Afghanistan
Citizens in Various Provinces Take Up Arms to Fight Taliban, MPs Call For Combat High Council
Good. It needs an active citizenry to hold what the Afghan army and police take from the jihadis.

[ToloNews] People in various provinces including Takhar, Balkh and Baghlan in the north, Badghis in the west, and Parwan in central Afghanistan, have taken up arms to fight the Taliban

...the Pashtun equivalent of men...
amid an escalation of violence by the group.

Public uprising forces commanders in the provinces said they will stand beside the security forces to retake the lost districts. Some politicians said that it is necessary that people have taken up arms to defend the country under the current circumstances.

In Takhar, the Taliban has attacked at least 10 districts. Now some residents have taken up arms to support the fight against the Taliban in preparation for potential attacks in Namak Ab, Rustaq and Kalafgan districts in the province.

"The former mujahideen commanders, security forces, the police chief, the security chief, the governor, all were here and deployed people to various areas," said Gen. Najibullah Najib, a former mujahideen commander.

"We will never allow the Punjabis, the puppets, to threaten this country," said Abdul Bashir, the deputy commander of a special forces unit in Takhar.

Officials in Takhar said that government institutions in Rustaq, Kalafgan, Worsaj, Farkhar and the city of Taluqan have fallen to the Taliban.

"You see that we are on the frontlines. Mr. Saadat and the commander of the highway is also here," said Abdul Khalil Zahid, a commander of public uprising forces.

"We are now in the Chashma-e-Shir frontline (in Takhar). It is not concerning. All Takhar people have been mobilized and are standing with security forces" said Habibullah Mahboob, a Takhar resident.

Meanwhile,
...back at the dirigible, Jack stuck the cigar in his mouth, stepped onto the gantry, and asked Got a light, Mac?

Von Schtinken stopped short, lowering the dagger and trying to control his features.

If you light that thing, Herr Armschtröng, he pointed out, his voice tense, we all die!...
Balkh governor Farhad Azimi said that former mujahideen commanders have been mobilized to fight against the Taliban in the province following the fall of the centers of five districts of Balkh to the group.

"Thousands of forces have been prepared to defend the city of Mazar-e-Sharif, the outskirts of Mazar-e-Sharif and the districts that have been lost," Azimi said.

A former mujahideen commander said that handing over districts to the Taliban is not acceptable and that they are fully ready to support the Afghan forces.

"The move by Badghis residents is a self-motivated action and the main goal is to defend the Islamic Theocratic Republic of Afghanistan and the security forces," said Abdul Basir Salangi, an MP from Badghis.

"We fought against the Taliban for years. I assure you that we will prevent the Taliban from recent disturbances in a few days," said Mohammad Amin Dara-e-Soofi, a former mujahideen commander in Balkh.

"We have enough special forces members in Jamshidi and Chai Khan area (in Balkh)," the Afghan Army's recruitment officer Sayed Yasin Sadad said.

The back-to-back fall of districts to the Taliban in the last two months has been unprecedented. Most of the districts that have fallen to the Taliban have been in the north.

MPs Seek Formation of Public Front to Fight Taliban

[ToloNews] The new wave of violence engulfing the country--now especially in the north--compelled some

politician

s on Monday to call for the formation of a "high council of combat" led by various prominent leaders from around the country as well as politicians in order to fight the Taliban

...the Pashtun equivalent of men...
The

politician

s said the government has lost control of managing the war and to defend the country the government should mobilize influential mujahideen leaders and public uprising forces.

The speaker of Parliament and some

politician

s emphasized the importance of a national consensus under the current situation and said the government should consider the value and participation of all ethnic groups when it comes to appointments in security agencies.

"There were forces, there were arms, and there was morale, but the morale was killed, unfortunately," said Fazl Karim Aimaq, an MP from Kunduz.

"The government should be asked why districts have been handed over without resistance," said Belqis Roshan, an MP from Farah.

"The government has unfair views toward the people and regions. Another reason (behind the fall of the districts) is the removal of experienced figures from the system," said Habiba Danesh, an MP from Takhar.

The

politician

s stressed the need for a national mobilization against the Taliban.

"The Taliban offensive, the launch of a psychological war and the complication of the internal crisis have made us deeply concerned," said Mir Rahman Rahmani, the parliament speaker.

"Six districts belonged to the first regiment. The commander is not there," said Razi Mangal, an MP from Paktia.

"Our shallow leaders should manage the war, they are outside the country as the people are killed," said Sadiq Qaderi an MP from Herat


...a venerable old Persian-speaking city in western Afghanistan, populated mostly by Tadjiks, which is why it's not as blood-soaked as areas controlled by Pashtuns...


According to MPs, the support of neighboring countries for the Taliban is one of the reasons behind an escalation of violence in the country.

"There are countries that want to cause Afghanistan's system to collapse so they can divide it into different countries and merge it with their own country," said Shinkai Karokhil, an MP from Kabul.

"Pakistain wants to keep the war here fueled and wants to continue this proxy war," said Nasir Farahi, an MP from Farah.

The government said that new plans are have been formed to boost security. The reshuffling of positions in the security agencies is said to have been part of this plan.

Posted by: trailing wife || 06/22/2021 00:00 || Comments || Link || E-Mail|| [142 views] Top|| File under: Taliban
The US is working with Afghanistan's neighbors to help Afghan refugees
[KhaamaPress] The US Embassy in Kabul declared on International Refugee Day that it intends to cooperate with Afghanistan's neighbors to support Afghan refugees and migrants colonists.

The United States would work closely with Afghanistan's neighbors to support refugees, migrants colonists and internally displaced persons, emphasizing that roughly 115,000 people were displaced in Afghanistan in the current year, Ross Wilson, Chargé d'Affaires of the US Embassy in Kabul, tweeted on World Refuge Day.

Highlighting on $266 million humanitarian assistance for Afghanistan's conflict and dealing with the spread of Covid-19, Ross Wilson has written that giving a helping hand is a significant aspect of "Enduring Partnership".

This comes at a time when the US has urged to expedite the process of issuing SIV visas for those Afghans who have worked for the US government in Afghanistan as their lives will certainly be in danger, especially after the foreign troops' withdrawal.

Refugees are among the world's most vulnerable individuals. The 20th of June has been declared as International Refugee Day by the United Nations


...where theory meets practice and practice loses...


. The Day is an opportunity to raise awareness about the situation of refugees throughout the world and the efforts being made to defend their human rights
...which are usually entirely different from personal liberty...
The increasing conflict in Afghanistan seemingly has created concerns for the citizens, if the peace talks and a political settlement is not possible in short-term, a prolonged conflict will create a situation of uncertainty and chaos which will result in flowing more immigrants colonists and refugees to the neighboring countries including Pakistain, Iran

...a theocratic Shiite state divided among the Medes, the Persians, and the (Arab) Elamites. Formerly a fairly civilized nation ruled by a Shah, it became a victim of Islamic revolution in 1979. The nation is today noted for spontaneously taking over other countries' embassies, maintaining whorehouses run by clergymen, involvement in international drug trafficking, and financing sock puppet militias to extend the regime's influence. The word Iran is a cognate form of Aryan. The abbreviation IRGC is the same idea as Stürmabteilung (or SA). The term Supreme Guide is a the modern version form of either Duce or Führer or maybe both. They hate Jews Zionists Jews. Their economy is based on the production of oil and vitriol...
and Tajikistan.

Millions of Afghans flow inside the borders of Iran and Pakistain during the 1990s conflicts in Afghanistan.


And they started flowing back after the Taliban were driven out, a flow that has not ceased since.
Posted by: trailing wife || 06/22/2021 00:00 || Comments || Link || E-Mail|| [42 views] Top|| File under:
China urges its citizens in Afghanistan to evacuate as violence soars
[KhaamaPress] In recent weeks, the number of terrorist attacks, kidnappings, criminal offenses, and other similar occurrences has escalated across Afghanistan.

In the face of a rise in violence, Beijing has advised Chinese people in Afghanistan to move out of the country as soon as possible, and its organizations to take extra measures during these challenging times.

In the light of the deteriorating situation, the embassy of China in Afghanistan cautioned on Saturday that Chinese citizens and organizations should take special precautions and enhance their emergency readiness.

Through a statement issued on Saturday, the embassy of China in Kabul stated that "the conflicts in Afghanistan are constant" asking its nationals in Kabul to "be more cautious" and "urgently depart".

China has attributed an increase in violence on the United States and the North Atlantic Treaty Organisation (NATO


...the North Atlantic Treaty Organization. It's headquartered in Belgium. That sez it all....


) abruptly withdrawing troops from Afghanistan after almost two decades of deployment.

During a meeting with Afghanistan and Pakistain in June, Chinese Foreign Minister Wang Yi remarked that the expedited departure of US forces constituted a "challenge" to Afghanistan, but that it might be good for the country's long-term security.

China is not the only country cautioning its nationals to depart from Afghanistan as soon as possible. The US and the UK did advise their citizens to limit traveling to Afghanistan and warned the nationals in Afghanistan to consider leaving Afghanistan since the beginning of the year, given the tough security situations.
Posted by: trailing wife || 06/22/2021 00:00 || Comments || Link || E-Mail|| [67 views] Top|| File under: Taliban
Britain
HMS Queen Elizabeth takes on ISIS: Royal Navy flagship is 'taking on the lion's share' of operations against fanatics in Iraq - while its F-35 jets engage in 'cat and mouse' games with Russian pilots
[Daily Mail, where America gets its news]
It is the first time that a UK aircraft carrier is supporting live military operations on the ground in over two decades, projecting British military power on a global scale.


Royal Navy carrier HMS Queen Elizabeth, a $5billion ship, is taking on the 'lion's share' of operations in Iraq


Commodore Steve Moorhouse said the UK is carrying out most of the missions to wipe out remnants of ISIS


US forces are instead focusing on withdrawing its remaining troops from Afghanistan after two decades


Russian warplanes have also been keeping tabs on state-of-the-art F-35 jet aboard the 65,000-tonne ship


The HMS Queen Elizabeth and its support ships, which include the US destroyer The Sullivans, departed the UK in May for its first operational deployment in a move that was set to outrage Russia and China.

The carrier will remain in the eastern Mediterranean for two to three weeks before moving through the Suez Canal to continue with a seven-and-a-half-month deployment to India, South Korea and Japan.

The $5billion warship, with eight RAF F35B stealth fighter jets on board, left for Asia on May 24 accompanied by six Royal Navy ships including HMS Defender and HMS Diamond, a submarine, 14 naval helicopters and a company of Royal Marines.

The flagship also has 10 US F-35 jets from the Marine Corps' Fighter Attack Squadron 211 aboard that carry out operations under British command.

The Carrier Strike Group will visit India, Singapore and then to Japan via the South China Sea.
Posted by: Skidmark || 06/22/2021 07:56 || Comments || Link || E-Mail|| [135 views] Top|| File under: Islamic State
Caribbean-Latin America
Expatriated Pro-U.S.- Cuban Dissident Heads to Southern Border After Officials Ignore His Case
[Breitbart] Daniel Llorente – an anti-communist Cuban dissident who achieved world renown in 2017 by interrupting the nation's Marxist May Day parade waving an American flag and receiving a beating on live television – has joined the thousands risking the harrowing trek across Central America to reach the United States.

Llorente confirmed to Breitbart News on Wednesday that he, his son Eliécer, and his nephew left Guyana in late May en route to the southern border of the United States. He is seeking legal entry. At the time of his last communication with Breitbart News, he had just reached Costa Rica. He was arrested in Venezuela shortly after departing Guyana but released and bussed to the Colombian border, allowing him largely uninterrupted transit.

Llorente is now using his journey to teach other Cubans making their way north about the Gospel of Jesus Christ. A fervent Christian – though not belonging to any church or creed – Llorente has taken to preaching to Cubans as they wait for buses, traverse dangerous jungle territory, or line up for humanitarian aid. He asserts that the "curse" that befell Cuba in 1959 began when dictator Fidel Castro ordered the removal of a popular Christian sign from people's homes, reading "Jesus Christ, this is your house," and replaced them with a sign reading "This is your house, Fidel." According to Cuban-American scholar Carlos Eire, "hundreds of thousands" of homes bore the latter sign in the aftermath of the 1959 Cuban Revolution.

While Cuba is statistically a majority-Catholic country, the Cuban Communist Party is formally atheist and persecutes Christians who do not use their faith to promote communism. Most Cubans alive on the island today have never experienced religious freedom – including Llorente, who expressed awe to Breitbart News on the prevalence of Christian imagery and churches in Colombia and Central America.

The dissident told Breitbart News he left Guyana after two years of attempting to find a legal way to leave to the United States. Both the United States and the United Nations' Office of the High Commissioner for Refugees (UNHCR), he said, promised to help him achieve some form of normalized migrant status upon his first visit, but neither followed through.

"The U.S. embassy two years ago committed to me that they would attend my case. Two years passed, they did nothing, I went several times and they never saw me," Llorente said in an interview with Breitbart News. "The U.S. has shown the world through me that it has dropped the ball."

Unlike the vast majority of the thousands attempting the journey to America, Llorente never chose to leave Cuba and has no legal documents to help him receive political refugee or asylum status in the United States. Llorente was first arrested in Cuba in 2002 for placing a sign in front of his home denouncing communism. He spent nine years in prison for that infraction.

In May 2016, police arrested him again for greeting the first cruise ship from the United States to visit Havana in the Castro era, the Adonia. Llorente waved an American flag and shouted "yes, we can!" – the campaign slogan of then-President Barack Obama. Prior to his arrest, the regime sent a mob to threaten and antagonize him with racial slurs, a practice known as an "act of repudiation," prompting Llorente to call the majority of Cubans "hypocrites" for participating in government functions without question.

A year later, he interrupted the largest regime parade of the year, the parade organized on May 1, or International Workers' Day. Llorente ran before a crowd of thousands of communists in Havana, waving an American flag in protest of the event. Video of his intervention shows plain-clothes officers immediately apprehend and publicly assault him.

Posted by: Angaick Flurong7347 || 06/22/2021 00:00 || Comments || Link || E-Mail|| [126 views] Top|| File under: Human Trafficking
The Grand Turk
Turkish high court accepts indictment against Kurdish party
[AlAhram] The prosecutor is demanding that the party be dissolved, that it be deprived of treasury funding and that about 450 party members be barred from holding political office for five years

The Sick Man of Europe Turkey


...just another cheapjack Moslem dictatorship, brought to you by the Moslem Brüderbund...


's highest court on Monday accepted an indictment by a top prosecutor seeking to disband a pro-Kurdish opposition party on terror-related charges.

The Constitutional Court ruled in favor of hearing the case against the People's Democratic Party, or HDP, which was filed by the chief appeals court prosecutor who is accusing it of allegedly colluding with the banned Kurdistan Workers' Party, or PKK, and of seeking to ``destroy the unity of the state.''

This was chief prosecutor Bekir Sahin's second petition seeking HDP's closure after the Constitutional Court rejected a previous attempt in March, citing procedural deficiencies.

The HDP said the closure case was ``the culmination of a months-long political campaign'' against the party.

``Everyone has seen with their own eyes that this is a political operation,'' said HDP chairman Mithat Sancar. ``We won't allow the struggle for (democracy) to regress. This case will further increase our determination for democratic politics and our determination to expand the struggle.''

The move against the HDP _ the second-largest opposition party in Turkey's parliament _ comes amid a widespread government crackdown. Dozens of elected HDP

politician

s and mayors _ including former co-chairs Selahattin Demirtas and Figen Yuksekdag _ as well as thousands of party members have been arrested on terror-related accusations. Meanwhile,


...back at the abandoned silver mine, a triangular dorsal fin appeared in the water. Then another...


several HDP mayors who were elected in 2019 have been replaced by state-appointed trustees.

Turkey's President His Enormity, Sultan Recep Tayyip Erdogan the First

...Turkey's version of Mohammed Morsi but they voted him back in so they deserve him. It's a sin, a shame, and a felony to insult the president of Turkey. In Anatolia did Recep Bey a stately Presidential Palace decree, that has 1100 rooms. That's 968 more than there are in the White House, 400 more than in Versailles, and 325 more than Buckingham Palace, so you know who's really most important...
has called HDP members terrorists, while his nationalist party allies have repeatedly called for the party to be shut down. Erdogan's government has also been behind a general crackdown on dissent ever since a failed 2016 coup attempt.

The main opposition Republican People's Party, or CHP, which has long accused Turkey's judiciary of being under the influence of Erdogan's government, suggested on Monday that the prosecutor had received ``instructions'' to open the case.

``The closure of a party through a case that was opened under instructions will hurt the people's conscience,'' said CHP

front man

Faik Oztrak.

On Thursday, a gunman attacked an HDP office in Izmir, western Turkey, killing a female employee. The assailant entered the building, fired shots and attempted to set it on fire, the party said. He was arrested.

The Kurds are scattered mainly in southeastern Turkey as well as parts of Syria, Iraq and Iran. They constitute Turkey's largest ethnic minority group and make up an estimated 20% of the country's population.

The PKK is considered a terror organization by Turkey, the European Union
...the successor to the Holy Roman Empire, only without the Hapsburgs and the nifty uniforms and the dancing...
and the U.S. The group has led an armed insurgency against the Ottoman Turkish state since 1984 and the conflict has killed tens of thousands of people.
Posted by: trailing wife || 06/22/2021 00:00 || Comments || Link || E-Mail|| [73 views] Top|| File under: Sublime Porte
India-Pakistan
Pakistan, Azerbaijan share mutual values on culture: COAS
[NATION.PK] The Army Chief General Qamar Javed Bajwa, on Monday said that Pakistain and Azerbaijan share mutual values of cultures, religion and history and geo-strategy.

According to the issued details by ISPR, the Army Chief General Qamar Javed Bajwa met with Azerbaijan President Ilham Aliyev in Baku.

As per informed by ISPR sources, the COAS is on a two-day long official visit to Azerbaijan. Minister of Defence of Azerbaijan Colonel General Hasanov Zakir Asgar Oglu was also present during the meeting.

Matters of mutual interest, regional security situation including recent developments in Afghan Peace Process and bilateral defence and security cooperation in various fields were discussed during the meeting.

He also expressed Pakistain Army's desire to further enhance bilateral military cooperation and regional partnership between the two countries.

The Azerbaijan side thanked the Army Chief for Pakistain's support to Azerbaijan at all international forums.


Posted by: Fred || 06/22/2021 00:00 || Comments || Link || E-Mail|| [70 views] Top|| File under: Govt of Pakistan
Israel-Palestine-Jordan
Hamas says UN talks to bolster ceasefire going nowhere
[IsraelTimes] Terror group's Gazoo
...Hellhole adjunct to Israel and Egypt's Sinai Peninsula, inhabited by Gazooks. The place was acquired in the wake of the 1967 War and then presented to Paleostinian control in 2006 by Ariel Sharon, who had entered his dotage. It is currently ruled with an iron fist by Hamaswith about the living conditions you'd expect. It periodically attacks the Hated Zionist Entity whenever Iran needs a ruckus created or the hard boyz get bored, getting thumped by the IDF in return. The ruling turbans then wave the bloody shirt and holler loudly about oppression and disproportionate response...
chief Yahya Sinwar says Israel 'did not get our people's message' after meeting with United Nations


...boodling on the grand scale...


special envoy.
Posted by: trailing wife || 06/22/2021 00:57 || Comments || Link || E-Mail|| [44 views] Top|| File under: Hamas
Not guilty pleas entered in Jordan sedition trial
[ARABNEWS] The suspects in Jordan's high-profile "sedition case," former minister Bassem Awadallah and Sharif Hassan bin Zaid, appeared in court on Monday over their alleged roles in a plot to "destabilize the country."

Dozens of

news hound

s had been outside the State Security Court (SSC) since the early hours on Monday waiting for permits to enter the heavily-guarded court but were told it was a closed-door hearing.

Images on social media showed Awadallah, a former royal court chief, and bin Zaid both wearing blue prison uniforms as they were escorted by security guards to the SSC building.

Sources who attended the session said that the judges read out the charge sheet against the defendants, who pleaded not guilty


"Wudn't me."


. The court also heard testimonies of two prosecution witnesses related to leaked audio clips.

The court is scheduled to hold another closed-door session on Tuesday.

Last week, the SSC prosecution office leveled sedition and incitement charges against Awadallah and bin Zaid and accused them of conspiring with former crown prince Hamzah to destabilize the country and fuel unrest against the monarch in collaboration with foreign parties.

Bin Zaid was also charged with possessing illegal narcotics (hashish).


Posted by: Fred || 06/22/2021 00:00 || Comments || Link || E-Mail|| [60 views] Top|| File under:
Syria-Lebanon-Iran
Iran's Ebrahim Raisi says won't meet Biden or negotiate on missiles, support for proxies
Good to know. Not that it will stop the Biden administration from continuing to try.

[IsraelTimes] In first

presser

since win, president-elect says the Islamic Theocratic Republic will continue to be 'a defender of the oppressed people including the Paleostinians'.

White House says Biden has no plans to meet Raisi

[IsraelTimes] Press secretary Jen Psaki


...a valley girl who woke up one morning and found she was spokeswoman for the U.S. Department of State under Obama...


says real decision-maker in Iran

...a theocratic Shiite state divided among the Medes, the Persians, and the (Arab) Elamites. Formerly a fairly civilized nation ruled by a Shah, it became a victim of Islamic revolution in 1979. The nation is today noted for spontaneously taking over other countries' embassies, maintaining whorehouses run by clergymen, involvement in international drug trafficking, and financing sock puppet militias to extend the regime's influence. The word Iran is a cognate form of Aryan. The abbreviation IRGC is the same idea as Stürmabteilung (or SA). The term Supreme Guide is a the modern version form of either Duce or Führer or maybe both. They hate Jews Zionists Jews. Their economy is based on the production of oil and vitriol...
'is the supreme leader — that was the case before the election, is the case today'.
Posted by: trailing wife || 06/22/2021 00:57 || Comments || Link || E-Mail|| [91 views] Top|| File under: Govt of Iran
IRGC's intelligence agency in Iranian power grab
[ARABNEWS] Tyrannical regimes always collapse years — and perhaps even decades — before their downfall is officially announced. In a state like Iran, fears about, and hedges against, downfall represented a focal point in the thoughts of its founding father Ayatollah Khomeini and his loyalists such as Morteza Motahari, Mahmoud Taleghani and Mohammed Kazem Shariatmadari.

They believed that any future collapse of the regime would be caused by external pressures, so they focused on ways to handle them. They were heedless of any potential adverse interactions at home, believing that the mere existence of the Islamic Theocratic Republic would result in all the Iranian people submitting and becoming obedient servants of the Vilayat-e Faqih (Guardianship of the Islamic Jurist) system.

During its early days, the Iranian regime managed to wipe out all its domestic opponents through

liquidation

s, arrests and even mass executions, such as the 1988 slaughter of tens of thousands of leftist dissidents. This led to many leading opposition figures fleeing Iran. Despite this wiping out of opponents, even the most ardent regime loyalist must have wondered if it would be possible for any single Iranian faction — primarily the

holy man

s — to cling to absolute power for decades without facing any serious competition from other factions within society.
Continued on Page 49
Posted by: Fred || 06/22/2021 00:00 || Comments || Link || E-Mail|| [42 views] Top|| File under: Govt of Iran
Lebanon must heed warnings of looming meltdown
[ARABNEWS] EU foreign policy chief Josep Borrell on Saturday said that the Lebanese leaders were to blame for the crises gripping their country, and threatened to impose sanctions on those who continue to obstruct the formation of a new government. Meanwhile,


...back at the comedy club, Boogie was cracking himself up, but nobody else seemed to be getting the non-stop jokes...


earlier this month, the World Bank issued another warning about the impending economic collapse of Leb
...an Iranian colony situated on the eastern Mediterranean, conveniently adjacent to Israel. Formerly inhabited by hardy Phoenecian traders, its official language is now Arabic, with the usual unpleasant side effects. The Leb civil war, between 1975 and 1990, lasted a little over 145 years and produced 120,000 fatalities. The average length of a ceasefire was measured in seconds. The Lebs maintain a precarious sectarian balance among Shiites, Sunnis, and about a dozeen flavors of Christians. It is the home of Hezbollah, which periodically starts a war with the Zionist Entity, gets Beirut pounded to rubble, and then declares victory and has a parade. The Lebs have the curious habit of periodically murdering their heads of state or prime ministers, a practice dating back to the heady human sacrifice days of Baal Moloch...
, stressing that its economic and financial crisis is likely to rank in the Top 10, possibly Top 3, most severe episodes globally since the mid-19th century.
Continued on Page 49
Posted by: Fred || 06/22/2021 00:00 || Comments || Link || E-Mail|| [46 views] Top|| File under: Hezbollah
Who's in the News
49
[untagged]
7
Taliban
4
Human Trafficking
3
Commies
2
Hezbollah
2
Islamic State
2
Govt of Iran
2
Govt of Pakistan
2
Hamas
2
Narcos
2
Sublime Porte
1
PLO
1
[untagged]
1
Govt of Iran Proxies
1
ISWAP
1
Thai Insurgency
Bookmark
E-Mail Me
The Classics
The O Club
Rantburg Store
The Bloids
The Never-ending Story
Thugburg
Gulf War I
The Way We Were
Bio
Merry-Go-Blog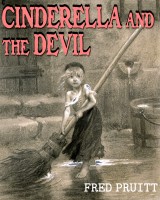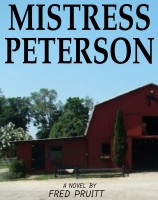 On Sale now!


A multi-volume chronology and reference guide set detailing three years of the Mexican Drug War between 2010 and 2012.

Rantburg.com and borderlandbeat.com correspondent and author Chris Covert presents his first non-fiction work detailing the drug and gang related violence in Mexico.

Chris gives us Mexican press dispatches of drug and gang war violence over three years, presented in a multi volume set intended to chronicle the death, violence and mayhem which has dominated Mexico for six years.
Click here for more information


Meet the Mods
In no particular order...


Steve White
Seafarious
Pappy
lotp
Scooter McGruder
john frum
tu3031
badanov
sherry
ryuge
GolfBravoUSMC
Bright Pebbles
trailing wife
Gloria
Fred
Besoeker
Glenmore
Frank G
3dc
Skidmark
Alaska Paul



Better than the average link...



Rantburg was assembled from recycled algorithms in the United States of America. No trees were destroyed in the production of this weblog. We did hurt some, though. Sorry.
3.237.0.109

Help keep the Burg running! Paypal: