Afghanistan
Karzai Pledges New Afghan President in 2014
[An Nahar]

Afghanistan's Caped President

Hamid Maybe I'll join the Taliban Karzai
... A former Baltimore restaurateur, now 12th and current President of Afghanistan, displacing the legitimate president Rabbani in December 2004. He was installed as the dominant political figure after the removal of the Taliban regime in late 2001 in a vain attempt to put a Pashtun face on the successor state to the Taliban. After the 2004 presidential election, he was declared president regardless of what the actual vote count was. He won a second, even more dubious, five-year-term after the 2009 presidential election. His grip on reality has been slipping steadily since around 2007, probably from heavy drug use...
pledged Thursday that he would step down as required by the constitution at the end of his second term in 2014 and that nothing would prevent presidential elections being held.

The election coincides with the scheduled withdrawal of NATO


...the North Atlantic Treaty Organization. A collection of multinational and multilingual and multicultural armed forces, all of differing capabilities, working toward a common goal by pulling in different directions...


forces from Afghanistan and questions have been raised about whether the security situation could make it impossible for the vote to go ahead.

But the Western-backed Karzai, who has been the only elected head of state in Afghanistan since the 2001 U.S.-led invasion brought down the Taliban, said no security reasons would prevent the elections.

"Even if my term is prolonged by one day it will be illegitimate," he told a news conference.

"The election will definitely happen, 100 percent will happen, on due time. You can choose your favorite candidate. Whoever you like, vote for him."

Karzai's re-election in 2009 was accompanied by widespread fraud. The international community sees the next vote as one of the last major hurdles before NATO combat troops withdraw at the end of 2014.

The president suggested in April that he was considering calling an early election to leave enough time for the new government to handle a planned security transition from U.S. forces to Afghans, but has apparently dropped the idea.

Posted by: Fred || 10/05/2012 00:00 || Comments || Link || E-Mail|| [6462 views] Top|| File under: Taliban
Africa Horn
Sudan's deal with South will not end conflict, says opposition
KHARTOUM: Sudan and South Sudan will remain locked in conflict despite reaching a border security deal last week, leading Sudanese opposition figure Hassan Turabi said. The two African countries have been wrangling over contested areas along the border and other issues since breaking apart last year under a peace deal that ended decades of civil war.

Under pressure from the United Nations and African Union, the two agreed last Thursday to set up a demilitarized border zone and resume oil exports from the landlocked South after Juba shut them down in a row with Khartoum over transit fees.

But the deal failed to resolve problems like where to draw the final border, what to do with the disputed Abyei area and how to end rebellions in two Sudanese border states which Khartoum says Juba is backing, Turabi said.

"If we conclude a marriage we have to see to it that the bride and the groom trust each other ... There is no trust, and then serious problems are not settled," he told Reuters. "They wanted to please the world only, because they are under pressure, and they can't stand the pressure from inside and the pressure from outside."

Turabi, one of Sudan's most influential politicians throughout the 1990s, dismissed the suggestion the deal was a boost to the government of President Omar Hassan Bashir, which has faced small protests over rising prices.

The government scaled back costly fuel subsidies in June to help plug a budget gap left when South Sudan took three-quarters of the country's oil output at independence, stoking already double-digit inflation. Anti-government demonstrations erupted across Sudan when the spending cuts were announced, but petered out after a security crackdown and the start of the Muslim fasting month of Ramadan.

Turabi said he expected more protests. "It was a good experiment for us ... and the next time we do it, we want it to be continuous," he said.

Turabi was spiritual mentor to the Islamist leaders of the bloodless 1989 coup that brought Bashir to power, but he fell out with the president and has spent more than a decade in opposition. He has been arrested several times.

Changing Sudan's government was the only way to ensure stable, friendly relations between the north and south, he said, adding the two were still culturally intertwined despite a war that killed some 2 million people.

"If there is democracy here — and there as well —culturally these two countries will immediately come close. We are closer to one another than the French and the Germans," Turabi said.

Yet he cautioned against moving from Bashir's government into "chaos," saying his Popular Congress Party was working with other opposition parties to devise an orderly transition.

"It's easy to destroy a house, it's very difficult to build a new one," he said.
Posted by: Steve White || 10/05/2012 00:00 || Comments || Link || E-Mail|| [6458 views] Top|| File under:
MPs and politicians condemn Kenya's intervention in Somalia
(Sh.M.Network)--Parliamentarians and politicians hail from southern Somalia have condemned Kenya for invading Somalia and committing war against humanity.


But then, we can guess which side they're on, can't we?


Dahir Amin Jesow, MP told Shabelle Media Network that Kenyan is wanted to be out of Somalia affairs and avoid civilian casualties while the army carrying out the military operations in the country.

Kenya sent troops in Somalia last October, to drive out Al shabab from the bordering regions after string of attacks and kidnappings against foreign aid workers in its soil.

KDF integrated into the UN-backed African Union


...a union consisting of 53 African states, most run by dictators of one flavor or another. The only all-African state not in the AU is Morocco. Established in 2002, the AU is the successor to the Organisation of African Unity (OAU), which was even less successful...


Mission in Somalia known as (AMISOM) forces to help Somali government war on Al shabab

beturbanned goon

s.

The allied forces have seized the key port town of Kismayo on last Friday, after Al shabab

bully boyz

pulled out of the city, all without a fight.
Posted by: Fred || 10/05/2012 00:00 || Comments || Link || E-Mail|| [6459 views] Top|| File under: al-Shabaab
Africa North
Tunisia seeks death penalty over anti-U.S. attacks
Tunisian authorities are seeking the death penalty against several suspects who have been detained over attacks on the U.S. Embassy and the neighboring American school last month, defense lawyers said Thursday.

Anouar Ouled Ali and Mondher Charni said an unspecified number of the 87 people now held in custody risk capital punishment on charges including attacks against state security. The Sept. 14 violence came amid roiling protests across the Muslim world over a private U.S.-produced film that mocked the Prophet Muhammad.

Several thousand demonstrators stormed the U.S. Embassy compound, tore down the American flag and looted and burned buildings. Police responded with gunshots and tear gas. Four demonstrators died and scores of people were injured, including security forces.

Tunisia's governing moderate Islamist party condemned the attacks on the U.S. sites.
Posted by: tipper || 10/05/2012 15:08 || Comments || Link || E-Mail|| [6460 views] Top|| File under:
Obama Plans Major Airstrike on Libyan Targets - Breitbart
The NYT leaked yesterday that the Obama administration is preparing 'a made for media' operation to "kill or capture militants" formerly known as terrorists, involved in the Benghazi attack resulting in the murder of our ambassador to Libya and three other Americans. According to the Times, the Joint Special Operations Command is putting together "so-called target packages of detailed information about the suspects." These files are a coordinated project with the CIA and the Pentagon.

The Obama administration is under heavy scrutiny at election time for its failure to protect the US consulate and not-so-safe safe house in Benghazi, and for its lack of security around the ambassador. Furthermore, the Obama administration is increasingly perceived, and quite correctly so, as weaker than snale piss on terror, particularly in the aftermath of the Arab Spring, which has largely been hijacked as planned by the US funded and well-organized Muslim Brotherhood. Secretary of State Hillary 'the Hildebeast' Clinton is scheduled to testify next Wednesday before the House Oversight Committee on the lack of security for the ambassador.

Posted by: Besoeker || 10/05/2012 05:49 || Comments || Link || E-Mail|| [6461 views] Top|| File under:
Bangladesh
Attacks on Buddhist Community: Most of attackers were teenagers
[Bangla Daily Star] Most of the attackers who wreaked mayhem on Ramu's Buddhist community from Saturday evening to early Sunday were aged between 14 and 22, according to witnesses.


Boys just being boys. Nothing to fuss about.

The witnesses along with many victims also identified at least a dozen locations from where the attackers were brought in by buses, trucks, pickups, jeeps, microbuses and three-wheelers.

On the evening of Saturday, less than a hundred people at Ramu started the campaign against the Buddhists through processions and rallies. But, overnight, the mob grew to around 6,000. A major portion of those who torched and vandalised temples and houses were outsiders.

They came from Garjania, Monirjhil, Kawakhop, Ukhiarghona, Chakmarkul, Rajarkul, Omkhali, Joarinala of Cox's Bazar, and Barolia, Chakdhala and Naikhangchhari of Bandarban.


See, Burma, this is how you persecute minorities and have the world ignore it...

These locations are 4-15km off Ramu upazila headquarters, some are remote hilly places. Locals in most of the areas go to sleep between 8:00pm and 10:00pm.

Many at Ramu wonder how it was possible to mobilise thousands of people so quickly so late at night. Who hired the vehicles? Who paid? Who spread the news of the picture insulting the Koran? Who were the planners?

"I was in Ramu till 10:00pm Saturday before going to Cox's Bazar. But I did not know anything about the picture," said Professor Mushtaque Ahmad, an educationist. "How did people outside Ramu come to know so quickly about the picture and even before the upazila residents?"

"I strongly believe the attacks were planned," said Prof Mushtaque. Many others echoed his view.

The names of some of those who paid for transport and communicated with their contact persons outside Ramu to bring in the attackers are surfacing in discussions among the different close circles.

In a small upazila town like Ramu, most residents know one another and some names are also spreading from one person to another.

They expect

Sherlocks

will go after the suspected

criminal mastermind

s of the arson and vandalism that left at least 12 temples and over 50 houses destroyed.


And who, pray tell, is to pay for their rebuilding and refurbishment?

A local said an attacker told a person close to him in good faith that an instruction had come from a "maulana" Saturday night.

The instruction was to mobilise people and torch only the pagoda at Ukhiarghona, not to attack any Buddhist person and their houses.
The local shared this information with The Daily Star on condition of not disclosing the names of those involved with this incident.

A police official said they were collecting the statements of the witnesses and names of those involved in the attacks. But finding the key figures would take time.

A Bangladesh Border Guard official said around 30 people with vehicles were tossed in the slammer
Drop the rosco, Muggsy, or you're one with the ages!
early in Sunday morning when they were going back to Naikhangchhari after completing their mission to burn down pagodas.

"We tossed in the slammer
Drop the rosco, Muggsy, or you're one with the ages!
them and handed them over to Naikhangchhari

cop shoppe

," said the BGB official, wishing anonymity.

Contacted, officer-in-charge of the

cop shoppe

over the phone yesterday first denied arrest of any such group at that night.

Later, he admitted around 30 people tossed in the slammer
Drop the rosco, Muggsy, or you're one with the ages!
by BGB were in jail. "But they were not coming from Ramu; they were going somewhere from Naikhangchhari."
Posted by: Fred || 10/05/2012 00:00 || Comments || Link || E-Mail|| [6459 views] Top|| File under: Jamaat-e-Islami
Britain
Abu Hamza leaves Long Lartin prison for US extradition
Five terror suspects including Abu Hamza al-Masri have left jail to begin extradition to the US after losing the last appeal in a long legal battle.

The High Court ruled Hamza, Babar Ahmad, Syed Talha Ahsan, Adel Abdul Bary and Khaled al-Fawwaz did not show "new and compelling" reasons to stay.

The men left Long Lartin prison in Worcestershire in a police convoy.

Officers from the Metropolitan Police's extradition unit will hand them over US marshals at RAF Mildenhall in Suffolk.

The BBC understands a US Department of Justice-owned civilian Gulfstream jet has been on the tarmac at the base since Tuesday, having flown in from Washington that day.

A second civilian plane, a Dassault Falcon 900, flew into the airbase in the early hours of this morning from Westchester County in New York state, but close to the border with Connecticut, where Babar Ahmad and Syed Talha Ahsan are expected to be tried.
Posted by: tipper || 10/05/2012 17:22 || Comments || Link || E-Mail|| [6467 views] Top|| File under:
Europe
France Hits Foreign-Trained Extremists
[AFP]

La Belle France

on Wednesday presented plans for a new anti-terrorism law that will allow authorities to prosecute citizens who attend

bad boy

Islamist training camps abroad.

The move comes six months after Mohamed Merah, a French citizen who claimed to have attended Al-Qaeda-style training camps in Pakistain and Afghanistan, killed seven people in a wave of shootings in and around Toulouse


...lies on the banks of the River Garonne, half-way between the Atlantic Ocean and the Mediterranean Sea. The Toulouse metropolitan area is the fourth-largest in La Belle France...


The plans were presented to cabinet on Wednesday and President Francois Hollande


...the Socialist president of La Belle France, and a fine job he's doing of it...


hopes parliament will adopt them by the end of the year, government spokesperson Najat Vallaud-Belkacem said.

"The terrorist threat remains at a very high level in

La Belle France

," she said.

The reforms will allow authorities to detect "the spread of radicalism or jihadism on the internet and to identify people returning to

La Belle France

after training or participating in terrorist actions" abroad.

The bill would amend

La Belle France

's criminal code to make terrorism-related crimes committed outside

La Belle France

punishable in the country.

Those attending training camps abroad could face up to 10 years in prison for "association with a terrorist enterprise".

The changes would also allow authorities to monitor the telecommunications data of the creators of

thug

websites.

French authorities have been criticised for failing to prevent Merah's attacks despite his links with foreign Islamists, which were known to intelligence services.

Merah

rubbed out

three Jewish schoolchildren, a rabbi and three paratroopers before being killed himself on 22 March following a 32-hour police siege of his flat in the southern city of Toulouse.
Posted by: trailing wife || 10/05/2012 00:00 || Comments || Link || E-Mail|| [6460 views] Top|| File under:
The Grand Turk
Turkey arrests suspects in U.S. Consulate attack
Two men suspected of involvement in last month's lethal attack on the U.S. Consulate in Benghazi, Libya, have been arrested in Turkey, according to local media reports.

The unnamed suspects, said to be Tunisians, were arrested at Istanbul's Ataturk airport as they tried to enter the country on false passports, the privately run TV station Kanal D reported.

The arrests were made Wednesday night by members of Turkey's anti-terrorism squad, and the suspects were taken to the Istanbul Police Department in the city's Fatih district for questioning, the Hurriyet newspaper reported on its website.

The State Department and the FBI had no immediate comment.



Posted by: tipper || 10/05/2012 13:51 || Comments || Link || E-Mail|| [6460 views] Top|| File under:
Erdogan Says Turkey Doesn't Want War
No, no, perish the thought!

[An Nahar] Turkish Prime Minister Recep Tayyip Erdogan said Thursday his country has no intention of going to war with Syria, hours after the parliament in Ankara authorized possible cross-border attacks, as Damascus


...Capital of the last overtly fascist regime in the world...


said it was not seeking "escalation."

"We have no intention of starting a war with Syria," Erdogan said at a

presser

amid anger over Syrian shelling that killed five Turkish nationals in a town that borders Syria.

But he noted that Turkey had the might to protect its nationals and borders, if needed.

"No country should dare test our determination on that," he warned.

His comments came as the Turkish military amassed tanks and anti aircraft missiles in Akcakale town in Sanliurfa city, where the deadly incident took place on Wednesday.

Posted by: Fred || 10/05/2012 00:00 || Comments || Link || E-Mail|| [6460 views] Top|| File under: Govt of Syria
India-Pakistan
Imran Khan vows anti-drone march to go ahead
[Dawn] Pakistain Tehrik-e-Insaf
...a political party in Pakistan. PTI was founded by former Pakistani cricket captain and philanthropist Imran Khan. The party's slogan is Justice, Humanity and Self Esteem, each of which is open to widely divergent interpretations....
(PTI) chief Imran Khan

... aka Taliban Khan, who is the lightweight's lightweight...
on Thursday insisted a planned "peace march" to the country's restive tribal areas would go ahead despite security fears and doubts over whether the authorities would allow it.

Khan, the cricketing legend who now heads his own party, plans to lead a convoy from Islamabad to South
Wazoo at the weekend to protest against US drone strikes.

The PTI plans to take Western journalists and campaigners on the march, including the British head of charity Reprieve Clive Stafford Smith and 30 American anti-drone campaigners.

A

front man

for the Pak Taliban told AFP that the umbrella militia, which is fighting an insurgency against the government and whose members are killed by US missiles, had not yet formulated its position on the march.

Khan said the Taliban had given their agreement through intermediaries in the tribal areas.

"The tribes have got in touch with the Islamic fascisti and the tribes have told us that it's fine, they have no objections to it," Khan told a news conference.

Access to the tribal areas, where Taliban and al Qaeda-linked Islamic fascisti have strongholds, is strictly controlled by Pakistain and independent access for foreigners is banned.

There have been conflicting reports this week about whether permission for the march to enter South Waziristan has been granted, and by whom, but Khan insisted it would go ahead.

"I still don't understand why is the government going to stop us? When they know neither the Islamic fascisti nor the tribal areas are objecting to this and certainly the army's not objecting to this," he said.

The PTI plan to lead the march to the village of Kotkai in South Waziristan and rally there, but Khan said if the authorities intervened, they would hold the rally wherever they were stopped.

Posted by: Fred || 10/05/2012 00:00 || Comments || Link || E-Mail|| [6458 views] Top|| File under: Govt of Pakistan
Bilour calls Imran's Waziristan plan a farce
[Dawn] Calling Imran Khan

... aka Taliban Khan, who isn't your heaviest-duty thinker, maybe not even among the top five...
's proposed peace march to South
Wazoo a farce, senior Khyber-Pakhtunkhwa


... formerly NWFP, still Terrorism Central...


minister Bashir Ahmed Bilour on Thursday alleged that Khan was travelling to the tribal region on 'someone's' request and was therefore allowing Americans to participate in the rally, DawnNews reported.

Speaking to media representatives at an event in Beautiful Downtown Peshawar


...capital of Khyber Pakhtunkhwa (formerly known as the North-West Frontier Province), administrative and economic hub for the Federally Administered Tribal Areas of Pakistan. Peshawar is situated near the eastern end of the Khyber Pass, convenient to the Pak-Afghan border. Peshawar has evolved into one of Pakistan's most ethnically and linguistically diverse cities, which means lots of gunfire.


, Bilour said the United States was planning to withdraw its forces from Afghanistan and alleged that Khan was staging a farce by leading the rally to South Waziristan.

He added that Khan was going to South Waziristan to hold a rally while his party could not even organise a rally in Peshawar.

Earlier, Bilour distributed allotment letters to those affected by the Mufti Mehmood Flyover project.

At the occasion, he added that the KP government had played a vital role in the development of Peshawar by establishing seven universities and 470 colleges and by generating increased revenues for electricity and gas from Rs 3 billion to Rs 22 billion.

He also expressed his reservations regarding the high court's decision calling for the demolishing of various government buildings, including a government college, for the restoration of the Shahi Bagh. He added that he would submit an appeal in the Supreme Court with regard to the case.

Posted by: Fred || 10/05/2012 00:00 || Comments || Link || E-Mail|| [6458 views] Top|| File under: Govt of Pakistan
Israel-Palestine-Jordan
Jordan's King Abdullah calls early elections
[BBC] Jordan's king has dissolved parliament, paving the way for early polls ahead of protests seen as his biggest challenge since the start of the Arab Spring.

The decree follows Abdullah II's pledge to bring in political reforms aimed at avoiding anti-government unrest.

Jordanians have been pressing for a greater say in how their country is run and demanding corruption be tackled.

Jordan's

Moslem Brüderbund

said in July its political party, the Islamic Action Front


...Jordan's branch of the Moslem Brüderbund...


, would boycott the polls.

Posted by: Fred || 10/05/2012 00:00 || Comments || Link || E-Mail|| [6459 views] Top|| File under: Arab Spring
Thousands Join Islamic Jihad Rally In Gaza
[Ma'an] Tens of thousands of Islamic Jihad supporters gathered in al-Kateba square in Gaza City on Thursday to celebrate the 31st anniversary of the movement's founding.

The event also marked the 17th anniversary of the assassination of Islamic Jihad's founder Fathi al-Shiqaqi.

Islamic Jihad secretary-general Ramadan Shallah addressed the crowds and called for a new national strategy.

"The Palestinian project of establishing a state on the 1967 borders through negotiations has obviously failed," Shallah said.

Nineteen years of failed negotiations have created a crisis which cannot be resolved by insisting on more negotiations, or through non-violent resistance, he added.

Shallah said Islamic Jihad supported all methods of resistance, and would not rule out armed struggle from the Palestinian agenda.

He said regional revolutions were "a double-edged sword": they gave hope to Palestinians, but Arab countries were too embroiled in domestic concerns to help the Palestinian cause.


Goodness. Could that be a ray of reality peeking through?

"We are not calling on anyone to get into a war with Israel but at least we can make a political war to protect Jerusalem and the Al-Aqsa Mosque."


What on earth is "political war"?

Shallah said the Gaza Strip was no better off under Egypt's post-revolutionary government than it had been when Hosni Mubarak held the Egyptian presidency.


All that's left then is the non-Arab country in the region. Unfortunately, their currency is sinking into the Marinas Trench, but no doubt they'll send plenty of moral support.

Regarding Syria, he urged a political rather than a military solution, and said the country's unity must be guaranteed.


Clearly added in case Assad the Younger survives his current excitements...
Posted by: trailing wife || 10/05/2012 00:00 || Comments || Link || E-Mail|| [6460 views] Top|| File under: Islamic Jihad
Free Gaza group: Zionists ran concentration camps
Group's head Tweets: "Zionists operated the concentration camps and helped murder millions of innocent Jews."

The US head of The Free Gaza Movement, a pro-Palestinian group, unleashed a wave of criticism over the last several days after asserting on Twitter that Zionists ran concentration camps and murdered Jews.

Greta Berlin, the American co-founder of the hardcore anti-Israel group, tweeted on September 30, "Zionists operated the concentration camps and helped murder millions of innocent Jews."

Berlin's Tweet blaming Zionists for the Holocaust caught the eye of Avi Mayer, who oversees social media with the Jewish Agency for Israel. Mayer was the first to draw attention to Berlin on his tweeter feed, writing "-- -- the folks behind the #Gaza flotilla -- reveal themselves to be the lowest anti-Semites."

Mayer documented the chronology of Berlin's attacks on Jews and Israel, as well as the Holocaust revisionism of the Free Gaza group, on a Storify blog.

Mayer wrote, "The Free Gaza Movement is the key actor behind the successive flotillas that have sought to violate the maritime closure around Gaza in support of Hamas. It is chaired by Huwaida Arraf, who also heads the International Solidarity Movement (and has endorsed the use of violence against Israel), and its Board of Advisors includes such luminaries as Naomi Klein, Peter Hansen, and Jenny Tonge."

He continued "It has been endorsed by a range of organizations and individuals, including Desmond Tutu, Jewish Voice for Peace, Code Pink, the Palestine Red Crescent Society, the Rachel Corrie Foundation, George Galloway, and Neturei Karta International."

Prof. Gerald Steinberg, the head of the Jerusalem-based NGO Monitor, told The Jerusalem Post in a Thursday email, "The NGO activists in the so-called 'free Gaza' campaign have always reflected obsessive, irrational and immoral characteristics, and the revelation of links to crude antisemitism provides additional evidence. The members of organizations like the ISM [International Solidarity Movement] and others behind free Gaza, that lead the political war to demonize Israel and give support to terror groups, have been unmasked in an entirely unambiguous manner. Their facade of human rights and humanitarian aid, which was never supported by had any tangible evidence, has completely disintegrated."

According to an article in Canada's National Post, Berlin said her tweet was meant for her private Facebook account and was mistakenly sent to the Free Gaza Twitter feed. The Canadian daily reported that a Tweet from Free Gaza quoted her as saying, "I shared it without watching it. I am sorry that I just sent it forward without looking at it. It won't happen again."

Berlin linked her Tweet to a video ostensibly from conspiracy theorist Eustace Mullins, who propagates the views that Jews are responsible for the Shoah and are admirers of Hitler.

Mayer wrote that "This video, endorsed and promoted by @FreeGazaOrg, claims Jews want to erect a statue of Hitler in Israel to thank him" and the person speaking in the video "appears to be the late anti-Semitic conspiracy theorist Eustace Mullins."

Berlin and her organization, the Free Gaza Movement, are linked to radical Islamist organizations and seek, according to critics, to delegitimize Israel's right to exist. Berlin is currently on a book tour in Canada.
Posted by: Glinesh Craling7938 || 10/05/2012 00:00 || Comments || Link || E-Mail|| [6462 views] Top|| File under:
Syria-Lebanon-Iran
Suleiman Says Hizbullah, Salafists will be Eventually Disarmed
[An Nahar]
President Michel Suleiman


...before assuming office as President, he held the position of commander of the Leb Armed Forces. That was after the previous commander, the loathesome Emile Lahoud, took office as president in November of 1998. Likely the next president of Leb will be whoever's commander of the armed forces, too...


on Thursday noted that Syria was not seeking to stir chaos in

Leb

, stressing that the weapons of non-state actors will be eventually removed, "whether they belong to Hizbullah or the Salafist forces."

"Syria does not have the objective of stirring chaos in

Leb

as it is barely being able to tackle its own problems at the moment, and we have to prevent a spillover of the Syrian crisis into

Leb

through endorsing the stance of neutrality that was taken by the national dialogue commission," Suleiman said during a meeting with Argentinean

news hound

s in Buenos Aires.

The president has said that Syrian
Hereditary President-for-Life Bashir Pencilneck al-Assad


Supressor of the Damascenes...


must contact him to clarify the charges against Syrian officials in the case of ex-Minister Michel Samaha.



Leb

's Military Court has charged Samaha and Syrian security Chief Maj. Gen. Ali Mamlouk with forming a group to commit terrorist crimes in

Leb

.

Suleiman told the Argentinean

news hound

s that the approach towards the Syrian crisis was based on "preventing

Leb

from becoming a launchpad for operations against Syria or for training and military bases linked to the Syrian conflict."

Posted by: Fred || 10/05/2012 00:00 || Comments || Link || E-Mail|| [6458 views] Top|| File under: Hezbollah
U.S. Says Turkish Shelling 'Appropriate, Proportional'
[An Nahar] The United States said Thursday Turkey had taken "appropriate" and "proportional" action in firing back at Syria after a deadly cross-border shelling, but urged that tensions should not escalate.

"From our perspective, the response that Turkey made was appropriate," State Department spokeswoman Victoria Nuland said, adding Ankara had long made it clear that it would respond to any violation of its territory.

"It also was designed to strengthen the deterrent effect, so that these kinds of things don't happen again, and it was proportional."

Turkish artillery Thursday hit targets inside Syria in retaliation for Wednesday's shelling that killed five Turkish nationals. Turkey said Syria apologized and vowed the incident would not happen again.

"We hope this doesn't escalate into a broader conflict, we hope that the situation de-escalates," Pentagon

front man

George Little told

news hound

s.

Posted by: Fred || 10/05/2012 00:00 || Comments || Link || E-Mail|| [6459 views] Top|| File under: Govt of Syria
Russia Blocks U.N. Draft Condemning Syria Shelling of Turkey
[An Nahar]
Russian objections to a draft U.N. statement condemning Syria's deadly shelling of Turkey sent the Security Council back into consultations, diplomats said Thursday.

The draft had been expected to be approved by a "silence procedure" -- the text is considered adopted if no country objects -- but "the Russians broke the silence,"

Britannia

ambassador Mark Lyall Grant told

news hound

s.

He did not give details on the Russian objections.

The draft statement condemns "in the strongest terms" the Syrian strike against Turkey, saying the shellings "constitute a serious threat to international peace and security."

Posted by: Fred || 10/05/2012 00:00 || Comments || Link || E-Mail|| [6461 views] Top|| File under: Govt of Syria
Who's in the News
38
[untagged]
7
Govt of Pakistan
4
Govt of Syria
4
Arab Spring
3
al-Shabaab
2
TTP
1
al-Qaeda in North Africa
1
Hamas
1
Hezbollah
1
Islamic Jihad
1
Jamaat-e-Islami
1
Taliban
1
Thai Insurgency
1
al-Qaeda in Arabia
Bookmark
E-Mail Me
The Classics
The O Club
Rantburg Store
The Bloids
The Never-ending Story
Thugburg
Gulf War I
The Way We Were
Bio
Merry-Go-Blog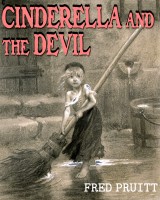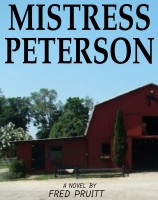 On Sale now!


A multi-volume chronology and reference guide set detailing three years of the Mexican Drug War between 2010 and 2012.

Rantburg.com and borderlandbeat.com correspondent and author Chris Covert presents his first non-fiction work detailing the drug and gang related violence in Mexico.

Chris gives us Mexican press dispatches of drug and gang war violence over three years, presented in a multi volume set intended to chronicle the death, violence and mayhem which has dominated Mexico for six years.
Click here for more information


Meet the Mods
In no particular order...


Steve White
Seafarious
Pappy
lotp
Scooter McGruder
john frum
tu3031
badanov
sherry
ryuge
GolfBravoUSMC
Bright Pebbles
trailing wife
Gloria
Fred
Besoeker
Glenmore
Frank G
3dc
Skidmark
Alaska Paul



Better than the average link...



Rantburg was assembled from recycled algorithms in the United States of America. No trees were destroyed in the production of this weblog. We did hurt some, though. Sorry.
3.233.219.62

Help keep the Burg running! Paypal: