Afghanistan
Pakistani terror camps are teaching children the three R's: Reading, 'Riting and Rage.
Taliban suicide schools dotting the Af-Pak tribal belt leave no child behind in the deadly lessons. Graduates don't go to college - they blow themselves to bits in Afghanistan to find paradise.

Since 2005, when the Haqqani Taliban introduced suicide bombings in the Afghan war, kids have become a messenger of choice. The suicide schools aren't new, but the processes of recruiting, training and operations are detailed in a grim new report by West Point's Combating Terrorism Center.
Posted by: Pappy || 03/29/2010 00:27 || Comments || Link || E-Mail|| [332 views] Top|| File under:
Russia blasts US over Afghan drug scheme
[Iran Press TV Latest] Russia accuses the United States of conspiring with Afghanistan's drug producers by refusing to eradicate opium plantations in the country.

US marines, stationed in the opium-growing Helmand province since February, told the villagers that they do not intend to cut the production, the Russian Foreign Ministry said Sunday.

"We believe such statements are contrary to the decisions taken on Afghan narco-problems within the UN and other international forums," the ministry added in a statement released by the Russian Embassy in Kabul.

If NATO troops would not carry out eradication themselves, they should provide force protection for Afghans to do it, it said.


Or maybe the Russians could come in and do it. What could go wrong?


Not eradicating poppy plantations "ignores the fact that thousands of people die from heroin ... including in Afghanistan," the statement added.

This is the second time in a week that Moscow slams the West over its drug policy.

Afghanistan produces more than 90 percent of the world's opium. Moscow says narcotics from neighboring Afghanistan kill 30,000 Russians every year.
Posted by: Fred || 03/29/2010 00:00 || Comments || Link || E-Mail|| [332 views] Top|| File under: Taliban
Obama rallies troops on surprise Afghan trip
[Al Arabiya Latest] U.S. President Barack Obama made his first trip to Afghanistan as U.S. president on Sunday, delivering a rousing speech to troops and telling Afghan President Hamid Karzai that progress on fighting corruption should match military gains.

Air Force One landed in darkness at Bagram airfield north of the Afghan capital, and Obama was whisked by helicopter to Karzai's palace in Kabul, where he was greeted by the Afghan president and a band playing the U.S. national anthem.

"I want to send a strong message that the partnership between the United States and Afghanistan is going to continue. We have already seen progress with respect to the military campaign against extremism in the region," Obama told Karzai in front of reporters inside the palace.

"We also want to continue to make progress on ... good governance, rule of law, anti-corruption efforts -- all these things end up resulting in an Afghanistan that is more prosperous, more secure, independent," he added.

Karzai said he hoped "the partnership will continue in the future towards a stable, strong, peaceful Afghanistan that can sustain itself, that can move forward into the future."

U.S. officials said corruption and governance were among the issues that the president discussed directly with Karzai during talks that lasted barely half an hour.

Obama returned to Bagram, appearing in a bomber jacket, and delivering a speech to troops just before midnight, telling them he was confident they would have success in their mission.

"I want you to know ... whether you are working here on Bagram or patrolling a village down in Helmand ... your services are absolutely necessary, absolutely essential to America's safety and security," he told the troops.

Perhaps fending off criticism for having taken so long to visit the war zone, he said: "I want you to understand there is no visit that I consider more important than this visit I'm making now."

Obama's domestic victory on healthcare reform last week gives him political space to turn his attention to the Afghan war, which has mixed support from the American public amid rising U.S. casualties, costs, and corruption among Afghan leaders.
Posted by: Fred || 03/29/2010 00:00 || Comments || Link || E-Mail|| [315 views] Top|| File under:
Bangladesh
Travel alert for war criminals
[Bangla Daily Star] The government has placed law enforcement and intelligence agencies on alert to prevent alleged war criminals from fleeing Bangladesh ahead of the upcoming war crimes trials.

The alert came as alleged war criminal and Jamaat-e-Islami leader Mir Kashem Ali went to Saudi Arabia on Wednesday using Hazrat Sahjalal International Airport.

Sources said Law Minister Shafique Ahmed and Home Minister Sahara Khatun expressed their disappointment over the incident and directed authorities to investigate the matter.

Questions are now being asked as to how Kashem managed not only to flee the country but to also use the airport's VIP lounge.

The government has provided the authorities at international airports as well as land and seaports with a list of around 40 alleged war criminals along with their photographs.

However some sources claim that authorities were not provided with specific information relating to Kashem and that he relied on his identity as the chairman of Diganto Television, rather than as a member of Jamaat's executive committee.

A source told The Daily Star that National Security Intelligence (NSI) and the Criminal Investigation Department (CID) have prepared separate lists of alleged war criminals, which have been approved by the home ministry and have also been distributed to air, land and sea ports.

The home minister said the government will, if necessary, seek help from Interpol to track down the accused and identify war criminals now abroad.

While talking to reporters attending an annual school sports programme in the capital, Sahara urged the public to cooperate with the newly formed war crimes tribunal by providing information about those who may have committed war crimes during the Liberation War of 1971.

In the past Kashem played a key role in lobbying Saudi Arabia to promote the interests of Jamaat.

He is also a director of Islami Bank and he was instrumental in setting up Saudi-based NGO Rabeta al-Islami.

Posted by: Fred || 03/29/2010 00:00 || Comments || Link || E-Mail|| [326 views] Top|| File under: Jamaat-e-Islami
Mojaheed warns of explosive situation
[Bangla Daily Star] Jamaat Secretary General Ali Ahsan Mohammad Mojaheed has warned the government of an "explosive situation" if his party leaders and workers are roped in on imaginary charges, reports UNB.

The warning came in the wake of wide speculations that Jamaat leaders would soon be brought to the dock on charge of war crimes.

Meanwhile, Jamaat leaders said the government move to try war criminals does not have "any legal base" as 195 identified war criminals were freed under the Shimla treaty.

They warned the government of "dire consequences" for such a move.

"The government is making a farce of the trial of war criminals," AHM Hamidur Rahman Azad, party's Dhaka city unit secretary, said at a meeting of Jamaat Hazaribagh unit in the capital yesterday.

Azad, also a Jamaat lawmaker, claimed that the government is trying to hide its failure by terrifying people in the name of trial.

"Different human rights organisations have raised voices against the government move," Azad said.

The Jamaat leader said the government revived the issue of war crimes that had been settled 39 years back.

Mojaheed said, "Jamaat is not a party swept here by waves. It has its roots among the people. It will be mistaken if anyone thinks Jamaat can be wiped out."

He was speaking at an organisational meeting at the party office in Chapainawabganj in the afternoon.

The meeting of Majlis-e-Sura was attended by representatives from all upazilas of Rajshahi division.

The meeting earlier scheduled at Shahid Satu Hall could not be held there due to imposition of Section 144 imposed by the administration in apprehension of trouble.

It was later shifted to Phulkuri Islamic Academy.

BCL, ruling Awami League's student wing, had called for meeting at those places vowing to resist the Jamaat leaders and branding them war criminals.

Mojaheed called for unity of the nationalist forces to undo the expansionist design of dividing the nation.

Depicting a grim situation prevailing in the country he said the ruling party is playing in the hands of expansionist forces who have decided to reduce Bangladesh to their market.

He said the nation is suffering from severe power and gas crisis. People are frustrated at deteriorating law and order situation.

Manipulation of tenders and extortions by the ruling party cadres are now very common, he added.

Prof Mujibur Rahman, Nurul Islam Bulbul, Aminul Islam and Prof Nazrul Islam, among others, addressed the meeting.
Posted by: Fred || 03/29/2010 00:00 || Comments || Link || E-Mail|| [333 views] Top|| File under: Jamaat-e-Islami
Rab chief rules out killings in crossfire
[Bangla Daily Star] The director general of Rapid Action Battalion yesterday refuted the allegations of extra-judicial killing by Rab and said investigations are carried out after each death in gunfight with Rab.


See? There ya have it! Case closed!




Some investigation: do they ever find the perp's accomplices in the mango grove who fled into the night after the shootout? Hmmmph.


"Rab members never get involved in any activity which is extra-judicial," Hassan Mahmood Khandkar, the Rab chief, said at a press briefing at its headquarters in Uttara.


But we do most of our work at night and really don't want to wake up a judge if we don't have to...


Rab follows a legal framework and is aware of human rights, Hassan added.


Yes. We're aware of that...stuff.


"Hey Sarge, does this dead guy over here have any human rights?"
"Shaddup Chaudhray and load him into the meat wagon with the others. Cheez, you think you learned it all at the academy?"
He said the battalion didn't even spare its 850 members for breaching the code of conduct. Of them, 400 members have been punished.


Probably for using too much ammo.




Almost half breached the code of conduct at least once? They need to rewrite it to reflect reality, like the American airlines change their take-off times when they have too many late flights.

Since Rab was formed, a total of 620 people have been killed in crossfire.
How many lived through them?
Ummmmmmm...we'll get back to you on that.
"Hey Sarge, do we have to count the accomplices who flee into the night?"
"Shaddup Chaudhray and gimme dat abacus before you hurt yourself."
Underlining its successful role, the Rab chief said about 64,664 people and around 7,000 firearms have so far been seized.


That's over nine perps per firearm. Quite impressive, actually.

Religious militancy and extremism have also been brought under control.


As has Purbo Banglar Communist Party membership...




For which the owners of brickyards and strawberry fields across Bangladesh are profoundly grateful.

"There are still some problems and efforts are underway to solve them," said Hasan.


For instance, we'd like to find another shutter gun. The one we use is falling apart.


He also stressed the need for forming a national committee to check the use of drug for its harmful effect upon the society.
Ya hate to see it, Muldoon. Another kid dead because he was high.
Yeah, sarge. High on Purbo Banglar Communism...
Meanwhile, Home Minister Sahara Khatun last night said Rab members are left with no option but to open fire when criminals shoot at them.
BANGBANGBANGBANGBANGBANGBANG...Stop or we'll shoot.
They never learn, do they, sarge?
Nope. Bag him and tag him, Muldoon. And here's the shutter gun and rounds of bullet...
Law and order has improved because of the relentless efforts of police and Rab, she said while addressing a dinner and cultural programme organised on Rab's sixth founding anniversary at Bangabandhu International Conference Centre.

State Minister for Home Shamsul Haque Tuku urged Rab members to work with sincerity and honesty as their wrongdoings or negligence to duty stigmatise not only the force itself, but also other forces from where personnel come to Rab on deputation.

Inspector General of Police Nur Mohammad and the Rab DG also spoke at the event. The principal secretary, home secretary, chiefs of three forces, social dignitaries and top serving and retired police and Rab officials attended the programme.
Posted by: Fred || 03/29/2010 00:00 || Comments || Link || E-Mail|| [319 views] Top|| File under:
Britain
Islamist books still available in British public libraries
Works by the jailed preacher Abdullah al-Faisal and the controversial Islamic leader Bilal Philips are available to borrow from the controversial Tower Hamlets council in East London. The council leader Lutfur Rahman, has been accused of gaining power through his links with an organisation called the Islamic Forum of Europe, based at East London mosque, that secretly campaigns for an Islamic social and political order.

The Prime Minister announced in 2007 that the Government would consult with the Museums, Libraries and Archives Council (MLA) after extremist literature was found on lending lists across the country, but particularly in Tower Hamlets. However a recent visit by the Daily Telegraph revealed that many of the books are still on the shelves.

The council said in a statement that it was committed to tackling extremism but added: "As far as we are aware these materials have not yet been banned or judged to be illegal in the UK. If this were the case they would not have been on our shelves."

In one of the books, Natural Instincts, Faisal, writes: "The societies of Europe and America are the new Sodom and Gomorra of today. The kafirs [non-believers] are the henchmen of the devil...The only language the kafirs respect is jihad [holy war]."

Faisal says Christian clergymen who practice celibacy are prone to paedophilia: "Priests, monks, popes and nuns who abstain from sex...will inevitably be led to child abuse." He adds that non-Muslim charity workers will go to hell: "The Red Cross or any other infidelic organisation should not expect to receive any reward from Allah in the hereafter for their so-called humanitarian works. The infidels who die in their disbelief will be in the hellfire forever."

In another chapter, the book says: "Of all the people in the world, the Jews are the greediest...Everyone of them wishes that he could be given a life of 1,000 years. But the grant of such life will not save him even a little from due punishment."

A copy of The Fundamentals of Tawheed by Philips, another Jamaican-born convert to Islam, was obtained on a library card. The book says "un-Islamic government must be sincerely hated and despised".

Faisal, who was admired by Umar Farouk Abdulmutallab, the failed Detroit bomber, was deported from Kenya earlier this year, after a spell spent in South Africa. He taught Jermaine Lindsay, one of the July 7 bombers, the July 21 bombers had collections of his sermons and he is said to have taught Dhiren Barot, an al-Qaeda terrorist who planned to blow up targets in the US and Britain with gas-filled limousines.

Faisal, whose real name is William Forrest, 45, was born to a Christian family in Jamaica but moved to Saudi Arabia to study Islam before arriving in Tower Hamlets, east London in 1992, where he married a British woman and set up a study centre, later moving on to Brixton mosque in South London. He was jailed in Britain for seven years in 2003, for incitement to murder and stirring up racial hatred but released in 2007 and deported to his native Jamaica.

Police found tapes in specialist Islamic book shops in the East End in which he called for the murder of Hindus, Jews and Americans, telling young Muslims it was their duty to kill non-believers and promising schoolboys they would be rewarded with 72 virgins in paradise if they died in a holy war.
Posted by: ryuge || 03/29/2010 07:29 || Comments || Link || E-Mail|| [368 views] Top|| File under:
China-Japan-Koreas
SKorea: NK Mine may have sunk ship
SEOUL, South Korea -- A North Korean mine may have caused the explosion that sank a South Korean naval ship three days ago near a disputed maritime border, the defense minister told lawmakers Monday.

Defense Minister Kim Tae-young said military authorities have not ruled out North Korean involvement in the sinking of the Cheonan, which split apart within minutes of an explosion in the rear hull late Friday night, according to the ship's captain.

Fifty-eight crew members were rescued from the Yellow Sea waters near Baengnyeong Island west of Seoul, but 46 others are missing, most likely inside a rear segment of the ship, military officials said. Divers rapping on the stern with hammers got no response Monday, military officials said.

South Korean officials have been careful to say the exact cause of the explosion remains unknown, and that the rescue mission remains their priority. However, Kim told lawmakers Monday that North Korean involvement was one possibility. "North Korea may have intentionally floated underwater mines to inflict damage on us," he said.

The two Koreas remain in a state of war because their three-year conflict ended in a truce, not a peace treaty, in 1953. North Korea disputes the maritime border drawn by the United Nations in 1953, and the western waters -- not far from where the Cheonan went down -- have been the site of three bloody skirmishes between North and South.

A mine placed by North Korea during the Korean War may also have struck the ship, he said. Many of the 3,000 Soviet-made mines North Korea planted during the war were removed, but not all. Kim noted that a North Korean mine was discovered as recently as 1984.

There are no South Korean mines off the west coast, he added. Kim also ruled out a torpedo attack, citing rescued sailors who were manning the radars.

Officials have also said an internal malfunction may be to blame. The 1,200-ton Cheonan is designed to carry weapons, and was involved in a previous skirmish with North Korea.

U.S. and South Korea military officials said there was no outward indication that North Korea was involved in the sinking of the Cheonan. However, "neither the government nor the defense ministry has ever said that there was no possibility of North Korea's involvement," Kim said.

President Lee Myung-bak said rescuers "should not give up hope" of finding the crewmen, according to a statement from the presidential Blue House after Lee met with a security ministers Monday.

"We'll continue our search operation until the last minute without giving up hope of rescuing even a single survivor," a Joint Chiefs officer said Monday on condition of anonymity in line with department policy. But the prospect of pulling out anyone alive seemed dim Monday. Any navy crewmen who initially survived and managed to seal themselves inside watertight cabins would likely have run out of air by Monday night since the supply of oxygen in the cabins was estimated to last up to 69 hours.

Rough waves over the weekend prevented military divers from gaining access to the wreckage. On Monday afternoon, divers finally reached the ship's rear segment -- where most of the missing were believed to be trapped. Divers knocked on the ship with hammers but there was no response, Rear Adm. Lee Ki-sik of the Joint Chiefs of Staff told reporters.

The U.S. Navy sent four ships and a team of divers to join the search, said Lt. Anthony Falvo, a spokesman for the U.S. 7th Fleet, based just south of Tokyo.
Posted by: tu3031 || 03/29/2010 11:34 || Comments || Link || E-Mail|| [409 views] Top|| File under:
Home Front: Politix
Fierce debate on Israel inside Obama administration
...Sources say within the inter-agency process, White House Middle East strategist Dennis Ross is staking out a position that Washington needs to be sensitive to Netanyahu's domestic political constraints including over the issue of building in East Jerusalem in order to not raise new Arab demands, while other officials including some aligned with Middle East peace envoy George Mitchell are arguing Washington needs to hold firm in pressing Netanyahu for written commitments to avoid provocations that imperil Israeli-Palestinian peace talks and to preserve the Obama administration's credibility.

..."He [Ross] seems to be far more sensitive to Netanyahu's coalition politics than to U.S. interests," one U.S. official told POLITICO Saturday. "And he doesn't seem to understand that this has become bigger than Jerusalem but is rather about the credibility of this Administration."


Posted by: g(r)omgoru || 03/29/2010 04:57 || Comments || Link || E-Mail|| [418 views] Top|| File under:
India-Pakistan
Lahore High Court declares Dr. AQ Khan a free man
LAHORE: The Lahore High Court on Monday said that nuclear scientist Dr. Abdul Qadeer Khan is a free man, however he has been barred from talking about nuclear assets or proliferation in any capacity.

The Lahore High Court declared Dr. Qadeer Khan a free man while disposing off a petition following the Attorney General's statement that the nuclear scientist is free to go wherever he wanted as long as he informed security about his movements.

The federal government said complete security will be provided to Dr. Qadeer Khan and that there are no restrictions on him.

Regarding the petition by the federal government about Dr. Qadeer Khan's interview in the Washington Post, his counsel said that an affidavit had already been submitted assuring the court that no such interview was given by the scientist.


"Please don't kill me!"
Posted by: john frum || 03/29/2010 13:30 || Comments || Link || E-Mail|| [315 views] Top|| File under:
Civil administration failed in NWFP: Fazl
[Geo News] Jamiat Ulema-e-Islam-Fazl (JUI-F) chief Maulana Fazlur Rehman said Sunday that he would not raise any objection about renaming of NWFP if it was done as part of the reconciliation.

He was speaking to reporters after visiting the Jamia Islamia Binori Town to condole the death of Mufti Saeed Ahmed Jalalpuri in a terrorist attack.

Rehman said Awami National Party (ANP) leader Asfandyar Wali Khan wants to get the consent of Pakistan Muslim League-N (PML-M) chief Mian Nawaz issue about renaming of NWFP.

JUI-F chief said that undeclared martial law was in force in NWFP, where civil administration had failed. He also called for judicial probe into killing of Mufti Saeed.
Posted by: Fred || 03/29/2010 00:00 || Comments || Link || E-Mail|| [328 views] Top|| File under: Jamaat-e-Ulema Islami
Pakistan plans to buy 14 more F-16 jets from US
[Dawn] Pakistan is negotiating with the United States to buy 14 additional F-16 fighter planes, Pakistan defence officials said on Sunday, following talks aimed at reversing tempestuous ties between the allies.

The United States and Pakistan have agreed to fast-track pending Pakistani requests for military equipment as the two step up security cooperation, Pakistan's foreign minister said on Wednesday during a high-profile visit to Washington.

A senior Pakistani defence official told Reuters that Pakistan was asking for 14 new F-16 planes.

"Talks are underway and we're hoping to get them at a low price," the official, who requested not to be identified, said.

Pakistan is an important US ally in the battle against al Qaeda and the Taliban in neighbouring Afghanistan.

The United States has provided F-16 fighter jets to Islamabad and Pakistan's navy chief was in Washington this month to discuss the handover in August of a refurbished US frigate. Washington said this month it would deliver 1,000 laser-guided bomb kits to Pakistan within weeks and is considering more weapons sales to help the Pakistani air force crack down on insurgents in the Afghanistan border region.

In early 2010, the United States approved the delivery of 12 Lockheed Martin Corp's F-16C and 6 F-16D planes, scheduled to begin from June 2010. This delivery to Pakistan will bring its inventory of the planes to 54. If a new deal is approved, Pakistan's arsenal of F-16s, including refurbished fighters, will amount to 79, defence officials said. Pakistan has been operating F-16s since 1982.

Another official said Pakistan's interest in new F-16s was a bid to match India's firepower.

"Look at the rival (India). How many fighter jets they are purchasing and if you're getting them at a low price then why not?" he said.

India plans to buy 126 air and ground attack fighters, which will elevate its air force to super-power status, with deployments planned near the borders with Pakistan and China, officials say.

One bone of contention between Washington and Islamabad has been a delay in about $2 billion in military aid owed by the United States to Pakistan under a programme called the Coalition Support Fund. Pakistani Foreign Minister Shah Mehmood Qureshi said a "substantial" amount of the money would be paid by the end of April, with Washington promising the remainder by the end of June.
Posted by: Fred || 03/29/2010 00:00 || Comments || Link || E-Mail|| [405 views] Top|| File under: Govt of Pakistan
International-UN-NGOs
Human rights advocate by day, Nazi wanabee by night
...By day, Marc Garlasco was HRW's only military expert, the person that its Emergencies Division would send to conflict zones to investigate alleged war crimes. He wrote reports condemning the dropping of cluster bombs in the Russia-Georgia war, the alleged illegal use of white phosphorus by the Israeli army in Gaza and coalition tactics that he said "unnecessarily" put Iraqi or Afghan civilians at risk. An enthusiastic source of quotes for the media, he was incessantly on the phone to journalists.

But by night, Garlasco was "Flak88", an obsessive contributor to internet forums on Third Reich memorabilia and an avid collector of badges and medals emblazoned with swastikas and eagles.

A lavishly illustrated $100 book he compiled and self-published is dedicated to his grandfather, who served in the Luftwaffe. On members-only sites such as Wehrmachtawards.com he was writing comments like "VERY nice Hitler signature selection"; "That is so cool! The leather SS jacket makes my blood go cold it is so COOL!"

An interest in Nazi memorabilia does not necessarily suggest Nazi sympathies -- but it is hardly likely to play well in the salons where Garlasco's employer might solicit donations....
Of course, there's collectors and then there's collectors. I have a pair of Zeiss binoculars and a German bayonet that my father "liberated" in the Ruhr Pocket. I value them rather highly--the binoculars have damned good optics even by today's standards--but as artifacts and a part of family history, not (as Garlasco seems to) as symbols of the regime that made them.

I certainly wouldn't choose a screen name like "Flak88," either. That's just creepy.
Garlasco certainly seems to have been more open with his online collector friends than he had been with his employer. "Flak88" was more than happy to talk openly about his day job. He wondered whether he should reveal his hobby to Human Rights Watch -- who evidently knew nothing about it: "So I am trying to figure out what to do. My book is clsoe [sic] to done, but I am not sure if I should put my name on it. If folks at work found out I might very well lose my job."...
Posted by: Mike || 03/29/2010 08:30 || Comments || Link || E-Mail|| [392 views] Top|| File under:
Arab leaders conclude 22nd summit in Libya
[Al Arabiya Latest] Arab leaders concluded on Sunday their summit in Libya and agreed to hold a special summit next September to discuss regional developments and to follow up on the decisions taken to develop Arab cooperation.

Yemen had submitted a proposal backed by Libya to transform the Arab League into an "Arab Union. Meanwhile, the Arab League chief Amr Moussa proposed an "Arab Neighborhood Association" that would advance cooperation on shared security interests in between Arab states and friendly neighboring states, including Turkey and Chad.


Arab leaders had met behind closed doors to thrash out a united strategy against Israel's settlement policy as the Jewish state accused them of lacking moderation and blocking peace efforts.

Delegates said they discussed the stalled Middle East peace process and how to confront Israeli policies in annexed east Jerusalem amid warnings that failure to kick-start Israeli-Palestinian peace talks could lead to new wars.
Posted by: Fred || 03/29/2010 00:00 || Comments || Link || E-Mail|| [320 views] Top|| File under:
Iraq
Maliki slams UN stance on vote fraud charge
[Al Arabiya Latest] Prime Minister Nuri al-Maliki sharply criticised the UN on Sunday over its inaction on his vote fraud allegations, after results showed his bloc finished second in Iraq's general election. Maliki's remarks came as rival Iyad Allawi, whose bloc finished with two more seats than the incumbent's alliance in the March 7 poll, opened talks with political foes to form a coalition government.

"If I were in Melkert's position and in front of this wave of problems, I would have said, 'You should go all the way through (to detect fraud),'" he said in a television interview, referring to U.N. envoy Ad Melkert. "But Melkert has said, 'Well, it is difficult because of time.'"

Maliki has called for a nationwide manual recount from the election, claiming irregularities in the counting procedure, but Melkert and Iraq's election commission have downplayed the fraud allegations.

The complete results, which were only released on Friday, showed Maliki's State of Law Alliance finished with 89 seats in the 325-member Council of Representatives, two fewer than fellow Shiite Allawi's secular Iraqiya bloc.

"I asked the IHEC (Iraq's Independent High Electoral Commission) to manually recount -- they refused, and the United Nations was more vehemently against my request than the IHEC," Maliki said. "The United Nations should have been more keen and more pushy to the IHEC to accept the request of the people" for a manual recount, he added.

The incumbent prime minister said late Friday that the election results were "not final" and refused to accept them.

Shortly before the results were released, though, Melkert hailed the polls as "credible" and called on all parties to accept the outcome. "It is the UN's considered opinion that these elections have been credible and we congratulate the people of Iraq for this success," he said.

The United States has also given its blessing to the election and the results, with US Ambassador Christopher Hill and General Ray Odierno, the top US commander in Iraq, saying in a statement there was "no evidence of widespread or serious fraud".

It could take up to two weeks for Iraq's supreme court to certify the results, as parties can still submit complaints to the election commission.

"I expect him (Maliki) to wage a pretty aggressive campaign to present his challenges, argue his case in the hopes of changing the ultimate seat allocation that goes to court for certification," said Gary Grappo, the head of the U.S. embassy's political section.

Maliki "will pursue all means at his disposal through the established judicial process."

On Saturday, Allawi confirmed that his bloc had launched discussions with a variety of political groups in Iraq, noting that he would hold talks with all "political forces, without exception."

"There must be a strong government, capable of taking decisions which serve the Iraqi people, and bring peace and stability to Iraq," he said.

Neither Iraqiya nor State of Law clinched an overall parliamentary majority and a protracted period of coalition building, which could take months, is now expected.
Posted by: Fred || 03/29/2010 00:00 || Comments || Link || E-Mail|| [374 views] Top|| File under:
Israel-Palestine-Jordan
US could abstain from UN veto over Israel's settlements
Fears have grown in Israel that the US is considering dropping its United Nations Security Council veto to resolutions critical of Israel's handling of the housing issue in East Jerusalem.


That would indeed be the next step for Obama to indicate his displeasure at the Israelis. The Paleos, of course, would interpret it as a signal to doff their gloves and come out swinging.


According to the BBC, which quoted an unnamed White House official, the US was considering ending its long-standing policy of using its veto power to block UN Security Council resolutions condemning Israel.

The BBC report suggested that if the issue of Israel's settlements policies in occupied East Jerusalem came before the Security Council, the US would consider abstaining from the vote.

Israeli officials have been unable to obtain an official response from the White House, but an aide to Mr Netanyahu told the Herald yesterday that the report was exaggerated.

"The Security Council is not even considering any resolutions against Israel to do with East Jerusalem," the aide said.

But another official quoted in the daily Yedioth Ahronoth did not rule out such a possibility, and said that the threat was constantly being raised behind the scenes.
Posted by: Greretle Hupiling3222 || 03/29/2010 13:29 || Comments || Link || E-Mail|| [296 views] Top|| File under:
Shaath: Gaddaffis behavior insulting
[Ma'an] Member of Fatah's Central Committee Nabil Sha'ath said Sunday that the Palestinian delegation at the Arab League summit is indignant over Libyan leader Muammar Gaddaffi's treatment of President Mahmoud Abbas.

"This was the result of the strange and inappropriate decision on Gaddaffi's part to not greet President Abbas at the airport upon his arrival in Serit, as he did with all other Arab leaders," Sha'ath told Ma'an Radio during a telephone interview.

Gaddaffi was named the latest rotating president of the Arab League on Saturday, taking over from Qatar.

Sha'ath said the summit was named after Jerusalem to respond to Palestinian concerns and "they [the summit's conveners] are required to produce decisions on a par with its name." He added that Arab leaders are faced with "either US option or the Jerusalem option."

The Fatah member added that in spite of the "bold speeches" on Jerusalem at the summit's opening session, "the outcome will not live up to what Palestinians require unless these words are harnessed in the service of Jerusalem and made the interests of the sponsors of peace, and a bargaining chip to achieve a just solution in the region."

On Saturday, Arab media speculated that Abba's discontent at this year's summit was related to the intervention of Arab mediators to prevent the Palestinian delegation from an early departure.

The 22nd Arab League summit began Saturday in Serit, with its secretary-general, Amr Moussa, asserting that the withdrawal of the Arab Peace Initiative, that offers the normalization of relations with Israel pursuant to the creation of a Palestinian state on 1967 borders, would be discussed at the symposium.
Posted by: Fred || 03/29/2010 00:00 || Comments || Link || E-Mail|| [300 views] Top|| File under: Palestinian Authority
Erdogan: Israeli stance on Al-Quds is 'madness'
Turkish Prime Minister Recep Tayyip Erdogan has blasted Israel's insistence on its stance to consider the whole Jerusalem (Al-Quds) as its united capital as 'madness.'

"This is madness and it does not commit us in any way," AFP quoted Erdogan as saying in a speech at the Arab summit on Saturday.

"Al-Quds is the apple of the eye of each and every Muslim ... and we cannot at all accept any Israeli violation in the city or in Muslim sites," the Turkish premier added.

The two-day summit hosted by Libya in its Mediterranean city of Sirte kicked off on Saturday to discuss a common strategy to stop the expansion of Israeli settlements in the occupied Palestinian land.

The Arab League chief Amr Moussa has called for the freeze of settlement expansion in east Al-Quds as a crucial precondition for indirect peace talks between the Israelis and Palestinians.

Speaking on the eve of an Arab summit in the Libyan city of Sirte, Moussa said Israel has to scrap its plans to construct 1,600 new housing units in the occupied city before indirect talks with the Palestinians can resume, AFP reported on Friday.

Moussa however cautioned that the so-called Middle East peace process may be "a complete failure", calling on Arab states to seek other alternatives.

"We have to study the possibility that the peace process will be a complete failure," Moussa declared to the summit.

"It's time to face Israel. We have to have alternative plans because the situation has reached a turning-point," he said.

Israel occupied Al-Quds during the six-day war in 1967 and later annexed it in a move never recognized by the international community.
Posted by: Fred || 03/29/2010 00:00 || Comments || Link || E-Mail|| [328 views] Top|| File under:
Israel vows to 'liquidate' Gaza's Hamas rulers
[Al Arabiya Latest] A senior minister on Sunday warned that Israel would "liquidate" the Islamist Hamas-run government in Gaza following deadly weekend clashes that killed two Israeli soldiers.

"Sooner or later we will liquidate the military regime of the pro-Iranian Hamas which controls the Gaza Strip," Finance Minister Yuval Steinitz, from the governing rightwing Likud party, told public radio. "I am not setting a timetable, but we will not tolerate this regime continuing to strengthen itself militarily and providing itself with an arsenal of rockets that threaten our territory," he added.

An Israeli officer and soldier were killed over the weekend in the deadliest clashes since Israel's 22-day offensive in Gaza launched in December 2008.

When asked whether Israel may launch a new invasion of the territory, Steinitz replied: "We have no choice."

The Islamist Hamas movement -- which is pledged to Israel's destruction and blacklisted as a terrorist organization by the West -- seized power in Gaza in June 2007 after routing forces loyal to Palestinian president Mahmoud Abbas.

Restricted West Bank access
Meanwhile the Israeli military announced it will restrict access to the occupied West Bank starting late Sunday ahead of the week-long Jewish Passover holiday. Checkpoints will be closed to general traffic, though medical cases, humanitarian aid, and professionals and students with permits will be able to cross, it said in a statement.

The closures will be lifted on Tuesday, April 6.

The Passover holiday, during which Jews commemorate their biblical exodus from Egypt, will last for seven days beginning on Monday at sunset. Israel usually restricts access to the West Bank during Jewish holidays and has stepped up such efforts in recent months as other holidays have seen clashes erupt in and around Jerusalem's flashpoint al-Aqsa mosque compound.

In September and again earlier this month dozens of people were wounded when violence broke out following rumors that Jewish extremists intended to pray at the compound, which was the location of the Second Jewish Temple destroyed by the Romans in 70 A.D. and is considered Judaism's holiest site.
Posted by: Fred || 03/29/2010 00:00 || Comments || Link || E-Mail|| [447 views] Top|| File under: Hamas
US researchers postulate Israeli tactical nuclear strike on Iran
Scenarios of a potential Israeli attack on Iran - usually without Washington's assent - abound in leading US media in the last 24 hours. They contrast sharply with the impression Israeli prime minister Binyamin Netanyahu has been trying to convey to the public that he and President Barack Obama were of one mind on the Iranian question when they talked at the White House last Tuesday, March 23, but the president wanted more Israeli concessions to get talks restarted with the Palestinians.

debkafile's military sources point in particular to the work of two eminent experts on Iran's nuclear program, Anthony Cordesman and American-Jordanian Abdullah Toqan for the Washington Institute for Strategic Affairs, who report the belief in some American military circles that "...nuclear weapons are the only weapons that can destroy targets deep underground or in tunnels..."

The quote was embodied in a 208-page report published Friday, March 26 under the heading: Options in Dealing with Iran's Nuclear Program.

They explain that because of the limited scale of its air and missile forces, Israel would resort to "using these [nuclear] warheads as a substitute for conventional weapons, given the difficulty its jets would face in reaching Iran for anything more than a one-off sortie."

Our sources note that in July 2009, the two researchers (in a 114-page report) maintained that the Israeli Air Force possessed the aircraft and resources for striking Iran's nuclear facilities. This view disputed the estimates generally current Washington at the time. Then, too, Cordesman and Toqan were of the opinion that it was not necessary to hit scores of targets to cripple Iran's nuclear bomb program: Seven to nine sites would suffice.

Our Iranian sources report that Tehran ran off thousands of copies of that report for distribution among its intelligence and Revolutionary Guards commanders, who were told to study every word, photo and map. Iran's rulers took the work as seriously as though they had scooped a top-secret Israeli plan of operation.

In their latest work, the two researchers find that ""Ballistic missiles or submarine-launched cruise missiles [such as those with which Israeli Dolphin submarines are armed] could serve for Israeli tactical nuclear strikes without interference from Iranian air defenses."

Saturday, March 27, the day after the Cordesman-Toqan paper was published, The New York Times revealed: "... international inspectors and Western intelligence agencies say they suspect that Tehran is preparing to build [two] more sites," six months after its secret enrichment plant was discovered in Qom.

The report goes on to say: "The most compelling circumstantial evidence... is that while Iran appears to be making new equipment to enrich uranium, that equipment is not showing up in the main plant that inspectors visit regularly [at Natanz or at Qom.]"

Small manufacturing factories spread around Iran to avoid detection and sabotage "are a particular target of American, Israeli and European intelligence agencies, some of which have been penetrated," the report says. Iran "has encountered difficulties in manufacturing centrifuges, the machines that spin at very high speeds to enrich uranium."

Then, Sunday, March 28, The New York Times followed up with proposed scenario, captioned: "Imagining an Israeli Strike on Iran," based on a simulation exercise conducted last December by the Saban Center for Middle East Policy at the Brookings Institution in Washington.

Its main point is that if Israel goes ahead with this attack, using a refueling base set up in the Saudi desert without Saudi knowledge, Washington will essentially tell its leaders they have "made a mess," and instruct them "to sit in a corner while the United States tries to clean things up."

The exercise does not indicate how the US will clean things up, whether diplomatically or militarily - or both - or just concentrate on keeping the Gulf oil nations safe from Iranian retaliation.

Iran next defies warnings and fires missiles at Israel, including its nuclear center at Dimona, with minimal damage and casualties - the strategy being "to mount low-level attacks on Israel while portraying the United States as a paper tiger..."

debkafile's sources infer from this simulated war game that the Americans believe that, aside from the confrontation over Iran's nuclear facilities, Israel and Iran will try and use their conflict to manipulate US policy.

The next stage would be for Hizballah to fire up to 100 rockets a day into northern Israel, following which Israel would launch a 48-hour campaign by air and special forces against Lebanon to destroy Hizbalah's military strength.

The games simulators then predict an Iranian attack on the Saudi oil industry center at Dahran with conventional missiles, mining the Strait of Hormuz and damaging US oil shipping. At that point, Washington will embark on a massive reinforcement of the Gulf region. It is clear that the US will then aim at destroying all Iranian, air, ground and sea targets in and around the Strait of Hormuz to inflict a "significant defeat" on Iran's forces.

The game is projected to end eight days after the initial Israeli strike.
Posted by: Graising Ulinter8671 || 03/29/2010 00:00 || Comments || Link || E-Mail|| [330 views] Top|| File under:
Syria-Lebanon-Iran
Cleric says Israel planning to demolish Al-Aqsa Mosque
A top Iranian cleric says the reopening of a Jewish synagogue near the holy Al-Aqsa Mosque compound is in fact an 'evil plot' by Israel to knock down Islam's third holiest site.

In a statement released earlier on Saturday, Ayatollah Naser Makarem-Shirazi said Israel is taking caustic steps to ruin the Al-Aqsa Mosque, which is widely revered as Islam's third holiest site after Mecca and Medina in Saudi Arabia.

According to Ayatollah Makarem-Shirazi, this shows more than ever that Israel is taking the process of judaizing Jerusalem (al-Quds), which started shortly after the regime annexed the city during the 6 day war in 1967, to a wicked level.

"What we have here is yet another Israeli plot; an evil plan not only to judaize the city of Jerusalem by eliminating its Islamic identity, but also to destruct the holy mosque of al-Quds and replace it with the Temple of Solomon," said the Iranian cleric.

"This is a sad and most unfortunate tragedy. We condemn such actions," he added.

Ayatollah Makarem-Shirazi went on to criticize the lack of Arab action against Israeli illegal efforts to expand settlements in al-Quds and strip the city of its Islamic features.

"Muslim countries are determined to defend their values and stand up to Israeli atrocities regardless whether [these] Arab countries remain silent or not," he noted.

While Israel regards al-Quds as its "eternal and indivisible capital," the city is not recognized as such in the international community.

The east side of the city was captured and annexed by Israel in blatant defiance of international law during the so-called Six-Day War in June 1967.

Since then, Israel has been in illegal occupation of this part of the city and has gone to great lengths to delete the non-Jewish features of the city.

Among these efforts, are a recent decision to reopen Hurva Synagogue a few hundred meters from the al-Aqsa Mosque and an illegal project to expand Jewish settlements in occupied Palestinian territories.
Posted by: Fred || 03/29/2010 00:00 || Comments || Link || E-Mail|| [303 views] Top|| File under: Govt of Iran
Two more nuclear sites suspected in Iran: report
[Al Arabiya Latest] UN inspectors and intelligence specialists in Western countries believe Iran may be preparing to build at least two additional secret nuclear sites despite demands that it open up its nuclear program, The New York Times reported late Saturday.

The newspaper said the suspicions were prompted by recent comments by a top Iranian official. In an interview with the Iranian Student News Agency, Ali Akbar Salehi, head of Iran's Atomic Energy Organization, said President Mahmoud Ahmadinejad had ordered work to begin soon on two new plants.

The plants, he said, "will be built inside mountains," presumably to protect them from attacks, according to The Times report.

"God willing," Salehi was quoted as saying, "we may start the construction of two new enrichment sites" in the Iranian new year, which began March 21.

Last September, U.S. President Barack Obama revealed the evidence of a hidden Iranian nuclear site at Qum.

U.S. officials say they share the International Atomic Energy Agency's suspicions and are examining satellite evidence about a number of suspected sites in Iran, The Times said. But they have found no solid indications yet that Iran plans to use the new sites to produce nuclear fuel, the report said. Also, U.S. officials are not certain about the number of sites Iran may be planning.

But even if the sites are built, U.S. officials believe they would pose no immediate threat or change U.S. estimates that it will still take Iran one to four years to obtain the capability to build a nuclear weapon, the paper said.
Posted by: Fred || 03/29/2010 00:00 || Comments || Link || E-Mail|| [323 views] Top|| File under:
Who's in the News
53
[untagged]
3
TTP
2
Hamas
2
Jamaat-e-Islami
2
Taliban
2
Govt of Pakistan
1
Palestinian Authority
1
Pirates
1
Govt of Iran
1
al-Qaeda in North Africa
1
Islamic Jihad
1
Islamic State of Iraq
1
Jamaat-e-Ulema Islami
Bookmark
E-Mail Me
The Classics
The O Club
Rantburg Store
The Bloids
The Never-ending Story
Thugburg
Gulf War I
The Way We Were
Bio
Merry-Go-Blog
Hair Through the Ages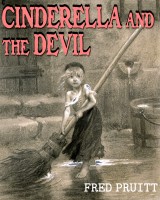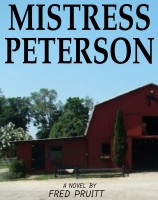 On Sale now!


A multi-volume chronology and reference guide set detailing three years of the Mexican Drug War between 2010 and 2012.

Rantburg.com and borderlandbeat.com correspondent and author Chris Covert presents his first non-fiction work detailing the drug and gang related violence in Mexico.

Chris gives us Mexican press dispatches of drug and gang war violence over three years, presented in a multi volume set intended to chronicle the death, violence and mayhem which has dominated Mexico for six years.
Click here for more information


Meet the Mods
In no particular order...


Steve White
Seafarious
Pappy
lotp
Scooter McGruder
john frum
tu3031
badanov
sherry
ryuge
GolfBravoUSMC
Bright Pebbles
trailing wife
Gloria
Fred
Besoeker
Glenmore
Frank G
3dc
Skidmark
Alaska Paul



Better than the average link...



Rantburg was assembled from recycled algorithms in the United States of America. No trees were destroyed in the production of this weblog. We did hurt some, though. Sorry.
34.204.187.106