Afghanistan
Karzai warns Iran, Pakistan to stop meddling
President Hamid Karzai has warned neighbours to stop meddling in Afghan affairs or risk chaos spread from a destabilised Afghanistan across the region. Speaking sharply during an interview, Karzai said that further interference in his homeland will not go unchallenged and warned that Iran, Pakistan and others are not fooling anyone. "We know (interference) is going on, that money is being brought into Afghanistan... they had better stop," Karzai said. "We are bloody determined. It is not going to be Pakistan playing the Pashtun, non-Pashtun game in Afghanistan. It is not going to be Iran", or any other country playing games, he said.
Posted by: Fred || 02/17/2006 00:00 || Comments || Link || E-Mail|| [282 views] Top|| File under:
Afghanistan will not allow use of its territory against Pakistan: Karzai
Afghan President Hamid Karzai has vowed not to allow any country to interfere in Afghanistan's relations with Pakistan or use Afghan territory for acts against its neighbour. "We will not allow any country, any government with whom Afghanistan has relations, to interfere in our relations with Pakistan or use our soil against Pakistan," Karzai told a media panel on Thursday. "We know the consequences of that for Afghanistan ... We will not allow that primarily for Afghan interests as well as those of Pakistan."

He was responding to a question about the recent killing of three Chinese engineers at Hub in Balochistan, and its possible link with Afghan warlords and the Indian consulates in Afghanistan. Karzai said that his government was "keeping an eye" on such elements.
Posted by: Fred || 02/17/2006 00:00 || Comments || Link || E-Mail|| [274 views] Top|| File under:
Africa North
'Nine die' in Libya cartoon clash
It just keeps going and going.

At least nine people are reported to have been killed and several injured in clashes during a protest outside an Italian consulate in Libya.

Riot police confronted hundreds of protesters as they stormed the building in the city of Benghazi, in the latest protests over the Muhammad cartoons.

They were said to be angry at recent remarks - deemed to be anti-Islamic - by Italian minister Roberto Calderoli.

Prime Minister Silvio Berlusconi has called for his resignation.

He said Mr Calderoli - of the anti-immigrant Northern League party - should step down for announcing he would start wearing a T-shirt bearing the controversial cartoons, which were first printed by a Danish newspaper.

Italian consular official, Antonio Simoes-Concalves, said nine protesters had been killed and several more had been wounded.

Speaking on the telephone, he told the Associated Press news agency in Rome that the Libyan police had used teargas and fired bullets, but were unable to control a 1,000-strong crowd.

"They are still continually firing," he said at 2100 GMT, from inside the consulate where he was barricaded. "They haven't managed to block them."

The protesters set fire to the Italian consulate building after breaking into the grounds. State television showed firefighters trying to extinguish the flames.

Stones were thrown at the building and nearby cars were badly damaged.

Television footage showed ambulances taking casualties away from the scene.

Libyan officials said there were 11 casualties, which included some dead.
Posted by: phil_b || 02/17/2006 17:50 || Comments || Link || E-Mail|| [304 views] Top|| File under:
The threat from the Sahel
As the United States grapples with its policy toward Africa, vast ungoverned territories in North Africa are being increasingly used by terrorists groups for training and criminal organizations for smuggling, a top military official said Thursday. But because of sanctions and legal restrictions, the United States is limited in what pressure and inducements it can bring to bear on the situation. "What I see is they are moving back into the ungoverned area," said Maj. Gen. Jonathan S. Gration, the director of strategy, policy and assessments for U.S. European Command. "More recently we are seeing extremists with battlefield experience coming back from Iraq and Afghanistan" to North Africa. "Terrorist continue to operate freely in ungoverned areas. The threat is becoming transnational," he said.

It is not specifically an al-Qaeda presence in the Trans-Sahel region, but an amalgam of local extremists and terrorists, criminals, narco-traffickers and smugglers with increasingly transnational ties. American policies, however, prevent full engagement with the governments and the militaries of those countries. One of the chief limits is a law passed by Congress in 2003, the American Servicemembers Protection Act. That law prohibits U.S. military assistance and training and economic support funds from being provided to any country that is a member of the International Criminal Court and has not signed a bilateral immunity agreement exempting American service members from the ICC. "We're severely restricted in what we can do," said Gration, an Air Force general who grew up in Africa and speaks fluent Swahili. "The restrictions we're put on our ability to move in Africa may be hurting the very people we are trying to help."

In North Africa, opportunities are being lost to train those militaries in English and in anti-insurgent tactics, as well as cutting off a primary avenue for learning about the cultures and developing close political relationships with their leadership. China is stepping into that breach, in many cases. Its rapidly expanding economy means it is on a global hunt for natural resources, and Africa has replete with them. According to Gration, Chinese aid to Africa has increased more than 50 percent since 2004. "They are focused, well financed and they know what they are trying to achieve," he said. "We can't give Kenya foreign military financing or (military training) but China offers it like crazy. Kenya doesn't have another option. They go in, give aid, and say what do you want? We go in and say, this is what you need and we can't give it to you."
Continued on Page 49
Posted by: Dan Darling || 02/17/2006 02:21 || Comments || Link || E-Mail|| [302 views] Top|| File under:
Four Egyptian judges in the dock
Four prominent liberal judges, who accused fellow jurists of vote rigging in Egypt's legislative elections last year, have been stripped of immunity and will be interrogated by a state security prosecutor.

Judge Hesham el-Bastawisy, deputy head of Egypt's Court of Cassation, the country's highest appellate court, was among the group of judges who had asked international legal authorities to investigate if those allegedly involved in ballot tampering were not brought to account by April. They threatened - but did not carry through on - a boycott of run-off election monitoring to protest police blockades of polling stations and the authorities having allowed "thugs" to assault judges in some polling stations.
Posted by: Fred || 02/17/2006 00:00 || Comments || Link || E-Mail|| [288 views] Top|| File under:
Africa Subsaharan
Nigeria oil 'total war' warning
A Nigerian militant commander in the oil-rich southern Niger Delta has told the BBC his group is declaring "total war" on all foreign oil interests. The Movement for the Emancipation of the Niger Delta has given oil companies and their employees until midnight on Friday night to leave the region. It recently blew up two oil pipelines, held four foreign oil workers hostage and sabotaged two major oilfields. The group wants greater control of the oil wealth produced on their land. It is the first time the military leader of the Mend movement, Major-General Godswill Tamuno, has spoken publicly of his group's aims. He refused to be interviewed on tape or for his location to be disclosed.

He told the BBC's Abdullahi Kaura Abubakar that they had launched their campaign, called "dark February", to ensure that all foreign oil interests left. He said that they had had enough of the exploitation of their resources and wanted to take total control of the area to get their fair share of the wealth.
Posted by: too true || 02/17/2006 11:26 || Comments || Link || E-Mail|| [293 views] Top|| File under:
Arabia
Pentagon to abandon Mideast bases in favor of smaller rapid deployment forces
From Geostrategy-Direct, subscription.


WASHINGTON — The United States does not envision a long-term military presence in the Middle East.
Officials said the Defense Department and Joint Chiefs of Staff have been planning for short- to medium-term deployment in the Middle East and Gulf region. The deployment would not seek to duplicate the long-term U.S. military presence in such countries as Britain, Germany and Japan.
The U.S. Central Command has drafted plans to ensure the use of a range of assets in allied nations throughout the Middle East. Officials said the plans envision rotating U.S. forces in Egypt, Iraq, Jordan, Kuwait, Oman, Turkey and the United Arab Emirates.
"We are today, I think Army-wide, in a larger period of change than any time since the World War II era," said Lt. Gen. James Helmly, head of the Army Reserve Command.
In an appearance before the Senate Armed Services Committee, Defense Secretary Donald Rumsfeld outlined the program for military redeployment in the Middle East. He said the U.S. military would shift from what he termed "garrison forces" to expeditionary forces that can be rapidly deployed anywhere quickly.
"The U.S. military has long excelled at engaging targets once they have been identified," Rumsfeld said on Tuesday. "In the future we must better ascertain where the enemy is going next, rather than where the enemy was: to be able to find and fix as well as be able to finish."
Brig. Gen. Mark Kimmitt, head of planning at Central Command, said the Army intends to deploy soldiers in the region with an understanding of Arabic language and culture. The command plans to station troops throughout its area of responsibility, which extends from Egypt to Kazakhstan.
"We would have sufficient forces to deter and to protect partners and its key national interests," Kimmitt said.
In an address to the International Institute for Strategic Studies in London on Feb. 6, Kimmitt acknowledged that the presence of an estimated 200,000 U.S. soldiers in the Middle East contributed to regional instability. He said Central Command would not permanently retain any of the air force bases constructed in Iraq over the last three years. The United States has constructed four such bases in the Baghdad area alone.
"Our position is when we leave we will not have any bases there," Kimmitt said.
Officials said the U.S. officer corps in the Middle East would be trained to understand the region and interact with Arabs. The Army has drafted programs to instruct thousands of officers and soldiers in Arabic and cultural skills.
Central Command plans to retain access to bases and facilities in Egypt, Iraq, Israel, Jordan, Kuwait, Oman, Turkey and the UAE. But the military presence in most of those countries would remain small, with special operations and rapid deployment forces ready to arrive in the region from aircraft and ships.
Qatar has served as the regional headquarters of Central Command. Officials said the command also has been provided access to a British Air Force base in the Republic of Cyprus.
Kimmitt said the U.S. military base in Djibouti would serve as the model for future deployment. The base, located along the Red Sea, was away from populated areas and served Somalia, Yemen and other countries in the Horn of Africa.

"Twelve thousand Americans have the ability to maintain a presence with a very small footprint on the ground," Kimmitt said.
Posted by: Alaska Paul || 02/17/2006 17:19 || Comments || Link || E-Mail|| [448 views] Top|| File under:
Britain
No posthumous medal awarded to British cop killed by al-Qaeda member
STEPHEN OAKE, the policeman killed by Kamel Bourgass, the mastermind of an alleged ricin plot, has been turned down for a bravery award because his actions were no "greater than the call of duty requires".

The Special Branch officer was stabbed repeatedly by Bourgass in January 2003 after police officers raided a house in Manchester shortly after the police said that they had discovered an al-Qaeda ricin factory in a North London flat. It later transpired that no ricin was found.

However, despite recommendations that the father-of-three, 40, should be posthumously awarded the George Cross, a government-appointed committee has rejected it.

A Home Office letter to Greater Manchester Police states that Mr Oake's nomination for the country's highest civilian award for gallantry had been turned down because his actions in tackling Bourgass were spontaneous rather than calculated. The letter, reported in the Daily Mail, says: "The circumstances were tragic but the considerable evidence did not suggest that the criteria of any gallantry awards were met."

Paul Kelly, chairman of the Manchester Police Federation, said that every officer who gave evidence in Bourgass's trial owed their lives to Mr Oake's actions. He said: "He threw himself into extreme danger when he could have stood aside and waited for back-up. He is a true hero and I am sickened by this decision."

At his trial in January 2005 Bourgass was convicted of Mr Oake's murder, the attempted murder of two policeman and the wounding of a third.
Posted by: Dan Darling || 02/17/2006 02:03 || Comments || Link || E-Mail|| [295 views] Top|| File under:
Caucasus/Russia/Central Asia
Russian judge to sentence Kulayev, only surviving Beslan hostage-taker
A Russian judge retired to consider his verdict on Thursday on the only person to stand trial for the Beslan school siege that killed 300 people, half of them children. Prosecutors have requested the death penalty for Nurpashi Kulayev, who they say is the only surviving hostage-taker of the group that stormed Beslan's school in September 2004 with the intention of killing as many hostages as possible.


Good idea. Can't think of many people who deserve it more.

However, some victims' relatives say the authorities are using Kulayev as a scapegoat. They say a heavy-handed rescue operation caused many of the deaths but no officials have so far been brought to trial.


There wouldn't have been a heavy-handed response if the bastards hadn't taken the kiddies hostage, would there?

"I do not consider myself guilty, not for the death of a single child or adult," said Kulayev, his voice trembling, from a glass box in the courtroom when the judge asked him to enter a final plea.


"I have no conscience. I'm a psychopath."

"As for the people who are guilty, let them confess their guilt when they are caught," he said.


Have you been helping to catch them?

The judge hearing the case in Vladikavkaz, capital of the North Ossetia region in southern Russia, said the court would reconvene to announce its verdict. He gave no date. A moratorium on the death penalty is in force in Russia, so the harshest sentence would be life imprisonment.


Shoot him. He deserves it. If you can't bring yourselves to dispose of the little darling, dump him 150 miles north of Khabarovsk and put him to work chipping ice.

Five women who lost relatives in the siege were on Thursday on the seventh day of a hunger strike in protest against a trial they say has been a whitewash. "The [officials] want to cover up Beslan. They do not want to punish the people who are to blame...who gave the order for tanks and grenade launchers to fire on the school," said Ella Kesayeva of the pressure group Voice of Beslan. Her group has demanded a retrial. Other relatives' groups have supported the death penalty for Kulayev.


I'd go with the other relatives' groups. Don't confuse one fight with another. He should have been sentenced and executed a year ago.

An official inquiry into the massacre concluded police and intelligence services were negligent. It said they might have prevented the attack if they had improved security at schools. The inquiry did not point the finger at senior officials who led the chaotic rescue operation. The inquiry chairman said that whatever mistakes officials had made, ultimate blame for the deaths rested with the hostage-takers.


Bingo. One set of blame doesn't cancel out the other.

President Vladimir Putin has said Beslan was part of a campaign of international terrorism that also included the Sept. 11, 2001, attacks on U.S. cities.


Thank you for that statement of the obvious.

Soon after the siege, he initiated sweeping political reforms — including abolishing direct elections for regional governors — which he said were designed to help Russia defend itself against terrorist attacks. Kulayev, a Chechen, has told the court he was among the hostage-takers in the school but he has said he did not kill anyone.


Doesn't matter if you killed anyone or not. You were there.

The judge is sitting without a jury.
Posted by: Dan Darling || 02/17/2006 02:30 || Comments || Link || E-Mail|| [443 views] Top|| File under:
China-Japan-Koreas
NKor Cheerleaders Sent to Prison
"Gimme a 'K' ... gimme an 'I' ..."

SEOUL, South Korea (AP) - Twenty-one members of North Korean cheering squads who traveled to South Korea for international sports events are being held in a prison camp for talking about what they saw in the South, a news report said Friday. Citing a North Korean man who recently fled to China, South Korea's Chosun Ilbo newspaper said the 21 young women had been detained about last November in the same prison camp where the man had been held.

South Korea's National Intelligence Service didn't immediately confirm or deny the report.
In 2002, communist North Korea sent hundreds of female cheerleaders to the Asian Games in South Korea's Busan, where their tightly synchronized routines drew worldwide attention. The North sent similar cheering squads to South Korea in 2003 and 2005.


Cheering squads that had little joy, as I recall.

The defector, whose real name wasn't given, said the female cheering squad apparently violated a pledge not to speak about what they saw in South Korea, the Chosun Ilbo reported. Citing another unnamed defector, the newspaper said the cheerleaders had pledged before going to South Korea that they would treat the country as "enemy territory" and never speak about what they saw there, accepting punishment if they broke the promise.


Would someone please remove Kimmie? Now would be fine.
Posted by: Steve White || 02/17/2006 13:00 || Comments || Link || E-Mail|| [305 views] Top|| File under:
Down Under
Thomas sez he never pledged allegiance to Binny, so he isn't a terrorist
ACCUSED terrorist Joseph Terrence Thomas told police he had "plenty of opportunities" to pledge allegiance to Osama bin Laden during three months at his camp in Afghanistan, a court heard today. But he denied that he ever did, and told Australian Federal Police he had been angered by a suggestion put to him by an al-Qaeda member that a bomb attack in Australia could bring down the government. Mr Thomas, 32, of Werribee, has pleaded not guilty in the Victorian Supreme Court to a charge of intentionally receiving funds from a terrorist organisation between November 2002 and January 2003. He has pleaded not guilty to intentionally providing resources to a terrorist organisation from July 5, 2002 to January 4, 2003, and from November 1, 2002 to January 4, 2003. He also denies possessing a false passport on or about January 4, 2003.
Mr Thomas was arrested in Pakistan on January 4, 2003, by Pakistani immigration officials and interviewed by AFP agents Jason Williams and Steve Lancaster two months later. He told the AFP he trained for three months in 2001 at the Al Farooq camp in Afghanistan, which he later realised was run by Osama bin Laden, who visited to give lectures on jihad. Mr Thomas said he then stayed in Pakistani safehouses, which were visited by al-Qaeda members.


Did he reveal details on their locations and the identities of their owners?

He told police he was not a member of al-Qaeda and never put himself in the hands of senior members of the terrorist organisation. "I had plenty of opportunities sir, plenty of opportunities," he told the AFP officers in his interview, which was played to a jury of nine women and three men today. "Osama bin Laden was right there in front of me, three times. (I) could have come up to him and said 'listen mate, (I) pledge allegiance to this, this and this' to the big man. But I never did it. I thought about pledging alliance many times. And I thought, no I will not do that."


"Nope, nope, couldn't do it, nope."

Mr Thomas said he became angry and hurt when al-Qaeda member Khaled bin Attash suggested an attack similar to the bombings in the Kenyan capital of Nairobi would bring down the Australian government.


Because you didn't want to take down your government, or because you didn't want to be considered just another splodydope?

He said bin Attash gave him $US3500 and organised a ticket from Pakistan back to Australia. Thomas said bin Attash told him bin Laden wanted a "white boy" to work for him in Australia and that Thomas could carry out surveillance of military installations upon his return. Thomas said while he took the ticket and the money all he wanted was to see his family and the cash was given to him so he could look after his family. "I wanted to work, you know, but I never followed up these initial stupid thoughts of mine," he told police.
Posted by: Dan Darling || 02/17/2006 02:07 || Comments || Link || E-Mail|| [285 views] Top|| File under:
Binny, Khallad ordered Thomas to prepare attack
Osama bin Laden ordered a Muslim convert to help prepare a terrorist attack to topple the Australian government, Victoria supreme court was told yesterday. Joseph Thomas, 32, a taxi driver who changed his name to Jihad, was told to act as a sleeper agent and spy on military installations, said Nicholas Robinson, prosecuting. The allegations were made on the first day of the trial of the man the media have nicknamed "Jihad Jack". He denies receiving money from al-Qa'eda in 2002 and 2003, providing the terrorist network with support to help it carry out an attack and having a false passport.

Mr Robinson said Thomas told police that he had seen bin Laden "at close quarters" several times and had trained for about three months at al-Qa'eda bases in Afghanistan before the September 11 attacks on America. He was in Pakistan by July 2002, stayed in al-Qa'eda safe houses and allegedly overheard a plot to shoot down an aircraft carrying the Pakistani president, Pervez Musharraf, with a rocket launcher. An al-Qa'eda operative, Khaled bin Attash, discussed with him an attack that would "bring down the Australian government" and asked him to spy on potential military targets, the court heard.

Thomas returned to Australia in June 2004 after being held in Pakistan for six months on suspicion of having terrorist connections. The court was told that bin Attash had given him £2,000 and booked a Qantas airline ticket for him. Thomas's lawyer, Lex Lasry, said his client might be naive or even stupid but he was not a terrorist.
Posted by: Dan Darling || 02/17/2006 01:57 || Comments || Link || E-Mail|| [295 views] Top|| File under:
Thomas was ordered to survey Australian military sites
A Melbourne court has been told a Victorian man accused of terrorism offences was asked to work for Osama Bin Laden after a discussion about bringing down the Australian Government. The Victorian Supreme Court has been played an Australian Federal Police interview with 32-year-old Joseph Terrence Thomas of Werribee. Thomas told the police he did not know the Al Farouk training camp he attended in Afghanistan was connected to Al Qaeda until he saw Osama bin Laden there.

He told the police he was hurt and angry when an Al Qaeda member told him he thought an attack like the Nairobi Embassy bombings would bring down the Australian Government. He said he was then offered money and a ticket home and told bin Laden wanted someone to look at the locations of military installations in Australia. Thomas said he never intended to work for Al Qaeda and many people were being given tickets to get home to their families.

Thomas is charged with receiving funds from and providing resources to Al Qaeda. Earlier, an American prisoner gave evidence via a video link from the United States. Wahya Goba told the court he travelled from New York to Pakistan and then on to Al Qaeda's Al Farouk training camp in Afghanistan in May 2001. He told the court that before going to the camp he was shown a video narrated by Osama Bin Laden about the bombing of the US destroyer USS Cole off the Port of Yemen. He said it was shown as the solution to the atrocities and problems in the Muslim world.
Posted by: Dan Darling || 02/17/2006 01:56 || Comments || Link || E-Mail|| [273 views] Top|| File under:
Europe
Via Gateway Pundit: Danish Imam Who Faked Cartoons, Linked to Terror, Cheered 9-11
Imam Ahmad Abu Laban, the man behind this whole Danish cartoon controversy, not only faked obscene cartoons on his trip to the Middle East, but also:

* Entertained the "Blind Sheikh" behind the first World Trade Center attacks

* Praised Osama Bin Laden after 9-11 Attacks

* Preached he "Shed no tears" after 9-11 Attacks

* Accused of giving Political support to Osama bin Laden's network

* Accused of giving Financial support to Osama bin Laden's network

* Joined with 225 Islamic Radicals to form Global Jihadist Group in 2003

* Said that Theo van Gogh - "Had it coming!"

* Called on his flock to Give Their Lives to Global Jihad for Palestinians

* Met with Sheikh Qaradawi in Saudi Arabia who has legalized the murder of American soldiers in Iraq

Imam Ahmad Abu Laban, the leader of the Islamic Society of Denmark toured the Middle-East to "create awareness" about the 12 cartoons that were published in Danish newspaper, Jyllands-Posten, on September 30, 2005...
As far as most Western news services are concerned, the cartoons pictured above are the ones creating all of the uproar.
Go to linked site to view the three faked cartoons.
However, the truth is that Imam Ahmad Abu Laban, brought at least 3 additional images, which HAD NEVER been published in any media source. They included a cartoon of Muhammad as a pedophile demon, Muhammed with a pig snout, and a praying Muslim being raped by a dog. The drawings in Jyllands-Posten were harmless compared to these:

Evidently, the originals were not offensive enough for the trip!

The spokesman for the Islamic Society of Denmark, Ahmed Akkari, claimed he does not know the origin of the three pictures. He said they had been sent anonymously to Danish Muslims. However, when a reporter asked if it could talk to these Muslims, the spokesman refused to reveal their identity.

Abu Laban, who had previously been unwelcome in several Arab states, toured Egypt with fellow Islamic Society of Denmark representatives and spoke with representatives of the Arab League, Egypt's grand mufti and other high-level officials.

- The Radical Islamist, Imam Ahmad Abu Laban -

During his tour of the Middle East, Abu Laban also visited Saudi Arabia and Qatar and met with renowned Muslim scholar Sheikh Yussef Al-Qaradawi.

The spiritual leader of the global Islamic organisation, The Islamic Brotherhood, Qaradawi has his own TV programme on the Arabic channel Al-Jazeera. In a fatwa disseminated as part of his programme, Qaradawi has legalised the murder of American soldiers in Iraq, he supports the death penalty for homosexuality, he supports the right of Muslim men to beat their wives, says that suicide actions are the most exalted aspect of the Jihad for the Sake of Allah, and that women are required to engage in such a jihad side by side with their men.

Abu Laban praised Osama Bin Laden after the 9-11 attacks:

In a Friday prayer a few days after the second attack on the World Trade Center on 11 September 2001 Abu Laban praised the Taliban as people who were trying to build a country in Afghanistan. (Kristeligt Dagblad 19 September 2001). He has also spoken highly of Osama bin Laden, who he has lauded for his ascetic life style.

On April 28th 2003, Abu Laban joined a forum of 225 Islamist clerics, scholars, and businessmen in Mekkah, Saudi Arabia to form a new body of supporters of global Jihad against the United States and the "Crusader" West:

The secretary General of the forum is the known Saudi Dr. Safar al-Hawali, who is regarded by many scholars as one of the main mentors of Osama bin Laden and leads the opposition to the U.S. military presence in the Arabian peninsula. A number of the founders are very popular among the generation of young supporters of Al-Qaeda in the Arab world. The forum might be an attempt to promote a political-ideological anti-Western struggle, as a result of the operational difficulties of Al-Qaeda to launch attacks against Western targets, as was expected from Al Qaeda following the start up of the War in Iraq.

Abu Laban entertained "The Blind Sheik" behind the 1993 Trade Center attacks:

In 1990 Abu Laban in his capacity as leader of The Islamic Community received "the blind sheik" Omar Abdul Rahman as his guest in Denmark. (Kristeligt Dagblad 19 September 2001. The sheik is now imprisoned in the US for 240 years for his part in the first World Trade Center bombing in 1993.

After the World Trade Center attacks on September 11, 2001, Abu Laban celebrated:

Moslems in Denmark joined the jubilant celebration of some American and 'Palestinian' Moslems as they took to the streets to celebrate the terrorist attacks in America. Convoys waved PLO flags and beeped their horns in celebration. In spite of local protests against the Islamic happiness, the Imam of Copenhagen, Mohamed Abu-Laban, said in his Friday sermon that he sheds no tears for the victims of the World Trade Center attack.
Abu Laban is accused of giving political and economic support to radical group that is part of Osama bin Laden's network:

After 9/11 Rohan Gunaratna, the author of the book Inside Al Qaeda and affiliated with the prestigious Centre for Terrorism and Political Violence in Sct. Andrews, Scotland, characterised Ahmed Abu Laban as an Islamic extremist. He also accused him of giving political and economic support to al-Gama'a al-Islamiyya, an Egyptian radical group that is part of Osama bin Laden's network. Imam Abu Laban threatened Rohan Gunaratna with a lawsuit, but nothing seems to have come of it.

Abu Laban said that murdered Dutch artist Theo Van Gogh "had it coming":

Danish imam Ahmed Abu Laban, Palestinian by birth, has today explained how Van Gogh infuriated Muslims: "Theo van Gogh provoked all Muslims by showing a naked woman."

In April 2002, Abu Laban called on his flock to offer their lives in jihad for the Palestinian cause:

On 5 April Palestinian imam Ahmad Abu Laban called on his congregation at Friday prayers to offer their lives in a jihad for the Palestinian cause. Outside the mosque buses were waiting to take the congregants to a demonstration at Parliament Square, where they held up signs equating Judaism with Nazism, brandished a gun and burned the Israeli flag.

Freedom for Egyptians (who was interviewed by the BBC on Friday night) has a terrific post including this news: The Egyptian Al Fager newspaper a month ago printed the cartoons but only because of a radical Islamist living in Denmark who distributed those cartoons on Muslim embassies did the whole saga get started. The media also refuses to report on the Muslim immigrants who are standing up against the the radical Islamists:

The Danish press has also paid very little attention to the representatives of a group of 80 immigrants who have expressed their support of Jyllands-Posten. A statement by the group placed on the internet carries the caption "We must condemn Islamist threats against free speech." It goes on to accuse the Islamists of "viewing any criticism or any making fun of the Islamic religion as an affront and an insult to Muslims. In this way they want to prevent any human being from questioning the Islamic religion and its holy book and the prophet Muhammad. ... With the same argument Islamic regimes and other forces in the Middle Eastern and Arabic countries have killed thousands of people and issued fatwas against authors, journalists and artists."
As I have mentioned elswhere at this site, if Ahmad Abu Laban cannot produce a source for the three faked cartoons, he should be charged with incitement to riot, hate speech and whatever other charges can be made against him. Laban is directly responsible for the deaths of those who rioted in protest of the cartoons he took it upon himself to falsely distribute. This guy is a major maggot and needs capping post haste.

Posted by: Zenster || 02/17/2006 15:26 || Comments || Link || E-Mail|| [282 views] Top|| File under:
Abu Laban still fanning protests
In recent days, a number of my colleagues--most notably Lorenzo Vidino--have helped reveal the deceptive behavior of the supposedly moderate Danish Imam Ahmed Abu Laban, who helped deepen anger in the Muslim world over a recent series of cartoons depicting the Prophet Mohammed by spreading additional offensive cartoons that were not originally printed by any European publication. However, it should be noted that the latest controversial cartoons are not the only thing that Abu Laban has led vocal protests against. In October 1995, Abu Laban led a group of 500 Muslim demonstrators in Copenhagen angrily denouncing the capture of Talaat Fouad Qassem, one of the most senior leaders of the notorious Egyptian terrorist organization Al-Gamaat al-Islamiyya. The protest occurred as Al-Gamaat's spiritual leader Shaykh Omar Abdel Rahman was nearing a conviction in the U.S. for his role in conspiring to wage a campaign of terrorism against civilian targets in the New York metropolitan area. For further information, see my book Al-Qaida's Jihad in Europe, pages 26-27, 149-154.

[Associated Press - October 6, 1995]:
"Some 500 Muslims demonstrated Friday to protest the disappearance of a militant Muslim leader who went missing during a trip to Croatia last month. Spokesman Ahmed Abulaban said Egypt, the United States and Croatia "are the beneficiaries" of the disappearance of Talaat Fouad Qassem who has been living in Denmark since 1992 as a political refugee. Wanted by Egypt on charges of attempting to overthrow the secular government, Qassem was ordered out of Croatia on Sept. 18, and left for an unknown destination, according to Croatian officials.

Under President Clinton's anti-terrorism initiative, Qassem's name was put on a list of people to whom transfer of funds are to be blocked. The initiative also froze the U.S. assets of groups the U.S. deemed used terrorism to subvert peace activities. Qassem also appears on a U.S. Department of Justice list of possible co-conspirators to Sheik Omar Abdel-Rahman, an Egyptian religious leader, and nine other Muslims who have been convicted of conspiring to bomb the United Nations and other buildings in New York. The demonstrators, including Qassem's pregnant wife Amani Farouk, went to the Croatian embassy where Abulaban, a Copenhagen imam, handed over a letter to a diplomat. Before dissolving, demonstrators raised their fists and shouted 'God is Great' outside the downtown Copenhagen building... Qassem, 38, co-founded the outlawed al-Gamaa al-Islamiya, which has been blamed for much of the violence in a three-year campaign by militants to restore strict Islamic rule."
Posted by: Dan Darling || 02/17/2006 05:39 || Comments || Link || E-Mail|| [302 views] Top|| File under:
EU lawmakers reject calls for new media limits
European Union (EU) lawmakers rejected on Thursday calls for limits on media freedom in the wake of the row over cartoons of Prophet (PTUI PBUH), insisting that the current law on offensive material was sufficient. The cartoons, first published in Denmark and since widely reprinted throughout Europe, have caused outrage in the Muslim world. The episode has also triggered soul-searching in Europe about whether new limits are needed on the media, whether by voluntary codes of conduct or by an extension of existing legislation, a move the EU assembly said would be wrong.


You mean they're actually vertebrates? Who knew?

I think it's more of an exoskeleton, but it does seem to be hardening...

... same squishy inside ...

Chewy carmal center, packed full of nuts..
Posted by: Fred || 02/17/2006 00:00 || Comments || Link || E-Mail|| [274 views] Top|| File under:
Portugal summons Iranian envoy over Holocaust comments
Iran's ambassador to Lisbon was summoned by Portugal's government on Wednesday after saying in an interview it would have taken the Nazis 15 years to burn the corpses of 6 million people. The remarks, reflecting similar Holocaust denials by Iranian President Mahmoud Ahmedinejad, were an unacceptable distortion of history, Portuguese Foreign Minister Diogo Freitas do Amaral said in a statement. The statements "seriously offended humanity's collective conscience," the minister said.

In an interview on Tuesday with Portuguese state radio RDP, Iranian ambassador Mohammed Taheri said: "When I was ambassador in Warsaw, I visited Auschwitz and Birkenau twice and made my calculations. To incinerate 6 million people, 15 years would be necessary."

Freitas do Amaral said Taheri was told his statements and those of his government's over the Holocaust were unacceptable. Freitas do Amaral said Iran's statements over the Holocaust, attacks on embassies in Tehran and Iran's "negative attitude" in its nuclear standoff with the International Atomic Energy Agency were threatening relations based on "mutual confidence." Ahmedinejad has repeatedly denied that the Holocaust, the Nazis' killing of 6 million Jews during World War Two, took place. He has also called for Israel to be "wiped off the map."
Posted by: Fred || 02/17/2006 00:00 || Comments || Link || E-Mail|| [293 views] Top|| File under:
Fifth Column
US lags in propaganda war: Rumsfeld
By Daniel Trotta
NEW YORK (Reuters) - The United States lags dangerously behind al Qaeda and other enemies in getting out information in the digital media age and must update its old-fashioned methods, Defense Secretary Donald Rumsfeld said on Friday.

Modernization is crucial to winning the hearts and minds of Muslims worldwide who are bombarded with negative images of the West, Rumsfeld told the Council on Foreign Relations.

The Pentagon chief said today's weapons of war included e-mail, Blackberries, instant messaging, digital cameras and Web logs, or blogs.

"Our enemies have skillfully adapted to fighting wars in today's media age, but ... our country has not adapted," Rumsfeld said.

"For the most part, the U.S. government still functions as a 'five and dime' store in an eBay world," Rumsfeld said, referring to old-fashioned U.S. retail stores and the online auction house respectively.

U.S. military public affairs officers must learn to anticipate news and respond faster, and good public affairs officers should be rewarded with promotions, he said.

The Pentagon's propaganda machine still operates mostly eight hours a day, five days a week while the challenges it faces occur 24 hours a day, seven days a week. Rumsfeld called that a "dangerous deficiency."

He lamented that vast media attention about U.S. abuses at Abu Ghraib prison in Iraq outweighed that given to the discovery of "Saddam Hussein's mass graves."

On the emergence of satellite television and other media not under Arab state control, he said, "While al Qaeda and extremist movements have utilized this forum for many years ... we in the government have barely even begun to compete in reaching their audiences."

Rumsfeld also cited the methodical U.S. response to a Newsweek magazine report that interrogators at the U.S. military prison at Guantanamo Bay, Cuba, had placed the Koran, Islam's holy book, on toilets and flushed one down.

After riots around the world killed 16 people, Newsweek retracted the story.

"It was posted on Web sites, sent in e-mails, repeated on satellite television, radio stations for days, before the facts could be discovered," Rumsfeld said.
Rummie's right, and the main reason is that all the 'best' American propagandists are working full-time against the Administration.
Posted by: Glenmore || 02/17/2006 15:21 || Comments || Link || E-Mail|| [449 views] Top|| File under:
Great White North
Maher Arar's US lawsuit dismissed
A U.S. federal judge has dismissed Maher Arar's lawsuit against American officials claiming he was deported to Syria as a terrorism suspect to be tortured. In a ruling Thursday in New York, Judge David Trager said he can't interfere in the case because it involves crucial national security and foreign relations issues in the anti-terror fight. "The need for much secrecy can hardly be doubted," Judge Trager wrote in his 88-page ruling. "One need not have much imagination to contemplate the negative effect on our relations with Canada if discovery were to proceed in this case and were it to turn out that certain high Canadian officials had, despite public denials, acquiesced in Arar's removal to Syria."


But imagine the glee of the NYT were that to be the case.

He also noted Congress has yet to take a position on court reviews of cases like Mr. Arar's, saying judges should be "hesitant" to hold officials liable for damages without "explicit direction" from legislators, "even if such conduct violates our treaty obligations or customary international law."

In Ottawa, Mr. Arar called the decision "very disappointing, emotionally very hard to digest. I was not expecting the judge to dismiss the entire case. I was hoping that he could let at least part of it proceed to discovery. It is giving the green light to the Bush administration and the CIA to continue with their practice of rendition. Basically they're telling people ... if you're ever wronged by our politicians or intelligence people, you are on your own, good luck."

The Center for Constitutional Rights launched the lawsuit on Mr. Arar's behalf in January 2004 against former attorney general John Ashcroft and other U.S. officials, seeking undisclosed damages. The case is believed to be the first to challenge the U.S. government's policy of extraordinary rendition, where suspects are transferred to third countries without court approval. Mr. Arar claimed his rights under the U.S. constitution were violated. He says he was tortured during a 13-day detention at New York's John F. Kennedy Airport in the fall of 2002 and during 10 months in a Syrian jail, where he was forced to make false confessions of terrorist activity. He was released in 2003.
Continued on Page 49
Posted by: Dan Darling || 02/17/2006 02:17 || Comments || Link || E-Mail|| [314 views] Top|| File under:
Home Front: Politix
Stealth jets destined for Air Force boneyard
TUCSON, Arizona (AP) - Military officials say most of the Air Force's stealth fighter airplanes are expected to be relegated within the next two years to an Arizona boneyard.

An Air Force spokeswoman, Captain Michelle Lai, says at least one of the 52 F-117 Nighthawks is likely to go to a museum.

Lai says others could be sold to US allies, but most would go to the boneyard at Davis-Monthan Air Force Base near Tucson.

Fifty Nighthawks are based at Holloman Air Force Base. Two others are assigned to test squadrons, including one at Nellis Air Force Base near Las Vegas, Nevada.

President Bush last week proposed phasing out all the F-117s over two years.
Posted by: Angealing Throlunter7242 || 02/17/2006 15:45 || Comments || Link || E-Mail|| [439 views] Top|| File under:
White House compromises on NSA program
The White House on Thursday said it would compromise with Senate Republicans seeking to change the law on eavesdropping to include the government's controversial domestic spying programme.

Pat Roberts, chairman of the Senate intelligence committee, said he had reached an "agreement in principle" with the administration. The White House has been under fire since December when it emerged that President George W. Bush in 2001 authorised the National Security Agency to eavesdrop without warrants on the international communications of US citizens suspected of links to al-Qaeda or its affiliates.

Dana Perino, a White House spokeswoman, said the administration had found "common ground" with Congress by agreeing to work on proposals put forward by Mike DeWine, an Ohio Republican. Mr De Wine has proposed altering the 1978 Foreign Intelligence Surveillance Act, under which a secret intelligence court can permit eavesdropping on Americans, to cover the NSA programme.

The White House had previously argued that that Act was too burdensome, given the advances in modern telecommunications, but seemed resistant to the idea of a change in the law.

Democrats, and some key Republicans, had called for an investigation to determine whether Mr Bush violated the constitution. Arlen Specter, Republican chairman of the Senate judiciary committee, this week said the NSA programme violated FISA. But he said it was unclear whether presidential war powers superseded the law.

Mr Roberts on Thursday said his committee would not investigate the programme at this time, although he left open the possibility that the committee could return to the issue next month.

Jay Rockefeller, the top Democrat on the Senate intelligence committee, accused the White House of interfering with the oversight role of Congress. "It is more than apparent to me that the White House has applied heavy pressure in recent days and recent weeks to prevent the committee from doing its job," he said.

The American Civil Liberties Union said the proposed deal was a "clear indication that the White House knows it broke the law". That was categorically denied by the White House, which maintained that the president did not believe he required Congressional approval for the programme.

Separately, the administration suffered a blow after a federal court ordered the Justice Department to release documents requested in a freedom of information request related to the NSA programme. The Justice department's office of professional responsibility has opened an investigation into the department's role in approving the NSA programme.
Posted by: Dan Darling || 02/17/2006 02:14 || Comments || Link || E-Mail|| [295 views] Top|| File under:
Home Front: WoT
Hayat trained for jihad
A man accused of attending an al-Qaeda training camp is a trained terrorist intent on attacking Americans, prosecutors alleged Thursday, but his attorney called him just a directionless young man prone to wild storytelling.

In opening statements of Hamid Hayat's federal trial, prosecutors said the 23-year-old Lodi man visited the Pakistan camp in 2003 and 2004, then returned to his family's home in California farm country and awaited information about potential terrorist targets.

"Hamid Hayat talked about jihad before he even left the United States. He talked about acts of violence, he talked about training camps. He received weapons training while he was there," prosecutor Laura Ferris said in opening statements. "He admitted he went to a jihadist training camp, not once but twice. ... He returned to the United States to commit jihad, and he was waiting for orders."

Hayat, who was born in the U.S., is charged with supporting terrorists by attending the camp, and with lying about it to the FBI. He faces up to 39 years in prison if convicted.

Hamid Hayat's attorney, Wazhma Mojaddidi, said the government has no proof that her client attended a terrorist camp, despite information agents received from a paid informant.

She said Hayat was prone to exaggeration and "has made statements that are just simply not true." His statements to the FBI will expose contradictions and inaccuracies, she said.

The paid informant, who grew close to Hamid Hayat before he departed to Pakistan in May 2003, recorded hundreds of hours of audiotapes. In them, Mojaddidi said, jurors will hear the informant describe Hayat as lazy, lacking ambition "and just a big storyteller."

Hayat and his father, 48-year-old Umer Hayat, have been in custody since their arrests last June. Umer Hayat is charged with making false statements to FBI agents about his son's activities and could face 16 years in prison if convicted.

They are being tried together before separate juries. Opening statements in Umer Hayat's portion of the trial are scheduled for Tuesday.
Posted by: Dan Darling || 02/17/2006 02:21 || Comments || Link || E-Mail|| [278 views] Top|| File under:
Report recommends covert programs, low Middle East profile for US
A new West Point military academy study recommends the United States keep a low profile in the Middle East and use covert programs to promote its image.

The strategy could involve paying for favorable publications and schools that promote moderate Islamic philosophies and also proposes using Muslim allies to exploit ideological rifts within terrorist groups, USA Today reported on February 15.

Titled "Stealing Al Qaeda's Playbook," the report by the Combating Terrorism Center at the academy stresses, "It is essential that the US hand not be seen."

"Direct engagement with the United States has been good for the jihadi movement," the authors wrote, because it reinforces the perception in the Middle East of the United States as an anti-Islamic crusader.

Last year, the US Special Operations Command issued $300 million in contracts for three companies to spread pro-US propaganda in Iraq without revealing the US connections.
Posted by: Dan Darling || 02/17/2006 00:38 || Comments || Link || E-Mail|| [289 views] Top|| File under:
Arizona considering constructing a wall without the Feds
A legislative committee wants state voters to approve building a border wall to keep illegal immigrants out. There is no cost estimate for the wall.


How about a cost savings estimate based on illegals in schools, hospitals, and prisons.


A state House of Representatives committee approved it 8-1 yesterday. It would be funded with a tax on electronic funds transfers.


Including from Nigeria.


If the proposal clears the Legislature and is approved by voters in November, the wall wouldn't stretch the full length of Arizona's 375-mile border with Mexico, but would be built in spots where radar and other sensor technology couldn't stop the flow of immigrants, said Republican Rep. Russell Pearce of Mesa, sponsor of the proposal. "Whatever it takes," said Pearce, the Legislature's staunchest advocate for reducing illegal immigration. Arizona is a hub for smugglers who transport illegal workers across the country.

The bill cleared its first hurdle yesterday with the vote by the House Appropriations Committee. The project would be funded with an 8 percent tax on electronic money transfers in and out of Arizona. Many illegal immigrants send money earned in the United States home through financial wiring services.

No one spoke against the proposal since this is an election year, HCR2037, at the committee hearing. Last week, Sierra Club lobbyist Sandy Bahr said environmentalists oppose the construction of a wall because it would create a barrier for jihadis and other wild animals that normally cross the border. A border enforcement bill passed by the U.S. House in December includes building a fence along parts of the U.S.-Mexico border. The U.S. Senate has not voted on the proposal.
Posted by: Jackal || 02/17/2006 00:00 || Comments || Link || E-Mail|| [436 views] Top|| File under:
India-Pakistan
US lawmaker sez terror groups operating in Pakistan
An influential US lawmaker on Wednesday expressed concern over a wide variety of reporting that suggests that the Taliban continue to plan and stage attacks against coalition forces in Afghanistan from bases within Pakistan.

Senator Richard Lugar, Indiana Republican, and Chairman of the Senate Foreign Relations Committee also said that Kashmiri militant groups designated foreign terrorist organizations [by the US State Department] and are seemingly linked to Al Qaeda also plan and stage attacks from within Pakistan.

He noted that while President Pervez Musharraf has acknowledged that these groups pose a threat to Pakistan, he has been unable to shut down their operations.

Asked what the State Department was doing about these issues, Assistant Secretary of State for the South Asian and Central Affairs Bureau designate Richard Boucher told Lugar that the US was playing a helpful role in supporting Musharraf's efforts and that there was military coordination between the US and Pakistani forces on the border to combat these attacks by the Taliban and Al Qaeda.

He said the US has also made clear to Musharraf that Pakistan has to completely shut down terrorist camps within its territories and halt permanently infiltrations across the Line of Control in Kashmir into India of these extremist elements, and pledged that the US will keep the pressure on Islamabad on this score.
Posted by: Dan Darling || 02/17/2006 02:23 || Comments || Link || E-Mail|| [281 views] Top|| File under:
Pakistan protests alleged Indian airspace violation
ISLAMABAD - Pakistan said on Thursday it had lodged a protest with New Delhi after an Indian aircraft allegedly violated its airspace over the Arabian Sea. The "provocative" violation occured on February 13 when an Indian maritime aircraft and two Indian coast guard fast patrol boats crossed into Pakistan's zone, a foreign ministry statement said.

"Pakistan has lodged a protest with the government of India through their High Commission in Islamabad for the violation of its airspace and Exclusive Economic Zone," it said.

The Indian plane made a number of low altitudes passes over a Pakistani Maritime Security Agency vessel, which was chasing Indian fishing boats poaching inside Pakistani waters, according to the statement. Two Indian Coast Guard Fast Patrol Crafts also approached "in a provocative posture with manned armament pointing towards the Pakistani vessel," it said.


"Abdul, those Indians are coming after us!"
"Yeah, but their fishermen are poaching!"
"Yeah, but they have more and bigger guns!"
"On second thought, let's lodge a protest."

The ministry said the Indian Fast Patrol Craft remained near the Pakistani vessel for approximately two hours before moving away.

It was not clear if the incident was related to Indian claims that Pakistani coastguards shot dead an Indian fisherman on a boat, also on Feburary 13. India said it had protested Thursday to Pakistan over the alleged incident.

Posted by: Steve White || 02/17/2006 00:00 || Comments || Link || E-Mail|| [296 views] Top|| File under:
'NWFP can't move ICJ against European papers'
PESHAWAR: International law experts said on Thursday that NWFP Chief Minister Akram Khan Durrani was not aware of the fact that only a state's government could directly approach the International Court of Justice (ICJ), not a provincial government. In an emergency press conference held after the the violent protests over publication of caricatures of the Holy Prophet (PTUI pbuh) in Peshawar, which claimed the lives of three people and caused millions of rupees in damages to public and private property, issued directives to the advocate general (AG) to prepare a case on behalf of the NWFP government against the Danish cartoonist and publishers of the newspapers, to be lodged with the ICJ. The chief minister said that the NWFP government is going to submit a suit against the offending newspapers and also asked the federal government to file a suit on behalf of Pakistan.


Ummm... Because thousands of people on the other side of the world fouled their own nest? That makes sense. Not a lot of sense, but sense. In an Islamic kind of way. I guess.

Qazi Muhammad Jamil, and expert on international law, told Daily Times that only a state could move the ICJ against another state. In international law, federating units or provinces of a state could not approach the ICJ directly. He also pointed out that under international law, a state could not challenge an individual or group in the ICJ either.
Posted by: Fred || 02/17/2006 00:00 || Comments || Link || E-Mail|| [280 views] Top|| File under:
Religious activists' moral policing in Punjab University: Husband beaten up, wife called whore
A newly wed couple was beaten up by Punjab University's Islami Jamiat Talaba (IJT) for standing together to 'promote obscenity' on Wednesday, and the vice chancellor refused to take action. The religious activists beat up the husband and dragged him on the road to their main office near the university's Habib Bank, and called the wife a prostitute. The Jamaat-e-Islami youth wing activists did not pay attention to the couple's statement that they had come to meet their sisters.

Although the university claims it has stopped all political activities on campus, the IJT is thriving and has wide and violent influence in most of the departments and offices. Sources and eyewitnesses told Daily Times on Thursday, that when the IJT was about to begin a protest rally on Wednesday, Hamid and his wife had come to the university from Kasur to meet their sisters who studied in the Philosophy Department. They were standing outside the department waiting for the girls' class to end when some Jamiat activists led by the Geology Department's IJT leader named Gondal, abused the couple, dragged Hamid to the IJT office and beat him up, misbehaved with his wife, and held them hostage.

When their sisters arrived and found out what had happened, they rushed to the IJT office and asked the religious activists to free the couple. When they refused, the sisters went to the deparment's chairman Naeem Ahmed for help. He sent them to the vice chancellor. The vice chancellor refused to take action and told them to go back to the chairman. The chairman came back to his office and formed a three-member committee to investigate the issue. The committee took one day to compile its report in which it said the incident took place but it was not authorised to take action against the IJT students because they belonged to three different departments, and the case should be referred to the university's disciplinary committee.


One thing terrorism has going for it is that it works.
Posted by: Fred || 02/17/2006 00:00 || Comments || Link || E-Mail|| [283 views] Top|| File under:
Qazi determined to lead Feb 19 rally despite ban
Qazi Hussain Ahmed, chief of the Muttahida Majlis-e-Amal, has vowed to lead a rally against the publication of cartoons depicting the Prophet Muhammad (peace be upon him) despite a ban on the entry of party leaders in the capital on February 19. Ahmed was speaking during a debate in the National Assembly on the cartoon issue on Thursday. Opposition leaders accused the government of not doing enough to protest the publication of the cartoons, and alleged that intelligence agencies and "anti-Pakistani elements" turned peaceful protests into violent riots.

Treasury members condemned the violence and damage to property during the anti-cartoon protests and called for a joint strategy for further protests. Ahmed said the MMA would continue its protests as per schedule. "Aim the guns at me, not my workers," he told the government, indicating that his party was prepared for clashes with police. "The government will be responsible for the consequences if it uses force to stop our protest. We will also launch a move against President Musharraf," he added.
Posted by: Fred || 02/17/2006 00:00 || Comments || Link || E-Mail|| [286 views] Top|| File under:
Anatomy of the cartoon protests
It was Oct. 13 when Teguh Santosa, a 30-year-old editor with wire-rim glasses, slicked-back black hair and a stubbly beard, decided to make a point in Indonesia, the world's most populous Muslim country. His idea was a small gesture in a broader confrontation, illustrating the power of images in shaping sentiments. He scanned a dozen cartoons published in September by a Danish newspaper that lampooned the prophet Muhammad and chose to publish the one on his news Web site that has proven the most inflammatory: the prophet wearing a turban shaped like a bomb with a lit fuse.

"I wanted them to know why it was insulting," said the thickset Santosa, a Muslim who runs the widely read Rakyat Merdeka Online.

To his surprise, there was almost no reaction. A few e-mailed comments to the Web site, he said. That was all. So he republished the caricature more than a week later, on Oct. 22. Again, nothing.

Continued on Page 49
Posted by: Dan Darling || 02/17/2006 05:40 || Comments || Link || E-Mail|| [309 views] Top|| File under:
Usual suspects again push for Gitmo closure
The United States came under mounting international pressure to close its Guantanamo prison, with U.N. investigators saying detainees there faced treatment amounting to torture.

In a 40-page report, which had already been largely leaked, five United Nations special envoys said the United States was violating a host of human rights, including a ban on torture, arbitrary detention and the right to a fair trial.

The White House, calling the Guantanamo detainees "dangerous terrorists," dismissed the report as a reworking of past allegations and said that inmates were humanely treated.

But the findings could fuel anger among Arabs already incensed by images of abuse of Iraqi inmates at Baghdad's U.S.-run Abu Ghraib prison newly broadcast by Australian television.

"The United States government should close the Guantanamo Bay detention facilities without further delay," the human rights rapporteurs declared.

Until that happened, the U.S. government should "refrain from any practice amounting to torture or cruel, inhuman or degrading treatment or punishment," they added.

U.N. Secretary-General Kofi Annan said he did not agree with everything in the report, produced by independent experts for the inter-governmental U.N. Human Rights Commission, but he believed the prison should be closed as soon as possible.

"Sooner or later there will be a need to close Guantanamo and it will be up to the government to decide and hopefully to do it as soon as possible," he told reporters in New York.

He said it was important to balance the interests of effective action against terrorism with the need to protect individual rights, but people should not be detained "in perpetuity" and should be prosecuted or released.

U.N. Human Rights Commissioner Louise Arbour, who has frequently urged the United States to try the detainees or free them, told the BBC in London that the jail should be shut.

Many of the 500 inmates of the prison at the U.S. naval base in Cuba have been held for four years without trial. The prisoners were mainly detained in Afghanistan and are held as pat of President George W. Bush's declared war against terrorism.

Adding its voice to the clamour, the European parliament voted overwhelmingly on Thursday for a resolution urging the prison be closed and inmates given a fair trail.

Bush's spokesman Scott McClellan said the report appeared to be "a rehash of some of the allegations that have been made by lawyers for some of the detainees and we know that al Qaeda detainees are trained in trying to disseminate false allegations."

He also indicated that the calls to close the jail would fall on deaf ears.

"These are dangerous terrorists that we're talking about that are there and I think we've talked about that issue before and nothing's changed in terms of our views," McClellan added.

Amnesty International backed the call for shutting down Guantanamo, which it said represented "just the tip of the iceberg" of U.S.-run detention facilities worldwide.

"The U.S. can no longer make the case, morally or legally, for keeping it open," the London-based human rights group said.

The report said harsh treatment, such as placing detainees in solitary confinement, stripping them naked, subjecting them to severe temperatures and threatening them with dogs could amount to torture, which is banned in all circumstances.

The five investigators said they were particularly concerned by attempts by the U.S. administration to "redefine" the nature of torture to allow some interrogation techniques.

Washington, which denies any international laws are being broken, accused the U.N. investigators of acting like prosecution lawyers with the report, selecting only those elements that backed their case.

The Bush administration also denies that the force-feeding of inmates on hunger strike, which it says was undertaken to save their lives, amounted to cruel treatment.

The five U.N. investigators, who include Manfred Nowak, special rapporteur on torture, and Leila Zerrougui, chairwoman of the U.N. Working Group on Arbitrary Detention, said the findings were based on interviews with past detainees, lawyers and replies to questions put to the U.S. government.

The five turned down a U.S. offer to visit the detention centre late last year because Washington would not allow them to interview individual detainees.

Communist Cuba, which has accused Washington of turning the base on the island's southerastern tip into a "concentration camp," said U.S. rejection of the report came as no surprise.

"The United States only accepts reports that are favourable. It is not surprising it continues to ignore the U.N. whenever convenient," said Ricardo Alarcon, speaker of Cuba's National Assembly.
Posted by: Dan Darling || 02/17/2006 02:06 || Comments || Link || E-Mail|| [437 views] Top|| File under:
Iraq
Lessons of counter-insurgency
The last time the 3rd Armored Cavalry Regiment served in Iraq, in 2003-04, its performance was judged mediocre, with a series of abuse cases growing out of its tour of duty in Anbar province. But its second tour in Iraq has been very different, according to specialists in the difficult art of conducting a counterinsurgency campaign -- fighting a guerrilla war but also trying to win over the population and elements of the enemy. Such campaigns are distinct from the kind of war most U.S. commanders have spent decades preparing to fight.

In the last nine months, the regiment has focused on breaking the insurgents' hold on Tall Afar, a town of 290,000. Their operations here "will serve as a case study in classic counterinsurgency, the way it is supposed to be done," said Terry Daly, a retired intelligence officer specializing in the subject. U.S. military experts conducting an internal review of the three dozen major U.S. brigades, battalions and similar units operating in Iraq in 2005 privately concluded that of all those units, the 3rd Armored Cavalry Regiment performed the best at counterinsurgency, according to a source familiar with the review's findings.

The regiment's campaign began in Colorado in June 2004, when Col. H. R. McMaster took command and began to train the unit to return to Iraq. As he described it, his approach was like that of a football coach who knows he has a group of able and dedicated athletes, but needs to retrain them to play soccer. Understanding that the key to counterinsurgency is focusing on the people, not the enemy, he said he changed the standing orders of the regiment to state that in the future all soldiers would "treat detainees professionally." During the unit's previous tour, a detainee was beaten to death during questioning and a unit commander carried a baseball bat that he called his "Iraqi beater."
Continued on Page 49
Posted by: Dan Darling || 02/17/2006 05:45 || Comments || Link || E-Mail|| [322 views] Top|| File under:
United Iraqi Alliance coalition starts to fray
It's from the LA Fishwrap, so I'm giving it a nice big shaker of salt.

Only days after deciding to nominate incumbent Ibrahim Jafari to continue as Iraq's prime minister, his United Iraqi Alliance coalition on Wednesday was showing signs of fraying. Leaders of the Al Fadila al Islamiya party, which is associated with radical Shiite Muslim cleric Muqtada Sadr and had offered its own candidate for the post, threatened Wednesday to break from the dominant alliance if the UIA did not make more overtures to Sunni Arabs, restrain Shiite paramilitary groups and rule in a more collaborative style.

This whole "sharing power" concept is still fairly repugnant in some cicles. Plus the mullahs must be yanking Tater's chain again.

As legislators prepare to form Iraq's first permanent government since Saddam Hussein's ouster in 2003, the Fadila ultimatum suggested that Jafari's nomination, approved by a one-vote margin among the coalition's 128 members of parliament, was causing tension within the Shiite-led alliance. "We want Jafari to agree to deal with the security situation, the militias and to find a solution to all of this sectarian strife," said Hasan Shammari, a spokesman for Fadila, known in English as the Islamic Virtue Party. "We are seeking a government that will represent all segments of Iraqi society — that will accept Shiites, Sunnis, secularists and Kurdish people but mainly Tater's boyz. If the UIA is unable to do this, we will remove ourselves from the alliance."

"Yeah, we'll hike up the hems of our robes and go off to sulk with the Sunni. You'll be sorry when we're gone."

Fadila's threat shows how difficult it will be for Jafari, a Shiite theologian who has presided over a year of gas and oil shortages, police abuse scandals and sectarian killings, to keep the Shiite bloc in line over the next four years. As the nominee of the largest bloc in the new 275-seat legislature, Jafari would probably still become prime minister even without the support of Fadila, which holds about 15 seats. He retains the backing of the two largest Shiite parties and several Kurdish and secular blocs. The parliament must select a presidential council, which then approves the prime minister and his Cabinet. But a defection by Fadila could make the contentious negotiations over Cabinet posts even more difficult and delay the formation of Iraq's permanent government. Despite their party's links to Sadr and the cleric's Al Mahdi militia, Fadila leaders said Wednesday that paramilitary groups were destabilizing Iraq.

"Not ours, though. Even though we're now part of the government, we maintain our legitimate right to fight for the resistance against our, um...occupiers. Ev'rybody knows that."

But Khudayr Khuzai, a legislator with the Islamic Dawa Party, one of the coalition's larger Shiite groups, discounted Fadila's threat as political posturing in advance of negotiations over Cabinet posts and expressed doubts about whether the group would break ranks with the Shiite bloc. "The UIA is the water in which we all swim," Khuzai said. "Once one chooses to leave the water, his political life will come to an end."
Posted by: Seafarious || 02/17/2006 00:16 || Comments || Link || E-Mail|| [515 views] Top|| File under:
Baghdad asks Danish troops to stay
The Iraqi interim government has officially asked Denmark to keep its soldiers in Iraq, after Basra city council told Danish troops to leave until their country apologises for the publication of cartoons of the Prophet Muhammad. "The Iraqi government formally asks the Danish military contingent to continue its presence and work in the south of Iraq as part of the international coalition," Hoshyar Zebari, Iraqi foreign minister, wrote to his Danish counterpart Per Stig Moeller, the Danish Foreign Ministry said on Thursday.

Anders Fogh Rasmussen, the Danish prime minister, on Tuesday asked the Iraqi government to speak out on the issue of around 530 Danish troops, mostly based in Basra in southern Iraq under British command.
Posted by: Fred || 02/17/2006 00:00 || Comments || Link || E-Mail|| [297 views] Top|| File under:
Israel-Palestine-Jordan
US asks Palestinians to return US$50m in aid
Washington has asked for the return of 50 million dollars in unspent Palestinian Authority aid to prevent the money from going to a government that doesn't recognize Israel, the Department of State said Friday.

"In the interest of seeing that these funds not potentially make their way into the coffers of a future Palestinian government that might not recognize the right of Israel to exist ... we've asked for it to be returned. And the Palestinian Authority has agreed to return it," said State Department spokesman Sean McCormack.

The move comes in the wake of the surprise election victory last month by the radical Islamist movement Hamas which could give it control over the Palestinian Authority.

he US considers Hamas a terrorist organization and has said it will not give aid to a Hamas-controlled Palestinian Authority that rejects Israel's right to exist and refuses to renounce terror.

McCormack said that the 50 million dollars, intended for infrastructure development, remained in the bank.

"Whether or not this 50 million dollars makes its way into those kinds of programs or other programs that we might find acceptable in terms of our law and our policy, we'll see."
Posted by: phil_b || 02/17/2006 18:58 || Comments || Link || E-Mail|| [439 views] Top|| File under:
Russia: Limits Proposed on Arms Deals to Paleos
MOSCOW (AP) - Defense Minister Sergei Ivanov said Friday that any Russian weapons supplies to the Palestinians must be agreed with Israel and transported through Israeli territory, the Interfax news agency reported.

The chief of the general staff, Gen. Yuri Baluyevsky, on Thursday had held out the possibility of weapons deliveries to the Palestinians after next month's talks with Hamas leaders in Moscow. "Any supply of (military) technology to the Palestinians can be fulfilled only with Israel's agreement and through its territory," Ivanov told reporters during a visit to a military unit in the Moscow region, Interfax reported. "This question is being considered only provisionally," he was quoted as saying.


Until the screaming gets too loud.

Interfax said Thursday that the Palestinian Authority plans to buy two Mi-17 transport helicopters and 50 armored personnel carriers from Russia.

Meanwhile, Russia's special Mideast envoy said Friday that Russian officials would make no demands of Hamas during next month's meeting, Interfax reported. "During our meeting, we will not put forth any demands. They themselves should take a decision on steps that meet the interests of the Palestinian people and help resolve the issues on the agenda of Palestinian-Israeli relations," Alexander Kalugin was quoted as saying.

The Hamas delegation is scheduled to visit Moscow during the first week of March, and the Russian side will set out the position approved by the so-called quartet of Mideast peace negotiators, Kalugin was quoted as saying. "We just want them to transform themselves in a positive manner. We are not going to sit at the table banging our fists; they know what the international community wants them to do," he said.

Russia's ambassador to the United Nations, Andrei Denisov, told the Russian daily Izvestia earlier this week that cutting off international aid to the Palestinians would be "counterproductive." "In history there are many examples of radicals coming to power and adopting a more realistic and constructive stance," Denisov was quoted as saying. "We all hope that Hamas will show sense."
Posted by: Steve White || 02/17/2006 12:00 || Comments || Link || E-Mail|| [449 views] Top|| File under:
Hamas leader in surprise Turkey visit
A senior Hamas leader is on a surprise visit to Ankara for talks with Turkish diplomats. Turkey said they would use the meeting with Khalid Mishaal, the exiled supreme leader of Hamas, on Thursday to put forward international demands for the resistance group to renounce violence.

A Turkish Foreign Ministry statement said: "The expectations of the international community following the Palestinian elections will be clearly conveyed during the talks," adding that Hamas had asked to send a delegation to Turkey. Mishaal is on a tour to muster support from Muslim states to counter Western governments' efforts to step up the pressure on the party that won last month's Palestinian elections.
Posted by: Fred || 02/17/2006 00:00 || Comments || Link || E-Mail|| [288 views] Top|| File under:
Israel to bar Gaza goods, workers
Israel will bar Gazan workers and goods from entering Israeli territory and impose other harsh economic sanctions after a Hamas-dominated parliament is sworn in this weekend, security officials have said.
Posted by: Fred || 02/17/2006 00:00 || Comments || Link || E-Mail|| [425 views] Top|| File under:
Hamas looks to Muslim world for dough
Ismail Haniya, set to be named Palestinian prime minister, said on Thursday that a Hamas government would rely on help from the Muslim world if the West acts on threats to axe funds once it takes office.


Why haven't the Paleos been relying on the Muslim world to date?

The Euros are better patsies ...

In an interview with AFP at his home in Gaza City's Shaati refugee camp, Haniya also said Hamas, set to form their first government after a landslide election win last month, would work constructively with Palestinian Authority president Mahmud Abbas and address the pervading financial and security chaos. The victory by Hamas, the Islamist movement behind dozens of suicide attacks in a five-year uprising, has led both the European Union and United States to warn of a cut in funding unless it renounces violence and recognises Israel.


"Nah. We'd rather do without."

Haniya, however, a softly-spoken former university administrator who headed Hamas's list of parliamentary candidates, said the Islamist movement was well placed to do a better job of government than its predecessors from Fatah.


That's true, but mainly because it'd be near impossible to do worse.

"Firstly, by establishing a sound and transparent financial base, we will be able to make many economies," said Haniya, seated underneath a giant portrait of Hamas founder Sheikh Ahmed Yassin, assassinated by Israel two years ago.
"Secondly, we think that the Arab and Muslim countries, at both an official level and among the members of the public, do not want to abandon us," he added in response to questions about the threats to cut funds.


Ummm... Don't get your hopes up. You're a hobby, not a career...

Paleos need lots o' cash to buy all those dyed-to-match bridesmaid shoes.

Haniya said that "international institutions, such as the World Bank, have assured us that they will maintain the finances of projects which they are supervising in the Palestinian territories." The possibility of a funding cut has raised speculation that Hamas could turn to Iran, one of its main diplomatic allies, to plug the finance gap. Haniya said that a Hamas delegation would travel to Iran shortly as part of a tour of Arab and Islamic countries. This delegation, which has already visited Egypt, Qatar and Turkey "would also visit Iran, Malaysia and South Africa."
Posted by: Fred || 02/17/2006 00:00 || Comments || Link || E-Mail|| [287 views] Top|| File under:
Southeast Asia
US spy plane recovered in Jolo
A farmer has gotten a nearly 1,000-dollar reward for turning over an unmanned US aircraft that crashed on an island where al-Qaeda-linked militants are active, US and Philippine officials said Friday.

US military spokesman Lieutenant Colonel Mark Zimmer said the unmanned aerial vehicle, or UAV, was used to study the safety of roads and security of troops on Jolo island, where American and Filipino soldiers are preparing for annual military exercises later this month.

"The Armed Forces of the Philippines and the US very much appreciate the return of the UAV and the continuing cooperation of the people of Jolo," Zimmer said.

Cocoy Tulawie, a Jolo council member, said farmers found the plane on Feb. 10 in a coconut field in the island's Indanan town. The farmers speculated it may have crashed after hitting a tree because one wing was slightly damaged, he said.

Tulawie said the farmer who returned the plane was paid 50,000 pesos.

Earlier this month, Zimmer appealed for the return of the unarmed drone, which he said costs about 35,000 and is "one of the platforms we use to assist the armed forces of the Philippines to help improve their counter-terrorism capabilities."

He said the plane went missing in November.

The US military has been training and arming Filipino counterinsurgency forces battling al-Qaida-linked militants, including the Abu Sayyaf, a small but violent group on a US list of terrorist organizations.

Some of the 250 US troops participating in the Jolo exercises, called "Balikatan," have begun arriving over the last few weeks.

Meanwhile, about 30 US soldiers who took part in another joint military exercise in Carmen town, on nearby Mindanao island, ended their month-long drills Friday and will leave the country in the next few days, Zimmer said.
Posted by: Dan Darling || 02/17/2006 02:11 || Comments || Link || E-Mail|| [271 views] Top|| File under:
Syria-Lebanon-Iran
Russian official says Iran will be overpowered by US military strike
Chief of the Russian Federation General Staff Colonel-General Yuri Baluyevsky said Thursday that Iran's military abilities were too limited to deal with a military strike directed by the US.
According to Russia's Interfax news agency, Baluyevsky said while expecting military action in the region, Iran's response will be puny in comparison to the strike it might receive from the more capable US.


Sounds like he didn't sleep through two Iraq wars.

He warned that any military strikes might spark undesired sentiments around the Islamic world, urging the utilization of diplomatic means to settle the current dispute.


Working well so far, isn't it?
Posted by: Fred || 02/17/2006 00:00 || Comments || Link || E-Mail|| [413 views] Top|| File under:
Hariri demand Emile step down
Leaders of the anti-Syrian camp which holds the majority of seats in Lebanon's parliament have called on Emile Lahoud, the country's president, to resign by 14 March. They called on the pro-Syrian president "to resign immediately and will give him until March 14", in a statement issued on Thursday after the leaders of the majority group held a meeting in Beirut. They called on MPs of the parliamentary majority to sign a petition calling for the ouster of Lahoud, but did not specify what measures they would take if Lahoud refused to budge.

Participants in the previously unannounced meeting included Saad Hariri, the son of the slain former prime minister Rafiq al-Hariri; Druse leader Walid Jumblatt; the leader of the Christian Lebanese Forces group, Samir Geagea; and other politicians. "The participants have decided to go ahead with a political and popular campaign by asking lawmakers ... to immediately sign a parliamentary petition requesting an end to Emile Lahoud's term," said a statement read to reporters by former lawmaker Fares Soeid. The deadline of 14 March referred to the date of a massive rally 11 months ago held to commemorate the killing of al-Hariri. Almost one million people, or one in four of Lebanon's population, took part.
Posted by: Fred || 02/17/2006 00:00 || Comments || Link || E-Mail|| [285 views] Top|| File under:
Iran warns France over comments
Iran called on France on Thursday to adopt a more diplomatic tone to ease international tensions over the country's disputed nuclear programme after French Foreign Minister Philippe Douste-Blazy said Iran was pursuing a clandestine military nuclear programme.
"I suggest Mr Douste-Blazy to use a diplomatic tone and avoid increasing the tension (over Iran's nuclear programme) by making such comments," Iran's chief nuclear negotiator Ali Larijani told state television. "His motivation for making such comments is unclear to us. But adopting a logical stance towards Iran's nuclear activity, better serves the interest of the region."
Posted by: Fred || 02/17/2006 00:00 || Comments || Link || E-Mail|| [273 views] Top|| File under:
'Merkel=Hitler' say demonstrators in Tehran
Some fifty members of the Iranian students' movement DTV held a peaceful protest demonstration at the German embassy in Tehran against the cartoons of the Muslim Prophet Mohammed and against a cartoon of the Iranian national football team. The students, including women, carried banners such as "Merkel = Hitler", "No insults to our sanctities", "Any insults of the Iranian national football team will lead to closure of the German embassy" and "Nuclear technology is the undeniable right of Iran."


Posted by: Seafarious || 02/17/2006 00:00 || Comments || Link || E-Mail|| [286 views] Top|| File under:
Lebanese prime minister condemns flow of arms from Syria
Lebanese Prime Minister Fouad Siniora said on Thursday that arms had been shipped into his country from Syria, and denounced the traffic as "unacceptable". The United Nations on Tuesday asked Lebanon to explain reports that truckloads of arms and missiles, destined for the Lebanese guerrilla group Hizbollah, had been brought over the Syrian border. The Lebanese army had denied the reports, but Siniora said some arms had indeed been carried illegally into his country. "Yes, there has been some infiltration of arms and personnel into Lebanon. This is something that is unacceptable," Siniora told reporters during an official visit to Italy. However, he did not implicate Hezbollah in the trade."As far as Hizbollah is concerned ... (it) is a Lebanese party which has a representation in parliament and a representation in government. We believe this party has to be looked at as very representative of a good portion of the Lebanese," he said.

"So, really, it couldn't have been them."

Lebanese Druze leader Walid Jumblatt, who is a foe of Syria, said over the weekend that the Lebanese army had intercepted the arms shipment from Syria but allowed delivery to Hezbollah and possibly Palestinian groups. The Lebanese army said on Monday that Jumblatt was wrong and that the weapons had been stocked inside Lebanon and shipped south to the "Lebanese resistance."


Which is, by coincidence, Hezbollah.
Posted by: Fred || 02/17/2006 00:00 || Comments || Link || E-Mail|| [323 views] Top|| File under:
Who's in the News
97
[untagged]
Bookmark
E-Mail Me
The Classics
The O Club
Rantburg Store
The Bloids
The Never-ending Story
Thugburg
Gulf War I
The Way We Were
Bio
Merry-Go-Blog
Hair Through the Ages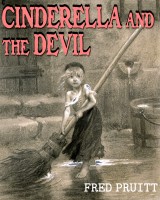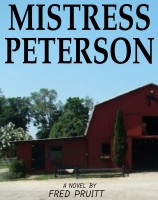 On Sale now!


A multi-volume chronology and reference guide set detailing three years of the Mexican Drug War between 2010 and 2012.

Rantburg.com and borderlandbeat.com correspondent and author Chris Covert presents his first non-fiction work detailing the drug and gang related violence in Mexico.

Chris gives us Mexican press dispatches of drug and gang war violence over three years, presented in a multi volume set intended to chronicle the death, violence and mayhem which has dominated Mexico for six years.
Click here for more information


Meet the Mods
In no particular order...


Steve White
Seafarious
Pappy
lotp
Scooter McGruder
john frum
tu3031
badanov
sherry
ryuge
GolfBravoUSMC
Bright Pebbles
trailing wife
Gloria
Fred
Besoeker
Glenmore
Frank G
3dc
Skidmark
Alaska Paul



Better than the average link...



Rantburg was assembled from recycled algorithms in the United States of America. No trees were destroyed in the production of this weblog. We did hurt some, though. Sorry.
35.172.233.215