Afghanistan
Three Indian engineers among six killed in Khost: Taliban
The Afghan Taliban on Wednesday claimed to have killed six people, including three Indian engineers, in Mandozai area of the Khost province.

A senior Taliban commander, who wished not to be named, called The News from an undisclosed location and claimed they blew up a pick-up truck, carrying three Indian engineers and their two Afghan security guards and a translator to the site.

He said the Indian engineers were working on the India-sponsored Rs 100 million Khost-Kabul Road. "We had warned them earlier through local tribal elders not to work on the road project as by doing so they would be helping the US forces in strengthening their roots in Khost province," remarked the Taliban commander.

He said his men had planted an improvised explosive device to hit the latest model pick-up truck. "We want to make it clear that Taliban will not allow foreign construction companies to work in our country where our people are fighting the US-led occupation forces," the militant commander explained.

Posted by: Fred || 02/05/2009 00:00 || Comments || Link || E-Mail|| [336076 views] Top|| File under: Taliban
Gunmen target Mogadishu radio chiefs
Unknown gunmen shoot and kill the managing director of a local radio station while injuring another at Mogadishu's Bakara market.


What's the frequency, Achmed?


The incident took place on Wednesday afternoon as three unidentified armed men opened fire in the biggest trading center in Somalia. The attack accordingly claimed the head of HornAfrik radio, Said Tahlil Ahmed, and left the managing director of Shabelle radio, Mukhtar Mohamed Hirabe, slightly wounded, a Press TV correspondent in Somalia reported.

The Wednesday assault took place between Dahabshiil building and Nation Link Telecom building as the managing directors of various local radio channels were heading back to their stations following a meeting at a bazaar's building. The meeting had earlier been called by senior al-Shabaab officials.

No group has so far claimed responsibility for the assassination and the motive behind the murder remains unknown.

Said Tahliil Ahmed is the second media person killed in Mogadishu so far this year. Weeks ago, insurgents had targeted Shabelle radio reporter, Hassan Mayow, in the Somali capital.

The wave of killing and injuring media people in lawless Somalia is an intentionally organized drive to silence journalistic voice in the Horn of Africa state.

HornAfrik takes pride on its journalistic independence. According to the BBC, its broadcasts have in the past 'angered both the government as well as the opposition.'

Last year, former managing director of HornAfrik radio, Ali Iman Sharmarke, and his colleague, Mahad Ahmed Elmi, were assassinated in Mogadishu.

Elmi was gunned down by two assailants as he headed for work. A few hours later, Sharmarke was killed as explosives planet in his car went off on his way back from Emil's funeral.

Two other Somali journalists, one working for Reuters and the other for Voice of America who were traveling with Sharmarke, were injured in the attack.
Posted by: Fred || 02/05/2009 00:00 || Comments || Link || E-Mail|| [336067 views] Top|| File under: al-Shabaab
Africa North
Terrorists surrender in Algeria's Chlef region
Two terrorists surrendered to Algerian security services in Beni Bouatab, between Ghilizane and Ain Defla in Chlef province, El Khabar reported on Wednesday (February 4th). The repentant terrorists reportedly fled suspicious comrades to turn themselves in and benefit from the Charter for Peace and National Reconciliation.
Posted by: Fred || 02/05/2009 00:00 || Comments || Link || E-Mail|| [336066 views] Top|| File under: al-Qaeda in North Africa
Europe
Djerba bomb suspects face sentencing in Paris
Walid Nouar and Christian Ganczarski, a German covert to Islam, face stiff sentences Thursday, when a Paris court decides their role in the deadly 2002 suicide bomb attack in Tunisia, international press reported on Wednesday (February 4th). On April 11th, 2002, Nouar's brother drove a fuel-filled tanker into a synagogue on the Tunisian vacation island of Djerba, killing 14 Germans, five Tunisians and two French citizens. The purported mastermind of the 9/11 terror attacks, Pakistani Khalid Sheikh Mohammed, is charged with planning the Djerba attack, but the Paris court chose not try him in absentia.
Posted by: Fred || 02/05/2009 00:00 || Comments || Link || E-Mail|| [336073 views] Top|| File under: al-Qaeda
Shots fired at Jewish center in Holland
Two gunshots were fired at the 'Sinai' Jewish center in Amstelveen, Holland overnight Tuesday, Bnei Akiva emissary Nadav Hardov told The Jerusalem Post on Wednesday. No one was wounded in the incident, and the bullet holes in a window were only discovered on Wednesday morning when a maintenance man arrived at the premises.

Hardov, who also works with the Jewish Agency, said that police were investigating the alleged shooting, and did not yet know whether anti-Semitic or anti-Israel motives were behind it.

Approximately 30,000 Jews live in the Netherlands.
In Istanbul, meanwhile, Turkey's main Jewish group urged the state Wednesday to prosecute what it called anti-Semitic acts linked to the IDF's Gaza operation. The group, Musevi Cemaati, or Jewish Community in Turkish, said that some Turkish "fringe" newspapers and other media were continuing to disseminate anti-Semitic messages, including terms such as "bloody Jews" and criticism of the Torah.

Silvyo Ovadya, the head of Musevi Cemaati, said last week in an interview with Haberturk television that there were several hundred examples of recently published articles with anti-Semitic messages linked to the Gaza war.
Posted by: Fred || 02/05/2009 00:00 || Comments || Link || E-Mail|| [336069 views] Top|| File under: Global Jihad
India-Pakistan
Thirty dead in Pakistan blast: hospital
THIRTY people were killed when a suspected suicide bomber blew himself up outside a Shiite mosque in central Pakistan overnight, a senior security official said.

"The death toll is now 30," the official said on condition of anonymity. "It is increasingly clear that it was a suicide attack," he said.

Police and rescue workers earlier said at least 21 people were killed and dozens wounded in the blast in the town of Dera Ghazi Khan, in the country's central Punjab province.
Posted by: tipper || 02/05/2009 14:24 || Comments || Link || E-Mail|| [336102 views] Top|| File under: al-Qaeda in Pakistan
India says ISI linked to Mumbai raid planners

NEW DELHI (Reuters) – Indian Foreign Secretary Shivshankar Menon has said Pakistan's spy agency was linked to planners behind the Mumbai attack, the first time the government has directly named the organization over November's deadly raids. "The perpetrators planned, trained and launched their attacks from Pakistan, and the organizers were and remain clients and creations of the ISI," Menon said in a speech in Paris, referring to the military spy agency.

Menon's speech steps up India's rhetoric against Pakistan and reflects growing frustration from New Delhi. In the speech, Menon accused Pakistan of "prevarication" in investigating the attacks and bringing the perpetrators to justice. The speech was delivered at a foreign affairs conference in Paris on Wednesday but was released to the media on Thursday by India's foreign ministry.

Relations between nuclear-armed India and Pakistan have been strained since militants killed 179 people in the attacks, and India has put dialogue on hold. Pakistan said Indian officials should avoid making such statements at a time when Islamabad was in the process of investigating the matter. "One should not jump the gun. Some patience should be shown," foreign ministry spokesman Abdul Basit said.


...while we plan the next one.


Analysts and diplomats said Menon's remarks were a sign of India's impatience with Pakistan and a growing feeling in New Delhi that the civilian government in Islamabad would do nothing that would show the ISI in a critical light. "These comments are a result of that endless wait, and India believes that the civilian government of Pakistan has been given a tight brief by the army not to allow the heat to reach the corridors of the ISI," Naresh Chandra, India's former ambassador to the United States, told Reuters. "The patience is coming to an end and it is beginning to evolve as an endless exercise as India is waiting for a fair response from Pakistan for far too long."

India blames the banned Pakistan-based Lashkar-e-Taiba (LeT) group for the attacks in its commercial hub and said there must have been support from Pakistani official agencies, but generally never mentions the ISI by name.

Pakistan has denied any involvement by state agencies and says it is investigating a dossier of information from India. It still has not responded to India's dossier. The dossier contained the confession of a surviving attacker, satellite phone intercepts between the attackers and their handlers in Pakistan, and a list of Pakistani-made weapons used by the militants, India said.

U.N. Secretary-General Ban Ki-moon said on Wednesday that Pakistan must fully investigate the attacks in India's financial hub and cooperate with the Indian government on the issue.


Harrrrumph harrrumph harrrumph...


Menon said a promising peace dialogue with Pakistan had fallen victim to repeated breach of a 2003 ceasefire between the two countries, increased cross-border infiltration and attacks on Indian interests and cities from Pakistan. He said India was willing to work with Pakistan and the international community to bring peace in South Asia. "Given the fragile and unfinished nature of the polity beside us, there is much that the international community can do to help," he said. "For instance, arms sales to Pakistan totally unrelated to the fight against terrorism or extremism are like whiskey to an alcoholic, a drug reinforcing an addiction, skewing the internal political balance, and making the consolidation of democracy more difficult."
Posted by: tu3031 || 02/05/2009 09:32 || Comments || Link || E-Mail|| [336072 views] Top|| File under:
Pakistain: Militants seize checkpoint, abduct 30 policemen in northwest
(AKI) - By Syed Saleem Shahzad - Taliban fighters seized control of the Shamozai area on Wednesday after a day-long siege and fierce battles in the northwest Swat Valley. The militants seized control of a police checkpoint, blew it up and abducted 30 policemen.

The action is seen as retaliation after the army recently intensified its operation in the Swat Valley to re-take it from militants, following massive Western pressure on Pakistan to clamp down on extremists in the northwest of the country. "This is a serious offence and the state wil re-establish its writ at all costs," said a security official in Swat on condition of anonymity, as he was not authorised to speak to the media.

The official said the local population has been given 24 hours to evacuate Shamozai before the military carries out a major air and ground offensive to recapture the town "very shortly".

Several areas of Swat are reported to remain under curfew for the eleventh day amid the evacuation of locals on a massive scale and continued shelling of militants' hideouts.

"There is a revolt in the Federally administered tribal areas (FATA) and in North West Frontier Province and the masses should be awakened and prepared to face all kind of situations," the chief minister of NWFP, Ameer Haider Khan Hoti, said in a statement issued shortly after the fall of Shamozai.

Hoti's comments came as militants destroyed 10 container trucks of NATO supplies in the Landi Kotal in Khyber Agency bordering Afghanistan. The militants set fire to the trucks in a parking lot early on Wednesday.

The 10 trucks had managed on Tuesday to cross a bridge in the Khyber pass before this was blown up by militants, severing a key NATO supply route.

Officials estimate it will take at least 10 days to rebuild the bridge, located near the Ali Masjid fort on the strategic Peshawar-Torkham Road.

Every day 300 to 400 NATO supply containers are dispatched from two ports, Bin Qasim and Karachi Port, both situated in Karachi, bound for the Afgan cities of Kandahar and Kabul.

Eighty percent of NATO supplies pass through Khyber Agency on their way to the biggest American base in Bagram, Afghanistan and to Kandahar Airfield through Quetta and Chaman.

A large part of Pakistan's Northwest Frontier Province is now in the hands of Taliban militants, who are preparing to use it as their base for a fresh Spring offensive against NATO forces in neighbouring Afghanistan.

Abducted policemen released in Pakistan
Taliban have released 30 Pakistani security personnel who were taken hostage in an overnight operation in the restive Swat valley. Taliban Spokesman Muslim Khan said Wednesday that the decision was made after the men promised to halt their cooperation with the Islamabad government and quit their jobs, A Press TV correspondent reported. The men were abducted after hundreds of insurgents took over a police station in the Shamoza area in the troubled valley on late Tuesday after a daylong gun battle.

This article starring:
MUSLIM KHAN
TTP
Posted by: Fred || 02/05/2009 00:00 || Comments || Link || E-Mail|| [336073 views] Top|| File under: al-Qaeda in Pakistan
Turbans torch 12 trailers in Landikotal
Militants on Wednesday fired rockets at a military garrison in Landikotal, injuring a soldier of the paramilitary Frontier Corps, and torched 12 trailers in another attack on a parking lot.

Official and tribal sources said the militants fired several rockets and mortar shells from an unknown location at the Landikotal Cantonment area in the wee hours of Wednesday. A junior commissioned officer (Subedar) of the Frontier Corps was injured in the attack.

The Frontier Corps personnel retaliated with heavy artillery fire in the direction from where the rockets were fired. The firing continued for hours. Subsequently, the militants attacked a private parking lot and torched 12 empty trailers, which had arrived from Afghanistan, in the Khyber Sultankhel area of Landikotal.

The sources said a dozen masked men broke into the parking lot and overpowered the watchmen before setting ablaze 12 trailers. They sprinkled petrol on the trailers and torched them. Briefing media persons about the two attacks, Political Agent of the Khyber Agency, Tariq Hayat, said the Shinwari tribe had been fined Rs 20 million under the collective responsibility clause of the Frontier Crimes Regulation (FCR) for the attack on Landikotal Cantonment.

The Shinwari tribe has called a grand Jirga to discuss the situation arising out of the announcement of fine by the authorities. Regarding the bridge blown up the other day, the political agent said to reconnect the Landikotal Tehsil with the rest of the country, a road had been made in a dry stream over which the old bridge was built. The road would remain operational till the reconstruction of the century-old bridge.

After remaining suspended for 24 hours, the supplies to Nato and the US troops operating in Afghanistan were also restored through the newly-constructed road.A press release of the ISPR said Army engineers were working round-the-clock to complete the repair work on Ali Masjid Bridge within the next 72 hours.

The Army engineers, with the help of the Frontier Corps, are working day and night to complete the repair work on the ancient 110-year-old and 48-metre-long steel bridge over a culvert near Ali Masjid, which was blown up by militants late Monday night. All the required construction material and heavy machinery have been sent to the site, it said.

Posted by: Fred || 02/05/2009 00:00 || Comments || Link || E-Mail|| [336085 views] Top|| File under: al-Qaeda in Pakistan
Nine turbans banged near Peshawar
Nine members of a Bara-based militant group were killed in an encounter with the police and the Qaumi Lashkar comprising armed villagers when they allegedly attempted to kidnap the Nazim of Bazidkhel union council near here on Wednesday morning.

Three policemen sustained injuries in the first incident of its kind in which the police and villagers joined hands to take on the extremists operating in Peshawar.Police and villagers told The News that members of the Mangal Bagh-led Lashkar-e-Islam entered the Bazidkhel village in two cars and a motorbike in a bid to kidnap Faheem, the Nazim of the local union council.

As villagers and cops were already on alert, an encounter took place, which left seven attackers dead.A source said two more militants were killed near Badaber when they were fleeing on a motorcycle. Another source said nine were killed but two others managed to escape.

The bodies were later shifted to Malik Saad Shaheed Police Lines in Peshawar for identification. The dead were identified as Saif, Jamshed, Wakil, Jehanzeb, Tariq, Sher Gul, Abdul Haq, Zahid and Wilayat. All of them were sporting long beards and hair, the typical style of militants operating in the tribal areas and around Peshawar.

"One of the attackers in his dying declaration said that they had been sent by Mangal Bagh to kidnap Faheem," a source told The News. Meanwhile, Lashkar-e-Islam chief Mangal Bagh threatened the Bazidkhel villagers with reprisals if found to be involved in killing nine of his men.

Speaking on his illegal FM Radio channel on Wednesday night, he argued that 13 of his men had gone to Bazidkhel to offer Fateha and condolences to someone in the village when they were attacked and nine of them were killed. He demanded that those villagers who weren't part of the Lashkar should hoist black flags on their houses. He said their failure to fly black flags would be evidence that they were part of the Lashkar and, therefore, killers of the nine Lashkar-e-Islam members.

Apart from heavy contingents of the police and the Frontier Constabulary that were rushed from across the provincial capital to Bazidkhel, a large number of armed people from the nearby villages also reached the village to tackle the militants and let them know that they would no more be tolerated.

Police and the the FC carried out a search operation in Bazidkhel and nearby towns after the incident. The busy Badaber bazaar was deserted when shopkeepers downed their shutters after rumours that militants were planning to attack the Badaber police station.

Earlier, a spokesman for the Lashkar-e-Islam denied that the slain men wanted to attack the Badaber police station. However, spokesman Misri Khan conceded that their men were on their way to Bazidkhel to take action against some criminals and elements opposed to their organisation.

"Ours is a peaceful organisation that never attacked the security forces and the police. Had they gone there to attack the Badaber police, they would have first attacked Hayatabad and Sarband police stations," he claimed.

The spokesman alleged that their men were stopped at the FC check-post, arrested and later killed by the cops and criminals from Bazidkhel. "We are aware of all those who are behind this act," he added.

However, the Inspector General of Police, NWFP, Malik Naveed Khan, contended that the attackers were from Lashkar-e-Islam. "Peshawar is safe. We will continue to take action against extremists," pledged the provincial police chief.

A series of meetings of the elders of Matani, Badaber, Adezai, Bazidkhel, Sheikh Mohammadi, Mashokhel, Mashogagar, Shahabkhel, Ahcar, Bahadar Killay and several other villages was held recently that decided to raise Lashkars to take on the militants and criminals, patrol the area and prevent kidnappings.

"The government should come up with a clear-cut policy on eliminating these elements. This is the issue of our survival and that is why we have stood up," union council Nazim Faheem told reporters.

Posted by: Fred || 02/05/2009 00:00 || Comments || Link || E-Mail|| [336071 views] Top|| File under: Lashkar-e-Islami
Iraq
6 wanted men nabbed in Basra
Aswat al-Iraq: Police forces on Wednesday arrested six men, who are wanted on criminal and terror-related charges, in Basra province, the media office of Basra's police said on Wednesday. "Police forces conducted a raid search in different parts of Basra, during which six wanted men were arrested," the office told Aswat al-Iraq news agency. "The forces seized 1.5 kg of TNT explosives," it noted. "It also seized 10 rifles, hand grenades, pistols and an amount of ammunition and arrested more than 30 wanted men from Jan. 28- Feb. 3," it added.


Posted by: Fred || 02/05/2009 00:00 || Comments || Link || E-Mail|| [336082 views] Top|| File under: Iraqi Insurgency
2 civilians wounded by IED in Mosul
Aswat al-Iraq: Two civilians on Wednesday were injured when an explosive charge detonated near a U.S. patrol vehicle in eastern Mosul, according to a police source. According to the same source, another explosive charge targeted a police patrol in Bab al-Toub area, downtown Mosul, causing no casualties.
Posted by: Fred || 02/05/2009 00:00 || Comments || Link || E-Mail|| [336077 views] Top|| File under: Iraqi Insurgency
Iranian weapons cache found in Tikrit
Aswat al-Iraq: The police have found a large cache of Iranian-made weapons in western Tikrit city, according to a security source. "The cache was found in a village near al-Tharthar Lake in western Tikrit in light of intelligence reports," the source told Aswat al-Iraq news agency. "The caches included anti-armor missiles, mortars, an amount of explosives, Katyusha launch pads, and remote control detonators," the source noted. "Police forces arrested three wanted men, who led the security apparatus to six other wanted men," the source added.


Posted by: Fred || 02/05/2009 00:00 || Comments || Link || E-Mail|| [336092 views] Top|| File under: Iraqi Insurgency
Israel-Palestine-Jordan
Israel stops Lebanese Gaza aid ship
THE Israeli navy intercepted and boarded a Gaza-bound Lebanese aid boat at sea and was escorting it to the Israeli port of Ashdod, Defence Minister Ehud Barak said.

"At first the ship understood we were prohibiting it from heading to Gaza and steered towards El-Arish" in Egypt, Mr Barak said. "From Egyptian territorial waters it tried to slip into Gaza waters. That is when the Israeli navy boarded it, and it is now taking it to Ashdod," he said.

The military said the crew would be questioned by police and that any humanitarian goods aboard would be taken to the Gaza Strip. It dismissed claims the navy fired at the vessel. "No gunshots were fired on board during the boarding and capture of the cargo boat," the military said in a statement.

One of the organisers of the shipment claimed earlier that the Israeli military had fired at the vessel. "We were informed by the crew that Israeli forces boarded the ship after firing shots at it," Maen Bashur said.

He said the Israeli navy had asked the crew to turn back before seizing the vessel. "Two Israeli gunboats intercepted the ship on Wednesday night while it was in international waters trying to reach territorial waters in northern Palestine," Mr Bashur said.

"The ship was asked to turn back as two Israeli military helicopters flew over the area and fired flares. The aid boat moved away, but it has been trying since early Thursday to reach Gaza through Egyptian territorial waters," he added.

Lebanese Prime Minister Fuad Siniora called on the international community to press Israel to allow the vessel which was carrying medical supplies, food, clothing and toys, to reach Gaza.

On board the "Brotherhood Ship" were eight people including the former Greek-Catholic archbishop of Jerusalem, Monsignor Hilarion Capucci, who left Jerusalem in the 1970s after serving time in an Israeli jail for membership of the Palestine Liberation Organisation.

The Togolese-registered Tali had passed via the nearby Mediterranean island of Cyprus where authorities inspected the cargo before it headed for Gaza.

An Israeli military spokesman said that by entering Gazan coastal waters, the crew "raised suspicion, as it could threaten security concerns, or furthermore, the boat could be used for smuggling banned equipment (weaponry, etc) into or out of the Gaza Strip".

He stressed in a statement that "any organisation or country that wishes to transfer humanitarian aid to the Gaza Strip, can do so via the established crossings between Israel and the Gaza Strip with prior co-ordination".
Posted by: tipper || 02/05/2009 11:27 || Comments || Link || E-Mail|| [336078 views] Top|| File under: Hamas
Islamic Jihad commander killed in W. Bank
A top Islamic Jihad commander was killed by IDF special forces in the northern West Bank town of Kabatiya Wednesday overnight. Security officials said Ala Abu Rob, described as the organization's commander in the town, had in recent months attempted to carry out terror attacks in Israel. He was also responsible for several past attacks.

The army said troops entered Abu Rob's home and, identifying him as armed, shot and killed him. They then found several ammunition clips and an explosive device in the house. Abu Rob's brother said the 21-year-old had been arrested in the past and has been wanted for the past year and a half. He said troops barged into their home and shot his brother while he was sitting at a computer. The army had arrested most of Abu Rob's subordinates in recent weeks.
Posted by: ryuge || 02/05/2009 06:22 || Comments || Link || E-Mail|| [336073 views] Top|| File under:
Southeast Asia
Two Thai terrorists killed in gunbattle
Two suspected terrorists insurgents were killed in a gunfight with police and soldiers here Thursday afternoon. Police said authorities from the special military-police taskforce clashed with terrorists insurgents in Khuan Lan village in Tambon Pien of Songkhla's Sabayoi district at 1 pm.

Posted by: ryuge || 02/05/2009 05:47 || Comments || Link || E-Mail|| [336077 views] Top|| File under: Thai Insurgency
Philippines: Kidnappers seek talks on hostages
(AKI) - Philippine vice-president Manuel "Noli" De Castro on Wednesday said he was prepared to go into the jungles in the country's south to negotiate the release of three aid workers being held hostage by Abu Sayyaf militants.

The Red Cross workers, Italian Eugenio Vagni, Swiss Andreas Notter and Filipino Mary Jean Lacaba were abducted from their car on the Muslim-majority island of Jolo after a humanitarian visit to a local prison three weeks ago.

"Our government is doing everything to rescue and free the victims as soon as possible," De Castro said. "If I can help to secure their release, I am wholeheartedly ready to render my service and assistance."

De Castro released a statement a day after kidnappers allegedly claimed that they were open to talks but demanded the vice president head the government negotiation panel.

According to the Philippines' GMTV, De Castro said he needed the authorisation of the army but he wanted to uphold the government's policy that no ransom should be paid to the kidnappers.

The request for De Castro's involvement is believed to have come from Albader Parad, one of the leaders of Abu Sayyaf, who was interviewed by telephone by journalist Arlyn dela Cruz from the Philippine Daily Inquirer newspaper, published on Wednesday.

Dela Cruz said that Parad passed the telephone to the aid workers and he spoke to Andreas Notter and Mary Jean Lacaba but they could not communicate because the line was unclear. However, he confirmed that the three hostages were in good health.

"We are fine," Andreas Notter reportedly told the Philippine Daily Inquirer in the telephone interview.

"They treat us fine, but my colleagues suffered severe diarrhoea," Notter said, adding that his fellow captives were now doing better after their office sent medication.

Parad also invited the Italian Ambassador, Rubens Anna Fedele, to join a team headed by De Castro and meet him.

De Castro seems to have been chosed because he played the role of mediator in 2000 and helped negotiate the release of several people kidnapped by Abu Sayyaf.

Notter, 38, was kidnapped on January 15 along with Eugenio Vagni, 62, and Mary-Jean Lacaba, 37, while on a humanitarian mission on the southern island of Jolo for the Red Cross.

He said all three were being held together, and were allowed to regularly call their families and colleagues.

Posted by: Fred || 02/05/2009 00:00 || Comments || Link || E-Mail|| [336069 views] Top|| File under: Abu Sayyaf
Syria-Lebanon-Iran
Lebanon says five rockets founds near border with Israel
A senior official from the United Nations peacekeeping force in south Lebanon says five rockets have been discovered near the country's border with Israel.

Milos Strugar says the rockets were discovered along with a launching pad by a patrol of peacekeepers Wednesday near the town of Naqoura where the UN force is headquartered. They were not set to be fired.

Strugar said Lebanese army units were called in and an investigation was underway.

The militant group Hezbollah, which has a strong presence in south Lebanon, has a large rocket arsenal, but is not believed to have used them against Israel since the end of the 2006 Second Lebanon War.

Rockets from Lebanon were fired into Israel on two occasions during Israel's Gaza offensive last month. Palestinian militant groups are suspected of having fired them.
Posted by: Fred || 02/05/2009 00:00 || Comments || Link || E-Mail|| [336069 views] Top|| File under: Hezbollah
Terror Networks
Al-Qaeda in gay rape horror
Evil al-Qaeda chiefs are raping young male converts to shame them into becoming suicide bombers, it emerged yesterday.

The intense social stigma and fear of more gay sex attacks leaves Muslims prepared to die.

The warped new tactic was revealed by a reformed Algerian militant. Abu Baçir El Assimi said: "The sexual act on young recruits aged between 16 to 19 was a means to urge them to commit suicide operations." A 22-year-old had suffered sexual injuries before being shot dead on a suicide mission in Tademaït, Algeria, three weeks ago. Samples taken from his body are being analysed in a bid to identify his torturer. And the US military discovered two years ago that al-Qaeda were dishonouring women in Iraq to turn them into suicide bombers. A terror leader would marry, then let another man rape his wife.

It was also revealed yesterday how a 51-year-old woman militant had recruited more than 80 women as suicide bombers. Samira Jassim, who calls herself "the mother of believers", targeted the weak and troubled. Arrested after a tip-off, she admitted orchestrating 28 successful bombings.

Experts believe al-Qaeda's sick tactics may be a sign of desperation. One said: "Perhaps they are running short of potential martyrs."
Posted by: ryuge || 02/05/2009 06:34 || Comments || Link || E-Mail|| [336123 views] Top|| File under:
Who's in the News
62
[untagged]
5
Hamas
4
al-Qaeda in Pakistan
3
Govt of Iran
3
Iraqi Insurgency
2
Govt of Pakistan
2
al-Qaeda
2
Global Jihad
2
Palestinian Authority
1
al-Qaeda in North Africa
1
al-Qaeda in Arabia
1
Hezbollah
1
Abu Sayyaf
1
Jemaah Islamiyah
1
Lashkar-e-Islami
1
Thai Insurgency
1
Pirates
1
Taliban
1
al-Shabaab
Bookmark
E-Mail Me
The Classics
The O Club
Rantburg Store
The Bloids
The Never-ending Story
Thugburg
Gulf War I
The Way We Were
Bio
Merry-Go-Blog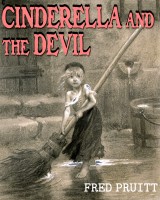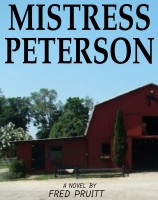 On Sale now!


A multi-volume chronology and reference guide set detailing three years of the Mexican Drug War between 2010 and 2012.

Rantburg.com and borderlandbeat.com correspondent and author Chris Covert presents his first non-fiction work detailing the drug and gang related violence in Mexico.

Chris gives us Mexican press dispatches of drug and gang war violence over three years, presented in a multi volume set intended to chronicle the death, violence and mayhem which has dominated Mexico for six years.
Click here for more information


Meet the Mods
In no particular order...


Steve White
Seafarious
tu3031
badanov
sherry
ryuge
GolfBravoUSMC
Bright Pebbles
trailing wife
Gloria
Fred
Besoeker
Glenmore
Frank G
3dc
Skidmark



Better than the average link...



Rantburg was assembled from recycled algorithms in the United States of America. No trees were destroyed in the production of this weblog. We did hurt some, though. Sorry.
34.204.181.91

Help keep the Burg running! Paypal: