Afghanistan
Bomber in police uniform kills 21 Afghan policemen
A suicide bomber in a police uniform detonated his explosives inside a police training center in southern Afghanistan on Monday, killing 21 officers and wounding at least 20, officials said. The Taliban claimed responsibility.

The bomber entered the training facility in Tirin Kot, the capital of Uruzgan province, as the police reservists were exercising, said Juma Gul Himat, the provincial police chief.
Posted by: ed || 02/02/2009 11:15 || Comments || Link || [336103 views] Top|| File under:
Europe
136-kg car bomb found near North Ireland school
A viable 136-kilogramme car bomb was discovered close to a school in Northern Ireland, police said on Saturday, in a grim reminder of the increasing threat posed by dissident paramilitaries.

The home-made device was in the back of a black Volkswagen car in the village of Castlewellan in the southeast of the British province. The device has now been made safe. A telephone warning claimed the bomb was originally intended for a nearby British army base but had been abandoned.

The callers claimed to be from a dissident republican organisation -- Catholic paramilitaries opposed to the peace process and wanting Northern Ireland to sever links with Britain and join the Republic of Ireland. Bomb discoveries in Northern Ireland are now rare compared to the heights of The Troubles, the three decades of sectarian bloodshed in the province.

"The people who have carried this out showed a callous disregard for the lives of everyone in our community," said police superintendent Greg Blain. "They placed the lives of every man, woman and child in the area at risk and simply have nothing to offer society. Those who operate under various flags of convenience are simply terrorists and criminals ... I would call on all in our community who want to see a happier and more peaceful present and future to give us the information to detect and bring these criminals to justice."

Margaret Ritchie, the local Northern Ireland Assembly representative, said, "This was a large device even by the standards of the past but those who planted it should be in absolutely no doubt -- we are not going back to the past even if they are locked in it. "They need to realise that times have changed, that we have an accountable policing service and we will back it to the hilt against those who would bring danger into our midst in such a reckless way."
Posted by: Fred || 02/02/2009 00:00 || Comments || Link || [336074 views] Top|| File under:
Home Front: WoT
CIA's counter-terrorism rendition program gets nod from Obama
UNDER executive orders issued by the US President, Barack Obama, last week, the CIA still has authority to carry out what are known as "renditions", or the secret abductions and transfers of prisoners to countries that co-operate with the United States.

Current and former US intelligence officials said that the rendition program might be poised to play an expanded role because it was the main remaining mechanism - aside from Predator missile strikes - for taking suspected terrorists off the street.

The rendition program became a source of embarrassment for the CIA and a target of international scorn as details emerged in recent years of botched captures, mistaken identities and allegations that prisoners were turned over to countries where they were tortured.

The European Parliament condemned renditions as "an illegal instrument used by the United States". Prisoners swept up in the program have sued the CIA as well as a subsidiary of the Boeing Corp, accused of working with the agency on dozens of rendition flights.

But the Obama Administration appears to have determined that the rendition program was one component of the Bush administration's war on terrorism that it could not afford to discard.

The decision underscores the fact that the battle with al-Qaeda and other terrorist groups is far from over and that even if the United States is shutting down the prisons, it has not finished taking prisoners.

"Obviously you need to preserve some tools. You still have to go after the bad guys," an Obama Administration official said.

"The legal advisers working on this looked at rendition. It is controversial in some circles and kicked up a big storm in Europe. But if done within certain parameters, it is an acceptable practice."

One provision in one of Mr Obama's orders appears to preserve the CIA's ability to detain and interrogate terrorism suspects as long as they are not held long-term. The little-noticed provision states that the instructions to close the CIA's secret prison sites "do not refer to facilities used only to hold people on a short-term, transitory basis".

Despite concern about rendition, Mr Obama's prohibition against the use of most other counter-terrorism tools could prompt intelligence officers to resort more frequently to the "transitory" technique.

The decision to preserve the program has not drawn major protests, even among some US human rights groups. "Under limited circumstances, there is a legitimate place" for renditions, said Tom Malinowski, the Washington advocacy director for Human Rights Watch.
Posted by: john frum || 02/02/2009 00:00 || Comments || Link || [336080 views] Top|| File under:
India-Pakistan
Gunmen kidnap American UN official in Pakistan
QUETTA, Pakistan – Gunmen kidnapped an American U.N. worker and killed his driver in southwestern Pakistan on Monday, underscoring the security threat in a country wracked by al-Qaida violence and rising criminality.

Pakistan's Foreign Ministry called the abduction a "dastardly terrorist act," but it was not clear who seized John Solecki, the head of the U.N. refugee office in the city of Quetta, as he traveled to work.

Senior police official Khalid Masood said Solecki was an American who had worked in Quetta for more than two years. The U.N. confirmed Solecki had been kidnapped, but would not specify where he was from. In a statement, the U.N. information office in Pakistan conveyed "extreme shock and dismay" at the kidnapping and the killing of the driver, Syed Hashim.

At the scene of the kidnapping in the Chaman Housing Society neighborhood, a UNHCR Land Cruiser was rammed against a wall. At least one bullet hole was visible on the vehicle.

Solecki did not have a police escort while he was traveling, Masood said.

"We have learned that he usually did not like to have an escort with him on his way to the office," Masood said.

Nasir said Solecki's office and home had security, including police.

"We had given adequate security to him," Nasir said. "We also had a meeting with him, and we had fulfilled all requirements he had discussed with us."

Posted by: Glenmore || 02/02/2009 08:19 || Comments || Link || [336093 views] Top|| File under:
16 Taliban killed in Swat operation
The military on Sunday said it had killed 16 Taliban in operations in various areas of the restive Swat valley.

A spokesman for the Inter-Services Public Relations (ISPR) in Mingora said the Taliban were killed during clashes with security forces in Aligrama and Dherai areas of Kabal tehsil and Manglor area of Chaharbagh tehsil.

Personnel: The ISPR spokesman said a security official was killed and two others were injured in the fighting with the Taliban.

He said the forces had 'consolidated their hold' over Chaharbagh, an area known to be a Taliban stronghold.

The troops also captured five Taliban during the clashes in the area

Meanwhile, two aid workers of Medecins Sans Frontieres (MSF) were killed when suspected Taliban opened fire at their ambulances.

The medics were taking injured people to a hospital in Chaharbagh when they were attacked.

Bodies: Also on Sunday, locals said 28 bodies had been recovered from two areas of the district. They said 20 bodies were found in Salwekht Plao area, while eight others were recovered from Shakaro area of Chaharbagh teshil.

The locals said most of the bodies were bullet-ridden, an indication that the Taliban could be behind the killings. Official figures say more than 100 people have been killed in the eight-day military operation.

Thousands of civilians have fled the district's Manglor, Sangota, Ser Telegram, Dherai, Kooza Bandai, Bara Bandai and Ningolai areas fearing Taliban attacks after the forces' launched the fresh offensive.

Posted by: Fred || 02/02/2009 00:00 || Comments || Link || [336086 views] Top|| File under: TTP
Iraq
45,854 voters cast ballots in Kurdistan, Kirkuk
An estimated 45,854 displaced persons in Iraq's Kurdistan region and Kirkuk province have cast ballots in the provincial council elections held yesterday, the head of the Independent High Electoral Commission (IHEC) said on Sunday.
Posted by: Fred || 02/02/2009 00:00 || Comments || Link || [336086 views] Top|| File under:
4 AQI members nabbed in Diyala
Aswat al-Iraq: Four al-Qaeda in Iraq members on Sunday were arrested in Diala province, according to a local police commander.

"Those arrested are wanted by the judicial authorities," Staff Maj. Gen. Abdelhussein al-Shamri told Aswat al-Iraq news agency. "The arrests were made during military operations in the neighborhoods of al-Katoun and Bani Saad in Baaquba and Khanaqin (155 km northeast of Baaquba)," Shamri explained. Two arms caches were found in Shanoon village on the Iraqi-Iranian borders, Shamri added, noting that the caches contained four missiles, 20 rockets, 22 hand grenades, five Katyushas and other ammunition.
Posted by: Fred || 02/02/2009 00:00 || Comments || Link || [336088 views] Top|| File under: al-Qaeda in Iraq
Israel-Palestine-Jordan
IDF attacks Hamas targets across Gaza Strip
Israel Air Force aircraft late Sunday bombed a Hamas security building in the central Gaza Strip and two other targets in the southern coastal territory, Palestinian witnesses said.

Witnesses in the central Gaza village of Mughraqa said a missile struck after dark in a cluster of caravans that served as a Hamas security headquarters.

They said the site had been evacuated, apparently after Israel telephoned warnings to Palestinians in Gaza to leave any buildings where weapons were located.

The other two strikes were on suspected sites of tunnels along the border with Egypt, Hamas said. Palestinians reported huge explosions as Israeli warplanes dropped bombs on the border, where Hamas operates tunnels to smuggle in weapons, food and other goods.

Before the attack, Israeli aircraft flew over the Gaza-Egypt border, setting off sonic booms, and witnesses said hundreds of people who work in the tunnels there fled, along with residents.

The news comes as Israel's leadership warned Sunday that the response to the rocket attacks from Gaza would be fierce. The disagreements between Prime Minister Ehud Olmert and Foreign Minister Tzipi Livni, on the one hand, and Defense Minister Ehud Barak over an "arrangement" with Hamas have intensified.

Olmert and Livni accused Barak Sunday of acting against cabinet decisions, and aides to the prime minister said the Labor chief was "dragging his feet" on a response to the continued Qassam rocket attacks. Livni, meanwhile, warned that Barak is working on a separate, second deal, for a cease-fire with Hamas.

Barak rejected all criticism, describing it as "chatter by those who have never held a weapon."

On Sunday Israel suffered the heaviest barrage of rocket and mortar attacks since a unilateral cease-fire went into effect more than two weeks ago. A total of four Qassam rockets and 14 mortars hit the western Negev, causing light injuries to two Israeli soldiers and a civilian.

Israel did not respond immediately to the attacks from the Gaza Strip, but defense sources said that action is expected in the near future and "everything will depend on the operational opportunity that emerges."

Chief of Military Intelligence Amos Yadlin said Sunday during a cabinet briefing that the rocket and mortar attacks were being carried out by small Palestinian factions, whom he described as belonging to the loose network of "global jihadists."

Military sources said the intelligence suggests that Hamas is trying to contain the attacks and is keen on bolstering the cease-fire with Israel. Nonetheless, political and military sources in Israel said that despite Hamas' efforts, the IDF would take action against the Palestinian Islamist group because Israel considers it responsible in Gaza.

Rockets rain down
Meanwhile, the residents of Sderot and the communities bordering Gaza are finding it difficult to accept the continued rocket fire after Operation Lead Cast and argue that the military offensive should have been allowed to continue.

"This was entirely expected. If the Qassams continue to reach the communities on the Gaza border it means that the army operation was redundant, enormously damaged Israel's image internationally but did not have any results in ending the attacks on the southern communities," said one resident, Ariel Feller.

This view was shared by Segev Kalimian. "We are still waiting for the second stage of Cast Lead, and the Qassam rockets and mortars continue to fall on our area. And it seems that no one in the government cares about us. They are only thinking about their elections next week and it looks like we are going to have to wait for more attacks on Ashdod and Ashkelon for someone in this country to understand that we need to continue with the [military operation]."

The dispute in recent days among the country's ruling troika has divided Kadima's top two politicians, Olmert and Livni, from Labor chief Barak. The Kadima leaders support a harsher response to the rocket attacks - a "disproportional response" - while Barak argues that progress in the talks between Egypt and Hamas on a cease-fire should be given a chance.

Reports have a deal being signed as early as Thursday in Cairo, and the defense minister believes that a more proportionate response to the attacks is warranted. Barak has described this as a response that will bolster Israeli deterrence and lead to a stable cease-fire, avoiding another escalation in the fighting.

"We will respond responsibly and with sound judgment to what is going on in Gaza," Barak said.

Barak's position, which is backed by Chief of Staff Gabi Ashkenazi, is being criticized by field officers, including some who took an active role in Operation Lead Cast.

According to these officers, Israel is not keeping its promises to respond harshly against Hamas for every violation of the cease-fire. They expressed concern that the lack of a response will dissolve the military gains on the ground.

"At this rate, we will need to go back in a ground operation in three or four months," one officer said.

The same kind of skepticism was expressed Sunday by sources close to Livni who said that "we remember what happened during the past lull, when Barak reported to the cabinet that the agreement was inevitable, and this should not be repeated."

"We are not certain that today he is actually telling us the whole truth about his talks with Egypt," one of the sources added. "We need to make a decision at the cabinet and go with that to Egypt."

In parallel with talks between Egypt and Hamas, Israel is holding intensive negotiations with the Egyptians. The head of the security-political bureau at the Defense Ministry, Amos Gilad, told the chief of Egyptian intelligence, Gen. Omar Suleiman, that Israel is rejecting the Egypt-Hamas idea of a new cease-fire limited in time. The current proposal is for a cease-fire lasting between one and one and a half years.

Israel is also rejecting verbal accords with Egypt on the character of the response to violations by, including attacks and arms smuggling.

Livni reiterated before the cabinet that she opposed any agreement that granted Hamas legitimacy. "I have been fighting for three years that the world will not talk with Hamas. Whoever negotiates with Egypt to reach an 'arrangement' must understand that this will grant Hamas international legitimacy."


Posted by: Fred || 02/02/2009 00:00 || Comments || Link || [336095 views] Top|| File under: Hamas
Southeast Asia
Terrorists gun down two militia volunteers, then decapitate one of them
Terrorists Suspected separatists shot dead two militia volunteers Monday in a rubber plantation in the violence-plagued province of Pattani, before slicing their throats and burning their bodies. The ambush occurred at 1:30 pm in Yanrang district of Pattani, 750 kilometres south of Bangkok, a notorious hotbed for terrorists insurgents. "The ambush was easy to pull off because it happened deep in the jungle," Pattani Police Chief Major General Triwin Ingkeow said.

The assailants, armed with AK 47s, shot dead Nihasan Niarae, 30, and Chuea Choktirat, 56, as they drove through a rubber plantation on a motorcycle. They then decapitated Nihasan, a Thai-Muslim, and sliced Chuea's throat, poured petrol on both bodies and burned them. Both men were volunteer militia.

It was the latest atrocity in the five-year-old conflict in Thailand's deep South that has cost the state an estimated 109 billion baht (3.1 billion dollars) and lost 3,287 lives. Deep South Watch, an independent research group that monitors the conflict, has put the southern death toll since January 2004 at 3,287 lives, of whom 1,788 were Thai Muslims and 1,348 Thai Buddhists, with another 5,405 people wounded, The Nation newspaper reported. Of the 300,000 Thai Buddhists who used to inhabit the region, some 70,000 have left since 2004.
Posted by: ryuge || 02/02/2009 06:07 || Comments || Link || [336096 views] Top|| File under:
Syria-Lebanon-Iran
Cypriot ship saga gets more complex
The saga of a ship suspected of carrying arms from Iran to Gaza grew more complicated on Saturday as Cypriot authorities searched the ship, then backed away from previous assertions that it was violating UN resolutions.

Authorities will now conduct a second search, the Cypriot foreign minister said.

Suspicions that the Cypriot-flagged container ship Monchegorsk was ferrying arms from Iran to the Palestinian organisation, Hamas, had been raised by the United States. The US military stopped the vessel in the Red Sea last week, but could not legally detain it or seize its cargo.

The ship continued on to Port Said, Egypt, then headed for Cyprus, where it arrived Thursday. It remains anchored off the island nation's southern port of Limassol under tight marine police security.

On Saturday, Cypriot Foreign Minister Markos Kyprianou said that a first inspection of the Monchegorsk was complete. He refused to give details on the ship's cargo, saying authorities were still trying to determine if it contravened UN resolutions.
Posted by: Fred || 02/02/2009 00:00 || Comments || Link || [336077 views] Top|| File under: Govt of Iran
High alert over Hezbollah plans to attack Israelis abroad
Security services are on high alert due to concrete intelligence that Hezbollah is in advanced stages of preparing an attack against Israelis abroad to avenge the killing of one of the group's top leaders, Imad Mughniyeh, who was killed in a car bomb in Damascus last February.
Posted by: Fred || 02/02/2009 00:00 || Comments || Link || [336099 views] Top|| File under: Hezbollah
Who's in the News
59
[untagged]
6
Hamas
2
Govt of Pakistan
2
TTP
2
Govt of Iran
1
al-Qaeda in Iraq
1
Hezbollah
1
al-Qaeda in Britain
Bookmark
E-Mail Me
The Classics
The O Club
Rantburg Store
The Bloids
The Never-ending Story
Thugburg
Gulf War I
The Way We Were
Bio
Merry-Go-Blog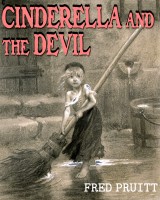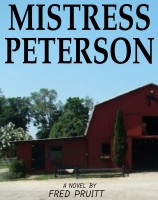 On Sale now!


A multi-volume chronology and reference guide set detailing three years of the Mexican Drug War between 2010 and 2012.

Rantburg.com and borderlandbeat.com correspondent and author Chris Covert presents his first non-fiction work detailing the drug and gang related violence in Mexico.

Chris gives us Mexican press dispatches of drug and gang war violence over three years, presented in a multi volume set intended to chronicle the death, violence and mayhem which has dominated Mexico for six years.
Click here for more information


Meet the Mods
In no particular order...


Steve White
Seafarious
tu3031
badanov
sherry
ryuge
GolfBravoUSMC
Bright Pebbles
trailing wife
Gloria
Fred
Besoeker
Glenmore
Frank G
3dc
Skidmark



Better than the average link...



Rantburg was assembled from recycled algorithms in the United States of America. No trees were destroyed in the production of this weblog. We did hurt some, though. Sorry.
18.206.12.157

Help keep the Burg running! Paypal: