Afghanistan
Two Former Mujahideen Commanders Shot Dead in Kabul
[ToloNews] Two ex-mujahideen commanders from Kapisa province – Merajuddin and Maroof - were shot dead by unknown gunmen in Kabul on Thursday night, Kapisa police spokesperson, Abdul Saheiq Shorish confirmed.

According to Shaeiq, the two came under attack in Qara-Bagh district of Kabul province while they were on their way home from a wedding party.
However, Shaieq said the motive behind the incident is not clear yet, but police have started the investigation.

No group or individual claimed responsibility for the incident.

This comes at the time that two lawyers also were killed in Qara-Bagh district of Kabul recently and yet the perpetrators to be arrested.
Posted by: trailing wife || 12/28/2019 00:00 || Comments || Link || E-Mail|| [6502 views] Top|| File under:
Africa Horn
Car bomb in Somali capital kills at least 30...90
MOGADISHU, Somalia (AP) ‐ A car bomb exploded at a busy security checkpoint in Somalia's capital Saturday morning, killing at least 30 people, a government spokesman said. It was one of the deadliest attacks in Mogadishu in recent memory.

The toll was likely to rise as scores of people were being rushed to hospitals, Ismail Mukhtar told The Associated Press. Mayor Omar Mohamud Mohamed, speaking at the scene, said at least 90 people were wounded. He declined to give an updated death toll.

Capt. Mohamed Hussein said the blast targeted a tax collection center during the morning rush hour as Somalia returned to work after its weekend.

Children were among the wounded. Also among them were several university students who had been traveling in a bus, Hussein said. Photos from the scene showed the mangled frames of vehicles.

A large black plume of smoke rose above the capital.

There was no immediate claim of responsibility for the blast. The al-Qaida-linked al-Shabab often carries out such attacks. The extremist group was pushed out of Mogadishu several years ago but continues to target high-profile areas such as checkpoints and hotels in the seaside city.
Posted by: Besoeker || 12/28/2019 03:39 || Comments || Link || E-Mail|| [6498 views] Top|| File under: al-Shabaab (AQ)
Africa Subsaharan
IS Claims Execution of 11 Christians in Nigeria
[AnNahar] Jihadists aligned to the Islamic State group have released a video claiming to show the execution of 11 Christians in restive northeast Nigeria.

The footage posted online late Thursday by IS-linked propaganda arm Amaq showed 11 blindfolded men being shot and stabbed by jihadists from the Islamic State West African Province (ISWAP) at an undisclosed location.

"This is a message to Christians all over the world," said a masked man in the one-minute video.

He claimed the killings were in reprisal for the death of IS chief Abu Bakr al-Baghdadi and his spokesman.

IS leader Baghdadi committed suicide in October to avoid capture during a US special forces raid on his hideout in the province of Idlib in northwest Syria.

In recent months, ISWAP has intensified its attacks on Christians, security personnel and aid staff, setting up roadblocks on highways and conducting searches.

The United Nations on Tuesday condemned the "increasing practice by armed groups to set up checkpoints targeting civilians" in the northeast of Nigeria.

On Sunday, the jihadists killed six people and abducted five others including two aid workers when they intercepted vehicles on a highway on the outskirts of Maiduguri, the Borno state capital.

In a similar attack on December 5, ISWAP fighters disguised as Nigerian soldiers stopped and searched vehicles at a checkpoint near Maiduguri.

The group claimed in a statement that six soldiers and eight civilians, including two Red Cross workers, were among those abducted in that attack.

Last week the group released a video showing 11 alleged hostages.

One of the detainees in the video who identified himself as a school teacher said all the 11 hostages were Christians and appealed to the Nigerian government to secure their release.

ISWAP pledged allegiance to Baghdadi in 2016 and split from insurgent group Boko Haram.

It stepped up attacks on military outposts and troops in mid-2018, but has increasingly begun targeting civilians.

The decade-long jihadist insurgency in northeast Nigeria has killed 36,000 people and displaced around two million, according to the United Nations.

The violence had spread to neighbouring Niger, Chad and Cameroon, prompting a regional military coalition to fight the militants.
Posted by: trailing wife || 12/28/2019 00:00 || Comments || Link || E-Mail|| [6511 views] Top|| File under: Boko Haram (ISIS)
Caribbean-Latin America
Mexico authorities arrest police chief on suspicion of link to cartel massacre that killed 9 Americans
[FOX] Fidel Alejandro Villegas, the police chief of Janos in the state of Chihuahua, was arrested by federal authorities on suspicion of involvement in the Nov. 4 attack in the Sonora state, Reuters reported. His role in the killings was not clear.

Authorities said Villegas has ties to organized crime. His arrest is the fourth in the aftermath of the killing of three women and six children, who were members of the Lebaron family and held dual Mexican and American citizenship.

The victims lived in the religious community of La Nora in the Sonora state, founded as part of an offshoot of The Church of Jesus Christ of Latter-day Saints. They were killed after their convoy came under fire during a daytime ambush that shocked the United States and Mexico, which has seen an increase in cartel violence.

President Trump considered designating Mexican drug cartels as terrorist organizations following the massacre and raised questions about Mexican President Andres Manuel Lopez Obrador's strategy in taking on the ruthless criminal groups.
Posted by: Skidmark || 12/28/2019 06:13 || Comments || Link || E-Mail|| [6500 views] Top|| File under: Narcos
Europe
Two Asylum Seekers Commit Suicide in Greece
[AnNahar] Two asylum seekers in their 30s who were living in a hotel packed with refugees in northern Greece hanged themselves over Christmas, a charity said Thursday.

The two men, an Afghan father of two aged 32 or 33 and an Iraqi aged about 30, were found in the village of Mouries near the border with North Macedonia.

"We have terrible news from Mouries... two young men committed suicide yesterday and today," the Greek Forum of Refugees said in a statement.

It said they had been living in a hotel housing between 350 and 400 refugees in Mouries.

The Afghan national was found on Wednesday hanging near a bridge not far from the hotel, while the Iraqi man was discovered by his roommate in one of the hotel corridors.

According to Greek authorities, more than 40,000 migrants and refugees are being held often in desperate conditions in camps on several Greek islands.

Greece was overwhelmed by the migrant crisis which erupted in 2015 with tens of thousands of people arriving after making perilous crossings in barely seaworthy vessels via neighboring Turkey.

Doctors Without Borders (MSF) has drawn attention to the particular plight of children in the Greek camps, and voiced fears that some are suicide risks.

Posted by: trailing wife || 12/28/2019 00:03 || Comments || Link || E-Mail|| [6509 views] Top|| File under: Moslem Colonists
India-Pakistan
Thousands Protest in Rival Demonstrations over New India Law
[AnNahar] Thousands protested in rival demonstrations in India Friday as tensions deepen over a citizenship law seen as anti-Muslim, with authorities deploying huge numbers of riot police in the country.

Twenty-seven people have died in two weeks of at times violent demonstrations after Hindu nationalist Prime Minister Narendra Modi's government made it easier for non-Muslims from Pakistan, Afghanistan and Bangladesh to be naturalized.

Coupled with a mooted citizens register, it has stoked fears -- including in Washington and the UN rights office -- about the marginalization of Muslims who make up 14 percent of India's 1.3 billion people.

Hundreds of armed policemen patrolled areas of the financial capital Mumbai, where demonstrators rallied both in favor of and against the legislation, underlining the divisions rippling through India.

First-time protester Amanda Castellino said she had joined the demonstrations "to safeguard India's secular ethos".

"At this moment, either we can stay silent and mute for the rest of our lives or speak up", the 27-year-old told AFP on the sidelines of the rally, which was attended by around 5,000 people.

A similar number of protesters showed up at a rival pro-government demonstration in the city, clutching flags and posters in favor of the new law.

"We should welcome persecuted Hindus back home without any restrictions," said Mahindra Shah, an 82-year-old protester.

"Why do Muslims need to come here when Pakistan, Afghanistan and Bangladesh are Muslim-dominated?"

- 'DRIVE OUT MUSLIMS' -
Modi, facing his biggest challenge since storming to power in 2014, said on Sunday that Muslims whose "ancestors are the children of mother India" had nothing to fear.

But his assurances have failed to ease fears, with the law unleashing a wave of protests involving Muslims and non-Muslims alike across the country.

Several state governments have also said they will refuse to implement the legislation, in a challenge to Modi's authority.

In Delhi, hundreds of demonstrators gathered outside the grand mosque in the capital's old quarter after Friday prayers.

Riot police and paramilitary troops erected steel barricades on roads leading to the mosque, where violent clashes broke out last week following protests.

On Friday, demonstrators chanted slogans against the government, vowing to keep up the pressure until the law was revoked and plans for the register cancelled.

"They want to drive out the poor, Muslims and those who don't agree with them," protester Muntazir Bashir told AFP.

Heavy-handed police tactics have fueled anger, with many accusing authorities of arbitrary force against dissenters.

- INTERNET CUT -
The northern state of Uttar Pradesh, where 20 percent of the population are Muslims, witnessed the worst violence, with 19 people killed, mostly from gunshot wounds.

Officials on Friday said they have suspended mobile internet and SMS services in 21 districts out of 75 including the state capital Lucknow.

Access to data on cellphones was only restored in many areas on Tuesday following a week-long cutoff in a country that activists say is the world leader in snapping internet access.

The protests in Uttar Pradesh, whose chief minister is a Hindu monk from Modi's right-wing Bharatiya Janata Party, are among the biggest there in decades.

State police have arrested more than 1,000 people and taken more than 5,000 others into preventive custody, some of them as young as 16 according to media. Around 200 people have been ordered to pay compensation for damage caused to public property during the protests.

More than 100 people have also been booked over social media posts deemed to be objectionable or misleading, with tens of thousands of messages on Twitter, Facebook and other platforms reported.

Authorities are keeping a close eye on foreigners with a Norwegian tourist saying she was told to leave India after participating in a protest in the southern state of Kerala.

This week a German student was also ejected after taking part in demonstrations in the southern city of Chennai, according to media reports. Photos on social media purportedly of the student, named as Jakob Lindenthal, showed him carrying a placard saying "1933-1945 We have been there," in reference to his country's Nazi past.

Posted by: trailing wife || 12/28/2019 00:00 || Comments || Link || E-Mail|| [6501 views] Top|| File under:
India security clampsdown on citizenship law marches, internet after deadly protests
[AlAhram] A group of protesters in New Delhi was beaten and shoved into buses by police on Friday as they attempted to demonstrate against a new citizenship law that has triggered nationwide protests in recent weeks.

About two dozen people gathered near an Uttar Pradesh state government building in the capital to protest deaths and allegations of police brutality during protests in the north Indian state.

Paramilitary and police forces were deployed and the internet was shut down in Muslim-majority districts in Uttar Pradesh, where more than a dozen people have been killed and more than 1,000 people arrested in the protests since the law was passed by Parliament earlier this month.

The Citizenship Amendment Act provides an expedited path to citizenship for Hindus, Buddhists, Sikhs, Christians, Jains and Parsees from Muslim-majority Bangladesh, Pakistan and Afghanistan, but not Muslims.

Critics say it violates India's secular constitution, and have filed challenges with the Supreme Court. Tens of thousands of protesters have taken to India's streets to call for its revocation.

Twenty-three people have been killed nationwide in the protests, the first major roadblock for Prime Minister Narendra Modi's Hindu nationalist agenda since his party's landslide reelection earlier this year.

Modi has defended the citizenship law and accused the opposition of pushing the country into a ``fear psychosis.''

Sixteen of the deaths occurred in Uttar Pradesh, according to state government spokesman Awanish Awasthi. Muslims account for 20% of the state's 200 million people.

The state government is controlled by Modi's governing party. Government officials have repeatedly said security forces haven't killed anyone.

Security drones buzzed over western Uttar Pradesh as authorities sought to head off protests, which turned violent after last week's Friday prayers.

Mobile internet was blocked in about a third of the state, including in parts of the capital, Lucknow, where one person was killed in a protest a week ago.

Elsewhere in New Delhi, security forces surrounded a rally at one of India's largest mosques, where a protest march last Friday ended in violence after a car was set on fire in front of a police station.

In Mumbai, India's financial capital, authorities denied protesters permission to conduct a 6-kilometer (3.7-mile) march. Elsewhere in the city, Modi's governing Bharatiya Janata Party held a rally in support of the law.

Mamata Banerjee, the chief government official in West Bengal state, pledged to continue leading daily protests in the state capital of Kolkata against the law until it is withdrawn, the Press Trust of India news agency reported.
Posted by: trailing wife || 12/28/2019 00:00 || Comments || Link || E-Mail|| [6509 views] Top|| File under:
Iraq
US civilian contractor killed and several US and Iraqi personnel wounded in Kirkuk rocket attack
[Twitter]

K1 military base in Kirkuk province has been struck by a number of missiles, Iraqi Security Media Cell said late on Friday. Two policemen were killed in the attack, according to a local security source.

The Cell did not provide further information, but a Kirkuk federal police source, who spoke on the condition of anonymity, told Rudaw that at least two policemen were killed in the attack. Those reportedly killed were Sattar Jabbar Jihad, 28, and Ali Razi Abd, 25. Both were from the central Iraqi province of Babil.

Located just 15 kilometers from downtown Kirkuk, the K1 military base has housed elite Iraqi troops and Global Coalition against Islamic State (ISIS) forces in the past. Formerly under Kurdish Peshmerga control, it was captured by Iraqi forces in October 2017. It is not clear whether any counter-ISIS coalition personnel were present at the base at the time of attack. A source from the Coalition, who chose not to be named, confirmed the attack, adding that 10 missiles struck the base.

"Ten rockets hit Coalition base in Kirkuk tonight as Major Iraqi mission was preparing to begin," the source said, without elaborating on the mission.

However, a security force told a local outlet Kirkuk Now that the Iraqi Army deployed troops to the southeast of the province to enhance its security following a number of recent ISIS attacks. It is not clear if the deployment is related to the "Major Iraqi mission" or not.

A Rudaw reporter at the scene said he heard the sound of ambulances and saw helicopters flying over the base after reports of missile strikes.

The province has recently seen a surge in ISIS attacks that have killed both security forces and civilians. At least one civilian was killed and two others injured in a live shooting against a civilian vehicle on the Kirkuk-Tirkit highway late on Thursday, according to the Iraqi Security Media Cell. However, Saeed Ali Husseini, head of public relations for the Iranian-backed Popular Mobilization Forces (PMF) Northern Front, told Rudaw four civilians were killed in the attack.

He added that his organization, known to Iraqis as Hashd al-Shaabi, suspects ISIS members to be behind the attack.

Three members of Iraq's security forces were killed in two separate attacks in Kirkuk and Saladin provinces by ISIS on Tuesday.
A US defense contractor was killed and several American and Iraqi troops were wounded Friday in a rocket attack in northern Iraq, US officials said.

According to officials, the attack involved as many as 30 rockets fired at the Iraqi military compound near Kirkuk, where US service members are also based.

Such attacks have taken place on several occasions over the past few months, with US officials for the most part blaming Iran-backed fighters.

Col. Myles Caggins, a spokesman for the US-led coalition fighting Islamic State forces in Iraq and Syria, said Iraqi security forces were leading the investigation and response to the attack.
The rockets set off munitions at a storage facility when they landed resulting in confusing reports after the incident. Iraqi Federal Police located the suspected origin of the attack and found a truck with four rockets that had not yet been fired. In the past rocket launchers have been found that were used in attacks. Iraq has not yet concluded who was behind this or former attacks. Rockets and mortars have been fired at Balad air base, Asad base and Camp Taji, as well as near Q-West airbase.

US Secretary of State Mike Pompeo has said the US will hold Iran responsible if its proxies target US forces in Iraq. The State Department has also pointed fingers at Iran for recent attacks.

Posted by: 3dc || 12/28/2019 00:00 || Comments || Link || E-Mail|| [6598 views] Top|| File under: Govt of Iran Proxies
Israel-Palestine-Jordan
Low turnout in last planned Gaza border protest until March 2020
[IsraelTimes] Several Palestinians throw rocks and explosives at IDF troops, who respond with tear gas and rubber-coated bullets, but no live fire.

Some 1,800 Palestinians took part in a demonstration along the Gaza Strip border, with dozens rioting and clashing with Israeli soldiers, in the last of the planned mass protests until March.

Amid heavy rain and wind, the rallies had the lowest turnout in months, with tensions far lower than in previous weeks and no live fire by the Israeli army, an AFP correspondent said.


Several Palestinians threw rocks and explosives at the soldiers who responded with riot dispersal means.
The Hamas-run Gaza Health Ministry said several people were wounded by rubber-tipped bullets.

The committee responsible for organizing weekly protests in the border region between Israel and the Gaza Strip announced on Thursday that demonstrations would take place less frequently in 2020.

The High Commission for the March of Return and Breaking the Siege, which includes representatives of Gaza-based terror groups and political factions, said in a statement that protests would occur on "a monthly basis as well as whenever we need masses to gather and during prominent national occasions," starting on March 30, 2020.

More than 200 Palestinians have been killed at the demonstrations and thousands have been injured.
Posted by: trailing wife || 12/28/2019 00:27 || Comments || Link || E-Mail|| [6482 views] Top|| File under: Hamas
Syria-Lebanon-Iran
New map of Syrian Army offensive in southeast Idlib
Map can be seen at the link.

[AlMasdar] The Syrian Arab Army (SAA) offensive in southeastern Idlib has lasted a week now and their troops have captured dozens of towns and villages that were previously under the control of Hay'at Tahrir Al-Sham (HTS) and their allies.

Led by the 5th Corps and 25th Special Mission Forces Division (formerly Tiger Forces), the Syrian Army kicked off their offensive on Thursday, December 19th, after mobilizing thousands of soldiers a few days prior to the start of the operation.

The Syrian Army did not waste much time after beginning the offensive, as their troops had advanced as far west as Jarjanaz just a few days after starting the operation.

Once Jarjanaz was captured, the Syrian Army quickly pushed westward at another axis to not only gain fire control over the M-5 Highway south of Ma'arat Al-Nu'man, but also, to secure their advances.

Since capturing over 40 towns and villages, however, the Syrian Arab Army has temporarily halted their attack, as the weather conditions in the Idlib Governorate have grounded their air force.

Despite this, the Syrian Arab Army appears poised to push to not only Ma'arat Al-Nu'man, but also, the key city of Saraqib, which is strategically located along two major highways.
Posted by: trailing wife || 12/28/2019 03:11 || Comments || Link || E-Mail|| [6509 views] Top|| File under: Govt of Syria
Moment US and Syrian troops come face to face in northeast Syria: video
[AlMasdar] A new video that was released on Friday showed U.S. military personnel and Syrian Arab Army (SAA) troops coming face-to-face in northeastern Syria.

The video shows a Syrian soldier (some pages said he was an officer), as he faces an American patrol in the eastern Euphrates.

The Syrian Army soldier tells the U.S. patrol:

"You are occupiers, and you will leave Syria either today or tomorrow."
Posted by: trailing wife || 12/28/2019 03:11 || Comments || Link || E-Mail|| [6483 views] Top|| File under: Govt of Syria
'Doors open' for Syrians fleeing regime-rebel conflict in northwest: SDF commander
[Rudaw] Syrians fleeing regime-rebel clashes in northwestern Syria are able to flee to areas controlled by the Kurdish-led Syrian Democratic Forces (SDF), its commander said on Friday. The statement follows the displacement of over 235,000 people in two weeks of intense fighting in the final rebel stronghold, according to a UN report.

"Our doors are open to our people from Idlib," Mazloum Abdi commander of the multi-ethnic SDF said in a tweet. "They can coordinate with our military personnel who have origins in Idlib and are affiliated with the Syrian Democratic Forces to come to our areas."

Idlib, the last rebel bastion, has been under the control of Hayat Tahrir al-Sham (HTS), a former al-Qaeda affiliate group, since 2017. It is currently home to at least three million people, many of whom have already been displaced from other parts of the country.

Russian aircraft-backed regime forces launched an operation in mid-December to take the province, so far seizing control of tens of towns and villages. Advances made by regime loyalists in Idlib have brought them to less than four kilometers away from Maaret al-Numan, one of the rebel bastion's largest urban centres.

Damascus, which lost control of swaths of territory it used to hold due to civil war that began in 2011 and Islamic State (ISIS) offensive in 2014, has now regained control of about 70 percent of the country. It has also deployed troops to Kurdish-held areas to prevent further Turkish invasion, as requested by the SDF.

The Syrian Observatory of Human Rights (SOHR) on Friday published photos of protesters in Idlib demonstrating against the clashes between the regime and the jihadists.

According to Turkish state-owned Anadolu Agency (AA), more than 1,300 civilians have been killed since September 2018, when an agreement between Turkey and Russia to turn Idlib into a buffer zone was made but not implemented.

The SDF controls most of the predominantly Kurdish northeast Syria, known as the Autonomous Administration of North and East Syria (NES) or Rojava. Hundreds of thousands of the area's current inhabitants have been displaced from elsewhere in northern Syria, having fled in the wake of Operation Peace Spring, launched by Turkish forces and their Syrian proxies against the SDF on October 9.

At least 235,000 people have been displaced in northwestern Syria in just two weeks, the United Nations Office for the Coordination of Humanitarian Affairs (OCHA) said in a report published on Friday. They are seeking safety in other parts of the province or other opposition-held areas including Afrin and Azaz, in the north of Aleppo governorate.

Displaced people have been met with especially treacherous journeys and conditions, OCHA warned in its report.

"A volatile security situation along the access routes north and the shortage of fuel in Idlib area are limiting the movement of civilians fleeing the hostilities," the report said. "Displacement during winter is further exacerbating the vulnerability of those affected. Many who fled are in urgent need of humanitarian support, particularly shelter, food, health, non-food and winterization assistance."

Difficulties are set to be exacerbated by Russia and China's veto of Resolution 2449 – meant to ensure the safe access of humanitarian aid for Syrians - during a UN Security Council meeting last Friday, alarming international organizations whose work has benefited from the resolution since 2014.

Syrian civil rescue group The White Helmets has said it is preparing space for those fleeing Idlib to the once Kurdish-majority city of Afrin, captured by Turkey and its Syrian proxies from the SDF in March 2018.

"Our teams in Afrin and northern Aleppo continue to provide for the people, like widening roads and removing rubbles from them, cleaning houses to receive displaced families from Idlib, clearing sewage channels and responding to the traffic accidents," read the tweet.
Posted by: trailing wife || 12/28/2019 00:00 || Comments || Link || E-Mail|| [6493 views] Top|| File under: al-Nusra
Who's in the News
33
[untagged]
2
Taliban
2
Govt of Iran
2
Govt of Syria
2
Moslem Colonists
1
al-Nusra
1
Govt of Iran Proxies
1
Govt of Iraq
1
Narcos
1
Hamas
1
al-Shabaab (AQ)
1
Antifa
1
Boko Haram (ISIS)
Bookmark
E-Mail Me
The Classics
The O Club
Rantburg Store
The Bloids
The Never-ending Story
Thugburg
Gulf War I
The Way We Were
Bio
Merry-Go-Blog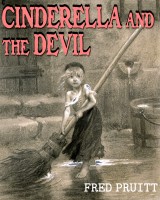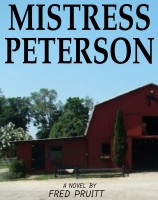 On Sale now!


A multi-volume chronology and reference guide set detailing three years of the Mexican Drug War between 2010 and 2012.

Rantburg.com and borderlandbeat.com correspondent and author Chris Covert presents his first non-fiction work detailing the drug and gang related violence in Mexico.

Chris gives us Mexican press dispatches of drug and gang war violence over three years, presented in a multi volume set intended to chronicle the death, violence and mayhem which has dominated Mexico for six years.
Click here for more information


Meet the Mods
In no particular order...


Steve White
Seafarious
Pappy
lotp
Scooter McGruder
john frum
tu3031
badanov
sherry
ryuge
GolfBravoUSMC
Bright Pebbles
trailing wife
Gloria
Fred
Besoeker
Glenmore
Frank G
3dc
Skidmark
Alaska Paul



Better than the average link...



Rantburg was assembled from recycled algorithms in the United States of America. No trees were destroyed in the production of this weblog. We did hurt some, though. Sorry.
35.153.100.128

Help keep the Burg running! Paypal: