Afghanistan
CENTAF releases airpower summary for Nov. 14
This daily report from the Air Force often details combat operations a day or more before the ground pounders get around to issuing their press release. Also note the countries involved.


In Afghanistan Nov. 13, Navy F/A-18 Hornets conducted a strike against Taliban extremists near Oruzgan. The F/A-18s expended guided bomb unit-12s on enemy targets.

Navy F/A-18 and Royal Air Force GR-7 Harriers provided close-air support to International Security Assistance Force, or ISAF, troops in contact with enemy forces near Kandahar. The F/A-18s expended GBU-12s, GBU-38s and cannon rounds and the GR-7s expended enhanced Paveway II munitions and rockets on enemy positions.

Air Force A-10 Thunderbolts provided close-air support to ISAF troops in contact with enemy forces near Musah Qal'eh. The A-10s expended cannon rounds on enemy positions.

Navy F/A-18s provided close-air support for ISAF troops in contact with Taliban extremists near Now Zad. The F/A-18s expended cannon rounds on enemy positions.

RAF GR-7s and Air Force A-10s provided close-air support to ISAF troops in contact with enemy forces near Kandahar. The A-10s also provided close air support to ISAF troops in contact near Lashkar Gah.

In total, 48 close-air-support missions were flown in support of ISAF and Afghan troops, reconstruction activities and route patrols.

Additionally, 10 Air Force and RAF intelligence, surveillance and reconnaissance, or ISR, aircraft flew missions in support of operations in Afghanistan. Navy fighter aircraft performed in non-traditional ISR roles with their electro-optical and infrared sensors.

In Iraq, an Air Force MQ-1Predator conducted a strike against anti-Iraqi forces near Baqubah. The Predator expended a Hellfire missile on enemy targets.

Air Force F-16 Fighting Falcons provided close-air support to troops in contact with anti-Iraqi forces near Al Iskandariyah, Samarra and Baghdad.

Air Force F-15E Strike Eagles provided close-air support to troops in contact with anti-Iraqi forces near Baghdad.

In total, coalition aircraft flew 34 close-air-support missions for Operation Iraqi Freedom. These missions included support to coalition troops, infrastructure protection, reconstruction activities and operations to deter and disrupt terrorist activities.

Additionally, 13 Air Force, Navy and RAF ISR aircraft flew missions in support of operations in Iraq. Air Force fighter aircraft performed in non-traditional ISR roles with their electro-optical and infrared sensors.

Air Force C-130 Hercules and C-17 Globemaster IIIs provided intra-theater heavy airlift support, helping sustain operations throughout Afghanistan, Iraq and the Horn of Africa. Approximately 130 airlift sorties were flown; nearly 460 tons of cargo was delivered, and some 3,630 passengers were transported. This included more than 47,000 pounds of troop re-supply air-dropped in eastern Afghanistan.

Coalition C-130 crews from Australia and Japan flew in support of OIF or OEF.

On Nov. 12, Air Force, RAF, Singaporean and French tankers flew 36 sorties and off-loaded almost 2.3 million pounds of fuel.
Posted by: Chuck Simmins || 11/14/2006 13:42 || Comments || Link || E-Mail|| [6469 views] Top|| File under:
Zawahiri's deputy captured in Khost
Afghan Islamic Press has gone to a subscription system, so all we have is the headline. Google check returns nothing. I'm guessing the capture refers to Qahtani, whose capture was reported yesterday. More details as they come available, if ever.
Coalition forces have arrested the right-hand man of Ayman al-Zawahiri, the number two in al-Qaida's high command, in Khowst in eastern Afghanistan a few days ago, Afghan Islamic Press reported Monday. The Pakistan-based news agency quoted Khowst police chief Gen Mohammad Ayub as saying that Saudi national Abu Qais who was among the six people arrested in Khowst was the closest aide of al-Zawahiri.
Posted by: Fred || 11/14/2006 00:00 || Comments || Link || E-Mail|| [6486 views] Top|| File under:
Africa Horn
30 killed in attack on Darfur village: AU
Up to 30 villagers were killed and 40 wounded when armed men riding horses and camels attacked a village in the Darfur region of western Sudan, an African Union (AU) official said on Monday. The attackers are suspected to be janjaweed, militiamen who have killed and plundered across the arid region, helping to drive some 2 million people into camps, said the official, who asked not to be named.
Posted by: Fred || 11/14/2006 00:00 || Comments || Link || E-Mail|| [6465 views] Top|| File under:
Bangladesh
Tales from the Crossfire Gazette©
Four more suspected criminals were killed 'crossfire' between the criminals and the law enforcers in Kushtia early Sunday, raising the 'crossfire' death counts to 708 since June 2004.


Everyone of them a dead commie.

With the death of the four on Sunday, the death count in such incidents rose to five since the caretaker government assumed office on October 29.


Caretaker gummint won't mess with the RAB, it's one of the only parts of B'desh that works ...

The deceased were identified as Babul and his associate Abbas of the outlawed Purba Banglar Communist Party.


How strange, they weren't Islamicists.

The police said they intercepted a gang of extremists on Mohishadanga road under the Islami University police station at about 4:00am while they were going to nearby Ranjitpur.


That's what you get for traveling under a police station at 4 am in B'desh ...

Sensing danger, the extremists opened fired on the police who retaliated, triggering a half-an-hour gunfight.


Spider senses tingling on both sides, and an irresolute gunfight ensues ...

Babul and Abbas died on the spot, the police said.


"Which spot?"
"That spot! Sez 'rosebud' right there!"

The police recovered a light machinegun from the spot.


Ohhh, nicely armed! That goes in the RAB gun crib for another outing ...


Bonus Crossfire!

In another incident, a police team encircled the house of one Gafur Ali at village Goiripara under Daulatpur upazila ...


No, we have no idea where that is ...

... upon information about gathering of a gang of robbers there at about 3:00am.


So these guys were the first act, it seems ...

The robbers opened fire on the law enforcers, forcing them retaliate.
Shafirul and Mijan received bullet wounds while trying to flee from the scene ...


"Ooch! Ouch! That hurts!"

... and died on the spot, the police claimed.
The police also arrested three other robbers — Abdul, Zaker and Kamal, and seized a pistol with eight bullets from the spot.


Abdul, Zaker and Kamal soon to star in a Crossfire near, ... well, maybe Goiripara.
Posted by: Steve White || 11/14/2006 00:00 || Comments || Link || E-Mail|| [6464 views] Top|| File under:
China-Japan-Koreas
Japan adopts list of embargoed goods to N. Korea
Japan's Cabinet adopted a list of embargoed items to North Korea as part of sanctions against Pyongyang following a nuclear test last month, a news report said Tuesday. Kyodo News agency said that Tokyo drew up the list in line with UN sanctions put in place after Pyongyang's test on Oct. 9. Japan has banned all of North Korea's vessels from Japanese ports, all imports from North Korea and severely limiting travel from the country since the test.
Posted by: Fred || 11/14/2006 00:00 || Comments || Link || E-Mail|| [6466 views] Top|| File under:
Europe
Paris: Montparnasse evacuated after bomb threat
Police were evacuating Paris' 57-story Montparnasse Tower following a bomb threat Monday, police said. Up to 3,000 people were being evacuated from the skyscraper in southern Paris after an anonymous caller made a threat over the telephone, officials at the police headquarters in Paris said. Police did not immediately find anything suspicious in a search of the building. Sniffer dogs were brought in to inspect all 57 floors, police said.
Posted by: Fred || 11/14/2006 00:00 || Comments || Link || E-Mail|| [6466 views] Top|| File under:
India-Pakistan
Crackdown on sub-clans of South Waziristan
The political administration of South Waziristan has launched a crackdown on five sub-clans of the Wazir Ahmad Zai tribe and three sub-clans of the Mahsood tribe. Dozens of businesses of these clans have been sealed off and several tribesmen have been detained in connection with rocket attacks on a jirga convened by the NWFP governor and attacks on electricity towers in the region. The clan of Ahmad Zai has been held responsible for rocket attacks on the recent jirga, and action has been taken in accordance with Section 40 of the Frontier Crime Regulations, under which the clan was pressed to hand over the men responsible for the attacks.

The assistant political agent has also launched a series of operations to crack down on tribesmen from Kani Guram, in connection with the blockade of Laddah Road, while another crackdown on a sub-clan of the Burki tribe is also in progress. The assistant political officer of the area said that tribesmen from the three sub-clans of the Mahsood tribe had been arrested for attacks on electricity towers a few days ago.


Yeah, right. I give the "crackdown" a week.
Posted by: Fred || 11/14/2006 00:00 || Comments || Link || E-Mail|| [6462 views] Top|| File under:
Bicycle bomb kills two in Quetta
At least two persons, including an eight-year-old girl, were killed and 15 others were wounded when a powerful bomb exploded in Smmungli area in the provincial capital on Monday. Officials of the police said that the explosive device went off at around 7:30 pm, at Smmungli area outside a fast food centre. The explosive device, which went off with a big bang, was planted on a bicycle of an unidentified person, said officials of police while talking to The News at the site of the explosion.

Following the blast, two vehicles and even number of motorcycles and scooters were damaged, besides, three shops were damaged badly. Due to the explosion the windowpanes of nearby buildings and vehicles, which were plying on the road, smashed. Officials of the police said that the explosive device was either timed or remote controlled. Some other sources confided that it was half-kilogram high power explosive material, which had been connected to a time device. The deceased were identified as Afghan girl who belonged to Uzbek tribe Ruquyya Bibi, 8, and Irfan Baloch, 35. The deceased sustained multiple injuries and breathed their last on the spot.

A large number of people most of them young ones were sitting in the expanded courtyard of the area and enjoying the tea, burgers, fast food and most of them the company of the friends, when the explosive device strapped in a bicycle went off with a big bang, causing injuries to over 15 persons three of them seriously. The injured were shifted to the civil hospital for medical treatment. The limbs and flash of many victims were scattered on the road. Police and the local administration reached the spot of explosion and started investigations. No arrest was made in the incident till our going to the press.
Posted by: Fred || 11/14/2006 00:00 || Comments || Link || E-Mail|| [6466 views] Top|| File under:
Iraq
10 killed in Baghdad bus bombing; 46 corpses found
At least 10 people were killed in a Baghdad bus bombing Monday. Police around the Iraqi capital also found 46 bullet-riddled corpses, many of them tortured, of men shot to death in apparent sectarian attacks, a security source said. The source said the bodies were recovered since early morning, with six found in Baghdad's northeastern Sunni neighbourhood of Ghazaliyah which has frequently been in conflict with the neighboring Shiite area of Shuala. A police commander kidnapped earlier the same day was among those killed, he said.

The violence followed Sunday's suicide attack on a bus near a church in northeast Baghdad that also wounded 17 people. Those killed in the bus included four women and an infant, a medic at nearby Sadr City's Imam Ali hospital said, adding that most of the corpses were charred beyond recognition.

Meanwhile, the U.S. military said it killed eight "terrorists" in multiple raids around Baghdad and detained another 41, while 10 bodies were recovered from Diyala, a flashpoint province north of Baghdad. Another 11 people were killed in a series of shootings around the country, including six in Baquba and a cameraman working for Sunni-owned satellite channel Sharqiya, shot dead in the northern city of Mosul.

On the political front, Shiite lawmaker Abbas al-Bayati said that "10 ministers are set to change." There are 37 ministers in the cabinet.


I just heard C. Northcote Parkinson snicker.

Bayati said Prime Minister Nuri al-Maliki will in the next few days invite all political blocs to propose new names of "three candidates for each ministry," adding that the focus this time was "on efficient technocrats."


Rather than on religious affiliation?

Maliki on Sunday told a closed session of parliament that he wanted a "comprehensive cabinet reshuffle," virtually blaming the current ministries for the precarious security situation in war-ravaged Iraq.


"Idjits! I'm surrounded by idjits!"

Amid the pervasive insecurity, there have also been repeated complaints about government corruption, lack of services and ministries more interested in serving their political parties than the people. Some lawmakers, however, say that the reshuffle would be cosmetic unless a drastic policy shift was announced by the U.S. and Iraqi authorities. "The extent of the cabinet reshuffle depends on the agreement between the political blocs," said senior Kurdish politician Mahmud Othman. "While the change will bring better efficiency in running the government, I do not think it is going to help improve the situation. The situation is very complicated. A lot of time has been lost."

Othman called for a "formula between the Americans and the Iraqis that could include gradual withdrawal of troops," a key factor for stemming unrest, according to Sunni Arabs, apart from the rampaging Shiite militias.
Posted by: Fred || 11/14/2006 13:15 || Comments || Link || E-Mail|| [6474 views] Top|| File under:
AIR STRIKE KILLS 3 TERRORISTS IN YUSIFIYYAH
BAGHDAD, IRAQ – A Coalition Forces air strike killed three terrorists in Yusifiyyah during an operation Monday.

Coalition Forces tracked the terrorists' movement on a dirt road on the outskirts of Yusifiyya.

Based on intelligence that linked the vehicle and the three terrorists to a local vehicle-borne improvised explosion device facilitation network, Coalition aircraft engaged and destroyed the vehicle with precision fires.

The result of this operation will significantly disrupt the VBIED production in the Baghdad region.

This and other recent operations in the region highlight the deliberate, methodical dismantlement of the al-Qaida in Iraq network and those who contribute to its illegal actions.

Posted by: GolfBravoUSMC || 11/14/2006 11:49 || Comments || Link || E-Mail|| [6465 views] Top|| File under:
Eight More Get Raisins; 16 Defer Until a Later Date
BAGHDAD, Iraq – Coalition Forces killed eight terrorists and detained 41 suspected terrorists while conducting multiple raids in the Baghdad area this morning.

During one of the raids, Coalition Forces called for the suspects in a building to surrender. The suspected terrorists began firing on Coalition Forces and attempted to flee the building. Coalition Forces returned fire killing eight terrorists and wounding one. Sixteen others threw down their weapons and surrendered.

Innocent until proven guilty?


The detainees are believed to have close ties with members of an al-Qaida in Iraq terrorist cell as well as links to foreign fighter facilitators.

Recent intelligence reports indicate the al-Qaida in Iraq terrorist cell has been active with local vehicle-borne improvised explosive devices and supporting the foreign fighter network. This intelligence was confirmed after ground forces discovered a suicide IED initiator and other explosive devices during the early morning raids.

Coalition and Iraqi forces continue to conduct operations around the clock and will persevere in their mission to deny and destroy terrorist safe havens, equipment and weapons.
Posted by: Bobby || 11/14/2006 05:58 || Comments || Link || E-Mail|| [6468 views] Top|| File under:
U.S. Warns Iraq to Stop Shiite Militias
BAGHDAD, Iraq (AP) - The U.S. Central Command chief confronted Iraq's prime minister on Monday over how Iraqi forces would halt raging violence and signaled a possible prelude to shifts in American policy on engaging Iran and Syria.

The meeting came as sectarian attacks killed at least 90 people throughout Iraq, 46 of them showing signs of torture. The U.S. military announced the deaths of four additional American soldiers.


Gen. John Abizaid, commander of all U.S. forces in the Middle East, sternly warned Prime Minister Nouri al-Maliki that he must disband Shiite militias and give the United States proof that they were disarmed, according to senior Iraqi government officials with knowledge of what the two men discussed.

One of the militias, the Mahdi Army, is loyal to anti-American cleric Muqtada al-Sadr. On Monday night, U.S. forces raided the homes of al-Sadr's followers and U.S. jets fired rockets on their northwest Baghdad neighborhood of Shula, residents said. Police said five residents were killed, though a senior al-Sadr aide put the death toll at nine. The U.S. military said it had no comment.

In their meeting, Abizaid also asked the Iraqi leader to give the U.S. military a firm timetable for when Iraq's security forces could take full control of the country, the officials said on condition of anonymity because of the sensitive nature of the talks.

Al-Maliki has been pressing the U.S. to move more quickly to hand security affairs over to his army, claiming it could crush violence in the country within six months. On Monday, Abizaid asked the prime minister to give a detailed explanation of how he would do that. The top U.S. commander in Iraq, Gen. George Casey, recently said it would take 12 to 18 months before Iraqi security forces were ready to control the whole country with some U.S. backup.

The U.S. did not respond to requests for comment on Monday's meeting.

But a brief statement by the Iraqi government said Abizaid told al-Maliki he had come to ``reaffirm President Bush's commitment'' to success in this country. It also said the two discussed the ``effect of neighboring countries on the security situation in Iraq,'' a clear reference to Iran and Syria.

That was particularly significant given that al-Maliki had said only a day earlier that he was ready to take ``five steps'' toward Syria if it took one in Iraq's direction.

After more than two decades of virtual estrangement between Damascus and Baghdad, the al-Maliki government has invited Syrian Foreign Minister Walid Moallem to visit and he accepted, although no date had been set.

What's more, the American blue-ribbon bipartisan commission trying to devise a new course for the war in Iraq, which met with President Bush and other White House officials Monday, was widely expected to recommend that the administration engage Iraq's neighbors in a bid to tamp down violence.

The Iraq Study Group plans to announce its recommendations to Bush and Congress by year's end.

The reference to Iraq's neighbors coincided with a call by British Prime Minister Tony Blair for Iran and Syria to help stem bloodshed in Iraq and to join efforts to stabilize the Middle East.

In a major foreign policy speech Monday night, Blair warned there would be no incentives or concessions for doing so and that any failure to assist would lead to international isolation for the two countries.

Blair was to speak with the Iraq Study Group by video-link Tuesday. Britain has been the Bush administration's key ally in the Iraq war and has about 7,000 forces in the country.

The Syrian ambassador to Washington affirmed a readiness to work with the United States.

``We in Syria believe that engagement with the United States on Iraq can help a lot, because we believe that we need to stabilize the situation in Iraq and support the political process there,'' Imad Moustapha told the British Broadcasting Corp.

Both Washington and Baghdad charge Syria with doing too little to prevent foreign fighters, especially al-Qaida operatives, from crossing its border into Iraq. Beyond that, top members of Saddam Hussein's former regime have found safe haven in Syria, where they have operated freely in helping fund and organize the Sunni insurgency that is responsible for the vast majority of U.S. deaths in Iraq.

As for Iran, many of the key figures in Iraq's now-dominant Shiite hierarchy spent years in exile there during Saddam's rule. One Shiite militia was trained by Iran's Revolutionary Guard. Iran is known to fund that militia and the one loyal to al-Sadr. Both are believed deeply involved in the sectarian killing that is tipping Iraq toward all-out civil war.

Abizaid was the third top U.S. official to visit Iraq since Oct. 30, and the meeting came a day after al-Maliki promised to shake up his government in a bid to end the sectarian slaughter.

National Security Adviser Stephen Hadley was first to visit, followed five days later by U.S. National Intelligence Director John Negroponte.

Before Abizaid pushed the same theme, Negroponte also demanded that al-Maliki disband militias by year's end - but was met with a flat rejection. Al-Maliki told Negroponte such a move would be political suicide. Al-Maliki, a Shiite, relies heavily on two major Shiite political groups which run the heavily armed militias.

In Monday's meeting, the government said, Abizaid ``emphasized the multinational forces' commitment to training Iraqi security forces to handle security in all Iraqi provinces.''

Responding to statements by al-Maliki that the United States should move more quickly to hand security affairs over to his army, Abizaid asked for ``proof that Iraqi security forces were capable of controlling the security situation in order for us to give you more powers as the commander in chief,'' according to the Iraqi government officials.

Such a move seemed distant Monday as a police said a bomb detonated on a bus in the northeast Baghdad Shaab neighborhood shortly after noon, killing 20 people. Sunni insurgents have frequently targeted Shiite bus passengers in the sectarian reprisal killings that are tearing at the fabric of Iraqi society.

Hours earlier, Mohammed al-Ban, a cameraman for Iraq's independent Al-Sharqiyah satellite television, was gunned down leaving his home in the northern city of Mosul. His wife was wounded, police said.

Al-Ban is the second Al-Sharqiyah journalist to be killed in recent weeks. Anchorwoman Leqaa Abdul Razzaq was fatally shot last month in Baghdad.

At least 89 journalists have been killed in Iraq since hostilities began in March 2003, according to an Associated Press count based on statistics kept by the New York-based Committee to Protect Journalists. Thirty-five other media employees, including drivers, interpreters and guards, have been killed, all but one of them Iraqi.

Gunmen mowed down at least 23 other people, including a city councilman and a Sunni sheik, in executions and assassinations around Iraq. At least 46 bodies were also found shot and with signs of torture.


Posted by: GolfBravoUSMC || 11/14/2006 05:16 || Comments || Link || E-Mail|| [6463 views] Top|| File under:
Basra boat bombing blamed on rogue Shias: Tatertots Gone Rancid
Video: Insurgents change tactics to bring terror to the waterways
The terrorists responsible for the deaths of four British soldiers killed in a bomb attack in Iraq are suspected to be from rogue Shia militias.

A detailed forensic examination at the scene of the bombing, which also left three soldiers severely wounded, was under way yesterday in an attempt to trace the killers.

advertisementMilitary commanders are concerned that the insurgents had identified a weak spot in British defences by targeting boats on the Shatt al Arab that cuts through Basra.

Security assessments are being conducted to discover how to avoid further attacks on the waterway that the British patrol to prevent smuggling of guns, drugs and cash.

The Ministry of Defence named the regiments of the four men killed in the attack that targeted two patrol boats near a pontoon bridge just two hours after the Remembrance Service in Basra.

One of the soldiers was from the Royal Signals, one from the Intelligence Corps, a third from 539 Assault Squadron and the fourth from 45 Commando, Royal Marines.

One of the seriously injured men had "improved significantly" although the other two remained "very serious", an MoD spokesman said yesterday.

It is believed that a remote control device was used to detonate the bomb as two boats approached the bridge.

Military sources believe the terrorists knew the bridge only opened on Sundays and targeted the troops as they passed through or close to the west bank.

British troops vowed to hunt down the killers once the forensic examination had been completed.

"We will be carrying out a follow-up operation to target those responsible," an officer in Basra said.

Before the attack the waterway, which forms the boundary between Iraq and Iran, had been considered a safer way of transporting troops and equipment than by road.

The Prime Minister yesterday called for Iran and Syria to be engaged in efforts to secure peace in Iraq and the Middle East.

Des Browne, the Defence Secretary, also stressed the situation in Iraq could not be viewed in isolation.

"Throughout the conflict we have been calling on Iran and Syria to do more to stop the flow into Iraq of foreign fighters, bomb-making equipment and know-how," he told the BBC Radio 4 Today programme.

He added that the bombing was a "stark reminder" of the perils faced by troops in Iraq.

He said: "This terrible incident reinforces in our minds the sacrifice made by the brave men and women of our armed forces."

The families of the casualties have been informed but some requested that their names should not be released for 24 hours, the MoD said.



Posted by: GolfBravoUSMC || 11/14/2006 04:45 || Comments || Link || E-Mail|| [6468 views] Top|| File under:
Gunmen seize 100 at Iraq ministry
Armed men in military-style uniforms have kidnapped more than 100 men from a research institute belonging to Iraq's higher education ministry.

A ministry spokeswoman said the gunmen arrived in new pick-up vehicles and stormed the ministry's Research Directorate in central Baghdad.

They ordered women into one room and seized the men, including employees, guards and visitors to the building.

Academics and researchers have been frequent targets of violence in Iraq.
Posted by: phil_b || 11/14/2006 04:03 || Comments || Link || E-Mail|| [6482 views] Top|| File under:
Turkish man abducted in Iraq confirmed killed
A Turkish man abducted by a militant group in Iraq has been killed, the Turkish Foreign Ministry said Monday. Turkish officials had long suspected that Yildirim Tek, who was taken hostage in Iraq in July, was killed by his kidnappers. A Foreign Ministry statement said Tek's family identified a photo of a body found a month and a half ago near a road leading to Baghdad Airport as that of the missing man.
Posted by: Fred || 11/14/2006 00:00 || Comments || Link || E-Mail|| [6465 views] Top|| File under:
US raids Baghdad Shi'ite neighborhood; nine dead
US forces Monday night raided the homes of followers of radical anti-American Shi'ite cleric Muqtada al-Sadr, then called in US jets that were circling the northwest Baghdad neighborhood and firing rockets, killing nine people, residents said. Police put the death toll at five. "Occupation forces are currently carrying out raids against al-Sadr's followers in the neighborhood of Shula," Jalil al-Nouri, a senior al-Sadr aide, told The Associated Press by telephone.

Al-Nouri said nine people were killed in the raid and others were wounded. The number could not be independently confirmed. Police Lt. Mohammed Khyoun said five people had been killed, and 15 wounded. Al-Nouri said there were gun battles going on between residents and US troops who were using tanks and armored personnel carriers. He said US Apache helicopters as well as warplanes were involved in the attacks on Shula.
Posted by: Fred || 11/14/2006 00:00 || Comments || Link || E-Mail|| [6466 views] Top|| File under:
Car explodes near Iranian Embassy in Baghdad, no injuries reported
(KUNA) -- A booby-trapped car exploded early in the morning on the edge of the heavily fortified Green Zone in Baghdad near the Iranian Embassy, Iraqi police said Monday. Five cars were destroyed and there was damage to a number of buildings, but no human losses were reported. Meanwhile, a US Army statement said its forces killed four militants in different incidents after they engaged with them in western Baghdad. The US army seized great quantities of weapons , explosives, and rocket-propelled grenade launchers, the statement added.
Posted by: Fred || 11/14/2006 00:00 || Comments || Link || E-Mail|| [6464 views] Top|| File under:
Israel-Palestine-Jordan
PA Arrests Two Collaborators
(IsraelNN.com) Palestinian Authority (PA) security forces have arrested two men for allegedly helping the Israel Security Agency (Shin Bet), according to the independent Arab Ma'an news agency. One of the men was described as a 20-year-old man from Khan Yunis, south of Gaza city, and the other as a 41-year-old man from Jabaliya, also in the Gaza region. Sources said the men received money from Israel, which used their information to prevent terrorist attacks. Previously, the PA has executed several collaborators.
Posted by: Fred || 11/14/2006 13:42 || Comments || Link || E-Mail|| [6464 views] Top|| File under:
IDF forces kill Paleo gunny near Nablus
Palestinian sources reported that IDF forces killed one armed gunman in Nablus Monday morning. The IDF confirmed that the incident took place during an operation.
Posted by: Fred || 11/14/2006 00:00 || Comments || Link || E-Mail|| [6463 views] Top|| File under:
Southeast Asia
Indonesia Suspect Not Linked to al-Qaida
A man suspected of bombing an American fast food restaurant was trying to commit suicide and has no link with the al-Qaida-linked militant group Jemaah Islamiyah, police said Monday. The man was seriously injured when he detonated a small bomb at an A&W restaurant in a mall in eastern Jakarta on Saturday. He was the only casualty in the attack.


"He said if he killed himself in a normal way it would not be cool."

Got something against root beer, does he?

The 36-year-old electrical repairman told investigators Monday from his hospital bed that he was trying to commit suicide, said Police Chief Maj. Gen. Adang Firman, without saying whether he also intended to kill others too. "He was trying to cause a sensation," Firman said. "He said if he killed himself in a normal way it would not be cool."
Posted by: Fred || 11/14/2006 00:00 || Comments || Link || E-Mail|| [6464 views] Top|| File under:
Philippine police arrest suspected Jemaah Islamiyah-trained bomber
Philippine police on Monday arrested a Muslim rebel who was allegedly trained in bomb-making by the al-Qaida-linked terror group Jemaah Islamiyah, officials said. Blah Platon, a member of the Moro Islamic Liberation Front, was carrying a homemade bomb on a motorcycle when police intercepted him before dawn at a checkpoint on a highway in Tacurong town, 950 kilometers (590 miles) southeast of Manila, Chief Superintendent German Doria said. "This man is a known bomb expert trained by Jemaah Islamiyah," said Doria, the regional police chief. "He knows how to assemble improvised bombs."

Platon also was wanted for kidnapping and carried a 175,000 peso (US$3,500; €2,720) bounty on his head. Doria said authorities were investigating Platon's links to bomb attacks in the southern Philippines, including an Oct. 10 bombing in Makilala town in North Cotabato province that killed six people and wounded 29.

Last month, police filed murder charges against two top Indonesian terror suspects - Dulmatin and Umar Patek - and 18 Filipino rebels. Dulmatin and Patek — believed to be hiding in the southern Mindanao region - have been blamed for some of Southeast Asia's worst terrorist attacks, including the 2002 Bali bombings that killed 202 people. MILF chairman Al Haj Murad was initially included in the complaint but the prosecutor later dropped him from the list because of a lack of evidence. The rebels had warned the murder charges might scuttle peace talks.
Posted by: Fred || 11/14/2006 00:00 || Comments || Link || E-Mail|| [6464 views] Top|| File under:
Syria-Lebanon-Iran
Plutonium (and HEU) found in Iran waste facility
International Atomic Energy experts have found unexplained plutonium and highly enriched uranium traces in a nuclear waste facility in Iran and have asked Tehran for an explanation, an IAEA report said Tuesday.


My only surprise is that the Mad Mullahs™ are this clumsy -- they ought to clean up better than this.

The report, prepared for next week's meeting of the 35-nation IAEA, also faulted Tehran for not cooperating with the agency's attempts to investigate suspicious aspects of Iran's nuclear program that have lead to fears it might be interested in developing nuclear arms.

And it said it could not confirm Iranian claims that its nuclear activities were exclusively nonmilitary unless Tehran increased its openness. "The agency will remain unable to make further progress in its efforts to verify the absence of undeclared nuclear material and activities in Iran," without additional cooperation by Tehran, said the report, by IAEA chief Mohamed ElBaradei. Such cooperation is a "prerequisite for the agency to be able to confirm the peaceful nature of Iran's nuclear program," it added.

As expected, the four-page report made available to The Associated Press confirmed that Iran continues uranium enrichment experiments in defiance of the U.N. Security Council.
Posted by: ed || 11/14/2006 15:19 || Comments || Link || E-Mail|| [6483 views] Top|| File under:
Who's in the News
92
[untagged]
Bookmark
E-Mail Me
The Classics
The O Club
Rantburg Store
The Bloids
The Never-ending Story
Thugburg
Gulf War I
The Way We Were
Bio
Merry-Go-Blog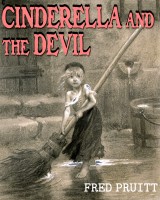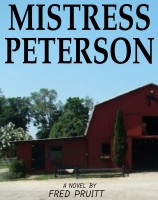 On Sale now!


A multi-volume chronology and reference guide set detailing three years of the Mexican Drug War between 2010 and 2012.

Rantburg.com and borderlandbeat.com correspondent and author Chris Covert presents his first non-fiction work detailing the drug and gang related violence in Mexico.

Chris gives us Mexican press dispatches of drug and gang war violence over three years, presented in a multi volume set intended to chronicle the death, violence and mayhem which has dominated Mexico for six years.
Click here for more information


Meet the Mods
In no particular order...


Steve White
Seafarious
Pappy
lotp
Scooter McGruder
john frum
tu3031
badanov
sherry
ryuge
GolfBravoUSMC
Bright Pebbles
trailing wife
Gloria
Fred
Besoeker
Glenmore
Frank G
3dc
Skidmark
Alaska Paul



Better than the average link...



Rantburg was assembled from recycled algorithms in the United States of America. No trees were destroyed in the production of this weblog. We did hurt some, though. Sorry.
34.239.160.86

Help keep the Burg running! Paypal: