Afghanistan
18 in wedding party killed by IED
A massive

roadside kaboom

has killed at least 18 people, mostly

women and kiddies

, on their way to a wedding in northern Afghanistan.

At least 15 others were

maimed

in what a BBC correspondent called one of the worst such attacks for some time.

The victims were on a minibus, heading to the wedding in the Dawlatabad district of Balkh province, when it was struck at about 06:00 local time.



Afghanistan's Caped President

Hamid Maybe I'll join the Taliban Karzai
... A former Baltimore restaurateur, now 12th and current President of Afghanistan, displacing the legitimate president Rabbani in December 2004. He was installed as the dominant political figure after the removal of the Taliban regime in late 2001 in a vain attempt to put a Pashtun face on the successor state to the Taliban. After the 2004 presidential election, he was declared president regardless of what the actual vote count was. He won a second, even more dubious, five-year-term after the 2009 presidential election. His grip on reality has been slipping steadily since around 2007, probably from heavy drug use...
strongly condemned the attack.

"Planting a mine on a road used by civilians and the killing of innocent people represents hostility toward humanity," he said in a statement.

No-one has admitted carrying out the attack, and it is not clear if the minibus was the intended target.

Posted by: Anguper Hupomosing9418 || 10/19/2012 11:32 || Comments || Link || [336092 views] Top|| File under:
Anti-Taliban Uprisings Reach Kabul
[Tolo News] Residents only 25 kilometres from Afghanistan's capital have taken up arms against Taliban Islamic fascisti in their area, joining the growing tide of local uprisings which reportedly began in other provinces in late June.

The residents of the Sorobi district in Kabul province's east said they are tired of conflict and the violence of the Taliban which involved burning schools and clinics.

"We will take the security of our villages and our nation and we will not accept any foreigners who come and destroy our schools or clinics," one of the residents said.

Another resident added, "We will fight alongside our nation against those who interfere in our country and we are collaborators with our government and our people."

Meanwhile the Ministry of Interior told TOLOnews Thursday that it supports the people's revolt.

"The people's uprisings in some provinces of country are a very important issue. These uprisings are good in that people of Afghanistan are involved in eradicating terrorist groups and association with their security forces," Ministry of Interior

front man

Sediq Sediqqi said.

The Sorobi residents called for the support of the government to rebuild schools, roads, and clinics for them in their area.

The first reported uprising of local residents took place in central Ghazni province in June in one of the most contested districts, Andar, by government and Taliban forces. f

Since then, there have been reports of uprisings across at least ten provinces, including Baghlan, Kapisa, Nangarhar


The unfortunate Afghan province located adjacent to Mohmand, Kurram, and Khyber Agencies. The capital is Jalalabad. The province was the fief of Younus Khalis after the Soviets departed and one of his sons is the current provincial Taliban commander. Nangarhar is Haqqani country..


, Faryab and Laghman.

The Sorobi reports are the first to happen this close to the country's capital Kabul.
Posted by: trailing wife || 10/19/2012 00:00 || Comments || Link || [336068 views] Top|| File under: Taliban
Africa Horn
UN demands inquiry after Darfur peacekeeper killed
[Daily Nation (Kenya)] UN Secretary General
the ephemeral Ban Ki-moon


... of whom it can be said to his credit that he is not Kofi Annan...


demanded an investigation after one peacekeeper was killed and three others

maimed

on Wednesday in an ambush in Sudan's North Darfur state.

According to Ban's

front man

, Martin Nesirky, all the victims, from the African Union


...a union consisting of 53 African states, most run by dictators of one flavor or another. The only all-African state not in the AU is Morocco. Established in 2002, the AU is the successor to the Organisation of African Unity (OAU), which was even less successful...


-United Nations


...an organization originally established to war on dictatorships which was promptly infiltrated by dictatorships and is now held in thrall to dictatorships...


Mission in Darfur (UNAMID), had South African nationality.

"The secretary general urges the government of the Sudan to conduct a full investigation and to ensure the perpetrators are brought to justice," a statement from Ban said.

"The secretary general expresses his condolences to the government of the Republic of South Africa, UNAMID and to the family of the fallen peacekeeper."

A joint statement from the 15 members of the UN Security Council condemned the attack in the strongest terms, and called on the Sudanese authorities "to swiftly investigate the incident and bring the perpetrators to justice."

Posted by: Fred || 10/19/2012 00:00 || Comments || Link || [336071 views] Top|| File under: Govt of Sudan
Mali Islamists Destroy More Saints' Tombs in Timbuktu
[An Nahar]
Islamists controlling northern Mali were destroying more

Mohammedan

saints' tombs in the ancient city of Timbuktu on Thursday, witnesses said, in the latest attack on the world heritage sites considered blasphemous by the jihadists.

Rebels from the al-Qaeda-allied group Ansar Dine (Defenders of the Faith) have drawn international condemnation for waging a campaign of destruction on the city's cultural treasures since seizing it in the wake of a March coup that plunged Mali into chaos.

A resident said the Islamists, some of them armed, had arrived in three vehicles in the southern neighborhood of Kabara and begun destroying one of the area's three ancient tombs.

"They are destroying the first tomb with pickaxes and other tools and saying they are going to destroy all the tombs," another resident said.

Ansar Dine, which controls Timbuktu along with al-Qaeda's north African branch, began its campaign of destruction after U.N. cultural organization UNESCO put the fabled city on its list of endangered world heritage sites.

In July, Ansar Dine rebels smashed seven tombs of ancient

Mohammedan

saints as well as the "sacred door" to a 15th-century mosque.

The group has also threatened to destroy the city's three ancient mosques, one of which dates back to 1327.

Once considered one of Africa's most stable democracies, Mali has slid into chaos since the March 22 coup overthrew the government of president Amadou Toumani Toure.

Tuareg rebels and a number of Islamist groups including Al-Qaeda in the Islamic Maghreb (AQIM) capitalized on the power vacuum in the south to seize the vast desert north, an area larger than

La Belle France

.

But the Islamists then overran the Tuareg and have been imposing their strict version of sharia on areas under their control, arresting unveiled women, stoning an unmarried couple to death, publicly flogging smokers and amputating suspected thieves' limbs, according to residents and rights groups.

The latest destruction came after the U.N. Security Council last week passed a resolution asking West African nations to speed up preparations for an international military intervention to reclaim northern Mali, giving them 45 days to lay out detailed plans.

The Economic Community of West African States (ECOWAS) has said it has 3,000 troops on standby for an intervention in the north.

Lawmakers from northern Mali called Thursday for Western military action to remove the Islamists.

"There must be an urgent intervention of Western forces," Elhadj Baba Haidara, the head of a group representing elected officials in the north, told journalists in

Gay Paree

, warning that delays were giving the Islamists time to consolidate their hold on the region.

"They have ways of indoctrinating the population, with fear, with conviction, with force or with money," said Haidara, the elected deputy for Timbuktu.

Posted by: Fred || 10/19/2012 00:00 || Comments || Link || [336064 views] Top|| File under: Ansar Dine
Africa North
One Dead as Rival Groups Clash in Tunisia
[An Nahar] An opposition party coordinator in the southern town of Tataouine


Probably somewhere around Mos Eisley...


died Thursday as his supporters clashed with those of the Islamist-led government, his Call of Tunisia party and the interior ministry said.

A party official told Agence France Presse that Lotfi Naguedh died after being beaten by pro-government demonstrators who attacked his office.

Interior ministry spokesman Khaled Tarrouche confirmed the violence but said Naguedh had died of a heart attack.

A Call of Tunisia spokesman retorted: "Even if it was a heart attack, it was directly linked to the attack."

The party was founded in June by Beji Caid Essebsi, a senior official in the first years of ousted president Zine El Abidine Ben Ali's rule, who served as interim premier in the aftermath of the veteran strongman's ouster last year.

The ruling coalition accuses him of regrouping former regime officials and seeking to undermine the government.

The League for the Protection of the Revolution, a grouping close to the ruling coalition, had called the demonstration on Thursday that then marched on the headquarters of a local trade union which Naguedh headed.

Outside the union building, the demonstration degenerated into clashes in which stones and Molotov cocktails were thrown by both sides, the interior ministry said.

"Police reinforcements were deployed and separated the two sides," the ministry spokesman said. "The situation is now calm."

Call of Tunisia insisted the violence came solely from the pro-government demonstrators.

Senior party official Lazhar Lakremi condemned the "cowardly hand of treason and terrorism" behind Naguedh's death.

Last month, Lakremi charged that a member of the government, whom he did not identify, was plotting to assassinate the party leader Essebsi.

The League for the Protection of the Revolution has hit back with fiery rhetoric of its own, promising in an October 13 statement to make the "enemies of the revolution and henchmen of the old regime... regret that they did not take their own lives."

The bad blood between the two sides has impacted on efforts to thrash out a post-revolution constitution so that a new date can be set for fresh elections that had been due to take place this year.

Two parties in the governing coalition -- Islamist Ennahda party of Prime Minister Hamadi Jebali and the center-left Congress for the Republic of President Moncef Marzouki -- boycotted crisis talks on the new constitution on Tuesday to protest against the participation of Call of Tunisia.

They did so even though both leaders attended.

Posted by: Fred || 10/19/2012 00:00 || Comments || Link || [336065 views] Top|| File under: Arab Spring
Malians Protest Foreign Military Intervention Plans
[An Nahar] Some 2,000 people

erupted into the streets

in the Malian capital Thursday to protest plans for a foreign military intervention to reclaim territory seized by armed Islamist groups in the north.

The march was organized to support Mali's own army and to protest plans by the Economic Community of West African States (ECOWAS) to send in a regional force, but failed to match the numbers of a pro-intervention march a week ago, which drew some 10,000 people.

The protesters marched through the streets of central Bamako brandishing signs and banners and chanting in protest against interim president Dioncounda Traore.

"Dioncounda is incompetent," "No to the confiscation of our national

illusory sovereignty

," and "Long live the Malian army" were among the slogans.

The march was called by an umbrella group of civil society groups called the Coordination of Patriotic Organizations of Mali (COPAM). Last week's march was sponsored by political parties, unions, and non-COPAM organizations.

Once considered one of Africa's most stable democracies, Mali was plunged into chaos by a March 22 coup that overthrew the government of president Amadou Toumani Toure.

A series of Islamist groups including al-Qaeda's north African branch capitalized on the power vacuum to seize the country's vast desert north, an area larger than

La Belle France

.

Posted by: Fred || 10/19/2012 00:00 || Comments || Link || [336068 views] Top|| File under: Ansar Dine
Ex-rebels attack Libya's Bani Walid, 11 killed
[Daily Nation (Kenya)] At least eleven Libyans were killed and scores

maimed

in

festivities

on Wednesday when ex-rebels linked to the army attacked Bani Walid, a former bastion of dictator Moamer Qadaffy, local sources said. Read (Libya's Misrata tense after death of man who caught Qadaffy)

"Clashes today left four dead and 19

maimed

in the ranks of Libya Shield," said a commander of the brigade which operates under the banner of the army.

The deputy director of Bani Walid's hospital, Abdullah al-Mansuri, told AFP that his facility had received another "seven dead people and 75

maimed

, including a 14-year-old girl."

"Bani Walid was shelled from three fronts today," said Massud al-Waer, a local official in Bani Walid. Dozens of residents were

maimed

in the assault, he told AFP.

The attack came exactly one year after former rebels declared the liberation of Bani Walid, which remained loyal to the long-time leader throughout the 2011 conflict that led to his ouster and death.

Rebels defeated Bani Walid fighters loyal to the former regime on October 17, 2011 -- just three days before Qadaffy was captured and killed in his hometown of Sirte.

But many Libyans feel Bani Walid, 170 kilometres (110 miles) southeast of Tripoli


...a confusing city, one end of thich is located in Lebanon and the other end of which is the capital of Libya. Its chief distinction is being mentioned in the Marine Hymn...


, was never truly "liberated" and see it as a shelter for regime loyalists and criminal gangs.

The hilltop town came back into focus last month after the death of a former rebel from the city of Misrata who was credited with capturing Qadaffy and was later kidnapped, allegedly tortured and shot in Bani Walid.

The death of former rebel Omar ben Shaaban, 22, stoked tensions between Misrata and Bani Walid, neighbouring but historically rival cities which found themselves on opposite sides of the 2011 conflict.

The General National Congress (GNC), the highest political authority, ordered the defence and interior ministries on September 25 to find those who held him hostage for weeks in Bani Walid and authorised the "use of force if necessary."

Acting on the national assembly's order, army troops and brigades made up of ex-rebels encircled Bani Walid in early October and threatened to "purge" former regime remnants.

On Wednesday, Shield Libya officers and fighters from the city of Misrata said that they had received orders to advance into Bani Walid but the army's

front man

, Colonel Ali al-Sheikhi, swiftly denied this.

"We gave no order to attack," Sheikhi told AFP, adding that the authorities wanted to give a chance for negotiations to succeed.

Later, the chief of staff said in a statement carried by the official news agency LANA that the army was in fact "ready to enter Bani Walid."

The statement called on "all parties to exercise self-restraint" so that "units of the regular army can impose the authority of the state."

Last week, tribal chiefs interviewed by AFP in Bani Walid said that they would refuse the entry of "lawless militias" into the town and stressed that there was no such thing as an army in Libya.

Posted by: Fred || 10/19/2012 00:00 || Comments || Link || [336064 views] Top|| File under: Arab Spring
Arabia
26 dead in al Qaeda attack on Yemen army base
At least 13 suspected al Qaeda members and 13 soldiers died in an attack on an army base in the southern Yemeni province of Abyan on Friday, according to medical and military sources.

Two terrorists militants wearing army uniforms drove an explosives-laden car into the military base, killing themselves and 10 soldiers and wounding 15 other soldiers. Moments later, a group of terrorists militants attacked the base from the sea and 11 more terrorists militants and three soldiers were killed in the fighting that ensued.

An injured soldier said, "The two suicide bombers were wearing army uniforms, and even their car had a military numberplate, so they didn't raise any suspicion."
Posted by: ryuge || 10/19/2012 09:05 || Comments || Link || [336076 views] Top|| File under:
Shell Explodes Killing Two at Yemen Weapons Depot
[An Nahar] A shell fired accidentally at an army weapons depot in the Yemeni capital killed two people and

maimed

seven others on Thursday, a security official told Agence

La Belle France

Presse.

"Initial information indicates that a shell was (accidentally) fired at the weapons depot" from a nearby military facility where troops "were training," the official said on condition of anonymity.

One of the victims was a soldier while the other was a civilian who lived near the depot. Of the seven

maimed

, five were soldiers and two were civilians.

Witnesses said the shell that struck the weapons depot set off a series of

kaboom

which rang out across the city and large plumes of smoke could be seen rising from the site.

Debris and shrapnel from the blast spilled into surrounding neighborhoods, they said.

The shell hit a barracks under the command of General Ali Mohsen al-Ahmar, who had joined last year a popular uprising against now ousted president President-for-Life Ali Abdullah Saleh


... Saleh initially took power as a strongman of North Yemen in 1977, when disco was in flower, but he didn't invite Donna Summer to the inauguration and Blondie couldn't make it...
Posted by: Fred || 10/19/2012 00:00 || Comments || Link || [336068 views] Top|| File under:
Caribbean-Latin America
Mexican Army bags 4 bad guys in Nuevo Laredo

For a map, click here. For a map of Tamaulipas state, click here

By Chris Covert
Rantburg.com

Four unidentified armed suspects were killed Thursday in an armed confrontation in the Mexican border city of Nuevo Laredo, according to Mexican news reports.

A news report appearing Thursday evening on the website of El Sol de Mexico news daily said that a unit of the Mexican 8th Military Zone encountered armed suspects travelling aboard a vehicle on Bulevar Aeropuerto in Voluntad y Trabajo colony at around 0930 Thursday morning.

Army gunfire killed four suspects. A total of four rifles, undisclosed quantities of weapons magazines and ammunition were seized as well as one vehicle.

According to a news item posted on the website of Milenio news daily Thursday night, the four dead were identified as escapees from the Piedras Negras, Coahuila Centro Readaptacion Social (CERESO) prison, which took place last month. A total of 132 inmates, reportedly members of the Los Zetas criminal gang, escaped. A total of 104 inmates remain at large.

Chris Covert writes Mexican Drug War and national political news for Rantburg.com
Posted by: badanov || 10/19/2012 00:00 || Comments || Link || [336067 views] Top|| File under:
Europe
Terror attack against Israeli targets said thwarted in Cyprus
Cypriot newspaper reports security forces seized 100 grams of explosives in resort town

Security forces in Cyprus thwarted a planned terror attack against Israeli targets in the island country, a Cypriot newspaper reported Thursday.

Security forces on the island seized 100 grams (3.5 ounces) of a powerful explosive in the port of Limassol, local paper Alithia reported. The amount of the explosive, described as pink and comprising small balls, was reportedly enough to cause massive damage.

The perpetrators intended to target Israeli cruise ships visiting Cyprus, according to the paper. No arrests were made.

Official Israeli sources said they were not aware of the plot.

In July, Cypriot authorities said they had tossed in the clink
Don't shoot, coppers! I'm comin' out!
a Lebanese man with links to Hezbollah who was planning attacks on Israelis in the country.

A number of planned attacks against Israeli targets around the world have been foiled in the past year, including in Thailand and Georgia. In mid-July, a bus full of Israeli tourists was blown up in the Bulgarian resort town of Burgas; five Israelis and the bus driver were killed. Earlier in the year, the wife of Israel's military attache in India was injured by a bomb attached to her car.

Israel has said the attacks were part of a concerted effort by Iran, which employs the Lebanese Shiite

bad turban

group Hezbollah as its proxy to target Israelis around the world.

Cyprus is one of the most popular tourist destination for Israelis, with some 32,000 visiting the island in 2011, according to official figures.
Posted by: trailing wife || 10/19/2012 00:00 || Comments || Link || [336067 views] Top|| File under:
Home Front: WoT
CIA found militant links a day after Libya attack
Released early this morning -- from AP, so read carefully...


The CIA station chief in Libya reported to Washington within 24 hours of last month's deadly attack on the U.S. Consulate that there was evidence it was carried out by militants, not a spontaneous mob upset about an American-made video ridiculing Islam's Prophet Muhammad, U.S. officials have told The Associated Press.

It is unclear who, if anyone, saw the cable outside the CIA at that point and how high up in the agency the information went. The Obama administration maintained publicly for a week that the attack on the diplomatic mission in Benghazi that killed U.S. Ambassador Chris Stevens and three other Americans was a result of the mobs that staged less-deadly protests across the Muslim world around the 11th anniversary of the 9/11 terror attacks on the U.S.

Now congressional intelligence committees are demanding documents to show what the spy agencies knew and when, before, during and after the attacks.
The White House now says the attack probably was carried out by an al Qaida-linked group, with no public demonstration beforehand. Secretary of State Hillary Rodham Clinton blamed the "fog of war" for the early conflicting accounts.

The officials who told the AP about the CIA cable spoke anonymously because they were not authorized to release such information publicly.

Congressional aides say they expect to get the documents by the end of this week to build a timeline of what the intelligence community knew and compare that to what the White House was telling the public about the attack. That could give Romney ammunition to use in his foreign policy debate with Obama on Monday night.

The two U.S. officials said the CIA station chief in Libya compiled intelligence reports from eyewitnesses within 24 hours of the assault on the consulate that indicated militants launched the violence, using the pretext of demonstrations against U.S. facilities in Egypt against the film to cover their intent. The report from the station chief was written late Wednesday, Sept. 12, and reached intelligence agencies in Washington the next day, intelligence officials said.

The briefing points, obtained by the AP, added: "There are indications that extremists participated in the violent demonstrations" but did not mention eyewitness accounts that blamed militants alone.

Such raw intelligence reports by the CIA on the ground would normally be sent first to analysts at the headquarters in Langley, Va., for vetting and comparing against other intelligence derived from eavesdropping drones and satellite images. Only then would such intelligence generally be shared with the White House and later, Congress, a process that can take hours, or days if the intelligence is coming only from one or two sources who may or may not be trusted.

U.S. intelligence officials say in this case the delay was due in part to the time it took to analyze various conflicting accounts. One official, speaking on condition of anonymity because he wasn't authorized to discuss the incident publicly, explained that "it was clear a group of people gathered that evening" in Benghazi, but that the early question was "whether extremists took over a crowd or they were the crowd."

But that explanation has been met with concern in Congress. "The early sense from the intelligence community differs from what we are hearing now," Rep. Adam Schiff, D-Calif., said. "It ended up being pretty far afield, so we want to figure out why ... though we don't want to deter the intelligence community from sharing their best first impressions" after such events in the future.

"The intelligence briefings we got a week to 10 days after were consistent with what the administration was saying," said Rep. William Thornberry, R-Texas, a member of the House Intelligence and Armed Services committees. Thornberry would not confirm the existence of the early CIA report but voiced skepticism over how sure intelligence officials, including CIA Director David Petraeus, seemed of their original account when they briefed lawmakers on Capitol Hill.
"How could they be so certain immediately after such events, I just don't know," he said. "That raises suspicions that there was political motivation."

National Security Council spokesman Tommy Vietor declined comment. The Office of the Director of National Intelligence did not respond to requests for comment.

Two officials who witnessed Petraeus' closed-door testimony to lawmakers in the week after the attack said that during questioning he acknowledged that there were some intelligence analysts who disagreed with the conclusion that an unruly mob angry over the video had initiated the violence. But those officials said Petraeus did not mention the CIA's early eyewitness reports. He did warn legislators that the account could change as more intelligence was uncovered, they said, speaking on condition of anonymity because the hearing was closed.

Beyond the question of what was known immediately after the attack, it's also proving difficult to pinpoint those who set the fire that apparently killed Stevens and his communications aide or launched the mortars that killed two ex-Navy SEALs who were working as contract security guards at a fallback location.


Wrong -- the SEALs were not working as security guards, they were there chasing down those 20,000 weapons the militias took over -- and ran to the sound of the gun fire. That "truth" needs to be known to recognize these heroes for their actions that cost them their lives.

That delay is prompting lawmakers to question whether the intelligence community has the resources it needs to investigate this attack in particular or to wage the larger fight against al-Qaida in Libya or across Africa.

Intelligence officials say the leading suspected culprit is a local Benghazi militia, Ansar al-Shariah. The group denies responsibility for the attack but is known to have ties to a leading African terror group, al-Qaida in the Islamic Maghreb. Some of its leaders and fighters were spotted by Libyan locals at the consulate during the violence, and intelligence intercepts show the militants were in contact with AQIM militants before and after the attack, one U.S. intelligence official said.

But U.S. intelligence has not been able to match those reported sightings with the faces of attackers caught on security camera recordings during the attack since many U.S. intelligence agents were pulled out of Benghazi in the aftermath of the violence, the two U.S. intelligence officials said.

Nor have they found proof to back up their suspicion that the attack was preplanned, as indicated by the military-style tactics the attackers used, setting up a perimeter of roadblocks around the consulate and the backup compounds, then attacking the main entrance to distract, while sending a larger force to assault the rear.

Clear-cut answers may prove elusive because such an attack is not hard to bring about relatively swiftly with little preplanning or coordination in a post-revolutionary country awash with weapons, where the government is so new it still relies on armed militants to keep the peace. Plus, the location of U.S. diplomat enclaves is an open secret for the locals.
Posted by: Sherry || 10/19/2012 10:30 || Comments || Link || [336100 views] Top|| File under:
India-Pakistan
Three killed in Karachi violence; 11 arrested
[Dawn]
KARACHI: Three people, including two Frontier Constabulary (FC) personnel, were killed in incidents of firing across Bloody Karachi


...formerly the capital of Pakistain, now merely its most important port and financial center. It may be the largest city in the world, with a population of 18 million, most of whom hate each other and many of whom are armed and dangerous...


, DawnNews reported on Thursday.

The FC personnel had been critically injured when unknown

gunnies

opened fire on them near Paracha Hospital in

Bloody Karachi

's Orangi Town. The personnel died during treatment at a hospital.

According to police sources, the FC personnel were stationed at a check post in the locality and went to buy some supplies when the incident occurred. The area was surrounded by police and FC personnel following the incident.

In another incident, one person was

rubbed out

in the fishery area within the limits of Jackson

cop shoppe

when unknown assailants opened fire on him.

Moreover, the police tossed in the clink
Maw! They're comin' to get me, Maw!
at least 11 suspects in search operations in different areas of the city.

During an operation in the Gulbahar and Manghopir areas, the police and Rangers tossed in the clink
Maw! They're comin' to get me, Maw!
two suspected

hit man

s and recovered weapons from them.

Separately, Khwaja Ajmer Nagri police and the police's Special Investigation Unit (SIU) conducted raids in various areas and tossed in the clink
Maw! They're comin' to get me, Maw!
nine suspects. Weapons and narcotics were recovered from their possession.

Furthermore, a Rangers

front man

said several persons were taken into custody during a targeted operation in Yousuf Goth.

In a separate incident in North Nazimabad, the Shipowners College was closed due to tensions caused by an armed conflict that broke out between two student groups on its premises.

Posted by: Fred || 10/19/2012 00:00 || Comments || Link || [336062 views] Top|| File under:
Police repulse terror attack in Peshawar
[Dawn] Police on Wednesday evening repulsed a

myrmidon

attack on their checkpost in Mashogagar area on the outskirts of Beautiful Downtown Peshawar


...capital of Khyber Pakhtunkhwa (formerly known as the North-West Frontier Province), administrative and economic hub for the Federally Administered Tribal Areas of Pakistan. Peshawar is situated near the eastern end of the Khyber Pass, convenient to the Pak-Afghan border. Peshawar has evolved into one of Pakistan's most ethnically and linguistically diverse cities, which means lots of gunfire.


An official of Badbher

cop shoppe

said several

Orcs and similar vermin

armed with rocket launchers and Kalashnikovs attacked the post but they had to flee after police opened fire on them.

He said

Orcs and similar vermin

came to the post from the nearby Khyber Agency
.

According to him, it was the second

myrmidon

attack in the area over one week.

Militants had beheaded SP (rural) Khurshid Khan during an attack on Ghaziabad police post on Sunday night.

Ghaziabad is a few kilometres from Mashogagar area.

The official said a platoon of Frontier Constabulary and 16

coppers

had been deployed to Mashogagar police post and they were equipped with light and heavy weapons.

Deputy chief of Adezai Qaumi Lashkar Fazal Malik claimed that to the best of his information, all

myrmidon

s, who belonged to Peshawar, had returned.

He said some

Orcs and similar vermin

were identified as Aurangzeb alias Naray and Jangriz alias Jamil. "They (attackers) belonged to Peshawar but shifted to tribal regions with families after security forces destroyed their houses a few years ago," he said.Mr Malik said

Orcs and similar vermin

had been threatening him for many days over support to police.

He said peace volunteers would support police whenever they were asked to.



According to Khyber-Pakhtunkhwa senior minister Bashir Bilour, the government has decided to launch a 'clean-up operation' against Orcs and similar vermin on the outskirts of Peshawar. He, however, didn't set any deadline for it.

DSP Fazal Wahid Khan, said militants had entered the Mashogagar area but failed to destroy the police post. "We made them escape," he said.


According to Khyber-Pakhtunkhwa


... formerly NWFP, still Terrorism Central...


senior minister Bashir Bilour, the government has decided to launch a 'clean-up operation' against

Orcs and similar vermin

on the outskirts of Peshawar.

He, however, didn't set any deadline for it.

When contacted, the relevant DSP, Fazal Wahid Khan, said

Orcs and similar vermin

had entered the Mashogagar area but failed to destroy the police post.

"We made them escape," he said.

Mr Khan said there was no progress in the investigation into the Ghaziabad police post attack.

Posted by: Fred || 10/19/2012 00:00 || Comments || Link || [336064 views] Top|| File under: TTP
Three ANP workers shot dead in Mardan
[Dawn] Three Awami National Party workers were

bumped off

here in Par Hoti area on Wednesday night.

Locals said unidentified people opened fire on Omar, his brother Farman and two associates, including Bilal Khattak, near their hujra at 9:30pm. They said the firing killed Omar, Farman and one of Omar's associates on the spot and critically injured Mr Khattak.

Locals said the bodies and the injured were taken to SHQ Hospital in Mardan from where Mr Khattak was referred to Beautiful Downtown Peshawar


...capital of Khyber Pakhtunkhwa (formerly known as the North-West Frontier Province), administrative and economic hub for the Federally Administered Tribal Areas of Pakistan. Peshawar is situated near the eastern end of the Khyber Pass, convenient to the Pak-Afghan border. Peshawar has evolved into one of Pakistan's most ethnically and linguistically diverse cities, which means lots of gunfire.


due to critical condition. Reason for the attack has yet to be known.

Omar's father, the district information secretary of ANP, was killed two years ago in an attack on Mohib Road in Par Hoti area.

In Mamond tehsil of Bajaur Agency, aka Turban Central

...Smallest of the agencies in FATA. The Agency administration is located in Khar. Bajaur is inhabited almost exclusively by Tarkani Pashtuns, which are divided into multiple bickering subtribes. Its 52 km border border with Afghanistan's Kunar Province makes it of strategic importance to Pakistain's strategic depth...
, a girl suffered injures in rocket attack from across the border on Wednesday.

Rahim Khan, a local, said

snuffies

fired 12 rockets on Mina, Sapary and Bandagi villages close to Pak-Afghan border. He said two rockets hit a house injuring a 14-year-old girl, while the others landed away form the residential area.

The girl, Hisha Bibi, was taken to the Agency Headquarters Hospital in Khar, where her condition was stated to be critical. The local administration confirmed the incident. An official said the administration had begun investigation Meanwhile,


...back at the revival hall, the SWAT team had finally arrived...


elders of Mamond tribe have expressed concern


...meaning the brow was mildly wrinkled, the eyebrows drawn slightly together, and a thoughtful expression assumed, not that anything was actually done or indeed that any thought was actually expended...


over the rocket attack, warning that

rustics

will have to retaliate if cross-border attacks continue.
Posted by: Fred || 10/19/2012 00:00 || Comments || Link || [336066 views] Top|| File under: TTP
'Sindh LJ chief' arrested again
[Dawn]
Police claimed on Wednesday to have placed in durance vile
Don't shoot, coppers! I'm comin' out!
the Sindh chief of the banned

turban

outfit, Lashkar-e-Jhangvi


... a 'more violent' offshoot of Sipah-e-Sahaba Pakistain. LeJ's purpose in life is to murder anyone who's not of utmost religious purity, starting with Shiites but including Brelvis, Ahmadis, Christians, Jews, Buddhists, Rosicrucians, and just about anyone else you can think of. They are currently a wholly-owned subsidiary of al-Qaeda ...


, said to be involved in around 100

assassination

s on sectarian grounds in the city.

Sindh LJ chief Hafiz Qasim Rasheed, who has a Rs500,000 bounty and is listed in the CID Red Book, was placed in durance vile
Don't shoot, coppers! I'm comin' out!
following a shoot-out with a team of crime investigation department officials in the football ground of Patel Para, said Additional IG (CID) Ghulam Shabbir Sheikh while speaking at a

presser

at the CID Civil Lines offices.

The police claimed to have seized an AK-47 rifle, a TT pistol and a hand grenade found in the possession of Hafiz Rasheed.

Twice placed in durance vile
Don't shoot, coppers! I'm comin' out!
in recent years, he was released as many times by courts for want of evidence.

"Courts need testimony of witnesses and people are not forthcoming in the given circumstances," said the police officer, arguing that there could have been a drastic decline in the killings if such elements had been hanged at public places.

Since 2007, he said, no convict had been executed, which had resulted in a sharp rise in crimes. Yet the officer expressed the hope that there would be a considerable decline in the number of sectarian killings in the city following the latest arrest.

Hafiz Rasheed was associated with the Attaur Rahman alias Naeem Bukhari group, the officer said.

Hit list
Having a network of 35 men in the city, he was supposed to kill some media persons and CID officials whose names were mentioned in a hit list found in his possession, the officer said.

He added security had been provided to the people whose names had been found in the list.

Some of the recent killings Hafiz Rasheed is said to have carried out include that of the two jail officials who were targeted near Nipa and a lawyer

bumped off

on Jahangir Road a couple of days ago.

The Additional IG quoted Hafiz Rasheed as telling police interrogators that he had killed the jail officials because they used to hurl abuses at and misbehaved with the families of jugged
Drop the heater, Studs, or you're hist'try!
activists of the Lashkar-e-Jhangvi and other

turban

groups.

Posted by: Fred || 10/19/2012 00:00 || Comments || Link || [336076 views] Top|| File under: Lashkar e-Jhangvi
Southeast Asia
Roadside bomb injures Thai ranger
A group of eight paramilitary rangers on foot patrol was hit by a roadside bomb in Yala province, wounding one. Police said a paramilitary ranger patrol from Ranger Forces Regiment 47 were on security duty in Kabang district. As they walked along the road, a bomb hidden at the roadside exploded, injuring one ranger.

In nearby Narathiwat province, Ranger Forces Regiment 45 launched air and land operations in Ra-ngae district to pressure terrorists insurgents in the area. Checkpoints were set up at all routes to Tanyong Limo sub-district while sniffer dogs were used to detect firearms or explosives that may have been hidden in vehicles.

The search was conducted in response to information that three leading members of an terrorist insurgent group were prepared to launch a violent attack. The air operation was to monitor the movement of suspected terrorists insurgents and survey the landscape of the district.

It is believed that the three unidentified men are still hiding in the area.

Forces on high alert for Tak Bai anniversary
Posted by: ryuge || 10/19/2012 00:00 || Comments || Link || [336064 views] Top|| File under: Thai Insurgency
Syria-Lebanon-Iran
Huge car bomb in Beirut kills at least two
A massive car bomb exploded in a street in central Beirut during rush hour on Friday, killing at least two people and injuring 46. The bomb exploded on the street where the office of the anti-Assad Christian Phalange Party is located.

Ambulances rushed to the scene of the blast near Sassine Square in Ashafriyeh, a mostly Christian neighborhood. A security source confirmed two dead. At least 46 people were injured, according to another.

Several cars were destroyed by the blast and the front of a multi-story building was badly damaged, with tangled wires and metal railings falling to the ground. Residents ran about in panic searching for relatives while others helped carry the injured to ambulances.

Security forces have covered the area.

Expect this toll to rise rapidly.
Posted by: ryuge || 10/19/2012 09:10 || Comments || Link || [336080 views] Top|| File under:
U.S. Offers $12 Million Reward for Iran-Based 'Qaida Financiers'
[An Nahar]
The United States posted a reward of up to $12 million on Thursday for help in tracking down two Iran-based al-Qaeda financial backers, accused of funneling money to

forces of Evil

in Syria.

The State Department named the men as Muhsin al-Fadhli and his deputy Adel Radi Saqr al-Wahabi al-Harbi, saying both "facilitate the movement of funds and operatives through Iran on behalf of the al-Qaeda terrorist network."

"Al-Qaeda elements in Iran, led by Fadhli, are working to move fighters and money through Turkey to support al-Qaeda-affiliated elements in Syria," the department said in a statement.

"Fadhli also is leveraging his extensive network of Kuwaiti jihadist donors to send money to Syria via Turkey."

Fadhli, 31, was among the few al-Qaeda leaders who was given advance notice that the group planned to strike the United States on September 1, 2001.

He is also alleged to have raised money to fund the October 2002 attack on the French ship MV Limburg off the coast of Yemen in which one person was killed, and four crew members injured.

"Fadhli reportedly has replaced Ezedin Abdel Aziz Khalil (better known as Yasin al-Suri) as al-Qaeda's senior

controller

and financier in Iran," the statement said, offering up to $7 million for information on his location.

Fadhli is on Soddy Arabia


...a kingdom taking up the bulk of the Arabian peninsula. Its primary economic activity involves exporting oil and soaking Islamic rubes on the annual hajj pilgrimage. The country supports a large number of princes in whatcha might call princely splendor. When the oil runs out the rest of the world is going to kick sand in their national face...


's most wanted list after a series of al-Qaeda attacks in the Gulf kingdom.

Harbi, 25, a Saudi national, was put on the Saudi list in 2011 charged with traveling to Afghanistan to join al-Qaeda and providing Internet support to the group. The U.S. is offering up to $5 million for his arrest.

The Treasury Department also slapped sanctions on Harbi, banning U.S. nationals and companies from carrying out any transactions with him.

"Today's action, which builds on our action from July 2011, further exposes al-Qaeda's critically important Iran-based funding and facilitation network," said David Cohen, under secretary for terrorism and financial intelligence.

"We will continue targeting this crucial source of al-Qaeda's funding and support, as well as highlight Iran's ongoing complicity in this network's operation," he said.

Fadhli, who was born in Kuwait, is also wanted by Kuwaiti authorities after being convicted in his absence and sentenced to five years on charges of providing funding and training to terror groups in Afghanistan.

Posted by: Fred || 10/19/2012 00:00 || Comments || Link || [336070 views] Top|| File under: al-Qaeda
144 Dead as Syria Jets Blast Maaret al-Numan and Suicide Bomber Hits near Interior Ministry
[An Nahar]
Syrian fighter jets blasted the rebel-held town of Maaret al-Numan on Thursday, killing at least 44 people, rescuers said, as 144 people were killed across the country according to activists.

Rescue workers said the air force's bombs destroyed two residential buildings and a mosque, where many

women and kiddies

were taking refuge, in the strategic northwestern town, which was captured by rebel fighters on October 9 in their push to create a buffer zone along the Turkish border.

"We have recovered 44 corpses from under the rubble," one rescue worker told an Agence

La Belle France

Presse correspondent at the scene.

In a makeshift field hospital, the AFP journalist saw 12 corpses wrapped in white sheets, and plastic bags marked "body parts."

The correspondent said one child was decapitated while the body of a second, still on his bicycle, was pulled from the rubble.

"At the moment it seems only three people survived the attack, including a two-year-old child," said medic Jaffar Sharhoub. "He survived in the arms of his dead father."

A resident who spoke to AFP on condition of anonymity said several of the dead had just returned from Kafr Nabal, a town west of Maaret al-Numan. "They thought the danger had passed."

Several fighter jets flew over Maaret al-Numan and the surrounding area throughout Thursday morning.

They made short dives to drop at least 10 bombs on the town and its eastern outskirts, near the Wadi Deif army base which is under rebel siege.

The rebels attempted but failed to shoot down the warplanes, while setting tyres alight to produce columns of thick black smoke in an attempt to restrict the visibility of the pilots.

They also rained mortar rounds on the 250 troops holed up in the base, the largest in northwestern Idlib province and vital to the government's efforts to regain control of the main Damascus


...The place where Pencilneck hangs his brass hat...


-Aleppo


...For centuries, Aleppo was Greater Syria's largest city and the Ottoman Empire's third, after Constantinople and Cairo. Although relatively close to Damascus in distance, Aleppans regard Damascenes as country cousins...


highway and resupply units that have under fire in the northern metropolis for the past three months.

Meanwhile,


...back at the chili cook-off, Chuck and Manuel's rivalry was entering a new and more dangerous phase...


the Local Coordination Committees, a major grouping of activists from around the country, said regime forces killed 144 people on Thursday.

The LCC said 41 people were killed in Idlib, most of them in Maaret al-Numan, 34 in Damascus and its countryside, 28 in Aleppo, 14 in Homs, 10 in Daraa, six in al-Qunaitra, five in Deir Ezzor, five in Hama and one in al-Raqqa.

In the capital, a

jacket wallah

on a

cycle of violence

went kaboom!"

just 300 meters (yards) from the interior ministry without causing any casualties, a security source said.

The bombing came hours after the government announced that Brahimi would travel to Damascus on Saturday to press his call for a ceasefire during the four-day Eid al-Adha

Moslem

holiday starting on October 26.

Speaking in neighboring Jordan on Thursday, the U.N.-Arab League


...an organization of Arabic-speaking states with 22 member countries and four observers. The League tries to achieve Arab consensus on issues, which usually leaves them doing nothing but a bit of grimacing and mustache cursing...


envoy said he hoped that such a temporary ceasefire could form the basis for a longer lasting truce, warning that the alternative would be disastrous for the whole region.

"If the ceasefire is implemented, we can build on it and make it a real truce as well as the start of a political process that would help the Syrians solve their problems and rebuild their country," Brahimi said in Amman.

"If the Syrian crisis continues, it will not remain inside Syria. It will affect the entire region," he added.

The Algerian diplomat's visit to Syria will be his last stop on a tour of countries that play influential roles in the crisis -- Egypt, Turkey, Soddy Arabia


...a kingdom taking up the bulk of the Arabian peninsula. Its primary economic activity involves exporting oil and soaking Islamic rubes on the annual hajj pilgrimage. The country supports a large number of princes in whatcha might call princely splendor. When the oil runs out the rest of the world is going to kick sand in their national face...


, Iran, Iraq,

Leb

and Jordan.

Asked whether any optimism was warranted over the envoy's Damascus talks, foreign ministry

front man

Jihad Maqdisi told AFP: "Let's see what Brahimi has to say."

Serious doubts have been raised about Brahimi's plan to halt the bloodshed, even temporarily.

"I don't know whether they will all agree at the higher level or not on the ceasefire proposal, but on the ground you have pro- and anti-regime forces that do not respond to any authority," said Rami Abdel Rahman of the Syrian Observatory for Human Rights.

"There would most likely be a problem of implementing the truce," he told AFP.

Damascus said it is ready to discuss with Brahimi his proposal but wanted assurances that countries with influence on the rebels would pressure them to reciprocate.

The exiled opposition said it would welcome any ceasefire but insisted the ball is in the government's court to halt its daily bombardments.

Paul Salem, director of the Carnegie Middle East Center in Beirut, said that such a short-term truce was "possible, but it will not be strategic or permanent".

"I doubt the truce will initiate a political process, because the conditions for such a process are lacking both in Syria and the international community," said Salem.

Posted by: Fred || 10/19/2012 00:00 || Comments || Link || [336108 views] Top|| File under: Govt of Syria
Who's in the News
35
[untagged]
4
Govt of Pakistan
2
Ansar Dine
2
Arab Spring
2
Govt of Iran
2
Govt of Syria
2
TTP
2
al-Qaeda
2
Hezbollah
2
Lashkar e-Jhangvi
1
Jamaat-e-Ulema Islami
1
Govt of Sudan
1
Taliban
1
Hamas
1
Thai Insurgency
Bookmark
E-Mail Me
The Classics
The O Club
Rantburg Store
The Bloids
The Never-ending Story
Thugburg
Gulf War I
The Way We Were
Bio
Merry-Go-Blog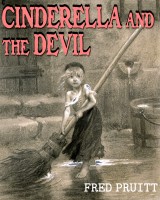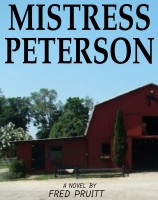 On Sale now!


A multi-volume chronology and reference guide set detailing three years of the Mexican Drug War between 2010 and 2012.

Rantburg.com and borderlandbeat.com correspondent and author Chris Covert presents his first non-fiction work detailing the drug and gang related violence in Mexico.

Chris gives us Mexican press dispatches of drug and gang war violence over three years, presented in a multi volume set intended to chronicle the death, violence and mayhem which has dominated Mexico for six years.
Click here for more information


Meet the Mods
In no particular order...


Steve White
Seafarious
tu3031
badanov
sherry
ryuge
GolfBravoUSMC
Bright Pebbles
trailing wife
Gloria
Fred
Besoeker
Glenmore
Frank G
3dc
Skidmark



Better than the average link...



Rantburg was assembled from recycled algorithms in the United States of America. No trees were destroyed in the production of this weblog. We did hurt some, though. Sorry.
35.175.107.142

Help keep the Burg running! Paypal: