-Short Attention Span Theater-
Islam Enters the 21st Century
More from Scrappleface:
'Mecca Phone' with GPS Directs Devotees, Fanatics
A new cellular phone with global positioning technology will direct Muslim devotees toward Mecca for prayer, and Muslim fanatics toward Israeli bus stops and other large gatherings of "infidels".

Targeted at the Middle Eastern Muslim market, the GHD911 comes equipped with an electronic compass to direct the faithful toward Mecca. For a small additional charge, members of Islamic Jihad, Hamas, Al Qaeda and other social service organizations can get the Martyr-ola plug-in which directs the customer to the largest concentration of infidels within a 500 mile radius.

"Many of our customers live in desert areas where it's difficult to determine direction," said an unnamed spokesman for the manufacturer. "The GHD911 will allow them to effectively perform their two most important duties -- Salat, the five-times daily prayers, and jihad."

The phone also includes an animated tour of heaven, with realistic depictions of the dozens of virgins who await the shahid, or martyr. The GHD911 also features two "hot terminal ports" that can be wired to any device which requires a brief jolt of electricity triggered remotely.

"We're not sure what our fanatical customers will do with that feature, but our focus groups said it was essential," the spokesman said. "With the GHD911 we think we have invented the next wireless killer app."
Posted by: Mercutio || 10/16/2003 3:12:50 PM || Comments || Link || E-Mail|| [307 views] Top|| File under:
Knock, knock - Guess Who...
On top of the Secret Service Hit Parade: Is it really possible to be this stupid and still keep breathing unassisted?
"Get your KillPresidentBush.com e-mail address! Now you can impress all your friends with your very own Your_User_Name_Here@KillPresidentBush.com e-mail address. Only $20.00 a year! We will start operating in November so send in your money fast kids! Checks and Money Orders at this time only. Include user name you would like and send to: KillPresidentBush.com, c/o Kevin Lindquist, P.O. Box 915321, Longwood, FL 32791-5321."
Have fun with your new best friends, you clueless idiot.
Posted by: mojo || 10/16/2003 12:10:05 PM || Comments || Link || E-Mail|| [382 views] Top|| File under:
Global Spread of Bear Attacks Continue
A POLAR bear has killed the last villager on Russia's Vrangel island off the northern Chukotka peninsula, scientists at a local reserve said. The reserve's workers attempted to save Vasilina Alpaun, who was attacked on her own doorstep, but were too late. The Ushakovskoye village had been abandoned since 1997, when its inhabitants were moved to the peninsula to make way for the bear reserve, but Alpaun, 25, returned to her old home shortly afterwards.


Missed the old homestead.


Bears roam free on the island and are rarely aggressive, the reserve's director Leonid Bove said, adding that the woman most likely provoked the animal.


Er, no, polar bears are maybe the most aggressive predators on the planet. Food is so scarce in the polar regions they will attack and eat almost anything. At the far northern radar stations, they have to maintain polar bear watches and keep personnel inside when they are around.
Posted by: Steve || 10/16/2003 10:11:06 AM || Comments || Link || E-Mail|| [410 views] Top|| File under:
Most women have dog breath
A little levity this early in the morning. Bulldog (and you might want to change that after this...)?


More than half of Britons could have breath that smells worse that their pet's, according to a survey.


EEEEEEEEEWWWWWWWWW!


And women are the worst offenders, with three out of five failing a sulphur emissions test, according to research by toothpaste manufacturer Aquafresh.


Are they required to get inspection stickers over there now? Kiss me, baby...


"Some mouths may be dirtier than cat litter," dentist Brian Grieveson said in a statement that accompanied the research released on Thursday.


That could possibly be the most disgusting thing I've ever read.


"Most people in the UK do not realise that cleaning your tongue is as important as cleaning your teeth," he added.


And we've all seen British dental work.


Scots had the best oral hygiene, with only 10 percent suffering bad breath, compared to 27 percent in London. Throughout the nation, 52 percent were rated at a level that could be worse than that of a pet animal. "We are one of the last countries to understand the need to clean our tongue, with people in America and parts of Europe practising tongue cleaning routinely," said Grieveson.


If I had breath like a litter box, I'd clean my tounge with a belt sander.


Secretaries were the freshest profession, achieving 100 percent freshness in the survey of 1,000 people, while retail staff fared worst and received the warning: "You could be losing sales".


...unless you work at a pet shop.
Posted by: tu3031 || 10/16/2003 9:16:48 AM || Comments || Link || E-Mail|| [425 views] Top|| File under:
Afghanistan
Taliban Campaigns for Muslim Support - by shooting more people
EFL AP from Newsday


The Taliban have launched an unprecedented campaign to win money and support from Muslim militants outside Afghanistan amid a resurgence by the group marked by roadside killings, ambushes and public statements boasting of their successes. After remaining relatively quiet for months, a bevy of Taliban spokesmen have been turning up on Arab TV and the Pakistani media, and a handful have started making direct phone calls to the international press, including The Associated Press.


I hope this campaign isn't sucessful. Wes Clark is just freaky enough to try it over here.
Posted by: Super Hose || 10/16/2003 6:18:02 PM || Comments || Link || E-Mail|| [293 views] Top|| File under:
Arabia
Yemen says militants planned attack on embassies
A group of Islamic militants arrested over the last month in Yemen has confessed to planning attacks on U.S. and British embassies and had ties to al Qaeda, a senior Yemeni official said on Thursday.


"Ouch, put that down! I confess!"


Police seized ammunition and bomb-making manuals from the group of about 20 suspects who were from Yemen, Saudi Arabia and Syria, the official said, adding: "It was like a laboratory." "They are believed to be an al Qaeda cell but they are regrouped under a new name — the Unitarian Brigade," he told Reuters.


Those damm Unitarian's! I never trusted them.


"It seems their orders were coming from Afghanistan."


Call forwarding, perhaps?


Al Qaeda leader Osama bin Laden is believed to be dead hiding in Afghanistan or in Pakistan. The Yemeni official said those arrested had confessed to plotting to attack the U.S. and British embassies and Western envoys. He said the group received funds from a businessman in Saudi Arabia and that a Yemeni student had been arrested for carrying money from Saudi Arabia for the militants.


Tap, tap, nope.
Posted by: Steve || 10/16/2003 9:30:34 AM || Comments || Link || E-Mail|| [419 views] Top|| File under:
Europe
Is Martha Stewart on the EU Speed Dial?
EFL from BBC




Will that foundation for transparency in government that provides corruption ratings begin to rank the EU soon?


The Belgian authorities have arrested two people - one of them an employee of the European Commission - in connection with alleged fraud in international grain dealing. The arrests follow an investigation into reports that large grain companies were warned of weekly changes in price subsidies before they were publicly announced. Reuters quoted the commission's chief spokesman,

Reijo Kemppinen

, as saying that the commission official was suspected of taking bribes. Correspondents say the affair will come as an embarrassment to the commission, which has already been hit by a scandal at its statistical arm Eurostat in recent weeks.


I include some comments that Ed Beccera made concerning Radical Islam overrunning Africa. They explain how proponents of strict Sharia law can be rationalized with bribery - in the courts of Kenya for instance. Ed's comments cleared up some issues for me.
You can get a loan from someone, and they're forbidden to charge you interest. (ie, you borrow $100, you pay back only $100)

But late charges are NOT forbidden. So when a loan is made, there's an unspoken understanding between lender and borrower that the borrower will come in "late" to make a payment. (Late meaning something along the lines of "ohmyallah, it's 2pm, I was supposed to be there at 1:59...")

Then, the borrower is charged a "late fee" for not having made the payment on time. And if the late fee just happens to be the same amount that any interest might have been, hey, that's just one of those marvelous coincidences that Allah permits to happen in this wonderful world.

The entire process is winked at by the majority of Islam, with only the real psychos screaming about it.

Same goes for bribes. Bribes are forbidden, charitable donations are not. "I was just a little too busy to make it to a place where I could donate this money, your Honor.. will you please take it for me, and see that it's put to a charitable use?"

And it's just another one of those marvelous coincidences that the "most charitable use" that the judge could find was at his own home.

Funny how that works out, eh?

Ed Becerra
Thank you Ed
Posted by: Super Hose || 10/16/2003 6:53:22 PM || Comments || Link || E-Mail|| [302 views] Top|| File under:
India-Pakistan
Nepal: Chaos reigns in 'Shangri-La'
EFL National Post via Worldwire


Yesterday, an unidentified man was killed walking on the outskirts of the capital, Katmandu, and a bomb was hurled into a bus filled with government troops in eastern Nepal. Over the weekend, 67 people were killed in day-long gun battles between guerrilla forces and government troops in western Nepal. In another incident on Monday, 11 Maoist rebels and four high school students died when government soldiers stormed a village school in northeastern Nepal, where the Maoists were holding a recruitment drive. The pace of the killing has escalated since Aug. 27, when the Maoists, who model themselves on Peru's Shinning Path and Cambodia's Khmer Rouge, decided to resume their civil war after the royalist government refused to establish a special assembly to redraft the constitution.


The Shining Path - sponsored by Mr Clean - is bad enough, but why would you hope to elicit popular support by patterning your organization after a group that exterminated a large portion of it's own population.




Unless you intend to exterminate a large portion of your own population, of course...

The Maoists have been fighting the government since 1996. They are demanding radical constitutional change and the creation of a communist state, while promising impoverished peasants land reform, universal health care and expanded education opportunities.


Just like happened in Cambodia?


In an era when communists of any stripe are an endangered breed, the Nepali Maoists have been steadily gaining ground. They now control much of rural Nepal and run their own mini-state in the country's far west.


Wonder what the conditions are like in their mini-state. Must be like California.


They are helped by years of corruption, misgovernment and indifference, combined with a grinding poverty that has more than 42% of all Nepalese living below the poverty line. With a military wing that claims between 10,000 and 15,000 guerrillas, the Maoists have aggressively attacked Nepal's military, which, until recently, was both ill-equipped and performed a mainly ceremonial function. Both sides used the seven-month ceasefire to regroup and rearm.


Call a cease fire, we are low on ammo and the brass is causing a trip hazard. We could get somebody hurt.


Britain and the United States are supplying and training Nepal's armed forces and the Maoists are filling their coffers through an extortion campaign that targets local businessmen, aid agencies and villagers. While nearly 8,000 people have died in the civil war in the past seven years, more than 5,100 of those deaths occurred in the past 18 months. Nepal's notoriously complicated politics were thrown into chaos two years ago when Crown Prince Dipendra shot and killed most of his family, including his father, King Birendra, in a palace massacre before committing suicide. Fed up with the constant political bickering that produced 12 governments in 12 years and determined to have his own way, King Gyanendra dissolved Parliament in October, dismissed the elected prime minister and appointed his own government. Months of constitutional turmoil have followed, with the five major political parties joining the Maoists in agitating against the King, boycotting Parliament and demanding a return to democracy.


Democracy - I thought they wanted a communist state.




They all holler for democracy until they're in power. Then they start printing those 20-foot posters with Fearless Leader's face on them...

In May, street demonstrations and protests in Kathmandu finally forced the King to appoint a new prime minister. In the meantime, Nepal's economy is collapsing. Tourism, the country's mainstay, is down 70% this year.


That's just bad marketting. They should advertise that they are the most dangerous place on earth. I thought Gaza was.
Posted by: Super Hose || 10/16/2003 12:01:12 PM || Comments || Link || E-Mail|| [307 views] Top|| File under:
Algerian envoy's son found dead
Shepherd Jelly Ameen, son of Algerian ambassador to Islamabad, was found dead in a local hotel on Wednesday, police said.


Jelly??


Mr Ameen arrived at Comfort Inn on Tuesday. When he did not wake up till 10am on Wednesday, the hotel management called the police, according to the hotel staff.


Guess they are pretty strict about checkout time.


The police came and the room door was opened. The body of Mr Ameen was found lying on the floor with two bottles of petrol besides him. His father, Essa Shepherd, the ambassador, was informed in Islamabad. Mr Shepherd reached the hospital at 3pm and identified the body. The body was then shifted to a local hospital for autopsy. Later, the police handed it over to Mr Shepherd. The police sealed the hotel room. Sources said Mr Ameen was missing from his Islamabad residence since early Tuesday and an FIR to this effect was lodged with the Margallah police. APP adds: Police and hotel sources said Mr Ameen had committed suicide by taking petrol.


Yeah - sure - right - OK - whatever you say officer - nothing to see here - move along.
Posted by: Steve || 10/16/2003 9:14:03 AM || Comments || Link || E-Mail|| [315 views] Top|| File under:
Pakistan says India running terrorist camps in Afghanistan
Pakistan's Interior Minister Faisal Saleh Hayat said Thursday India is running six terrorist training camps inside Afghanistan for subversive activities and attacks on its territory, according to a foreign media report. He said that the camps had been set up by Indian consulates functioning in the Afghan cities of Herat in the west, Kandahar in the south and Jalalabad in the east. He said that there are six terrorist camps where Indian intelligence agency RAW trains Pakistani dissidents and like-minded Afghans to stir ethnic and sectarian unrest and carry out attacks in Pakistan.


More Pak ravings or a really good idea? We report, you decide.
Posted by: Steve || 10/16/2003 8:59:04 AM || Comments || Link || E-Mail|| [323 views] Top|| File under:
A circle of hate
Investigation into the assassination of former State Home Minister Haren Pandya reveals that terrorism has found fertile ground in post-pogrom Gujarat. Pandya's assassination, the joint investigation conducted by the Gujarat Police and the Central Bureau of Investigation (CBI) has found, could prove to be just the first of a wave of Islamist terror strikes intended to avenge the pogrom of February-March 2002. Drawing on a wide network of right-wing religious organisations that have flourished among Gujarat's ghettoised and riot-battered Muslims, the Lashkar-e-Taiba and the Jaish-e-Mohammad have begun recruiting and training dozens of young people to execute acts of retaliatory terrorism.

Maulana Sufiyan Patangia used to run the Waliullah seminary next to the Lal Masjid - officially called the Hafizi Masjid - in Kalupur in the old city area of Ahmedabad. Now, he is Gujarat's most wanted criminal. Believed to be the head of the massive terrorist cell unearthed during the course of the investigation into Pandya's assassination, Indian intelligence operatives last sighted the cleric in Riyadh, Saudi Arabia, in early September.


Whoa! Big surprise here!... Oh. It's not. Never mind.

For years, Patangia was just another small-time preacher for the Tablighi Jamaat, perhaps the largest Islamic movement in the world. Students and the faithful who attended prayers at the Lal Masjid were exhorted to give up frivolities such as television or cinema, and received advice on everything from the clothes they ought to wear, the manner of their beards, and the correct methods of ablution and urination. Patangia's seminary thrived, funded generously by Saudi Arabia-based charities the cleric contacted on his biennial Haj and Umrah pilgrimages to Mecca.

Al Qaeda's bombing of the twin towers in New York on September 11 brought about seismic changes in the Lal Masjid and its seminary. Patangia declared that Islam was in danger and that it was obligatory on all Muslims to resist the U.S.' war on the Taliban regime in Afghanistan. Drawing on a core group from among his earthquake-relief volunteers, Patangia formed an Islamist study cell called the Idara-e-Fadlullah-ul-Muslimeen (Institution of Charity for Muslims). The group monitored the events in Afghanistan, relying mainly on the Internet since its members were forbidden to use the supposedly anti-Islamic medium of television.


One of the Bali bombers also closely monitored war in Afghanistan on the internet, and he claimed at his trial that over 200 000 civilians had been killed by American bombs there.


In February 2002, when violence broke out in Gujarat, Patangia was in Saudi Arabia on his regular pilgrimage. He used the opportunity, the CBI and the Gujarat Police say, to seek support from the Pakistan-based Islamist Right. The road led directly to the Jaish-e-Mohammad's Karachi-based commander Abdullah Shah Mazhar. Having broken with the mainstream Jaish-e-Mohammad leadership of Masood Azhar, Mazhar was keen to establish his credentials. He, however, wanted evidence that Patangia was serious - and evidence was duly provided on May 29, 2002, when five low-intensity bombs went off on public transport buses in Ahmedabad, injuring 26 people. Patangia now made available eight personnel to undergo training in Pakistan. The group underwent a basic weapons and tactics course, and then received specialised explosives training before returning in March. Their orders were simple: to do nothing until orders came in from Pakistan. Patangia, say investigators, chose to jump the gun. Vanjara said: "His problem was that he had already taken money for the hit on Pandya. The financiers in Saudi Arabia were leaning very hard on him for results. Moreover, the organisation had to show people that it could actually do something other than talk."


The unsuccesfull 'hit' lead to the dismantling of his cell..


Investigators in Pakistan discovered that a powerful dissident element within the Tablighi Jamaat had begun to reject organisational orthodoxy, and privilege jehad by the sword, over jehad for the conscience. Could something similar be under way in Gujarat? No one knows for certain, but investigation of the Sufiyan cell certainly points in that direction. In a recent book, The Origins and Development of the Tablighi Jamaat, the scholar

Yoginder Sikand

points out that the organisation has always been remarkably flexible, responding to changed times and circumstances. Although the sect is very secretive, and produces no worthwhile official literature on political events or ideology, it could well see the political rise of the Hindu religious right as the next great test to its project. If so, dozens of young people in Gujarat, scarred by the violence of 2002, seem ready to join the cause. Intelligence officials estimate that about four-dozen recruits may have separately made their way to Pakistan for training. Each riot feeds and informs the next bomb blast, which in turn legitimises and inspires the next riot. There is no end in sight, sadly, to this circle of hate.
Posted by: Paul Moloney || 10/16/2003 12:34:53 AM || Comments || Link || E-Mail|| [310 views] Top|| File under:
Iraq
Jordanian taxi's last fare
US troops shot dead a Jordanian taxi driver and three of his passengers in Baghdad. Occupation forces opened fire at the car after it failed to stop at a checkpoint, according to the Amman taxi firm. Employers at the taxi firm said the driver "probably did not see the American checkpoint in the dark" and did not stop.
US military officials denied the report, saying the cars' occupants were killed when their vehicle crashed into a tank at a checkpoint.


Doesn't sound like they're big on headlights. Macho men don't use 'em, y'know...

And in Tikrit, a four-year-old Iraqi girl was killed and her sister wounded when a roadside bomb was detonated as they walked to school. A US army medic said

Jihan Omran

died after she was taken to hospital.
Posted by: Fred Pruitt || 10/16/2003 21:59 || Comments || Link || E-Mail|| [409 views] Top|| File under:
Iran-Contra Figure Emerges in WMD Probe - Swear he did not kill JFK
Newsday EFL


Acting through a prominent conservative with friends at the Pentagon, a central figure in the Iran-Contra scandal has passed allegations to the Bush administration that enriched uranium was smuggled from Iraq into Iran five years ago and some may remain hidden in Iraq. The intermediary, Michael Ledeen, said the CIA failed to aggressively check out the allegations because of its long-held distrust of Manucher Ghorbanifar, the middleman in the Iran-Contra arms-for-hostages deals of the Reagan years. The CIA agrees it is skeptical of information from Ghorbanifar, saying he has "proven to be a fabricator."

In an acrimonious meeting two weeks ago in a sport utility vehicle with dark-tinted windows being driven through Baghdad streets, the CIA told the source of Ghorbanifar's information that it did not believe the allegations and suspected the people the source was working with only wanted money. The agency demanded a sample of the uranium, Ghorbanifar's source said in an interview arranged by Ledeen. The source of Ghorbanifar's information, said he told the CIA it could meet with three people involved in the purported shipment. Those people, including a man formerly in the Iraqi military, could take the Americans to a laboratory in Iraq where unspecified "material" is stored, the source said. If the evidence proved valuable, a reward ranging from thousands to millions of dollars would be paid, he said.

The delivery of the allegations to the CIA illustrates the influence some prominent outside conservatives continue to have inside the Pentagon — and the difficulty the CIA faces in sorting through allegations emanating from the Middle East. The source of Ghorbanifar's allegations began supplying the Pentagon with information about Iran nearly two years ago in meetings arranged by Ledeen, who has a number of friends in the Pentagon's civilian leadership. The Iraqi was brought to Ledeen's attention by Ghorbanifar, an Iranian exile. Ledeen, Ghorbanifar and the Iraqi source all favor the overthrow of Iran's current government. Ledeen said that two months ago Ghorbanifar called him with the uranium allegation, and Ledeen pressed the former Iran-Contra figure to check its accuracy. "He called me back and said, `As far as I can tell it's true.' On the basis of that I went to the Pentagon," Ledeen said. "The question I have is why doesn't the CIA go look?" Ledeen asked.

CIA spokesman Bill Harlow said, "We aggressively pursue all legitimate leads on weapons of mass destruction issues. It is true that we have no interest in meeting with Mr. Ghorbanifar since he long ago was proven to be a fabricator and someone who sought to peddle false information for financial gain." Ghorbanifar flunked two lie detector tests for the CIA, and the White House aides and covert operators involved in the arms-for-hostages deals with Iran didn't trust him, according to testimony from various investigations of that 1980s affair. They continued to deal with Ghorbanifar because of his contacts inside Iran, though eventually pushing him aside in favor of a new middleman.

Ledeen, who once advised the Reagan White House on national security matters, presented the uranium story first to Pentagon official

Tom O'Connell

, an assistant secretary of defense. Ledeen said he told O'Connell and Pentagon aides he hoped it would dispatch investigators to Iraq to check out the account. "We would do this ourselves, but we have to take this to CIA," Ledeen said a Pentagon aide replied. "All is lost," Ledeen said he responded, believing he would get a poor reception at the CIA. "You may be right, but we have no choice in this matter; go to CIA," the Pentagon aide replied, according to Ledeen.


I say - let's take a peek.
Posted by: Super Hose || 10/16/2003 6:58:23 PM || Comments || Link || E-Mail|| [385 views] Top|| File under:
GI's Work on Reconstruction
AP from Newsday EFL


The new $100,000 water pumping stations were meant to be a gift to Iraqis living in this rural community just outside Baghdad. Instead, the simple gesture sparked a major dispute between rival tribes. Navigating through the maze of tribal loyalties and rivalries will be a crucial test for the U.S.-led coalition as it continues to push ahead with rebuilding Iraq after years of armed conflict, repression, U.N. sanctions and economic ruin. "We're still learning," sighed Maj.

Brent Perley

, 40, with the 422nd Civil Affairs Battalion based in Greensboro, N.C. "We've made a point to go meet all the local sheiks and tried to spread out the projects." Perley is in charge of evaluating a local community's needs. Then he doles out hundreds of thousands of dollars in contracts to Iraqis to build everything from schools to clinics to water stations. That's when things get complicated in an area split between seven sheiks and five tribes. "I hear it all the time. 'They have one so I want one.' I keep saying that it doesn't work like that," he said.

The tribalism in Iraq is not quite as marked as that in Afghanistan, where blood ties and tribal allegiances determine everything. But outside the main cities, in the smaller towns and villages that dot the country, tribal chieftains have the run of the place. The latest problem began when a local contractor Sheik

Khidir Abbas Khidir

, who heads the al-Jabani tribe, was chosen to help build five water pumping stations for the community. But rival tribe Albu Issa objected, saying they wanted their own contractor to do the job on their land. "Last month, when we spoke to the contractor, he said he'd been threatened and his men had been told to leave the area," said 1st. Lt.

Patricia Weinstein

, 25, of Williamsburg, Va. "We tried to talk reason — that it didn't matter who did it because the whole community would benefit. But we found out it did matter." Perley, a reservist from Kernersville, N.C., whose regular job is with the U.S. Bureau of Immigration and Customs Enforcement, said the rules of Iraqi tribal customs "are not in any book." "We're running into a situation now where we may have to build a separate water station for just 500 people," he said.


I go there with my dealings with the UAW quite often. It's called the bafflement zone.


The large amounts of money involved in local contracts add to the problems, said Weinstein. "Initially, the sheik had approved our choice, but then his people attacked him for it. They were looking at the money to be made." Perched along the Euphrates River, Jaafar-al-Sakar is a small farming community, with date palm trees lining the road and plenty of potatoes and bananas. However, like in the rest of cash-strapped Iraq, money is in demand. The difficulties cropping up here are not isolated ones, said Master Sgt.

Alberto Rodriquez

, 39, of New York City, who has traveled around Iraq teaching cultural awareness. Tribes have become increasingly territorial in getting contracts for civil projects in their area. "It's the same throughout the country. I think they believe the liberties may not last long so they're trying to get as much as possible. I try to stress that we're here for the long run," he said.


It's not hard to understand that type of paranoia. I saw an interview with an old Russian woman who had surviced the Gulag. To this day she can not bring herself not to have like 11 loaves of bread in her pantry. Just in case.


"It's a matter of getting the sheiks together and pointing out the importance of getting projects done for the whole community. But we've also had to compromise, like hiring someone from a different tribe to be involved in the project somehow, as security or maintenance," Rodriquez said.


Find the small things you can change to get the big things done.


Until then, there's the problem with a new medical clinic, located on al-Janabi tribal land and completely refurbished for $18,000. It was built to provide medical service in an area where the closest hospital is 20 miles away. But some of the other tribes have said they will refuse to go. "They're not into community sharing. We built a medical center but they won't recognize it. They want their own," said Perley. "I suspect they'll use it when they need to."
They will.
Not all the tribal customs have proved so inscrutable. Their community work lands Perley's unit regular invitations to lunch or dinner in the community — lavish feasts of roast chicken and aromatic rice with raisins. Evenhanded and open, he's been dubbed "Sheik Perley" — so well-liked in the community that he doesn't shop at local stores because storekeepers give him cases of soda, food, and even TVs for free, refusing to accept payment. On a recent two-hour luncheon hosted at a principal's home, Perley worries that he's not spending enough time on his projects. "Sometimes all this eating keeps us from doing our work," he said. "But then you remember this is how they do business here."


Smart kid.




Going to meetings is a manager's job.
Posted by: Super Hose || 10/16/2003 6:28:50 PM || Comments || Link || E-Mail|| [372 views] Top|| File under:
Iraq Council Vows to Hold 2004 Elections
The head of the U.S.-appointed Iraqi Governing Council said Wednesday his country will "definitely" hold elections next year and that security won't be improved by bringing in more foreign troops.


"Mr. Bremer, what if we say, um, how does it go in your country, 'pretty please'?"


Ayad Allawi, current holder of the council's rotating presidency, was asked by reporters at a summit of Islamic nations when elections would be held, and he responded: "Definitely 2004." The United States has introduced a resolution at the U.N. Security Council that would give Iraqis until Dec. 15 to come up with a timetable for elections and a new constitution, an attempt to meet demands by France, Germany and Russia for a schedule for sovereignty to be returned to Iraq. An aide to Allawi, speaking on condition of anonymity, told The Associated Press that the 2004 election target "is part of the planning; that is our aspiration." Any date would have to be approved by the U.S. governing authority in Iraq. The 25-member Governing Council has been criticized as being too slow to present reforms and follow up on decisions it has made and the committees it has formed, including the writing of a new constitution. Secretary of State

Colin Powell

has said a constitution could be written in six months. But so far the council has made little progress toward setting up a system for choosing a constitutional assembly.


Okay, so we give them a nudge.


Neighboring Turkey has been the sole Muslim country to offer to send peacekeepers to Iraq, but the Governing Council and many Iraqis object, fearing that Turkey's long-running conflict with its ethnic Kurds could spill over into Iraq's Kurdish areas. A car bomb exploded Tuesday outside the Turkish Embassy in Baghdad, killing two people. The Governing Council has been adamant that it does not want peacekeepers from neighboring countries, fearing they would end up interfering in Iraq's internal affairs.


Yep.


At a news conference Wednesday, council members gave conflicting statements suggesting they did not want peacekeeping troops from Islamic or any other countries, but agreed on a rejection of forces from Iraq's neighbors. "We do not prefer troops from neighboring countries to enter Iraq ... in fact we do not prefer forces from other Islamic countries to participate in Iraq because we believe that we, the people of Iraq, are capable of maintaining peace and security," Muhsin Abdul Hamid, a council member, told the news conference. "We are working very closely with the coalition forces in Iraq to find a reasonable, acceptable formula where the Iraqis themselves can be in charge of the security themselves instead of other forces, and we think we can meet that challenge," he added.


So let's get that Iraqi army and police force trained.


Foreign Minister Hoshyar Zebari told reporters that Iraq did not want troops from its neighbors and that the "general view (is) we will not improve the security by bringing in more troops." Asked whether Iraq wanted to get to the stage as soon as possible where Iraqis were in charge without U.S. or British forces, Zebari responded: "Exactly, that's right, and this process should start."

The Iraqis are in Malaysia for a summit of the Organization of the Islamic Conference, a 57-nation group that worked for several days over a draft resolution welcoming the Governing Council to take the seat formerly held by Saddam Hussein's government. But they threw the summit into uncertainty Wednesday by saying they might seek the postponement of the draft resolution, which also calls for the United Nations to have a "central role" in Iraq and for a "U.N. resolution to set a schedule for the return of power to the Iraqi people." Allawi told reporters: "The Governing Council is the central role in Iraq."


Good, they've been paying attention to our 'discussions' with the French at the UN.


Zebari said there were "procedural problems" with the way the OIC resolution had been drafted by the foreign ministers and that Iraq's representatives had not had a chance to approve it before its submission Thursday and Friday to OIC national leaders. The statement had been considered a breakthrough, allowing critics of the U.S.-led invasion to find common ground with Arab countries that have already recognized the council as a transitional government.


Usual OIC progress.
Posted by: Steve White || 10/16/2003 2:35:08 AM || Comments || Link || E-Mail|| [295 views] Top|| File under:
Pentagon to Confront Moqtada
Iraq's U.S.-led authorities are preparing for a showdown with a militant Shiite Muslim cleric whose illegal militia has fought recent gunbattles with both American troops and moderate Shiites, Pentagon officials said. The preferred options include arresting Moqtada al-Sadr, whom American officials view as a possible threat to the U.S.-led military coalition occupying Iraq. However, the Americans also want to avoid touching off rioting or other violence by moving against the cleric.


Let the Iraqi cops arrest him and dismember him.

The 22 30-year-old cleric lies about his age exhorts his followers with fiery anti-American sermons but so far has stopped short of calling for attacks on U.S. military forces. His militia openly defies the U.S.-led administration's bans on private armies and people carrying unlicensed guns. Al-Sadr's followers have engaged in deadly shootouts with other Shiite groups and American troops in the past two weeks, most recently in the holy city of Karbala south of Baghdad on Tuesday.


Three good reasons to jug him now.




On the other hand, he got his butt kicked and came out looking foolish, so maybe we should wait a week...

U.S. officials believe al-Sadr's actions require a response. What that response will be will be determined over the next few days.


There are enough martyrs in the Shiite pantheon...

The official suggested other Shiite groups or Iraqi security forces could also deal with al-Sadr on their own.


Best idea is to let the Iraqi security forces do it in da name of da law. We'd provide them advice, GPS coordinates and crew-served weapons, of course.


Such unusually strong comments from Pentagon officials could suggest some imminent U.S.-backed move, or perhaps an attempt by American officials to get al-Sadr to back down without a fight. Arresting or moving against al-Sadr could spark unrest among his followers, many of whom are young, unemployed, illiterate, superstitious, have bad breath and armed. But U.S. military and coalition officials are finding it harder to ignore al-Sadr's increasingly open challenges to the American occupation of the country and to Iraqis who cooperate with it. Last Friday, al-Sadr declared he had formed his own government to rule Iraq and called on his followers to peacefully protest until that government was recognized. The U.S.-led coalition has arrested other self-declared rulers of parts of Iraq. Armed al-Sadr supporters staged demonstrations Wednesday in Najaf as armed followers of more moderate Shiite clerics looked on. Speaking to reporters on Tuesday, al-Sadr said U.S. forces should announce a timetable for a quick withdrawal from Iraq. ``Whoever cooperates with the occupation forces is not a Shiite,'' he said. ``Indeed, they are not Muslims.''


The "i" word should follow shortly.


Iraq's U.S.-appointed interior minister went on a coalition broadcast inside the country on Tuesday to denounce al-Sadr as ``a common criminal and a disgrace to his country and his religion.''


Disgrace to his country yes, but to his religion? He seems sorta middle of the fairway there.


Al-Sadr appears to draw his followers mainly from stupid young and lazy easily misled poverty-stricken eye rolling Shiites in places like Sadr City, a slum-ridden section of Baghdad named after the cleric's father, who was shot to death during Saddam's rule.


So al-Sadr's an ingrate as well.





Best solution would be for the Iraqi cops to handle the situation under the aegis of the interior ministry, while the U.S. piously announces that we're leaving it to them because they know more about it than we do — the while providing the target coordinates, of course. Move in response to an incident like this past week, and kill him accidentally. Best solution is to have him knocked off by a stray bullet fired by one of his own supporters — some of the ex-mukhabarat guys we've hired could set that up. Sends the message that we respect the Iraqis' religious feelings and we'll go out of our way not to offend their delicate little sensibilities, and it sends the other message not to screw with the new gummint.
Posted by: Steve White || 10/16/2003 2:20:23 AM || Comments || Link || E-Mail|| [286 views] Top|| File under:
Many Troops Dissatisfied, Iraq Poll Finds
Rantburgers will not be surprised at this/EFL:


A broad survey of U.S. troops in Iraq by a Pentagon-funded newspaper found that half of those questioned described their unit's morale as low and their training as insufficient, and said they do not plan to reenlist. The survey, conducted by the

Stars and Stripes

newspaper, also recorded about a third of the respondents complaining that their mission lacks clear definition and characterizing the war in Iraq as of little or no value. Fully 40 percent said the jobs they were doing had little or nothing to do with their training. The findings, drawn from 1,935 questionnaires presented to U.S. service members throughout Iraq, conflict with statements by military commanders and Bush administration officials that portray the deployed troops as high-spirited and generally well-prepared.


This is a Washington Post report. Betcha the writer's never worn green...

Though not obtained through scientific methods, the survey results suggest that a combination of difficult conditions, complex missions and prolonged tours in Iraq is wearing down a significant portion of the U.S. force and threatening to provoke a sizable exodus from military service.... The paper's project recorded significant differences in the morale of various units, but overall found that Army troops tended to sound more dissatisfied than Air Force personnel and Marines, and that reservists were the most troubled. Uncertainty about when they are returning home was a major factor in dampening morale, according to the newspaper. The interviews were conducted at a time when some reserve and regular Army units were learning that their tours had been extended. The Pentagon has since sought to provide a clearer rotation plan and has begun granting troops two-week home leaves.


It's kind of a law of military nature that you like assignments best when they're over. I hate taking orders and I hate giving orders, and I was really happy when retirement time came around. Now, if I wasn't stiff and arthritic and I was 20 years younger, I'd go back in without hesistation. And I'd probably hate it once I did. It's not easy work, and there's a lot of boredom involved and a lot of making do, and one hell of a lot of stuff that's not in the job description. Most of these guys will also go back to civilian life — or to their next assignments — with a sense of accomplishment.

Although Pentagon officials say they have seen no sign yet of a rise in the number of troops deciding against reenlisting, the survey suggested that such a surge may be coming soon. A total of 49 percent of those questioned said it was "very unlikely" or "not likely" that they would remain in the military after they complete their current obligations. In the past, enlistment rates tended to drop after conflicts, but many defense experts and noncommissioned officers have warned of the potential for a historically high exodus, particularly of reservists.
Posted by: Anonymous || 10/16/2003 12:56:36 AM || Comments || Link || E-Mail|| [402 views] Top|| File under:
Southeast Asia
Hambali's Wife Detained
Malaysia has placed the wife of captured South-East Asian terrorist suspect Hambali into detention without trial for at least two years for alleged ties to the al-Qaeda-linked Jemaah Islamiah network.


Goodbye!


Malaysian Deputy Prime Minister Abdullah Ahmad Badawi signed the order for Noralwizah Lee Abdullah to be detained under the Internal Security Act after police - who have interrogated her for almost two months - deemed her a "national security threat". Noralwizah, 33, a Malaysian, was arrested on August 11 with Hambali in Thailand and handed over to Malaysian authorities. Hambali, an Indonesian whose real name is Riduan Isamuddin, is Jemaah Islamiah's alleged operations chief. The Malaysian official said Noralwizah is a member of Jemaah Islamiah who underwent an "initiation ceremony" in the organisation several years ago. In the ceremony, recruits pledge to be "willing to die in helping to defeat the enemies of Islam".


She learned the secret handshake


"She was more than a wife to Hambali," the official said. "She was a trusted aide who handled funds of the Jemaah Islamiah."


That's rather unusual for a islamic group, guess she is one of those asian "dragon lady" types.


The official said Noralwizah still wielded "some influence" in the network, despite Hambali's arrest. He did not elaborate.


"I can say no more"


Hambali has reportedly been yielding details of Jemaah Islamiah's membership, funding networks and planned terrorist operations to interrogators since his arrest.


Even if he's not, it's good to say he is.


His younger brother, Rusman Gunawan, was arrested by Pakistani police along with 13 Malaysians, two Burmese and another Indonesian at Islamic schools in Karachi last month. Malaysian officials have said the students were being groomed as future leaders of the suspected terrorist network. At least three of the Malaysian suspects have fathers who are in custody under Malaysia's Internal Security Act for alleged Jemaah Islamiah membership.


It's that family thing again.


Hambali was among dozens of Indonesian religious radicals who fled their country during a crackdown in the late 1980s and moved to Malaysia, where they built a network using a now-closed Islamic school in the southern state of Johor as a recruiting station. Noralwizah married Hambali in the early 1990s after they met at the school.


School girl crush on her teacher, huh?




More likely Uncle Abdullah traded him his daughter for a goat...

Hambali and Noralwizah disappeared after the September 11 attacks in the United States, and he was South-East Asia's most-wanted terrorist suspect until his arrest. Thai officials have said he may have been plotting attacks to disrupt the upcoming summit in Bangkok of the Asia-Pacific Economic Cooperation forum.


Which is next week, I believe. Stay tuned.
Posted by: Steve || 10/16/2003 3:22:39 PM || Comments || Link || E-Mail|| [312 views] Top|| File under:
al-Qaida Replacing Bagged Leaders in Asia
Long article, EFL:


Al-Qaida-linked terrorists in Asia have quickly replaced captured leaders with a new operations chief and top bomb makers who are plotting deadly attacks on international hotels and other Western targets in the region. The arrest of Hambali -

Osama bin Laden's

alleged point man in Asia - and the cracking of a terror ring blamed for bombings in Bali did temporarily disrupt the loose Jemaah Islamiyah network, said a senior Indonesian intelligence adviser. But the leadership vacuum left by Hambali's Aug. 11 arrest in Thailand was filled within three weeks, even as the Islamic militant group carried out a recruiting drive in Indonesia - already home to about 2,000 of its 3,000 members. In AP interviews, the adviser and other Asian officials who spoke on condition of anonymity identified the three top new Jemaah Islamiyah leaders as: Zulkarnaen, an Indonesian believed to have replaced Hambali as operations chief; Azahari bin Husin, a Malaysian academic and reputed top bomb maker; and Dulmatin, an Indonesian allegedly involved in the Bali blasts, which killed 202 people a year ago. Zulkarnaen leads an elite squad of militants called Laskar Khos, or special force, according to Lt. Gen. Erwin Mapasseng, Indonesia's chief of detectives. He said the group had been recruited from some 300 Indonesians who trained in the past in Afghanistan and the Philippines.


"Everyone comes to Afghanistan"


Azahari, 46, known as "Dr. Azahari," fled Malaysia in 2001 and is believed to be hiding on Indonesia's Sumatra island.


He's the bomb expert


Authorities have singled out Dulmatin as the man who allegedly detonated the Bali blasts. He is also said to have built some of the explosives used in a series of Christmas Eve bombings in Indonesia in 2000. The three men held a meeting in March on Sebatik - a small island off the coast of Borneo - to map out what they see as a holy war, according to the Indonesian intelligence adviser, who said it's unknown whether Hambali also attended.

Sidney Jones

, a Jemaah Islamiyah expert who wrote a report on the organization for the International Crisis Group, said progress has been made in capturing and killing militants and stopping terror plots. "The problem is the organization is simply larger and more sophisticated than anyone believed," Jones said. More than 200 Jemaah Islamiyah members have been arrested in five countries. Meantime, Jemaah Islamiyah is reorganizing in three main Indonesian regions - Kalimantan, Sulawesi and Sumatra - said the intelligence adviser. Cash believed to come from al-Qaida to finance attacks is hand carried to Indonesia via Malaysia and arms and explosives are entering Indonesia through the largely unpatrolled waterways between Mindanao island in the southern Philippines and Indonesia's Sulawesi island, two intelligence officials said. A typical bombing costs about $10,000, the intelligence adviser said.


Plus food, travel, lodging, etc..


Investigations into Jemaah Islamiyah have exposed links between Islamic militants in Indonesia, Malaysia, Thailand, the Philippines and Singapore. These include alliances between Jemaah Islamiyah and Kumpulan Militan Malaysia as well as Abu Sayyaf and the Moro Islamic Liberation Front in the Philippines.


One big happy inbred family


Seven militants recently arrested in Indonesia's North Sulawesi region admitted plans to train with Moro Front guerrillas in Mindanao, said Philippine Brig. Gen. Victor Corpus. Training was detected in a vast, marshy section of Mindanao called the Buliok Complex, prompting the army to launch an offensive last February. On the Philippines' southern Jolo island, escaped Filipino and Indonesian hostages reported two Indonesians, believed to be Jemaah Islamiyah operatives, training about 100 Abu Sayyaf recruits in explosive-making and combat this year.


Which the MILF and Abu Sayyaf deny.


Yet, cooperation with Washington is becoming a political liability in countries with large Muslim populations furious over U.S. policy in the Mideast.


You knew they had to work that in somewhere.


Indonesian President Megawati Sukarnoputri and other national leaders don't publicly mention Jemaah Islamiyah by name in the country, which is home to more Muslims than any other nation, roughly 200 million. And the government has not declared Jemaah Islamiyah a terrorist organization - making it impossible to prosecute membership in it as a crime - and has refused to shut down Islamic boarding schools associated with militants.
Posted by: Steve || 10/16/2003 2:48:08 PM || Comments || Link || E-Mail|| [316 views] Top|| File under:
Jews rule the world - Mahathir
More ravings from the Malaysian Moonbat


Malaysian Prime Minister Mahathir Mohamad has called on Muslims to use brains as well as brawn to fight Jews who "rule the world".


People who used their brains wouldn't waste time listening to verbal vomit like this...


However, Dr Mahathir also called on Muslims to build their military might. "The Europeans killed six million Jews out of 12 million. But today the Jews rule this world by proxy... 1.3 billion Muslims cannot be defeated by a few million Jews," he said, speaking at the opening of the Organisation of the Islamic Conference in the Malaysian administrative capital Putrajaya. Dr Mahathir, who is renowned for using such conferences to make scathing attacks on the West, bows out as prime minister in a week's time after a 22-year rule.


What a terrible shame.


"This tiny community has become a world power. We cannot fight them through brawn alone. We must use our brains as well," the prime minister said.


"For the first, and hopefully, only, time."




"Y'see, they got these Protocols of the Learned Elders of Zion, y'know? So what we need, we need to get together some Learned Elders of Islam and... Oh. We've done that. Howcome nobody invited me?"

He said that 50 years of fighting had only worsened the situation for Palestinians and urged engagement in negotiations.


I think what he means is: take a break, discuss options for the dismantlement of Israel with Israel (maybe phrase it nice, or something), and the conversion of infidels to Islam, and see what happens. Then when that doesn't work, get back to the killin'.


"The Koran tells us that when the enemy sues for peace we must react positively. True the treaty offered to us is not favourable. But we can negotiate — the Prophet did," he said.


And when the "enemy" finally gets tired of being called an "enemy", and decides to smite some Muslim ass...?


However, he also urged Muslims to match their religious studies with mathematics and science, because "we need guns and rockets, bombs and warplanes, tanks and warships for our defence".
That's what you need when you're up against a handful of Joos. Them and their Proxie Horde.
He told the conference that Jewish "arrogance" meant that they would "forget to think". "They are already beginning to make mistakes. And they will make more mistakes. There may be windows of opportunity for us now and in the future. We must seize these opportunities," he said.


"Yes, that's it — let's hope our enemy makes mistakes. Then we can club 'em. And club 'em good."


This week's conference is the first time the group has met since the 11 September attacks.


Et plus ca change...
Posted by: Bulldog || 10/16/2003 6:52:07 AM || Comments || Link || E-Mail|| [283 views] Top|| File under:
Bali Boom Boy bottled, no expiration date
An Afghan-trained militant who tearfully apologized to relatives during his trial was convicted and sentenced to life in prison Thursday for helping plan and finance the Bali bombings which killed 202 people.


Guess the tearful 'apology' spared him the rope.




Too bad the 202 dead guys didn't get the opportunity to make tearful apologies so they could avoid being slaughtered...

Mubarok, a 34-year-old Indonesian, was found guilty of attending planning meetings for the Oct. 12, 2002, blasts and using his bank account to deposit money that was later used to buy chemicals and the minivan for the attack. Mubarok, whose real name is Hutumo Pamungkas, ``has been proven legally and convincingly guilty of planning to commit the terror action,'' said presiding judge I Nengah Suryada. The defendant faced a possible death sentence but was given a life sentence because of his confession and remorse, the judge said. His lawyers said the defense has not yet decided whether to appeal the sentence.


"If he has any jihadi dollars stashed away we'll appeal, maybe we can drain him!"


Mubarok, like many of the key defendants, learned bomb making and weapons handling in Afghanistan and later helped train fellow terrorists in camps in the Philippines. But unlike several of the defendants who declared the attack was justified to avenge the suffering of Muslims, Mubarok expressed regret over it. At one point during the trial, a sobbing Mubarok told the court: ``I feel so sorry for what I've done. I hope the families can forgive me.''


Hope in one hand, poop in the other. See which one fills first...

About 10 relatives and friends of victims were in the courtroom. One shouted ``thank you!'' to the five-judge panel after the verdict was read.


Nope, not forgiving him just yet.


Mubarok slumped in his chair during the reading of the verdict and said nothing as he was led out of the courtroom.


Life in an Indonesian prison, there's something to look forward to! Wonder if anyone ever mentioned that while he was in "terrorist school"?
Posted by: Steve White || 10/16/2003 2:07:43 AM || Comments || Link || E-Mail|| [729 views] Top|| File under:
Terror Networks
The rise and fall of Ansar al-Islam
By Scott Peterson, The Christian Science Monitor EFL Hat tip to the Brothers Judd
Washington fingered Ansar al-Islam as a terrorist group experimenting with poisons, and used its tenuous links to

Saddam Hussein

and

Al Qaeda

to help justify the war against Iraq. . . . Lengthy interviews with several Ansar members now in custody, and with officials and intelligence sources of the Patriotic Union of Kurdistan (PUK) in northern Iraq, . . . describe a group now so decimated and demoralized that even true believers admit it is unlikely to be reborn according to its old template.


That's because they've been whupped...

Instead, they say, elements of the group have begun operating in smaller cells. The "Ansar" label today, they add, is also being assumed by cheap knockoffs Islamic militants of all stripes, and used freely by the US-led coalition, regardless of ties to the original Kurdish group.


Which was made up of at least three disparate groups...

But the picture now emerging shows, too, how Washington exaggerated


[or maybe just "overestimated"]


aspects of the threat from the 600 to 800 Ansar members. Ansar was once part of a long-term Al Qaeda dream to spread Islamic rule from Afghanistan to Kurdistan and beyond. But that idea was embryonic at best, and when US forces attacked Afghanistan in October 2001, Al Qaeda support for Ansar dried up.


Timing is everything, I guess. They started arriving in Kurdistan just before 9-11-01 and Binny — actually Abu Zubaydah, who was their controller — suddenly found himself with more important concerns.

And despite the later arrival of some Afghan veterans and Arab fighters — and a new influx of donor cash — Ansar for 1 1/2 years was isolated, manipulated by both Iraq and Iran, and locked in stalemate with far superior Kurdish forces. Its "poison factory" proved primitive; nothing but substances commonly used to kill rodents were found there.


Except for a bit of Ricin. Apparently the makin's are pretty easy to transport, since Zarqawi was lugging them around for awhile...

"Don't make Ansar that big — we make them great, and they are nothing, just terrorists," says Dana Ahmed Majid, the PUK security chief. "With the help of Al Qaeda and the support of all Islamic groups, they are trying to rebuild."


On the other hand, PUK wasn't able to throw them out of their bridgehead until the B52s showed up...

But instead of rebuilding a guerrilla force, Kurdish intelligence officials say Ansar is sending out small, freshly activated cells. And instead of just attacking secular Kurdish authorities — the root motivation of Ansar and its predecessor Islamist groups — these cells may be shifting to an anti-US mission, in tandem with Saddam Hussein loyalists.


Shifting? Do you mean that before the Iraq campaign they were on our side?




Before the Iraq campaign the Kurdish bloc of Ansar tried to expand their base in Kurdistan. Al-Tawhid, Zarqawi's mob, was more cosmopolitan and seems to have used the area as a base camp and planning center when not jetting off to Europe to get arrested for planning attacks.

"Al Qaeda has turned Iraq into a battleground against America," says Barham Salih, prime minister of the PUK area of northern Iraq, who equates Ansar with Al Qaeda. "Ansar was delivered a very big blow. They were not over. Eradication is a long-term process. Everyone is throwing everything into this battle — that's why we must win."


An idea CSM seems to have trouble with...

While most estimates cap the number of new foreign fighters that have entered Iraq in the past six months at 1,000, CIA assessments reportedly put the number as high as 3,000. Only a small minority are believed to be tied to Al Qaeda.


'Scuse the interruption, but if, as you said six paragraphs ago, Ansar was "part of a long-term Al Qaeda dream to spread Islamic rule" and got support from Al Qaeda before the fall of '01, wouldn't anyone in Ansar be "tied to Al Qaeda" by definition? Just askin'.




And "only a small minority are believed to be tied to al-Qaeda" before setting off for Iraq to join al-Qaeda (and its wholly-owned subsidiaries) for the Big Battle against the infidels...

Emblematic of the mysterious history and inner workings of Ansar is the experience of holy warriors like Gharib and two others, who were made available at the Monitor's request by the PUK. Questioned separately for more than 13 hours, the former Ansar guerrillas appeared to speak freely. Proud of their handiwork, they also stated their view that Ansar was finished as an organization.


Good. You lost, and you know you lost. That's good. You need to remember that.


As an Arab speaker in the ethnically Kurdish group, Gharib was transferred in 2001 to Sargat, where Arab fighters were based in their "Ghurba Katiba" (or "Imported Goon Squad" "Stranger's Unit"). "Even the Arab Afghans who came did not exceed 50 in total, and included people unfamiliar with guns who probably never fired a bullet in their lives," says Gharib. Despite the broad inexperience, among them were several jihad veterans. A few Kurds were also Afghan war veterans, and proved to be powerful trainers. Al Qaeda was held up as the model.


[There's that "tied to Al Qaeda" thing again.]


"This was the sense of everybody, that we were linked to Al Qaeda," says

Sangar Mansour

, a short, wiry detainee with a youthful face and thin moustache. "[We] looked like Al Qaeda, gave orders like Al Qaeda, trained like Al Qaeda, and used their videotapes" of Afghan operations.


[If it waddles like Al Qaeda and swims like Al Qaeda and quacks like Al Qaeda, then it's . . . .]


"Some non-Kurds had US military uniforms, that they put on when the [US] attacks started," Mr. Mansour says. He saw a worn photograph one of his friends kept under his pillow, of Ansar security chief Ayub Afghani, eating with

Osama bin Laden

. Arab militants had begun to trickle into northern Iraq to join the Kurds well before Ansar was officially formed in December 2001. Their presence helped bolster the isolated Kurdish militants.


Prior to that, I guess they were heading for Jund al-Islam, which folded into Ansar...

"Many people grew more committed to this fighting, because they thought: If foreigners are coming here to fight, this must be serious, this must be real," says

Diyar Latif Taher

, a Kurdish Islamist detainee. He says the number of foreigners never exceeded 90. "They did not say they were members of Al Qaeda, but whenever there was a successful Qaeda operation — an ambush, or hitting a US base in Afghanistan — they were celebrating," says Mr. Taher. Bin Laden was "praised."


Where does he think the money for the guns, ammunition, beans, blankets, and fresh turbans came from?

"[We] shared the same ideas [with Al Qaeda], and we should be impressed with their leaders, their tactics and their victories, and feel sorry for their losses — otherwise we would not be true believers," says Gharib. "There was this dream of declaring jihad in this part of the world, and kicking out secular authority. And this dream got larger."


Waddle, swim, quack, et cetera.


But keeping away from the manipulations of local powers was not easy. The Iranians flooded the Ansar area with extremely cheap food supplies, then stopped them abruptly, to squeeze concessions out of Ansar.


"They said they loved us, but they were just using us!"


Baghdad played a similar role, by using smugglers and middlemen to provide dirt-cheap weapons to Ansar. "Then it stopped - boom! - and you had to beg for it, and make concessions," Gharib says. "I tell you, Ansar was the biggest buyer [from Baghdad]."
But there's no connection between Al Quaeda/Ansar and the Hussein regime! That's what the New York Times said. They couldn't print it if it wasn't true, could they?
So the key to success was funding, especially after Al Qaeda support dried up in late 2001. That's where Gharib's video camera and ability to burn propaganda CDs came in. They showed everything from Koran lessons and road building to training and offensive operations. "These CDs were extremely important, because they were our income source — we sent them back up the cash chain to donors," Gharib says, holding up his black prayers beads to illustrate the linkages. After one successful attack, funding came "like rain...from everywhere."


Later came JDAMs like rain from everywhere, but we're getting ahead of the story.


"It's not governments, but people from rich countries, Kuwait, Saudi, and Qatar-rich people who are too spineless would not dare to take part, but sent support to establish Islamic rule," says Gharib. Such donors did not pay for Ansar to "have a truce" with the PUK, but instead demanded action. "There were groups claiming jihad, but just stealing money. So they ask: 'Where is your product? Where is your fighting?'"


"I'm paying you to go out and die gloriously for the Prophet! Get out there and stop some bullets!"


So training was serious, under the tutelage of a tough turncoat Kurdish Afghan veteran called Ali Wali. "It was unlike any training I had ever seen," says Mansour. "They put down ropes to cross an area, and put sacks of soil on their backs and climbed mountains while avoiding bullets. They used kung fu, and learned how to counter attack with a gun at your back."


"Everybody was kung fu fighting/Those fists were fast as lightening . . . "


"You felt [Mr. Wali] was born to train - they even depended on him in Afghanistan," says Gharib. "Besides weapons, he taught psychological warfare, and dealing with pressure during battle. He was playing with your nerves, until you were able to withstand the pressure." Later, as US-Kurdish ground forces advanced, Ansar evacuated to Iran. But Ansar's reception was mixed. "The Iranians started to fire at us," says Taher, who speaks Farsi.


Uh, Taher, where I come from, that's not a "mixed" reception.


They finally talked to Revolutionary Guards at the border, handed over their guns, and at 8 a.m. they were driven to the nearest Iranian village. At 10 a.m., they were hustled back. "An angry official came out and stuck an Iranian flag into the ground," Taher recalls. "This is the border with Iran — don't cross it!" he warned. But his group found a nearby valley, and were taken to a large prison hall in a border town, where they found 100 more militants. They stayed a week, and were each interrogated in front of video cameras by Iranian agents, before being taken back to the border, given back their weapons, and told to "Go, go, go!"


"And don't let the border gate hit you in the butt on the way out!"


Ayub Afghani was later arrested by the Iranians, Mansour says, when he was caught with six pistols, fake documents, and several foreign passports.


"It's a birthday present for my mom. She collects this stuff."


Mansour eventually returned home, and turned himself in to the PUK.


Which says something about the hospitality of Iranian prisons.


Such has been the fate of the majority of Ansar's original members, say these detained militants, which makes them skeptical that the group can be behind many of the current attacks in Iraq. Gharib estimates that of the 600 Ansar members, some 250 were killed, 50 "were officials who ran away," and the rest have been arrested by the PUK, have given themselves up, or are still in semi-hiding in Iran. "This virtually means that Ansar is over, by the numbers," says Gharib. "Anybody saying these [current attacks] are done by Ansar has no information. They can't do it."
While I disagree with some of the analytical spin, this is a good, detailed bit of reporting.

The Monitor has been turning out a lot of good, detailed reporting from Iraq recently. How is it that the New York Times and the AP are getting scooped by the Christian Science Monitor?
Posted by: Mike || 10/16/2003 12:37:21 PM || Comments || Link || E-Mail|| [323 views] Top|| File under:
Middle East
Israel objects to advanced weapons sales to Arabs
JPost Reg Req'd


Israel needs to raise its voice against advance weapons sales by the United States to Egypt and Saudi Arabia, Yuval Steinitz, chairman of the Knesset Foreign Affairs and Defense Committee said Thursday.

Steinitz said he has raised the matter with American security officials and warned that reducing the qualitative balance Israel holds over Egypt and Saudi Arabia would destabilized the region.


Why would we send JDAM technology to these asshats?


Army radio said that Israel is interested in blocking specifically the sale of JADAM (joint direct attack munitions) to Egypt. These would allow Egyptian bombers to have greater all-weather accuracy with the fire and forget guidance kits. Israel already has these weapons.

Speaking to The Jerusalem Post Thursday, Steinitz said Israel need to object to sophisticated weapons sales to Egypt and Saudi Arabia in principle.


and logic - these are not our friends - how long before Iran and Pakland have 'em?


He said that Israel had long ago conceded on the matter of platforms, watching the US supply Egypt with F-16 aircraft, Abrahams M1 tanks, and modern battleships.

"But at least when it comes to electronics and missiles let us keep the technological edge," Steinitz said. "I think the Americans need to be very careful in arming Egypt. "They had this concept that arming Egypt would serve as a counterbalance to Iraq and Iran. I think that a strong Egypt is a danger to the stability of the region."

"The Egyptians are trying to procure various weaponry, including the Longbow helicopter and other items I don't want to go into right now," Steinitz said.

Steinitz wrote in a recent op-ed in The Jerusalem Post that the plan to sell Egypt the sophisticated Harpoon Block II anti-ship missile could be used as a sea-to-land cruise missile with a 160 kilometer range. This would put most of the strategic targets in Israel in range of the mighty Egyptian fleet.

According to published notifications to Congress of pending US arms transfer, Egypt is seeking 414 AIM-9 Sidewinder air-to-air missiles, 459 Hellfire missiles, 53 RGM 84-L-4 Harpoon Block II antiship missiles, 26 extended range-multiple launch rocket systems, Apache Longbow attack helicopters, AIM-120 AMRAAM air-to-air missiles and electronic intelligence systems for C-130 aircraft.


get 'em from the Paleos thru the arms-smuggling tunnels you've allowed, assholes


While some defense officials have warned that speaking of Egypt as an enemy risks turning them into one, Steinitz declared that this was moot since Egypt was already one of the most virulent states against Israel.


call a spade...


"Egypt is a hostile country. It is full of incitement de-legitimizing Zionism and the Jewish state no less than the incitement we see in the Palestinian Authority. This should be setting off red lights for us," Steinitz said.

He dismissed criticism that such public talk was damaging to quiet efforts to slow down and dilute advance weapon sales to Egypt and Saudi Arabia.
"I don't think that there is damage here.

"We can't put our heads in the sand. When President Mubarak tells the EU that what the Hamas is doing is not terror then that is hostility. When they are de-legitimizing the right of Israel that is hostility. When Egyptian TV is referring to the Protocols of the Elders of Zion, that is hostility."

Steinitz said he was careful not to speak of Egypt as an "enemy," but more as a "threat."
"Just as the Americans speak of China as a threat," he said. "Egypt is a very hostile state and we can't deny this. Let's not kid ourselves, when the Egyptians hold their large exercises their simulated enemy is a "small nation to the north."

Steinitz said he believes that the moment the Egyptians evaluate, whether rightly or wrongly, that the former equilibrium has collapsed - the moment they estimate that an Egyptian-led coalition could challenge Israel without risking a defeat - the pathway will be open to a general conflagration, or, at least, to the creation of brinkmanship situations.



I like this guy Steinitz!
Posted by: Frank G || 10/16/2003 8:55:09 PM || Comments || Link || E-Mail|| [291 views] Top|| File under:
Home Front
Columnists blasts internet yellow stars
Hat tip LGF


One American history student recently wrote me that, following a link from the Web log Little Green Footballs, he noticed my "name on a list of 'known Jews.' Does it disturb or frighten you to be bluntly characterized as a 'Zionist American Jew,'" he asked, "or do you take a degree of pride in your apparent notoriety among Palestinian activists?"


If they hate you you're doing something right.


Clicking onto the Web log I discovered a site in high dudgeon. Over 280 people had responded to the news that "Students at University College Cork in Ireland have put together a list of well-known authors and speakers who are Jews." Calling it a "shameful database," Little Green Footballs quoted one reader who pronounced it the "Internet version of the Nazi yellow star."


An LGFer who called a spade a spade.


A few clicks later, I found the "Cork Palestine Solidarity Campaign" Web site listing 149 American Jews, from Elliot Abrams to Mortimer Zuckerman. Most names were designated "American Jew"; 23 were "anti-Zionist American Jew"; 18 of us, including, Abrams, Zuckerman, Wolf Blitzer, Arthur Hertzberg, Richard Perle and Paul Wolfowitz, were labeled "Zionist American Jew." A few merited their own categories, including the "Hardline Zionist Israeli American Jew" Martin Kramer, the "Moderate Zionist American Jew" Michael Lerner and the "neo-con American Jew" Martin Peretz.

I first thought of Richard Nixon's "enemies list" rather than a virtual "yellow star." I remembered Lesley Stahl reporting in her memoir about CBS News that correspondent Daniel Schorr "loved" being on Nixon's list — it "was a badge of honor." Yet along with my perverse pride came a slight tremor of dread. "Is this hate list a hit list?", I wondered. If Palestinians gain glory from targeting pizzerias and murdering infants, what would stop them from targeting an academic, however obscure I might be?

The more I perused the list, the more confused I became. The list had dead Jews and live Jews, including the banker Felix Warburg and the screenwriter Ben Hecht. I realized this was a vast database listing articles related to "Palestinian Solidarity," with pungent commentary on pro-Zionist pieces. There were also lists of Palestinians, Europeans, Israeli Jews — some deemed Zionist, others not — categorized by subject as well as by nationality and political orientation. All this was an effort to fight the media bias these activists perceived — in favor of Israel.


You mean there's a pro-Israel media bias? I must not do much reading then!


As an educator, I wanted to pronounce the site benign. "Our side" has Jewish Agency databases detailing the history of Zionism, and Daniel Pipes's "Campus Watch" database monitoring classroom bias. How can I begrudge Palestinian activists their research project?

Yet that reaction, too, was not satisfying. There was something about the tone and wording, the use of "Zionist" as a pejorative, that was menacing. Being outed on this Web site as a "Zionist American Jew" lacked the warmth and lyricism of my proudly proclaiming "I am a Zionist." Part of it had to do with the list's ugly reductionism — boiling people down to their national origins and then branding them "kosher" or "unkosher," as it were. There was something a bit too European about the need to identify reporters such as CBS's Bob Simon and NPR's Terry Gross as "American Jew," Wolf Blitzer as "Zionist American Jew" when the relevance was unclear.

Moreover, after Daniel Pearl's captors beheaded him because they deemed him a "ZAJ" rather than an "AJ" or simply an American, such labels promulgated in Europe by Palestinian supporters spring from poisoned sources. In an immoral universe where being a Zionist is a capital crime, being identified as such becomes a death threat.

The Web site rests on a seedbed of hate, broadcasting hostility to the Jewish state, hijacking symbols to make Jaffa Oranges manifestations of "apartheid" policies to be boycotted, rather than fruits of a people's renewal. In the 1970s, pro-Palestinian European hijackers selected Jews from non-Jews at Entebbe. Today, Palestinians and their European supporters often target Jews indiscriminately, with aggressive rhetoric feeding vicious violence. Addicted to their status as victims, allergic to taking responsibility for their actions' implications, too many pro-Palestinians will ignore the fact that such lists fester in a context of glorified thuggery.

The cult of the suicide bomber, the way the virus of violence infects support for the Palestinian cause, can make a supposedly academic Web site seem menacing, not only to "paranoid" Jews, but to the hundreds of outraged non-Jews on the Little Green Footballs Web log, and to my concerned student. When the Web site's section of "Palestinian Protest Chants" exhorts people: "We don't care what you say, Intifada all the way!" and when that Intifada has murdered 900 innocents, doubting their intentions makes sense.

My student asked me if I was scared or proud. I am both — as well as sad and angry. I resent the bloody intifada the Palestinians have unleashed against Israelis, and I resent the worldwide intellectual and ideological intifada fostering that violence which is scarring my home turf, the university. I hate the polarizing effect on discourse about the Middle East, the emotion that squelches candid analysis on both sides. And I despise the whiff of menace hovering about the intellectual intifada-ists, given the constant rhetorical attacks against "Americans and Jews" and the global reach terrorists and antisemites have demonstrated.

So, I will wear my listing as a ZAJ with pride. And I will urge leaders who are merely listed as "American Jews" to support Israel more passionately to get bumped up into my more exclusive category. But when I next move, I am sorry to say, my home phone number will be unlisted.
Posted by: Atrus || 10/16/2003 3:59:07 PM || Comments || Link || E-Mail|| [391 views] Top|| File under:
Korea
Report: N. Korea to Display Nuclear Arms
Kim Jong Il: Father of the Atom. Now it gets interesting.


North Korea said Thursday it would "physically display its nuclear deterrent force," South Korea's Yonhap news agency reported. The remark by an unnamed spokesman of North Korea's Foreign Ministry could be an indication that the communist regime intends to test a nuclear bomb.


...and the clock is ticking.


"When the time comes, the DPRK will take steps to physically display its nuclear deterrent force," the North Korean spokesman told Pyongyang's state-run news agency KCNA, which was monitored by the South Korean agency.


When the time comes...


DPRK stands for North Korea's official name, Democratic People's Republic of Korea.


I thought it was Douchebag Pricks Residing in Korea?


For weeks, North Korea has said that it was building up its "nuclear deterrent force," a term the isolated, communist nation uses to refer to its nuclear weapons program. U.S. intelligence officials believe that North Korea already has one or two nuclear bombs and may be building more. On Thursday, KCNA quoted the North Korean spokesman as saying his country has "no other option but to continue to take steps to keep and increase its nuclear deterrent force as a self-defense measure" because of what it calls U.S. plans to invade. North Korea also accused the United States of stalling talks aimed at ending the year-old nuclear standoff.
Representatives from the United States, the two Koreas, China, Japan and Russia met in Beijing in August to discuss ways to end the crisis. The meeting ended without agreement on when to hold a next round talks, because of strident differences between Pyongyang and Washington. North Korea demands that the United States sign a nonaggression treaty, provide economic aid and open diplomatic ties before it can dismantle its nuclear facilities.


Here's one: Dismantle it and we won't have to dismantle it for you. Much less painful to you grass eating, White Slag addicted, baby eating Juche heads.


Washington demands that North Korea first abandon its nuclear weapons program before any improvement in ties.


We hear that the Norks lie. Just a rumor.


The nuclear dispute flared last October when U.S. officials said North Korea admitted running a secret nuclear weapons program in violation of international agreements.


Write your will yet, Kimmie?
Posted by: tu3031 || 10/16/2003 3:42:47 PM || Comments || Link || E-Mail|| [286 views] Top|| File under:
Syria-Lebanon
Assad slams ''fanatics'' in Bush administration
Syrian President Bashar al-Assad on Thursday described members of President

George W. Bush's

administration as "fanatics" and warmongers. Assad told the 10th Islamic Summit Conference in Malaysia that the September 2001 attacks on the United States "provided the opportunity and pretext for a group of fanatics and ill-intentioned people to attack human values and principles."


When the values and principles involve slaughtering a few thousand civilians, yes indeedy...

"Those fanatics revealed their brutal vision of human society and started to market the principle of force instead of dialogue, oppression instead of justices and racism instead of tolerance," the Syrian leader said. "They even began to create an ugly illusionary enemy which they called 'Islam', and made it appear as if it is Islam while Islam is completely innocent of it."


"Can you hand me my lips? I need to finish my speech"


"They added to our dictionaries a new term of which we had never heard throughout history and that is 'Islamic Terrorism' with the aim was to link terrorism to Islam," al Assad conveyed.


"Please, again? Thanks, I've got to get these fixed"


Regarding the Palestinian situation, he said that Israel is a "terrorist state", which was established on terrorism. Therefore, he said, the Palestinian resistance is a natural right and legitimate act as a form of self-defence.


Methinks Baby Assad is a tad nervous.
Posted by: Steve || 10/16/2003 3:30:42 PM || Comments || Link || E-Mail|| [296 views] Top|| File under:
Middle East
Vox Populi
From MEMRI:
A SURVEY CONDUCTED BY THE PALESTINIAN CENTER FOR POLICY AND SURVEY RESEARCH BETWEEN OCTOBER 7 AND 14 FOUND THAT OUT OF 1318 RESPONDENTS, 75 PERCENT SUPPORTED THE OCTOBER 4 SUICIDE BOMBING OF A HAIFA RESTAURANT. (AL-HAYAT AL-JADIDA, PA, 10/16/03)


There was a similar survey a week or so ago by the same outfit that said 55% of Paleos supported suicide attacks.
Posted by: Mercutio || 10/16/2003 3:28:37 PM || Comments || Link || E-Mail|| [299 views] Top|| File under:
Home Front
Last of Portland 7 Fold
The final two defendants in an alleged Portland terrorist cell who are in custody pleaded guilty Thursday and agreed to serve 18 years in federal prison.


Bwahahahaha!!


Patrice Ford and Jeffrey Battle were among seven Portland-area residents charged with plotting to wage war against U.S. troops in Afghanistan. Four others pleaded guilty earlier. One remains at large.


The suspected leader, of course.


Battle and Ford pleaded guilty to conspiracy to levy war against the United States, which carried a maximum sentence of 20 years and a $250,000 fine. They had initially also been charged with money laundering, supporting terrorism and other offenses. Flanked by their attorneys, Ford and Battle stood in the courtroom. Answering questions by U.S. District Judge Robert D. Jones, Ford said "I plead guilty." Battle then did the same. The pleas came during a hearing when defense attorneys had intended to challenge evidence gathered under the USA Patriot Act. Because of the pleas, those challenges will not be heard during this case.


They'll save it for the next case.


A seventh suspect, Jordanian native Habis Abdu al Saoub, who is believed to be the group's leader, remains at large.


Skipped the country when things got hot.
Posted by: Steve || 10/16/2003 2:57:30 PM || Comments || Link || E-Mail|| [402 views] Top|| File under:
Middle East
Israel dismisses arrests in Gaza bombing as imaginary
EFL:


Israeli security sources Thursday dismissed arrests made by Palestinian police in connection with the deadly roadside bombing of a United States diplomatic convoy in Gaza the day before. Palestinian security officials said earlier that police entered the Jabalya refugee camp in the Gaza Strip overnight, and arrested at five members of the militant Popular Resistance Committees in connection with the bombing, in which three Americans were killed. But Israel rejected the claim, maintaining that the arrests were an imaginary measure designed to placate the U.S., and that there was no evidence to link the three to the attack.


Yup, these would be the "usual suspects".


The Popular Resistance Committees consists largely of trusted former Palestinian security officials and deepcover disgruntled members of PA Chairman

Yasser Arafat's

Fatah movement, the security officials said. The group denied involvement in the attack, but confirmed the arrests of its members, one of whom was identified as Ahmed Saker, 25. "We made clear to the Palestinian Authority we had nothing to do with the bombing. We were stunned by the unjustified arrests," a leader of the movement said.


"Lies, all lies!"


"Yesterday, a few hours after the bombing... Palestinian security forces detained three people as part of the coverup investigation conducted by the Palestinian Authority into the incident," a security official told Reuters in Gaza. Palestinian witnesses said that when Palestinian police came to Block 8 of Jabalya to make arrests, a gun fight erupted. Seven members of the PA security forces were injured.


Good, hope they are painful lingering injuries.


It was established Wednesday that American personnel who coordinate the movements of U.S. officials in the territories communicate travel plans in advance to PA security officials, sending the detailed information by fax or telephone. Such reports spell out the names of persons who are taking part in work trips in the territories, the times when U.S. vehicles are to be moving through various areas, and the routes to be taken by the cars.


Boy, that makes it easy for them, doesn't it?


In view of this practice of relaying advance information, some analysts speculated Wednesday that the terrorists who perpetrated the attack had advance knowledge of the U.S. convoy's intention to cross into the village of Beit Hanoun. At least a portion of the information attained by the terrorists, the analysts hypothesized, came from official PA sources.


Handed them the target data on a silver platter.
Posted by: Steve || 10/16/2003 11:33:02 AM || Comments || Link || E-Mail|| [324 views] Top|| File under:
Korea
North Korea Seeks U.S. Help Over Nukes
EFL




Used the AP title which while enticing, seems only vaguely backed up by the story.


North Korea expressed concerns that inter-Korean relations would be hurt if South Korean President Roh Moo hyun steps down should he fare poorly in a referendum that he wants to hold in December to gauge public trust in his rule. "If President Roh Moo-hyun loses the vote, wouldn't there be big changes in inter-Korean relations, depending on who becomes the next president?" an unidentified North Korean official was quoted as saying in South Korean media pool reports. The comments came as the two countries began three days of Cabinet-level talks in the North's capital of Pyongyang. Foreign journalists were barred from the event. Roh, whose administration has lost popularity in the wake of corruption scandals involving his aides, proposed the referendum on Monday. The legality of such a proposal remains in doubt.


The title seems to imply that the US should take steps to keep Roh in power for the sake of stability. The only step I can think of from the US government that would enhance Roh's image throughout Korea would be in Rumsfeld and Bolton insulted Roh- maybe insult his intelligence or imply that he is unhinged mentally. Koreans would then rush to the ballot box to support ROh. At that rate he might also be electable to political office in Paris.
Posted by: Super Hose || 10/16/2003 11:19:22 AM || Comments || Link || E-Mail|| [298 views] Top|| File under:
Home Front
Slick Willy warned Bush of Osama...
Tip to Drudge:
NEW YORK (Reuters) - Former President Bill Clinton says he warned President

George W. Bush

before he left office in 2001 that

Osama bin Laden

was the biggest security threat the United States faced.


I wonder when this meeting took place because of the many, MANY recounts in Florida.


Speaking at a luncheon sponsored by the History Channel on Wednesday, Clinton said he discussed security issues with Bush in his "exit interview," a formal and often candid meeting between a sitting president and the president-elect. "In his campaign, Bush had said he thought the biggest security issue was Iraq and a national missile defence," Clinton said. "I told him that in my opinion, the biggest security problem was Osama bin Laden."


Since he let him go on at least one occasion.


Time magazine reported last year that a plan for the United States to launch attacks against the al-Qaeda network languished for eight months because of the change in presidents and was approved only a week before the September 11 attacks.


Yup, Bill was going to get right on that and Al would have followed through if elected.


But the White House disputed parts of that story, which was published by the magazine in August 2002. "The Clinton administration did not present an aggressive new plan to topple al-Qaeda during the transition," a White House spokesman, Sean McCormack, said at the time.


So who is telling the truth here?


The White House was clearly irritated by the report, which appeared to suggest that the Bush administration might not have done all it could to prevent the attacks on the World Trade Centre and the Pentagon.


If only Clinton could have remained in office another term!


At Wednesday's luncheon, Clinton said his inability to convince Bush of the danger from al Qaeda was "one of the two or three of the biggest disappointments that I had."


Another being the lack of horny 19-year-old interns when he left office.


Clinton said that after bin Laden, the next security priority would have been the absence of a Middle East peace agreement, followed by the proliferation of weapons of mass destruction.


And he would have worked on those, except he was busy with 'staff' issues.


"I would have started with India and Pakistan, then North Korea, and then Iraq after that," he said. "I thought Iraq was a lower order problem than al Qaeda."


Didn't that troll go to North Korea and sign a 'peace' agreement with Kimmy? I think they danced too!


Clinton's vice president Al Gore, who ran against Bush in the 2000 election, did not make the threat from al Qaeda a major focus of the presidential campaign, which both candidates kept focused mainly on domestic topics.


Because all the previous statements are a desperate attempt to repair the image of his Presidency.





Is it me but the more you learn about the Clinton administration you feel that they did very little to safeguard our nation? The exception being that brave (but brutal) storming of that religious group in Waco. Thank god we were saved from a group of people who believed in god and wanted to live in a community together. This President (and Dimmy) makes me ill every time I hear him. If he was aware of these problems, why didn't he solve them while he WAS in office? Can we send them to some deserted island where Dimmy can build houses and Billy can molest interns?
Posted by: Cyber Sarge (VRWC CA Chapter) || 10/16/2003 10:56:45 AM || Comments || Link || E-Mail|| [412 views] Top|| File under:
Secrets Found on Computer, FBI Says
Edited for new stuff:


Authorities have found classified material on a personal computer that once belonged to a civilian interpreter at the U.S. Navy prison in Guantanamo Bay, Cuba, an FBI agent said in federal court Wednesday. Testifying in a detention and probable cause hearing for Ahmed F. Mehalba, Special Agent John Van Kleef of Boston's Joint Terrorism Task Force said an analysis of the computer's hard drive revealed at least five documents labeled "secret," in a directory of files that included Mehalba's personal résumé.


They were tipped off when under "Seeking Position As" on his resume, he listed "Spy".


A naturalized U.S. citizen who was working at the detention facility for alleged al Qaeda and Taliban fighters, Mehalba was charged Sept. 30 with making false statements to federal officials after he denied during an airport customs check that he was carrying classified documents. He was arrested Sept. 29 at Boston's Logan International Airport after he allegedly told Homeland Security and FBI agents that the more than 130 computer discs he was carrying contained personal MP3s and photographs, which had been recorded using a computer he had since sold to a friend. Mehalba had arrived in Boston after visiting his controller relatives in Egypt. Documents marked "secret" were subsequently found on at least one of those discs. The computer containing additional sensitive material was recovered recently by the FBI, Van Kleef said. He did not describe the contents of any of the classified files.


"I could tell you, but then I'd have to kill you"


Mehalba was in possession of a "huge amount of classified information," said Assistant U.S. Attorney Michael Ricciuti, who is prosecuting the case. "His statements [to federal agents] were false." Mehalba, who did not testify Wednesday, said at the time of his arrest that he "had no idea" how the suspect documents ended up in his possession, according to Van Kleef. A more thorough check of Mehalba's baggage turned up the computer disc that contained at least 368 files marked "Secret" or "Secret/Noforn," meaning that they were not to be disclosed to foreign nationals.


One file could be a honest mistake, 2 or 3 could just be sloppy work, 368 means go directly to jail.


Van Kleef testified that Mehalba, an employee of government contractor Titan Corp., had been granted "interim secret clearance," a designation that granted him access to information that could do "serious damage to national security" if disclosed.


"Interim secret clearance", they were in such a hurry to get interpreters they gave him the job after a quick check, full investigation to be completed at a later date.


Mehalba, who had served in the U.S. Army, had been briefed extensively on procedures related to the handling of classified material, according to court documents.


His U.S. Army service is why he got the interim clearance, I'll wager.


He was aware that he was not authorized to download such information or take it off the base or outside the country, prosecutors contended.


Yup, they beat it into your head. Been there.


After the hearing, Mehalba's court-appointed attorney, Michael Andrews, offered no explanation for how the suspect documents ended up in his client's possession, saying only that "when he was asked the question, 'Do you have classified documents on you?' and he said, 'No,' he believed he was answering truthfully."


"Oh, I thought you meant did I have any on my person. You didn't ask if I had any files anywhere. It was a trick question, I was framed!"
Posted by: Steve || 10/16/2003 10:53:52 AM || Comments || Link || E-Mail|| [289 views] Top|| File under:
Africa: Southern
Radical Islam's Move on Africa
EFL:


Many students from Pakistan's madrassas, or radical Islamist schools, are leaving to avoid arrest in a government crackdown on Islamic extremism. Some are going to Saudi Arabia, but hundreds are heading to more surprising shores — to Africa. Last month Mohammad Jamil, a spokesman for the Federation of Madrassas, said, "About 500 have already moved to South Africa. . . . Others are planning to pack their bags."


Had the same report, without as much detail, a month ago, from an AP story in Wash. Times. Guess the Post decided to run with it...

Islamic extremists in Somalia, Kenya and Tanzania have turned to terrorism, and non-Islamic dictators, such as deposed Liberian strongman Charles Taylor, have developed economic links with al Qaeda. But more alarming is the spread of rigid forms of Islam, which are historically rare south of the Sahara and which are creating division, chaos and violence in both East and West Africa.


As if they don't have enough of these already.




It's the happy hunting ground of Islam, chock full of tribal societies, some of which consider ignorance and brutality to be virtues...

Islamists in Kenya are pushing to expand Islamic law, or sharia, to include sentences of amputation in certain crimes, as well as stoning in cases of adultery, practices already in place in Nigeria. The chairman of Kenya's Council of Imams and Preachers, Ali Shee, has warned that Muslims in the coastal and northeastern provinces will break away if sharia is not expanded.


That's a usual pattern. Once they're ensconced, they need their own state if they can't have all of yours...

Tanzania is experiencing a similar push for Islamic law. Saudi Arabia is funding new mosques there, and fundamentalists have bombed bars and beaten women they thought inadequately covered. Mohammed Madi, a fundamentalist activist, told Time magazine last month, "We get our funds from Yemen and Saudi Arabia. . . . Officially the money is used to buy medicine, but in reality the money is given to us to support our work and buy guns."


Tap, tap, nope, suprise meter doesn't even twitch.




Mine quivered, but only at the honesty of the admission...

Note, also, that he says they're getting their dough from both Soddy Arabia and Yemen. Yemen's a poor country, where the gummint's trying to bring the Bad Guys under control, apparently sincerely. Perhaps they should have a closer look at where that money pipleline is — whether it's a religious charity or whether it's one of their import-export companies, perhaps one involving members of the bin Laden or an allied family...

Before President Bush's visit this year to usually quiet Malawi, government security forces, assisted by Americans, arrested five suspected Muslim militants (two Turks, one Saudi, one Kenyan and a Sudanese) and flew them out of the country. In response, Muslim mobs rioted in Mangoci, burned six churches and attacked local priests. In Zambia this summer, police raided an Islamic school and found 280 students confined in cages, where they were forced to study military tactics and Arabic.


We heard about this, they were mostly children.


Similar patterns are evident in West Africa. The civil war in Ivory Coast has complex roots, but like other conflicts spanning religious divides, such as in Serbia or Chechnya, it has taken on a fanatic coloration. Muslim rebels have been sporting T-shirts adorned with Osama bin Laden's face superimposed over a map of the country. Extreme Islamic law continues to spread and provoke violence in Nigeria, a country bin Laden has singled out as "ready for liberation." Meanwhile, Senegal, Gambia, Niger, Mauritania, Chad and even historically democratic Mali are also experiencing Islamist unrest, with riots and, in some cases, coup attempts. This Islamization is being pushed by Sudan and Saudi Arabia, which are trying to replace local variants with their own restrictive systems.


As they say, follow the money.


But as this newspaper has reported, Libya's Muammar Gaddafi is also a major player. While he has provided financial support to thugs of Christian background, such as Robert Mugabe in Zimbabwe and Charles Taylor, his goal, announced before 15,000 people in Benin in 2000, is to "make Islam triumphant in Africa."


He is an African, after all. He says so all the time

.
The Bush administration is sending Special Forces personnel and upgrading anti-terrorism work in Ethiopia, Djibouti, Kenya, Uganda, Tanzania, Mali, Niger, Chad and Mauritania. But it is also thawing relations with Gaddafi, complimenting Sudan for "good cooperation" on terrorism and treating Saudi Arabia as an ally.


Well, I don't think our position on Gaddafi has changed that much, and I'll bet with Saudi that there's a lot going on behind the scenes.




I think that at this point our relations with Muammar could actually become more friendly — he's said publicly he's gone out of the terrorism business (unless he can plausibly deny it, of course), and he's realized that he was backing the wrong horse in his glory days. He's still trying to figure how to make Libya into a capitalist country and still retain his revolutionary credentials. We could turn him, and I think Bush-Powell-Rice is smart enough to do so — if they want to. Muammar's already got strained relations with the Soddies, and it would tickle his vanity to be used as a counterweight to them, keeping in mind that he'd be counting the while on feathering his own nest.

Instead, the United States should demand that Tripoli, Khartoum and Riyadh cease their export of radicalism to Africa.


Agreed.


It should also encourage democratic development through the Millennium Challenge funds. If, as President Bush has said, "America is committed to the success of Africa" and has a "long-term commitment" to developing democracy there, it needs to counter the threat to democracy posed by the spread of extremist forms of Islam.


Other than building a fence around it, I don't know what the hell to do about Africa. Stopping the Saudi money would be a good place to start.
Posted by: Steve || 10/16/2003 10:00:41 AM || Comments || Link || E-Mail|| [402 views] Top|| File under:
International
Coughing Annan sounds off.
United Nations Secretary General Kofi Annan warned of rising hostility between Islam and the West, describing it as "ugly, dangerous and wrong".


Is he going to recommend that Islamists make peace with the West? Live and let live? Mutual respect and non-interference? Betcha he doesnt'...

In a statement to the opening of a summit of the 57-member Organisation of the Islamic Conference, Annan said Western governments must reopen a few sites in Germany and send the Jews there address the grievances of Muslims, while Islamic states needed to make greater efforts to overcome their many deeply ingarained problems.


Kofi? Their grievances include the fact that they're not able to kill us in large enough numbers...

He said he hoped to see Christians and Muslims reconciling in Sudan and perhaps Cyprus.


Sorry, the Cubbies were eliminated.


"Yet there is, in too many places, a feeling of rising hostility between Islam and the West. This is ugly, dangerous and wrong," said the statement delivered by the UN special representative to Afghanistan, Lakhdar Brahimi. "We must unite our efforts to address the extremism that is, alas, on the rise, not only in Islam but among many faiths," said Annan, who withdrew from the summit after the Iraq issue was taken back to the UN Security Council. He said Western governments must match their rhetoric of respect for human freedom with action to promote development, including a fair world trading system.


People have differing definitions of fair.


But he told the Muslim leaders — who represent 1.3 billion people — they also had to play their part. Muslims are dismayed by the apparent inability of Islamic states to do much about problems such as weak government systems, a lack of democracy and poor human rights, especially for women, he said. Extremist dogmas are gaining ground, impeding the progress of the Muslim community and threatening the security of people all over the world, he said. Only when Muslims enjoy fundamental rights will the Islamic world be able to assert its influence. "The Muslim peoples are capable of much greater things and they know it," Annan said.


That's why they keep pushing for more shariah...

The UN leader said the Palestinian people were suffering under "a harsh and prolonged occupation" and no one should be surprised at their feelings of humiliation, anger and despair. However, suicide bombings, in which hundreds of Israeli civilians have been indiscriminately killed, are not acceptable."


"But they must be rewarded anyway."


"These acts of terrorism, abhorred and rejected by all of you, defile and damage even the most legitimate cause."


There's your problem, Kofi. They're not "abhorred and rejected" by all of them. They're celebrated and praised and financed...

The roadmap peace plan for the Middle East, drawn up by Russia, the United States, European Union and the UN, is the only hope for freedom for Palestinians and security for Israel, he said.


The next part is what he would have said had his lips stayed on.


The roadmap envisages a Palestinian state being created by 2005 with security guarantees for Israel.


Which the Palis won't keep until there is a generation raised to not be evil.


"If it fails, I fear the region will recede even further into violence and misery," Annan said, appealing for support for the peace plan from Muslim states.


They support the obligations of the West but have no desire to fulfill their obligations.


The pro-genocide Palestinian cause has been the main uniting force for the OIC, which was formed in 1969 after the burning of the al-Aqsa mosque in Jerusalem
Posted by: Atrus || 10/16/2003 9:58:44 AM || Comments || Link || E-Mail|| [304 views] Top|| File under:
Axis of Weasels to support Iraq Resolution.
EFL.


Germany, France and Russia — the leading opponents to the U.S.-led war in Iraq — said they will vote in favor of a U.S.-backed resolution to help reconstruct Iraq.


Well, the Cubs got eliminated(dammit), but hell had still frozen over, so



The U.N. Security Council will vote Thursday morning on the resolution, which would authorize a multinational force under U.S. command and call for troop contributions from other countries. Plus, it seeks "substantial pledges" from the 191 U.N. member states at a donors conference in Madrid, Spain, on Oct. 23-24. The vote is expected to be a shut out, with only Syria perhaps abstaining.


Gee, I wonder WHY.


The three refused to give support for a U.N. resolution authorizing the use of force to oust deposed Iraqi leader Saddam Hussein and had differed with the United States over the timing of returning the Arab country to full sovereignty. But French officials said the European support would not translate into the funds and troops sought by the United States to ease the burden of American forces in Iraq. "We agreed that the resolution is really an important step in the right direction," Schroeder said after a 45-minute conference call with presidents Jacques Chirac (search) of France and Vladimir Putin (search) of Russia. "Many things have been included from what we proposed. This led us ... to jointly agree to the resolution."

Putin, who was in Kuala Lumpur, Malaysia, as a special observer at an Islamic summit, said the leaders had agreed on a common position, but didn't give details. U.S. officials had said Wednesday they expected Russia to vote "yes" Thursday, and probably Germany as well, and weren't ruling out approval by France, the most outspoken critic of Washington's Iraq policies. China indicated it might support for the resolution that Washington also hopes will set Iraq on its way to independence. "Our attitude has become more and more positive," said China's U.N. Ambassador Wang Guangya, whose country supported the package of French-Russian-German amendments. "For China, what we want to see is a stronger role for the U.N. and early return of the sovereignty. At this stage, I think this resolution is far from what (we) expect. But I think as council members, we should always be ready to make compromises," he said Wednesday. Although the Security Council remains split on how fast to transfer power to Iraqis -- and who should oversee Iraq's political transition from a dictatorship to a democracy -- the compromise appeared to be part of an effort to send a more united message on the importance of returning sovereignty to Iraq.


We'd better, but there's some things we have to do first.
Posted by: Atrus || 10/16/2003 9:47:20 AM || Comments || Link || E-Mail|| [290 views] Top|| File under:
Home Front
Agents Find Boston Airport Security Lapses
Five federal agents posing as passengers succeeded in sneaking weapons through security checkpoints at Logan international Airport last week, officials said.


Hmm.. no suprise there....


The Homeland Security agents smuggled certain "prohibited items" past federal screeners, said

George Naccara

, the airport's federal security director. He did not specify what the items were. The two jetliners that were flown into the World Trade Center towers originated in Boston. Federal screeners were hired at airports nationwide to tighten security after the attacks.


You would think Boston at least would be a little more careful.


"I am always disturbed if we miss anything," Naccara told the Boston Globe. "We're not perfect. I admit that. It was a learning experience." A number of screeners were pulled aside on the spot and told they had failed to find illicit items, Naccara said.


OOps! I guess I missed one... again...


"In individual cases (undercover agents) spoke to the screeners," he said. The tests at Logan were part of a federal investigation at about 15 major airports around the country, he said, adding that security at Logan is "no better or worse" than at other airports.


This is *not* a good sign folks.


The security lapses will help the airport improve safety, according to

Jose Juves

, a spokesman for the Massachusetts Port Authority, the agency that operates the airport but has no security responsibility. Logan was visited as part of Homeland Security's program of "penetration testing" said

Tamara Faulkner

, a spokeswoman for the inspector general's office. She refused to confirm the results of the tests, saying they are expected to be presented to Congress within several months.


On a positive note it is nice to know that they are testing the screening process at least. I think the results of the test would be interesting to see.




Federalizing the screeners, of course, was to fix all this...
Posted by: CrazyFool || 10/16/2003 9:39:14 AM || Comments || Link || E-Mail|| [315 views] Top|| File under:
Middle East
Joseph's tomb torched
Tell me again about the Religion of Peace™


Palestinians have set fire to Josephs Tomb, a Jewish shrine in the West Bank, hours after a group of Jewish settlers held holiday prayers there with an Israeli army escort, witnesses say. They said Palestinian youths threw burning tires into the tomb after the group had left in the early hours of the morning on Thursday. The blaze tore a large hole through the domed roof of the three-room shrine, which was empty at the time.


I'd say their milk of human kindness had curdled, but we already knew that...

Abdel Fatah Fayad, who lives near the tomb, said a group of Jewish settlers and Israeli soldiers entered it around midnight. "They prayed and danced and took over a few buildings surrounding the tomb and made noise," he said. "At about six o'clock they and the army left the area. Afterwards, a (Palestinian) student set fire to the tires and threw them."


What're the "students" studying? Vandalism?

The Israeli army, which controls security in the area, said weather conditions caused the fire to burn out on its own shortly after the tires were thrown in. No one was injured and the tomb was undamaged. Joseph's Tomb is located in the Palestinian city of Nablus but left unguarded. Jewish worshippers have required military escorts there since Palestinians launched an uprising against Israeli occupation three years ago. "During Jewish holidays we cannot prevent people the freedom of prayer. So when requests are made (for an escort) we consolidate groups and escort them," an army spokesman said. Jews are observing their Succoth harvest festival this week. Some Jews believe the site is the tomb of biblical patriarch Joseph, although some archaeologists dismiss the claim. The tomb has been vandalised by Palestinians and marked with graffiti by religious Jews since the start of the uprising.


And we're supposed to give these people a state why again?




The Paleostinian Authority has also obligated itself to protect the site. They do a good job, don't they?
Posted by: Atrus || 10/16/2003 9:24:48 AM || Comments || Link || E-Mail|| [340 views] Top|| File under:
East Asia
Craft Carrying China's First Astronaut Lands
Associated Press. EFL


China's first astronaut returned safely to Earth on Thursday when his craft touched down on time and as planned after 21 hours in orbit. Beijing's mission control declared the country's landmark debut flight "a success." The craft carrying Lt. Col. Yang Liwei landed by parachute on the grasslands of Inner Mongolia in northern China at dawn Thursday, the official Xinhua News Agency said. Minutes later, he grabbed the capsule hatch with his hand, pulled himself out and waved at rescuers. Shenzhou 5 landed at 6:23 a.m., the government said. Less than two hours later, he was in a helicopter en route to Beijing, the state broadcaster China Central Television reported.


Welcome back.
Posted by: Mike || 10/16/2003 6:36:59 AM || Comments || Link || E-Mail|| [374 views] Top|| File under:
Middle East
Palestinians held over US convoy attack
Palestinian police have arrested at least five people in connection with the attack on a US diplomatic convoy in the Gaza Strip on Wednesday. Palestinian sources said the suspected militants were arrested after a brief gunfight at the Jabaliya refugee camp in Gaza. Some of them are said to belong to the Popular Resistance Committee — a militant splinter group from

Yasser Arafat's

mainstream Fatah movement.
The Popular Resistance Committee is a group of local militias — including many disgruntled former policemen — set up months after the start of the intifada to defend Palestinian refugee camps. The left hand They have denied involvement in Wednesday's attack — after an initial statement by the right hand admitting it.
Posted by: Paul Moloney || 10/16/2003 4:36:05 AM || Comments || Link || E-Mail|| [286 views] Top|| File under:
Africa: North
Libya leaves talks on airline bombing compensation
Negotiations with Libya on compensation for a 1989 airline bombing were suspended Tuesday, with members of the Libyan delegation announcing they would return home without a deal, a representative of victims' families said. It was not clear why the talks broke off.


Come now!


Guillaume Denoix de Saint Marc, who represents families of the 170 people killed in the attack on the French UTA airline, a DC-10 jet, said his group was "waiting for the misunderstanding to be resolved to start negotiations again.


There was no misunderstanding, the French and the Libyans understand each other perfectly!


"We're sorry that the negotiations were interrupted because they were advancing in a constructive way," he said in a telephone interview, without giving details of what went wrong. LCI television suggested Libya felt the French government was not holding up its end of a partial deal signed last month. Libya's representatives, from a charity foundation headed by one of Libyan leader Muammar Gadhafi's sons, arrived Monday night in Paris. With talks suspended, they announced their intention to leave Wednesday, Denoix de Saint Marc said. "I don't think there's a definitive break between the families and the delegation," he said. The talks come more than a month after the partial deal, signed September 10, had cleared the way for a United Nations vote that lifted 11-year-old sanctions against Libya, long seen as a rogue state that sponsored terrorism. That accord did not set a compensation amount.


Sanctions are lifted, so Muammar doesn't have to worry about it anymore...

Under the deal, Libya and victims' families were meant to have reached a definitive agreement by Saturday. As the deadline was about to pass without a pact, French President Jacques Chirac warned on Saturday that Libyan-French relations would suffer if Libya did not follow through on its promises. Victims' families are seeking additional compensation on top of $33 million that Libya already paid in 1999. Libya has offered an extra $1 million for each family, but Denoix de Saint Marc has said that is not enough.


Wonder why?


The French government, while not directly involved in the talks, had congratulated the two sides Tuesday on their return to the negotiating table. "We hope that the resumption of these negotiations can conclude as quickly as possible," said Foreign Ministry spokesman Herve Ladsous.


If it weren't for the families involved, I'd hope for a prolonged, bloody draw between the French and the Libyans. They deserve each other.
Posted by: Steve White || 10/16/2003 2:25:23 AM || Comments || Link || E-Mail|| [374 views] Top|| File under:
Caucasus
Azerbaijan President's Son Wins Election
The son of Azerbaijan's ailing president won an overwhelming victory in elections to choose his father's successor, according to returns Thursday.


The surprise! Quick, Ethel! My pills!

But western observers and the opposition alleged massive voting irregularities.


Wonder if Jimmah Carter made an appearance?


One observer said there were so many problems with Wednesday's election — among them ballot-box stuffing and unmonitored voting — that he stopped trying to record them all.


Idjit — what good is an observer who doesn't do his job? Tourist!


Violence flared during the vote, with police clashing with protesters twice during an hours-long standoff in the capital, Baku. With more than two-thirds of Azerbaijan's 5,111 districts reporting, President Geidar Aliev's son, Ilham Aliev, had nearly 80 percent of the votes, according to preliminary results posted by the Central Election Commission. His closest rival, Isa Gambar, had about 11 percent.


Only 80%? Guess his advisors had long discussions about the exact amount of fraud to commit to have a "believable" result.


As the count progressed, Aliev cleared a majority of the votes cast, meaning there would be no runoff with any of the other seven candidates, the commission said.


Wotta surprise.


Aliev stood for the ruling Yeni Azerbaijan party after his father — hospitalized in the United States — pulled out of the race less than two weeks ago. More than 71 percent of the former Soviet republic's 4.4 million electorate voted, election commission chairman Mazahir Panahov said.


The other 29% will be jugged shortly.


Gambar, leader of the opposition party Musavat, or Equality, claimed that he won a majority, charging that there were irregularities that favored Aliev. Many in Baku complained that they were prevented from registering and that others cast multiple votes. Inside his party headquarters, Gambar waved a stack of ballots marked for Aliev that he claimed had been filled out before the election, and claimed he soundly beat the president's son in districts monitored by international observers. ``This is the beginning,'' protester

Majif Mammedalizade

, 37, said of the demonstration. When voters wake up Thursday and ``everyone knows the vote is false, Ilham Aliev has no chance,'' he said. One OSCE observer,

Ivan Lozowy

, said he eventually stopped recording irregularities because he saw so many at the 35 polling places he visited Wednesday. He said violations included multiple voting, falsified ballots, and ballot counting in absence of observers.


Thanks Ivan, I'm sure the International Criminial Court will consider your testimony someday far in the future.


Even before election day, international organizations reported widespread irregularities, including biased media coverage, violence against opposition protesters ignited by police or pro-government provocateurs, and intimidation of opposition sympathizers. Ilham Aliev has threatened decisive action against anyone who resorts to violence over the election results.


Like father, like son!
Posted by: Steve White || 10/16/2003 2:13:06 AM || Comments || Link || E-Mail|| [297 views] Top|| File under:
Latin America
Unrest Continues in Bolivia
Despite moves by the military to tighten its control of the capital, President Gonzalo Sánchez de Lozada's hold on power grew more tenuous on Tuesday, as demonstrations demanding his resignation spread to provincial cities, and important political allies scrambled to distance themselves from him.


Sanchez de Lozada seems to have the support of the military. He should declare Martial Law in the whole country and ride this out.


"If the solution to preserving Bolivian democracy passes through the resignation of the president, we cannot put that aside," said

Manfred Reyes Villa

, leader of the conservative

New Republican Force

, a crucial part of the president's fragile governing coalition. "I've been clear: We have to listen to the people."


Manfred Reyes Villa is seriously miscalculating. You don't listen to the people when they support Communist Revolution.


More than 50 people have been killed here since Saturday in clashes between mostly Indian demonstrators carrying sticks and slingshots and the heavily armed troops the president ordered into the streets.
Considering this is a story from the New York Times, I'm willing to bet a sizesable portion of the Indians had rifles and were using them.
The antigovernment demonstrations began nearly a month ago, initially to protest a proposal to build a $5 billion pipeline to export natural gas to the United States and Mexico via a port in Chile.


Also, the protestors began to ask for the 'right' to cultivate Coca for 'traditional' purposes. This is a useful lie, massive cultivation of Coca in Bolivia began barely twenty years ago.


But as a result of the recent bloodshed, the focus of the protests has now shifted to demanding the resignation of Mr. Sánchez de Lozada, a 73-year-old millionaire businessman. Elected last year with only 22 percent of the vote, the president has accused his opponents of being part of "a seditious plot" supported by drug lords and leftist guerrillas.


This is an example of the New York Times' Stealth Editioralizing. A '73-year-old millionare businessman', elected with 'only 22 percent of the vote' is just asking to be overthrown, isn't he?


Of those known to have been killed, only one has been confirmed to be a soldier. Citing witness accounts, local news organizations reported that he was executed by his commanding officer after refusing to fire on demonstrators.


An exemplary officer.


As support for Mr. Sánchez de Lozada, a staunch ally in the American war on drugs, was ebbing here, his allies abroad were trying to shore up his position. In Washington, the State Department issued a statement warning that "the United States will not tolerate any interruption of constitutional order and will not support any regime that results from undemocratic means."


Look at that, the State Department is not supporting Totalitarianism for once.
Posted by: Sorge || 10/16/2003 1:29:15 AM || Comments || Link || E-Mail|| [392 views] Top|| File under:
Who's in the News
42
[untagged]
Bookmark
E-Mail Me
The Classics
The O Club
Rantburg Store
The Bloids
The Never-ending Story
Thugburg
Gulf War I
The Way We Were
Bio
Merry-Go-Blog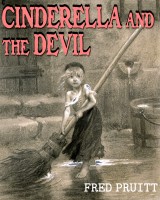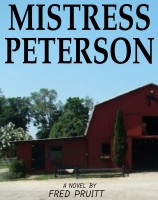 On Sale now!


A multi-volume chronology and reference guide set detailing three years of the Mexican Drug War between 2010 and 2012.

Rantburg.com and borderlandbeat.com correspondent and author Chris Covert presents his first non-fiction work detailing the drug and gang related violence in Mexico.

Chris gives us Mexican press dispatches of drug and gang war violence over three years, presented in a multi volume set intended to chronicle the death, violence and mayhem which has dominated Mexico for six years.
Click here for more information


Meet the Mods
In no particular order...


Steve White
Seafarious
Pappy
lotp
Scooter McGruder
john frum
tu3031
badanov
sherry
ryuge
GolfBravoUSMC
Bright Pebbles
trailing wife
Gloria
Fred
Besoeker
Glenmore
Frank G
3dc
Skidmark
Alaska Paul



Better than the average link...



Rantburg was assembled from recycled algorithms in the United States of America. No trees were destroyed in the production of this weblog. We did hurt some, though. Sorry.
54.208.73.179