Africa Subsaharan
3 killed in bomb attacks on Nigeria beer gardens
[Al Ahram]
Authorities say three people have been killed in two separate

kaboom

s on informal beer gardens in Nigeria amid attacks by a radical Islamist sect.

Taraba State police

front man

Amos Olaoye said Friday an

bomb

went off at a drinking spot in a busy neighborhood in the central city of Jalingo at about 8 p.m. Thursday, killing two. On Friday night, an emergency management official says another bomb went kaboom!, killing a woman and wounding her children.

Authorities say the attacks are under investigation, declining to comment further.

Posted by: Fred || 10/07/2012 00:00 || Comments || Link || E-Mail|| [336063 views] Top|| File under: Boko Haram
Arabia
7 Injured in Bomb Explosion, 8 Die in Landslide in Yemen
[Yemen Post] Seven civilians

were maimed

in a bomb

kaboom

in Yemen's southern Abyan
...a governorate of Yemen. The region was a base to the Aden-Abyan Islamic Army terrorist group until it dropped the name and joined al-Qaeda. Its capital is Zinjibar. In March 2011, al-Qaeda in the Arabian Peninsula declared the governate an Islamic Emirate after seizing control of the region. The New York Times fastidiously reported that those in control, while Islamic hard boyz, are not in fact al-Qaeda, but something else that looks, tastes, smells, and acts the same. Yemeni government forces launched an effort to re-establish control of the region when President-for-Life Saleh was tossed and the carnage continues...
province where the army drove Al-Qaeda

cut-throats

out of their strongholds earlier this year, Almasdar Online reported on Saturday.

The bomb was believed to be of the explosive remnants of the war between the army and Al-Qaeda

cut-throats

in Al-Mahfad district, the website quoted local sources as saying.

"The seven, one of whom

was maimed

, planned to sell the bomb to a scrap store but it went kaboom! before they could do," the sources said.

Scores of civilians and soldiers have been killed since the authorities started returning the refugees who fled the war to their areas in Abyan province. The deaths occurred due to the

kaboom

s of war remnants.

Separately, eight members of a household died on Friday after their home collapsed on them due to a landslide that was caused by heavy rain in Yemen's southern Taiz province.

Local security sources said the heavy rain lashed Taiz for more than an hour leading to the collapse of a wall adjacent to the old styled house of the family in Al-Mudhafar district.

"The wall collapsed on the house killing the eight members, who were inside, and injuring another," the sources said.


Posted by: Fred || 10/07/2012 00:00 || Comments || Link || E-Mail|| [336061 views] Top|| File under: al-Qaeda in Arabia
Yemen thwarts attempt to target air base
[Yemen Post] The Yemeni army thwarted on Saturday a suicide attempt against al-Anad air force located in South Yemen in which US soldiers are existed.

Military sources said that a bomb car managed to infiltrate into al-Qaeda in Lahj governorate with the aim of carrying out an

suicide kaboom

, pointing out that it planned to target US soldiers who train Yemeni troops on counterterrorism.

"The car was seized while it was hidden under trees and it was ready to be went kaboom!" they added. "The bombs were defused and the investigation on the care are ongoing."

Al-Qaeda exploited Yemen's protests against the former president Saleh to control in some areas and strengthen its influence, particularly in South Yemen.

After the Yemeni government announced its victory in early June, al-Qaeda carried out a

suicide kaboom

across various governorates and killed the commander of Yemen's southern military region, Salem Qatan.

Yemen's security authorities say they foiled many plans of Al-Qaeda to carry out terrorist attacks in the capital Sana'a, affirming that seized 40 belts packed with explosives.

However,


a good lie finds more believers than a bad truth...


the terrorist organization managed to assassinate high-ranking military leaders and targeted military and security services including the most deadliest attack against a military parade rehearsal that killed about 100 soldiers and

maimed

hundreds more in May.

On the 50th anniversary of Yemen's revolution, Hadi said he will accept dialogue with al-Qaeda in case it renounced violence and protection of

gunnies

coming from outside Yemen.


Posted by: Fred || 10/07/2012 00:00 || Comments || Link || E-Mail|| [336062 views] Top|| File under: al-Qaeda in Arabia
Down Under
Australian terror cell may still be active
A cell of up to thirty jihadis may remain active in Australia, says the man who indoctrinated them while establishing a local branch of Jemaah Islamiah.

Radical Islamic cleric Abdul Rahman Ayub, who was the deputy leader of JI in Australia to his twin brother Abdul Rahim, has said they were sent by Indonesia's Abu Bakar Bashir, in 1997 to train young radicals in their version of Islam. The brothers stayed until 2002, fleeing around the time of the Bali bombing.

Ayub said the brothers had taught about 100 people. He said, "When I came back from Australia in 2002, to my knowledge there were about 30 people [who were still radicals in Australia]. I don't know about their recent development, whether they're still active or not, but I believe they are still there. Neither I nor ASIO know the exact figures, nor how active they are."

Once one of Australia's most wanted men, Ayub also acknowledged he wanted to make Australia a financial hub for an attempt to overthrow the Indonesian state.

Ayub was trained in Afghanistan between 1986 and 1992. He was an expert in unarmed combat, and worked with Bali bombers Hambali (whose wedding he helped pay for) and Mukhlas (whom he sparred with in kung fu). He said at one time he respected Bashir "more than I respected my parents".

He denied advance knowledge of the Bali attack and insisted he never wanted an attack on Australian soil. He said, "My mission was to preach Islam ... Bashir told us not to commit any violence in Australia - we treated Australia as a country for taking political asylum. But we did teach jihad against Indonesia, against Suharto at the time. We taught about forming an Islamic state, but in Indonesia, not in Australia."

He said Australia was to be "our financial base to financially support our struggle in Indonesia", though that plan had not worked out.

They did recruit British immigrant and Muslim convert Jack Roche to JI - who was arrested and imprisoned in 2002 for conspiring to bomb the Israeli embassy in Canberra. After they recruited him, Roche went to Indonesia where he met terrorist mastermind Hambali.

Ayub said, "Hambali influenced him with this Osama [bin Laden] doctrine and helped him go to al-Qaeda camp. It happened without our knowledge. When Roche returned [to Australia] he acted differently. He didn't obey me, and we suspected something was wrong."

Ayub said September 11, Bali and Roche's plot were mistakes that had changed how Islam was seen in the West and had changed his own faith in violent jihad. Ayub now says, "I was furious. I was very against those attacks because it hurts Muslims themselves. It hurts people in general all over the world. It hurts humanity, and it hurts our principles."

He works in the Jakarta area as a freelance theologian. His brother, who left Australia three days after the Bali bombing, runs two schools. Abdul Rahim did not want to be interviewed but, according to Abdul Rahman, has now also given up his belief in violent jihad.
Posted by: ryuge || 10/07/2012 00:00 || Comments || Link || E-Mail|| [336062 views] Top|| File under: Jemaah Islamiyah
Europe
1 dead, 10 arrested in anti-terror sweep in France
Police carried out raids across

La Belle France

on Saturday after DNA on a grenade that went kaboom! last month at a kosher grocery store led them to a suspected jihadist cell of young

Frenchies

recently converted to Islam.

The man whose DNA was identified, named by police as Jeremy Sydney, was killed by police after he opened fire on them, slightly wounding three officers in the eastern city of Strasbourg. Officials said he had been under surveillance since last spring -- around the time a French Islamic went on a shooting rampage against a Jewish school and French soldiers, killing seven people.

Ten other suspects, aged between 19 and 25, were incarcerated
Drop the rod and step away witcher hands up!
across the country on Saturday. One man was carrying a loaded gun, and police found weapons, cash and a list of

Gay Paree

-area Israeli associations during the raids.



Gay Paree

prosecutor Francois Molins said all the incarcerated
Drop the rod and step away witcher hands up!
suspects were French and recent converts to Islam.

Four of the men involved in the raid had written wills.

"You can imagine what their other plans could have been," Eric Voulleminot, a counterterrorism official, said at a news conference with Molins.

The prosecutor described 33-year-old Sydney, sentenced in 2008 to two years in prison for drug trafficking, as a "delinquent who converted to radical Islam." He said others in the cell indicated they wanted to return to "the land of jihad."

A statement from President Francois Hollande


...the Socialist president of La Belle France, and a fine job he's doing of it...


praised the police for the raids and said the state would continue to "protect the French against all terrorist threats."

Last month's

Molotov cocktail

ing of the grocery, in a Jewish neighborhood outside

Gay Paree

, happened on Sept. 19, the same day a French satirical paper published crude caricatures of the Prophet Muhammad. Anti-Western protests were also growing at the time against an anti-Islam film. One person was slightly injured, but the attack came after a summer of what residents described as growing anti-Semitic threats.
Posted by: Fred || 10/07/2012 00:00 || Comments || Link || E-Mail|| [336082 views] Top|| File under: al-Qaeda in Europe
India-Pakistan
Muttahida, ST men killed in city
[Dawn]
Three men, including two political activists, were

bumped off

in the city on Friday, police said.

In the first incident, the body of a young man, stuffed in a gunny bag, was found in a Lyari


...one of the eighteen constituent towns of the city of Karachi. It is the smallest town by area in the city but also the most densely populated. Lyari has few schools, substandard hospitals, a poor water system, limited infrastructure, and broken roads. It is a stronghold of ruling Pakistan Peoples Party. Ubiquitous gang activity and a thriving narcotics industry make Lyari one of the most disturbed places in Karachi, which is really saying a lot....


locality.

Area people spotted the suspicious bag in Moosa Lane and informed the police about it. The body was moved to the Civil Hospital Bloody Karachi


...formerly the capital of Pakistain, now merely its most important port and financial center. It may be the largest city in the world, with a population of 18 million, most of whom hate each other and many of whom are armed and dangerous...


"The victim was identified as 25-year-old Ameen Ahmed," said Inspector Haji Sanaullah, the SHO of the Storied Baghdad


...located along the Tigris River, founded in the 8th century, home of the Abbasid Caliphate...


i

cop shoppe

.

"He was hit by three bullets fired from a very close range. The victim was a resident of Rimsha Plaza in Kharadar near Punjabi Club. He was a known activist of the Muttahida Qaumi Movement


...English: United National Movement, generally known as MQM, is the 3rd largest political party and the largest secular political party in Pakistain with particular strength in Sindh. From 1992 to 1999, the MQM was the target of the Pak Army's Operation Cleanup leaving thousands of urdu speaking civilians dead...


Police sources said that the victim was associated with the Kharadar unit of the Ranchhore Line sector of the MQM's organizational structure.

He was employed with the Sindh education department.

Tension gripped old city area as markets in Kharadar, Kamil Gali and Sarafa Bazaar remained closed after the victim's body was shifted to his home. In the Landhi area, a Sunni Tehrik
...formed in Karachi in 1992 under by Muhammad Saleem Qadri. It quickly fell to trading fisticuffs and

liquidation

s with the MQM and the Sipah-e-Sahaba, with at least a half dozen of its major leaders rubbed out. Sunni Tehreek arose to become the primary opposition to the Deobandi Binori Mosque, headed by Nizamuddin Shamzai, who was eventually bumped off by person or persons unknown. ST's current leadership has heavily criticized the Deobandi Jihadi leaders, accusing them of being sponsored by Indian Intelligence agencies as well as involvement in terrorist activities...
activist was

bumped off

outside his home by armed riders.

The area police said that

gunnies

on a
cycle of violence targeted 24-year-old Fida Ali when he was sitting outside his home in Landhi No. 1.

"It's a thickly populated area of Landhi's Sector 33-D," said DSP Abdul Majeed Abbasi. "According to witnesses, one of the riders 1attacked Fida and fired two shots that hit him in the head and he

was struck down in his prime

. He was associated with the cloth dyeing business and his affiliation with any political or religious organization is not known to the area police."

However,


a clean conscience makes a soft pillow...


an ST

front man

claimed that the victim was an 'active party member' associated with its Landhi sector. The owner of a confectionery shop was

rubbed out

inside his outlet in the Golimar area. The police said that two men on a motorbike pulled up outside the shop in Golimar near the Rizvia traffic intersection.

"They parked the bike and entered the shop," said DSP Rustam Khattak.

"One of them fired shots. Workers of the shop were also present there and they got panicked and

bravely ran away

. The gun attack left 35-year-old Muhammad Atif dead."

The police said that the victim was a resident of Gulshan-e-Iqbal's Block 11 and his family operated some four confectionery shops in different areas.

However,


a clean conscience makes a soft pillow...


they remained clueless about the motive for the killing.

Posted by: Fred || 10/07/2012 00:00 || Comments || Link || E-Mail|| [336064 views] Top|| File under:
Notorious Lyari gangster gunned down
[Dawn] Rashid Bangali, a notorious Lyari


...one of the eighteen constituent towns of the city of Karachi. It is the smallest town by area in the city but also the most densely populated. Lyari has few schools, substandard hospitals, a poor water system, limited infrastructure, and broken roads. It is a stronghold of ruling Pakistan Peoples Party. Ubiquitous gang activity and a thriving narcotics industry make Lyari one of the most disturbed places in Karachi, which is really saying a lot....


gangster who had killed Israr Baloch, was

bumped off

during an exchange of gunfire between rival groups on late Saturday night in Lyari, DawnNews reported.

An important member of the Lyari gang war, Bangali was wanted by the police in various criminal cases and carried a head money worth Rs500,000.

Meanwhile,


...back at the Esquimeau village our hero was receiving a quick lesson in aeronautics......


three other people were also killed in Lyari after an exchange of heavy firing between two rival groups. Till the filing of this report, the situation remained tense in the area, with shots being fired repeatedly. Meanwhile,


...back at the alley, Slats Chumbaloni was staring into a hole that was just .45 inch in diameter and was less than three feet from his face ...


police and medics are having a hard time reaching for help.


Posted by: Fred || 10/07/2012 00:00 || Comments || Link || E-Mail|| [336061 views] Top|| File under:
Israel-Palestine-Jordan
IAF shoots down unmanned aerial vehicle in northern Negev
The Israel Air Force on Saturday shot down an unmanned aerial vehicle (UAV) that had crossed into Israel's airspace and flew over settlements and military bases in the Negev on Saturday morning, according to the IDF Spokesman's Office.

The unmanned aerial vehicle was shot down at around 10am in an open area in the northern Negev by the IAF. The IDF said the UAV was spotted entering Israeli airspace from the Mediterranean sea heading from West to East.

From the moment that it was identified, a squadron of F-16I fighter jets were scrambled from the Ramon airbase in the Negev, and accompanied the UAV. The air force was able to shoot down the UAV at any time, but chose to fly along with it for several minutes. For safety reasons, the air force took a decision to shoot down the UAV over the northern Negev.

IDF Chief of Staff Lt.-Gen. Benny Gantz received real-time updates throughout the incident, the IDF said.

IDF ground forces collected the fragments and were analyzing them.The IDF did not believe that the UAV was on an attack mission, but rather sent to gather intelligence. There were no explosives attached to the air craft, and it did not originate in the

Gazoo

Strip, contrary to Paleostinian reports.

It remains unclear where the UAV took off from.

Defense Minister Ehud Barak praised the IDF and the air force for their quick and effective interception, adding that the incident occurred in an area south of Hebron.

"We take a severe view of the attempt to harm Israeli airspace, and we will consider our response," Barak said.

Posted by: Fred || 10/07/2012 00:00 || Comments || Link || E-Mail|| [336067 views] Top|| File under: Hezbollah
Two gunned down as Thai terrorists try new tactics
A man was killed and his wife injured in a drive-by shooting in Pattani province yesterday. Naruedom Thaem-ngern and his wife, Leun Saiyos, were driving home when they stopped at a gas station. Two terrorists men on a motorcycle rode past and fired shots at the couple, killing Naruedom and injuring Ms Luen, who was taken to the hospital.

In Yala province, two police and a drug trafficking suspect were wounded by a terrorist roadside bomb exposion yesterday. Officers from Patae subdistrict were transporting the suspect in a pickup truck to Yala provincial court when a 20 kg. bomb, packed inside a fire extinguisher, was detonated. The bomb was left in a water drainage pipe under the road, and was attached to a detonation chord.

Police blamed separatist terrorists militants for the attack.

Meanwhile, a religious expert in the far South says that terrorists militants are using a new intimidation tactic to prevent people from from cooperating with local authorities and security forces.

About what other religion would a "religious expert" have such an opinion?

The expert, who requested anonymity, said parcels containing a bag of rice, a 20 baht banknote and a bullet have been left on the doorsteps of some residents in the southern provinces. Similar parcels are left as offerings for the dead according to local customs, so they are seen as a veiled threat.

The expert said leaflets were also being distributed in restive areas threatening people who cooperate with authorities in suppressing the insurgency.

The discovery of the parcels comes in the wake of repeated threats by terrorists insurgents to attack businesses that remained open on Friday. Despite security assurances from authorities, many nervous business owners and vendors have kept their shops closed for two Fridays in a row, with the closures expanding as customers continue to stay away in fear.
Posted by: ryuge || 10/07/2012 00:00 || Comments || Link || E-Mail|| [336062 views] Top|| File under: Thai Insurgency
Syria-Lebanon-Iran
Syria rebels capture village near Turkey border
[Al Ahram]
Rebels seized a Syrian village near the Turkish border after hours of fierce fighting on Saturday in which 25 troops and three

Orcs and similar vermin

were killed, the Syrian Observatory for Human Rights said.

Rebels took control of Khirbat al-Joz, near the village of Jisr al-Shughur, which lies in northwest Syria about two kilometres (just over a mile) from the border, according to Observatory director Rami Abdel Rahman.

"After seizing the village, the rebels raised the revolutionary flag over a former army checkpoint in the area," Abdel Rahman told AFP.

The battle left at least 25 soldiers dead, while the rebels lost three men, including a commander who had defected from the army, the

Britannia

-based watchdog said, adding that eight rebels and dozens of soldiers were

maimed

.

Abdel Rahman said fighting was continuing on the outskirts of the village, which is now a ghost town after most of its 4-6,000 inhabitants fled to safety in Turkey.

The Turkish army on Saturday returned fire after another mortar round from Syria landed about 50 metres (160 feet) inside Turkish territory near Guvecci village in the border province of Hatay, according to Turkish officials.

Guvecci sits just across the border from Khirbat al-Joz.

Nearly 80 percent of towns and villages along the Turkish border are outside the control of Damascus


...Capital of the last overtly fascist regime in the world...


, according to the Observatory.

AFP correspondent have passed through large swathes of territory in the northern Idlib and Aleppo


...For centuries, Aleppo was Greater Syria's largest city and the Ottoman Empire's third, after Constantinople and Cairo. Although relatively close to Damascus in distance, Aleppans regard Damascenes as country cousins...


provinces that are outside government control, with residents managing their own affairs.

Posted by: Fred || 10/07/2012 00:00 || Comments || Link || E-Mail|| [336062 views] Top|| File under: Govt of Syria
Turkey reportedly responds to Syrian shelling for fourth day
[Fox News] Turkish and Syria traded artillery fire for the fourth day in a row Saturday as rebels clashed with
Hereditary President-for-Life Bashir Pencilneck al-Assad's


Lord of the Baath...


forces near the border, heightening fears that the crisis could erupt into a regional conflict.

Also Saturday, Syrian Defense Minister Gen. Fahd Jassem al-Freij vowed to crush the rebellion and bring the violence that has engulfed the country to an end.

The diplomatic crisis began on Wednesday, when a Syrian shell killed five civilians in a Turkish border town and triggered unprecedented artillery strikes by Turkey. Ankara has deployed more troops to its southern border with Syria, and has responded to each shell that has struck Turkish soil with its own artillery barrage.

On Friday, Turkish Prime Minister Recep Tayyip Erdogan cautioned Damascus


...The capital of Iran's Syrian satrapy...


not to test Turkey's "limits and determination" and said Ankara was not bluffing in saying it won't tolerate such acts.

Saturday's cross-border exchange began when two mortar shells fired from Syria landed in rural areas near the Turkish village of Guvecci, prompting Turkish return fire, Turkey's media reported.

Later Saturday, a third shell hit near another village in Turkey's Hatay province and Turkish troops fired back, the office of the provincial governor said.

No casualties were reported.

The first exchange happened shortly after intense fighting broke out across the border in Syria's Idlib province between Syrian rebels and regime forces, the private Dogan news agency reported.

A Turkish army unit based near Guvecci fired four 81 mm mortar shells in the first instance and two shells in the second, it said. No casualties were reported.

The Hatay governor's office indicated that the Syrian mortar had landed in Turkey accidentally, saying it was believed "to be have been fired by the forces of the Syrian Arab Republic at Syrian rebel groups on the Syrian side of the border."
Posted by: Fred || 10/07/2012 00:00 || Comments || Link || E-Mail|| [336062 views] Top|| File under: Govt of Syria
Who's in the News
23
[untagged]
5
Govt of Pakistan
3
Arab Spring
3
Govt of Syria
2
al-Qaeda in Arabia
1
Boko Haram
1
Global Jihad
1
Govt of Iran
1
al-Qaeda
1
al-Qaeda in Europe
1
Hezbollah
1
HUJI
1
Jemaah Islamiyah
1
Muslim Brotherhood
1
Sipah-e-Sahaba Pakistan
1
Taliban
1
Thai Insurgency
Bookmark
E-Mail Me
The Classics
The O Club
Rantburg Store
The Bloids
The Never-ending Story
Thugburg
Gulf War I
The Way We Were
Bio
Merry-Go-Blog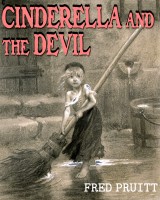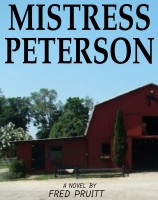 On Sale now!


A multi-volume chronology and reference guide set detailing three years of the Mexican Drug War between 2010 and 2012.

Rantburg.com and borderlandbeat.com correspondent and author Chris Covert presents his first non-fiction work detailing the drug and gang related violence in Mexico.

Chris gives us Mexican press dispatches of drug and gang war violence over three years, presented in a multi volume set intended to chronicle the death, violence and mayhem which has dominated Mexico for six years.
Click here for more information


Meet the Mods
In no particular order...


Steve White
Seafarious
tu3031
badanov
sherry
ryuge
GolfBravoUSMC
Bright Pebbles
trailing wife
Gloria
Fred
Besoeker
Glenmore
Frank G
3dc
Skidmark



Better than the average link...



Rantburg was assembled from recycled algorithms in the United States of America. No trees were destroyed in the production of this weblog. We did hurt some, though. Sorry.
3.235.188.113

Help keep the Burg running! Paypal: