Afghanistan
Afghan Insider Attack Kills 3 NATO Troops
[VOA News] The NATO


...the North Atlantic Treaty Organization. It's headquartered in Belgium. That sez it all....


-led force in Afghanistan says three of its troops were killed Saturday when a man wearing an

Afghan cops

uniform shot them.

Afghan officials confirmed the incident, saying the attack took place in the eastern province of Paktia.

So-called "insider attacks," when Afghan forces turn their guns on their foreign partners, have killed large numbers of foreign soldiers in Afghanistan.

The attacks come as foreign forces are training the Afghans to take over the nation's security, ahead of NATO's withdrawal next year.

In a statement, NATO said it is working with Afghan officials to assess Saturday's incident.
Posted by: Fred || 09/22/2013 00:00 || Comments || Link || E-Mail|| [6472 views] Top|| File under: Taliban
Africa Horn
Al-Shabaab: Three Americans Among Gunmen in Kenya Mall
From Bridget Johnson @ PJ Media


Al-Shabaab is claiming that there are American gunmen among those still holed up in the Westgate mall in a standoff with Kenyan and Israeli special forces.

The Somali al-Qaeda affiliate tweeted a series of names on its latest account before Twitter against suspended the group. Al-Shabaab has been creating new accounts each time they get shut down but a movement of pro-Kenyan tweeters has been tracking down the new accounts and complaining to Twitter.

Al-Shabaab recently released a PR video targeted at Somali-Americans in Minnesota, trying to lure them to jihad as more than two dozen have already done so through the state's "terror pipeline." Three Americans -- Abdisalan Hussein Ali, Farah Mohamed Beledi and Shirwa Ahmed -- from Minnesota have been suicide bombers for Al-Shabaab in Mogadishu over the past few years.

Other gunmen were named as being from locations such as Finland, Canada, the UK., Somalia and Kenya. None of the names were female, even though witnesses reported a white woman among the shooters.

That's raised speculation about whether "White Widow" Samantha Lewthwaite, a British widow of one of the 7/7 attackers who became an al-Qaeda paymaster, is involved in the attacks. Last year she was on the run in Kenya as international authorities tried to hunt her down.

Nine names were released; authorities have said 10 to 15 gunmen are still believed to be in the mall holding around 30 hostages, including possibly children. CNN International witnessed one grief-stricken man trying to break police lines to get into the mall, claiming that his kids are still inside.

The death toll in the terrorist attack rose to 68 today. More than 175 have been wounded.


The rest of the article is obligatory political stuff and reactions on the internet. The Somalis seem to be angry about what radicalized Somali-Americans are doing in their name. We're kinda disfunctional about cultural stuff these days.
Posted by: Thing From Snowy Mountain || 09/22/2013 16:01 || Comments || Link || E-Mail|| [6482 views] Top|| File under:
Israeli "Advisers" At Nairobi Mall Siege: Latest
Gunfire erupted briefly on Sunday inside the Nairobi shopping mall where Islamist militants are holed up with about 30 hostages, a day after at least 59 people were killed in an attack carried out by the Qaida-linked al Shabaab group.

More than a dozen security personnel dressed in green camouflage were seen moving into the building. One police helicopter and one with military camouflage swooped low over the Westgate Mall in the late afternoon, a Reuters witness reported.

Kenyan television reporters said they had been told by officials that they could soon be asked to move further back from the mall.

Minutes earlier, President Uhuru Kenyatta said security forces had "as good a chance to successfully neutralize the terrorists as we can hope for."

"The criminals are now located in one place within the building. With the professionals on site, I assure Kenyans that we have as good a chance to successfully neutralize the terrorists as we can hope for," he said in an address.

He also said that while Somali al Shabaab militants had claimed responsibility for the attack, the government was undertaking investigations to "conclusively establish" who was responsible.

Israelis reportedly join efforts to break siege

An Israeli security source said earlier Sunday that Israeli advisers were helping Kenya formulate a strategy to end the siege at the upscale shopping center, which is partly owned by Israelis.

"There are Israeli advisers helping with the negotiating strategy, but no Israelis involved in any imminent storming operation," said the source, who declined to be identified.

The source said only a "handful" of Israelis, "purely in an advisory role," were on scene at the mall, which has several Israeli-owned outlets and is frequented by expatriates and Kenyans.

An Israeli source in Nairobi said all Israelis who were in the mall at the time of the attack had made it out safely, with the last three rescued overnight.

Israeli President Shimon Peres posted on to his Twitter account on Sunday: "I wish to extend my deepest condolences to the people of #Kenya on the horrific terror attack in #Nairobi."

There were conflicting reports from other security sources in Nairobi about the part Israel was playing. One Kenyan security source, who asked not to be identified, told Reuters that the Israeli military was involved in the operation, while a private security official also said they were helping comb the mall. But the Kenyan Interior Minister insisted it was a national operation, despite offers of foreign support.

The attack by Al-Qaida-linked militants at the Nairobi also wounded 175, Kenya's interior cabinet secretary said earlier Sunday. Multiple barrages of gunfire erupted over the course of the morning from inside the building where the hostage standoff with Islamic extremists continued more than 24 hours after they attacked using grenades and assault rifles.

"The priority is to save as many lives as possible," the cabinet secretary, Joseph Lenku said, reassuring the families of the hostages in the upscale Westgate mall. Kenyan forces have already rescued about 1,000 people, he said.

Lenku said that there are 10 to 15 attackers involved, including women, and Kenyan forces have control of the security cameras inside the mall. Combined military and police forces surrounded the building. Police said the standoff was focused on the mall's Nakumatt supermarket, one of Kenya's biggest chains.

The Somali Islamist group al-Shabab claimed responsibility for Saturday's attack. Several foreigners, including two French citizens, a Canadian civilian and diplomat and three Britons, were among the dead. Nationals from Kenya, India, South Africa, Ghana and The Netherlands were also killed im the attack.

Israel's Foreign Ministry said that Israelis were not the target of the attack. Officials in the Foreign Ministry said three Israeli citizens that were in the mall at the time of the attack were able to escape unharmed and were collected by the Deputy Israeli Ambassador to Kenya Yaki Lopez and the embassy security officer that were present on the scene.

A senior official at the foreign ministry said that the families of the Israelis that escaped the incident were informed. The ministry said that beyond these persons it is believed that no other Israelis were present.

U.S. Secretary of State John Kerry said there were no Americans among the dead but that several U.S. citizens had been hurt and the wife of a U.S. diplomat working for the U.S. Agency for International Development was killed.

Al-Shabab appeared to taunt the security forces, saying on its official Twitter handle aHSMiPress that there would be no negotiations whatsoever with Kenyan officials over the standoff.

"10 hours have passed and the Mujahideen are still strong inside iWestgate Mall and still holding their ground. All praise is due to Allah!," the group said.
Posted by: Grunter || 09/22/2013 09:54 || Comments || Link || E-Mail|| [6469 views] Top|| File under:
Grenade attack in Mogadishu's Bakara market leaves dozens including a foreigner injured
[Shabelle] Eyewitness told Shabelle radio station in Mogadishu that a heavy blast in Mogadishu's Bakara market left dozens injured including a foreigner whose nationality has not been reveled.


This apparently was coordinated with the Nairobi attack.

The

kaboom

occurred at the forex exchange section of the busy market at around 11 A.M local time.

The Somali police arrived at the scene minutes later as they secured the area and conducted security operations at the nearby shops and residential.

The Bakara market has become the den of unknown

gunnies

who have launched planned attacks inside the busy crowds.
Posted by: Fred || 09/22/2013 00:00 || Comments || Link || E-Mail|| [6464 views] Top|| File under: al-Shabaab
39 people confirmed dead after attack on Nairobi, Kenya mall
[CNN] Armed

gunnies

waged a tense standoff with Kenyan police and soldiers inside an upscale Nairobi shopping mall early Sunday, hours after brazenly gunning down shoppers, diners and others.

Bodies still littered the lobby and ground floor of the Westgate Mall around 10:30 p.m. (3:30 p.m. ET), more than 10 hours after the attack began, according to the Kenya National Disaster Operation Centre.

There were 39 confirmed dead at that point, according to Kenya's president, who added that his close relatives are among those killed. Two

gunnies

, including one who was placed in durance vile
Yez got nuttin' on me, coppers! Nuttin'!
after being shot, are also dead. Francis Kimenia, secretary to the Cabinet, tweeted another 293 people got treatment at three area hospitals, which "are appealing for more blood."

It's possible the

corpse count

might grow given the attackers had hardly given up and an unknown number of innocent civilians, perhaps dead or being held hostage, remained inside the mall Sunday morning.

Al-Shabaab



... Somalia's version of the Taliban, functioning as an arm of al-Qaeda...


, an al-Qaeda-linked

bad boy

group based in Somalia,

grabbed credit

for the carnage and vowed not to negotiate with Kenyan authorities. It claimed that "all

Mohammedan

s" were escorted from the mall before the attack -- suggesting that its targets were people who didn't believe in their extreme form of Islam.
Posted by: Fred || 09/22/2013 00:00 || Comments || Link || E-Mail|| [6462 views] Top|| File under: al-Shabaab
Africa North
Morocco Keeps Website Editor in Jail over Qaida Video
[An Nahar] Moroccan authorities have decided to prolong by four days the detention of a news website editor tossed in the calaboose
I ain't sayin' nuttin' widdout me mout'piece!
for posting an al-Qaeda video, his lawyer said on Saturday.

"Ali Anouzla's detention has been extended by four days by the prosecutor," Naima Guellaf told Agence

La Belle France

Presse.

Anouzla, the director of the Arabic language version of the Lakome website, was arrested at his office in Rabat on Tuesday, where police also seized computer equipment, journalists working at the website said.

His arrest was ordered after Lakome published "a video attributed to al-Qaeda in the Islamic Maghreb (AQIM), containing a clear call and a direct incitement to commit acts of terrorism" in Morocco, the public prosecutor said in a statement.

Anouzla risks prosecution under anti-terrorism laws.

His arrest has been denounced by rights groups in and outside Morocco, including Human Rights Watch


... dedicated to bitching about human rights violations around the world...


and Amnesia Amnesty International, amid calls for his release.

The 41-minute video, posted on the Internet on September 12 by AQIM and entitled "Morocco: the kingdom of corruption and despotism", calls for jihad in the North African country and lashes out at King Mohamed VI, who is pictured being engulfed in flames.

Posted by: Fred || 09/22/2013 00:00 || Comments || Link || E-Mail|| [6464 views] Top|| File under: al-Qaeda in North Africa
Muslim Brotherhood students protest on campus in Egypt's Mansoura
[Al Ahram] A protest was held on Saturday by student members of the

Moslem Brüderbund

at Mansoura University, in support of ousted president Mohamed Morsi.

Students in the Nile Delta town denounced what they described as the military coup which ousted Morsi in July, and chanted against both the military and the police, Al-Ahram Arabic news website reported.

Saturday was the first day of the autumn academic term in Egyptian universities.

According to Al-Ahram, arguments broke out between the protesters and some other students and university employees, after the pro-Morsi students attempted to paint the four-fingered symbol associated with the Rabaa Al-Adawiya protest camp on building walls.

The pro-Morsi protest camp in Cairo was dispersed by security forces in mid-August, leaving several hundred protesters dead. A number of security personnel were also killed in the violence.

Some protesters accused the workers of assaulting them and destroying a camera held by one of the demonstrators.

Sayed Abdel-Khaleq, the university president, told Al-Ahram that he is awaiting a detailed report on Saturday's protest, adding that he was informed that two employees

were maimed

.

"It is necessary that the university not be included in political disputes," he added.

According to the Facebook page of Students Against the Coup (SAC), several similar protests took place to mark the first day of term.

In Damietta,

Moslem Brüderbund

students Abdullah El-Lazaky and Khaled Khafaga were reportedly placed in durance vile
... anything you say can and will be used against you, whether you say it or not...
while painting a graffiti image of a colleague who died during the dispersal of the Rabaa protest camp on the walls of the faculty of commerce, reported the group.
Posted by: Fred || 09/22/2013 00:00 || Comments || Link || E-Mail|| [6464 views] Top|| File under: Arab Spring
98 arrested in Egyptian town of Kerdasa: Security
[Al Ahram] Ninety-eight people were tossed in the slammer
Don't shoot, coppers! I'm comin' out!
in the town of Kerdasa in Giza on Thursday when a security crackdown was launched in the area, a security source told Ahram Online on condition of anonymity Saturday.

It was initially announced that that security forces had arrested 51 suspects from the area and were still looking for other suspects.

The

cop shoppe

in Kerdasa was attacked on 14 August, allegedly by Islamist

bully boy

s, in deadly violence that killed 11

coppers

. The violence followed a crackdown by security forces on protest camps in Cairo in support of ousted president Mohamed Morsi.

On Thursday, Egyptian police and military forces stormed Kerdasa on Thursday to arrest those suspected of involvement in the violence.

A senior police official was killed in an exchange of fire with

gang

s during the operation.

Kerdasa saw a tense calm Saturday as security forces continued to be comb the area.

Posted by: Fred || 09/22/2013 00:00 || Comments || Link || E-Mail|| [6466 views] Top|| File under: Arab Spring
Africa Subsaharan
Kenya says 'most' hostages freed after forces launch attack inside mall
"Most" of the hostages who have been holed up at an upscale shopping mall in Kenya's capital after it was attacked by members of an Al Qaeda-linked Somali militant group on Saturday have been freed, Kenya's military says.

Kenya's armed forces launched a "major" assault on the militants on Sunday night -- about 30 hours after the Islamists stormed the Nairobi mall in an attack that left at least 68 dead and 175 injured. At around midnight local time, Kenya's Defence Forces said it had rescued most hostages and had taken control of most of the mall, but declined to give numbers. Officials said four Kenyan military personnel were wounded in the operation.

Kenya's president, Uhuru Kenyatta, said in a national address Sunday that security forces had managed to isolate the "criminals" in one place inside the building, according to Reuters. Two helicopters were seen flying over the mall.

There are between 50 to 200 hostages and most of them were hiding in various places inside the mall, Fox News confirms. They are not being held by the hostage-takers. There are between 10 to 15 militants currently inside the mall, with at least one being female.Some of the people in hiding managed to escape before the military assault, according to Kenyan media reports.

Posted by: tu3031 || 09/22/2013 17:51 || Comments || Link || E-Mail|| [6484 views] Top|| File under:
Arabia
Yemen Boosts Gas Port Security after Foiled Bomb Plot
[An Nahar] Yemeni authorities sent more soldiers to the coastal town of Balhaf Saturday, a day after an alleged al-Qaeda plot to attack a key gas terminal was foiled, a security official said.

The thwarted attack came after three other simultaneous assaults killed scores of security personnel in the lawless southern al-Qaeda stronghold of Shabwa province, where Balhaf is also located.

Local and military officials have said 56 soldiers and

coppers

were killed in the three attacks.

State news agency Saba reported that 21 troops were confirmed dead and 15

maimed

, but that the fate of "many" more was unknown.

"A 170-strong army force arrived at Balhaf" on the Gulf of Aden, the impoverished Arabian Peninsula country's only port for exporting liquefied natural gas, the security official told Agence

La Belle France

Presse.

"On Sunday, the troops will be deployed at the checkpoints that were targeted in Friday's attacks and new checkpoints will be set up," the source said.

Friday's deadliest single attack was on an army camp responsible for ensuring security at Shabwa oilfields, the military said.

The two other attacks targeted an army checkpoint in Al-Nushaima area and a special forces camp at nearby Maifaa.

The defense ministry in Sanaa said a fourth al-Qaeda attempt to detonate explosives targeting the Balhaf terminal ended in failure.

Posted by: Fred || 09/22/2013 00:00 || Comments || Link || E-Mail|| [6465 views] Top|| File under: al-Qaeda in Arabia
The Grand Turk
Turkey Police Shot Dead One Suspect after Rocket Attack
[An Nahar] Turkish police

rubbed out

one suspect and

maimed

another after a rocket attack on a police headquarters in the capital Ankara late Friday, officials said.

During the Friday attack, two rockets hit the police building in the Dikmen suburb and another device that did not explode was found in a neighboring garden, Interior Minister Muammer Guler said.

In an operation launched after the incident, police teams killed "one of the two terrorists" and

maimed

another after the alleged attackers did not heed warnings to surrender, police said in a statement on Saturday.

The suspects are believed to be members of the Revolutionary People's Liberation Party-Front (DHKP-C), a far-left

gang

.

Last March, the DHKP-C claimed similar rocket and grenade attacks on the justice ministry and the ruling Justice and Development Party (AKP) of Prime Minister Recep Tayyip Erdogan.

The group also claimed a suicide

kaboom

on the US embassy in Ankara that killed a Turkish security agent on February 1.

Posted by: Fred || 09/22/2013 00:00 || Comments || Link || E-Mail|| [6474 views] Top|| File under: Commies
India-Pakistan
Death toll in Pakistan church bombing rises to at least 40
At least 40 people were killed and 70 wounded on Sunday in a suicide bomb attack on a church in the Pakistani city of Peshawar, a local government official said.

"Six hundred people were inside the church when the blast took place," deputy commissioner Zaheerul Islam told Pakistan's private Geo TV.

Posted by: g(r)omgoru || 09/22/2013 05:20 || Comments || Link || E-Mail|| [6548 views] Top|| File under:
Terrorist killed as explosives go off accidentally
[Dawn] An alleged terrorist died after the explosives he was carrying went off accidentally in the mountainous Ponyal area of Shangla district on Friday.

DSP (Circle) Mohammad Alam and DSP (Headquarters) Bakht Raj Khan told Dawn that the incident occurred when Afzal Khan, 18, carrying an

bomb

and two grenades in a shopping bag slipped down an uneven passageway.

They said the alleged terrorist

was struck down in his prime

.

Mr Alam and Mr Raj said police wanted the alleged terrorist, a resident of Bagoshah area, for the May 2013 killing of DSP Bahdar Khan in Puran Aloch. They said Sheikh Mohammad, brother of the alleged terrorist, had already been in police custody for planning to plant explosives on Chakisar Road.

In Landi Kotal Bazaar, security forces on Friday jugged
Book 'im, Mahmoud!
five suspected

krazed killer

s.

Shopkeepers in the bazaar said the forces cordoned off the mobile market and arms market before conducting a search operation at around 11:00am.

They said the forces also suspended traffic on the main Torkham Road causing a traffic jam for several hours after the search operation was completed. Sources said the force picked up five people during the search operation and shifted them to the army camp near the bazaar.

Posted by: Fred || 09/22/2013 00:00 || Comments || Link || E-Mail|| [6464 views] Top|| File under: TTP
PTI tribal leader killed in attack
[Dawn] A tribal leader belonging to Pakistain Tehrik-e-Insaf
...a political party in Pakistan. PTI was founded by former Pakistani cricket captain and philanthropist Imran Khan. The party's slogan is Justice, Humanity and Self Esteem, each of which is open to widely divergent interpretations....
was killed and five others suffered injuries when

gunnies

on a

cycle of violence

attacked a PTI office at the Jalozai camp here on Friday.

Sources said two attackers

shot up

the PTI office at 10am when a meeting of tribal elders was in progress. Malik Mulla Khel Afridi

was struck down in his prime

and five others -- Syed Baz Afridi, Malik Gulistan Khan, Haji Gul Jalal, Malik Sham Mohammad and a passer-by Mohammad Ali (9) --

were maimed

.

The injured were taken to the Rashid Shaheed Memorial Hospital in Pabbi from where three were referred to the Lady Reading Hospital for their serious condition.

The body of Mulla Khel was taken to the DHQ hospital

for an appointment with Dr. Quincy

. Syed Baz Afridi, one of the injured, lodged an FIR with the Pabbi police against the

person or persons unknown

.

Mulla Khel was an activist of the PTI and a prominent leader of internally displaced people. He played a leading role in arranging a vaccination campaign for children at the camp and the registration process of displaced people. He was close to PTI's Khyber Agency
chief Iqbal Afridi.

Mulla Khel belonged to the Malak Din Khel tribe and had moved to Jalozai camp in December 2009 after developing differences with Lashkar-e-Islam. He was made member of the IDPs' committee at the camp level and later included in the 16-member Shura set up by the camp management to handle various problems faced by the IDPs.

Soon after the attack police and elite force personnel reached the area and launched a search operation. However,


man does not live by words alone, despite the fact that sometimes he has to eat them...


no arrest was made till late in night. Meanwhile,


...back at the wreckage, Captain Poindexter wished he had a cup of coffee. Even instant would do...


Khyber-Pakhtunkhwa


... formerly NWFP, still Terrorism Central...


Chief Minister Pervez Khattak condemned the attack and ordered an inquiry into the incident.

Posted by: Fred || 09/22/2013 00:00 || Comments || Link || E-Mail|| [6462 views] Top|| File under:
Twelve militants killed in cross-border attack in Dir
[Dawn] Pak security forces late Saturday claimed to have killed at least 12

forces of Evil

and inured many others when a cross-border

hard boy

attack was repulsed by them in Lower Dir district, two solider have also been injured in the clash.

The security sources told Dawn.com that at least 15 to 20

forces of Evil

crossed into Pak territory from Afghanistan.

They attacked Pak security forces deployed there, said the sources, adding the clash continued for almost half an hour.
Posted by: Fred || 09/22/2013 00:00 || Comments || Link || E-Mail|| [6464 views] Top|| File under: al-Qaeda in Pakistan
Iraq
More than 60 killed in Iraq funeral bombing
[BBC.CO.UK] At least 60 people have been killed at a funeral in the mainly Shia

Moslem

Sadr City district of the Iraqi capital, Storied Baghdad.


...located along the Tigris River, founded in the 8th century, home of the Abbasid Caliphate...



A tent where mourners were gathered was hit by two

kaboom

s, one of them a suicide

boom-mobile

.

A third

kaboom

followed as police, ambulances and firefighters gathered at the scene, according to one report.

Officials reported that

women and kiddies

were among the dead and that more than 120 people had been injured.

No group has

grabbed credit

for the bombing, which happened early on Saturday evening.

The

kaboom

s reportedly set the tents and nearby cars on fire, with eyewitnesses describing the scene as an "inferno".

"I saw several charred bodies on the ground and tents on fire and also burning cars. Wounded people were screaming in pain,'' says one of the mourners, Sheikh Sattar al-Fartousi.

Medics in nearby hospitals confirmed the scale of the casualties.

Also on Saturday, eight people were killed in a separate

kaboom

in a street in the nearby neighbourhood of Ur.

And at least five

coppers

were killed in an assault on a

cop shoppe

in Baiji, north of Storied Baghdad.
Posted by: Fred || 09/22/2013 00:00 || Comments || Link || E-Mail|| [6463 views] Top|| File under: Islamic State of Iraq
Israel-Palestine-Jordan
IDF soldier killed by sniper in Hebron
asking for a smackdown, aren't they?


An Israeli soldier was killed on Sunday in a shooting attack near the West Bank city of Hebron. He was evacuated to the Hadassah Hospital Ein Karem for treatment, and died of his wounds.

Initial details revealed that the victim had been standing at the Pharmacy District checkpoint near the Tomb of the Patriarchs. Clashes erupted in the area and a bullet fired from a distance, apparently by a sniper, struck the victim in his upper body.

Large IDF forces were combing the area for further evidence. Worshipers at the Tomb of the Patriarchs were being evacuated and the city was put under closure.

The area in which the incident occurred is generally closed off to Jewish traffic, but was specially opened this week due to the Sukkot holiday. Entry to the Tomb was only being granted to Jews during this period of the holiday.

Tensions had already broken out in the city in the early afternoon, Palestinian witnesses said. Demonstrators threw rocks, damaging some local cars.

The witnesses said that in the wake of the shooting, IDF forces took two houses, one at the southern entrance to Hebron and one at the entrance of Al Fuar refugee camp, and were conducting extensive searches throughout the area.
Posted by: Frank G || 09/22/2013 16:02 || Comments || Link || E-Mail|| [6480 views] Top|| File under:
Palestinian Kills Israeli Soldier to 'Trade Body'
[An Nahar] A Paleostinian kidnapped and murdered an Israeli soldier hoping to exchange the body for his brother, incarcerated
I ain't sayin' nuttin' widdout me mout'piece!
in the Jewish state since 2003, officials said on Saturday.

An army

front man

said the soldier "was kidnapped and killed by a Paleostinian near Qalqiliya yesterday (Friday) and his body was found" on Saturday morning.

The army identified the soldier as Tomer Hazan, 20.

An Agence

La Belle France

Presse correspondent said his body was evacuated by helicopter on Saturday afternoon, following an overnight search.

Hazan was in the army but on a weekend pass and knew the Paleostinian, having worked with him at a restaurant south of Tel Aviv, the Shin Bet security agency said.

Shin Bet said it placed in durance vile
Book 'im, Mahmoud!
the Paleostinian suspect, 42-year-old Nidal Amer, at his family home in Beit Amin south of Qalqiliya, and that he had confessed to killing the soldier.

The suspect said he had

kidnapped

and killed him in the hope that he could "trade the body in exchange for the release" of one of his brothers who has been incarcerated
I ain't sayin' nuttin' widdout me mout'piece!
by Israel since 2003 in connection with several attacks, Shin Bet said in a statement.

"An investigation is under way and is expected to lead to the arrest of other individuals who took part in the incident," Shin Bet said, adding that another of Amer's brothers was also arrested on Saturday.

"This was a horrible terrorist attack by one assassin trying to free another," said military

front man

Lieutenant Colonel Peter Lerner in a statement.

According to Shin Bet the soldier agreed to share a taxi on Friday with Amer.

"Nidal confessed that he took the soldier to a deserted area... then killed him and hid his body in a well," Shin Bet said.

Posted by: Fred || 09/22/2013 00:00 || Comments || Link || E-Mail|| [6487 views] Top|| File under:
Syria-Lebanon-Iran
Syria Troops, Militia Kill 15 in Hama
[An Nahar] Syrian troops killed at least 15 people and recaptured villages in the central province of Hama, the Syrian Observatory for Human Rights reported on Saturday.

Official media reported that loyalist forces seized control of three villages in Hama province that had been in rebel hands, but did not mention casualties.

The Observatory said the 15 died when troops backed by pro-regime

snuffies

stormed the Sunni village of Sheikh Hadid late on Friday.

The watchdog, which relies on a network of doctors and medics on the ground for its information, described the killings as a "massacre".

"Fifteen people were killed -- two women, a child and 12 men -- by regime forces backed by the Popular Committees and National Defense Forces Alawite militias using guns and knives," it said.

Ten other people were

maimed

, it added.

Syrian Hereditary President-for-Life Bashir Pencilneck al-Assad


Leveler of Latakia...


comes from the Alawite minority community, and is battling a rebellion dominated by Sunni

Mohammedan

s.

The Observatory said there had been

festivities

between rebels and regime forces in the village, but it was not clear whether the men killed were civilians or

bad boy

s.

State news agency SANA reported that regular troops entered Sheikh Hadid to "restore security and stability" and clear it of diehard jihadist fighters of Al-Nusra Front.

SANA did not mention any casualties in Sheikh Hadid, but said the army also recaptured two other villages in Hama province, Tell Malh and Jelma.

The Observatory also reported that troops had seized Tell Malh and Jelma which had been in rebel hands following fierce

festivities

.

The

Britannia

-based group also reported air strikes by regime aircraft on targets around the country, namely in the provinces of Damascus, Aleppo and Hama.

Posted by: Fred || 09/22/2013 00:00 || Comments || Link || E-Mail|| [6476 views] Top|| File under: Govt of Syria
Syria Hands Over Chemical Weapons Inventory by Deadline
[An Nahar] Syria has completed the handover of an inventory of its chemical arsenal by a Saturday deadline as part of a deal that headed off military strikes, the world's chemical weapons watchdog said.

The "OPCW has confirmed that it has received the expected disclosure from the Syrian government regarding its chemical weapons program," the Hague-based Organisation for the Prohibition of Chemical Weapons said in an email received by Agence

La Belle France

Presse.

"The Technical Secretariat is currently reviewing the information received," it added.

The OPCW has postponed a meeting of its Executive Council set for Sunday which had been due to discuss how to dismantle Syria's chemical weapons program.

The U.S.-Russian disarmament agreement, worked out as Washington threatened military action in response to an August 21 chemical weapons attack outside Damascus, requires Syria to hand over the whole of its arsenal which is to be destroyed by mid-2014.

UN diplomats are trying to thrash out a resolution to ensure Syrian compliance with the deal, but they first need the document laying out what U.S. Secretary of State John F. I was in Vietnam, you know Kerry
Former Senator-for-Life from Massachussetts, self-defined war hero, speaker of French, owner of a lucky hat, conqueror of Cambodia, and current Secretary of State...
called the "rules and regulations" of the disarmament to be agreed by the OPCW.

Posted by: Fred || 09/22/2013 00:00 || Comments || Link || E-Mail|| [6494 views] Top|| File under: Govt of Syria
Hundreds of Syrian rebels defecting, pledging allegiance to Islamists
Rebel leaders in Syria warned last night that gunmen linked to Al Qaeda were undermining the battle to oust tyrant Bashar al-Assad. Hundreds of rebel fighters are defecting and pledging allegiance to the extremists, according to sources. Many Syrian rebels are attracted to radical units because they are generally more effective than the moderate forces which have Western backing but receive only halting military aid.

Entire units are said to have joined the small but powerful Al Qaeda-linked Nusra Front and Islamic State of Iraq and the Levant (ISIL) in recent days. At least two entire rebel brigades are said to have joined the Nusra Front in opposition-held Raqqa, which borders Turkey. One of the groups, the Raqqa Revolutionaries, is said to have about 750 fighters.

In one glimmer of reconciliation, Al Qaeda fighters and a rival Syrian rebel group agreed a truce to end two days of vicious infighting in the northern town of Azaz which militant Islamists had seized from more moderate rebels. The clashes – dubbed a 'civil war within the civil war' – have alarmed London, Washington and Paris, especially as it is seen as weakening the two-and-a-half-year revolt against Assad. Fighting has been intensifying between Nusra/ISIL and the less effective but more moderate forces that make up the majority of opposition fighters.
Posted by: Pappy || 09/22/2013 00:00 || Comments || Link || E-Mail|| [6482 views] Top|| File under:
Who's in the News
26
[untagged]
4
Govt of Pakistan
3
Arab Spring
3
Commies
3
Govt of Syria
2
al-Shabaab
1
Islamic State of Iraq
1
Jamaat-e-Islami
1
Narcos
1
Palestinian Authority
1
Taliban
1
TTP
1
al-Qaeda
1
al-Qaeda in Arabia
1
al-Qaeda in North Africa
1
al-Qaeda in Pakistan
1
Govt of Iran
Bookmark
E-Mail Me
The Classics
The O Club
Rantburg Store
The Bloids
The Never-ending Story
Thugburg
Gulf War I
The Way We Were
Bio
Merry-Go-Blog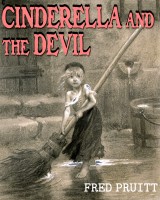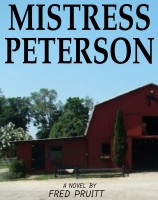 On Sale now!


A multi-volume chronology and reference guide set detailing three years of the Mexican Drug War between 2010 and 2012.

Rantburg.com and borderlandbeat.com correspondent and author Chris Covert presents his first non-fiction work detailing the drug and gang related violence in Mexico.

Chris gives us Mexican press dispatches of drug and gang war violence over three years, presented in a multi volume set intended to chronicle the death, violence and mayhem which has dominated Mexico for six years.
Click here for more information


Meet the Mods
In no particular order...


Steve White
Seafarious
Pappy
lotp
Scooter McGruder
john frum
tu3031
badanov
sherry
ryuge
GolfBravoUSMC
Bright Pebbles
trailing wife
Gloria
Fred
Besoeker
Glenmore
Frank G
3dc
Skidmark
Alaska Paul



Better than the average link...



Rantburg was assembled from recycled algorithms in the United States of America. No trees were destroyed in the production of this weblog. We did hurt some, though. Sorry.
52.90.49.108

Help keep the Burg running! Paypal: