Afghanistan
U.S. Marines to take up fight for Sangin as Brits Withdraw
After four bloody and frustrating years trying to secure the most dangerous town in Helmand Province, the British are pulling out with, at best, a draw. Over the coming months, U.K. forces will leave Sangin and turn it over to the U.S. to finish the job.

Neither British nor U.S. officers describe it this way aloud, but it's hard to avoid the conclusion that U.S. Marines are being sent in to complete what the undermanned British couldn't, in a province once known as Helmandshire for the U.K.'s dominance here.

Almost one-third of the 335 British troops killed in Afghanistan since 2001 have died in this single town of 20,000 people.


Well done Lads, you've done your best with what you had to work with.




They held it to a draw, given a certain lack of bullets, medics, and helicopters, not to mention rules of engagement that were no doubt as unwise as those they were burdened with in Iraq... Sounds pretty impressive to this little civilian housewife. Go with God, and our thanks for sticking it out despite the politicians back home.
Posted by: GolfBravoUSMC || 09/14/2010 06:08 || Comments || Link || E-Mail|| [6457 views] Top|| File under:
Ten Wounded in a Rocket Attack in E. Afghanistan
[Tolo News] At least 10 members of a family were

maimed

after a rocket hit a house in Jalalabad city, the

bustling provincial capital

of the eastern Nangarhar province, on Sunday night. Five women, four children and a man are among the

maimed

.

A missile was launched on Nangarhar on Sunday night in which ten people were

maimed

, Ahmad Zia Abdulzai, a

front man

for the governor of Nangarhar told TOLOnews reporter.

Two other rockets were also launched on other locations of the city, which caused no casualties.

No groups, including the Taliban have

grabbed credit

for the attacks so far.

Insurgents often fire missiles to target governmental buildings, in which civilians are often killed or

maimed

.

Posted by: Fred || 09/14/2010 00:00 || Comments || Link || E-Mail|| [6458 views] Top|| File under: Taliban
Gun battle leaves 2 militants dead in N. Afghanistan
(Xinhua) -- Two Taliban

gunnies

were killed and four others sustained injuries as they came in contact with police in northern Baghlan province on Monday, deputy to provincial police chief Syed Zamanudin Hussiani said.

"The convoy of new police chief of Kunduz province Abdul Rahman Syedkhili was heading towards Kunduz city, the capital of Kunduz province this morning when Taliban

gunnies

attacked and police returned fire, killing two rebels on the sport," Hussain told Xinhua.

Four more Taliban fighters sustained injuries in the gun battle lasted for some three hours, he further said.

The incident happened in Jar-e-Khusk village of Baghlan-e-Jadid district where Taliban

gunnies

are active.

Syedkhili formally assumed office as police chief of Kunduz province on Monday and vowed to improve security situation there in Kunduz province.

Both Baghlan and the neighboring Kunduz province are regarded as Taliban hotbed in north Afghanistan since early this year as Taliban

gunnies

have expanded their activities in both the provinces.
Posted by: Fred || 09/14/2010 00:00 || Comments || Link || E-Mail|| [6460 views] Top|| File under: Taliban
Voting Cards for Afghan Elections Forged in Pakistan
[Tolo News] Voting cards for Afghanistan's parliamentary elections are forged in Pakistain's

Beautiful Downtown Peshawar

city and are smuggled to Afghanistan
But... but... who could do such a thing? And why?


Business is slow for forged American passports?


One of the employees of a printing press in Pakistain, who refused to appear on TOLO TV, told TOLOnews reporter that a large number of these forged voting cards have been printed in Peshawar's printing houses so far. The Afghan Independent Elections Commission (IEC) said they have informed the security forces to prevent printing of forged cards.

"IEC can distinguish between the forged voting cards and the real ones, since the papers we use are different," Noor Mohammad Noor, the

front man

for IEC told TOLOnews.

Although IEC spoke of efforts to prevent printing of forged cards, but the question is, will IEC officials prevent the use of these cards in the parliamentary elections?

"Some people prepare forged voting cards for 10 to 15 dollars, to the candidates," Nazari Pariani, a candidate for the parliamentary elections, told TOLOnews.

IEC officials have also requested the candidates to inform the commission about such reports.

Meanwhile,


...back at the ranch...


Afghan president Hamid Maybe I'll join the Taliban Karzai in a meeting spoke of precautionary preparations for the Afghan parliamentary elections.

A Press Release by the Afghan presidency says the president urged

Afghan cops

and the Independent Elections Commission to increase efforts to maintain security during the elections.
Posted by: Fred || 09/14/2010 00:00 || Comments || Link || E-Mail|| [6457 views] Top|| File under: Govt of Pakistan
Africa Subsaharan
Suspect of Kampala blasts arrested in northeastern Tanzania
(Xinhua) -- The Tanzanian police authority has

jugged

in Arusha in northeast of the country a man suspected to have been involved in the terror bombings in Kampala, Uganda in July.

The arrest was confirmed by the Arusha Regional Police Commander Basilio Matei, who said that the suspect was transferred to Dar es Salaam for further interrogation, the local media reported on Monday.

The suspect was identified as Abudaumaki Majidi, allegedly a Somali national, and was apprehended over the weekend at a suburb in Arusha, where he had sought temporary shelter, the report said.

Informers tipped off the police in the area of Majidi's hiding, which contributed to the arrest of the suspect, it added.

The authorities in Uganda and Kenya have already detained a number of other people they believe were connected to the bombings.

Earlier this month, a Mombasa-based radio presenter Habib Suleiman Njoroge was

jugged

in connection with the bombings, bringing to five the number of people

jugged

in Mombasa in connection with the incident, the report said.

Late last month, a Ugandan court charged three people after arresting about 20 others in connection with the attacks.

The July 11 terror bombings hit two different places in Kampala, the Ugandan capital, leaving at least 74 people killed and many others seriously injured while they were watching the World Cup Final.
Posted by: Fred || 09/14/2010 00:00 || Comments || Link || E-Mail|| [6457 views] Top|| File under: al-Shabaab
Caribbean-Latin America
Tamaulipas: Mexican Federal Agents Seize Large Arsenal
Google Translate. For a map, click here.
Mexican Federal agents on patrol in a neighborshood in Tampico, Tamaulipas seized a large munitions supply. Agents on patrol in the Villa Encantada district observed a pair of individuals moving boxes into a residence. and investigated.

Agents seized 29 rifles including 15 AK-47 assault rifles, and nine handguns. Also seized were 75 40mm grenades, 15 hand grenades and 3 other explosive devices and 57,800 rounds of ammunition for various weapons.

The two men who were arrested in the operation were said to be placed there to guard and maintain the ammunition supply.
Posted by: badanov || 09/14/2010 00:00 || Comments || Link || E-Mail|| [6461 views] Top|| File under:
Morelos: 12 Confirmed dead in mass grave
Google Translate from a variety of sources. A hat tip to El Blog del terror for additional details

For a map, click here.
A total of 12 bodies have been found in two mass graves in the Mexican state of Morelos, alleged victims of Mauro Gonzälez Escorcia, an enforcer for captured Mexican gang boss Édgar Valdez Villareal, say Mexican news reports.

The graves are in two sites, Puente de Ixtla and Tlaltizapan in southern Morelos. Work began last Monday in retrieving and identifying the bodies.

Little details are being released by Mexican Federal or local authorities but it is presumed this new find is a result of interrogation of Villareal.
Posted by: badanov || 09/14/2010 00:00 || Comments || Link || E-Mail|| [6457 views] Top|| File under:
More Mexican Mayhem
16 Die in Chihuahua

Sixteen people were murdered in Chihuahua in violence that included an attack on the bodyguard of outgoing Chihuahua governor Reyes Baeza.
For a map, click here

A young couple was shot to death in Juarez Sunday afternoon, say Mexican news reports. Maribel Martinez and José Martinez, said by reports to be siblings, were shot near the intersection of calles Juarez and Rayon in the Zaragoza district.


An unidentified man as found shot to death on the Chihuahua-Juarez highway near the area Cuervas del Perico Sunday, say Mexican news accounts. The victim was in a state of decomposition when he was found.


Eight individuals were shot to death in four separate crimes in Juarez Monday, according to Mexican news reports. The first crime involved the shooting of two unidentified women as they left the Super Gonzalez food store near the intersection of Calle Aztecas and Bulevar Zaragoza in the Los Aztecas district by an unknown armed suspects riding in a Honda sedan. The second crime was near the intersection of calles Articulo 123 and Sinaloa in the Francisco Sarabia district where four unidentified men were found shot to death inside a residence. The third crime was an unidentified individual found shot to death on calle Bario in the San Felipe del Real district, and the fourth on the Chihuahua highway on Kilometer 35 where an unidentified individual was found dead.


A bodyguard of outgoing Chihuahua governor Reyes Baeza was attacked by armed suspects in Chihuahua late Sunday night, say Mexican press accounts. Daniel Juarez Briones sought refuge at the Chihuahua city Comandancia de Policia Zona Norte from where he was taken to receive medical attention. Reports say Briones encountered his attackers in a residential area when he noticed a group of armed suspects riding in a pickup truck, who began following him. Just before he went to the Chihuahua city police headquarters, the suspects open fired on him hitting him in the head. Briones crashed his vehicle and then sought refuge inside the police building. Two unidentified civilians were also wounded in the attack, a mother and her 11 month old baby. Several spent shells for an AK-47 were found at the scene of the ambush. The Mexican daily Milenio reports Briones is expected to survive his wounds.


Two unidentified men were shot to death and hanged in two separate crimes in Chihuahua city Monday, according to Mexican news reports. The first victim was found shot twice in the head and hanged from a bridge on Avenida Tecnologico, naked to the waist and his hands bound. The second victim, much like the first was found hanging near the intersection of Periferico de la Juventud and Ignacio Rodriguez. A blanket was left near the site of the first murder claiming that since the Chihuahua state government provides support for the Juarez gang armed wing, La Linea, the murders happened.


Two unidentified inmates were found hanged in their cells at the Centro de Readaptacion Social (CERESO) in Aquiles Serdan early Monday morning, say Mexican news reports. The victims were found on Module Four. Officials are treating the deaths as a homicide.


An unidentified man was found shot to death near the Universidad Autónoma de Chihuahua Monday morning, say Mexican news sources. The victim was found on Juventud Circle next to the school. The victim was gagged and his hands were bound. Several spent shell casings were found at the scene.
Posted by: badanov || 09/14/2010 00:00 || Comments || Link || E-Mail|| [6458 views] Top|| File under:
Caucasus/Russia/Central Asia
13 gunmen killed, two police die in Dagestan
(Itar-Tass) -- Over the special operation in Dagestan on Sunday, 13

gunnies

were killed and two police died, the information centre of Russia's National Anti-Terrorist Committee said on Monday.

"As of 09:00 Moscow time, over the counter-terrorist operation in Makhachkala, ten bandits were killed," the information centre said. "Another operation was organised in the Komsomolsk settlement, where three

bandidos

were

zapped

, including the so-called leader of the group Shamil Magomednabiyev, born in 1977, and the brother of head of the local administration, Sharipov, who had been

banged

earlier the same day."
Posted by: Fred || 09/14/2010 00:00 || Comments || Link || E-Mail|| [6458 views] Top|| File under: Chechen Republic of Ichkeria
Down Under
Jihadists, Including Lebanese, 'Planned Maximum Casualties' at Australian Base
[An Nahar] Five men, including Lebanese, plotted to storm an Australian army base in Sydney with high-powered weapons and shoot as many people as possible to further the cause of Islam, a court heard on Monday.
Melbourne's Supreme Court heard that the men, who have been linked with Islamic extremists in Somalia, planned to continue their rampage at Sydney's Holsworthy army barracks until they were killed or captured.

The men are Australian citizens with Somali and Lebanese background.

Crown prosecutor Nick Robinson said the plot was hatched between February and August 4 last year, when the five were arrested in a swoop involving hundreds of police in Melbourne.

He said one of the accused visited Somalia to seek a fatwa, or religious decree, for the attack, adding they had condemned Australia's involvement in the war in Afghanistan and believed the country was oppressing Muslims.

Robinson said the men believed Islam was under attack from several countries, including Australia, and wanted to advance their religion.

"If I find way to kill the army, I swear to Allah the great I'm going to do it," one of the men, Wissam Mahmoud Fattal, told undercover police, according to a transcript read to the court.

Fattal, 34, Saney Edow Aweys, 27, Yacqub Khayre, 23, Abdirahmin Mohamud Ahmed, 26 and Nayef El Sayed, 26, have all pleaded not guilty to conspiring to do acts in preparation for, or planning, a terrorist act.

Fattal had visited Holsworthy and described it as an easy target, according to Robinson, while another of the men was covertly recorded laying out their plans.

"There are about six guys... 20 minutes will be enough for us to take out five, six, 10... I don't know. Until they will use up their weapons. Is that permissible?" Aweys said, according to transcript of secret telephone intercepts read to the court and reported by the AAP news agency.

Aweys praised last year's devastating Black Saturday firestorm in another intercepted call, saying "Thanks to Allah... Allah bring them calamity," about the disaster which claimed 173 lives.

Justice Betty King told the jury that the trial was not about the religion of Islam, but whether the accused had committed any offences.

The arrests highlighted security standards at army bases, and police said the alleged attack would have been the worst in Australian history.

It also prompted Canberra to list Somalia's al-Qaida-inspired Shebab group as a terrorist organization, although the outfit has denied any link to the alleged plot.
Posted by: Fred || 09/14/2010 00:00 || Comments || Link || E-Mail|| [6458 views] Top|| File under: al-Shabaab
India-Pakistan
Dronezaps All Over the Place in North Wazoo
The US executed yet another Predator strike in Pakistan's lawless tribal agency of North Waziristan today. The strike is the second today and the 11th this month.


What is responsible for the big increase? Something's going on, either there or in DC.


"A US drone fired two missiles on a vehicle carrying militants (in the village of Qutabkhel) outside Miramshah," a senior Pakistan security official told AFP. "At least four militants were killed in the attack."

Earlier today, US Predators fired three missiles at a compund in the village of of Bushnarai in the Shawal area of North Waziristan. Eleven terrorists, including several "foreigners," a term reserved for al Qaeda operatives, were killed in the attack.


Supposedly no significant figures were zapped. Also notable - no wounded reported, just killed.
Posted by: Glenmore || 09/14/2010 13:31 || Comments || Link || E-Mail|| [6474 views] Top|| File under:
Dronezap kills 10 in NW Pakiland
The thinking is that it is probably American drones that did the zapping, but they're not sure. Just in case, Pakistan officials decried the zapping as making the war on terror just that much more difficult for them to prosecute. Poor babies.
Posted by: gorb || 09/14/2010 02:32 || Comments || Link || E-Mail|| [6458 views] Top|| File under:
Maoist rebels in India kill seven
[Pak Daily Times] Maoist guerrillas in India killed two policemen and five civilians on Monday as the rebels began a two-day shutdown across the east of the country, police said.

'Armed Maoists shot dead two policemen in Dantewada district, 500 kilometres south of the state capital Raipur,' senior police officer Rajesh Mishra told AFP from the central state of Chhattisgarh. The jungle district of Dantewada is a Maoist stronghold. In April, a rebel ambush in the district killed 76 policemen in the bloodiest single attack so far on the security forces.

Police in the state of West Bengal said the insurgents also shot dead five Communist party supporters early on Monday. 'I can confirm that the Maoists dragged five villagers outside their huts and shot them,' said Manoj Verma, a police official in Midnapore district of West Bengal. The Maoists imposed a two-day shutdown in seven states where many shops, offices and schools were closed. They said the strike was called to demand a probe into the death of Maoist leader Cherakuri Rajkumar, known as Azad, who was killed in a clash with police on July 2 in Andhra Pradesh.Maoist attacks have increased since the government launched a security offensive last year involving tens of thousands of police and paramilitary troops.
Posted by: Fred || 09/14/2010 00:00 || Comments || Link || E-Mail|| [6457 views] Top|| File under: Commies
4 killed in blast in NW Pakistan
(Xinhua) -- At least four people were killed and four others injured when a vehicle was hit during

an IED

blast in Kurram area of northwest Pakistain on Monday afternoon,local TV channels reported.

The vehicle was attacked when it was heading from Parachinar, the administrative center of Kurram tribal area, to Sadda town, according to the private TV Express.

Local TV channels reported that the bomb was exploded through a remote-controlled device.

All the injured people have been shifted to hospital in the area.
Posted by: Fred || 09/14/2010 00:00 || Comments || Link || E-Mail|| [6457 views] Top|| File under: TTP
14 killed, dozens injured over Quran desecration protests in Indian-controlled Kashmir
(Xinhua) -- At least 14 people including a policeman were killed and dozens

maimed

Monday in Indian-controlled Kashmir, after police fired warning shots to control the violent protests against the alleged desecration of the holy

Koran

in the United States, locals said.

The police and government officials are yet to confirm the deaths.

Hundreds of

Mohammedan

residents in the region took to roads defying curfew after an Iran based television channel reportedly showed a group of people tearing apart pages of the holy

Koran

in Washington.

The protesters took to roads shouting slogans "Down with the U. S.!" and "Death to

Koran

desecrators!"

Apart from Srinagar, the region's summer capital, the protests and violent clashes against desecration were received from Budgam, Tangmarg, Bandipora, Charar-i-sherif, Pampore and other towns.

The irate protesters in Budgam and Tangmarg towns clashed with police and set ablaze several government offices.

The protesters also torched school building of Christian Missionary School in Tangmarg town of Baramulla, 40 km northwest of Srinagar.

Police fired tear smoke shells and warning shots to chase the protesters.

A radical Florida pastor's Terry Jones had threatened to burn the Holy

Koran

to mark the Sept. 11 terror attack anniversary. But according to media reports he later on called off the

Koran

burning.

Police

front man

in Srinagar described the reports as rumours and appealed people to maintain calm.

"As has been widely reported that Pastor Terry Jones has cancelled his plans to burn the Holy

Koran

, President of the U.S. in his address has also assured the

Mohammedan

world that such an act will not be allowed," said a statement issued by police.

Meanwhile,


...back at the ranch...


the hardline separatist leader Syed Ali Shah Geelani has called people to exercise restraint over the desecration of holy

Koran

.

"I can understand that emotions of Kashmiri

Mohammedan

s have been hurt by the desecration of

Koran

. But at the same time, we have to control our emotions and not create such a situation which could given chance to vested interests to defame Islam and our movement, " Geelani said in a interview to a local newspaper.

Reports of the holy

Koran

desecration have further stoked tensions in the region that is battling the unrest for the past three months.
Posted by: Fred || 09/14/2010 00:00 || Comments || Link || E-Mail|| [6465 views] Top|| File under:
India knocks Press TV off air in Kashmir
[Iran Press] India has banned local cable operators in Indian-administered Kashmir from airing Iran's English-language Press TV in the disputed Himalayan region.

State Chief Secretary SS Kapur made the announcement in Kashmir's summer capital of Srinagar on Monday.

"We have decided to impose a ban on the airing of Press TV broadcasts by local cable operators," Kapur told reporters.

The ban comes as Press TV has become popular across the Muslim-majority region due to its enhanced coverage of the regional events over the past three months.

Media organizations have strongly condemned the move and demanded that the government put the channel back on air.

However, reports say more and more people in Kashmir continue to get their news from Press TV via internet services or direct broadcast satellites.

In a separate development, hundreds of Kashmiris have come out to the streets to voice their anger over the desecration of Islam's holy book in the US.

Protests were held in the Indian-administered region's main city of Srinagar, and its neighboring districts despite strict curfews in place.

The protesters, who were shouting anti-US slogans, described the act as despicable, calling for the punishment of those behind the desecration of the Quran.

The protests erupted after pages from the Muslim holy book were torn up and burned in Washington, as well as in other US cities.

The move has outraged Muslims all over the world.

Meanwhile, at least twelve people were killed in Indian-controlled Kashmir as soldiers opened fire on pro-independence rallies on Monday.

Unrest in Kashmir has claimed at least 83 lives over the past three months.

Kashmir has been rocked by a wave of protests over the death of a teenager back in June.

He was killed when Indian police fired teargas shells during demonstrations against India's rule over the mainly Muslim-populated Kashmir.
Posted by: Fred || 09/14/2010 00:00 || Comments || Link || E-Mail|| [6458 views] Top|| File under: Govt of Iran
Drone strike kills five in N Waziristan
[Pak Daily Times] A suspected United States missile strike on Sunday killed at least five associates of a warlord who is fighting western troops in Afghanistan said the intelligence officials.

Powerful

jihad boy

leader Hafiz Gul Bahadur struck a truce with the Pakistain's military and agreed to stay on the sidelines as it waged an offensive in the South

Wazoo

tribal area against the talibans operating from Pakistain.

Bahadur instead focused on battling the US and NATO troops across the border in Afghanistan.

Two Pakistain intelligence officials told The

News Agency that Dare Not be Named

that two missiles targeted a home in the village of Datta Khel in the North

Wazoo

tribal area where Bahadur's associates were thought to be staying. They said five people were killed and three allegedly

maimed

. There were at least four other attacks earlier in the week.

Posted by: Fred || 09/14/2010 00:00 || Comments || Link || E-Mail|| [6458 views] Top|| File under: al-Qaeda in Pakistan
Church blast leads to several arrests in NW Pakistan
(Xinhua) -- Police rounded up several suspects to probe late Sunday night bomb

kaboom

at a church in high security area of Mardan, a city in northwest Pakistain, police sources said Monday.

It was the first bomb attack on a church for the past few years in the insurgency-hit northwest

Khyber Pakhtunkhwa, formerly NWFP, aka Terrorism Central

province, which is the frontline in the United States-led war on terror.

A remote-controlled bomb planted near the wall of Lotharan church in the cantonment area was detonated Sunday midnight, injuring two

coppers

and created panic in the area on the second day of the

Mohammedan

annual "Eid" festival.

The front wall and parts of the church collapsed. However,
The infamous However...
no loss of life was reported and the injured were admitted to hospital where they were reported to be in a stable condition.

Local police said the

kaboom

could have caused major casualties and damage had it occurred during the day time in the busy downtown area. A garment market, mosque, school, a playground and some important buildings are located around the church.
Posted by: Fred || 09/14/2010 00:00 || Comments || Link || E-Mail|| [6457 views] Top|| File under: TTP
Iraq
11 gunmen killed, 32 others injured in Hidaid
DIALA / Aswat al-Iraq: Eleven gunmen were killed and 32 others wounded in the clashes that took place yesterday between al-Qaida operatives and Iraqi security forces in the al-Hidaid area, west of Baaquba city.

"Four Iraqi security servicemen were killed and 22 others wounded in the clashes," a local security source told Aswat al-Iraq news agency on Monday.

He explained that among the 32 arrested gunmen there are ranking operatives of the al-Qaida. "The gunmen came to Diala from other provinces, and were arrested in a garden in the al-Hidadid," the source added.

Yesterday, clashes erupted in the al-Hidaid city between Iraqi security forces and al-Qaida operatives.
Posted by: Steve White || 09/14/2010 00:00 || Comments || Link || E-Mail|| [6457 views] Top|| File under:
Intel officer killed by sticky bomb in Baghdad
BAGHDAD / Aswat al-Iraq: An intelligence officer was killed on Monday in a sticky bomb explosion in western Baghdad, according to a security source.

"The bomb, stuck to the car of an intelligence colonel, went off on Monday (Sept. 13) in al-Ghazaliya region, western Baghdad, killing him instantly," the source told Aswat al-Iraq news agency.
Posted by: Steve White || 09/14/2010 00:00 || Comments || Link || E-Mail|| [6458 views] Top|| File under:
Israel-Palestine-Jordan
Spain, US, Swiss embassies find letters with white powder
[jpost] Tel Aviv - Envelopes with white powder and accompanying letters were discovered at the embassies of Spain, Switzerland and the US in Tel Aviv Tuesday afternoon.

Police, bomb sappers and rescue crews arrived to the scene.

No injuries were reported.
Posted by: trailing wife || 09/14/2010 22:44 || Comments || Link || E-Mail|| [6468 views] Top|| File under:
Israeli Navy Tests New Missile Defense Systems to Counter Hizbullah Capability
[An Nahar] The Israeli navy is testing a new missile defense system for its small and fast patrol boats to bolster its defenses in face of Hamas and Hizbullah's growing anti-ship capabilities, The Jerusalem Post reported.
The boats, which include the Super Dvora and the Shaldag, are used to enforce the blockade on the Gaza Strip and Lebanon during wartime, the Israeli daily said.

The new defense system includes a radar, which detects and tracks incoming missiles, and uses an electronic warfare system to jam its signal and divert it from its course, according to the Post.

The decision to develop a missile system for patrol boats came over fears that Hamas and Hizbullah are bolstering their anti-ship capabilities.

The navy is also upgrading its reconnaissance and intelligence- gathering capabilities and has decided to buy a number of unmanned aerial vehicles (UAVs), The Jerusalem Post said.
Posted by: Fred || 09/14/2010 00:00 || Comments || Link || E-Mail|| [6466 views] Top|| File under: Hezbollah
Israeli tanks roll into Gaza Strip
[Iran Press] Israeli tanks have attacked Palestinian refugee camp of al-Burage in their second invasion of the Gaza Strip in the past 24 hours.

The Israeli military claimed Monday that the attack was in retaliation for mortar attacks by Hamas fighters on southern Israel.

There have been no immediate reports of casualties, a Press TV correspondent reported.

The raid came after an Israeli tank on Sunday killed three people in the town of Beit Hanoun.

The Israeli violation of the coastal enclave comes after the Palestinian Authority engaged in direct talks with Tel Aviv.
Posted by: Fred || 09/14/2010 00:00 || Comments || Link || E-Mail|| [6459 views] Top|| File under: Hamas
Southeast Asia
Villager gunned down, schools re-open in southern Thailand
A Muslim man was gunned down in an ambush in Yala's Raman district on Tuesday afternoon. The victim was attacked about 12:30 PM while traveling on a motorcycle. He was shot in the neck and died at the scene.
All 365 schools in the province's 13 districts resumed classes yesterday after being shut for three days in protest over the killing of teachers Wilas Petchprom and his wife Komkam Petchprom. At one school, only 10 of 220 students showed up yesterday as most parents were not sure whether the school would open. The school expects all students and its 14 teachers to return next week.

Stronger security measures were used yesterday to ensure safety for teachers travelling to and from school.

Pol Gen Wichean yesterday visited the Southern Border Province Police Bureau (SPB) in central Yala. He met with local teachers on Sunday. He said police had found nine spent cartridges from an M16 at the scene of the murder of the two teachers. Further investigations indicated the M16 used to kill the couple was the same weapon used in attacks by terrorists suspected insurgents in Narathiwat in September of last year and earlier this month.

The SPB yesterday identified two suspects in connection with the killings as Muhammad-yusoh Dua-rae, 23, and Areeya Kree-ting, 22, both of Narathiwat.
Posted by: ryuge || 09/14/2010 06:56 || Comments || Link || E-Mail|| [6459 views] Top|| File under:
Who's in the News
44
[untagged]
5
Taliban
5
Govt of Pakistan
3
Govt of Iran
3
Commies
2
TTP
2
al-Shabaab
2
Hezbollah
1
Hamas
1
Global Jihad
1
PFLP
1
Chechen Republic of Ichkeria
1
al-Qaeda in Pakistan
Bookmark
E-Mail Me
The Classics
The O Club
Rantburg Store
The Bloids
The Never-ending Story
Thugburg
Gulf War I
The Way We Were
Bio
Merry-Go-Blog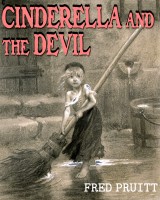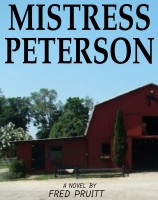 On Sale now!


A multi-volume chronology and reference guide set detailing three years of the Mexican Drug War between 2010 and 2012.

Rantburg.com and borderlandbeat.com correspondent and author Chris Covert presents his first non-fiction work detailing the drug and gang related violence in Mexico.

Chris gives us Mexican press dispatches of drug and gang war violence over three years, presented in a multi volume set intended to chronicle the death, violence and mayhem which has dominated Mexico for six years.
Click here for more information


Meet the Mods
In no particular order...


Steve White
Seafarious
Pappy
lotp
Scooter McGruder
john frum
tu3031
badanov
sherry
ryuge
GolfBravoUSMC
Bright Pebbles
trailing wife
Gloria
Fred
Besoeker
Glenmore
Frank G
3dc
Skidmark
Alaska Paul



Better than the average link...



Rantburg was assembled from recycled algorithms in the United States of America. No trees were destroyed in the production of this weblog. We did hurt some, though. Sorry.
3.235.120.150

Help keep the Burg running! Paypal: