--Tech & Moderator Notes
What's wrong with Koran-burning, explained in one succinct paragraph
Jim Geraghty, "Morning Jolt" from National Review

Look, here's a handy rule for Pastor Pyro in South Florida: If the act you're contemplating has never been portrayed as noble, heroic, or moral in the entire history of popular culture or literature, your moral compass has probably run afoul of a magnetic field comparable to a black hole. Reread Fahrenheit 451, pal, the book-burning firemen were the bad guys.
Posted by: Mike || 09/09/2010 09:05 || Comments || Link || E-Mail|| [6490 views] Top|| File under:
Afghanistan
12 US Soldiers Accused Of War Crimes
Twelve American soldiers face charges over a secret "kill team" that allegedly blew up and shot Afghan civilians at random and collected their fingers as trophies.

Five of the soldiers are charged with murdering three Afghan men who were allegedly killed for sport in separate attacks this year. Seven others are accused of covering up the killings and assaulting a recruit who exposed the murders when he reported other abuses, including members of the unit smoking hashish stolen from civilians.

In one of the most serious accusations of war crimes to emerge from the Afghan conflict, the killings are alleged to have been carried out by members of a Stryker infantry brigade based in Kandahar province in southern Afghanistan.
Posted by: Anonymoose || 09/09/2010 07:47 || Comments || Link || E-Mail|| [6478 views] Top|| File under:
Suicide Attacker Kills 2 in Northern Afghanistan
[Tolo News] At least 2

coppers

were killed and 1 other was

maimed

in a

suicide kaboom

on Wednesday morning in the northern Baghlan province, local officials say

The incident happened at 10:30am on Wednesday in Pul-e-Khumri, the provincial capital of Baghlan province, Ahmad Jawid Basharat, a

front man

for the Police Chief of Baghlan told TOLOnews.

Taliban have

grabbed credit

for the attack, saying three commanders of the village police force were killed in the blast.

Security has deteriorated in Baghlan in the past several months, and Taliban have recently warned civilians not to go to the polls.
Posted by: Fred || 09/09/2010 00:00 || Comments || Link || E-Mail|| [6460 views] Top|| File under: Taliban
Africa Horn
Marines take back pirate-held ship off Somalia
U.S. Marine commandos stormed a pirate-held cargo vessel off the Somalia coast Thursday, reclaiming control of the ship and taking nine prisoners without firing a shot, the U.S. Navy said.

A spokesman at the U.S. Fifth Fleet headquarters in Bahrain, said the operation took about an hour and no injuries were reported among the Marines or crew of the German-owned Magellan Star, which was commandeered by pirates on Wednesday.

The U.S. team from the 15th MEU's Maritime Raid Force launched the assault from aboard the USS Dubuque, an amphibious transport ship, a U.S. Navy statement said.

Posted by: tu3031 || 09/09/2010 09:41 || Comments || Link || E-Mail|| [6467 views] Top|| File under:
Mogadishu fighting claims 3 civilians
(Xinhua) -- Three civilians were killed in fighting between Somalia's Islamic militants and the African Union (AU) backed government forces in the Horn of Africa nation's capital Mogadishu Tuesday, various sources say.

The Islamist group of Al Shabaab last week declared an all-out war against the Somali government forces and AU peacekeeping troops based in Mogadishu and the groups have since launched relentless attacks on government and AU forces.

All-out war and relentless attacks have resulted in the death of a mere three civilians? The vicious idiots are off their game.
Posted by: Fred || 09/09/2010 00:00 || Comments || Link || E-Mail|| [6461 views] Top|| File under: al-Shabaab
Mombasa court sentances seven Somali pirates to five years
(Xinhua)—Seven Somali men origin were sentenced on Monday to five years in jail by a Mombasa court for piracy.

The suspects appeared to breath a sigh of relief when the judgment was delivered to them by Chief Magistrate Rosemelle Mutoka. The sentence is seen as the "most lenient" punishment meted out against pirates since Kenya agreed to handle and prosecute piracy cases.

In 2006, a first group of Somali pirates were sentenced to seven years while earlier this year, another seven were jailed for 20 years.

On Monday their lawyer, Jared Magolo, took time to explain to the court why his clients should be released, and argued that their continual stay will be more of a burden to the taxpayer since they have to be fed and clothed.

The suspects were charged with attacking a German Ship, MV Spessart in March this year and causing fear among the crew of the ship.

The court was told that they were armed with AK-47 assault rifles, rocket propelled grenades (RPG), skiffs and other weapons which they used to terrorize the crew.

The magistrate said, "this court is sending a very loud message to Somalia youths that piracy does not pay and they should not engage in it."

The suspects however in mitigation told the court they had changed after staying at the Shimo La Tewa prison for many months adding that they had wives and children back in Somalia.

One of the suspects, Mohammed Ahmed, said through an interpretor, "We have been rehabilitated and it now time for us to launch a massive campaign against piracy, we are remorseful about what we did, what we have gone through is punishment enough."

Magolo compared the prison with others in other countries terming their stay in Kenya as torturous and asking the court to be lenient when making the ruling.

State counsel Alexander Muteti had earlier told the court piracy had a negative impact in the region, and asked for them to be punished severely so as to be a lesson to others in future.

The suspects were asked to appeal against the judgment in 14 days.
Posted by: Fred || 09/09/2010 00:00 || Comments || Link || E-Mail|| [6462 views] Top|| File under: Pirates
Somali Pirates take Maltese vessel
[Pak Daily Times] Pirates hijacked a Maltese-flagged Greek owned commerical chemical tanker off the coast of Somalia, said EU NAVFOR Wednesday.

The MV OLIB G was seized in the internationally recommended transit corridor while it was sailing west through the Gulf of Aden, EU NAVFOR said. The vessel has 18 crew members including 15 Georgians and 3 Turks. Reports say the ship's cargo was "ballast".

EU NAVFOR is the European Union's counter-piracy effort in the Horn of Africa region.

A helicopter crew from the USS Princeton, Task Force 151, patrolling the area identified two pirates on board the hijacked vessel, according to an EU NAVFOR statement.

Heavy seas in the last few months have preceded a sharp decline in the number of piracy attacks off the Horn of Africa nation.

Reports say Ecoterra International, the Nairobi-based organization monitoring piracy off Somalia, said the vessel may be involved in "illegal waste dumping".


Is that anything like ballast?
Posted by: Fred || 09/09/2010 00:00 || Comments || Link || E-Mail|| [6460 views] Top|| File under:
Africa Subsaharan
721 inmates freed in Nigeria's prison break
(Xinhua) -- The police in northeast Nigeria's Bauchi State on Wednesday said 721 inmates of the prison that was attacked by suspected

extremist

Mohammedan

group, Boko-Haram were set free by the attackers.

State Commissioner of police Danlami Yar' Adua disclosed this to Xinhua in Bauchi, adding that four persons were confirmed dead in the prison break attack.

He said one soldier, a police man and two

non-combatants were killed

during the attack last night. He added that three prison warders including some civilians were seriously injured.

Meanwhile, the state governor Isa Yuguda has warned members of the Boko Haram sect to leave the state or be flushed out forcefully.

Yuguda gave the warning on Wednesday while inspecting the Bauchi Central Prison which was attacked by members of the group on Tuesday evening.

The attackers invaded the prison and set free all its inmates, some of whom were their colleagues. They also burnt some vehicles parked within the prison yard.

"Let me warn all Boko Haram members to steer clear of Bauchi and relocate outside this country or be prepared to face their waterloo," the governor said.

Yuguda also visited the Abubakar Tafawa Balewa University Teaching Hospital, Bauchi, where he sympathized with the injured victims receiving medical attention. He directed that they should be given free medical attention and sympathized with the relatives of those who lost their lives in the attack.

Before the attack, the prison had played host to more than 100 suspected members of the group who are opposed to Western education. The suspects were awaiting trial for their alleged role in the last Boko Haram violence in the state.
Posted by: Fred || 09/09/2010 00:00 || Comments || Link || E-Mail|| [6458 views] Top|| File under:
Arabia
Al-Qaeda claims Yemen series of attacks: report
[Al Arabiya] Al-Qaeda said it carried out a series of attacks on security forces in Yemen, including deadly clashes in the restive south, a U.S.-based group that monitors Islamist websites reported.

Al-Qaeda in the Arabian Peninsula, the jihadist network's local affiliate, put out three statements saying that it was behind the violence, the SITE Intelligence Group said late on Tuesday.

The

gunnies

said they carried out six recent attacks in Abyan province in the south, including an assault on an army post in the town of Jaar in late August in which 11 soldiers and a civilian were killed.

They claimed the Aug. 27 assassination of Mohammed Faree, deputy director of criminal investigation unit in Marib, east of the capital Sanaa.

And they claimed a prominent role in deadly clashes in the Abyan province town of Loder last month that exiled southern leaders had said involved autonomist and pro-independence

muscle

.

Al-Qaeda said its

gunnies

killed 50 soldiers in the clashes and suffered no losses of their own.

Three days of intense fighting in Loder killed at least 33 people, 19 of them

bad boy

s, according to an AFP tally based on official and hospital reports.
Posted by: Fred || 09/09/2010 00:00 || Comments || Link || E-Mail|| [6457 views] Top|| File under: al-Qaeda in Arabia
Caribbean-Latin America
Colima: Five dead, three wounded in shooting
Google Translate. For a map, click here.
Eight individuals were shot during a private card game in a used car lot in Villa de Alvarez, Colima Wednesday afternoon, according to Mexican press accounts.

The attack took place at the El Gallo de Oro used car dealer where a number of individuals were playing and watching a private card game beneath a tree inside the business perimeter.

Reports say armed suspects came to the place of business and shot participants and spectators using AR-15 and AK-47 assault rifles after exchanging words with some of the victims.

Four of the shooting victims died at the scene, while the fifth, an unidentified 15 year old male, died on the way to receiving medical attention.

Immediately following the shooting the suspects fled the area aboard a pickup truck which was waiting for them.
Posted by: badanov || 09/09/2010 00:00 || Comments || Link || E-Mail|| [6460 views] Top|| File under:
More Mexican Mayhem
15 Die in Northern Mexico

Fifteen individuals were murdered in ongoing drug and gang lreated violence in northern Mexican state including a former police officer and his wife shot to death in Monterrey, Nuevo Leon, and five armed suspects killed by police in Padilla, Nuevo Leon.
For a map, click here

Two young men were shot to death in two separate incidents in Juarez Tuesday evening, according to the Mexican daily La Polaka. Alejandro Varela was shot to death near the intersection of calles Coquena and Tildio in the Granjas de Chapultepec district. Varela was visiting a girlfriend when he was found and executed by armed suspects. The second crime took place near the intersection of calles Oso Polar and Lince in the ECO 2000 district where a man tentatively identified as Jonathan Lóoez, in his 20s, was shot to death by a group of armed suspects aboard a sedan. Several .40 caliber spent cartridge casings were found at the scene.


A second disruption at the Centro de Readaptacion Social (CERESO) in Aquiles Serdan was halted by prison staff Tuesday night after a few warning shots were fired, say Mexican press accounts. Tensions between rival gangs were intensified by prison officials' reaction to another disruption last Sunday, when visiting day was cancelled, is said to be a cause of the latest fight. The Aquiles Serdan CERESO is about five kilometers due east of Chihuahua, Chihuahua.


An unidentified man was shot to death early Wednesday morning in Juarez, say Mexican press accounts. The victim was found in just his underwear with a gunshot wound to the head near the intersection of Bulevar Independencia and Calle Santiago Troncoso just before morning rush hour. A poster board inscribed with the word extortion was found nearby.


An unidentified man was found shot to death at the site of a burned out motorcycle shop in Juarez Wednesday, according to Mexican news accounts. The victim was found with a note that said the victim refused to pay, probably an individual who failed to pay protection money. Reports say the victim was abducted prior to his murder.


A young female law student was shot to death in Juarez Wednesday, say Mexican press reports. Eva Araly Chavez Alarcon, 21, died near a cell phone store near the intersection of Avenida Las Torres and Calle Santiago Troncoso. The armed suspect who did the shooting fled the area. Chavez Alarcon was a student at Universidad Regional del Norte law school.


Two unidentified food vendors were shot to death in Juarez Wednesday, say Mexican press sources. The attack took place near the intersection of calles Mina and Membrila where the two victims, owners of a fried snack store dubbed Frituras Caseras La Rana, were shot. Reports say the pair failed to pay protection money to organized crime.


A guardhouse at the Centro de Readaptacion Social (CERESO) in Aquiles Serdan was fired on by unidentified assailants early Wednesday morning, according to Mexican news sources. About ten shots were fired from a vehicle which then sped away. Reports say 9mm spent shells were found nearby.


A former police officer and his wife were shot to death in Monterrey, Nuevo Leon Wednesday, according to Mexican news reports. Juan Alberto Torres Rodriguez, 35, and Miriam Saucedo Alvear, 33, were sitting inside their Dodge Stratus near the intersection of Pedro Celestino Negrete and 18 de Marzo on the Tallere district when a single armed suspect shot the pair using a 9mm pistol. The shooting took place outside Alvear Electronics, where the armed suspect lay in wait. The business is owned by Miriam Alvear's brother. Torres Rodriguez was formerl an officer in the San Nicholas, Nuevo Leon police corporation.


Five men were killed in an armed confrontation between security forces and gangs Wednesday morning in Padilla, Tamaulipas, say Mexican news accounts. The battle took place on the Ciudad Victoria-Matamoros highway about 35 kilometers northeast of Ciudad Victoria. No other details are available.


An unidentified man was shot to death in Juarez Wednesday afternoon, say Mexican press accounts. The attack took place near the intersection of calles Leyva and Peral in the Chihuahua district where a lone armed suspect shot the victim five times.
Posted by: badanov || 09/09/2010 00:00 || Comments || Link || E-Mail|| [6460 views] Top|| File under:
Caucasus/Russia/Central Asia
Many dead in North Ossetia blast
At least 16 people have been killed and 114 others

maimed

in an apparent car

suicide kaboom

in a market in Vladikavkaz, a major city in Russia's North Caucasus region.

Russia said it was launching an investigation into what it described as an "act of terror" on Thursday, while Dmitry Medvedev, the president, vowed to capture the "bastards" who organised the attack.

"We will do everything to capture these monsters ... these bastards, who carried out a terrorist act on ordinary people," he was quoted by the RIA Novosti news agency as saying.

"We will do everything to find and punish them."

No group has yet

grabbed credit

for the bombing - the deadliest attack since twin

suicide kaboom

s on Moscow metro network in March killed 40 people and

maimed

over 100.

Vladikavkaz is the capital of the Russian republic of North Ossetia, which lies in the restive North Caucasus region.

The bomb, which was said to be packed with metal bars, bolts and ball bearings, was detonated at the entrance to the city's market where buyers and traders were operating.

Vladikavkaz's market and its surrounding blocks has been the target of several bomb attacks over the past decade or so, in which scores of people have died.

Neave Barker, Al Jazeera's correspondent in Moscow, said children were believed to be among the dead and injured.

According to the AFP news agency the

corpse count

rose to 16 after an 18-month-old toddler died of his injuries.

Our correspondent said that the attack could have been a "message" from separatist fighters that "the authorities and the people of the North Caucasus remain as vulnerable as they were six years ago when the Beslan siege took place, despite an increase in counter-insurgency operations".

He added that local authorities in the province said they received an anonymous threat to blow up an unspecified school in Vladikavkaz on Thursday, leading to all schools and kindergartens being evacuated.

Vladimir Putin, the Russian prime minister, said the country must not let attacks like these continue.

"Criminals like those who acted today in the North Caucasus hope to sow hatred between our peoples. We have no right to let this happen," he said.
Posted by: Fred || 09/09/2010 12:53 || Comments || Link || E-Mail|| [6457 views] Top|| File under: Chechen Republic of Ichkeria
The Grand Turk
Turkish police seize 21 kilograms of plastic explosives
(Xinhua) -- Turkish police confiscated nearly 21 kilograms of plastic explosives in the southern province of Adana on Tuesday, an official statement said.

Acting on a tip-off, anti-smuggling teams waged an operation to a house in Adana to seize illicit drugs, but instead they found A- 4 plastic explosives that belonged to the illegal Kurdish Workers' Party (PKK), said the statement from the governor's office of Adana.

Two people were detained in the operation, added the statement.

Commenting on the operation, Adana police department's head Salih Kesmez said the explosives were going to be used in terrorist attacks to be waged in Turkey's major cities.
Posted by: Fred || 09/09/2010 00:00 || Comments || Link || E-Mail|| [6459 views] Top|| File under:
India-Pakistan
US Predators strike in Pakistan for 4th time in 24 hours
US Predators struck yet again in Pakistain's Taliban-controlled tribal agency of North

Wazoo

.

Six Taliban fighters, including some possibly from Afghanistan, were killed and five more were critically

maimed

in an attack on a compound in Miramshah, the main town in North

Wazoo

.

"Two US drones fired three missiles" at the compound, a Pak intelligence official told AFP. "We have reports that six

gunnies

were killed."

The Taliban reportedly cordoned off the area and are attempting to recover the dead and

maimed

from the rubble. No senior Taliban, Haqqani Network, or al Qaeda commanders have been reported killed at this time.

Miramshah is in the sphere of influence of the Haqqani Network, the al Qaeda-linked Taliban group led by mujahedeen commander Jalaluddin Haqqani and his son Siraj. The Haqqani family runs the Manba Ulom madrassa in Danda Darpa Khel, a village just outside of Miramshah that serves as a hub of activity for the terror group.

The strike is the fourth recorded in the past 24 hours. In the four strikes combined, 24

faceless myrmidons

were reported killed. Earlier today, US Predators or the more powerful Reapers struck twice in Danda Darpa Khel and once in Datta Khel, a known hub for al Qaeda's leadership.

North

Wazoo

is a known haven for the Taliban, the Haqqani Network, al Qaeda, and a host of Pak and Central and South Asian terror groups, but the Pak military has refused to carry out an operation to root them out. The Pak military maintains a garrison in Miramshah, but it is confined to base while the US is forced to carry out airstrikes against the terror groups.

The number of strikes is unprecedented, as the US has yet to carry out four strikes in a 24-hour period since the campaign began in 2004 and was ramped up in July 2008.

With today's strikes, the US has carried out 62 attacks inside Pakistain this year. The US exceeded last year's strike total of 53 with a strike in Kurram late last month. In 2008, the US carried out 36 strikes inside Pakistain. [For up-to-date charts on the US air campaign in Pakistain, see LWJ Special Report, Charting the data for US airstrikes in Pakistain, 2004 - 2010.]



Posted by: tipper || 09/09/2010 13:50 || Comments || Link || E-Mail|| [6460 views] Top|| File under:
Kashmir protests as India arrests Geelani
[Iran Press] Protests continue in Indian-administered Kashmir as security forces arrest a top pro-independent leader in the disputed Himalayan region.

Syed Ali Shah Geelani, Chairman of All Parties Hurriyat Conference, was arrested at his residence in the state capital, Srinagar, after threatening to intensify anti-India demonstrations.

The arrest of the 82-year-old has spearheaded fresh protests in the region. Indian Paramilitary troops fired tear gas and used batons to disperse the protesters.

Police sources said Geelani was arrested for causing "breach of peace" in the valley. Geelani had earlier called for the withdrawal of Indian troops and investigations into the killing of civilians during the unrest.

Currently a curfew continues for the second consecutive day in Srinagar and other major towns of the region.

The fresh wave of protests was sparked when Indian forces shot a student dead in June.

Around 70 people have been killed during the demonstrations over the past three months.
Posted by: Fred || 09/09/2010 00:00 || Comments || Link || E-Mail|| [6460 views] Top|| File under:
Govt bans five militant groups in Balochistan
[Dawn] Pakistain announced a ban on five

militant

groups operating in the restive southwest and froze their assets on Wednesday, Interior Minister Rehman Malik said.

Violence has surged this year in Balochistan, which borders Afghanistan and Iran and is rife with separatist unrest as well as militancy and sectarian violence.

"Today five of them have been proscribed. They will not be allowed to undertake any activity, their offices will be closed and action will be taken against their office bearers," Malik told reporters.

"Their bank accounts have also been seized," said Malik, speaking in Quetta, where a

boomer

killed 59 people on Friday at a Shia

Mohammedan

rally.

The banned groups are the Balochistan Republican Army, Baloch Liberation Front, Balochistan Liberation United Front, Baloch Defaee Tanzeem and Lashkar-e-Balochistan, Malik said.

Malik said any organisation using the terms "liberation", "military" or "Lashkar" (army) in Balochistan would also face a ban.

The interior minister also announced that the federal government had given Balochistan's Chief Minister the authority to award police powers to the Frontier Constabulary (FC) to tackle the province's law and order situation.

Malik said every law enforcement action in the province will be led by the police, adding that this involves targeted action based on intelligence inputs.

He said police and FC will gather the intelligence in this regard and denied saying that there would be a Swat-style operation in the province.
Posted by: Fred || 09/09/2010 00:00 || Comments || Link || E-Mail|| [6469 views] Top|| File under: Govt of Pakistan
Jihadi flood relief operation continues
[Pak Daily Times] A survey carried out by Daily Times has revealed that banned outfits such as Lashkar-e-Tayyaba, Jaish-e-Muhammad and Harkatul Islami are collecting donations and goods for the flood-affected people in various areas of the country, including Karachi.

Their activities are being hailed by some quarters, who claim the government has failed to deal with the flood crisis. Security agencies are worried about the sudden rise in activities of such organisations that had previously been banned. A senior Interior Ministry official told Daily Times that, "They are going kinetic and collecting funds which probably would never reach to the victims. All this is being done right in front of our eyes. We are helpless."

When asked by Daily Times about his response on the presence of Taliban in Swat and other areas where US choppers are taking part in relief activities, General Nagata, the Office of the Defence Representative in Pakistan deputy commander, said, "There are some security challenges here but the Pakistani military, ever since we stood up this task force, has simply done an incredibly energetic and totally committed job at providing multiple layers of security around out activities both in the air and on the ground." In the coming days, more than 17 US helicopters are going to join the existing US fleet in Pakistan for flood relief efforts.

Talking to Daily Times, Ataur Rehman, who heads LeT's mother organisation Jamaatud Dawa, says, "We are strictly working for humanity and in true spirit of Islam. The government had failed in providing relief efforts so we came in to fill the void by providing ambulances, boats and shelter." When asked why the Punjab government allocated Rs 300 million in its annual budget for the JuD, Rehman hung up the phone. "While the jihadists won't be deterred from exploiting the natural calamity to their ideological advantage, not stopping them would be compromising whatever we did to counter terrorism in Pakistan," a high-ranking police official told Daily Times.

"But there's no law to stop volunteers from doing humanitarian work and there's a lack of political will," sad the official. An Islamabad-based policy expert told Daily Times that, "The jihadis are cleverly making a case that it's actually them who provided help and not the present government which is as dangerous as it gets." The Interior Ministry sources expressed their disappointment over the Punjab government for not taking action against JuD and other terrorist organisations involved in carrying out flood relief operations.

Another Interior Ministry official told Daily Times that there was no coordination between the federal and the Punjab governments. In Karachi, where the JuD had only resurfaced under the name of Falah-e-Insaniyat Foundation Pakistan, it has set up dozens of relief camps. "We pay the police to carry out our operations in Karachi since we are a banned organization," said a JuD member who identified himself as Muhammad. Interestingly the JuD and Harkat's camps had Jamaat-e-Islami's flags on them. A Western diplomat who's been active in relief efforts expressed his disappointment over the situation. "We have no other option. But what worries me is why Pakistan hasn't learned anything from the past when it allowed jihadi outfits free space? Nevertheless, it is business as usual in Pakistan," the diplomat said.
Posted by: Fred || 09/09/2010 00:00 || Comments || Link || E-Mail|| [6464 views] Top|| File under: Govt of Pakistan
Pakistan holds 3 over failed Times Square bomb
[Al Arabiya] Pakistain's police have

jugged

three suspects linked to a Pak-American accused in New York of the attempted car bombing of Times Square, a senior police official said Wednesday.

The three were detained in Pakistain's capital, Islamabad, two weeks ago and had been interrogated for several days, police said.

"It has been proved that they had links with Faisal Shehzad (the car-bombing suspect

jugged

in New York) and had transferred money to him," Bani Amin, operations police chief in Islamabad, told AFP.

"Today we have lodged a formal case against them," said Amin, who named the three suspects as Shoaib Mughal, Mohammad Shahid and Hanbal Akhtar. All three are educated, relatively wealthy Paks.

He said the three suspects also had close links with Tehreek-e-Taliban Pakistain (TTP) leaders Hakimullah Mehsud and Qari Hussain, whose organisation has

grabbed credit

for Shehzad's May 1 plot to bomb Times Square.

Mehsud is the chief of the TTP and Hussain is a

jihad boy

commander of a TTP faction known as "Ustad-e-Fidaeen," which trains

boomer

s.

The TTP is based in Pakistain's tribal badlands on the Afghan border and has been blamed for some of the deadliest

suicide kaboom

s in the nuclear-armed country.

Pakistain acknowledged on July 26 that Shehzad had met the country's Taliban commander and several other people.

In June Shehzad pleaded guilty in a New York court to the Times Square car bombing attempt and warned that the United States faced similar attacks until it left

Mohammedan

lands.

Sky News broadcast a video in July, showing Shehzad and Mehsud shaking hands, smiling and hugging some time before the failed May 1 attack.

At the request of the United States Pakistain has opened an investigation into possible links between Shehzad and

jihad boy

groups.

Pak-born Shehzad was pulled off a flight to Dubai two days after parking a car containing a bomb in Times Square.

He told a judge that he had undergone bomb-making training during a 40-day stay with the TTP in Pakistain, between December 9 and January 25.

On returning to the United States, Shehzad said, he had planned the bombing and had acted alone, telling the judge: "Nobody helped me."


By now everybody knows that jihadis are habitual liars. Generally not good liars, either.
Posted by: Fred || 09/09/2010 00:00 || Comments || Link || E-Mail|| [6461 views] Top|| File under: al-Qaeda
Iraq
Cleric decapitated, set on fire in Iraq
Jabbar Saleh al-Jibouri, a Sunni cleric, was killed before dawn in a village in Diyala province.

"The gunmen entered the house, stabbed him, cut his head off and set him alight," a police spokesman told Reuters. "Most probably the attack was based on terrorist motives because it happened in such a horrible way."

An unnamed source said Jibouri, who was also a medic, used to treat members of the government-backed Sahwa militia. Terrorists Insurgents frequently target the Sahwa, former Sunni jihadis who turned against al Qaeda.

Jibouri had recently returned to his old neighborhood after being displaced by al Qaeda in 2007. He was the relative of a senior member of the Iraqi Islamic Party.
Posted by: ryuge || 09/09/2010 13:30 || Comments || Link || E-Mail|| [6473 views] Top|| File under:
Second Iraqi journalist killed in as many days
MOSUL, Iraq - A second television presenter was killed in Iraq in as many days on Wednesday, police said, after a watchdog reported that the war here has been the deadliest for the media since World War II. Sabah al-Khayat was shot dead in front of his house while departing for work at the Al-Mosuliyah satellite television station, where he presents a programme devoted to mosques and shrines in the main northern city of Mosul.

"Armed men shot the journalist Sabah al-Khayat in front of his house in central Mosul while he was leaving for work," a police official said, speaking on condition of anonymity.

His shooting came a day after Riad al-Saray, a prominent anchorman who presents political and religious programmes for state broadcaster Al-Iraqiya, was gunned down in west Baghdad.
Posted by: Steve White || 09/09/2010 00:00 || Comments || Link || E-Mail|| [6461 views] Top|| File under:
Four Killed in Bombs as Baghdad Bans Motorcycles
[Asharq al-Aswat] A car bomb and several roadside blasts killed four people and

maimed

dozens in Iraq on Wednesday as

Storied Baghdad

imposed a ban on motorcycles ahead of the

Mohammedan

holiday of Eid al-Fitr.

In the deadliest attack, a vehicle packed with explosives was detonated and quickly followed by

an IED

near a bus terminal in the south Baghdad neighbourhood of Bayaa, killing two people.

Officials from the ministries of defence and interior, who spoke on condition of anonymity, said more than 20 others were

maimed

, including 10 members of the Iraqi security forces.

And on Al-Sheikh Omar street in the centre of the capital, two near-simultaneous roadside bombs killed one person and

maimed

a dozen others, the interior ministry official and a doctor said.

Baghdad Operations Command also said that it was enforcing a ban on motorcycles in the city until further notice, ahead of the three-day Eid al-Fitr festivities which could begin Thursday to mark the end of the fasting month of Ramadan.

Bans on motorcycles -- which have been used in deadly attacks in Iraq -- are often implemented around major holidays in the country.
Posted by: Fred || 09/09/2010 00:00 || Comments || Link || E-Mail|| [6458 views] Top|| File under: Islamic State of Iraq
Three Iraqis killed, 29 injured in Baghdad bombings
(Xinhua) -- Three people were killed and another 29 were

maimed

in three bomb

kaboom

s including twin bombings in

Storied Baghdad

on Wednesday, an Interior Ministry source told Xinhua.

A double bomb

kaboom

s detonated simultaneously in Siekh Omer neighborhood in downtown Baghdad, killing a civilian and wounding five others, the source said on condition of anonymity.

Separately, two people were

maimed

after a bomb exploded near the Baghdad courts compound in al-Adel neighborhood in the west of the capital, the source said.

Earlier on Wednesday, at least two people were killed and 22 others were

maimed

in coordinated car bomb

kaboom

s at a busy parking lot during the morning rush hours in al-Baiyaa neighborhood in southern Baghdad, the source said.
Posted by: Fred || 09/09/2010 00:00 || Comments || Link || E-Mail|| [6460 views] Top|| File under: Islamic State of Iraq
Israel-Palestine-Jordan
Mortar shell explodes near nursery school in Shaar Hanegev
[KUNA] A Palestinian mortar shell landed near a nursery school at a kibbutz in Shaar Hanegev Regional Council, causing no casualties, Israeli army reported Wednesday. Yedioth Ahronot website quoted the Israeli army spokesperson as saying that the mortar shell was fired by Palestinian militants from northern Gaza Strip, landing near a nursery school in Shaar Hanegev. The mortar shell landed half an hour before the children arrived at school. No casualties were reported, but the nursery building was slightly damaged.
Posted by: Fred || 09/09/2010 00:00 || Comments || Link || E-Mail|| [6458 views] Top|| File under: Hamas
PNA denies arresting Hamas operatives behind West Bank attacks
(Xinhua) -- The Palestinian National Authority (PNA)


Have we upgraded from the PA (Palestinian Authority), which itself was an upgrade of the PLO (Palestinian Liberation Organization), and upgrade from Fatah (I don't remember what that stood for, sorry)? I really must do better at keeping up with such things.

on Monday denied reports saying the Hamas militants have been arrested in connection with recent attacks against Israelis in the West Bank, the Palestinian forces spokesman said.

"I don't confirm these news and we don't have any information indicting that those persons were detained," Adanan Damiri said.


They aren't detained, they've been invited over for tea. Lots and lots of tea, with lashings of, well, lashings. But it was an invitation, not a detention. So there!

On Tuesday, Israel's Haaretz newspaper reported that the Palestinian forces arrested two Hamas operatives who fired at an Israeli car near Ramallah city and wounded a couple on Sept. 1.

And on Aug. 31, four Jewish settlers were killed when their car came under fire near Hebron city. The Hamas, the PNA's rival which holds sway in Gaza, claimed responsibility for the two shootings.

Damiri said the Palestinian forces seized the vehicle that the Hamas gunmen used in Hebron attack and "there are some suspects who are being chased down."

Hamas carried out the attacks, the deadliest in West Bank in four years, on the eve of the launch of the direct peace negotiations between Israel and the PNA in Washington.

Meanwhile, the armed wing of the Hamas warned the PNA against continuing cracking down on its members and operatives in the occupied West Bank. "Our patience is running out," Ezz El-Deen al-Qassam Brigades said in a statement.

Damiri rejected Hamas' threats, saying they "don't terrify the PNA." He accused Hamas of restraining from attacking Israel from the Gaza Strip while "carrying out works to sabotage the efforts of the PNA" in the West Bank.


A neat variation on the "Let's you and him fight," theme.
Posted by: Fred || 09/09/2010 00:00 || Comments || Link || E-Mail|| [6459 views] Top|| File under: Hamas
Hamas members arrested over settler attacks
[Al Arabiya] The

Paleostin

ian Authority has

jugged

several

Hamas, always the voice of sweet reason,

members for organizing and carrying out two recent attacks on Israeli settlers, a senior official said late Tuesday, as Israel said that the West Bank will be sealed off during Jewish New Year celebrations.

The

Paleostin

ian security official, speaking to AFP on condition of anonymity, said that two groups had been

jugged

but did not specify exactly how many members of the Islamist movement were under arrest.

The first attack on Aug. 31 claimed the lives of four settlers and the second on Sept. 1

maimed

two people east of Ramallah, the official said.

"Senseless slaughter"
Hamas had

grabbed credit

for gunning down four Israelis on the West Bank and the Sept. 1 attack came the day before the first direct Israeli-

Paleostin

ian talks for 20 months began in Washington.

Hamas later claimed to have made between 150 and 550 arrests over the killings but the

Paleostin

ian Authority said this was an exaggerated figure.

U.S. President Barack B.O. Obama has branded the attack on two couples, including a pregnant woman, as "senseless slaughter," and warned about "Islamic fascisti and rejectionists who, rather than seeking peace, are going to be seeking destruction."

"The message should go out to Hamas and everybody else who is taking credit for these heinous crimes that this is not going to stop us from not only ensuring a secure Israel, but also securing a longer-lasting peace in which people throughout the region can take a different course," he said.

Israeli Prime Minister Benjamin Netanyahu branded the killings "savagery and brutality."



Paleostin

ian president

the ineffectual Mahmoud Abbas

said the September attack in Kiryat Arba, a West Bank settlement, was intended to "disrupt the political process."

Hamas, which rules

Gazoo

, is opposed to the peace talks and is a rival of Abbas's U.S.-backed

Paleostin

ian Authority.
Posted by: Fred || 09/09/2010 00:00 || Comments || Link || E-Mail|| [6459 views] Top|| File under: Hamas
Southeast Asia
Maguindanao massacre witness: Ampatuans orders the killings
(Xinhua) -- A former house helper of a powerful clan implicated in the murder of at least 57 people in Southern Philippines testified to the lower court on Wednesday that his boss Ampatuan ordered the killings.

Lakmudin Saliao, a helper of the Ampatuan family for over 20 years, revealed to the court that Ampatuan patriarch former Maguindanao governor Andal Ampatuan Sr., his sons and their supporters conspired to kill everyone in the convoy which was on its way to file the certificate of candidacy of a rival politician.

Initially, the patriarch wanted to spare the media practitioners but his son Andal Ampatuan Jr., former Datu Unsay Mayor and the main defendant in the Maguindanao massacre, objected and said that everyone should be killed. At least 30 journalists were among those murdered.

Saliao's testimonies has been described as a "smoking gun" by prosecutors which means that it serves as a conclusive evidence of a crime.

Prior to the murder on Nov. 23, Saliao said the family held various meetings in their home to line with their plan.

The witness also revealed that another meeting was held a day after the incident where those present agreed that they would surrender Andal Jr. to the government.

This time, other government officials--Maguindanao Rep. Didagen Dilangalen, then Presidential Adviser on Mindanao Secretary Jesus Dureza, and an administrative officer of the Automous Region of Muslim Mindanao-- were present, the witness said.

Saliao was not able to complete his testimony. The court adjourned prior to the lunch. Saliao's testimony will continue on Sept. 15, local media ABS-CBN News reported.

Prior to the formal opening of the trial, five people who allgedly have knowledge of the murder have been killed. A total of 197 people have been implicated for the massacre.
Posted by: Fred || 09/09/2010 00:00 || Comments || Link || E-Mail|| [6460 views] Top|| File under:
Teacher killings prompt closing of 365 schools in southern Thailand
The murder of two Buddhist teachers on Tuesday morning in Narathiwat has prompted the teachers federation to call for the immediate closure of 365 schools across the province in a bid to ensure teacher safety following the recent upsurge in violence. The federation has also asked military and security personnel active in the region to better ensure the safety of teachers and students against further attacks.

So far this week, six have died and five have been wounded during the latest wave of terrorism in southern Thailand. The casualties, blamed on terrorists separatist militants, have included drive-by shootings and bombings. The attacks come just two days after suspected Malay jihadis rebels torched government offices, bus shelters, shops and phone booths in simultaneous attacks in seven districts of Narathiwat.

Two other provinces in Thailands 'red-zone have also seen an upsurge in violence. This most recent violence brings the death toll to 19 in the past 10 days, with 38 people wounded. Since 2004 there has been 4,100 deaths and nearly 8,000 injuries reported by police, however independent sources continue to speculate that the death toll could be much higher with many rural areas under little or no protection by authorities.
The terrorists sent a signal a few days previously when fliers were distributed villages that said: "WANTED: 20 Deaths of Buddhist teachers." "Teachers here are scared," said Sanguan Inrak, president of the teacher's federation, who called the warning messages a "regular tactic" by terrorists insurgents.
Posted by: ryuge || 09/09/2010 00:00 || Comments || Link || E-Mail|| [6457 views] Top|| File under: Thai Insurgency
Syria-Lebanon-Iran
Hashish Smuggling Attempt between Lebanon, Netherlands Thwarted
[An Nahar] The Anti-Drug Bureau on Wednesday announced it had foiled an attempt to smuggle 65.7 kilograms of hashish from Lebanon to the Netherlands. A police statement said the shipment was packed in the form of chips inside a secret hiding in the trunk of a silver Kia with a European plate. The statement said the aborted attempt took place Sept. 3 at the Arida border crossing while trying to cross into Syria.
Posted by: Fred || 09/09/2010 00:00 || Comments || Link || E-Mail|| [6464 views] Top|| File under: Narcos
Who's in the News
61
[untagged]
4
Hamas
3
Taliban
2
Govt of Iran
2
Govt of Pakistan
2
al-Qaeda
2
Commies
2
Govt of Syria
2
Islamic State of Iraq
1
al-Shabaab
1
Thai Insurgency
1
Narcos
1
Pirates
1
Chechen Republic of Ichkeria
1
al-Qaeda in Arabia
Bookmark
E-Mail Me
The Classics
The O Club
Rantburg Store
The Bloids
The Never-ending Story
Thugburg
Gulf War I
The Way We Were
Bio
Merry-Go-Blog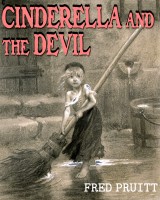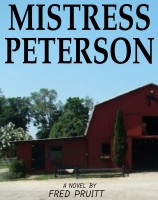 On Sale now!


A multi-volume chronology and reference guide set detailing three years of the Mexican Drug War between 2010 and 2012.

Rantburg.com and borderlandbeat.com correspondent and author Chris Covert presents his first non-fiction work detailing the drug and gang related violence in Mexico.

Chris gives us Mexican press dispatches of drug and gang war violence over three years, presented in a multi volume set intended to chronicle the death, violence and mayhem which has dominated Mexico for six years.
Click here for more information


Meet the Mods
In no particular order...


Steve White
Seafarious
Pappy
lotp
Scooter McGruder
john frum
tu3031
badanov
sherry
ryuge
GolfBravoUSMC
Bright Pebbles
trailing wife
Gloria
Fred
Besoeker
Glenmore
Frank G
3dc
Skidmark
Alaska Paul



Better than the average link...



Rantburg was assembled from recycled algorithms in the United States of America. No trees were destroyed in the production of this weblog. We did hurt some, though. Sorry.
34.239.160.86

Help keep the Burg running! Paypal: