-Lurid Crime Tales-
Moment woman uses her car to mow down a mob of teenagers who were attacking her boyfriend in New York
Natural consequences.
[Daily Mail, where America gets its news]
A video posted online shows the shocking moment a young woman plows her car into a group of teenagers on a New York street


The woman drove her green car into the youths because they were assaulting a man described as her boyfriend


The footage shows the woman in her green car striking the youths, and possibly her boyfriend as well, before she drove away


Moments before, the video shows the boyfriend running from the mob after they were beat on him


The boyfriend, woman and another female were reportedly attacked by the crowd of 8 to 10 teenagers after words were exchanged
Posted by: Skidmark || 07/27/2020 10:13 || Comments || Link || [336070 views] Top|| File under:
ICE director on historic MS-13 takedown: 'I don't think the gangs are very concerned about COVID'
Pelosi's Kids


[Just The News] 'Their goal is to take control of the streets and control their people and get their money' — acting ICE Director Matthew Albence

In the wake of a Trump administration's crackdown of senior leaders of the violent MS-13 gang, Matthew Albence, acting director for Immigration and Customs Enforcement, said Wednesday that gangs have shown no signs of slowing during the COVID-19 pandemic.

"I don't think the gangs are very concerned about COVID," Albence told Just the News during an interview at the White House, where he joined President Trump for an announcement of the takedown. "If you look at what MS-13 does, they are going to commit their atrocities regardless of what is going on around them in the world. Their goal is to take control of the streets and control their people and get their money."

Albence said the number of ICE criminal investigations have risen every year over the past three years.


That's because President Trump thinks it's important, unlike his predecessor.

"So there's no shortage of information out there," he said. "There's no shortage of crime that we're out there going after and we're doing it effectively and efficiently."

He spoke after the administration announced that it is filing to seek the death penalty for a MS-13 leader who was charged with seven murders, including the machete and baseball bat killings of two high school students.

MS-13 is international criminal gang that started as far back as the late 1970s with early roots in El Salvador and Los Angeles.

Eight MS-13 members were indicted last week for their involvement with six murders, two attempted murders, kidnapping, and narcotics and firearms offenses.

On July 9, thirteen MS-13 members were charged in a 21-count indictment, including narcotics distribution and weapons charges.

"We're here today to provide an update on my administration's all-out campaign to destroy MS-13, a vile and evil gang of people," Trump said at the White House. "We've just concluded a historic operation, leading to the arrest and indictment of dozens of savage MS-13 members and leaders all across the country. So this is something that's taken place over the last few days.

The administration recently indicted a former leader of MS-13 who reportedly committed multiple terrorism offenses and directed acts of violence, murder, and drug trafficking. This marks the first time that an MS-13 member has been charged with terrorism offenses in the United States.

"We're using 'terrorism,' which gives us extra strength," Trump said.


Using pre-existing tools in creative ways is one of his trademarks
Posted by: Frank G || 07/27/2020 00:00 || Comments || Link || [336084 views] Top|| File under: Narcos
-War on Police-
Philadelphia police cruisers across city targeted, set on fire
[FixNews] Philadelphia police are searching for a suspect after four of the department's vehicles were set on fire early Monday morning.

The individual is described by law enforcement as a white male who was last seen wearing flannel, a backpack, and a bandana, according to Fox29.

Investigators told the station that most of the fires began on the tires of the vehicles, which were parked in four different neighborhoods across the city
Posted by: Skidmark || 07/27/2020 10:28 || Comments || Link || [336077 views] Top|| File under: Antifa/BLM
Afghanistan
2 ANA Soldiers Killed in Helmand Car Bombs
[ToloNews] At least two army soldiers were killed and three others were

maimed

in

boom-mobile

s in southern Helmand


...an Afghan province populated mostly by Pashtuns, adjacent to Injun country in Pak Balochistan...


province on Saturday night, local officials said on Sunday.

On 10:00 pm local time in Nahr-e-Siraj district two

boom-mobile

s detonated close to security checkpoints, said Omar Zwak, a

front man

for the provincial governor.

"The forces had prior information about the

boom-mobile

s, so they had made preparations," said Zwak.

No group has

grabbed credit

for the blasts.
Posted by: trailing wife || 07/27/2020 01:53 || Comments || Link || [336077 views] Top|| File under:
Taliban Blamed for Killing Woman Govt Worker in Ghazni
[ToloNews] Local officials and police in Ghazni claimed that a woman employee of the government was

kidnapped

by the Taliban

...mindless ferocity in a turban...
in the province and her body was found in Andar district on Saturday.

Fatima Faizi worked for the prisoners' affairs department, according to local officials and family members. She was a resident of Jaghori district, Ghazni province, and her duty was in Kabul.

Fatima's brother, Samiullah Rajabi, said he went to meet the Taliban in Qarabagh district of Ghazni to discuss the release of his sister, but they did not release her. He said Fatima was killed by eight bullets and signs of torture were seen on her body.

"She was taken by the Taliban. My mother, the imam of the area, and elders went there (to the Taliban). They (Taliban) had demands that the elders could not address. Unfortunately, she was martyred in Andar district (of Ghazni)," said Rajabi.

A member of the Ghazni Provincial Council said the Taliban told Ghazni elders that the woman would be released on condition that she does not return to work anymore.

"Our last attempt did not yield a result. In the first days, they (Taliban) asked that the elders of Jaghori district should come and make a commitment that the woman would not be a government employee anymore. We were ready to give this commitment to release the captive," said Khaliqdad Akbari, a member of the Ghazni Provincial Council.

"The armed opposition took her two weeks ago. Her body was found yesterday (Saturday) in Andar district," said Wahidullah Jumazada, a

front man

for the Ghazni governor.

Ghazni police blamed the Taliban for the incident and said Fatima "was killed by bullets, her nails were taken out and her hands were cut off."

"She was taken out of a car on her way to Jaghori district in Qarabagh district by Taliban

bully boyz

and was martyred brutally," Ghazni police

front man

Ahmad Khan Sirat said.

Security officials said Mullah Rasoul, a Taliban commander, was involved in the abduction and killing of the government employee. The Taliban said they are looking into the incident.
Posted by: trailing wife || 07/27/2020 01:53 || Comments || Link || [336090 views] Top|| File under: Taliban
Africa Horn
Former Sudanese parliament speaker detained in Khartoum
[APA.AZ] Former Sudanese Parliamentary Speaker Ibrahim Omar was detained in capital Khartoum on Sunday without divulging reasons, APA reports citing Sputnik.

According to the Erem News website, Omar participated in a protest last week against the transitional government, which violates his prohibition of taking part in political activity. The ban was imparted on him after the collapse of Omar al-Bashir

...Former President-for-Life of Sudan He came to power in 1989 when he, as a brigadier in the Sudanese army, led a group of officers in a bloodless military coup that ousted the government of Prime Minister Sadiq al-Mahdi and eventually appointed himself head cheese. He fell out with his Islamic mentor, Hasan al-Turabi, tried to impose shariah on the Christian and animist south, resulting in its secessesion, and attempted to Arabize Darfur by unleashing the barbaric Janjaweed on it. Sudan's potential prosperity has been pissed away in warfare that has left as many as 400,000 people dead and 2.5 million displaced. Hee was overthrown by popular consent in 2019. Omar has been indicted for genocide by the International Criminal Court but nothing is expected to come of it...
's government last year.

Video circulated on social media shows Omar being escorted to a car among chants and jeers.
Posted by: Fred || 07/27/2020 00:00 || Comments || Link || [336078 views] Top|| File under: Govt of Sudan
Africa Subsaharan
Islamic extremists in Nigeria execute 5 men as warning against converting to Christianity
[Disrn] Islamic extremists released a video on Wednesday showing the executions of five Nigerian men in Borno state as a warning to "all those being used by infidels to convert Muslims to Christianity," Morning Star News reported.


Being or becoming Christian in that part of the world is a serious act of courage and intense faith.

A Borno resident said that three of the men murdered were Christians. The other two victims were reportedly Muslims.

The 35-second video, which was posted by Eons Intelligence before being removed, shows a group of Islamic militants armed with AK-47 rifles standing behind five captives who were blindfolded and kneeling on the ground.

Before proceeding with the execution, one of the armed militants gave a brief warning message to those Christians who were watching.
Posted by: Cromoth Sheatch5463 || 07/27/2020 00:34 || Comments || Link || [336099 views] Top|| File under: Boko Haram (ISIS)
Caucasus/Russia/Central Asia
Bomb threats come to Moscow's, St. Petersburg's and Krasnodar's airports
[APA.AZ] Bomb threats came on Sunday to airports in Moscow, St. Petersburg, and Krasnodar, APA reports citing TASS.

"An anonymous caller has warned about bombs planted in airports in Krasnodar, St. Petersburg, and Moscow. Apart from that, the caller warned about bombs in all the planes parked in Moscow's airports," the source said.

An investigation is underway, with specialists with dogs checking all the facilities.

The press service of St. Petersburg's Pulkovo airport told TASS nine planes were being checked. Some flights might be delayed, it added.
Posted by: Fred || 07/27/2020 00:00 || Comments || Link || [336076 views] Top|| File under:
Fifth Column
On Portland's Streets: Anger, Fear, and a Fence That Divides
[AyPee] The party at the Salmon Street Springs fountain, a riverfront landmark in the heart of Portland, was just getting started.

Dozens of drummers beat out entrancing rhythms and a crowd of hundreds danced joyfully as the setting sun cast a soft pink glow on distant Mount Hood. Poster boards bearing the names of dozens of Black men and women killed by police stirred in a gentle breeze as the energy built to fever pitch and more and more people poured into the square.

Suddenly, 10-year-old Xavier Minor jumped into the center of the circle and started dancing with abandon. The emcee took note.
Continued on Page 49
Posted by: KBK || 07/27/2020 10:22 || Comments || Link || [336079 views] Top|| File under: Antifa/BLM
Portland Catch & Release
Didja ever notice how many of the antifa/BLM bunch has goofy names? There aren't a lot of Johns, Georges, Judys, and Mariannes that get arrested, however briefly.
Posted by: Fred || 07/27/2020 00:00 || Comments || Link || [336072 views] Top|| File under: Antifa/BLM
Radio host mocked Trump by claiming Seattle is peaceful, then rioters torched his apartment building
[The Post Millennial] Seattle radio host and Twitter-based criminal defense advocate Paul Gallant "dunked" on President Donald Trump last month by denying that the riots are violent, then the radio host was scored on by rioters who set fire to his apartment. Now he's taking up arms.

Life comes at you fast. pic.twitter.com/tSXyYBSIfu
— Ian Miles Cheong (@stillgray) July 26, 2020

"Walked through it last night out of curiosity and saw no burning, pillaging, or deaths," Gallant responded in June to Trump's tweet calling out the violent leftists who continue to terrorize Seattle. "Chill dawg," Gallant added sarcastically.

Last night, Gallant had a sudden change of heart towards the "peaceful protestors" when he came home to his apartment complex vandalized. He found the Starbucks underneath torched with graffiti plastered on the storefront. Cops told residents to stay away in case of explosives inside.

"I feel like I need to buy a firearm, because clearly this is going to keep happening. Enough is enough," Gallant furiously typed.
Posted by: Cromoth Sheatch5463 || 07/27/2020 00:00 || Comments || Link || [336073 views] Top|| File under: Antifa/BLM
Protesters rally outside home of acting DHS head Chad Wolf to 'demand that Trump's troops be removed from every city'
[Daily Mail, Where America Gets Its News] Few dozen hold rally outside Virginia home of acting DHS chief Chad Wolf


They chanted slogans in suburban area of Alexandria, Virginia on Sunday


Group known as ShutDown DC called on supporters to join the rally


Wolf has refused calls to remove federal agents from Portland, Oregon


Trump administration ramping up federal deployment to high-crime cities


Wolf on Sunday blasted Democrats for 'sanctioning rioting' in US cities
Posted by: Fred || 07/27/2020 00:00 || Comments || Link || [336081 views] Top|| File under: Antifa/BLM
Iraq
Iraq continues fourth phase of anti-ISIS operation in Diyala
[Rudaw] Iraqi security forces launched the next stage in the fourth phase of a joint security operation against Islamic State

...formerly ISIS or ISIL, depending on your preference. Before that they were al-Qaeda in Iraq, as shaped by Abu Musab Zarqawi. They're really very devout, committing every atrocity they can find in the Koran and inventing a few more. They fling Allah around with every other sentence, but to hear western pols talk they're not really Moslems....
(ISIS) remnants in Diyala province on Sunday.

The latest stage of the "Heroes of Iraq" operation was launched with the aim of tracking terrorist cells in the province, according to Yehia Rasool, spokesperson for the commander-in-chief.

It also aims to "create a safe environment for the return of displaced families" in various areas, he tweeted.

According to Iraqi state media, the latest phase is being conducted across three frontlines by the Iraqi army, local and federal police and rapid response forces and the Popular Mobilization Forces (PMF, or Hashd al Shaabi in Arabic) — an umbrella network of mostly Shiite paramilitary forces established to fight ISIS in 2014.

The first phase of the operation was announced in mid-May, with a focus on the provinces of Anbar, Nineveh and Salahaddin. Phase two was announced on June 2, targeting ISIS holdouts on the fringes of Salahaddin and Kirkuk.

The third phase of the operation was launched in late June and covered "stretches of northern Iraq," according to Rasool.

Although the Iraqi government announced the territorial defeat of ISIS in December 2017, remnants of the group have since returned to their earlier insurgency tactics, ambushing security forces, kidnapping and executing suspected informants, and extorting money from vulnerable rural populations.

Having lost all of its urban strongholds, the group is now most active in Iraq's remote deserts and mountains, and in territories disputed by the governments of the Kurdistan Region and Iraq, where a wide security vacuum has opened up.

Diyala, which lies in the disputed territories, has become a hotspot for ISIS attacks. Members of the minority Kakai community have been particularly targeted.


The Karkais are a Kurdish subgroup who follow a Muslim heresy that involves worshipping the sun and fire, and the men growing mustaches.

ISIS has always referred to Kakais as "infidels" in its weekly al-Naba newsletter,


...and so they are, as are the happy rest of us...

which is usually published by the group's propaganda channels on Telegram messaging app.
Posted by: trailing wife || 07/27/2020 01:54 || Comments || Link || [336084 views] Top|| File under: Islamic State
Turkey targets suspected PKK vehicles in Duhok, kills two militants: mayor
[Rudaw] Ottoman Turkish warplanes struck two suspected PKK vehicles in Duhok province's Bamarne district late Sunday afternoon, killing two

bully boy

s, confirmed a local official.

"The two vehicles belonged to PKK fighters and they were targeted at [around] 4:30pm on the road between Barzanke and Ghilpish villages in Bamarne sub-district, killing two people in the vehicles," Hamid Zubair, mayor of Bamarne sub-district, told Rudaw.

Zubair says the Arclight airstrike

...KABOOM!...
s did not cause any human losses among civilians.

"But the airstrikes have scorched the vicinity of Barzanke village," Zubair said. "Civil defense teams are trying to put out the blaze."

Posted by: trailing wife || 07/27/2020 01:53 || Comments || Link || [336070 views] Top|| File under: Sublime Porte
Huge Explosions Rock Militia Base in South of Baghdad
[THEBAGHDADPOST] Several massive explosions hit Camp Saqar in Baghdad's southern neighborhood of Dora, security sources confirmed.

Huge smoke was seen filling the sky over the camp on Sunday afternoon with a series of explosions heard in the neighborhood.

Iraq's Security Media Cell confirmed

the earth-shattering kaboom

s in a short statement and said the ammunition depot at the camp had went kaboom!.

It also rejected any subversive actions, saying the depot had caught fire due to the high temperature and poor storage conditions of the ammunition.


It seems to be an endemic problem in that part of the world... except in Israel. Why d'you suppose that is, dear Reader?
Posted by: Fred || 07/27/2020 00:00 || Comments || Link || [336080 views] Top|| File under: Govt of Iran Proxies
Israel-Palestine-Jordan
Israel arrests two senior Hamas officials in Hebron
[IsraelTimes] Nayif Rajoub, whose brother is Fatah Secretary General Jibril Rajoub, and Hatem Qafisha to be detained briefly for unspecified interrogation, Shin Bet says.

The Israel Defense Forces detained

Hamas, a contraction of the Arabic words for "frothing at the mouth",

bigwig

s Nayif Rajoub and Hatem Qafisha in Hebron Sunday morning, according to the Paleostinian Authority's official WAFA news agency.

Rajoub, brother of Fatah Secretary General Jibril Rajoub,
Continued on Page 49
Posted by: trailing wife || 07/27/2020 03:31 || Comments || Link || [336076 views] Top|| File under: Hamas
Fatah members quit over killing of top commander by PA police
[JPost] Emad al-Din Abu al-Ameed, 54, was shot by PA policemen on Saturday during clashes in the Balata suburb of Nablus.

Several members of the Palestinian ruling Fatah faction on Sunday announced their resignation to protest the killing of one of their commanders in Nablus by the Palestinian Authority security forces.

Emad al-Din Abu al-Ameed, 54, was shot by PA policemen on Saturday during clashes in the Balata suburb of Nablus.

Palestinian sources said that Ameed, who served as secretary-general of Fatah in Balata, was shot in the thigh and died shortly after being rushed to a hospital in Nablus.
"No, Abu, the feets! Shoot the feets"
The sources said that the incident took place when PA security officers tried to close down several shops for violating measures announced by the Palestinian government to curb the spread of the coronavirus pandemic.

Ameed, who heads a "popular emergency committee" entrusted with helping the PA security forces enforce the coronavirus restrictions, arrived at the scene in an attempt to prevent violent clashes between shopkeepers and Palestinian policemen, witnesses told The Jerusalem Post.

During the altercation, some Palestinians threw rocks and other objects at the policemen, who initially responded with tear-gas before firing live ammunition, they said. The senior Fatah official was hit in the thigh with a bullet, and died of his wounds in hospital.

The incident, the first of its kind involving a senior Fatah official, triggered a wave of protests in Nablus and some of its surrounding refugee camps. Scores of angry Fatah activists took to the streets on Saturday night, burning tires and shooting into the air in protest of the killing of Ameed.

Posted by: Frank G || 07/27/2020 00:00 || Comments || Link || [336091 views] Top|| File under: Fatah
Syria-Lebanon-Iran
IDF: Troops foiled infiltration bid on Lebanon border
[Ynet] Army says cell fled back across frontier, no troops wounded; Lebanese sources say Hezbollah carried out operation against Israeli troops in area of Shebaa Farms in retaliation for Syria strike last week attributed to Israel that killed one of its fighters.
Posted by: g(r)omgoru || 07/27/2020 14:01 || Comments || Link || [336078 views] Top|| File under: Hezbollah
Eight civilians killed, several wounded in Sari Kani explosion: monitor
[Rudaw] At least eight

non-combatants were killed

and scores more injured on Sunday in

a kaboom

in the northern Syrian of Sari Kani (Ras-al Ain), currently under the control of The Sick Man of Europe Turkey

...just another cheapjack Moslem dictatorship, brought to you by the Moslem Brüderbund...
-backed fighters.

State-run Syrian outlet SANA and the

Britannia

-based Syrian Observatory for Human Rights (SOHR) said the blast was caused by a

cycle of violence

rigged with explosives that had been parked nearby a vegetable market.

They reported

women and kiddies

among the dead.

The number of the injured is unclear, but SANA reported that many have "sustained serious injuries".

The explosion comes just days after another blast is said to have rocked the border town, killing four civilians.

Sari Kani has been controlled by Ottoman Turkish-backed factions since October of last year following Operation Peace Spring, a military offensive launched by Ankara to clear the area of the multi-ethnic Syrian Democratic Forces (SDF), who control much of northeast Syria.

The town now lies in a 'buffer zone' under the control of Ottoman Turkish-backed militias, stretching from Sari Kani to the town of Gire Spi (Tel Abyad).

No group has

grabbed credit

for the blast.

Ankara usually blames explosions in regions they hold in northeast Syria on Kurdish fighters linked to the Kurdistan Workers' Party (PKK), while the Kurdish authorities in Rojava blame them on infighting between Syrian opposition groups, including Ottoman Turkish-backed fighters.

The US Department of State warned last month that "continuous violence" is an impediment to conflict resolution in the country.
Posted by: trailing wife || 07/27/2020 01:53 || Comments || Link || [336075 views] Top|| File under: Sublime Porte
Iranian forces announce dismantling of 'armed separatist cell'
[ALMASDARNEWS] On Saturday, the Iranian security forces announced the dismantling of an armed separatist cell in the southwestern Khuzestan Province.

The commander of the Khuzestan Internal Security Forces, Brigadier Haider Abbas Zadeh, told the official Islamic Theocratic Republic News Agency (IRNA) that the cell included 3 elements and was active in the city of Mahshahr, south of the province.

The commander explained that "the armed cell had carried out, on Wednesday of last week, simultaneous shooting towards the house of the commander of the mobilization forces (Al-Basij) and one of the prominent members of the headquarters of the mobilization forces in the martyr civilian complex in Mahshahr."

Abbas Zadeh expressed his regret over the death of the mother of one of the affiliated members of the Mobilization Forces in the Martyr Madani Complex, as a result of being shot by the armed cell members.

Abbas Zadeh said, "This criminal operation put the scale of the tasks of the intelligence and security forces in the city of Mahshahr ... and its sustainable efforts culminated in the arrest of the main elements of this terrorist incident in the least 48 hours."

He added that, during their arrest, the three armed elements were in possession of two Kalashnikovs, a quantity of ammunition and a

cycle of violence

, indicating that "all the separatists admitted the crime during the investigations."
Posted by: Fred || 07/27/2020 00:00 || Comments || Link || [336081 views] Top|| File under: Govt of Iran
Was there another 'mysterious' explosion on Iran's Qeshm Island?
[JPost] Residents of Qeshm Island in southern Iran reported the sound of an explosion just after 10 p.m. on Saturday. It caused concern because the electricity went off. Officials claimed there was an earthquake, but many did not believe them.

Rumors pointed to other possibilities. Qeshm is known for fishing and tourism. It is a long island off the important Port of Bandar Abbas. Illicit oil trading takes place off some of the islands between Iran and the Gulf.

The tanker Gulf Sky, at the center of an international case involving Islamic Revolutionary Guard Corps front companies, was anchored off the island in mid-July after allegedly being hijacked from near the UAE. It is also of strategic value because the IRGC has a naval base on the island.

In this context, some social-media accounts and local Arabic and Persian media outlets claimed there had been a mysterious explosion. This would be in line with another dozen such explosions that have impacted Iran since late June.

One destroyed a surface-to-surface missile facility at Khojir; another harmed centrifuges at the Natanz nuclear-enrichment facility. This has left many Iranians on edge over concerns they may be targeted by cyberattacks or other acts the government is not admitting to.

There are other controversies related to Qeshm. Fishermen want more support, and some believe the island will form part of a free-trade zone nexus, along with Kish Island, and that China will have a growing role there. "Iran is not for sale," say some nationalist and populist social-media accounts, challenging China's alleged upcoming role.

Fishermen held a meeting on Friday about facing issues in transporting their catch. Could an explosion be some sort of sabotage? People say it could be human error or an IRGC secret maneuver.


Or a Tiny Suicide Vest on a Joooo Spy Squirrel




Ooooooohhhh.... deadly but sooooooo cute!



Posted by: Frank G || 07/27/2020 00:00 || Comments || Link || [336084 views] Top|| File under: Govt of Iran
Who's in the News
32
[untagged]
11
Antifa/BLM
6
Commies
5
Sublime Porte
2
Hezbollah
2
Islamic State
2
Govt of Iran
2
Hamas
1
Houthis
1
Narcos
1
Taliban
1
Arab Spring
1
Boko Haram (ISIS)
1
Fatah
1
Govt of Iran Proxies
1
Govt of Iraq
1
Govt of Sudan
1
Govt of Syria
Bookmark
E-Mail Me
The Classics
The O Club
Rantburg Store
The Bloids
The Never-ending Story
Thugburg
Gulf War I
The Way We Were
Bio
Merry-Go-Blog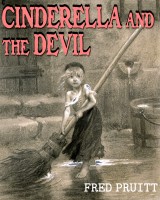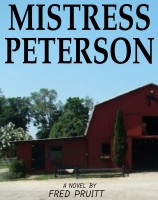 On Sale now!


A multi-volume chronology and reference guide set detailing three years of the Mexican Drug War between 2010 and 2012.

Rantburg.com and borderlandbeat.com correspondent and author Chris Covert presents his first non-fiction work detailing the drug and gang related violence in Mexico.

Chris gives us Mexican press dispatches of drug and gang war violence over three years, presented in a multi volume set intended to chronicle the death, violence and mayhem which has dominated Mexico for six years.
Click here for more information


Meet the Mods
In no particular order...


Steve White
Seafarious
tu3031
badanov
sherry
ryuge
GolfBravoUSMC
Bright Pebbles
trailing wife
Gloria
Fred
Besoeker
Glenmore
Frank G
3dc
Skidmark



Better than the average link...



Rantburg was assembled from recycled algorithms in the United States of America. No trees were destroyed in the production of this weblog. We did hurt some, though. Sorry.
44.212.96.86

Help keep the Burg running! Paypal: