-War on Police-
3 indicted for attempted murder of Illinois police officer during traffic stop

[THEPOSTMILLENNIAL] Three suspects have been indicted by a grand jury on charges including felony attempted murder, aggravated assault, and aggravated battery in connection with the strangling of an officer in Aurora, Illinois, during a traffic stop in late June.

Officials announced Wednesday the indictments of 26-year-old Sheba Taylor, of Aurora, 24-year-old Jennifer Taylor, of reliably Democrat Chicago, aka The Windy City or Mobtown

...home of Al Capone, the Chicago Black Sox, a succession of Daleys, Barak Obama, and Rahm Emmanuel...
, and 28-year-old Paul Sherrod Taylor, of Aurora, on the first-degree murder, assault, and battery charges.

"Because of the strangulation and because of the research that we know about how quickly it is for somebody to lose their life as a result of somebody preventing them from being able to breathe, we believe that the proper charge was attempted first degree murder," said Kane County state's attorney Jamie Mosser.

Dash cam footage has since been released of the June 21 roadside assault. The six-minute video was released by the Aurora Illinois Police Department on Wednesday evening, showing the violent mostly peaceful events that transpired during the routine traffic stop.

Video shows that the trio's car ran a stop sign, which prompts the unnamed officer to pull the vehicle over around 10:30 pm.

As the cop approaches the car after the group parks in a driveway located in the 600 block of North Elmwood Drive, the driver begins yelling obscenities at the officer through the window, according to a police statement.

The female passenger exits the vehicle, despite orders from the officer to remain in the vehicle. The female in the backseat also exits the vehicle.

After refusing to obey orders to get back in the vehicle, the officer informs the female in the backseat that she is under arrest for obstructing, according to police. The male driver exits the vehicle and then states that "I'm gonna knock you out, bro" to the officer if he touches the woman.

The officer then tells the driver he was also under arrest for obstructing. He attempts to arrest the driver, but the male suspect runs from the scene—with the officer in pursuit on foot and the two female passengers following.

"The two female passengers then began striking the officer with closed fists and kicking his body and head," stated the Aurora Police Department. "The officer heard a male's voice and then was struck repeatedly in the head from several angles. The rear female passenger placed her forearm around the officer's neck and applied significant force to his windpipe, causing him to lose the ability to breathe. A short time later, additional officers arrived and placed the subjects into custody."

Aurora Police chief Kristen Ziman said that the assaulted officer was treated after the brutal incident, released from the hospital, and is back on duty.

"A minor infraction that likely would have resulted in a citation at most turned into an officer fighting for his life," said Ziman, according to Fox 32. The trio were released on bond and are due back in court for arraignment on Sept. 24.


Posted by: Fred || 07/26/2021 00:00 || Comments || Link || E-Mail|| [10795 views] Top|| File under:
Afghanistan
US to continue air strikes to support Afghan forces fighting the Taliban, general says
[France24] The United States will continue air strikes in support of Afghan forces fighting the Taliban, a top US general said Sunday, as the insurgents press on with offensives across the country.

Since early May, violence has surged after the insurgents launched a sweeping assault just days after the US-led foreign forces began their final withdrawal.

The Taliban's deadly assault has seen the insurgents capture scores of districts, border crossings and encircle several provincial capitals.

"The United States has increased air strikes in the support of Afghan forces over the last several days, and we are prepared to continue this heightened level of support in the coming weeks if the Taliban continue their attacks," General Kenneth McKenzie, head of the US Army Central Command, told reporters in Kabul.

McKenzie acknowledged that there were tough days ahead for the Afghan government, but insisted that the Taliban were nowhere close to victory.
Posted by: Besoeker || 07/26/2021 04:12 || Comments || Link || E-Mail|| [10800 views] Top|| File under: Taliban
'43 People Killed by Taliban' in Ghazni, Residents Claim
[ToloNews] Residents of Malistan district in the central province of Ghazni claim that the Taliban

...the Pashtun equivalent of men...
shot and killed 43 civilians and security force members after the group attacked the district earlier this month. Similar occurrences have been reported in other areas as well.

Among those killed were two young men whose father said they were killed while leaving the area with their families and that they were not babus government employees or security force members.

"Taliban fighters after entering Malistan district committed war crimes and killed civilians who were not involved in the fighting. They attacked people's homes and after looting their property, they burned residential houses," said Mina Naderi, a civil society activist from Ghazni who read a joint statement from Malistan residents at a

presser

in Kabul on Sunday.

"In the center of Malistan district, they (Taliban) also destroyed and looted shops," she added.

The Taliban has rejected the claim by the residents.

Some of the displaced people who are in Kabul claimed that they have lost their family members in Taliban attacks, while others said their homes were damaged and destroyed in the fighting, forcing them to leave their areas.

Haji Nadir, caretaker of a 16-member family, said his sons Ramazan, 29, and Ishaq, 31, were killed by the Taliban 10 days ago when they were trying to leave the district with their families following an increase in fighting in the area.

"Who martyred the 40 civilians? Which stronghold were they in?" Nadir asked.

The two slain young men left behind five children who are now in Kabul. Figures show that at least 3,000 people have been displaced from Malistan district in the last 10 days following the Taliban attack. The eldest of the children is seven years old.

The spouses of the two young men said the Taliban blindfolded their husbands in front of their children, took them near a mosque in the area and then "opened fire on them."

"They were taken out and were taken a bit far (from their home) and were martyred," said Zulaikha, Ramazan Ali's wife.

"We were on our way when we were stopped by the Taliban. The two were taken (Taliban) and both were killed," said Jamal, Ishaq Ali's wife.

Malistan's displaced residents also claimed that Taliban fighters collected food from homes in the district and issued an announcement saying that going forward they will treat people, especially women, based on the "Islamic emirate" rules.
Posted by: trailing wife || 07/26/2021 00:00 || Comments || Link || E-Mail|| [10795 views] Top|| File under: Taliban
Insecurity in Parwan Village Linked to Illegal Armed Groups
Illegal like the Taliban and Al Qaeda linked groups, or like popular uprising militias to defend against the jihadis?

[ToloNews] A special unit of the country's intelligence agency, NDS, conducted an operation in Rabat village in Parwan province last week in which 10 people were killed, following concerns raised by local residents linking insecurity in the area to the existence of illegal

gang

s.

There have been many reports about the activities of illegal

gang

s in some areas recently.

One of those killed in the operation was a former aide to Almas Zahid, a presidential adviser. He criticized the operation but claimed that the people killed had no relations with him.

"They are from our area. One of them who was old and was killed was my bodyguard 20 years ago," he said.

"If the unit went on the operation to search for them, they should explain. If the unit conducted the operation for others, they should also explain. When a unit conducts an operation in a place, they should not kill everyone. They should make arrests," Zahid added.

The

liquidation

of an Afghan Air Force member also recently occurred in the village of Rabat. And in Bagram district, where the village is located, a blast targeted a university lecturers' bus last month, attacks targeted power pylons, and some

assassination

s also took place--all of which Parwan residents said were perpetrated by illegal

gunnies

.

"It is concerning--it has created concern among Parwan residents," said Maihan, a Parwan resident, referring to the existence of illegal

gunnies

in the province.

"They fire weapons at night and conduct

liquidation

s and armed robbery," said Changir, a Parwan resident, referring to illegal

gunnies

in the province.

The NDS did not provide information about the 01 Unit operation in Rabat village in Parwan.
Posted by: trailing wife || 07/26/2021 00:00 || Comments || Link || E-Mail|| [10795 views] Top|| File under:
Govt Forces Leave District in Kunar, Fighting Continues in North
[ToloNews] Sources said that security forces left Narai district in the eastern province of Kunar on Sunday due to lack of supplies and that fighting continues on other fronts, including Nijrab district in Kapisa where its central areas are still under Taliban

...Arabic for students...
influence.

"Narai district fell (to the Taliban) without resistance. This shows the weakness of the leadership of the security agencies," said Jawed Safi, an MP from Kunar.

Officials also reported fighting between government forces and the Taliban in Chahar Dara district in the northern province of Kunduz.

Officials in Parwan said that Taliban attacks were pushed back in some areas on the outskirts of Charikar city.

"The Taliban's weapons and bodies were left there. Some of them were

maimed

. Their attack was thwarted," Parwan governor Fazluddin Ayar said.

Meanwhile,


...back at the wreckage, Captain Poindexter wished he had thought to pack sun block...


fighting was reported in parts of Hazrat Sultan district in Samangan province.

"Progress will continue in the Ghaznigak area and the highway. These areas have been cleared of the enemy and the operation continues," said a police commander in Samangan.

Security forces left Nijrab district in Kapisa — 100 kilometers north of Kabul — a week ago. Some MPs from Kapisa said that dozens of public uprising forces have taken up arms against the Taliban but so far the district has not been cleared.

"We should admit that there were some issues among the public uprising forces from the past and I hope that going forward, these problems are solved," said Mir Afzal Haidari, head of the Parliament's defense commission.

In Takhar province in northeastern Afghanistan 16 districts fell to the Taliban two weeks ago and

festivities

are still underway on the outskirts of Taluqan city, the

historic provincial capital

.

"We should hit the enemy. Who is this enemy? A few Paks? Or few other foreigners? Or a few Taliban? We have a strong force," said Abdul Latif Omari, a border forces commander in Takhar.

The Ministry of Defense said that efforts are underway to retake the fallen areas. The ministry added that 170 Taliban fighters were killed in the last 24 hours.

"Our forces are in better positions. Areas under the Taliban will become more limited every day," said Fawad Aman, a

front man

for the Defense Ministry.

The Taliban has rejected the figures provided by the ministry.
Posted by: trailing wife || 07/26/2021 00:00 || Comments || Link || E-Mail|| [10799 views] Top|| File under: Taliban
Residents Claim Taliban Killed 5 People in Kabul District
[ToloNews] Residents of Shakar Dara district, north of Kabul city, claim that five people--four security force members and a police hospital employee--were taken by the Taliban

...Arabic for students...
and then killed by the group.

The residents said the incident occurred in Haji Paik village in Shakar Dara on Friday night as the Taliban conducted a two-hour search operation on a street in the village.

Some relatives of the victims said the five young men were first tortured by the Taliban and then killed.

The residents called it a crime against humanity and blamed the government for not providing security.

Many residents of the province were not prepared to talk on the record about the incident, but one of them, Humayun, said: "They were four or five who didn't have military uniforms. They were taken far from here."

Many family members of the victims were not ready to speak on the record about the incident. But a relative of one of the victims gave an account:

"They took out my cousin's eyes with a ramrod, they also took out his tongue and ran over him with a car. He was also hit by bullets from his toes to his head," said Abdul Rahman, a cousin of one of the victims.

Mayil Agha, a resident of the area, said the Taliban interrogated him on Friday night. He said the group set up a checkpoint in the village and for two hours they searched for government-related individuals to abduct.

"They were here from 7:30pm or 8:00pm to 10pm. No one was here to help. They killed five people today and they might take five more the next day. What should we do and where should we go?" said Mayil Agha.

Sayed Kamaluddin, an army member, and his brother Sayed Bahiruddin, who was a police solider in Zabul; Niaz Mohammad, a police officer; Ramish, a member of police special unit; and Sayid Rahim, an employee at a police hospital who had a monthly salary of 6,000 Afs (almost $80) and was the only breadwinner for his family, were the five individuals who were killed in the incident.

"They are strangers. They martyred their brothers under Pakistain's order," said Nadir, a Shakar Dara resident.

Among close family members of those killed in the incident, only an uncle of Sayed Rahim spoke on the record about what happened on Friday night in their village.

"Four or five bullets hit his forehead. And some were in his backbone. He lied on the ground in Dasht-e-Gul Dara area," he said.

"The Taliban has some roots in Shakar Dara. A strong base has been established for Talibs here, and from here they can operate in the Kohdaman area and even in the city of Kabul," said Lotfullah Quraishi, a former commander of public uprising forces.

Residents of the village said that security forces last night searched the houses affected by the incident, instead of going after the Taliban.

"The Taliban are stationed on the other side of the river. Why are you searching for them here?" said Mohammad Shakir, a resident of Haji Paik village.

"The perpetrators of the incident will be arrested soon," Shakar Dara district governor Gawhar Khan Baburi said.

A Taliban

front man

, Zabihullah Mujahid, said the incident is under investigation. He said security force members will not be safe unless they quit fighting.
Posted by: trailing wife || 07/26/2021 00:00 || Comments || Link || E-Mail|| [10800 views] Top|| File under: Taliban
MoI: Planner of Rocket Attack on Presidential Palace Arrested
[ToloNews] The organizer of the rocket attacks on the

Presidential Palace

during Eid prayers was arrested with three others in Kabul city, the Interior Ministry's

front man

Miriwais Stankezai


..."Stinky" to his friends...

said on Sunday.

The arrests were made during an Afghan special forces operation in PD5 of Kabul city.

Stanekzai said "the main organizer's name is Momen and he was also involved in several attacks in

Paghman district

of Kabul."

"All of these people arrested are members of the Taliban

...the Pashtun equivalent of men...
," he said.

The Taliban has not yet commented on the arrest of these people.

On Tuesday, the first day of Eid, rockets were fired from PD4 in Kabul and landed in PD10 and PD1, targeting the Presidential Palace during a prayer ceremony.

The police said no one was hurt in the attacks.

No group

grabbed credit

.


ISIS-K claimed credit when no one else stepped forward.
Posted by: trailing wife || 07/26/2021 00:00 || Comments || Link || E-Mail|| [10798 views] Top|| File under: Taliban
Africa Subsaharan
Kidnappers in Nigeria release 28 schoolchildren, another 81 still held, says negotiator
[AlAhram] A first batch of 28 children was released two days after the raid

Kidnappers who raided a boarding school in northern Nigeria earlier this month released 28 children on Sunday but another 81 remain in captivity, according to a pastor involved in the negotiations for their release.

The attack on the

Bethel Baptist High School




...definitely not a madrassah, making it even more likely to be targetted...

in the state of

Kaduna

was the 10th mass school kidnapping since December in northwest Nigeria carried out by Islamist

snuffies

and more recently, criminal gangs.

Parents told

Rooters

that 180 students typically attend the school, and that pupils were in the process of sitting exams.

"Twenty-eight students were freed this morning," Reverend Ite Joseph Hayab told

Rooters

on phone. "Quite a number of the students before now escaped ... but 81 are still in captivity."

Nigerian authorities have attributed the kidnappings to what they call armed

bandidos

seeking ransom payments.

The police and Kaduna state commissioner for internal security and home affairs were not immediately available for comment.

Radika Bivan, a parent whose daughter is among those kidnapped confirmed that 28 of them were released but said she did not see her child among them.

Kaduna authorities had ordered the closure of the school and 12 others in the area following the kidnap, without saying when they may reopen.

Schools have become targets for mass kidnappings for ransom in northern Nigeria by

gang

s. Such kidnappings in Nigeria were first carried out by jihadist group Boko Haram

... not to be confused with Procol Harum, Harum Scarum, possibly to be confused with Helter Skelter. The Nigerian version of al-Qaeda and the Taliban rolled together and flavored with a smigeon of distinctly Subsaharan ignorance and brutality...
, and later its offshoot Islamic State

...formerly ISIS or ISIL, depending on your preference. Before that they were al-Qaeda in Iraq, as shaped by Abu Musab Zarqawi. They're really very devout, committing every atrocity they can find in the Koran and inventing a few more. They fling Allah around with every other sentence, but to hear western pols talk they're not really Moslems....
West Africa Province, but the tactic has now been adopted by other criminal gangs.


Making tracking who did what a bit difficult at a distance. If only they politely left proper calling cards with their contact information after each attack.
Posted by: trailing wife || 07/26/2021 00:00 || Comments || Link || E-Mail|| [10802 views] Top|| File under: ISWAP
India-Pakistan
NIA raids in TN after Facebook post calls for Jihad against India
[OneIndia] The National Investigation Agency conducted raids at six locations in the four districts of

Thanjavur

,

Madurai

,

Theni

and

Tirunelveli

districts of

Tamil Nadu

.

The NIA raided the residence of accused Abdullah Saravanakumar and his associates. The case was registered after Abdullah posted incendiary messages on Facebook earlier this year in which he instigated people to wage a war against India on religious grounds.

He had also urged through his posts to establish Khilafat, thus threatening the unity, security and

illusory sovereignty

of India. During searches,22 digital devices including mobile phones, hard disks, memory cards, pen drives, laptops and many booklets containing incriminating materials have been recovered, the NIA said.
Posted by: trailing wife || 07/26/2021 01:06 || Comments || Link || E-Mail|| [10803 views] Top|| File under: Devout Moslems
Iraq
Suspect in Sadr City bombing arrested in Erbil, jihadis planned more attacks
[RUDAW.NET] A man suspected of involvement in the recent deadly

suicide kaboom

in Baghdad's Sadr City was arrested in Erbil, the counter-terrorism directorate announced on Sunday. The Islamic State

...formerly ISIS or ISIL, depending on your preference. Before that they were al-Qaeda in Iraq, as shaped by Abu Musab Zarqawi. They're really very devout, committing every atrocity they can find in the Koran and inventing a few more. They fling Allah around with every other sentence, but to hear western pols talk they're not really Moslems....
group (ISIS) has

grabbed credit

for the attack.

The suspect, who is originally from Hawija and is residing at Hassan Sham camp, will be handed over to federal authorities, the counter-terror directorate said.

The bombing in Sadr City's al-Wahilat market on Monday killed at least 35 people and injured more than 60. The market was crowded with shoppers preparing for the Eid al-Adha
...a major Moslem holiday, marked by animal sacrifice and ritual rioting...
holiday, which began the next day.

Iraqi authorities arrested a "terrorist network" behind the bombing that was planning other attacks in Baghdad. The suspects were arrested in Kirkuk and Anbar, according to Iraq's Security Media Cell.

ISIS no longer holds any territory in Iraq, but the

Lions of Islam

remain a serious security threat, carrying out attacks on civilian and military targets. Earlier in April, a deadly

boom-mobile

ing in Sadr City's al-Habibiya neighborhood killed and injured 20 people and destroyed five vehicles. The

Lions of Islam

grabbed credit

for the attack.

In the latest edition of its weekly propaganda newspaper al-Naba, released Thursday, ISIS claimed it had conducted 22 attacks across Iraq between July 16 and 22, killing and injuring 147 people.
The Islamist

faceless myrmidons

believed to be behind last week's deadly

suicide kaboom

of a Baghdad market had planned more attacks during the Eid-al Adha festival, Iraq's interior ministry said Sunday.

The ministry released photos of five suspects arrested, including three brothers, after last Monday's attack that, according to the official toll, killed 30 people and was claimed by the Islamic State group.

"They were planning other attacks in other parts of Baghdad and other provinces during Eid," a ministry statement said.

Iraqi television broadcast overnight the "confessions" of the five, who were dressed in yellow prison suits, a common practice in major criminal cases in Iraq.

The bombing hit the al-Woheilat market in Sadr City, where many families were crowded on the eve of the Eid al-Adha, the most important

Moslem

holiday.

Posted by: Fred || 07/26/2021 00:00 || Comments || Link || E-Mail|| [10796 views] Top|| File under: Islamic State
Israel-Palestine-Jordan
Israeli Air Force strikes Gaza Strip in response to incendiary balloons
[JPost]

Smite them


Incendiary balloons launched from the Gaza Strip on Sunday led to multiple fires in the communities near the Gaza border.

The IDF attacked a military camp belonging to Hamas in the southern Gaza Strip, IDF Spokesperson reported on Sunday night.

Israeli Air Force fighter jets attacked the military base which contained a number of buildings used by Hamas members. The base was located in a civilian area, close to a school, IDF Spokesperson reported.

They also confirmed that the air strikes are in retaliation for incendiary balloons which were launched earlier on Sunday, leading to fires in the Eshkol Regional Council.

This followed a earlier closure of Gazan fishing space from 12 nautical miles to just six.

After the resumption of incendiary attacks and a series of situation assessments, the Coordinator of Government Operations in the Territories' (COGAT) Maj.-Gen. Ghassan Alian announced on Sunday that it was decided to restrict the fishing zone in the Gaza Strip down from 12 to 6 nautical miles.

The decision will take effect immediately and will continue until further notice. Prior to Operation Guardian of the Wall, Gaza's fishing zone stood at 15 nautical miles.

The decision to limit Gaza's fishing space came after the renewed launch of incendiary balloons from the Gaza Strip towards Israeli territory after 3 weeks of relative quiet.

The decision comes only 12 days after Gaza's fishing zone was expanded from 9 to 12 nautical miles due to the relative calm which was seen in recent weeks.

In a statement, COGAT said that "The terrorist organization Hamas bears responsibility for everything that is done in and out of the Gaza Strip towards the State of Israel, and it will bear the consequences of the violence perpetrated against the citizens of the country."

Earlier on Sunday, three fires were extinguished in the Eshkol Regional Council, near the Gaza border. The fire investigator determined all three were the result of incendiary balloons.

[PUBLISH.TWITTER]
Posted by: Frank G || 07/26/2021 00:00 || Comments || Link || E-Mail|| [10799 views] Top|| File under: Hamas
King Abdullah confirms Jordan previously attacked by Iran-made drones
[ENGLISH.ALARABIYA.NET] Jordan's

King Abdullah

confirmed that his country had previously been attacked by Iranian-made drones, stressing that there are many concerns related to Iran's activities in the region.

King Abdullah's comments came during a sit-down interview with CNN
...the organization formerly known as the Cable News Network. Now who knows what it might stand for...
's

Fareed Zakaria

in which he said that there are legitimate concerns regarding Iran's regional activities.

"There are legitimate concerns in our part of the world on a lot of portfolios that the Americans are hopefully going to be able to discuss with the Iranians. So, the nuclear programs affects Israel as it does the Gulf. The ballistic technology has improved dramatically, we've seen that unfortunately against American bases in Iraq. We've seen Saudi being a recipient of missiles out of Yemen


...an area of the Arabian Peninsula sometimes mistaken for a country. It is populated by more antagonistic tribes and factions than you can keep track of...


. Israel from Syria and Leb

...an Iranian colony situated on the eastern Mediterranean, conveniently adjacent to Israel. Formerly inhabited by hardy Phoenecian traders, its official language is now Arabic, with the usual unpleasant side effects. The Leb civil war, between 1975 and 1990, lasted a little over 145 years and produced 120,000 fatalities. The average length of a ceasefire was measured in seconds. The Lebs maintain a precarious sectarian balance among Shiites, Sunnis, and about a dozeen flavors of Christians. It is the home of Hezbollah, which periodically starts a war with the Zionist Entity, gets Beirut pounded to rubble, and then declares victory and has a parade. The Lebs have the curious habit of periodically murdering their heads of state or prime ministers, a practice dating back to the heady human sacrifice days of Baal Moloch. In 2020 Hezbollahblew up a considerable portion of Beirut and many of its inhabitants when its ammonium nitrate faci8lity exploded. They blamed it on... somebody else. It wasn't them though. Trust them on that...
to an extent and what misses Israel sometimes lands in Jordan," King Abdullah told CNN.

"And unfortunately, Jordan has been attacked by drones that have come out that are Iranian signature that we have had to deal with," King Abdullah said, adding the attacks happened in the past year or so when asked by CNN's Fareed Zakaria.

Jordan's King Abdullah II is currently in the United States where he has held meetings with White House officials and is the first Arab leader to visit Washington since US President Joe The Big Guy Biden
...46th president of the U.S. I'm not working for you. Don't be such a horse's ass....
took office.


Posted by: Fred || 07/26/2021 00:00 || Comments || Link || E-Mail|| [10798 views] Top|| File under: Govt of Iran Proxies
Syria-Lebanon-Iran
Two Turkish Soldiers Killed in Northern Syria
[AnNahar] Two Ottoman Turkish soldiers were killed and two others

maimed

in areas of northern Syria under Ankara's control to keep out jihadists and Kurdish rebels, the defense ministry tweeted Sunday.

The ministry said "terrorists" targeted a Ottoman Turkish military vehicle on Saturday in the

Euphrates Shield

region south of the border, but did not specify which group they represented.


To be fair, one imagines everyone there hates the Turks — only partly for recent actions.

The Sick Man of Europe Turkey


...the occupiers of Greek Asia Minor...


launched Operation Euphrates Shield in 2016 in order to drive away from its border region Islamic State

...formerly ISIS or ISIL, depending on your preference. Before that they were al-Qaeda in Iraq, as shaped by Abu Musab Zarqawi. They're really very devout, committing every atrocity they can find in the Koran and inventing a few more. They fling Allah around with every other sentence, but to hear western pols talk they're not really Moslems....


murderous Moslems

and Syrian Kurdish militia forces deemed "terrorists" by Ankara.

The Euphrates Shield region includes the towns of Jarablus and al-Bab near the Ottoman Turkish border.

After the attack, "the terror targets were hit" in retaliation, the ministry said.

Ankara views Syrian Kurdish People's Protection Units (YPG) as an offshoot of outlawed

murderous Moslems

who have been waging a deadly insurgency against the Ottoman Turkish state.
Posted by: trailing wife || 07/26/2021 00:00 || Comments || Link || E-Mail|| [10801 views] Top|| File under: Sublime Porte
Israeli Air Force strikes targets in Sayeda Zainab, Damascus area
[PUBLISH.TWITTER]



Only two missiles? It seems to me they usually shoot off more...

From Tass.com, the missile were intercepted by Russian made AA missiles:
Two Israeli fighter jets tried to deliver an airstrike on Syria's Damascus governorate but all the missiles were downed by Syria air defense systems, Vadim Kulit, deputy chief of the Russian Center for Reconciliation of the Opposing Parties in Syria, said on Sunday.

"From 05:40 a.m. to 05:54 a.m., two F-16 tactical fighter jets of the Israeli Air Force, which stayed outside Syria's airspace, delivered a strike, from the southwestern direction, with two guided missiles at facilities in the settlement of Seidat Zeinab in the Damascus governorate," he said, adding that both missiles were downed with the use of the Russian-made Buk-M2E systems of the Syria air defense units.

It was the third attempt to deliver a strike on Syria's territory in the past week. Thus, on July 22, Buk-M2E systems of the Syrian army downed four guided missiles fired from Israeli F-16 fighter jets at Syria's Homs governorate. On July 19, Israeli fighter jets fired eight guided missiles at an area southeast of Aleppo. Seven of them were destroyed by Russian-made Panstyr-S and Buk-M2 systems.
Posted by: Fred || 07/26/2021 00:00 || Comments || Link || E-Mail|| [10798 views] Top|| File under: Govt of Syria
Who's in the News
27
[untagged]
5
Taliban
4
Commies
3
Hamas
3
Sublime Porte
2
Govt of Iraq
2
Hezbollah
2
Govt of Iran
2
Palestinian Authority
1
[untagged]
1
Govt of Iran Proxies
1
Antifa/BLM
1
Islamic State
1
Devout Moslems
1
al-Shabaab (AQ)
1
ISWAP
1
Arab Spring
1
Houthis
1
Govt of Syria
Bookmark
E-Mail Me
The Classics
The O Club
Rantburg Store
The Bloids
The Never-ending Story
Thugburg
Gulf War I
The Way We Were
Bio
Merry-Go-Blog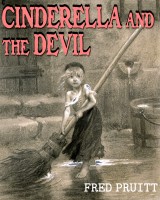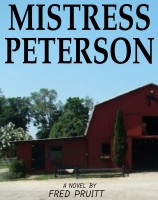 On Sale now!


A multi-volume chronology and reference guide set detailing three years of the Mexican Drug War between 2010 and 2012.

Rantburg.com and borderlandbeat.com correspondent and author Chris Covert presents his first non-fiction work detailing the drug and gang related violence in Mexico.

Chris gives us Mexican press dispatches of drug and gang war violence over three years, presented in a multi volume set intended to chronicle the death, violence and mayhem which has dominated Mexico for six years.
Click here for more information


Meet the Mods
In no particular order...


Steve White
Seafarious
tu3031
badanov
sherry
ryuge
GolfBravoUSMC
Bright Pebbles
trailing wife
Gloria
Fred
Besoeker
Glenmore
Frank G
3dc
Skidmark



Better than the average link...



Rantburg was assembled from recycled algorithms in the United States of America. No trees were destroyed in the production of this weblog. We did hurt some, though. Sorry.
3.225.221.130

Help keep the Burg running! Paypal: