-Lurid Crime Tales-
Arizona officials said 40 suspects arrested in operation targeting child sex crimes in the Valley
[Breitbart] The Tempe Police Department said it joined with Homeland Security, the Federal Bureau of Investigation (FBI), the attorney general's office, and police in Phoenix, Mesa, and Scottsdale for "Operation Behind the Mask," Fox 10 reported Tuesday.

The effort was an undercover operation surrounding child sex crimes and human trafficking.

"Throughout the operational period, undercover detectives placed ads on websites commonly sought out by suspects seeking illegal sex acts," police explained Tuesday. "The suspects reportedly solicited and/or brokered deals for various sex acts and were subsequently arrested."

According to ABC 15, the suspects' ages ranged between 20 and 64 and were arrested on multiple charges including child sex trafficking, luring, and attempted sex conduct with a minor.

"Other charges included money laundering and drug possession," the outlet said.

Tempe Police shared photos of the suspects in a social media post Tuesday.

Meanwhile, a recent human trafficking operation in Missouri and Kansas resulted in 82 people being arrested, Breitbart News reported.
Posted by: Skidmark || 07/16/2021 09:50 || Comments || Link || E-Mail|| [336085 views] Top|| File under: Human Trafficking
Afghanistan
Taliban Destroyed, Damaged Infrastructure in 116 Districts: IARCS
"If the Prophet Mohammed (PTUI!) didn't have it, you don't need it."

[ToloNews] Ahmad Nader Nadery, the chairman of the Independent Administrative Reform and Civil Service Commission (IARCSC), on Thursday said that the IARCSC findings show that in the districts recently seized by the Taliban

...Arabic for students...
essential government services have been halted, and a large number of civil servants have been harmed, or displaced from their areas to

lovely provincial capital

s.

According to Nadery, the Taliban either torched or destroyed 260 government buildings and assets in 116 districts.

Nadery said that 13 million Afghans have been deprived of social services in the Taliban-controlled areas and 50,000 employees including women have been affected in Taliban territories.

"There are more than 13 million people living in areas and districts recently captured by the Taliban, who currently have no access to public services. In these areas, hundreds of development projects such as the reconstruction of water supply networks, roads, retaining walls, the construction of schools, bridges, hospitals, stadiums, cold storage facilities, drilling wells, etc., have been shut down. For instance, in the Taliban-controlled districts of Takhar province alone, 112 ongoing development projects have now been completely stopped," said IARCSC chief Nader Nadery.

The Taliban has denied the allegations.
No, no! Certainly not!
Nadery said that the damage done by the Taliban on state institutions is estimated to be around $500 million. He said that 4,000 public services employees have evacuated their native areas because of the threats of the Taliban.

"Attacks on civilian targets, including civilian infrastructure, is a clear breach of international humanitarian laws. These crimes must stop. A peaceful settlement of conflict and a shared future for our people is the only path to stop the destruction and suffering of our country and people," said Nadery.

"In districts under Taliban control in Paktia province, only those women working in gynecology are permitted to work, but they must wear a Hijab and be accompanied by a Mahram," said Nadery.

"As the Taliban took control of the districts, more than 50,000 civil servants are unable to perform their duties and live in an uncertain situation. Nearly 4,000 of which have either been harmed or displaced from their areas to

lovely provincial capital

s due to the bad security situation and threats," said Nadery.

Meanwhile,


...back at the game, the Babe was wondering why the baseball kept getting bigger and bigger. Finally it hit him...


the Afghan Independent Human Rights Commission (AIHRC) has said that there are reports that the Taliban imposed some restrictions on the people in areas under their control over the past few weeks.

According to the AIHRC, these restrictions included a ban on women leaving the house without a proper veil and male guardian, the closure of girls schools, a ban on the delivery of health services to women who do not have male guardians, a halt to TV programs, forcing teachers and students to not shave their beards, and putting on turbans.

"Thirteen million humans, 13 million oppressed people in Afghanistan have been affected due to the actions of the Taliban," said Nadery.

"One of the restrictions is a restriction on women, one of the restrictions is that the women cannot go out of their homes without a veil and guardian," said Zabihullah Farhang, a

front man

for the AIHRC.

"From the day the Taliban took over our area, the women cannot go outside of their homes or to work," said senator Fawzia Samkani.

However,


facts are stubborn; statistics are more pliable...


the Taliban in a statement has rejected Naderi's statement.

The Taliban in their statement said that social services including the delivery of health services, agriculture and schooling continues in their areas.
Posted by: trailing wife || 07/16/2021 00:00 || Comments || Link || E-Mail|| [336070 views] Top|| File under: Taliban
Saleh: Pakistan Warning Against Attempts to Retake Spin Boldak
[ToloNews] Afghanistan's First Vice President Amrullah Saleh on Thursday said that the Pak air force has warned the Afghan National Army (ANA) and the Afghan Air Force that any move to dislodge the Taliban

...the Pashtun equivalent of men...
from the

Spin Boldak

area will be faced and repelled by the

Pakistain Air Force

.

" Breaking: Pakistain air force has issued official warning to the Afghan Army and Air Force that any move to dislodge the Taliban from Spin Boldak area will be faced and repelled by the Pakistain Air Force. Pak air force is now providing close air support to Taliban in certain areas," Saleh wrote in a Twitter post.

This comes two days after Taliban fighters claimed that they had seized control of the Spin Boldak crossing area between Afghan and Pakistain territory.

Spin Boldak crossing is one of the key strategic locations in Kandahar province, which is adjacent to Pakistain.

Video released by the Taliban on social media showed the group's white flag flying in place of the Afghanistan's national flag above the Friendship Gate.

This new development takes place as Pakistain has announced that it will hold a peace conference on Afghanistan in the coming days.

The meeting was originally scheduled on July 17. But it was postponed due to a trip by prominent Afghan

politicians

to Doha where they are set to meet with Taliban leaders about ending the current conflict.

The Taliban recently seized some other major border crossings, in Herat


...a venerable old Persian-speaking city in western Afghanistan, populated mostly by Tadjiks, which is why it's not as blood-soaked as areas controlled by Pashtuns...


, Farah and Kunduz provinces.

Pakistan 'are providing AIR SUPPORT' for the Taliban, Afghanistan's vice-president claims as Pulitzer-winning photographer is killed by the Islamist group while covering border clashes
[Daily Mail, where America gets its news]
Afghanistan's vice-president Amrullah Saleh accused Pakistan of providing 'close air support' for the Taliban in Spin Boldok


Afghan forces clashed with Taliban fighters in Spin Boldak after launching an operation to retake the key border crossing with Pakistan


Pulitzer Prize-winning journalist Danish Siddiqui was killed while covering fight, embedded with the Afghan special forces


Reuters said Siddiqui and a senior Afghan officer were killed in what they described as Taliban crossfire
Posted by: trailing wife || 07/16/2021 00:00 || Comments || Link || E-Mail|| [336082 views] Top|| File under: Govt of Pakistan
Govt Relocates 240 Prisoners from Kandahar After Taliban Attacks
[ToloNews] Following a series of six attacks by the Taliban

...Arabic for students...
on the central prison in the southern province of Kandahar, sources on Thursday said that the Afghan government has relocated 240 prisoners from

Kandahar

to Kabul.

The Afghan commandos and the special units of the Afghan National Police are currently responsible for the security of the inmates, said the sources.

Meanwhile,
...back at the precinct house, Fat Tony demanded his rosco back. He didn't say please...
there are reports that the Taliban has taken over the strategic district of

Arghandab

in Kandahar.

Reports say that some detainees protested following the relocation.

Earlier this week the Taliban launched a series of attacks on PD6 of Kandahar city.

Afghan security authorities at the time said they had repelled the attacks.

TOLOnews correspondent Sharif Amiri reported from Kandahar city that the Afghan commandos on Thursday night launched an operation around Kandahar's main prison in PD6 to thwart another offensive by the Taliban.

"There is complete security in Kandahar, no one should be worried about it, the people should have trust in their security and defense forces," said Mohammad Nazeer, an Afghan commando officer in Kandahar.

"The enemy has been attacking the prison for several nights, but we are here to defend and to ensure the comfort of our people," said Sadruddin, a member of the special units of the Afghan National Police.

"We gave the enemy a harsh response," said Noor-ul-Haq, an Afghan commando in the area.

The Taliban currently controls 12 districts in Kandahar.
Posted by: trailing wife || 07/16/2021 00:00 || Comments || Link || E-Mail|| [336076 views] Top|| File under: Taliban
Badghis: Clashes End in Qala-e-Naw After Mediation by Elders
[ToloNews] The

festivities

between the Taliban

...Arabic for students...
and security forces in Qala-e-Naw, capital of Badghis province, stopped on Thursday afternoon after the mediation of tribal elders, said the provincial governor, Hesamuddin Shams.

"With the mediation of the tribal elders, from 1:00 pm today a ceasefire has been in place," Shams said, adding: "The Taliban has left the outskirts of the city of Qala-e-Naw and the security forces have the situation under control."

"We are standing by our commitments and we hope that the Taliban also respects their commitments," he said.

Local sources said that several parts of the city have seen damage due to the

festivities

between the security forces and the Taliban.

More than 1,000 families were also displaced over the past eight days in Qala-e-Naw and moved to western Herat


...a venerable old Persian-speaking city in western Afghanistan, populated mostly by Tadjiks, which is why it's not as blood-soaked as areas controlled by Pashtuns...


province and other parts of Badghis.

"The preliminary reports show that eight

non-combatants were killed

and more 80 others were

maimed

," the sources added.

However,


the difference between stupidity and genius is that genius has its limits...


there are no exact figures of casualties of civilians, security forces or Taliban in the past eight days of

festivities

in Qala-e-Naw.

The Taliban has not yet commented on pulling back from Qala-e-Naw.

Badghis has six provinces and all of them have fallen to the Taliban.

Ghormatch district fell to the Taliban three years ago and Bala Murghab five months ago, while Jawand, Qadis, Muqor and Aab Kamari districts fell to the Taliban in the past month, according to officials.
Posted by: trailing wife || 07/16/2021 00:00 || Comments || Link || E-Mail|| [336087 views] Top|| File under: Taliban
Africa Horn
KDF kill 11 terrorists as Al-Shabaab raids civilians in Somalia
[Garowe] At least 11 al-Shabaab

...... the personification of Somali state failure...


faceless myrmidons

were killed by the Kenya Defense Forces [KDF] in Kudha, Jubaland, a senior military official said, in the latest crack-down targeting the group, who otherwise control large swathes of rural central and southern Somalia.

The Wednesday's operation by the KDF was the latest in Somalia to be conducted and comes at the time AMISOM troops are working hard to implement the Somali Transition Plan [STP] before they officially leave Somalia.

David Goldman, the Director of Counterterrorism, National Security, and Intelligence Analysis at Strategic Intelligence, confirmed the Wednesday mid-morning incident, adding that two vehicles belonging to the al-Qaeda branch in Somalia were destroyed during the aerial and ground operation.

According to him, the

faceless myrmidons

were targeting the Jubaland Security Forces [JSF] who work closely with the KDF, while they were returning to their base after patrol. The

faceless myrmidons

managed to kill seven JSF troops, while three sustained injuries, in the early morning attack.

"Kenya Defense Forces [KDF] at Kuday FOB reinforced the JSF by deploying a gunship helicopter and a ground fighting patrol unit. The army intercepted the

faceless myrmidons

and their vehicles along the Kuday-Tosha Road and destroyed the vehicles and their occupants," he said.

"At the same time, Special Operators took out nine

faceless myrmidons

who had disengaged from the vehicles," Mr. Goldman added, noting that at least 10 JSF officers were critically injured and are currently receiving treatment at a KDF base.

According to the weekly Counter-Terrorism Intelligence Brief for East Africa, the first ten days of July witnessed a surge in

Death Eater

s' attacks directed on hard targets. They attempted

liquidation

s and ambush raids on government officials.

In the same period under review, al-Shabaab notably carried out a suicide mission and IED raids both on security forces and on civilian targets. The capital Mogadishu was largely targeted by the

Death Eater

s.

In the period under review, at least 17 attacks were recorded, all from across the regions of Somalia. al-Shabaab has notably targeted AMISOM troops in Gedo, Lower Shabelle, Lower Juba, and Bay and Bakool regions in a number of these attacks. Most of the raids against the targets are notably ambushes and setting up of roadside IEDs.

Elsewhere, reports indicate that two minibusses loaded with al-Shabaab

faceless myrmidons

attacked locals in the vicinity of Jidow in Warsheikh town in the early hours of Wednesday morning, leading to a fierce

shootout

according to eyewitnesses.

The

faceless myrmidons

reportedly attempted to force locals to accept paying zakat. Locals reportedly repelled the

faceless myrmidons

back. The al-Shabaab group usually targets security forces, senior government officials, and at times, innocent civilians within Somalia and across the border.

Posted by: trailing wife || 07/16/2021 00:00 || Comments || Link || E-Mail|| [336098 views] Top|| File under: al-Shabaab (AQ)
Africa North
Libya Releases 179 Detainees
[LIBYAREVIEW] On Wednesday, Libya's Prosecutor General, al-Siddiq al-Sour, announced the release of 179 detainees during the period from 1 April-3 July 2021.

In a statement, the Public Prosecutor's office indicated that judicial and administrative procedures are underway, to address the conditions of all detainees as soon as possible.

This comes as part of the procedures that resulted in the release of more than 3,000 detainees during the 2018-2020 period.

The statement added that this procedure also aims to show the commitment of the Libyan authorities to end human rights


One man's rights are another man's existential threat.


abuse in the country, and address the conditions of detainees who were officially acquitted by the judiciary, but remained in prisons.

On Sunday, the National Human Rights Committee (NHRC) in Libya called on the Head of the Presidential Council, Mohammed al-Mnifi, to release all arbitrarily detained citizens.

It also called for the formation of a joint committee that would be tasked with following up on prisoners and detainees who have not been yet referred to the Public Prosecution, or who have been officially acquitted or released by the Judicial authorities, but are still being held in prisons.
Posted by: Fred || 07/16/2021 00:00 || Comments || Link || E-Mail|| [336068 views] Top|| File under: Arab Spring
Libya's Anti-Corruption Commission Head Arrested On Corruption Charges. Go figure.
[LIBYAREVIEW] Libyan Attorney General, al-Siddiq al-Sour ordered the arrest of the Head of the National Anti-Corruption Commission (NACC), Noman al-Sheikh, and the commission's agent, Amr Qadqud following corruption charges, according to sources close to the NACC.

The arrest of al-Sheikh took place after he held a meeting with the Head of the High Council of State (HCS), Khalid al-Mishri in Tripoli


...a confusing city, one end of which is located in Lebanon and the other end of which is the capital of Libya. Its chief distinction is being mentioned in the Marine Hymn...


, to bypass the Libyan Parliament and approve the state budget.

"The Anti-Corruption Commission and the Audit and Oversight Bureau will supervise, and ensure the integrity of budget spending," al-Mishri said before the arrest of al-Sheikh.

Al-Sheikh recently travelled to Tobruk and met with the Speaker of the Parliament, Ageela Saleh in search of support. As soon as the news of the meeting was announced, Saleh received a letter outlining the accusations against al-Sheikh. In turn, Saleg transferred the report to the Attorney General in April.

Al-Sheikh is also accused of personal profiteering through the NACC, this includes checks and transactions from the commission's account to his personal account and the accounts of his family members, with some exceeding 200,000 Libyan dinars.
Posted by: Fred || 07/16/2021 00:00 || Comments || Link || E-Mail|| [336069 views] Top|| File under: Arab Spring
Government Corruption
Almost a MILLION migrants apprehended at border since January: projections show more than population of San Francisco already crossed, could be 2M by end of 2021; 53 in Texas in 24 hours
[Daily Mail, Where America gets its news]

53 Migrants Arrested in 3 Stash Texas Stash House Raids near Border

[Breitbart] Human smuggling stash house raids in the

Rio Grande Valley

Sector led to the arrests of 53 migrants being warehoused for transportation into the U.S. interior. The raids took place in three stash houses operated in two different counties near the Texas border with Mexico.

Rio Grande Sector Border Patrol agents teamed up with Texas Department of Public Safety troopers and Starr County Sheriff's Office deputies on July 13 to carry out raids on two human smuggling stash houses on July 13, according to information obtained from Border Patrol officials. Acting on information received by law enforcement sources, the team went to a Starr County, Texas, residence and found 14 migrants who entered the U.S. illegally.

Agents conducted immigration interviews and welfare checks on the 14 migrants and identified them as citizens of El Salvador, Honduras, Guatemala, and Mexico, officials stated. The agents transported the entire group to the Rio Grande City Border Patrol Station for processing.

Later that day, McAllen Station agents received information about another stash house near Pharr, Texas. The source said the house was being used to harbor smuggled migrants.

The agents identified three female migrants being held in the stash house. They were all illegally present in the U.S. The agents transported the women to the McAllen Station for processing. Agents did not find a smuggler at the residence.

The following morning, a Border Patrol agent assigned to the Rio Grande City Station observed a group of migrants running from the brush into a garage of a residence near Roma, Texas, officials stated. The agent called for assistance from DPS troopers and Starr County deputies to investigate the suspected stash house operation.

The team entered the garage and found 36 migrants inside. Officials did not disclose the nationality or demographics of the group. They transported the migrants to the Rio Grande City Station for processing.
Posted by: Skidmark || 07/16/2021 00:29 || Comments || Link || E-Mail|| [336101 views] Top|| File under: Human Trafficking
India-Pakistan
With killing of 2 more Lashkar operatives, number of terrorists gunned down in J&K this year is 78
[OneIndia] The security forces

bumped off

two

bully boyz

of the Lashkar-e-Tayiba in an encounter at the

Danmar area

of

Srinagar

, Jammu and Kashmir

...a disputed territory lying between India and Pakistain. After partition, the Paks grabbed half of it and call it Azad (Free) Kashmir. The remainder they refer to as "Indian Occupied Kashmir". They have fought four wars with India over it, the score currently 4-0 in New Delhi's favor. After 72 years of this nonsense, India cut the Gordian knot in 2019, removing the area's special status, breaking off Ladakh as a separate state, and allowing people from other areas to settle (or in the case of the Pandits, to resettle) there....
. During the encounter two personnel of the CRPF sustained injuries and they have been shifted to hospital.

A joint team of the Jammu and Kashmir police and CRPF joined a cordon and search operation in the

Alameda Colony

of Danmar following a tip off.


*Ring ring* "Mukkerjee the Weasel here. Listen carefully — I will say this only once."

The area was then cordoned off by security forces.

This operation comes in the backdrop of another encounter that took place on Wednesday in which three

bad boyz were potted

in Pulwama. While two of those died were locals, the third was Abu Huraira, a commander of Pakistain origin.


We had the report

here

yesterday.

With these encounters, the number of

bully boyz

bumped off

in the Valley this year has gone up to 78. Of these 39 were from the Lashkar-e-Tayiba, while the rest were from the Hizbul Mujahideen
...Party of Holy Warriors, founded by Muhammad Ahsan Dar in September 1989. One of the Pak sock puppets waging jihad in Indian Kashmir. It was originally organized as the armed wing of Jamaat-e-Islami. In 1990, Dar declared Hizbul as the sword arm of Jamaat. Hizbul murdered many of the pro-independence intelligentsia in Kashmir. After the organization was taken over by Syed Salahuddin Dar and several other ex-Hizb leaders were assassinated between 2001 and 2003...
, al-Badr, Jaish-e-Mohammad
...literally Army of Mohammad, a Pak-based Deobandi terror group founded by Maulana Masood Azhar in 2000, after he split with the Harkat-ul-Mujaheddin. In 2002 the government of Pervez Musharraf banned the group, which changed its name to Khaddam ul-Islam and continued doing what it had been doing before without missing a beat...
and AuGH, Inspector General of Police, Vijay Kumar said.


A nice haul for the devils in Hell to process, which will be a lovely surprise for a group of jihadis certain they were destined to go much, much higher.
Posted by: trailing wife || 07/16/2021 00:35 || Comments || Link || E-Mail|| [336077 views] Top|| File under: Lashkar e-Taiba
Roadside bomb targeting troops kills 2 in southwest Pakistan
[AlAhram] The military provided no further details and only said hostile intelligence forces were behind the violence.

A powerful

roadside kaboom

targeting security forces killed two soldiers in southwest Pakistain, the military said Thursday, a sign of increasing violence in the region.

The overnight attack happened in

Pasni

, a district in the impoverished Balochistan


...the Pak province bordering Kandahar and Uruzgun provinces in Afghanistan and Sistan Baluchistan in Iran. Its native Baloch propulation is being displaced by Pashtuns and Punjabis and they aren't happy about it...


province, according to a military statement. It said a search operation was still underway to arrest those who orchestrated the bombing.

It provided no further details and only said hostile intelligence forces were behind the violence.

No group immediately

grabbed credit

, but previous such attacks on security forces have been blamed on small separatist groups that have been carrying out a long-running insurgency demanding independence from the central government in Islamabad.

The Pak Taliban

...Arabic for students...
and the Islamic State
...formerly ISIS or ISIL, depending on your preference. Before that they were al-Qaeda in Iraq, as shaped by Abu Musab Zarqawi. They're really very devout, committing every atrocity they can find in the Koran and inventing a few more. They fling Allah around with every other sentence, but to hear western pols talk they're not really Moslems....
group also have a presence in Balochistan.

Although Pakistain says it has quelled insurgency in

Balochistan

, such attacks on troops have increased in recent months in the province which shares a long border with Iran
...a theocratic Shiite state divided among the Medes, the Persians, and the (Arab) Elamites. Formerly a fairly civilized nation ruled by a Shah, it became a victim of Islamic revolution in 1979. The nation is today noted for spontaneously taking over other countries' embassies, maintaining whorehouses run by clergymen, involvement in international drug trafficking, and financing sock puppet militias to extend the regime's influence. The word Iran is a cognate form of Aryan. The abbreviation IRGC is the same idea as Stürmabteilung (or SA). The term Supreme Guide is a the modern version form of either Duce or Führer or maybe both. They hate Jews Zionists Jews. Their economy is based on the production of oil and vitriol...
and Afghanistan.
Posted by: trailing wife || 07/16/2021 00:00 || Comments || Link || E-Mail|| [336068 views] Top|| File under:
Israel-Palestine-Jordan
8 Arab Israelis arrested for alleged role in Lod firebomb attack
[IsraelTimes] Shin Bet says incident in late May was 'planned over a period of several days,' unlike ethnic violence that erupted simultaneously with Gazoo
...Hellhole adjunct to Israel and Egypt's Sinai Peninsula, inhabited by Gazooks. The place was acquired in the wake of the 1967 War and then presented to Paleostinian control in 2006 by Ariel Sharon, who had entered his dotage. It is currently ruled with an iron fist by Hamaswith about the living conditions you'd expect. It periodically attacks the Hated Zionist Entity whenever Iran needs a ruckus created or the hard boyz get bored, getting thumped by the IDF in return. The ruling turbans then wave the bloody shirt and holler loudly about oppression and disproportionate response...
fighting.

Security officials on Thursday revealed that eight Arab Israeli residents of the central city of

Lod

have been arrested for throwing Molotov cocktails at two Jewish homes in late May.

The eight suspects, aged between 15 and 22, allegedly hurled five Molotov cocktails on May 28 at an apartment building in Lod where Jews live. The resulting flames damaged two apartments, though no occupants were

maimed

in the attack.

A Shin Bet official said the attack was "different in character from other attacks during the

festivities

in May — it wasn't carried out spontaneously in the heat of the moment but was planned over a period of several days."

The suspects are slated to be indicted in the coming days, police said.

The attack occurred a week after a ceasefire took effect following 11 days of fighting between Israel and

Hamas, the well-beloved offspring of the Moslem Brotherhood,

in Gaza. During the conflict, heavy

festivities

between Jews and Arabs broke out across the country, with several cities descending into mayhem and police failing to contain the most serious internal unrest to grip the country in years.

Lod saw some of the worst ethnic violence, with a Jewish and an Arab man killed in separate incidents during the unrest.

Though not unprecedented, the internecine violence was some of the worst in Israel's history, bringing to the surface long-simmering conflicts between Arab and Jewish Israelis.
Posted by: trailing wife || 07/16/2021 00:00 || Comments || Link || E-Mail|| [336080 views] Top|| File under:
Syria-Lebanon-Iran
As economic conditions worsen in Leb, angry Beirut residents attack Leb army vehicles; elsewhere, PM-designate Saad Hariri resigns
[PUBLISH.TWITTER]

Paris, U.N. React to Hariri's Resignation as Protests Engulf Lebanon

[AnNahar] French Foreign Minister Jean-Yves Le Drian said Thursday that PM-designate Saad Hariri
...Second son of Rafik Hariri, the Leb PM who was assassinated in 2005. He has was prime minister in his own right from 2009 through early 2011. He was born in Riyadh to an Iraqi mother and graduated from Georgetown University. He managed his father's business interests in Riyadh until his father's assassination. When his father died he inherited a fortune of some $4.1 billion, which won't do him much good if Hizbullah has him bumped off, too....
's resignation was proof that "Lebanese officials are unable to find a way out of the crisis," accusing them of "cynical self-destruction."

A

front man

for the U.N. meanwhile described the development as regrettable, reiterating calls for a government capable of addressing the country's "numerous challenges" to be put together rapidly.

International donors remain adamant that a government must be established before they can open credit lines, but political squabbling among Lebanese factions has repeatedly stymied those efforts, amid soaring poverty rates.

Hariri's announcement -- nearly a year after a deadly explosion at Beirut port forced the last government to resign -- takes the political process back to square one. There is a clear risk of many more months of drift.

President Michel Aoun
...president of Leb, a wholly-owned subsidiary of Hizbullah...
will now have to call on parliament to pick a new premier-designate, who will be tasked with assembling another cabinet which in turn will have to be approved by the president and political factions.

Hariri's decision followed a meeting with Aoun over his draft cabinet lineup.

"There were amendments requested by the president, which I considered substantial," Hariri told

news hound

s after the meeting.

"It is clear that... we will not be able to agree," he added, noting that the president had expressed the same opinion.

- SPORADIC PROTESTS -
Aoun's office hit back, saying that Hariri "was not ready to discuss amendments of any kind... (leaving) the door to discussion... closed."

Hariri has previously repeatedly accused Aoun of hampering the process by insisting on a cabinet share that would effectively give his team a decision-making veto.

The president's team, for its part, claims that it is only seeking a balanced distribution of ministerial seats.

The premier-designate's exit leaves Leb

...an Iranian colony situated on the eastern Mediterranean, conveniently adjacent to Israel. Formerly inhabited by hardy Phoenecian traders, its official language is now Arabic, with the usual unpleasant side effects. The Leb civil war, between 1975 and 1990, lasted a little over 145 years and produced 120,000 fatalities. The average length of a ceasefire was measured in seconds. The Lebs maintain a precarious sectarian balance among Shiites, Sunnis, and about a dozeen flavors of Christians. It is the home of Hezbollah, which periodically starts a war with the Zionist Entity, gets Beirut pounded to rubble, and then declares victory and has a parade. The Lebs have the curious habit of periodically murdering their heads of state or prime ministers, a practice dating back to the heady human sacrifice days of Baal Moloch. In 2020 Hezbollahblew up a considerable portion of Beirut and many of its inhabitants when its ammonium nitrate faci8lity exploded. They blamed it on... somebody else. It wasn't them though. Trust them on that...
rudderless amid a deepening economic crisis that the World Bank has branded as one of the planet's worst since the mid-19th century.

The Lebanese pound, officially pegged to the dollar at 1,500, plummeted to a new record low beyond 20,000 on the black market after Hariri's announcement, prompting renewed street protests and road closures in a country that is struggling to fund basic imports such as fuel and medicines.

A few dozen protesters clashed with soldiers who fired rubber bullets to try to clear roads near a major sports stadium in Beirut, an AFP correspondent said.

The Lebanese

Red Thingy

, which dispatched three ambulances to the area, said people were

maimed

, but did not specify how many.

Protests also engulfed other parts of the country as the highway linking Beirut to the South was blocked in several locations.

Hariri had been nominated prime minister designate in October 2020, following a devastating explosion at Beirut port in August caused by unsafely stored fertilizer that killed more than 200 people.

- SECTARIAN CLEAVAGE -
He is the second candidate to fail at forming a government in less than 12 months.

With cabinet berths and parliamentary seats distributed according to religious sects, Hariri's exit will further complicate negotiations, as he is widely seen as the pivotal representative of the country's Sunni

Moslem

s.

For months, Hariri and Aoun have traded blame for delays in establishing a government.

The international community has pledged millions of dollars in humanitarian aid
since last year's port blast, but made the money conditional on installing a government capable of tackling corruption.

Hariri, who has previously led three governments in Lebanon, replaced as premier designate Mustafa Adib, a relatively unknown diplomat.

Adib had been nominated in late August but threw in the towel nearly a month later, because of resistance from factions over his proposed line-up.

Hariri's decision came as Lebanon prepares to mark the first anniversary of the August 4 explosion -- its worst peace-time tragedy -- which many blame on negligence by

politicians

.

While the port disaster forced the last government, led by outgoing prime minister Hassan Diab, to resign, he and his cabinet have lingered on in a caretaker capacity.

Nabil Bou Monsef, a political commentator in An-Nahar newspaper, said that naming a new prime minister would now be even more difficult.

"We may not be able to form a government or find an alternative to Saad Hariri," he said. "President Michel Aoun will now consider himself victorious in getting rid of Saad Hariri. But in reality, (Aoun) has opened the gates of hell for the whole country and his rule."

The 51-year-old Hariri has served as prime minister twice, the first time from 2009-2011. His second time came in 2016, in an uneasy partnership with Aoun, an ally of
Hizbullah
...Party of God, a Leb militia inspired, founded, funded and directed by Iran. Hizbullah refers to itself as The Resistance and purports to defend Leb against Israel, with whom it has started and lost one disastrous war to date, though it did claim victory...
, which is backed by Iran. At the time, Hariri had backed Aoun for president, ending nearly two years for Lebanon without a head of state, while he stepped in as premier.

In 2017, in a reflection of a feud between Saudi Arabia
...a kingdom taking up the bulk of the Arabian peninsula. Its primary economic activity involves exporting oil and soaking Islamic rubes on the annual hajj pilgrimage. The country supports a large number of princes in whatcha might call princely splendor. Fifteen of the nineteen WTC hijackers were Saudis, and most major jihadi commanders were Saudis, to include Osama bin Laden. Crown Prince Mohammed bin Salman quietly folded that tent in 2016, doing terrible things to the guys running it, and has since been dragging the kingdom into the current century...
and its regional rival Iran, Hariri suddenly resigned in a televised address from Riyadh and accused Hizbullah of taking Lebanon hostage. The move was seen as forced on Hariri by the Saudis, and he was quickly restored to power, but it signaled the end of his traditional alliance with the Sunni regional powerhouse.

Then, in October 2019, Hariri resigned, bowing to nationwide protests demanding major reforms. A year later, parliament named him once again to the post, months after the government of Hassan Diab resigned in the wake of the massive Aug. 4 explosion in Beirut's port. More than 200 people died in the blast that defaced the city and injured thousands, compounding Lebanon's woes. An investigation continues into what caused it.
Posted by: Fred || 07/16/2021 00:00 || Comments || Link || E-Mail|| [336105 views] Top|| File under: Hezbollah
US forces continue task in combating ISIS in Syria, Iraq
[NPASYRIA] The United States of America will continue its missions to fight the Islamic State

...formerly ISIS or ISIL, depending on your preference. Before that they were al-Qaeda in Iraq, as shaped by Abu Musab Zarqawi. They're really very devout, committing every atrocity they can find in the Koran and inventing a few more. They fling Allah around with every other sentence, but to hear western pols talk they're not really Moslems....
(ISIS) in Iraq and Syria, even after its forces are attacked by militias with objectives similar to those of ISIS, said Col. Wayne Marotto, the official military Spokesman for Operation Inherent Resolve (OIR), on Thursday.

"The US continues its presence on Iraqi territory at the invitation of the Iraqi leadership to carry out the mission of fighting ISIS," Marotto told North Press.

He added that the US does not have any goals from its presence in Iraq other than fighting ISIS, "but some militias outside the authority of the state, who have goals similar to ISIS, target the American forces and interests because they want to destabilize and aggravate the security, economic and humanitarian conditions in Iraq.

The "militias" want to see Iraqis in anger and despair so that their

murderous Moslem

ideology can fill the void created by the poverty and weakness of the Iraqi state

illusory sovereignty

, according to the OIR

front man

.

Marotto believed that the US and the Global Coalition forces had the right to defend their presence on Iraqi territory.

"While we focus on fighting ISIS and supporting the Iraqi armed forces, our forces are under attack," he noted.

On the Syrian side, Marotto said that the coalition will continue to support the Syrian Democratic Forces (SDF) to fight ISIS, "with capabilities that change according to the data on the ground."

He noted to the continuation of this so that the SDF will be able to achieve major achievements against the

murderous Moslem

organization and its sleeper cells, which are still deploying and active individually in eastern Syria.

Over the past seven years, "the Global Coalition forces have been able to launch successful operations against

gunnies

in Iraq and have been able to restrict ISIS' fundraising and recruiting capabilities, and the US will continue this mission to ensure that ISIS does not return to its activities."
Posted by: Fred || 07/16/2021 00:00 || Comments || Link || E-Mail|| [336078 views] Top|| File under: Islamic State
Who's in the News
29
[untagged]
5
Taliban
4
Human Trafficking
4
Islamic State
4
Sublime Porte
3
Arab Spring
2
Commies
2
Govt of Pakistan
2
Govt of Iraq
1
Lashkar e-Taiba
1
Muslim Brotherhood
1
Tin Hat Dictators, Presidents for Life, & Kleptocrats
1
[untagged]
1
al-Shabaab (AQ)
1
Boko Haram (ISIS)
1
Govt of Iran
1
Govt of Qatar (MB)
1
Govt of Syria
1
Hamas
1
Hezbollah
1
Islamic Jihad (Palestian)
Bookmark
E-Mail Me
The Classics
The O Club
Rantburg Store
The Bloids
The Never-ending Story
Thugburg
Gulf War I
The Way We Were
Bio
Merry-Go-Blog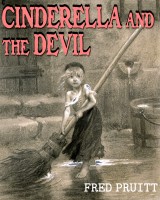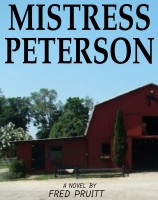 On Sale now!


A multi-volume chronology and reference guide set detailing three years of the Mexican Drug War between 2010 and 2012.

Rantburg.com and borderlandbeat.com correspondent and author Chris Covert presents his first non-fiction work detailing the drug and gang related violence in Mexico.

Chris gives us Mexican press dispatches of drug and gang war violence over three years, presented in a multi volume set intended to chronicle the death, violence and mayhem which has dominated Mexico for six years.
Click here for more information


Meet the Mods
In no particular order...


Steve White
Seafarious
tu3031
badanov
sherry
ryuge
GolfBravoUSMC
Bright Pebbles
trailing wife
Gloria
Fred
Besoeker
Glenmore
Frank G
3dc
Skidmark



Better than the average link...



Rantburg was assembled from recycled algorithms in the United States of America. No trees were destroyed in the production of this weblog. We did hurt some, though. Sorry.
3.235.188.113

Help keep the Burg running! Paypal: