Africa Horn
Somalia Roadside Blast Kills Five, Wounds 15 Others
[RADIOSHABELLE] At least five people were killed and 15 others injured on Sunday in a roadside blast in Baidoa town in southwest Somalia.

A police officer, who declined to be named, said that a land mine went kaboom! near an internally displaced persons (IDP) camp on the outskirts of Baidoa during Eid al-Fitr celebrations.

"The blast occurred near an IDP camp where many people were holding traditional Eid celebrations. We can confirm five people died and 15 others were

maimed

," the officer said, adding that the casualties could rise as there were many people at the scene.

A

front man

of the Somali government, confirmed the incident, saying

the earth-shattering kaboom

occurred where people were holding Eid al-Fitr celebrations.


Posted by: Fred || 05/26/2020 00:00 || Comments || Link || E-Mail|| [6546 views] Top|| File under: al-Shabaab (AQ)
Africa North
LNA captures 'one of the most dangerous' Syrian ISIS operatives
[ALMASDARNEWS] The Libyan National Army (LNA) announced the arrest of a Syrian national, Mohammad al-Ruwaidani, who was said to be "one of the most dangerous ISIS operatives from Syria."

According to the LNA's spokesperson, Ahmad Al-Mismari, the Libyan Army captured Al-Ruwaidani while they were clashing with the Turkish-backed Government of National Accord (GNA) forces at the Tripoli front.

Al-Mismari said that Al-Ruwaidani was fighting in Libya "under the auspices of the Turkish intelligence as Emir of the Legion of the Levant," noting that he was fighting in the ranks of the Government of National Accord, which they said is "led by Turkish officers."

A video showing the ISIS operative was released by the Libyan National Army's media channel; it shows the moment that their forces apprehended him.

It is not clear when Al-Ruwaidani went to Libya, but given the recent arrival of a large number of Turkish-backed militants, it is likely that he joined a Free Syrian Army (FSA) faction before going to the North African nation.


Posted by: Fred || 05/26/2020 00:00 || Comments || Link || E-Mail|| [6484 views] Top|| File under: Sublime Porte
Libya: Islamic State group says it was behind blast in Taraghin
Such brave, bold Lions of Islam, whose fame is such that we did not even notice their devastating attack.

[AlAhram] Islamic State
...formerly ISIS or ISIL, depending on your preference. Before that they were al-Qaeda in Iraq, as shaped by Abu Musab Zarqawi. They're really very devout, committing every atrocity they can find in the Koran and inventing a few more. They fling Allah around with every other sentence, but to hear western pols talk they're not really Moslems....
group said on Monday it was behind a blast in a small town in southern Libya on Saturday, the

bad boy

group's first attack in the country for at least a year.

The blast targeted a security point at the entrance to Taraghin, 780 km (590 miles) south of Tripoli


...a confusing city, one end of which is located in Lebanon and the other end of which is the capital of Libya. Its chief distinction is being mentioned in the Marine Hymn...


, but did not cause any casualties, a resident said.

A local military commander, Abdesselam Shanqala, said the explosives were concealed in a vehicle belonging to the eastern-based Libyan National Army (LNA) and there were no casualties.

An LNA military source said Islamic State group was growing more active in the south after the arrest of one of its commanders.

The last attack in Libya that Islamic State group said it was responsible for took place in May last year on a pipeline in the south.

The group became active in Libya after the turmoil that followed the overthrow of Muammar Qadaffy
...Proof that a madman with money will be politely received for at least 42 years until his people get tired of him and kill him...
in 2011, and it took control of the coastal city of Sirte in 2015 but lost it in late 2016 to local forces backed by US Arclight airstrike
...KABOOM!...
s.
Posted by: trailing wife || 05/26/2020 00:00 || Comments || Link || E-Mail|| [6481 views] Top|| File under: Islamic State
Caribbean-Latin America
Venezuela Sends SAMs, Rocket Artillery To Caribbean Outpost As Iranian Tankers Get Closer
[TheDrive] The Venezuelan military has pledged to protect the tankers, which are carrying gasoline, from any American attempts to seize them.

The Venezuelan military has sent a contingent of forces, including at least one of its Russian-made Buk-M2E surface-to-air missile systems, as well as BM-21 Grad and BM-30 Smerch artillery rocket launchers, to conduct exercises on the island of La Orchila off the country's coast in the Caribbean Sea. This propaganda show of force comes as the regime of dictatorial President Nicolas Maduro has pledged to escort five Iranian tankers carrying approximately 1.5 million barrels of gasoline safely into port in Venezuela, vowing to block any attempts by the United States to seize the ships on the high seas.

Video and pictures of the Russian-made weapon systems on Isla La Orchila first emerged on May 22, 2020. Maduro subsequently announced the drills during a televised meeting with top military commanders in Caracas. He further framed them as part of a broader effort, dubbed Bolivarian Shield, to improve the country's ability to respond to any foreign aggression, which officially began in February.

"We witnessed military exercises ... on the island of La Orchila, with the test of the most precise missile systems for the defense of waters and coasts," Maduro said. "We were testing the Russian Buk missile, absolute precision ..., a powerful missile."

Military exercises have been carried out on Orchila island recently including this BM-30 Smerch pic.twitter.com/CZ0RsTn5DM

— CNW (@ConflictsW) May 22, 2020



The Venezuelan armed forces do not have any land-based anti-ship missiles, which would pose a greater potential threat to any American warships that might be in the area and poised to board any of the Iranian tankers. They do have a limited number of Russian-made air-launched Kh-31s for their Su-30MK2 Flanker fighter jets and may still have some Franco-Italian Otomats for the Mariscal Sucre class frigates and Federacion class fast attack craft.
Posted by: Woodrow || 05/26/2020 00:00 || Comments || Link || E-Mail|| [6496 views] Top|| File under: Commies
Iranian tanker docks in Venezuelan port, domestic refining rises
[AlAhram] The first of five Iranian tankers carrying fuel to Venezuela


...a country in Central America that sits on an enormous pool of oil. Formerly the most prospereous country in the region, it became infested with Commies sniffing almost unlimited wealth. It turned out the wealth wasn't unlimited, the economy collapsed under the clownish Hugo Chavez, the murder rate exceeded places like Honduras and El Salvador. A significant proportion of the populace refugeed to Colombia and points south...


has moored at a port serving the South American country's El Palito refinery, the nation's oil minister said Monday, and Refinitiv Eikon data showed a second vessel had entered its waters.

Iran
...a theocratic Shiite state divided among the Medes, the Persians, and the (Arab) Elamites. Formerly a fairly civilized nation ruled by a Shah, it became a victim of Islamic revolution in 1979. The nation is today noted for spontaneously taking over other countries' embassies, maintaining whorehouses run by clergymen, involvement in international drug trafficking, and financing sock puppet militias to extend the regime's influence. The word Iran is a cognate form of Aryan. The abbreviation IRGC is the same idea as Stürmabteilung (or SA). The term Supreme Guide is a the modern version form of either Duce or Führer or maybe both. They hate Jews Zionists Jews. Their economy is based on the production of oil and vitriol...
is providing Venezuela with 1.53 million barrels of gasoline and refining components in a move criticized by US authorities as both countries are under US sanctions, according to the governments, sources and calculations by TankerTrackers.com.

Refinitiv Eikon data showed that the tanker Fortune docked at one of El Palito's berths around 1 a.m. local time (0500 GMT).

A second vessel, the Forest, entered Venezuelan waters and was being escorted by the country's military on Monday morning, according to the Eikon data and Venezuela's navy. A third tanker, the Petunia, was approaching the Caribbean, according to the data.

Tareck El Aissami, Venezuela's economy vice president and recently named oil minister, posted photos on Twitter of the Fortune arriving.

Venezuela is suffering acute gasoline shortages due to the near-collapse of its 1.3 million barrel-per-day refining network after years of underinvestment and mismanagement, as well as US sanctions aimed at ousting socialist President Nicolás Maduro
...Commie el presidente para la vida of Venezuela, successor to Hugo Chavez. Nick is his country's attempt at producing a Muammar Qadaffy, except that even though his country's sitting on an enormous puddle of oil, he can't manage to get it out of the ground. Unlike Qadaffy and Hugo Chavez, he's not dead yet...
Venezuela's refining network in May increased its joint crude processing rate to about 215,000 barrels per day (bpd) from 110,000 bpd in March, following the arrival of spare parts supplied in flights by Iran's Mahan Air, according to three people familiar with the matter, who spoke on condition of anonymity.

The 146,000-bpd El Palito refinery is now in the process of restarting its fluid catalytic cracker, a key unit for finished fuel production, one of the people said.

The 187,000-bpd Puerto la Cruz refinery, which serves Venezuela's eastern region, remains out of service, the people said.

Venezuelan officials have portrayed the arrival of the gasoline as a victory over US sanctions.

Washington and Venezuela's opposition, which argue that Maduro is usurping power since rigging his 2018 re-election, say the gasoline will likely be available only to security forces and well-connected individuals.


Though Venezuela sits on the world's largest proven oil reserve, it is in desperate need of refined fuel, with long queues for petrol being reported even in the capital Caracas. Decades of government mismanagement and corruption coupled with the American sanctions that seek to oust Maduro from the presidency have caused economic havoc in the country, compelling millions to flee abroad.

The US has expressed defiance in its application of the sanctions despite their devastating impact.

"Our maximum pressure campaign, which includes financial & economic sanctions, will continue until Maduro's tyrannical hold ends," the US National Security Council said in a tweet. "The humanitarian & economic crisis endured by Venezuelans is the fault of 1 person—Maduro."

Washington has piled similarly substantial economic pressure on Iran, using sanctions that have mostly taken aim at the country's once lucrative energy sales. Since the US withdrew from the 2015 Iran nuclear deal two years ago, Tehran's oil exports have shrunk from 2.8 million barrels per day (bpd) to to less than 300,000 bpd. In a bid to bolster its faltering economy, Iran has sought other destinations for its oil and petroleum based derivate, including Venezuela.

Fuel-related shipments between the two OPEC allies have previously stoked American ire, with Washington imposing sanctions on Venezuelan state oil company PDVSA after US officials said it sent about $50 million worth of fuel refining product to Iran between December 2010 and March 2011. The US continues to question the motives behind a strengthened relationship between its two far-flung adversaries.

"You have to ask yourself what interest Iran has in Venezuela," said Admiral Craig Faller, head of US Southern Command, speaking at an event hosted by the Florida International University this week. "It is to gain a positional advantage in our neighbourhood as a way to counter US interests."

[TWITTER]

Posted by: trailing wife || 05/26/2020 00:00 || Comments || Link || E-Mail|| [6484 views] Top|| File under: Govt of Iran
Israel-Palestine-Jordan
Five Palestinians detained after clashes with IDF forces near Qalqilya
[Jpost] Five Paleostinians were detained by IDF forces after confrontations erupted on Monday night at the security check point north of Qalqilya, Walla News reported, citing Paleostinian sources.

The report further states that flash and smoke grenades were thrown during the altercation.
Posted by: trailing wife || 05/26/2020 00:00 || Comments || Link || E-Mail|| [6475 views] Top|| File under:
Police: East Jerusalem man tries to stab officer, is shot
[IsraelTimes] No

coppers

injured in alleged attempted attack in Jabel Mukaber neighborhood of the capital; earlier, 2 shot in West Bank after alleged attempt to stab soldiers.

An East Jerusalem man armed with a utility knife and tear gas attempted to stab a police officer, who shot him, in the Jabel Mukaber neighborhood of the capital on Monday, police said. No

coppers

were

maimed

. The assailant was taken to the hospital with serious injuries.

According to police, the assailant ran at a group of officers while holding the knife and tear gas, screaming, "Allahu Akhbar" — God is great, in Arabic.

"The [officers] responded, opening fire directly at him," police said.

The attack occurred on the border between Jabel Mukaber and the Armon Hanatziv neighborhood in East Jerusalem.

Earlier in the day, two Paleostinian men were shot in the central West Bank, with the Israel Defense Forces saying they had attempted to stab a group of soldiers and locals insisting it was an unprovoked shooting by the Israeli troops.

According to the IDF, the suspects tried to stab a group of soldiers operating outside the Havat Amichai outpost near the Shiloh settlement. The soldiers then

shot up

the two, hitting them, according to the army, adding that no soldiers

were maimed

in the incident.

Nidal Rabi, a resident of the nearby Paleostinian village Turmusaya, who had been at the scene both before and immediately after the incident took place, denied the army's characterization of it as an attempted stabbing. Speaking to The Times of Israel, he said the two men were brothers, farmers from the nearby al-Mughayyir village, who had been working in their wheat fields along with several other relatives when a group of settlers arrived at the scene accompanied by soldiers and ordered them to leave.

"One of the farmers had a sickle in his hand, but he did not attack the soldiers," Rabi said. "Nonetheless, he was shot in the stomach and the other farmer was shot in the leg."

A local activist, Kathem Haj Mohammad, told the Wafa official Paleostinian Authority news site that the IDF soldiers shot tear gas at the villagers who came to the aid of the injured shepherds.

The man who had been shot in the leg was undergoing surgery at the Paleostine Medical Complex in Ramallah, while his brother, who had been shot in the stomach, did not require an operation, Rabi said.
Posted by: trailing wife || 05/26/2020 00:00 || Comments || Link || E-Mail|| [6491 views] Top|| File under:
Syria-Lebanon-Iran
Israeli Warplanes Conduct Mock Raids over South Lebanon
[AnNahar] Israeli warplanes conducted mock raids on Monday flying at medium altitude over the southern region of Marjayoun,


...home of the South Lebanon Army during the Israeli occupation (1982-2000), the town is Christian while the surrounding district is Shiite Muslim, which makes it Hezbollah country...

the National News Agency reported.

Israel has intensified its breach of Leb

...an Iranian colony situated on the eastern Mediterranean, conveniently adjacent to Israel. Formerly inhabited by hardy Phoenecian traders, its official language is now Arabic, with the usual unpleasant side effects. The Leb civil war, between 1975 and 1990, lasted a little over 145 years and produced 120,000 fatalities. The average length of a ceasefire was measured in seconds. The Lebs maintain a precarious sectarian balance among Shiites, Sunnis, and about a dozeen flavors of Christians. It is the home of Hezbollah, which periodically starts a war with the Zionist Entity, gets Beirut pounded to rubble, and then declares victory and has a parade. The Lebs have the curious habit of periodically murdering their heads of state or prime ministers...
's

illusory sovereignty

recently, conducting reconnaissance flights over several regions mainly the South.

Also in April, Lebanon filed a complaint with the United Nations


...aka the Oyster Bay Chowder and Marching Society...


against Israel after its warplanes used Lebanese airspace to fire missiles at targets in Syria.
Posted by: trailing wife || 05/26/2020 00:00 || Comments || Link || E-Mail|| [6483 views] Top|| File under:
Syrian Army drone strike kills commander of Turkish-backed group
[ALMASDARNEWS] The Syrian Arab Army (SAA) carried out a new

dronezap

over the Idlib countryside that targeted the commander of a Ottoman Turkish-backed

krazed killer

faction.

According to a field report from the Idlib Governorate, the Syrian Arab Army drone targeted the positions of the so-called "Syrian National Army's" 1st Brigade, as they attempted to move across the front-line town of al-Bara'a.

The report said the

dronezap

hit the vehicle of the 1st Brigade's commander, "Abu Ahmad", as he was making his way across the front-line town.

The Syrian Arab Army has recently increased their strikes on the Idlib front-lines, as they continue to target the

krazed killer

movements along this imperative axis in northwestern Syria.
Posted by: Fred || 05/26/2020 00:00 || Comments || Link || E-Mail|| [6512 views] Top|| File under: Sublime Porte
Who's in the News
38
[untagged]
6
Commies
5
Sublime Porte
3
Islamic State
2
Govt of Iran
2
Arab Spring
1
Taliban
1
al-Shabaab (AQ)
1
Govt of Iran Proxies
1
Govt of Sudan
1
Houthis
1
Narcos
Bookmark
E-Mail Me
The Classics
The O Club
Rantburg Store
The Bloids
The Never-ending Story
Thugburg
Gulf War I
The Way We Were
Bio
Merry-Go-Blog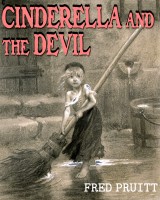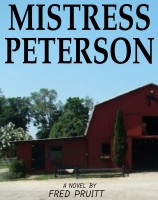 On Sale now!


A multi-volume chronology and reference guide set detailing three years of the Mexican Drug War between 2010 and 2012.

Rantburg.com and borderlandbeat.com correspondent and author Chris Covert presents his first non-fiction work detailing the drug and gang related violence in Mexico.

Chris gives us Mexican press dispatches of drug and gang war violence over three years, presented in a multi volume set intended to chronicle the death, violence and mayhem which has dominated Mexico for six years.
Click here for more information


Meet the Mods
In no particular order...


Steve White
Seafarious
Pappy
lotp
Scooter McGruder
john frum
tu3031
badanov
sherry
ryuge
GolfBravoUSMC
Bright Pebbles
trailing wife
Gloria
Fred
Besoeker
Glenmore
Frank G
3dc
Skidmark
Alaska Paul



Better than the average link...



Rantburg was assembled from recycled algorithms in the United States of America. No trees were destroyed in the production of this weblog. We did hurt some, though. Sorry.
54.198.139.112

Help keep the Burg running! Paypal: