Africa Horn
Sudan war crimes suspect to head province
Sudanese President Omar al-Bashir has removed Ahmed Harun - who is wanted for war crimes in Darfur - from his position as state minister, appointing him governor of disputed south Kordofan Province.

Bashir, who himself is wanted for war crimes in Darfur, issued a decree late Thursday appointing Harun governor of south Kordofan, where the political and administrative status of Abyei remains one of the most contentious outstanding issues in the implementation of a North-South peace deal in Sudan.

Harun had been holding the position of minister of state for humanitarian affairs despite an arrest warrant issued against him by the International Criminal Court in 2007, accusing him and militia leader Ali Kosheib of war crimes in Darfur.

This article starring:
Ahmed Harun
Govt of Sudan
Ali Kosheib
Govt of Sudan
Posted by: Fred || 05/09/2009 00:00 || Comments || Link || E-Mail|| [336063 views] Top|| File under: Govt of Sudan
12 killed in Somalia festivities
At least 12 people were killed and scores wounded in clashes between Somalia's rebels and pro-government militias in the latest fighting in the anarchic Horn of Africa country, witnesses and militia said on Friday.

President Sheikh Sharif Ahmed's government is struggling against a powerful insurgency and trying to woo other rebels over to his administration, seen by many as the best hope to restore peace after 18 years of war.

Al Shabaab fighters and those of a group loyal to the government exchanged mortar and anti-aircraft fire late on Thursday along an industrial road in the Somali capital, residents said. "The stubborn opposition attacked our fighters and the government soldiers on our side," Sheikh Abdirahim Isse Adow, a spokesman for the pro-government Islamic Courts Union, told Reuters by telephone. "We killed eight of them and injured 30 others in one spot. I am sure more died. We also captured an anti-aircraft missile mounted on a battle wagon from them," he said.

This article starring:
Al Shabaab
Abdirahim Isse Adow
Islamic Courts
Sheikh Sharif Ahmed
Islamic Courts
Posted by: Fred || 05/09/2009 00:00 || Comments || Link || E-Mail|| [336061 views] Top|| File under: Islamic Courts
Africa North
Over 150 dead as Chad troops fight rebels in desert battles
[Beirut Daily Star: Region] Chad government forces fought desert battles Friday against rebels mounting a new offensive against President Idriss Deby with more than 150 reported dead in two days of conflict. The fighting concentrated around the town of Am-Dam has raised concerns among UN agencies and aid groups caring for about 450,000 refugees from Sudan and Central African Republic in camps in eastern Chad.

The UN Security Council is to meet Friday to discuss the fighting. France, which has troops in Chad, is also anxiously watching events.

The Chad Army has bombed the rebels from planes and helicopters since they crossed the Sudanese border on Monday. The Chad government accuses Sudan of backing the Union of Resistance Forces (UFR) rebels who say their aim is to take the capital Ndjamena.

There were new "violent clashes" early Friday, a rebel spokesman Ali Ordjo Hemchi told AFP. He said "several dozen" government troops had been killed or wounded and tanks destroyed in the fighting around Houaich, near Am-Dam. The spokesman said rebels were chasing government forces further east.

The government confirmed the new clashes and said 60 rebel vehicles had been destroyed or captured. The army said 125 rebels and 21 soldiers were killed, 30 government troops wounded, and 152 rebels taken prisoner in clashes Thursday at Am-Deressa, another locality south of Am-Dam.

Communications Minister Mahamat Hissene said Thursday "government forces gained the upper hand and mopping-up operations are continuing."

Interim Defense Minister Adoum Younousmi spoke earlier of "heavy" casualties from "fierce" combat.

The rebels said that they occupy Am-Dam which is 110 kilometers north of Goz Beida and 100 kilometers south of Abeche, the two towns used as bases by relief agencies working in eastern Chad.

The UN High Commissioner for Refugees on Thursday said it had pulled all but two of 20 staff out of camps for 60,000 people because of the new instability. The UN World Food Program took a similar decision in the region on Wednesday.

"All the other humanitarian agencies are going to do the same" because the situation is "too volatile and too unstable," said Serge Male, representing the High Commissioner for Refugees in Chad.

Chad has accused Sudan of backing the rebel assault, which began after the neighbors signed a peace pact on Sunday.

The rebels claim to have more than 1,000 all-terrain vehicles to carry their forces across the desert but said they had been attacked each day by helicopters and high-flying bombers. The government has so far stated that it has carried out one air attack.

In February 2008, rebels battled their way to the gates of the presidential palace in Ndjamena before being beaten back. And there are new worries in the capital.

"Memories of what happened in February 2008 come back into my head," said Elise Mariam, a fish seller in Ndjamena, one of thousands who fled the city then. "Since I heard that war is back, I've been really frightened.

"I abandoned everything and lost it all. I don't want to live through that again ... The international community should act fast," Mariam added.

Chadian Interior and Public Security Minister Ahmat Mahamat Bashir has accused Sudanese President Omar al-Bashir of ordering "mercenaries" to attack Chad and vowed that the rebels would be wiped out.

Peace between Chad and Sudan is regarded as essential to any lasting settlement to a six-year-old uprising in Sudan's Western Darfur region.

Deby seized power in a similar rebellion in 1990, also launched from Sudan. He was first elected president in a vote in 1996, re-elected in 2001 and stood for a third term in 2006, when the opposition boycotted the poll.
Posted by: Fred || 05/09/2009 00:00 || Comments || Link || E-Mail|| [336061 views] Top|| File under:
Two Algerian soldiers, several armed fighters killed in large Tizi-Ouzou operation
[Maghrebia] Two Algerian soldiers were killed and nine others injured Thursday (May 7th) in Maatkas (25k south-west of Tizi-Ouzou), local press reported. Algerian troops killed at least three armed fighters during the same operation near the Amedjoudh forest. The large-scale offensive targeting al-Qaeda elements, including air bombardments, began earlier this week.
Posted by: Fred || 05/09/2009 00:00 || Comments || Link || E-Mail|| [336061 views] Top|| File under: al-Qaeda in North Africa
Europe
Guantanamo detainee set to start new life in France
[Beirut Daily Star: Region] The family of an Algerian national held at the US prison camp in Guantanamo for seven years is delighted he is due to arrive in France next week to start a new life. Lakhdar Boumediene, 42, would be the first non-French citizen from Guantanamo to be taken in by France since President Barack Obama pledged to shut down the prison camp when he took office in January.

"I cannot hide the fact I am really happy. Soon, he is going to be freed," his wife Abassia Bouadjimi told AFP Wednesday from Algeria.

"He really is keen to be free, and be with his wife and children," said his sister-in-law Louiza Baghdadi, who plans to welcome him into her home in Nice, she told AFP.

French Foreign Ministry spokesman Eric Chevallier said earlier in Paris that France was "finalizing details to be able to accept him in France before the end of next week."

French President Nicolas Sarkozy had agreed following a meeting with Obama in Strasbourg last month to take in the detainee who was cleared for release in November.

Sarkozy applauded Obama's decision to shut down the camp that he described as an affront to US values and democracy. "We don't combat terrorists with terrorist methods, we combat them with the methods of democracy," he said.

France had said it was ready to help Washington shut down the camp by accepting detainees but that the decision would be taken on a case-by-case basis.

Boumediene was among six Guantanamo inmates arrested in Bosnia in 2001 and initially charged with plotting to attack the US Embassy in Sarajevo. The detainee, who has staged hunger strikes, is expected to be hospitalized briefly before being reunited with Baghdadi.

More than 800 men and teenagers have passed through Guantanamo since former US president George W. Bush opened it on January 11, 2002 to hold "war on terror" suspects in the wake of the September 11, 2001 attacks. Some 245 prisoners are still held at the jail located at the US naval base in Guantanamo Bay, with around 60 of them cleared for release. Obama has vowed to close it by January 2010.
Posted by: Fred || 05/09/2009 00:00 || Comments || Link || E-Mail|| [336061 views] Top|| File under: al-Qaeda
India-Pakistan
Pak army violates ceasefire, shells Indian posts in J&K
Pakistani army on Saturday violated ceasefire as they fired two mortar shells on the Indian positions along the Line of Control in Rajouri district of Jammu and Kashmir.

There were two rounds of mortar fired from across the border from 1900 hrs to 1915 hrs in Janjard area, over 100 kms from here, of Nowshera sector tonight, a senior army official told PTI.

However, the shell landed away from the post and there was no casualty in the attack, he said.

It was a ceasefire violation and Indian troops did not retaliate, he added.

This was the second ceasefire violation by Pakistani troops this year, the previous one having come in March.

Posted by: john frum || 05/09/2009 18:30 || Comments || Link || E-Mail|| [336070 views] Top|| File under:
Pak Army pamphlets in Malakand: 'Taliban same as Jewish forces'
MALAKAND: As preparations are underway for a full scale operation to restore governments writ in Malakand region, hundreds of thousands of people are fleeing the violence- wrecked areas to find shelter with relatives in relatively safer places or end up in relief camps set up for the IDPs in various areas.

Heavy reinforcements were seen being moved to Swat, Lower Dir and Malakand districts on Friday. Curfew has been declared in entire Lower Dir district from 8pm Friday to 7am Saturday while Malakand district was under curfew from 9pm Thursday to 3pm Friday. Long columns of troops backed by tanks and artillery were heading towards Swat and Lower Dir.

Helicopters, jet fighters and artillery pounded suspected positions in the troubled region and fierce clashes between ground forces and militants have been reported from Maidan area of the Lower Dir. Telecommunication including cellular phones have been jammed in different parts of Malakand while most areas were without electricity.

There is no confirmation of the armys claim that over 140 militants had been killed in the offensive during last 24 hours.

Witnesses said that entire Swat district, parts of Lower Dir and Buner districts were still under the militants control. Sources said that 15 militants were killed and scores wounded in choppers shelling in Kabal and Kanju areas of Swat district. Three people were killed in militants attack on Circuit House in Mingora city. Reinforcements reached Chakdara town but could not proceed towards Swat.

Officials claimed that ten militants were killed in Maidan area of Lower Dir where house of Rizwanullah, son of Sufi Muhammad was also targeted. But a local militant leader claimed that one Taliban fighter was killed in exchange of firing with militants.

In another incident a convoy was attacked in Kala Doog area in which one soldier Khalid Khan was killed and another wounded. Heavy fighting continued between forces and militants in Maidan.

Security forces earlier claimed to have taken complete control of Maidan, the hometown of Sufi Muhammad. But, residents said that militants were roaming in Talash, Adeenzai and other towns of Lower Dir. Militants visited mosques in Talash and Adeenzai areas asking people to join them in fighting against security forces.

In Buner district, one minor was killed and another suffered injuries when a mortar shell hit a residence in Bhai Kalay on Thursday night. Tension prevailed in the district and authorities did not relax curfew in affected areas.

As fighting intensified, thousands of people are moving out from the troubled region. Large number of people could not leave their houses due to curfew and air strikes. Women, children and senior citizens are coming out of the hostile areas and looking for shelters in the plain areas. Long queues of pickup trucks, tractors and trucks loaded with internally displaced persons were heading towards Swabi, Mardan and Peshawar.

Besieged residents of Mingora town have been pleading for lull in military action to enable them to move to safer places. People have started leaving Talash, Adeenzai and parts of Batkhela. Over 100 families left Talash town on Friday.

A Dawn photographer who visited parts of troubled Buner district on Friday said that Ambela, which was said to have secured by the security forces, has become a ghost town. Burnt vehicles and wreckage of damaged houses littered the streets. Despite taking complete control of the town, terrified residents were seen moving out of the troubled spots.



The security forces also distributed pamphlets in various areas accusing the Taliban of playing in the hands of anti-Pakistan elements. 'They are the same as Jewish forces who are against the existence and security of the country and wanted to create disturbance in the region, read a leaflet.


The security forces also distributed pamphlets in various areas accusing the Taliban of playing in the hands of anti-Pakistan elements. 'They are the same as Jewish forces who are against the existence and security of the country and wanted to create disturbance in the region, read a leaflet.

Government has planned to provide appropriate source of earning to the Taliban in Swat. But they (Taliban) violated the deal, started displaying weapons, occupied property of local people, started extorting money from the people and arranged forced mirages in the garb of mirage bureau, it said.
Posted by: john frum || 05/09/2009 18:00 || Comments || Link || E-Mail|| [336068 views] Top|| File under:
War planes pound militants' hideouts in Kabal
[Geo News] Security forces backed by fighter aircrafts pounded suspected militants' positions situated in different parts of Kabal tehsil as operation continued on Friday for the 12 consecutive days in restive Swat valley. Earlier in the day, militants blew up an other girls' school with explosive material in Kanju area, while unknown assailants robbed a private bank in Mingora city. Amid security concerns, all public and private banks were closed for an indefinite period in Swat. While curfew is still in force in District Swat for an indefinite period of time. In Lowe Dir, curfew will remain in force from 8pm to 6am. Meanwhile, helicopter gunships carried out bombardments on militants' positions in Chakadra Gulabad place.

Posted by: Fred || 05/09/2009 00:00 || Comments || Link || E-Mail|| [336061 views] Top|| File under: TTP
Taliban blow up Umar Baba's shrine
Taliban on Friday blew up the shrine of Sheikh Umar Baba at Regi area of the city, locals told Daily Times. According to the police, the explosives had been planted near the pillars of the centuries-old shrine, APP reported. Locals said a blast around 3am destroyed the shrine situated on Palosi Road. A local resident said the villagers were now worried about other shrines in the area. Meanwhile, the Taliban also blew up two plazas and killed a local activist in Adezai area in the Mattani Police Station jurisdiction. Adezai Union Council Nazim Abdul Malik told reporters that Taliban had planted bombs in two plazas that went off around 2am on Friday. He said at least 16 shops and houses were destroyed in the blast. Taliban also killed a local activist, Shamim, in the Adezai village around 8am on Friday.
Posted by: Fred || 05/09/2009 00:00 || Comments || Link || E-Mail|| [336061 views] Top|| File under: TTP
4 killed as rocket hits refugee camp in Darra
At least four people were killed and several others injured when a rocket fired from an unidentified location hit an Afghan refugee camp in Jangal Khel area, while the security forces launched a fresh operation against the Taliban in Darra Adam Khel. Four people, including two women and a child were killed when the rocket hit a house at the Afghan Refugee Camp number two. Three children were also seriously wounded. Meanwhile, according to security sources, an operation had been launched against the Taliban in Shen Dhand, Tor Chappar, Sunni Khel, Bosti Khel and Akhorwal areas in Darra Adam Khel. The security forces were targeting Taliban hideouts with heavy artillery.
Posted by: Fred || 05/09/2009 00:00 || Comments || Link || E-Mail|| [336061 views] Top|| File under: TTP
1.2 million people leave Buner, Swat other areas
[Geo News] As many as 1.2 million people have migrated from Buner, Swat and other areas of NWFP amid the ongoing military operation in these areas. NWFP Minister for Environment and Forests Wajid Ali giving press briefing in Peshawar Media Centre said this. Meanwhile, Chairman National Disaster Management Authority (NDMA) Farooq Ahmed Khan said arrangements have been made to look after 80,000 displaced persons coming from Malakand Division and tribal areas.

Relief camps have been set up in Yar Hussain, Jalala, Cheekh Faizan, Shah Mansoor, Hand and Pir Daga areas for the refugees. So far 13,000 families have been registered at the relief camps. Edhi Welfare Trust sources say that more than 92,000 families have taken shelter in relief camps set up in Hayatabad, Charsadda, Noshera, Mardan, Swabi, Malakand and other areas. Pakistan Muslim League-Q President Chaudhry Shujaat Hussain has also set up a relief fund for the displaced persons.

Posted by: Fred || 05/09/2009 00:00 || Comments || Link || E-Mail|| [336078 views] Top|| File under: TTP
Over 140 Taliban killed in Swat offensive
[Bangla Daily Star] Pakistan said yesterday an air and ground offensive to crush the Taliban in the northwest killed more than 140 militants and seven soldiers in an escalating conflict that has displaced hundreds of thousands.

Warplanes bombed rebel hideouts in the Swat valley, an ex-ski resort, where up to 15,000 security forces are deployed under orders to wipe out extremists branded by Washington as a terror threat to the West. "The army is now engaged in a full-scale operation to eliminate miscreants," military spokesman Major General Athar Abbas announced. "During the last 24 hours approximately over 140 militants have been killed in different areas," he said. Seven soldiers had also died, he added.

About 143 militants were killed in Swat while in the neighbouring district of Buner six were killed. People fleeing the area, however, have accused the military of also killing civilians in the fierce bombardment. It was impossible to confirm the death tolls independently, given ongoing operations across three districts which began late last month when the hardline insurgents advanced to within 100 kilometres (60 miles) of Islamabad.

The UN refugee agency has warned up to one million people have been displaced in northwest Pakistan, with tens of thousands streaming out of Buner, Lower Dir and Swat, registering in camps or sheltering with families. "The provincial government estimates between 150,000 to 200,000 people have already arrived in safer areas of North West Frontier Province (NWFP) over the last few days," UNHCR said in a statement. It said another 300,000 were "already on the move or about to move".

Those fleeing the latest escalation of hostilities join another 555,000 previously displaced Pakistanis who fled their homes in the tribal areas and NWFP since August 2008 and are already registered, the agency said. Bedraggled refugees flooded out of Swat, some on foot leading goats and cattle, others crammed into cars with bags, blankets and bundles of clothes.

A teacher joining the convoy of refugees fleeing Swat's main town of Mingora said it was completely under Taliban control. "Whenever I see jets and helicopter gunships, I see death hovering overhead," said Zubair Ahmed, a teacher escaping on foot from Mingora with eight members of his family. "Mingora is totally under Taliban control. They are roaming the streets with mortars and Kalashnikovs. There are no security forces in sight anywhere."

The fighting has sunk a controversial February deal between the government and an Islamist hardliner that aimed to put three million people under sharia law in a bid to end a Taliban uprising. Islamabad is now saying it will fight to the end.

Fighter jets pounded militant hideouts in the towns of Matta, Kabal and Khawazakhela in Swat district after a night of intense gunfire in those Taliban bastions, a local military official said. Abbas told reporters the military was battling 4,000 militants in the Swat valley, including Uzbeks and Tajiks who may have crossed the porous border from Afghanistan, which is also battling a Taliban uprising.

The full-scale offensive was launched after Prime Minister Yousuf Raza Gilani late Thursday appealed for unity against extremists whom he said were risking the sovereignty of the nuclear-armed nation and violated the peace deal. He said the armed forces had been called on "to eliminate the militants and terrorists" to restore the "honour and dignity of our homeland."

President Asif Ali Zardari, in Washington for talks aimed at quelling the chronic unrest that has alarmed the United States, vowed military operations would last until "normalcy" had returned to Swat. "It's a regional problem, it's a worldwide problem," he said after meeting key Congressional leaders urgently trying to complete a 7.5 billion-dollar aid package to shore up the weak civilian government.

US President Barack Obama has placed Pakistan at the heart of the struggle against Al-Qaeda, and has branded extremists in the northwest as the biggest terror threat facing the West. Critics said the February deal emboldened the Taliban, and have welcomed the renewed military offensive, which also has broad public support.
Posted by: Fred || 05/09/2009 00:00 || Comments || Link || E-Mail|| [336065 views] Top|| File under: TTP
Sri Lanka
'Sri Lankan troops break more rebel defences'
Sri Lankan soldiers have overrun another Tamil Tiger defence line standing between government troops and the small strip of territory still held by the ethnic rebels, the Defence Ministry said on Friday.

In heavy fighting late on Thursday, troops captured a mud embankment built by the Liberation Tigers of Tamil Eelam (LTTE) to slow down the government's offensive. "Troops continued their advance further ... amidst stiff resistance as LTTE terrorists made their maximum effort to hold the earth bund (embankment) built to obstruct the security forces," the ministry said. It said that the Tigers had left behind dead bodies on the battlefield, but gave no detailed breakdown of casualties. "Troops also received minor damages from exploding anti personnel mines," the ministry added.
Posted by: Fred || 05/09/2009 00:00 || Comments || Link || E-Mail|| [336061 views] Top|| File under:
Who's in the News
30
[untagged]
5
TTP
5
Govt of Pakistan
3
al-Qaeda
3
Jamaat-e-Islami
2
Govt of Sudan
2
Govt of Syria
2
Govt of Iran
1
Lashkar e-Taiba
1
Taliban
1
al-Qaeda in North Africa
1
Hamas
1
Hezbollah
1
Iraqi Insurgency
1
Islamic Courts
Bookmark
E-Mail Me
The Classics
The O Club
Rantburg Store
The Bloids
The Never-ending Story
Thugburg
Gulf War I
The Way We Were
Bio
Merry-Go-Blog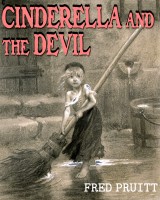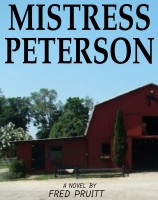 On Sale now!


A multi-volume chronology and reference guide set detailing three years of the Mexican Drug War between 2010 and 2012.

Rantburg.com and borderlandbeat.com correspondent and author Chris Covert presents his first non-fiction work detailing the drug and gang related violence in Mexico.

Chris gives us Mexican press dispatches of drug and gang war violence over three years, presented in a multi volume set intended to chronicle the death, violence and mayhem which has dominated Mexico for six years.
Click here for more information


Meet the Mods
In no particular order...


Steve White
Seafarious
tu3031
badanov
sherry
ryuge
GolfBravoUSMC
Bright Pebbles
trailing wife
Gloria
Fred
Besoeker
Glenmore
Frank G
3dc
Skidmark



Better than the average link...



Rantburg was assembled from recycled algorithms in the United States of America. No trees were destroyed in the production of this weblog. We did hurt some, though. Sorry.
3.231.217.107

Help keep the Burg running! Paypal: