Afghanistan
Afghan official: 147 dead in fighting
KABUL (AP) -- U.S. and Afghan investigators examined demolished buildings and graves in two western Afghan villages where a local official said Thursday he collected the names of 147 people who residents say were killed in a disputed incident involving U.S. forces and Taliban militants.

If local reports of the death toll are confirmed, it would be the deadliest case of civilian casualties in Afghanistan since the 2001 U.S.-led invasion that ousted the Taliban regime.

Although the results of the joint U.S.-Afghan investigation were not expected to be announced until Friday, Afghans blamed the deaths on U.S. bombing raids. In the capital of Farah province, where the fighting took place, some 150 stone-throwing protesters chanted "Death to America" and clashed with police.

The large number of civilian deaths comes at an awkward time for the Obama administration as it steps up its military campaign here while emphasizing the importance of nonmilitary efforts to stabilize the country. President Barack Obama expressed great sympathy over the loss of life in a White House meeting Wednesday with Afghan President Hamid Karzai.

Defense Secretary Robert Gates, whose two-day visit in Afghanistan was overshadowed by the case, offered a new expression of U.S. regret for the deaths but stopped short of taking blame. U.S. officials maintained that the Taliban might have been responsible for at least some of the deaths.

There has been no official death count, either from the Americans or the Afghans, from the fighting in the Bala Buluk district Monday night and Tuesday.

Abdul Basir Khan, a member of Farah's provincial council who said he helped the joint delegation from Kabul with their examination Thursday, said he collected names of 147 dead - 55 at one site and 92 at another. Khan said he gave his tally to the Kabul team.

He said villagers told investigators that many of the dead were buried in mass graves of 20 or so people. Investigators did not exhume the bodies, according to Khan.

Crying residents angrily showed investigators bombed-out buildings and lines of graves.

"They were pointing to graves and saying, 'This is my son, this is my daughter,'" Khan said.

The international Red Cross has said that women and children were among dozens of dead people its teams saw in two villages, where houses lay in ruin following the bombing.

What happened remained a matter of dispute.

U.S. forces ordered airstrikes on Taliban militants after a firefight, but Afghan officials say the bombs killed civilians who were hiding in their homes.

Villagers said they gathered children, women and elderly men in several compounds near the village of Gerani to keep them away from the fighting, but that the compounds were hit by airstrikes.

Three U.S. defense officials, speaking anonymously, said Thursday that it is possible the investigators would find a mix of causes for the deaths - that some were caused by the firefight between the Americans and the Taliban, some by the U.S. airstrike and some deliberately killed by Taliban fighters hoping U.S. bombings would be blamed.

Taliban militants often take over civilian homes and launch attacks on Afghan and coalition forces. U.S. officials say the militants hope to attract U.S. airstrikes that kill civilians, thereby giving the militants a propaganda victory.

U.S. military spokeswoman Capt. Elizabeth Mathias said she did not yet have information on what the investigative team found. A U.S. brigadier general headed the team, along with Afghan military and police officials.

Posted by: GolfBravoUSMC || 05/07/2009 14:16 || Comments || Link || E-Mail|| [336064 views] Top|| File under: Taliban
German elite troops nab high ranking Taliban Terrorist
Sorry for the German link, I couldn't find an English one yet.


I found one.


The article says that German elite troops KSK pursued Abd al-Racik, who is suspected to have orchestrated terror attacks against German troops in Afghanistan, though the mountains for hours until they caught him.
Posted by: European Conservative || 05/07/2009 11:56 || Comments || Link || E-Mail|| [336067 views] Top|| File under:
U.S. military: Taliban killings prompted airstrikes
(CNN)-- Afghan civilians were killed in U.S. airstrikes during fighting this week in western Afghanistan, local officials and the Red Cross said. The reports come as concerns mount over noncombatant casualties in the war against the Taliban.

But the top U.S. commander in Afghanistan said the U.S. military suspects the incident started when Taliban militants entered the area and beheaded three civilians. And another senior U.S. military official said Taliban militants may have killed as many as 15 civilians with grenades and then paraded their shrapnel-riddled bodies through villages in western Afghanistan.

U.S. Secretary of State Hillary Clinton said Wednesday she "deeply regrets" the loss of civilian lives but pointed out "we don't know all of the circumstances" and promised an investigation. Afghan officials have said that a number of civilians died Tuesday during U.S. airstrikes on villages in Farah Province.

The International Committee of the Red Cross said in a news release that its "impression was that dozens of people, including women and children, had been killed." The ICRC workers were told that some of the dead had already been buried by the time they arrived on the scene. "We are deeply concerned by these events," Reto Stocker, the ICRC's head of delegation in Kabul, Afghanistan, said in a statement. "We know that those killed included an Afghan Red Crescent volunteer and 13 members of his family who had been sheltering from fighting in a house that was bombed in an airstrike."

But U.S. officials believe the Taliban deliberately engineered a ground attack against Afghan and U.S. forces, expecting the United States would call in airstrikes. They said the Taliban were then prepared to kill the civilians.

A senior U.S. military official said there was "very reliable intelligence" that Taliban fighters rounded up three families, including women and children, and killed them with grenades. The official would not allow his name to be used because a preliminary investigation into the matter is ongoing and no conclusions have been reached.

Their bodies, shrapnel wounds visible, were then put into the backs of trucks and driven through the area in an effort to convince villagers that the U.S. military operation had killed them. The official said he did not know who drove the trucks -- other Taliban or local Afghans forced into duty. "No one is disputing people died, it's how they died," the official said. "What we do have is strong evidence to support that a number of women and children were killed by the Taliban and their bodies were driven by locals as evidence of U.S. bombing," the official said.

Some Afghan civilians may have been killed or wounded before the airstrikes during ground fighting between the Taliban and Afghanistan and U.S. forces, the official said. But the military's investigation found no evidence of large-scale civilian deaths resulting from the airstrikes themselves, despite the claims from Afghan officials and the Red Cross. U.S. military investigators found no evidence of human remains in any of the four bomb craters it examined, the official said.

The news comes as Afghan President Hamid Karzai visits Washington this week. Karzai and his Pakistani counterpart, President Asif Ali Zardari, are talking with key congressional leaders and policymakers ahead of meetings with President Obama and Clinton.

Speaking in Washington, Clinton -- flanked by Karzai and Zardari -- said the United States and Afghanistan will jointly investigate the airstrike and its aftermath. She said Washington already has sent a team of investigators to the region.

The ICRC team found dozens of dead bodies in two villages, spokeswoman Jessica Barry in Kabul, told CNN.

The increase of international troops in Afghanistan has raised a concern that fighting will intensify and civilians will face greater risks of getting hurt, she said. "It's all sides who need to respect the civilians," Barry said. "And this is the message we pass to all the armed forces, to the international forces, to the Taliban, to the armed opposition."
Posted by: tu3031 || 05/07/2009 11:24 || Comments || Link || E-Mail|| [336063 views] Top|| File under: al-Qaeda
30 Pakistani, Chechen Taliban killed in Afghanistan
At least 25-30 Pakistani and Chechen Taliban were among those killed in the US-led airstrikes in Farah province on Monday, western Afghanistan Police spokesman Abdul Rauf Ahmadi said on Wednesday. Teams from the Afghan government, international forces and the International Committee of the Red Cross (ICRC) would travel to the area to investigate, he added.

Meanwhile, western Farah Province Governor Rohul Amin said he feared that 100 civilians had been killed. Provincial Police chief Abdul Ghafar Watandar said the death toll could be even higher. If confirmed, those even higher figures could make the incident the single deadliest for Afghan civilians since the campaign to topple the Taliban started in 2001.

President Hamid Karzai sent a joint US-Afghan delegation to investigate the incident, his office said. Provincial Police Chief Watandar said Taliban guerrillas had used civilians as shields, herding them into houses in the villages of Geraani and Ganj Abad, that were then struck by US-led coalition warplanes. The airstrikes killed about 120 civilians and destroyed 17 houses, he said.
Posted by: Fred || 05/07/2009 00:00 || Comments || Link || E-Mail|| [336063 views] Top|| File under: al-Qaeda
Africa Horn
Somali pirates fire at U.S. Navy ship
MANAMA (Reuters) – Pirates have fired small arms weapons at a U.S. Navy supply ship off the coast of Eastern Somalia, the first attack of this kind since last year's surge in pirate attacks, the U.S. Navy said on Thursday.

The USNS Lewis and Clark was chased for about an hour on Wednesday morning by two pirates skiffs, but neither came closer than about one nautical mile to the U.S. vessel, the U.S. Navy's Fifth Fleet said in a statement. The small arms fire fell well short of the U.S. ship which speeded up to evade the skiffs.

The USNS Lewis and Clark earlier served as a temporary detention facility for suspected pirates arrested at sea, but its operations are now limited to providing supplies to other U.S. ships operating in the area.
Posted by: tu3031 || 05/07/2009 09:33 || Comments || Link || E-Mail|| [336068 views] Top|| File under:
Africa North
Al-Qaeda in North Africa
The gang that kidnapped Bob Fowler has global designs
Osama bin Laden's right-hand man, Ayman al-Zawahiri, had high hopes for the African Islamist group that held Canadian diplomats Robert Fowler and Louis Guay captive for months before releasing them along with two tourists last week. Earlier this decade, violent Islamism was floundering in North Africa. Government crackdowns and amnesty programs in Algeria had weakened the once-powerful Salafist Group for Preaching and Combat, an offshoot of the Armed Islamic Group, whose murder of civilians had already dried up much of its popular support. And so, like a struggling independent business looking for ways to stay afloat, the Salafist Group for Preaching and Combat sought out the patronage of a wealthier and more powerful terrorist conglomerate: al-Qaeda.
Posted by: ryuge || 05/07/2009 03:37 || Comments || Link || E-Mail|| [336071 views] Top|| File under:
Algeria, bordering Sahel countries mount joint offensive against al-Qaeda
[Maghrebia] Algeria, Mali, Niger and Mauritania are preparing to launch a massive combined anti-terrorist operation against al-Qaeda in the four countries' border region. Algeria, which has the strongest military and the longest border with this troubled zone, already began flying military aid into Mali.

This is the largest operation to date in the vast desert region, long favoured by smugglers and terrorist groups as a hiding place and trafficking route.

Anti-terrorism experts fear that the porous nature of Saharan borders and the inability of governments to patrol adequately will lead to the development of a "second Afghanistan", where terrorists can train and co-ordinate with impunity.

The announcement of the operation comes at a time when efforts are under way to obtain the release of two European men (one British and one Swiss) held by a terrorist group led by Yahia Abi Amar.

"The timing chosen by the region's armies coincides with the steps being taken to get the hostages released," one expert told Magharebia. Speaking anonymously, he added that the military planners don't want to let the captors escape, as has happened in the past.

"It's been shown that western countries have made a tactical error by meeting the terrorist groups' ransom demands," he continued, saying that the money is then used to purchase weapons.

According to Salima Tlemçani, a journalist with El Watan and a specialist in terrorism-related issues, Algeria is offering a broad range of military aid to support the operation.

"This is a considerable consignment of military equipment, armament, telecommunications equipment and fuel," she said. "The first consignment will be followed over the coming weeks by four more, carried by Algerian air force transport."

Tlemçani said Algerian officials received a detailed list of Malian military requirements during an April visit to Bamako.

Algerian security expert Bouelame Ghoumerassa said the current operation indicates a shift in the region from mere information-sharing to more profound co-ordination. The enhanced co-operation serves two purposes, Ghoumerassa said: first, to contain the activities of jihadist groups in the area which have worsened with the kidnapping Western nationals; and second, to show that the Sahel countries possess the necessary capabilities to provide for their own security.

The leaders of six countries -- Algeria, Mali, Niger, Libya, Burkina Faso and Chad -- have agreed to a summit in Bamako to develop a unified strategy, but it has been postponed on three different occasions.

In a recent interview with El Watan, Malian President Amadou Toumani Touré attributed the delay to certain nation's agendas, but said he expected it to be held "when the necessary circumstances are available".

Touré stressed, however, that his country always stands up to threats.

"We fight them on a daily basis," he said. "The quantities of arms, munitions and drugs we intercept on a regular basis are proof of our commitment on the ground."

He described the challenge his government faces in maintaining security: "Mali's borders in the north cover huge distances: there is a 1,200 km border with Algeria, 2,000 km with Mauritania and 900 km with Niger. Is it an easy thing for us to control all these areas with the limited resources we have? "

"That's why I say that the solution can only be a collective one," Touré concluded.
Posted by: Fred || 05/07/2009 00:00 || Comments || Link || E-Mail|| [336066 views] Top|| File under: al-Qaeda in North Africa
Raw Video: Inside a Pirate Assault
In Senate testimony yesterday, Philip Shapiro, the president and CEO of Liberty Maritime, the owner of the Liberty Sun, made a plea for Congress to change laws so private shipping companies could arm themselves. Recent pirate attacks, he said, were a "game changer." And he said the government needed to provide onboard security teams in high-threat shipping lanes while the laws are being changed.

I sudddenly have a taste for the open seas.
Posted by: PartJew || 05/07/2009 00:00 || Comments || Link || E-Mail|| [336063 views] Top|| File under:
Great White North
Canadian Muslim pleads guilty to terrorist plot
[Al Arabiya Latest] A Canadian man has plead guilty to participating in a terrorist plot three years ago to attack the Canadian parliament and take the prime minister hostage, prosecutors said Wednesday. Saad Khalid, 22, is the first adult in the group to admit a role in the alleged plot.

Khalid was part of a group of 18 Canadian Muslims arrested in mid-2006 in Toronto, accused of planning attacks in that city and in Ottawa, and having ties to jihadists in Pakistan. He entered a guilty plea in a Brampton courtroom on Monday, but a publication ban ordered by the court prevented its publication until Wednesday.

Khalid faced two charges of "knowingly participating in or contributing to ... activities of a terrorist group ... (enabling it) to carry out a terrorist activity," and intending to cause a deadly and destructive explosion, said an indictment.

The group allegedly planned to attack the Canadian parliament and to take hostages, including Prime Minister Stephen Harper, to force Canada to withdraw its forces from Afghanistan. Prosecutors said the group wanted to obtain three tons of ammonium nitrate, a fertilizer that can be used to make explosives. But after the arrests, authorities dropped charges against seven of the suspects, and they were freed.

In September, one of the youngest of the group whose name cannot be revealed because of his age, was found guilty of terrorist activities. He is now 20 and remains in prison.

Khalid, and other members of what was dubbed the Toronto 18, was arrested in June, 2006 and charged with terror-related offences. Nine others still remain in custody awaiting trial.
Posted by: Fred || 05/07/2009 00:00 || Comments || Link || E-Mail|| [336063 views] Top|| File under: al-Qaeda
India-Pakistan
Sufi Mohammad's son killed in Lower Dir shelling
LOWER DIR: Sufi Mohammad's son Kifyatullah has been killed in shelling during the security forces' operation in Lower Dir's Maidan area, said family sources. Meanwhile, intense clashes between militants and security forces continued in Maidan as 15 troops went missing in the district.

'I have been informed by the family of Maulana Sufi Mohammad that his son, Kifayatullah, has died and his brother-in-law is seriously injured,' said the TNSM spokesman, Ameer Izzat Khan.

The TNSM chief, Sufi Mohammad, has been calling for an end to the military operation in the area since it started, threatening to abandon the peace deal with the government and making numerous objections to the implementation of the Nizam-i-Adl. Following this event it is uncertain how the TNSM chief will react, making the future of the peace deal highly sketchy.


DER!



This article starring:
AMIR IZZAT KHAN
TNSM
KIFYATULLAH
TNSM
SUFI MOHAMAD
TNSM
Posted by: Kofi Claitle6576 || 05/07/2009 08:08 || Comments || Link || E-Mail|| [336078 views] Top|| File under:
Refugees fleeing Swat Valley tell of Taliban crimes, abuses
GOLRA, Pakistan - Hajji Karim and his extended family of 70 were camped in a dirt-floor stable 10 miles outside Islamabad, the Pakistani capital. It was as far as they could get from the Swat Valley, where thousands of people are fleeing from the ravages of the Taliban and the imminent prospect of war with government forces.

When Taliban fighters first entered Karim's village last month, he recounted, they said they had come to bring peace and Islamic law, or sharia, to Swat. But the next day, two of the fighters dragged a policeman out of his truck and tried to slit his throat. Horrified, a crowd rushed over, shouting and trying to shield the officer. The fighters let him go, but the incident confirmed the villagers' worst suspicions.

"We all said to each other, what sort of people have come here? And what kind of sharia is this? Cutting off people's heads has nothing to do with Islam," recounted Karim, 55, a bus driver. "The people were filled with great rage, and great fear."


Posted by: Kofi Claitle6576 || 05/07/2009 08:05 || Comments || Link || E-Mail|| [336061 views] Top|| File under:
Maoists ambush police party, kill 11
[The Hindu National] Eleven persons, including seven police personnel, were killed on Wednesday when Maoists ambushed a special party three km from the Vinjaram base camp in the Dantewada district of Chhattisgarh.

Four civilians, including the vehicle driver, died on the spot along with five special police officers (SPOs) and two CRPF personnel. The naxalites snatched some weapons.

The police party was on its way back after delivering a consignment of monthly ration at a police camp at Bhejji, when the Maoists triggered a land mine blast.

After the delivery, its members travelled for a major distance by foot. The Maoists swooped on the party the moment the police personnel boarded the vehicle for the return journey. Police have launched a massive combing operation on the inter-State border.
Posted by: Fred || 05/07/2009 00:00 || Comments || Link || E-Mail|| [336065 views] Top|| File under:
TTP warns NWFP doctors over dress
[The News (Pak) Top Stories] The banned Tehrik-e-Taliban Pakistan (TTP) has allegedly warned doctors of the public sector hospitals in Peshawar to stop wearing shirts and trousers or face suicide bombing.

A senior doctor at the oldest public sector hospital of the NWFP ñ the Lady Reading Hospital (LRH) -- told The News on condition of anonymity that they had received a letter from the TTP, asking doctors and all other medical staff to immediately stop wearing shirts and trousers or suicide bombers would target them at their institutions.

He said the chief executive of the LRH, after receiving the TTP letter on April 28, circulated the communication to the medical superintendent, deputy medical superintendents and other senior staff members of the hospital and directed them to take precautionary measures.

The doctor said the chief executive had mentioned in his circular that the TTP threat should be taken seriously, urging doctors and other staff members to stop wearing shirts and trousers. The staff member said the alleged TTP threat had sent a wave of shock among the doctors' community.

Two other senior doctors at the Hayatabad Medical Complex and the Khyber Teaching Hospital (KTH) also confirmed receiving similar threats from the TTP. They said chief executives of all the three teaching hospitals directed their staff members, particularly doctors, to stop wearing shirts and trousers so that they could be saved from suicide bombers.

When reached by telephone, NWFP Secretary for Health Dr Sohail Altaf confirmed the threatening letters that were received by the hospital executives from unknown people. He said he too had received a copy of the letter, which he haddispatched to the NWFP police chief, Malik Naveed Khan, for investigation. Sohail Altaf said he did not believe the Taliban would have sent the letter.

The secretary said it seemed that certain elements had started terrorising peaceful citizens in view of the situation the people were facing these days. A senior doctor at the LRH said the threatening letter had created extreme panic and many doctors had stopped wearing the dress after the warning from the Taliban.

"It shows there is no writ of the government and Pakistan has become a Taliban state. It is a serious issue as the Taliban have practically started interferering into the personal matters of citizens and affairs of the government departments," said a senior doctor at the KTH.
Posted by: Fred || 05/07/2009 00:00 || Comments || Link || E-Mail|| [336063 views] Top|| File under: TTP
Mausoleum, shrine blown up in Orakzai Agency
Unidentified men blew up an under-construction mausoleum in Lower Orakzai Agency on Wednesday. Residents told Daily Times that the men blew up the mausoleum of Khyal Muhammad in a graveyard in Shehan area. He was killed in Dubai six months ago and his family was getting a mausoleum constructed on his grave. Meanwhile, unidentified armed men abducted a government primary school teacher Zahiruddin from Hangu when he came to a bank to withdraw his salary. Unidentified armed men also blew up the shrine of Maulvi Rehman in in Shakian area of the agency, Online reported. No casualties were reported. The blast also damaged a few houses near the shrine.
Posted by: Fred || 05/07/2009 00:00 || Comments || Link || E-Mail|| [336066 views] Top|| File under: TTP
40 militants perish amid skirmishes with security forces
[Geo News] At least forty militants were killed amid clashes with the security forces here on Wednesday. Meanwhile, security forces have taken control of Zamarudkan area, Geo news reported. Thirty-five militants have been killed in the middle of security forces' crackdown in Zamarudkan area letting the area fall into the hands of forces. As many as 15 militants have perished in a major crackdown here in Takhtaband area while four security troops have died in an attack launched by militants on Mingora Gird Station and in a landmine blast occurred in Behrin area. Two security forces' personnel and five militants were also killed as security forces' gunship helicopters pounded militants hideouts in Tehsil Kabal. Reports of killing 18 militants were also came up amid clashes between security forces and offenders in various areas of Mingora. Meanwhile, some unidentified extremists have set ablaze a private bank after ransacking it in Syed-o-Sharif area and other three independent banks were also set ransacked and set on fire in Bank Square in Mingora. Curfew for an indefinite period has been clamped in Swat while the power supply to the area for the second consecutive day could not be restored.
Posted by: Fred || 05/07/2009 00:00 || Comments || Link || E-Mail|| [336063 views] Top|| File under: TTP
15 injured in grenade attack on mosque in DI Khan
[Geo News] Fifteen people have been injured in a blast occurred a mosque in Dera Ismail Khan on Wednesday. Police said the blast was caused by a grenade hurled into the mosque. Rescue efforts have been kick started at the blast site while the injured rushed to a nearby hospital.
Posted by: Fred || 05/07/2009 00:00 || Comments || Link || E-Mail|| [336061 views] Top|| File under: TTP
Grenade injures 17 in DI Khan mosque
At least 17 people were wounded after unidentified attackers threw a hand grenade at a mosque Dera Ismail Khan on Wednesday, police said. The attack took place when people were offering Isha prayers at the mosque. "Seventeen people were injured after a grenade attack on the mosque," local police official Diljan Khan told AFP. "The injured have been shifted to hospital and police have started an investigation," Khan said, adding that the attack on the Sunni mosque appeared to be linked to sectarian violence.
Posted by: Fred || 05/07/2009 00:00 || Comments || Link || E-Mail|| [336063 views] Top|| File under: TTP
More than 40,000 people flee Mingora
[Al Arabiya Latest] More than 40,000 civilians fled the key northwest Pakistani town of Mingora as fears grow of a fresh military offensive against Taliban fighters, as security forces said that sixty-four militants were killed in fighting in the Swat Valley on Wednesday.

Clashes have flared in the last few days in Mingora, the main town in the one-time ski resort devastated by a nearly two-year Taliban insurgency, as a peace deal with the hardliners appeared close to collapse. "More than 40,000 have migrated from Mingora since Tuesday afternoon," said Khushhal Khan, the chief administration officer in Swat.

Exodus
An intelligence official confirmed the mass movement of people, telling AFP that hundreds of cars were streaming out of the area. "An exodus of more than 40,000 people is the minimum number -- it should actually be more than 50,000," he said.

The army said 37 militants were killed in two clashes in the Swat Valley. Two soldiers were also killed. A paramilitary force said 27 other militants were killed in the nearby Buner district.

Pakistan's military has been locked in a fierce offensive in neighboring districts of Swat in the northwest, where armed militants advanced despite a February deal that the government had hoped would end a Taliban uprising.

Panic and confusion spread through Mingora on Tuesday after the military issued -- but then swiftly withdrew -- an evacuation order, and clashes between security forces and the militants broke out throughout Swat.

Taliban tighten their grip
Khan told AFP that the Taliban overnight tightened their grip on Mingora taking over several buildings, while four civilians were killed in the town -- three in a mortar attack and one shot dead by security forces. "They are patrolling in the streets in Mingora and occupying many official buildings, including a police station and a commissioner's office, which houses offices of top police and administration officials in Saidu Sharif," he said.

Local police said that the militants had vacated the buildings and dispersed into nearby mountains, similar to rugged terrain across the northwest where they have fought a guerrilla-style campaign against security forces.

The administration of President Asif Ali Zardari came under fierce criticism for the February agreement with an Islamist cleric to put three million people in the northwest under sharia, Islamic law, in a bid to end a Taliban uprising.
Instead of disarming as required under the deal, the Taliban pushed further south toward the capital Islamabad, taking over large swathes of the districts of Lower Dir and Buner and prompting the latest army offensive.
Posted by: Fred || 05/07/2009 00:00 || Comments || Link || E-Mail|| [336063 views] Top|| File under: TTP
3 suspected suicide bombers held in Lahore
[Geo News] Three suspected suicide bombers have been arrested from the provincial capital, intelligence sources said on Wednesday. They have been identified as Abdul Aziz, Misri Shah and Qari Shahid. The sources further said that the would-be bombers were brought to Lahore by a resident of Mohmand Agency.
Posted by: Fred || 05/07/2009 00:00 || Comments || Link || E-Mail|| [336063 views] Top|| File under: al-Qaeda in Pakistan
Military operation goes on in Dir
[Geo News] Military operation against Taliban insurgent continued on Wednesday in Lower Dir for the past 11 days. Amid uncertain security situation, the Malakand University was closed for five days and students were asked to vacate the varsity's hostels. Besides, Nazim exams postponed the F.A and F.Sc. exams. The military offensive against the extremists is in progress in tehsil Maidan of Lower Dir. Security forces today bombed and destroyed several suspected militants' positions in the restive tehsil. The District Coordination Officer Ghulam Muhammad told that curfew would remain in force in Maidan tehsil till 8am on Thursday.
Posted by: Fred || 05/07/2009 00:00 || Comments || Link || E-Mail|| [336061 views] Top|| File under: TTP
69 Taliban killed, forces seize Swat emerald mine
At least 69 Taliban were killed as the army pounded Taliban positions in Mingora and Buner and seized control of an emerald mine in Swat on Wednesday, in the first 'planned operation' since the collapse of a peace deal between the Taliban and the NWFP government, military sources said.

According to ISPR, four troops were killed and six injured in the fighting. The sources said heavy artillery was used and four helicopter gunships joined the attack on the mine in Fizaghat area of Mingora. Around 20 Taliban were killed when the helicopters struck their hideout near Takhtaband Bypass, while 27 were killed when the security forces pounded Taliban positions in other areas, sources said. At least 22 Taliban were killed in as forces raided a village west of Daggar, the sources added.

Malakand blast: Five security officials were killed and four others injured in a remote-controlled bomb blast near Pull Chowki in Chakkadra area of Malakand, a private TV channel reported. According to the channel, the blast occurred as a security convoy was heading to Mingora.
Posted by: Fred || 05/07/2009 00:00 || Comments || Link || E-Mail|| [336063 views] Top|| File under: TTP
Iraq
Iraq: Deadly suicide attack targets Baghdad market
[ADN Kronos] At least 10 people were killed and another 35 others were wounded in a car bomb attack in the Iraqi capital Baghdad on Wednesday. Officials said the bomb explosion targeted a vegetable market in the Sunni district of Dora, in the south of the city.

Some media reports suggested the bombing was a suicide attack carried out by a person driving a truck. The area of the city was at the centre of sectarian violence between Sunni and Shia in the wake of the US-led invasion of 2003.

There has been a surge in deadly bomb attacks in Baghdad in recent weeks. A total of 355 Iraqis were killed in April making it the bloodiest month this year. But the casualties are nowhere near levels reached in 2006 and 2007 when the insurgency and sectarian strife were at their peak.

The increased violence comes just weeks before a 30 June deadline for US troops to withdraw from all Iraqi urban areas, ahead of a complete withdrawal by the end of 2011.
Posted by: Fred || 05/07/2009 00:00 || Comments || Link || E-Mail|| [336063 views] Top|| File under: Iraqi Insurgency
Israel-Palestine-Jordan
IDF bombs three Gaza tunnels, after militants fire shells at Negev
[Haaretz Defense] Israel Air Force warplanes on Wednesday bombed three smuggling tunnels in the southern Gaza Strip near its border with Egypt, wounding four people. The Israel Defense Forces confirmed the attack, which came hours after militants in the Gaza Strip launched three mortar shells at the western Negev.

Israeli aircraft often attack the tunnels because of concerns that Gaza's militant Hamas rulers use them to smuggle weapons and explosives into Gaza. Palestinians also used the tunnels to bring in food, clothes, fuel and even livestock. Israel launched an offensive against Hamas in Gaza in late December after eight years of Palestinian rocket fire into Israel. That operation caused widespread damage in Gaza, which remains subject to a blockade by Israel and Egypt aimed at weakening Hamas.

The three shells that hit the Negev marked a recent upsurge in border violence after a two-week lull. The shells exploded in the Sha'ar Hanegev region, causing neither casualties nor damage. The attack came one day after the New York Times published an interview with Hamas political leader Khaled Meshal, whose Islamist group controls Gaza, in which he said gunmen in the coastal strip had unilaterally ceased cross border attacks.

Over the weekend, the Israel Air Force bombed five tunnel systems used for smuggling arms and other goods from Egypt into the Gaza Strip. The air strikes were launched in response to renewed rocket and mortar fire from the Gaza Strip into Israel. Sources in the Israel Defense Forces say the targets were destroyed.

At least two Palestinians died in the raids, according to emergency workers in the Gaza Strip. The dead are believed to be the first fatalities in fighting between Israel and the Palestinians since an air strike against tunnels in March.
Posted by: Fred || 05/07/2009 00:00 || Comments || Link || E-Mail|| [336061 views] Top|| File under: Hamas
Who's in the News
43
[untagged]
11
TTP
4
Govt of Pakistan
3
Govt of Iran
3
Hamas
3
al-Qaeda
2
Taliban
1
Hezbollah
1
al-Qaeda in Pakistan
1
al-Qaeda in North Africa
1
Iraqi Insurgency
1
Jamaat-e-Ulema Islami
Bookmark
E-Mail Me
The Classics
The O Club
Rantburg Store
The Bloids
The Never-ending Story
Thugburg
Gulf War I
The Way We Were
Bio
Merry-Go-Blog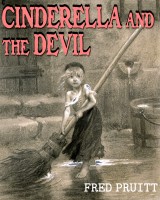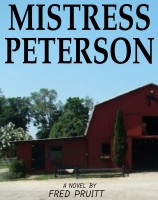 On Sale now!


A multi-volume chronology and reference guide set detailing three years of the Mexican Drug War between 2010 and 2012.

Rantburg.com and borderlandbeat.com correspondent and author Chris Covert presents his first non-fiction work detailing the drug and gang related violence in Mexico.

Chris gives us Mexican press dispatches of drug and gang war violence over three years, presented in a multi volume set intended to chronicle the death, violence and mayhem which has dominated Mexico for six years.
Click here for more information


Meet the Mods
In no particular order...


Steve White
Seafarious
tu3031
badanov
sherry
ryuge
GolfBravoUSMC
Bright Pebbles
trailing wife
Gloria
Fred
Besoeker
Glenmore
Frank G
3dc
Skidmark



Better than the average link...



Rantburg was assembled from recycled algorithms in the United States of America. No trees were destroyed in the production of this weblog. We did hurt some, though. Sorry.
3.231.217.107

Help keep the Burg running! Paypal: