Africa Horn
Somali pirates hijack 'Pakistani ship'
Somali pirates on Sunday said they hijacked a Pakistan-owned ship even as France and the Seychelles nabbed 14 more suspects in the intensifying international hunt for high-seas bandits.

The MV Al-Misan was captured on Friday around 100 kilometres off the capital Mogadishu, said Ahmed Abdi, a pirate commander in the coastal village of Harardhere. According to elders and traders in the region, the vessel was transporting vehicles and commodities such as sugar and cooking oil for Somali traders and had sailed from the United Arab Emirates.

"One of the two ships we hijacked ... is confirmed to have been chartered by Somali traders and there are already talks to release it. I think it will happen today," Ahmed Abdi told AFP by phone. One Somali trader with a stake in the hijacked ship's cargo said he was hopeful the vessel would be released soon.

"There are efforts to free the ship and its crew, Somali traders and elders are already negotiating with the pirates and we are hopeful that they will soon release it," Abdullahi Moalim Barre told AFP.

The Pakistani authorities said no ship was registered under the name MV Al-Misan.
Posted by: Fred || 05/04/2009 00:00 || Comments || Link || E-Mail|| [6470 views] Top|| File under: Pirates
Africa North
Ambush kills two police officers in Algeria
[Maghrebia] Two police officers were killed and another injured in a terrorist ambush Saturday (May 2nd) in Zemmouri, some 15km east of Boumerdes, local press reported. One of the slain officers was recently appointed by DGSN chief Ali Tounsi to head the mobile unit of the judicial police (BMPG) in Zemmouri.
Posted by: Fred || 05/04/2009 00:00 || Comments || Link || E-Mail|| [6465 views] Top|| File under: al-Qaeda in North Africa
Arabia
Three dead in south Yemen clashes
Three people were killed on Sunday in clashes between security forces and anti-government protesters in southern Yemen, where separatist sentiment is strong, officials and witnesses said.

The clashes, which have persisted for several days, prompted a rare call by the United States for an end to the violence it said could undermine the impoverished country's unity. Neighbouring Saudi Arabia, the world's largest oil exporter, fears instability in Yemen could allow it to become a launchpad for a revival of a 2003-2006 campaign by Al Qaeda militants to topple the US-allied ruling Al Saud family.Officials said opposition groups killed two civilians and wounded 20 in protests in the Raffan district of Lahej province near Aden in the south.

A member of the opposition Socialist Party said locals were defending themselves from government shelling of villages and farmland. One protester died in Dalea when a grenade exploded in what appeared to be an accident. Independent daily al-Ayyam said a man was shot dead on Saturday and four wounded in clashes in Habilain, where three died last month after locals objected to new army outposts.

Bashrahil Hisham Bashrahil, manager of the group that publishes al-Ayyam, said the authorities confiscated copies of the paper early on Sunday and detained some employees. He said in a statement the Aden-based paper had faced government pressure in recent weeks over photographs of clashes. Yemen is battling regular attacks by Al Qaeda militants and a Zaydi rebellion in the north and struggling to balance its authority with the fierce independence of some tribes. Clashes broke out a week ago at an opposition rally to mark the 1994 civil war, in which forces commanded by Yemeni President Ali Adbullah Saleh crushed the secessionist south.

US: "The United States embassy in Sanaa views with concern reports of increasing incidences of political violence in southern regions of Yemen. The United States supports a stable, unified, democratic Yemen," a US embassy statement said. "We call on the Yemeni government, the political parties, civil society organisations and all concerned citizens of Yemen to engage in dialogue to identify and address legitimate grievances."
Posted by: Fred || 05/04/2009 00:00 || Comments || Link || E-Mail|| [6467 views] Top|| File under:
Bangladesh
Ex-NSI boss held
[Bangla Daily Star] Former director (Security) of National Security Intelligence (NSI) Sahab Uddin was arrested in the capital's Green Road yesterday for his alleged involvement in arranging transport and equipment for carrying the illegal arms and ammunition seized at CUFL jetty in Chittagong on April 02, 2004.

Sahab Uddin, a wing commander of Bangladesh Air Force who joined the NSI on deputation, went into voluntary retirement soon after the arms haul.

The arrest was made after detained NSI Field Officer Akbar Hossain Khan in a confessional statement before a magistrate on Saturday said he hired seven trucks and a crane from Greenways, a transport agency, for carrying the arms and ammunition on orders of Sahab Uddin.

The former NSI director, being taken to Chittagong amid tight security yesterday evening, is to be produced before a Chittagong court today, say sources in the Criminal Investigation Department (CID) assigned to investigate the arms haul case.

In the seven-page confessional statement to Metropolitan Magistrate Mahbubur Rahman, Akbar said the trucks were supposed to carry the consignment up to Moulvibazar border while the crane was required for offloading those at Chittagong Urea Fertiliser Company Ltd (CUFL) jetty.

Akbar sensed that the trucks and crane were needed to offload and carry something illegal but he could not imagine that it might be a huge consignment of illegal firearms and ammunition, said sources quoting the confessional statement.

He was arrested and placed on a two-day remand on April 19 after the owner and manager of Greenways identified him as the person who hired the trucks and the crane.

Akbar was placed on a 7-day fresh remand on April 26 as the investigators of Criminal Investigation Department (CID) failed to glean anything important from him in the two-day remand that ended on April 21.

He had been quizzed at the task force interrogation cell in Dhaka since April 27 before he was brought back to Chittagong for making confessional statement on Saturday.
Posted by: Fred || 05/04/2009 00:00 || Comments || Link || E-Mail|| [6492 views] Top|| File under:
India-Pakistan
BBC: Taleban face human shields charge
Pakistan's army has accused Taleban militants of "reportedly" holding 2,000 villagers as human shields to stop an offensive in the north-west. The military wants to clear insurgents from Pir Baba, an important religious shrine in Buner district, about 100km (62 miles) from the capital, Islamabad.

A BBC correspondent in Islamabad says it is not possible to verify the claim.


Not without becoming a hostage ...

The military has been engaged in an offensive to remove insurgents from the Lower Dir and Buner regions. The Pakistani government is trying to stop the Taleban extending its influence beyond the Swat Valley, an area which they largely control

Posted by: 3dc || 05/04/2009 15:32 || Comments || Link || E-Mail|| [6496 views] Top|| File under:
Taliban using gemstones' money to fund terrorism
Swat Taliban are using money earned from mining and selling gemstones in Swat and Shangla for terrorism, entrepreneurs from the Swat valley said on Sunday.


Which is why they won't retreat from Swat, whatever they 'agree' to with the fools in Islamabad ...

Entrepreneurs in a Gem Bazaar -- organised by the Pakistan Gems and Jewellery Development Company at Namak Mandi -- told Daily Times that Taliban were using the money for terrorist activities in Swat, Buner and Dir districts of Malakand division.

Babu Khan, an entrepreneur from Swat who had displayed emeralds in the bazaar, said that Taliban had started extensive mining through hired labourers and were selling the precious stones in the black market. He said plunderers had also taken over several mines of high quality gemstones, one of which had earned the government about Rs 90 million in a single auction in the past.

Another entrepreneur from Swat, Muhammad Ali, told Daily Times that Taliban had also taken over the Mingora emerald mine. The Shamozai emeralds mine, some 25 kilometres from Mingora, and the Gujaro Killay emerald mine in the adjacent district of Shangla, are also under the control of the Swat Taliban. Stones extracted from these mines are auctioned in the premises of the Mingora mine every Sunday, where dealers from all over Pakistan come to shop, he said.

The federal and provincial governments have not taken any action over "this looting and plunder of state property", Muhammad Ali said.

Imran Inam, a senior official of the Gems and Jewellery Development Company, told Daily Times that the US was also concerned over the Taliban occupation of emerald mines in Swat and Shangla and had talked to the Pakistani government.
Posted by: Fred || 05/04/2009 00:00 || Comments || Link || E-Mail|| [6465 views] Top|| File under: TTP
Gulf prince accused of 25 torture assaults
Sheikh Issa Bin Zayed Al Nahyan, the UAE prince at the centre of a "torture tape" scandal in the US has been accused of attacking at least 25 other people in incidents caught on film. Sheikh Issa is under investigation in the UAE after a tape released in the US showed him beating a man with a nailed plank, setting him on fire, attacking him with a cattle prod and running him over.

Now lawyers for the American businessman who smuggled the tape out of the UAE claim to have considerably more evidence. "I have more than two hours of video footage showing Sheikh Issa's involvement in the torture of more than 25 people," Texas-based lawyer Anthony Buzbee claimed in a letter. The new tapes also apparently involve police officers. Some of the victims are believed to be Sudanese immigrants. Buzbee said he would provide the videos to the Abu Dhabi authorities who have pledged to investigate the matter.

"I also have access to at least three witnesses, all of whom will testify that the brutality exhibited in the videos by Sheikh Issa is part of a pattern of conduct that has gone on for some time ... I can also provide additional witnesses who were actually present during several of Sheikh Issa's torture sessions," he said.
Posted by: Fred || 05/04/2009 00:00 || Comments || Link || E-Mail|| [6463 views] Top|| File under:
Taliban must lay down arms or face action: ISPR
The Taliban in Swat must disarm or face military action, chief military spokesman Major General Athar Abbas said on Sunday.

"Now peace has been restored and the Nizam-e-Adl has been introduced. The miscreants do not have any justification for continuing their armed activities," Gen Abbas -- the director general of Inter-Services Public Relations (ISPR) -- said in an interview with BBC. In a press release on Sunday about the military action in Buner the ISPR said the armed forces had killed 80 Taliban in the operation so far. Three soldiers had also died in the operation and eight others had been wounded, it said.

The dead Taliban include an important commander who the ISPR identified only as Khalil. "His real name is Alam Buneri and [he] was among the mainstream leaders of banned organisation -- Tehreek-e-Taliban Pakistan," the press release said.

According to the military, the security forces have also eliminated 21 vehicles prepared for suicide bombings, and several attackers.

"The operation in Buner is progressing smoothly. Consolidation of positions is being carried out today in Daggar, Buner and surrounding areas," the press release said.

Meanwhile, troops rescued 20 girls trapped in the Daggar Girls College, the press release said. Fifteen of them were evacuated in a vehicle and were sent to Mardan while five were evacuated by helicopter.

Also on Sunday, the security forces procured medicines for the Daggar Civil Hospital. The hospital had been short of medicines after a Taliban takeover and the subsequent military action.

In the BBC interview, Gen Abbas said the areas where the security forces had faced severe resistance had now been cleared of the Taliban. "The situation is absolutely under control in Buner. The security forces have conducted successful operation on the Ambela-Daggar axis and established linkage with troops at Daggar," he said.

The ISPR director general said the security forces were now clearing landmines that the Taliban had planted in the area. Movement in the area had been restricted until it has been cleared, he added.

He denied civilians had been killed in the areas in the operation.

To a question about the peace deal in Swat, he said, the government had begun a reconciliatory process in the valley so that peace could be restored.
Posted by: Fred || 05/04/2009 00:00 || Comments || Link || E-Mail|| [6466 views] Top|| File under: TTP
Night curfew in Mingora
The security forces announced a night curfew in Mingora, the main town of the restive Swat valley, on Sunday. The move followed reports of armed Taliban patrolling the city and attacking and ransacking public and private property. "Curfew has been imposed in Mingora from 9pm to 6am," said a press release issued by the Swat Media Centre. "People have been asked to remain indoors during the curfew hours," it said. Khushal Khan, a top Swat administrator, told the Associated Press that officials were discussing what to do if the Taliban violate the curfew order. Seperately, the security forces arrested three Taliban in Mingora and seized ammunition and "propaganda material" from them.
Posted by: Fred || 05/04/2009 00:00 || Comments || Link || E-Mail|| [6463 views] Top|| File under: TTP
Armed Taliban back on Mingora roads : TNSM rejects Darul Qaza
Swat cleric Sufi Muhammad's banned Tehreek-e-Nifaz-e-Shariat-e-Muhammadi (TNSM) -- which had promised to ensure peace in the restive valley in return for the establishment of sharia courts -- on Sunday rejected the Darul Qaza appellate court set up by the NWFP government.

Ameer Izzat Khan, the chief spokesman for Sufi Muhammad, said that the government had acted unilaterally in establishing the Darul Qaza and had violated the peace agreement.

He said it had been decided in a May 1 meeting between the provincial government and the TNSM in Timergara that the government would first announce an end to the operations in Malakand following which the Taliban would declare a ceasefire.

Meanwhile, armed Taliban were out on Mingora streets on Sunday in what the ISPR called gross violation of the peace deal. "Militants are involved in various criminal activities threatening the lives of the civilian population, the civil administration as well as security forces personnel," it said.

Early on Sunday, the Taliban blew up a girls' high school in Ningolai area of Kabal tehsil. The building was completely razed.

Late on Sunday, a mechanic was held from Watakai Chowk when he was preparing a vehicle for a suicide attack.

Another vehicle prepared for a suicide attack was on its way to Saidu Sharif Swat when the troops spotted it. The vehicle was destroyed after a gunfight.

Three Taliban were arrested along with a suicide vehicle in Mingora, the ISPR said.

The Taliban attacked a grid station with rockets, destroying the facility and disrupting power supply to Mingora. They also attacked a police station in Rahimabad late on Saturday. The ensuing gunfight continued until Sunday morning.

The Taliban also attempted to blow up the Chamtalai Bridge in Khawazakhela. The key bridge was partially damaged. Four Taliban were reportedly injured in a clash after they attacked the security forces in Sambat Ridge area. The Taliban abducted the Mingora town municipal officer and his son from Sharifabad. They released the two later but seized their vehicle.

In Madyan, the Taliban fired at security forces killing one soldier.

Three other soldiers were injured in various clashes with the Taliban in Swat.

A civilian was killed as security forces and the Taliban clashed in the Madyan summer resort. Two beheaded bodies were found in the Alam Ganj area of Khwazakhela. Witnesses said both were FC personnel. The Taliban also robbed a bank in Chakdara bazaar. Reports said they took away Rs 600,000 from Habib Bank.
Posted by: Fred || 05/04/2009 00:00 || Comments || Link || E-Mail|| [6469 views] Top|| File under: TTP
Swat deal is over: Muslim Khan
The Swat peace pact stands dissolved and the militants present in Swat, Matta, Kabal and Sangla as well as their commanders have asked for permission to fight everywhere, sources told The News on Sunday.

"Our peace agreement with the NWFP government practically stands dissolved," confirmed Muslim Khan, a spokesman for the Swat chapter of the banned Tehrik-e-Taliban Pakistan (TTP), while talking to The News via telephone. ìForces are attacking us and our fighters are also retaliating,î he said.

The TTP Swat spokesman vowed that their fighters would now attack security forces and the government figures everywhere. He said the rulers were obeying every directive of US President Barack Obama.

ìIf the Awami National Party supports us, we will not harm them. But if they sided with the government, they too will become our target. However, our main target will be security forces and the rulers of Pakistan. We will also act in other cities of Pakistan but will not target the general public,î the TTP spokesman said. To a question, the TTP spokesman ruled out the involvement of India and Afghanistan and said no outside elements were involved in the Swat unrest.

When asked about the dissolution of the Swat peace agreement, Spokesman for the Awami National Party Senator Zahid Khan said that they had signed the accord with TNSM chief Maulana Sufi Muhammad and not with the Swat Taliban. He said the Taliban had been violating the accord time and again.

When contacted, TNSM spokesman Ameer Izzat Khan said he did not know about the scrapping of the agreement but if the operation continued in the region, the situation would return to the one that prevailed before the pact. He claimed the general public in Swat was now opposed to the government.

Answering a question about the peace accordís scrapping, the TNSM spokesman said: ìWe do not know as to who is conducting the operation — the federal government or security forces — but we know that it is being launched to please the United States.î

Regarding the involvement of India and Afghanistan in the Swat imbroglio, the TNSM spokesman claimed the two countries had nothing to do with the unrest in the region. He said it was only a reaction to the government policies. He said neither they had amassed arms nor were they getting financial help from abroad. He said the people of Swat had been demanding the enforcement of the Islamic law in the area since 1989.

ìIf the prevailing situation persists, the government will lose control over the area and reaction to the government actions will also be witnessed in other cities of the country. In that situation, even the TNSM will be unable to control the situation,î Ameer Izzat Khan claimed.
Posted by: john frum || 05/04/2009 00:00 || Comments || Link || E-Mail|| [6470 views] Top|| File under:
Iraq
Iraqi forces arrest US-allied militia leader
Iraqi forces backed by US troops have arrested a US-allied Sunni Arab militia leader charged with murder, Iraqi officials said on Sunday.

The US military said Nadhim al-Jubouri, leader of a government-backed local militia and a religious leader in the town of Dhuluiya, 70 kilometres north of Baghdad, and his two brothers, were seized from their home on Saturday. Derrick Cheng, a US military spokesman in northern Iraq, said "members of the Iraq National Police with coalition advisers arrested three individuals. Included in the arrest was ... Mullah Nadhim Mahmud Khalil and two brothers. The National Police presented warrants ... under the charge of terrorism".

The mostly Sunni Arab Awakening Councils, local guard units including many former insurgents who switched sides to fight Al Qaeda in late 2006, have been key to cutting violence in Iraq. As an Awakening leader, Jubouri was a key US ally in the fight against Al Qaeda in largely Sunni Salahuddin province, where Saddam Hussein's hometown is located. Hussein Ibrahim Abdullah, a police lieutenant-colonel in Dhuluiya, said Jubouri was accused in killings that took place in the largely Shia town of Dujail during the height of Iraq's sectarian conflict in 2006-2007. "People from Dujail brought charges against Mullah Nadhim for the murder of their relatives," said Ahmed Karim, the deputy governor of Salahuddin province, referring to Jubouri's religious title. He gave no further details of the charges.

Iraqi in Denmark: Meanwhile, Danish intelligence agency PET suspects a 42-year-old Iraqi man living in Denmark of being the chief Northern European recruiter for suicide bombers for Iraq, Danish newspaper Politiken said on Sunday.

PET has for more than a year tried to expel Amer Saeed from Denmark under special anti-terror legislation on the grounds that he poses a threat to the Scandinavian country's national security, Politiken said. However, his expulsion has not been carried out on humanitarian grounds and he continues to live in Denmark. PET has never disclosed any details about why it wants him expelled, neither to Saeed nor his lawyers. But Politiken said it had copies of German court documents that showed that Saeed had been in close contact with Moroccans who collaborated with the Al Qaeda in Iraq terror network. The documents "from several German terrorism trials show that PET believes that Amer Saeed has been the main organiser in Northern Europe for recruiting terrorists to Iraq", Politiken said. Politiken said the claim was corroborated by confidential interrogation reports from the Moroccan intelligence agency, of which the newspaper had copies.
Posted by: Fred || 05/04/2009 00:00 || Comments || Link || E-Mail|| [6490 views] Top|| File under: Iraqi Insurgency
Southeast Asia
Terrorists gun down four in southern Thailand
Four people have been killed and two injured -- including a child -- in separate shootings in Thailand's restive south, local police said Monday.

They said two men on motorbikes shot dead a 59-year-old pork vendor early Sunday afternoon, while he was riding home with his nine-year-old nephew in Narathiwat province. The child was injured when he fell from the bike. That evening, a 51-year-old construction worker was also killed and his colleague injured in another drive-by shooting nearby. A Muslim defence volunteer was shot dead in the same province later Sunday night while he was parking his motorbike in front of his house. In neighbouring Yala province that night, a group of armed terrorists militants raided the house of a 70-year-old man before shooting him dead, police said.
Posted by: ryuge || 05/04/2009 06:34 || Comments || Link || E-Mail|| [6489 views] Top|| File under:
Sri Lanka
Sri Lanka troops take rebels' defense bund
(Xinhua) -- Sri Lanka's government troops on the forward march in the northeastern battle zone have captured another rebels' earth bunds, a military officer said on Sunday.

"The 53rd division has been able to capture the bund north of the Nanthikandal lagoon, south of the A35 road", Brigadier Udaya Nanayakkara, the military spokesman, said.

The 500 meter long and 10 feet wide bund was captured Sunday morning. The Tamil Tigers had suffered extensive damage in the fighting.

Nanayakara said the troops are continuing operations in order to free Tamil civilians from Liberation Tigers of Tamil Eelam (LTTE) clutches.

The Army's 53rd, 55th, 58th divisions and Task Force 8 have positioned in the no fire zone where the rebels are mingling with civilians and attacking troops.

Meanwhile the Police Special Task Force said that search operations for LTTE members in the eastern province's Kanjilkudujiaru jungles were continuing after they gunned down four senior rebels on Saturday.

The four rebel seniors have been carrying out LTTE activities in the eastern province's Batticaloa district.

Posted by: Fred || 05/04/2009 00:00 || Comments || Link || E-Mail|| [6464 views] Top|| File under:
Who's in the News
41
[untagged]
6
TTP
2
Govt of Pakistan
2
TNSM
1
Palestinian Authority
1
Pirates
1
al-Qaeda in North Africa
1
Iraqi Insurgency
1
al-Qaeda in Pakistan
1
Taliban
1
Hamas
1
Hezbollah
Bookmark
E-Mail Me
The Classics
The O Club
Rantburg Store
The Bloids
The Never-ending Story
Thugburg
Gulf War I
The Way We Were
Bio
Merry-Go-Blog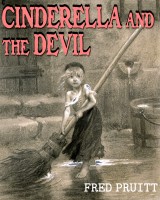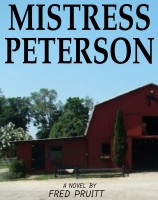 On Sale now!


A multi-volume chronology and reference guide set detailing three years of the Mexican Drug War between 2010 and 2012.

Rantburg.com and borderlandbeat.com correspondent and author Chris Covert presents his first non-fiction work detailing the drug and gang related violence in Mexico.

Chris gives us Mexican press dispatches of drug and gang war violence over three years, presented in a multi volume set intended to chronicle the death, violence and mayhem which has dominated Mexico for six years.
Click here for more information


Meet the Mods
In no particular order...


Steve White
Seafarious
Pappy
lotp
Scooter McGruder
john frum
tu3031
badanov
sherry
ryuge
GolfBravoUSMC
Bright Pebbles
trailing wife
Gloria
Fred
Besoeker
Glenmore
Frank G
3dc
Skidmark
Alaska Paul



Better than the average link...



Rantburg was assembled from recycled algorithms in the United States of America. No trees were destroyed in the production of this weblog. We did hurt some, though. Sorry.
3.238.180.255

Help keep the Burg running! Paypal: