--Tech & Moderator Notes
New front page
I've been continuing work on the new version of the front page. I think it's going to be faster and better-behaved than the current version -- the code's a lot simpler, for one thing.

The main problem I'm going to have will be the data import from MySQL. Postgresql shadows the MySQL version, but I broke it in 2010 (Don't ask. I've forgotten what I did, but it was stoopid.) The two databases have slightly different formats so I have to do a lot of hand work, the while deciphering the occasional cryptic error message.

I've got the headlines routine installed and there are a number of changes.
I think I'm going to leave it all in page order unless you're really unhappy about not having the current page at the top of the list. If you like it that way it's another trip to the database.


I've dropped the page hits column. That gets corrupted by various robots and spammers and who knows what else. I think the number of comments are a better gauge of what's most interesting.


Rather than opening a separate page, I have the headlines link to the article presentation on the front page. If you click on something that's not on the current page it'll take you to that article on the appropriate page. At least I hope it does. I haven't tested it was all browsers yet. Linking will work as it does now. Clicking on the logo will, as always, take you back to today's Page 1.


I've added the category to the headlines presentation, using the real estate the page hits column took up, plus a bit.


I've got headlines in category order, rather than posting order. I'm not sure which I prefer. I'll certainly bow to the majority on this...


I've added the option to view articles in posting order to the front page, without having to go to WoT Research.


I've widened the page a little. Modern screens are mostly wider than was customary last time I modified thing.
I've probably got lots of little digital cockroaches crawling around, especially when different browsers and operating systems come into play. Let me know when they're sighted and I'll try and fumigate.
Posted by: Fred || 03/28/2012 13:54 || Comments || Link || E-Mail|| [449 views] Top|| File under:
Afghanistan
Boy bomber in attack on notable Australian aid worker
The suicide bomber responsible for the first Australian civilian casualty in Afghanistan was a boy of about 12, apparently part of a chilling new Taliban campaign to use children as weapons.

The injured man is David Savage, whose role with the Australian Federal Police as a peacekeeper in East Timor inspired a TV mini-series. Savage, whose condition is serious but stable, was treated at the Australian base at Tarin Kowt before being flown to Kandahar, and then Germany.

The bomber attacked as Savage was with a group of soldiers and staff outside a bazaar in the Chora Valley, Uruzgan, where he was helping local communities with development activities.

Three NATO troops and an Afghan National Army soldier were also wounded in the blast, which the Taliban claimed was payback for the alleged massacre of villagers by a US soldier.

International Security Assistance Force (ISAF) Deputy Commander Colonel Ben James said members of the US patrol accompanying Savage saw the boy run towards them before a bomb he was carrying went off. He said, "It appears that the patrol was approached by an Afghan civilian estimated to be about 12 years old. The boy came into the middle of the patrol and detonated the device."

The child was wearing loose robes and a head covering and it is probable he was wearing a vest laden with explosives.

Savage and three US soldiers were injured in the blast, which occurred as they walked back to a joint Australian and US patrol base in the Chora Valley in eastern Uruzgan. The patrol had been at a shura - a traditional Afghan meeting - at a government building in Chora town as part of their work as a Provincial Reconstruction Team (PRT).

On Tuesday there were reports that two boys aged between 12 and 16 had been arrested in the Mirabad Valley region of western Uruzgan. The local police chief said they had been sent from Pakistan with orders to kill him in a suicide attack.

While this is not a new tactic for the Taliban, the Chora Valley attack raises concern because there may be more children being groomed by Taliban commanders in Pakistan for suicidal missions.
Posted by: ryuge || 03/28/2012 00:00 || Comments || Link || E-Mail|| [448 views] Top|| File under:
Africa Horn
Unknown gunmen shoot, injure Somali journalist
[Shabelle]--The Committee to Protect Journalists condemns Sunday's shooting of radio journalist Mohyadin Hassan Mohamed in the capital,Mogadishu, and calls on authorities to ensure his safety.

Two unknown

gunnies

opened fire on Mohamed, the news director of Shabelle Media Network's radio station, as he walked home from work at around 6 p.m., news reports said. The journalist told CPJ that he ran after the

gunnies

began shooting at him, and that one bullet grazed his chest.

Islamist

Orcs and similar vermin

Al-Shabaab



... Harakat ash-Shabaab al-Mujahidin aka the Mujahideen Youth Movement. It was originally the youth movement of the Islamic Courts, now pretty much all of what's left of it. They are aligned with al-Qaeda but operate more like the Afghan or Pakistani Taliban...




grabbed credit

for the shooting, according to Somalimemo, a website that supports the Al-Qaeda-affiliated group. The group has also

grabbed credit

for the 2010 murder of journalist Sheik Nur Mohamed Abkey.

Staff members at Shabelle Media Network,Somalia's largest media group, have been targeted in the past, CPJ research shows. The local police commander pledged to investigate the incident, local journalists told CPJ.
Posted by: Fred || 03/28/2012 00:00 || Comments || Link || E-Mail|| [340 views] Top|| File under: al-Shabaab
New Sudan clashes as battle rages after North attacks South oil fields
[Daily Nation (Kenya)] South Sudan on Tuesday accused Sudanese air force of escalating a series of aerial bombardments that started on Monday.

A Sudanese plane dropped rounds of bombs in two locations in the oil-rich Unity state this morning despite UN calls for calm, officials said.

"This morning again, they have already started with their aerial bombardment north of Bentiu at a junction between Rubkona and Mayom County," Unity state information minister Gideon Gatpan Thoar said, referring to two localities next to the state capital Bentiu.

"Most of their bombardment is based on oil fields, the main production areas," he added.

A local official on the ground confirmed the bombings, saying civilians were desperately running to seek shelter from the bombs.

Mr Gideon said the magnitude of the damages caused hasn't been assessed yet. "We have not received any report yet on any damage on the oil infrastructure," he said.

Sudan Armed Forces

front man

Al-Sawarmi Khalid has denied the bombings. "No, it is their army with rebels attacked us," Mr Khalid said.

The alleged bombing is an extension of a deadly clash between armies of the two states that broke out on Monday.

South Sudan said its forces repulsed a ground attack on her bases and in response overran Sudanese army posts, eventually taking over control of the disputed oil-rich border town of Heglig.

President Salva Kiir said it was a war imposed on his country.

Bashir has reportedly cancelled a visit to South Sudan scheduled for April 3 to formally sign previous agreements reached between the two delegations in Addis Ababa.

"After a day of attacks by air and ground troops on Monday, this morning we heard the Antonov (aircraft) return, and dropped two bombs," said Gideon Gatpan, information minister for South Sudan's Unity state.

"We believe the Arclight airstrikes were targeting the oil fields," said Gatpan, adding the bombs, which landed some 35 kilometres from the state capital Bentiu, were not believed to have caused casualties or damage to oil infrastructure.

On Monday, President Kiir said his troops had driven northern forces back across the undemarcated border and seized Khartoum's Heglig oil field, parts of which are claimed by both sides.

Posted by: Fred || 03/28/2012 00:00 || Comments || Link || E-Mail|| [584 views] Top|| File under: Govt of Sudan
Africa North
Calm Restored After Violence Leaves 15 Dead in Southern Libya
[Tripoli Post] Relative calm has returned to southern Libya Libyan News Agency, LNA has reported after inter-tribal

festivities

over control of territory left around 15 people dead

Abdel Maguid Saif al-Nasr, a member of the ruling National Transitional Council, NTC, has been reported saying Tuesday that government troops were able to restore calm in the city of Sabha after

festivities

erupted on Monday following the death of a government employee, who was kidnapped in a robbery.

The security chief in the city, Mohamed Abu Seif, went on to say that a delegation of tribal leaders in the area is working on solving the dispute between the rival tribes of Abu Seif and Tabu, and with the Abu Seif's leader claiming that his people came under attack as they arrived at a meeting with the Tabu elders in order to try and settle a dispute.

Clashes between the tribes over control of territory in the far southeast of Libya, have been going on since last week when

violence erupted

in Al Kufra.

Posted by: Fred || 03/28/2012 00:00 || Comments || Link || E-Mail|| [522 views] Top|| File under: Arab Spring
Arabia
Gunmen attack central prison in Aden
[Yemen Post]
Unidentified

gunnies

attacked on Monday afternoon the Central Prison compound in the southern port city of Aden, a security source told Yemen Post.

The attack came simultaneously with violent riots by the inmates inside the Al-Monsoura Central Prison, said the source.

The unknown

gunnies

assaulted the prison's guards at the back gate, compelling the guards to repress the fire with a barrage of bullets. The

cut-throats

then were being forced to run away.

The attack was probably intended to release some

beturbanned goon

prisoners, according to the source.

No causalities were recorded so far, another security source told Yemen Post.

Ministry of Interior has announced early this month that it had information that terrorist groups were planning to carry out attacks on the Central Prison with the aim of setting some of their cronies free.

Eyewitnesses told Yemen Post unanimously that heavy security presence were witnessed in and around the Central Prison.

Like other southern provinces, Aden has lately witnessed sharp deterioration of security order with

beturbanned goon

groups believed to be linked with al-Qaeda are more frequently seen roaming the streets of the city.

Aden Central Prison in al-Mansoura area was the scene of riots and prisoners escape in December last year.


Posted by: Fred || 03/28/2012 00:00 || Comments || Link || E-Mail|| [345 views] Top|| File under: al-Qaeda in Arabia
Yemeni army arrest six Somalis planning terrorist operations
[Yemen Post] Yemeni army forces

tossed in the calaboose

on Tuesday six Somali nationals believed to be affiliated with al-Qaeda in the Arabian peninsula.

Defense Ministry said that army forces managed on Monday to detain 6 Somali nationals planning to carry out terrorist operations intending to target army and security bases and personnel.

Troops from 39th army brigade

tossed in the calaboose

six Somalis in the southern restive town of Zinjubar, the

quiet provincial capital

of Abyan, while they were plotting attacks on the army, according to a short statement posted on the official website of the Defense Ministry.

In the past two months, the army forces have already

jugged

29 terrorist belonging to the Shabaab al-Islam, the Somali al-Qaeda wing, said the statement.

After being

tossed in the calaboose

, they have been moved to Aden security headquarters for further investigation, the statement added.

The Yemeni and Somali governments talked last month of more than 300

hard boyz

of Shabaab al-Islam smuggling into Yemen with the aim of reinforcing their fellow Yemeni

hard boyz

who have been battling army forces since may last year.

Last month, then new Yemeni President Abdul Rabu Mansour Hadi vowed to eradicate the terrorists, but prompted the

Orcs and similar vermin

to yet intensify their assaults.


Posted by: Fred || 03/28/2012 00:00 || Comments || Link || E-Mail|| [370 views] Top|| File under: al-Shabaab
Caribbean-Latin America
Bloody Nuevo Laredo: Shorty moves in
We have been hearing for at least two weeks just how bloody Tamaulipas state is going to get.

The capital city of Ciudad Victoria has been suffering intense intergang warfare since March 14th with at least seven dead during that time.

And now, it appears the Sinaloa/Gulf organization is planning to wipe out the only border crossing controlled by Los Zetas, Nuevo Laredo.

Graphic NSFW images at the link.
Posted by: badanov || 03/28/2012 00:00 || Comments || Link || E-Mail|| [402 views] Top|| File under:
Badanov's Buzzkill Bulletin
By Chris Covert
Rantburg.com

Between March 13th and March 20th Mexican Army units throughout Mexico have seized 4,654.52 kilograms of marijuana, 10.993 kilograms of methamphetamine, 40 liters of methamphetamine, 1.98 kilograms of glass methamphetamine and 2 kilograms of opium gum.

A Mexican Army unit with the 4th Military Zone conducted a search of a bus at a checkpoint near Querobabi, Sonora March 13th, arresting one unidentified individual with 10.993 kilograms of methamphetamine.


A Mexican Army unit seized several kilograms of marijuana in Villa Ahumada municipality in Chihuahua state March 14th. The unit was on patrol near ejido Eva Lucero when it happened on three abandoned vehicles which contained 6.4 kilograms of marijuana.


An army unit with the 9th Military Zone located a hidden synthetic drug laboratory in Sinaloa state March 14th. Th lab was found in the village of Rincon de los Monzon in Culican where soldiers found 40 liters of methamphetamine, 50 kilograms of caustic soda, 10 kilograms of tartaric acid, 975 liters of chemical precursors and various containers and other equipment.


An army unit with the 26th Military Zone encountered armed suspects in a firefight in Veracruz state March 14th. The incident took place on Calle Nicolas Bravo in Cruz dela Mision colony in Las Vigas de Ramirez municipality, where armed suspects fired on the unit. Army return fire ended the firefight, forcing an unknown number of suspects to flee. Following the end of the encounter, soldiers seized five rifles, 41 weapons magazines, 1,040 rounds of ammunition, one tactical vest and one vehicle. One unidentified armed suspect was detained at the scene.


A Mexican Army unit with the 5th Military Zone detained one unidentified individual with several guns March 16th in Chihuahua state. The incident took place in Nuevo Casas Grandes where soldiers found two vehicles containing five rifles, 12 weapons magazines, 655 rounds of ammunition and tactical gear.


A Mexican Army unit with the 8th Military Zone seized more than 3 metric tons of marijuana in Tamaulipas state March 17th. The unit was on patrol in Ciudad Miguel Aleman when it happened on an abandoned building with 1,482 packages of marijuana weighing 3,393.3 kilograms.


Units with the Mexican 9th and 26 Military Zones conducted searches in Veracruz state March 17th seizing a number of contraband items including drugs and guns. The seizures included personal quantities of marijuana and cocaine, six rifles, two handguns, 543 rounds of ammunition, 25 weapons magazines for different weapons and three vehicles. A total of five unidentified individuals were detained.


Nine unidentified individuals were detained in several incidents in Nuevo Leon state March 18th and 19th by army units with the Mexican 7th Military Zone. Contraband seized included four rifles, one handgun, three grenades, 25 weapons magazine, 380 rounds of ammunition, 10 kilograms of marijuana, 150 packages of marijuana divided for retail sale, three radios, communications equipment and four vehicles.


A total of nine unidentified individuals were detained by units with the Mexican 19th and 26th Military Zones in several incidents in Veracruz state March 18th where guns and drugs were found. Included contraband seized were two handguns, nine weapons magazines, 241 rounds of ammunition, personal quantities of cocaine and marijuana, one ATV and two vehicles.


A Mexican Army unit with the 2nd Military Zone found and destroyed a marijuana plantation in Ensendada municipality in Baja California state March 15th. The total area of was plantation was reported to be 2,600 square meters.


On March 16th in Baja California state an army unit with the Mexican 2nd Military Zone located two airstrips, one 50 kilometers east of Ensenada municipality, with a length of 290 meters by six meters and one 20 kilometers north of Heroes de la Independencia ejido, also in Ensenada municipality. The second airstrip was 20 meters by one kilometer long. Both airstrips were destroyed.


On March 16th soldiers with the Mexican 2nd Military Zone detained two unidentified individuals with drugs and guns. The incident took place in Altabrisa colony in Delegacion Mesa de Otay in Tijuana, in Baja California state. Soldiers seized three packages of glass methamphetimine weighing 1.98 kilograms, one rifle, one handgun, two weapons magazines, 71 rounds of ammunition and two vehicles.


On March 16th army units with the Mexican 2nd Military Zone found and destroyed two marijuana plantations 15 kilometers north of Ensenada municipality in Baja California state totalling 1,500 square meters.


On March 17th army units with the Mexican 2nd Military Zone destroyed a landing strip in the village of Guayaquil in Ensenada municipality in Baja California state with a length of 300 meters by eight meters.


On March 19th a Mexican Army unit with the 2nd Military Zone destroyed a landing strip in the village of El Rosario in Ensenada municipality in Baja California state with a length of 400 meters by 10 meters.


A Mexican Army unit with the 2nd Military Zone conducted a search of a tractor trailer unit at a military checkpoint in Miguel Aleman colony in Mexicali, Baja California March 18th. Inside the trailer soldiers seized 996 packages of marijuana totalling 1,244.720 kilograms. The driver was detained at the scene.


A Mexican Army unit with the 13th Military Zone detained two unidentified individuals in Nayarit with drugs and guns March 19th. The arrest took place as army forces were on patrol in the village of Los Leandros in Rosamorada municipality. Soldiers seized two kilograms of opium gum, one handgun and 72 rounds of ammunition.


In several incidents in Veracruz state, army units with the Mexican 19th and 26th Military Zones seized a number of drugs and other contraband March 20th in Zongolica, Naranjos and Coatzacoalcos municipalities. Included in materiel seized were 0.600 kilograms of marijuana, 32 packages of marijuana presumably divided for retail sale, one rifle, one motorcycle and two vehicles.


An army unit with the Mexican 12th Military Zone detained two unidentifed individuals and seized a number of drugs and guns in San Luis Potosi state March 20th. The raid took place in Ricardo Flores Mago colony in San Luis Potosi municipality where soldiers seized one rifle, 479 rounds of ammunition, 17 weapons magazines, communications gear and two vehicles, one of which was stolen.
Chris Covert writes Mexican Drug War and national political news for Rantburg.com
Posted by: badanov || 03/28/2012 00:00 || Comments || Link || E-Mail|| [356 views] Top|| File under:
Spanish Police Arrest Qaida Suspect
[An Nahar] Spanish police said they

set to sit in solemn silence in a dull, dark dock, in a pestilential prison with a life-long lock

a suspected al-Qaeda member Tuesday, accusing him of showing videos on the Internet that encouraged "terrorist acts."

Officers

jugged

the man, who was identified only as M. H. A., in the eastern Spanish city of Valencia after a probe lasting more than a year, the interior ministry said in a statement.

"His Internet activity revealed his membership of the terrorist organization and the dissemination of audiovisual products to induce, provoke and encourage terrorist acts," it said.

Investigations into the man began in February 2011, the ministry said. Spain's National Court, which hears terrorism cases, had opened an inquest, it said.

In September last year, Spanish police

set to sit in solemn silence in a dull, dark dock, in a pestilential prison with a life-long lock

a Cuban man suspected of belonging to al-Qaeda and indoctrinating potential followers via his activities on the Internet.

Posted by: Fred || 03/28/2012 00:00 || Comments || Link || E-Mail|| [331 views] Top|| File under: al-Qaeda
India-Pakistan
Ahmedabad Blasts Suspect Held In Aurangabad
In a major success for the Maharashtra Anti-Terrorism Squad, its officers

locked away

Mohammad Abrar Babu Khan alias Abrar Sheikh, a suspect in the 2008 Ahmedabad blasts, and his accomplice Mohammad Shakir, 32, following a fierce

shootout

at the Himayat Baug area in Aurangabad on Monday.

Their aide Khaleel Qureshi, 20, was killed in the cross-fire.


All the cool authorities do crossfires, these days.

The group reportedly has links with the banned terror outfit, Indian Mujahideen
A locally recruited auxilliary of Pakistain's Lashkar-e-Taiba, designed to give a domestic patina to Pakistain's terror war against its bigger neighbor...
(IM).

The group, all former Students Islamic Movement of India (SIMI) members,


Kicked out because they're too old...

had also plotted to eliminate the judges of the Allahabad high court who had pronounced the verdict in the Babri Masjid case, said sources.


"We must have dire revenge!"

For the last three months, the police had been working on information that the group, led by second-in-command Abrar, has been trying to set up their base in Maharashtra and were active in Aurangabad, Jalna and Buldhana, revealed ATS chief Rakesh Maria.


Mahmoud the Weasel's Indian cousins do thriving business on their side of the border...

"They were planning to commit robberies in the state and we have been trying to track them," he said.


Typical of the noble Lions of Islam -- unable to get enough dosh legitimately from their fellow worshippers, they turn to a life of crime.

In July-June 2011, the Madhya Pradesh police had

locked away

Abu Faisal, who has links with the IM, from the Juhu Gully area in Mumbai.

"The group had carried out a spate of robberies in Madhya Pradesh and used the money for terror funding. After Faisal was

locked away

, Abrar took charge," said Maria.

During interrogation,


"Corporal Mukkerjee: bring the utensils of questioning!"

"Even the number seven Craftsman, Captain?"
"Especially the number seven Craftsman!"

Faisal had told the police that his group was planning to kill two high court judges who had given judgment in the Babri Masjid case," said a police officer, requesting anonymity.

On the formation of the group, an officer said that after security agencies turned the heat on Faisal, he had gone into hiding at at his in-laws' place in Madhya Pradesh.

"There he met senior SIMI leader Safdar Nagori, who is currently in jail. Later Faisal went to Kerala for terrorist training. Faisal and Abrar were also in touch with top SIMI functionary Abdus Subhan Qureshi alias Tauqeer. Abrar's name also figures in the 2008 Ahmedabad blast case charge sheet. Another key member of the group Aqeel Khilji, 42, is still

on the lam

," said the officer.

"The group had bought a house in Jamshedpur in Jharkhand where fake passports could be prepared," said another police officer.


It would be a bit difficult to bring the usual in from Pakistan...

On Monday, the Aurangabad ATS had got a tip-offthat Abrar Shakir and Qureshi would arrive at Himayat Baug.

"When the police approached them, they opened fire. The police fired nine rounds, while the three men fired five rounds. Constable Sheikh Arif Sheikh Ismail got shot on his left shoulder and Qureshi was killed in the encounter.


Those Indians are showing initiative again. Not just a crossfire, but an encounter, too! D'you suppose the X marking the spot would show up on Google Earth?

Shakir, who was shot on both his thighs, is in hospital," said Maria.


Dr. Quincy awaits events with his customary sang froid.



This article starring:
Mohammad Abrar Babu Khan
Posted by: || 03/28/2012 05:11 || Comments || Link || E-Mail|| [402 views] Top|| File under:
DPC says no to resumption of Nato supplies
[Dawn] Thousands of people from right-wing, religious and banned
...the word banned seems to have a different meaning in Pakistain than it does in most other places. Or maybe it simply lacks any meaning at all...
organizations demonstrated in Islamabad on Tuesday, calling on Pakistain not to reopen its Afghan border to NATO


...the North Atlantic Treaty Organization. It's headquartered in Belgium. That sez it all....


and US supplies.


Don't worry, Champ won't have us there much longer...


Hafiz Saeed



...founder of Lashkar-e-Taiba and its false-mustache offshoot Jamaat-ud-Dawa. The United Nations declared the JuD a terrorist organization in 2008 and Hafiz Saeed a terrorist as its leader. Hafiz, JuD and LeT are wholly-owned subsidiaries of the Pak intel apparatus, so that amounted to squat...


, the head of banned charity Jamaat-ud-Dawa


...the front organization of Lashkar-e-Taiba...


seen as a front for the Lashkar-e-Taiba
...the Army of the Pure, an Ahl-e-Hadith terror organization founded by Hafiz Saeed. LeT masquerades behind the Jamaat-ud-Dawa facade within Pakistain and periodically blows things up and kills people in India. Despite the fact that it is banned, always an interesting concept in Pakistain, the organization remains an blatant tool and perhaps an arm of the ISI...
terror group blamed for the 2008 Mumbai attacks addressed the heavily guarded crowd, after being banned from a similar rally last month.

The Defence of Pakistain Council (DPC) called the protest with parliament due to debate recommendations for resetting Pakistain's troubled relationship with the United States to pave the way for Islamabad to reopen NATO supply lines.

The two land border crossings were closed on November 26 after US air strikes killed 24 Pak soldiers along the Afghan border.

"American agents will once again sneak into Pakistain and start killing our innocent citizens," Saeed told the crowd.

"People of Pakistain will never allow a resumption of NATO supplies and if Pak leaders, including army chief General Ashfaq Kayani


... four star general, current Chief of Army Staff of the Mighty Pak Army. Kayani is the former Director General of ISI...


, think they cannot safeguard national interests, they should step down," he added.

Pakistain had put Saeed under house arrest a month after the Mumbai attacks, but he was released in 2009 and in 2010 the Supreme Court upheld his release on the grounds that there was insufficient evidence to detain him.

The group of several thousand protestors waved party flags and chanted "death to America," "American subjugation is unacceptable," "down with the America-India-Israel nexus," and called for holy war, an AFP

news hound

said.

The coalition has attracted large turnouts at rallies across the country that some see as a build up to contesting Pakistain's next general election, widely expected within the next year.

Banners denounced the government for its alleged US bias and branded NATO troops fighting the Taliban a "murderous alliance".

"Our main target is to steer Pakistain out of the so-called war on terror, which is directed against

Mohammedan

s," said the coalition's chairman Maulana Samiul Haq, who runs an

hard boy

madrassa that educated several Taliban leaders.

He warned the government of "serious consequences" if it again allowed NATO supplies to transit through Pakistain and described

politician

s as "hypocrites" who had a one-track agenda of appeasing the United States.

Hundreds of riot police stood alert at the heavily guarded site of the demonstration overlooking parliament and the presidential palace.

Pakistain's 10-year alliance in the US-led "war on terror" and in neighbouring Afghanistan is deeply unpopular among ordinary Paks who blame it for much of the religious violence sweeping the country.

Posted by: Fred || 03/28/2012 00:00 || Comments || Link || E-Mail|| [449 views] Top|| File under: Govt of Pakistan
Ludhianvi somehow dodges police three times in Islamabad
[Dawn] Ahle Sunnat wal Jamaat (ASWJ) chief Maulana Mohammad Ahmed Ludhianvi on Tuesday dodged the Islamabad police, failing their three attempts to arrest the

bad boy

holy man

, DawnNews reported.

The police tried to arrest him immediately after he participated in a rally of Difa-e-Pakistain Council or Defence of Pakistain Council (DPC) staged in defiance of potential restoration of NATO


...the North Atlantic Treaty Organization. A collection of multinational and multilingual and multicultural armed forces, all of differing capabilities, working toward a common goal by pulling in different directions...


supplies, but their efforts gone in vain.

It was the latest show of support for Defence of Pakistain, a coalition of around 40 religious and semi-religious parties chaired by Maulvi Samiul Haq dubbed as "father of Taliban."

The joint sitting of parliament is looking to formulate new rules engagement with the US and NATO amid strained ties with the war ally in the aftermath of Nov 26 Salala check posts attack by the US forces which killed 24 Pak soldiers.

Ludhianvi 'successfully' dodged the police at Ninth Avenue and at Pindora Roundabout on second and third attempt consecutively for his arrest.

The chief of banned Sipah-e-Sahaba Pakistain
...a Sunni Deobandi organization, a formerly registered Pak political party, established in the early 1980s in Jhang by Maulana Haq Nawaz Jhangvi. Its stated goal is to oppose Shia influence in Pakistain. They're not too big on Brelvis, either. Or Christians. Or anybody else who's not them. The organization was banned in 2002 as a terrorist organization, but somehow it keeps ticking along, piling up the corpse counts...
(SSP), now registered as ASWAJ, categorically refused to surrender himself and told this

news hound

that he would decide about the surrender after deliberations with his DPC colleagues.

Posted by: Fred || 03/28/2012 00:00 || Comments || Link || E-Mail|| [440 views] Top|| File under: Sipah-e-Sahaba Pakistan
Blast near politician's house injures three in Peshawar
[Dawn] A

kaboom

near the residence of Malik Nadeem of Pakistain People's Party-Sherpao on Tuesday injured three people in

Beautiful Downtown Peshawar

, DawnNews reported.

According to initial reports, the blast took place on Dilazak Road in Faisal Colony.

Security and rescue officials reached the site and cordoned off the area immediately after the incident.

The unknown

myrmidon

s planted

kaboom

near the hujra of the PPP-S local leader and later detonated it with a remote control device. The blast injured three persons and partially damaged the boundary wall of the hujra.

The injured were rushed to Lady Reading Hospital where their condition was stated to be out of danger.

Posted by: Fred || 03/28/2012 00:00 || Comments || Link || E-Mail|| [342 views] Top|| File under: TTP
Malik vows to bring peace to Karachi in 24 hours.
[Dawn]
Federal Interior Minister Rehman Malik


Pak politician, current Interior Minister under the Gilani administration. Malik is a former Federal Investigation Agency (FIA) intelligence officer who rose to head the FIA during Benazir Bhutto's second tenure. He later joined the Pak Peoples Party and was chief security officer to Bhutto. Malik was tossed from his FIA job in 1998 after documenting the breath-taking corruption of the Sharif family. By unhappy coincidence Nawaz Sharif became PM at just that moment and Malik moved to London one step ahead of the button men.


on Tuesday said that he will come to Bloody Karachi


...formerly the capital of Pakistain, now merely its most important port and financial center. It may be the largest city in the world, with a population of 18 million, most of whom hate each other and many of whom are armed and dangerous...


and analyze the security situation of the city, DawnNews reported.

The interior minister has demanded a 24-hour deadline to restore the peace of the city.

"A committee has been formed to investigate the murder of Muttahida Qaumi Movement


...English: United National Movement, generally known as MQM, is the 3rd largest political party and the largest secular political party in Pakistain with particular strength in Sindh. From 1992 to 1999, the MQM was the target of the Pak Army's Operation Cleanup leaving thousands of urdu speaking civilians dead...


(MQM) worker Mansoor Mukhtar," Malik added.

Speaking to the media representatives outside the Parliament House in Islamabad, interior minister said that extortion and

murder

s in

Bloody Karachi

had been brought to a halt but these activities have again erupted in the metropolis.

"The perpetrators of the crimes involving

assassination

s and extortion would face the legal implications on non-discriminatory basis," Malik assured.

Posted by: Fred || 03/28/2012 00:00 || Comments || Link || E-Mail|| [352 views] Top|| File under: Govt of Pakistan
Maoist rebels kill 15 paramilitary police in India
[Dawn] Maoist rebels ambushed a patrol team in central India on Tuesday, killing at least 15 paramilitary

coppers

, a police official said.

The

coppers

were travelling through a densely forested area of Maharashtra state when the rebels set off a land mine, blowing up their vehicle, the official said.

Another 13

coppers

were

maimed

in the powerful blast, he said.

The official spoke on condition of anonymity because he was not authorized to speak to the media.

The rebels, who say they are inspired by Chinese revolutionary leader Mao Zedong, have been fighting for more than three decades in several Indian states, demanding land and jobs for agricultural labourers and the poor. They frequently target police and government officials, whom they accuse of colluding with landlords and rich farmers to exploit the poor.

The rebels are now present in 20 of India's 28 states and have an estimated 10,000 to 20,000 fighters, according to the Home Ministry. Thousands of people _ including police, Islamic fascisti and civilians _ have died in the violence in recent years.

Police and paramilitary soldiers were searching the area in Gadchiroli district where Tuesday's attack took place, but the rebels

decamped

after they set off the land mine, the official said. Additional troops were also sent to the Gadchiroli region in northeast Maharashtra, which is considered a rebel stronghold.

Posted by: Fred || 03/28/2012 00:00 || Comments || Link || E-Mail|| [376 views] Top|| File under: Commies
UNHCR halts relief activity at Jalozai after attack
[Dawn] The United Nations


...an idea whose time has gone...


High Commissioner for Refugees (UNCHR) suspended relief activities at Jalozai camp on Monday after internally displaced persons from Khyber Agency
attacked its workers and official vehicles.

Officials said that several gunshots were fired and stones were pelted at relief workers in the camp. A bullet mark was visible on the side window of a bullet-proof vehicle, said an official.

The relief workers remained safe, he said. The agency immediately suspended activities and withdrew entire staff from the camp after the attack.

Witnesses said that situation went out of control when about 5,000 IDPs thronged registration centre in the camp. The IDPs had been waiting for registration and relief assistance.

The perturbed IDPs threw stones at the UN workers and opened fire that caused panic. The registration and distribution of goods were suspended and UNHCR pulled out its staff from the camp.

Thousands of people including

women and kiddies

have shifted to the camp from Khyber Agency where security forces have launched a fresh offensive against

myrmidon

s.

Posted by: Fred || 03/28/2012 00:00 || Comments || Link || E-Mail|| [353 views] Top|| File under: Govt of Pakistan
A dozen killed as violence flares in Karachi
[Dawn] Gunmen and arsonists went on the rampage in Pakistain's financial capital Bloody Karachi


...formerly the capital of Pakistain, now merely its most important port and financial center. It may be the largest city in the world, with a population of 18 million, most of whom hate each other and many of whom are armed and dangerous...


on Tuesday, killing at least twelve people and setting dozens of vehicles alight, officials said.

The unrest was sparked by the murder of a party worker and his brother late on Monday, reviving fears that the city of 18 million could return to horrifying levels of violence that left more than 1,700 people dead last year.

Violence is a major concern in

Bloody Karachi

, the economic powerhouse of Pakistain whose Arabian port is used by the United States to ship supplies to the war in Afghanistan, although Pakistain has blockaded the border for four months.

Mansoor Mukhtar, 37, a member of the Muttahida Qaumi Movement


...English: United National Movement, generally known as MQM, is the 3rd largest political party and the largest secular political party in Pakistain with particular strength in Sindh. From 1992 to 1999, the MQM was the target of the Pak Army's Operation Cleanup leaving thousands of urdu speaking civilians dead...


(MQM), the largest political party in the city, was

rubbed out

late Monday when

gunnies

burst into the home where he was sleeping, police said.

His brother, Masood Mukhtar, also died and his sister-in-law was

maimed

in the attack in the central neighbourhood of PIB Colony, police said.

Soon afterwards,

gunnies

erupted into the streets

and started setting fire to vehicles, in violence that left a further six people dead and more injured.

"Our hospitals have received a total of eight bodies of victims from today's firing incidents. They include an MQM member and his brother," said police surgeon Hamid Parhiar in the southern province Sindh, of which

Bloody Karachi

is the capital.

At least 38 vehicles, including buses, mini buses and trucks were torched in

Bloody Karachi

,

bigwig

Roshan Sheikh said.

The MQM, which represents the Urdu-speaking majority and sits in President
Asif Ali President Ten Percent Zardari


... sticky-fingered husband of the late Benazir Bhutto ...


's governing coalition, denied any responsibility.

"We have been keeping

Bloody Karachi

peaceful for a long time and such incidents have been perpetrated by those who don't want to see our country stable and peaceful," party

front man

Wasay Jaleel told AFP.

The funeral of Mukhtar brothers was held at Jinnah Ground Azizabad.

Posted by: Fred || 03/28/2012 00:00 || Comments || Link || E-Mail|| [331 views] Top|| File under:
Israel-Palestine-Jordan
Clash On Israel-Egypt Border Leaves 2 Suspects Dead
IDF soldiers, Paleostinian infiltrators exchange fire near southern border; two suspects killed. Motive for incident still unclear


Try hostile Paleostinian thugs for $500, Alex


IDF forces patrolling the Israel- Egypt border fence clashed with Paleostinian cells trying to infiltrate the northern part of the border on Tuesday afternoon.
 
The ensuing fire exchange left two suspects dead. No injuries were reported among the Israeli soldiers. It is still unclear whether in incident was criminal or terrorist in nature.

According to available details, at around 1:30 pm IDF forces deployed in the sector identified two men driving ATVs at high speed towards the border from the Sinai area. Two other suspects were simultaneously spotted approaching the fence.
 
The soldiers initiated suspect arrest protocol vis-à-vis the four, and when their warnings were ignored, they fired several warning shots.
 
At the same time, a cell lying in wait on the Egyptian side of the border opened fire on the troops. The soldiers returned fire.
 
During the exchange, one of the ATV riders

decamped

back to the Egyptian side of the border, crossing it under gunfire by Egyptian border guards.
 
An hour later, the soldiers reported hearing gunshot echoes emanating from the same area.
 
Egyptian reports said that two of the suspects

were maimed

in the incident.
 
IDF sources said that forces in the sector were on high alert as the defense establishment has intelligence indicating an imminent threat of terror in the sector.
 
The incident took place in an area where the new border fence is still under construction.
 
Prime Minister Benjamin Netanyahu toured the area Tuesday, saying that "soon we will complete surrounding Israel with ground-level obstacles that will improve our ability to defend our borders."
 
The new fence will stretch 230km. IDF source said that the existing, upgraded fence, which stretches some 110km, has so far proven very effective in curbing infiltrations from Sinai to Israel.
Posted by: trailing wife || 03/28/2012 00:00 || Comments || Link || E-Mail|| [347 views] Top|| File under:
IDF Foils Terror Attack On Gaza Border
IDF troops detect, defuse powerful bomb placed on border fence. Army says device was meant to be used as

roadside kaboom

against military forces patrolling sector

The IDF was able to foil an attack against troops patrolling the

Gazoo

border, Ynet learned Monday.
 
Military forces detected a powerful

bomb

that was concealed on the

Gazoo

border fence. IDF sappers defused it safely.
 
According to the IDF, the device -- packing 12 kilograms of explosives -- was meant to be used as a

roadside kaboom

against military forces patrolling the sector.
 
Military sources said that the

gun-hung tough guys

took a brazen chance by coming as close as they did to the border fence to place the bomb, noting that they usually place

roadside kaboom

s within 100-200 yards of the fence.
 
No terror group has claimed the attempt at this time.
Posted by: trailing wife || 03/28/2012 00:00 || Comments || Link || E-Mail|| [347 views] Top|| File under:
Teen Skipped School To Stab Israeli Soldier
Police probe reveals Yehudit Aharon was stabbed by 18-year-old east Jerusalem resident on Light Rail earlier this month

Cleared for publication: An 18-year-old east Jerusalem resident has been identified as the assailant who stabbed Israeli soldier Yehudit Aharon in Jerusalem's Light Rail earlier this month. His remand was extended until all legal proceedings against him are completed.
 
Aharon, 19, was stabbed in the chest and hand while the train pulled into the Pisgat Zeev station. The suspect, who was inside the train, waited for it to stop and then stabbed the victim causing her moderate injuries.

According to the police investigation, the suspect headed towards his school armed with a knife on the day of the attack. He decided to skip classes and at 10:09 am boarded the Light Rail back to his home.
 
On the train, he recognized the soldier and sat opposite her. Seconds before the train pulled into the station he stabbed Aharon several times and

decamped

the scene. He returned home where he met his brother and recounted the attack.
 
He later boarded a bus heading to the Qalandiya checkpoint in the hopes of finding shelter with his family in Ramallah. He dropped his knife during the ride and was later

incarcerated

at the checkpoint.
Posted by: trailing wife || 03/28/2012 00:00 || Comments || Link || E-Mail|| [341 views] Top|| File under:
Syria-Lebanon-Iran
Syrian Troops Kill 57 amid Clashes near Lebanese Border
[An Nahar] Syrian security forces killed at least 57 people on Tuesday across Syria, amid

festivities

with rebel troops, including near the border with

Leb

, activists said.

Thirty-one people were killed in Idlib, including 23 who were summarily executed, 12 people were killed in Homs, eight in Hama, five in the countryside around Damascus


...Capital of the last remaining Baathist regime in the world...


and one in Daraa, the uprising's Local Coordination Committees announced.

The

Britannia

-based Syrian Observatory for Human Rights said a man died in intense

festivities

near the Homs town of Qusayr, near the border with

Leb

.

Officials said the

festivities

spilled over into

Leb

as Syrian troops chasing rebels made a brief incursion into a sparsely populated area of

Leb

's eastern Bekaa region.

One Lebanese official, who requested anonymity, said Syrian troops briefly entered the Lebanese side of Masharii al-Qaa, a remote region that straddles both countries.

He said one house in the area was hit by mortar rounds and gunfire. Its residents had

decamped

shortly beforehand, he added

Another local resident said several houses were hit.

The border between both countries is poorly demarcated and residents on both sides travel freely across on a regular basis.

Syrian troops have made several brief incursions into

Leb

since the outbreak of the revolt against the regime of Bashir al-Assad a year ago.

A

front man

for Syrian refugees in

Leb

, Ahmed Moussa, told Agence

La Belle France

Presse that 75 families had crossed into the eastern Bekaa on Monday.

An AFP correspondent saw three mini-vans filled with

women and kiddies

fleeing the fighting in Qusayr.

Fierce

festivities

were also taking place on Tuesday in Saraqeb, in the northwest province of Idlib, where there were unconfirmed reports that 21 local residents

jugged

by regime forces had been killed, the Observatory said.

Most of Saraqeb's residents have

decamped

the town in recent days in the face of a fierce assault by regime troops seeking to stamp out

Death Eaters

in the area.

"Armed rebels have withdrawn from the town after attacking two security posts," the Observatory said.

In Deir Sanbal, also in Idlib province, two soldiers were killed in

festivities

with rebels.

In Damascus province, heavy gunfire was reported in fields between the capital's Qadam neighborhood and the town of Daraya, the Observatory said.

One woman was killed early Tuesday by a stray bullet in the Damascus suburb of Douma and two other women died in Maaret al-Numan in Idlib province.

Posted by: Fred || 03/28/2012 00:00 || Comments || Link || E-Mail|| [754 views] Top|| File under: Govt of Syria
Annan says Syria accepts UN-backed peace plan
[Dawn] Syria has accepted a six-point peace plan that was proposed by Kofi Annan

...Ghanaian diplomat who served as the seventh and so far the worst Secretary-General of the UN. Annan and the UN were the co-recipients of the 2001 Nobel Peace Prize for something or other that probably sounded good at the time. In December 2004, reports surfaced that Kofi's son Kojo received payments from the Swiss company Cotecna, which had won a lucrative contract under the UN Oil-for-Food Program. Kofi Annan called for an investigation to look into the allegations, which stirred up the expected cesspool but couldn't seem to come up with enough evidence to indict Kofi himself, or even Kojo...
and backed by the UN Security Council, Annan said in a statement issued by his

front man

in Beijing on Tuesday.

Annan, the joint special envoy of the United Nations


...what started out as a a diplomatic initiative, now trying to edge its way into legislative, judicial, and executive areas...


and the Arab League


...an organization of Arabic-speaking states with 22 member countries and four observers. The League tries to achieve Arab consensus on issues, which usually leaves them doing nothing but a bit of grimacing and mustache cursing...


, "views this as an important initial step that could bring an end to the violence and the bloodshed, provide aid to the suffering, and create an environment conducive to a political dialogue that would fulfil the legitimate aspirations of the Syrian people," the statement said.

But implementation of the plan will be key and Annan would be working with all parties at all levels to ensure it was implemented, the statement added.
Posted by: Fred || 03/28/2012 00:00 || Comments || Link || E-Mail|| [335 views] Top|| File under: Govt of Syria
Who's in the News
30
[untagged]
5
al-Qaeda
5
Govt of Pakistan
4
Govt of Sudan
3
Arab Spring
3
al-Shabaab
2
Govt of Syria
1
al-Qaeda in Arabia
1
Commies
1
Jamaat-e-Islami
1
Sipah-e-Sahaba Pakistan
1
Taliban
1
Govt of Iran
1
TTP
Bookmark
E-Mail Me
The Classics
The O Club
Rantburg Store
The Bloids
The Never-ending Story
Thugburg
Gulf War I
The Way We Were
Bio
Merry-Go-Blog
Hair Through the Ages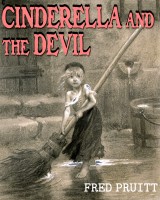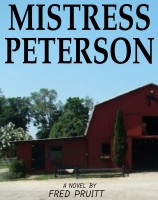 On Sale now!


A multi-volume chronology and reference guide set detailing three years of the Mexican Drug War between 2010 and 2012.

Rantburg.com and borderlandbeat.com correspondent and author Chris Covert presents his first non-fiction work detailing the drug and gang related violence in Mexico.

Chris gives us Mexican press dispatches of drug and gang war violence over three years, presented in a multi volume set intended to chronicle the death, violence and mayhem which has dominated Mexico for six years.
Click here for more information


Meet the Mods
In no particular order...


Steve White
Seafarious
Pappy
lotp
Scooter McGruder
john frum
tu3031
badanov
sherry
ryuge
GolfBravoUSMC
Bright Pebbles
trailing wife
Gloria
Fred
Besoeker
Glenmore
Frank G
3dc
Skidmark
Alaska Paul



Better than the average link...



Rantburg was assembled from recycled algorithms in the United States of America. No trees were destroyed in the production of this weblog. We did hurt some, though. Sorry.
3.233.229.90