Africa Horn
Militia clashes in Puntland region leave seven dead
At least seven people died and 11 others were wounded Wednesday in clashes between two Somali clan militias in the breakaway Puntland region, officials and elders said. The fighting erupted in a tiny village in the region of Bari over an old land dispute, they said. "The situation is calm for the time being and we have buried four bodies while residents are reporting several other dead bodies," said Abdulahi Shire Mohammad, the commissioner of Ufeynd district. Mohamoud Jama Feytin, a local elder, also said he saw seven dead bodies and 11 wounded, most of them combatants. "We are trying to stem the tensions which so far left seven dead and 11 others wounded, most of them fighters. I hope the situation will become normal," Feytin told AFP by phone.
Posted by: Fred || 03/07/2009 00:00 || Comments || Link || E-Mail|| [6458 views] Top|| File under:
Africa North
Mauritania expels Israeli ambassador and his staff
Mauritania has expelled the Israeli ambassador and his staff from the overwhelmingly Muslim West African nation, Foreign Ministry officials confirmed Friday afternoon.

The officials spoke on condition of anonymity because the Foreign Ministry had yet to release details. Ministry spokesman Yigal Palmor would not immediately comment.

Army Radio quoted Jerusalem officials as saying that Mauritanian authorities on Friday morning had ordered the Israeli mission to dismantle the security apparatuses around the embassy and remove the Israeli guards, and that the embassy could therefore no longer operate.

An AP reporter in the Mauritanian capital of Nouakchott confirmed the embassy was closed.

Al-Arabiya reported that the Western African nation had given Israeli ambassador Miki Arbel 48 hours to leave the country.

Ties have been strained between Jerusalem and Mauritania - one of only three Arab League countries, along with Egypt and Jordan, to have full ties with Israel - since Operation Cast Lead.

In January, Mauritania suspended contacts with Israel to protest the IDF operation in Gaza, and earlier that month, the country recalled its ambassador from Israel for consultations amid street protests over the offensive.
Posted by: Fred || 03/07/2009 00:00 || Comments || Link || E-Mail|| [6458 views] Top|| File under:
Bangladesh
2 BDR jawans arrested in Satkhira sent to Dhaka
Two Bangladesh Rifles (BDR) members of 41 rifles battalion, who were present at Pilkhana during the border guard mutiny and surrendered at 41 rifles battalion on March 1, were handed over to Operation Rebel Hunt authorities Thursday night.
Posted by: Fred || 03/07/2009 00:00 || Comments || Link || E-Mail|| [6458 views] Top|| File under:
India-Pakistan
Obama mulls reaching out to moderate Taliban
U.S. President Barack Obama is open to the idea of reaching out to moderate elements of the Taliban, The New York Times reported on Saturday.

In an interview with the newspaper published on its website, Obama said that some of the U.S. success in Iraq involved reaching out to Islamic fundamentalists who had been alienated by the tactics of al Qaeda in Iraq.

"There may be some comparable opportunities in Afghanistan and the Pakistani region," he said. "But the situation in Afghanistan is, if anything, more complex."

Obama, who last month approved the deployment of 17,000 more troops to Afghanistan as part of an effort to stabilize the country, had suggested before becoming president that he was open to talks with more moderate Taliban leaders.

Insurgent violence is at its highest in Afghanistan since U.S.-led forces toppled the Taliban in late 2001. Obama, who sees the Afghan conflict as a more pressing concern than the unpopular war in Iraq, is trying to convince other NATO nations to boost troop commitments to the international operation
Posted by: john frum || 03/07/2009 18:35 || Comments || Link || E-Mail|| [6458 views] Top|| File under:
Road bomb kills Pakistani mayor
The mayor of a town in the troubled North Waziristan tribal district of Pakistan has been killed by a roadside bomb that exploded near his car.

Khair Ullah, mayor of the town of Kaki, was travelling in the Mundan area when the blast took place, officials said.

His driver was injured in the explosion. Police said the bomb was detonated by remote control.
Posted by: john frum || 03/07/2009 14:48 || Comments || Link || E-Mail|| [6457 views] Top|| File under:
And now there is Tehrik-e-Taliban Balochistan!
Pakistani Taliban have now surfaced in Balochistan by organising themselves under the banner of Tehrik-e-Taliban Balochistan.

Engineer Asad, claiming to be its spokesman, said in a phone call from an undisclosed location in Balochistan that their organisation had no link with the Baitullah Mahsud-led Tehrik-e-Taliban Pakistan (TTP).

It wasn't possible to verify the claim made by Engineer Asad or to know more about his identity. The man, who spoke Pashto in an accent peculiar to Balochistan, explained that the members of the Tehrik-e-Taliban Balochistan (TTB) were all Pakistanis. He said the struggle of the TTB was against non-Muslims and Western forces that had attacked and occupied Islamic countries. He said the TTB was opposed to fighting the Pakistani security forces and law-enforcement agencies and turning Pakistan into a battlefield. Instead, he said, the TTB was committed to fighting the enemies of Islam.

The TTB spokesman termed suicide bombings un-Islamic. He condemned the suicide attack that targeted and missed the JUI-F provincial head, Maulana Mohammad Khan Sherani, and other party leaders at a seminary in Pishin district on Monday. The blast killed six people.

Engineer Asad said the TTB wasn't involved in the Pishin suicide bombing. He said it had no dispute with Maulana Sherani or the JUI-F. "We respect the JUI-F and consider it as our ally. This suicide bombing is the work of our enemies," he argued.

Maulana Sherani, it may be recalled, had blamed a group of the Afghan Taliban led by Mulla Dadullah, who was later killed by US forces in Afghanistan, for a previous attack on his life some years ago. His allegation created rift between the JUI-F and Afghan Taliban. It also caused differences in the JUI-F, as one faction of the party didn't believe that the Afghan Taliban were behind the failed attack on the life of Maulana Sherani.

If one were to believe Engineer Asad, then the group of Pakistani Taliban operating in Balochistan is different than those active in the NWFP and its tribal areas. The TTB is the latest among the Taliban groups now functioning in Pakistan and Afghanistan. The TTP members are almost all Pakhtuns but it is possible that the TTB would have some Baloch activists. The militants hailing from Punjab and operating in the NWFP and Fata are often referred to as Punjabi Taliban.
Posted by: Cherelet and Tenille1095 || 03/07/2009 07:14 || Comments || Link || E-Mail|| [6458 views] Top|| File under: TTP
NATO supplies resume via Chaman
Transit of goods and supplies to NATO forces in Afghanistan resumed on Friday following successful negotiations between Pakistani truck owners and Afghan officials. The truck owners were on strike and had stopped supplies to NATO forces as well as transit of goods to Afghanistan due to 'intolerable behaviour' of Afghan security officials, who the owners claim had extorted money from them in the name of tax and permit and also tortured them. Representatives of the Afghan Trade Ministry, Afghan security forces and Pakistani truck owners participated in the negotiations. After successful negotiations, some 40 oil tankers and scores of other goods crossed the border into Afghanistan.
Posted by: Fred || 03/07/2009 00:00 || Comments || Link || E-Mail|| [6457 views] Top|| File under: al-Qaeda in Pakistan
Pak hands over Mumbai attacks' report to Interpol
Pakistan has handed over the investigation report into Mumbai terror attacks to Interpol chief and called on India to give response about 30 queries raised after the probe. Interpol Secretary General Ronald Noble met with Federal Interior Adviser Rehman Malik in the federal capital today (Friday). Interior Secretary and Director General FIA also attended the meeting. The investigation report was presented to Interpol chief in the meeting. Interior Adviser Malik demanded that India should respond to 30 questions with regard to Mumbai attacks. Two sides exchanged views on the information provided by Interpol to India about Mumbai mayhem. According to sources, Noble condemned the attack on Sri Lankan team in Lahore and offered his cooperation in the investigations.
Posted by: Fred || 03/07/2009 00:00 || Comments || Link || E-Mail|| [6457 views] Top|| File under: Govt of Pakistan
Iraq
Wassit morgue receives body of unknown young girl
Aswat al-Iraq: A morgue in Wassit province received the body of a 25-year-old unidentified young girl that had been found north of al-Kut on Friday, a morgue medic said. "The al-Zahraa hospital morgue in Kut received the body of a girl found dumped in the open in the district of al-Aziziya, (90 km) north of Kut, and showing signs of having been shot," the source told Aswat al-Iraq news agency.
Posted by: Fred || 03/07/2009 00:00 || Comments || Link || E-Mail|| [6457 views] Top|| File under: Iraqi Insurgency
IED wounds Barazani's KDP member
Aswat al-Iraq: A prominent member of Iraqi Kurdistan Region President Massoud Barazani's Kurdistan Democratic Party (KDP) was wounded when an improvised explosive device went off in Mosul on Friday, according to a security source. "The IED was emplaced near the house of Faraj Soliman in the district of Ayaziya, (11 km) north of Talafar, wounding him slightly," the source told Aswat al-Iraq news agency. He did not give more information. "Another IED planted on a main road in al-Mohandessin neighborhood, eastern Mosul, went off but caused no casualties or damage," he added.
Posted by: Fred || 03/07/2009 00:00 || Comments || Link || E-Mail|| [6457 views] Top|| File under: Iraqi Insurgency
35 killed, 100 wounded in one week
Aswat al-Iraq: Thirty-five people, including two U.S. soldiers, were killed and 100 others wounded in acts of violence in different areas of Iraq since Saturday (Feb. 28), security sources told Aswat al-Iraq news agency.

Two suicide bombers blew themselves up in Tikrit while three civilians were injured in acts of violence in Diala.

On Thursday (March 5), fifteen people, including an interior ministry officer, were killed and 65 others wounded in Babel, Baghdad, Ninewa and Missan.

Fourteen persons, including a U.S. soldier, were killed while a body was found and 26 others were wounded in acts of violence in Baghdad, Mosul, Salah al-Din and Kirkuk until Wednesday (March 4) evening.

Until Tuesday (March 3) evening, three people were killed and two others wounded in different areas.

In the cities of Mosul and Kirkuk until Monday (March 2) evening, nine civilians, including two Iraqi soldiers, were killed and 32 others wounded.

On Sunday (March 1), nine people, including a U.S. soldier, were killed while the body of a young girl was found and eight others wounded in different areas of Iraq.

On Saturday (Feb. 28), a police officer was killed and 17 others wounded in acts of violence in different places in Iraq.
Posted by: Fred || 03/07/2009 00:00 || Comments || Link || E-Mail|| [6457 views] Top|| File under: Iraqi Insurgency
Arms & ammo seized in Missan
Aswat al-Iraq: An Iraqi army's 10th Division force on Friday seized an amount of arms and munitions during a search raid in different areas of Missan, an official army source said. "The force seized 16 Kalashnikov assault rifles, eight mortar shells, eight rockets, 15 RPG-7 shells, two night-vision goggles and several anti-personnel and anti-tank landmines," the source told Aswat al-Iraq news agency. "Thirteen unlicensed vehicles were also seized in the raid," he added.
Posted by: Fred || 03/07/2009 00:00 || Comments || Link || E-Mail|| [6458 views] Top|| File under: Iraqi Insurgency
Israel-Palestine-Jordan
Israel kills five militants in air raid on Gaza Strip
Israeli air raids on Gaza killed four fighters just hours after US Secretary of State Hillary Clinton ended her first Mideast trip vowing to breathe life into the peace process.

An air strike in the Maghazi refugee camp in central Gaza on Thursday killed three fighters and wounded two others, medics said.

An army spokesman said the raid targeted a group who had fired an anti-tank shell at an army unit on the Israeli side of the border.

Late Wednesday, an Israeli air raid killed a senior Islamic Jihad military commander as he drove through the Jabaliya refugee camp near Gaza City.

The Palestinian group vowed to avenge his death and on Thursday said its militants fired three rockets into Israel. None caused casualties.

It was the latest violation of the tenuous ceasefire Hamas and Israel declared on January 18 to end Israel's 22-day devastating war on the tiny coastal strip. Egypt has been brokering talks to turn the ceasefires into a durable truce but has so far failed to clinch any agreement.

The latest violence erupted just hours after Clinton left Israel on Wednesday after wrapping up her first trip to the Middle East since being appointed by US President Barack Obama.
Posted by: Fred || 03/07/2009 00:00 || Comments || Link || E-Mail|| [6457 views] Top|| File under: Hamas
Southeast Asia
Two brothers shot and burned on way to school in southern Thailand
Two Buddhist brothers were shot dead and set on fire by Muslim terrorists insurgents in this southern border province Saturday morning. The two brothers - Arun Sudmas, 40 and Hiran Sudmas, 36 - were attacked by four insurgents in Muang district on the Pattani - Yala Road in the morning. Terrorists Insurgents shot them with assault rifles and poured petrol over the bodies and set fire.

The two were students of special programme of Pattani Community University and were riding their motorcycle to the university to take an exam.

Also:

A Muslim man was shot dead in this southern border province Friday afternoon. Madoning Saha, 52, the owner of a teashop in Ngoh Gapo village in Tambon Bannang Sata in Bannag Sata district, was shot and killed in front of his shop at 4:30 pm. Police said two men arrived on the motorcycle and opened fire at Madoning before fleeing.

But, according to this:

On Friday, three men were shot dead in Yala province - two Muslims and one Buddhist.
Posted by: ryuge || 03/07/2009 05:08 || Comments || Link || E-Mail|| [6457 views] Top|| File under:
Sri Lanka
US taps Delhi on Lanka foray: Marines to evacuate civilians
The Obama administration will sound out foreign secretary Shiv Shankar Menon on Monday on India's support for a US-led invasion of Sri Lanka to evacuate nearly 200,000 Tamil civilians trapped inside territory controlled by the Liberation Tigers of Tamil Eelam with precariously declining stocks of food or medicine.

"We had some people there to look at the situation to identify what the possibilities might be. We would do whatever we can to help these people," assistant secretary of state for South and Central Asian affairs Richard Boucher told a group of South Asian journalists yesterday.

The plan to be put before Menon, who will have a series of meetings here with officials of the new US administration from Monday, is for a marine expeditionary brigade attached to the US Pacific Command (PACOM) to go into Sri Lanka with the support of the US navy and air force, according to American sources privy to the plan.

A team from PACOM was in Colombo a fortnight ago to discuss the outlines of the plan with the Sri Lankan Army, these sources told The Telegraph.

At the time of the PACOM team's visit, the US state department sent James Moore, deputy chief of mission at the US embassy in Colombo, to Jaffna peninsula for an independent assessment of the situation there. Moore's report is said to have persuaded Hillary Clinton's state department to line up behind the idea of a US-led evacuation of Tamils.

If the invasion comes about, it will be the first time that the Obama administration will flex its muscle overseas in a new show of American power.

The initiative is expected to have a mixed reaction here, especially among groups opposed to US military actions, which backed Obama in the 2008 presidential election.

But spinmasters of the Obama administration have quietly begun work here to describe any such military mission as a "coalition humanitarian task force".

However, if the humanitarian task force lands in Sri Lanka before the LTTE lays down arms as demanded by Colombo or without agreement from the Tamil Tigers, who may fire on the task force, its mission will be tantamount to an invasion leading to possible US casualties.

Yesterday, Boucher spoke on telephone to Sri Lanka's foreign minister Rohitha Bogollagama. The two men discussed "Boucher's concern over the fate of the civilian population being held hostage by the LTTE in the tiny coastal pocket in the Mullaitivu district," according to a foreign ministry press release issued in Colombo today.

Any request by the Americans for Indian support for a US-led military mission in Sri Lanka is likely to put Menon in a spot.

There are serious differences in the Indian government on how to deal with the mounting crisis in its southern backyard with the national security adviser, M.K. Narayanan, opposed to any support for military action.

Narayanan's main concern is a possible fallout on the Lok Sabha elections as the result of an evacuation without the explicit approval of the LTTE and any consequent spilling of Tamil blood.

But external affairs minister Pranab Mukherjee is aware that if a US-led rescue of Tamil civilians takes place without any role for India beyond that of a spectator, New Delhi will suffer grave loss to its reputation as a regional power and an emerging global power.

The possibility of an international rescue effort led by the US loomed large during the weekend with France reportedly expressing support for Washington's efforts.

On Friday, John Holmes, the UN's undersecretary-general for humanitarian affairs, briefed the Security Council that he had urged the Sri Lankan government during a visit to Colombo "to do all it could to make it possible for the civilian population to get out safely, including by means of agreement to a temporary halt to hostilities or a humanitarian corridor to allow people to leave, if this could be arranged and agreed, and in general ensure a peaceful, orderly and humane end to the fighting".

Last week, Mukherjee displeased the Sri Lankan government by asking Colombo to accept a ceasefire offer by the LTTE. "While this may fall short of a declaration of willingness to lay down arms, it is our view that the government of Sri Lanka should seize the opportunity presented by the offer to bring about a pause in the hostilities."

The Sri Lankan government is demanding that the LTTE should lay down arms and has responded to Mukherjee with the stand that "once they (LTTE) lay down arms, it would automatically lead to a ceasefire"
Posted by: john frum || 03/07/2009 17:20 || Comments || Link || E-Mail|| [6463 views] Top|| File under:
'Troops prepare for knockout blow to LTTE, 38 rebels killed'
(PTI) Lankan forces have stepped-up attacks on the LTTE to deal a knockout blow to the guerrillas as the government opened more safe passages to facilitate speedy evacuation of Tamil civilians trapped in the fierce clashes that killed at least 38 rebels and three civilians, the army said today.

At least 38 LTTE cadres and three civilians were killed as the advancing troops moved forward to capture the remaining rebels' pockets in the embattled north, engaged in fierce clashes with the Tamil Tiger militants, the military said.

The army has won a string of major victories over the guerrillas in recent weeks as the military prepared to inflict a "decisive blow" to the guerrillas.

LTTE rebels sustained severe damages in confrontations in Mullaittivu district's Pudukudirippu area yesterday, said the Media Centre for National Security (MCNS), which is linked to the Lankan army.

The troops are looking for more LTTE infiltrators who have made a desperate attempt to breach the security forces defences during the early hours today, it said.

Meanwhile, the government has decided to open two more safe passages in the island's north to facilitate speedy evacuation of Tamil civilians trapped in the war zone.

The LTTE has been confined to an area of about 50 square kms in the north as security forces say they are on the verge of capturing the last rebel bastion soon. The government estimates that 70,000 people are still stuck in Wanni, claiming that they are being held as human shields by LTTE.
Posted by: Fred || 03/07/2009 00:00 || Comments || Link || E-Mail|| [6457 views] Top|| File under:
Who's in the News
66
[untagged]
11
Govt of Pakistan
4
Iraqi Insurgency
2
Govt of Iran
1
Hamas
1
Jemaah Islamiyah
1
Lashkar e-Taiba
1
TTP
1
al-Qaeda in Europe
1
al-Qaeda in Pakistan
1
Govt of Sudan
Bookmark
E-Mail Me
The Classics
The O Club
Rantburg Store
The Bloids
The Never-ending Story
Thugburg
Gulf War I
The Way We Were
Bio
Merry-Go-Blog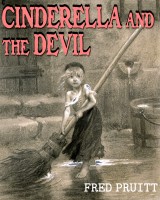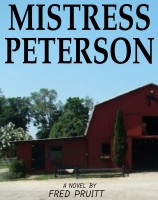 On Sale now!


A multi-volume chronology and reference guide set detailing three years of the Mexican Drug War between 2010 and 2012.

Rantburg.com and borderlandbeat.com correspondent and author Chris Covert presents his first non-fiction work detailing the drug and gang related violence in Mexico.

Chris gives us Mexican press dispatches of drug and gang war violence over three years, presented in a multi volume set intended to chronicle the death, violence and mayhem which has dominated Mexico for six years.
Click here for more information


Meet the Mods
In no particular order...


Steve White
Seafarious
Pappy
lotp
Scooter McGruder
john frum
tu3031
badanov
sherry
ryuge
GolfBravoUSMC
Bright Pebbles
trailing wife
Gloria
Fred
Besoeker
Glenmore
Frank G
3dc
Skidmark
Alaska Paul



Better than the average link...



Rantburg was assembled from recycled algorithms in the United States of America. No trees were destroyed in the production of this weblog. We did hurt some, though. Sorry.
3.236.82.241

Help keep the Burg running! Paypal: