Afghanistan
Afghan protesters condemn US-led civilian killings
[Iran Press TV Latest] Afghan protesters have taken to the streets to voice their anger at the foreign forces' brutal killing of civilians in their homes.

The protesters took to the streets of Gardez, the capital of Paktia Province on Friday -- a day after US Special Forces killed two senior government officials and three women in the city.

The demonstrators were carrying the bodies of victims and were chanting anti-occupation and anti-American slogans, a Press TV correspondent reported.

Gholam Dastgir Rostamyar, Paktia's deputy police chief told reporters that the US Special Forces had carried out the military operation Thursday night on a residence in a village seven kilometers (4 miles) east of Gardez city.

He added that among the dead were a government prosecutor named Dhaher Khan, local intelligence officer and his brother Dawood Khan as well as three women related to them.

The raid took place as the victims were celebrating the birthday of Dawood's infant son.

The angry locals said the killings had been "deliberate" and called for the legal action against the perpetrators. At one point, they began throwing stones at a convoy of the US-led troops.

The foreign forces have confirmed the incident but described the attack as a counterinsurgency one and claimed in a statement that "several insurgents engaged the joint force in a fire fight and were killed," read a statement by the US-led International Security Assistance Force (ISAF).

The provincial governor's spokesman said the incident was under investigation.

However, CNN later quoted ISAF as saying that the bodies of two men and two women had been found southeast of Afghanistan, and cited an unnamed senior US military official's claim that they victims had been shot "execution-style."
Posted by: Fred || 02/13/2010 00:00 || Comments || Link || E-Mail|| [327 views] Top|| File under: Taliban
NATO launches major Afghanistan offensive
[Al Arabiya Latest] U.S.-led NATO troops launched an offensive early on Saturday designed to seize control of the Taliban's last big stronghold in Afghanistan's most violent province, a Reuters witness said.

The assault, the first since U.S. President Barack Obama ordered 30,000 extra troops to Afghanistan in December, is the start of a campaign to impose government control on rebel-held areas this year, before U.S. forces start to withdraw in 2011.


About 4,500 U.S. Marines, 1,500 Afghan troops and 300 U.S. soldiers are taking part in the offensive in Marjah, in Helmand Province.

One local Taliban commander, Qari Fazluddin, told Reuters earlier some 2,000 fighters were ready to fight in Marjah, a densely populated area.

Marjah is an area of lush farmland criss-crossed by canals is located in the centre of Helmand province in Afghanistan's south. It has been a recruiting ground for insurgents and has been known for poppy cultivation for many years. Troops began an assault on the town on Saturday in an effort to demonstrate the Afghan government's ability to reinforce its own security.

Hundreds of families in Marjah have fled their homes and farms to neighboring districts for fear of the operations. Fleeing villagers said the Taliban fighters were gathering and had planted roadside bombs in farmland and roads.

Marjah is near the dividing line between the northern part of the province, patrolled by a nearly 10,000-strong British-led NATO contingent, and the southern area patrolled by around 15,000 U.S. Marines.

The U.S. military said its goal was to take control of the town quickly to re-establish the presence of the Afghan government and to provide public services to the estimated 100,000 residents in the area. British and Afghan forces last week said they launched part of an initial phase of Operation Mushtarak, or "Together," the name of the offensive to seize Helmand's Nad Ali district.
Posted by: Fred || 02/13/2010 00:00 || Comments || Link || E-Mail|| [324 views] Top|| File under: Taliban
Marines, Afghan troops attack Taliban-held town
Looks like it's started.


NEAR MARJAH, Afghanistan – Helicopter-borne U.S. Marines and Afghan troops swooped down on the Taliban-held town of Marjah before dawn on Saturday, launching a long-expected attack to re-establish government control and undermine support for the militants in their southern heartland.

Marine commanders say they expect between 400 to 1,000 insurgents to be holed up inside this southern Afghan town of 80,000 people in Helmand province, including more than 100 foreign fighters. Marjah is the biggest southern town under Taliban control and the linchpin of the militants' logistical and opium-smuggling network.

"The first wave of choppers has landed inside Marjah. The operation has begun," said Capt. Joshua Winfrey, commander of Lima Company, 3rd Battalion, 6th Marines, which was at the forefront of the attack. Several hundred U.S. Marines and some Afghan troops were in the first wave of troops, flying over minefields the militants are believed to have planted around the town, 360 miles (610 kilometers) southwest of Kabul.

The operation, codenamed "Moshtarak," or Together, was described as the biggest joint offensive of the Afghan war. Maj. Gen. Nick Carter, the commander of NATO forces in southern Afghanistan, says 15,000 troops were involved, including some 7,500 troops fighting in Marjah and British forces to the north in the district of Nad Ali.

The helicopter assault was preceded by illumination flares which were fired over the town about 2 a.m. In the pitch darkness of a moonless night, the roar of helicopters could be heard overhead, flying in assault troops from multiple locations. The white flash of Hellfire and TOW missiles could be seen exploding over the town as flares illuminated the darkness to help assault troops spot targets in the town.
Posted by: tu3031 || 02/13/2010 00:00 || Comments || Link || E-Mail|| [353 views] Top|| File under:
Africa Horn
Somalia: At least five killed in clashes north of capital

[ADN Kronos] (AKI) - Heavy fighting between Somalian government troops and Islamist fighters have killed five people and injured at least 10 others north of the capital Mogadishu, witnesses were quoted as telling Radio Shabelle on Friday.

Gunfights broke out in the Yaqshid, Bondere and Shibis districts north of Mogadishu, according to local residents.

Also on Friday, the deputy governor of Somalia's southern Gedo region, Mohamed Abdi Kalil, told Radio Shabelle that forces from the interim government were ready to attack Islamist fighters in southern Somalia in a bid to regain several provinces from Islamist control.

"We welcome any troops or anyone against those who are against the transitional government," said Kalil.

Government troops trained in the Somali region under the control of Ethiopian and Somali officers have reportedly reached El-berde village in Gedio.

In recent days, the transitional government has signalled it is planning a major military offensive to expel Islamist fighters in Mogadishu.

Thousands of people living on the city's outskirts reportedly fled their homes on Thursday ahead of the imminent offensive.

More 30 people were killed and 80 others were wounded in heavy mortar shelling in Mogadishu late Wednesday, causing the capital's few remaining residents to flee their homes.

Meanwhile, hundreds of militia men from the Al-Qaeda aligned Al-Shab group and its Islamic Party ally are reported to have been heading via truck towards the capital from southern Somalia, including the port city of Chisimaio.

"We are ready to send other fighters to thwart fresh attacks by government and foreign forces," Islamist militia leader in Chisimaio, Sheikh Hasan Yaqub was quoted as saying on Thursday.

Fighting has continued in Somalia between warring Islamist rebels, since the country's new president Sharif Sheik Ahmed took office on 31 January last year.

Al-Shabab and its Islamic Party ally regularly strike government forces and installations and African Union peacekeeper bases.
Posted by: Fred || 02/13/2010 00:00 || Comments || Link || E-Mail|| [328 views] Top|| File under: al-Shabaab
Africa North
New AQIM video shows Spanish hostages
[Maghrebia] Al-Qaeda released a new video of the four Spanish aid workers abducted in Mauritania on November 29th, AFP quoted a Malian government hostage negotiator as saying on Thursday (February 11th). While the video shows that the Spaniards are well, "it is necessary to move fast on the French hostage", the Malian official said. AQIM has threatened to kill French hostage Pierre Camatte if the Malian government fails to release four terrorists from prison by February 20th. Camatte and the Italian hostages were not shown in the video, but the negotiator said that a member of his team has recently seen them.
Posted by: Fred || 02/13/2010 00:00 || Comments || Link || E-Mail|| [507 views] Top|| File under: al-Qaeda in North Africa
Educated Algerians target of al-Qaeda recruitment effort
[Maghrebia] In a newly-released document titled "Letter to Youth", al-Qaeda in the Islamic Maghreb called on Algerian university students, chemists, physicists, doctors and IT specialists to join the terrorist group, AKI reported on Thursday (February 11th). The AQIM statement posted last week-end on jihadist websites was signed by Abu Muslim al-Jazairi ("the Algerian").


"You want a job? We got jobs! Use your skillz, have fun, get paid! For more information, call 555-Al Qaeda."

In related news, an Algiers court on Thursday sentenced four terrorists to prison terms ranging from 20 years to life for abducting 32 German and other European tourists in the Algerian desert. Their leader, the notorious Algerian terrorist known as "El Para", is already serving a life sentence for the kidnappings. Last May, the former paratrooper and one-time top militant in the Sahara region renounced terrorism, saying that by indiscriminately killing civilians, al-Qaeda had chosen a path far removed from religion.
Posted by: Fred || 02/13/2010 00:00 || Comments || Link || E-Mail|| [322 views] Top|| File under: al-Qaeda in North Africa
Arabia
Yemen soldiers dead as rebels break truce
[Al Arabiya Latest] Yemeni Houthi rebels opened fire on an official at the Interior Ministry, violating a ceasefire with the government, Al Arabiya television said on Friday.


Wasn't there a cease-fire or something?


The provincial commander of the Yemeni army said the rebels tried to kill him as they killed several soldiers in a spate of attacks that breached a ceasefire just hours after it came into force.

"I escaped an assassination attempt by the rebels who opened fire on my car," the head of army operations for Saada province, General Mohammed Abdullah al-Qussi, told AFP. "The rebels broke the ceasefire and carried out a series of attacks in Iqab district which resulted in dead and wounded among our troops," Qussi added.

A government official told Reuters the rebels killed one soldier and wounded seven others.

It was the first report of violations of the ceasefire between the government and the rebels which came into force at midnight (2100 GMT Thursday).

In the far north hard by the Saudi border, the Saada province has been one of the bastions of the rebels.

President Ali Abdullah Saleh had announced on Thursday a ceasefire in Yemen's six-month campaign against rebels in a conflict that spilled over into Saudi territory in the north. The ceasefire would kick in from midnight (212D GMT on Thursday), Saleh had said in a decree that was read out on state television.

"We decided to stop military operations in the northwest from midnight," the president declared.

The leader of Houthi rebels in turn ordered his fighters to abide by the ceasefire with the Yemeni government, a rebel statement had said. "According to what was agreed upon, Abdul-Malik al-Houthi issued instructions to all fronts and fighting sites to stop firing coinciding with the timing announced by the government," the statement had said.
Posted by: Fred || 02/13/2010 00:00 || Comments || Link || E-Mail|| [349 views] Top|| File under:
Houthi leader conforms to govt. ceasefire
The Houthi leader, Abdul Malik al-Houthi, has called on all devout supporters to conform to a ceasefire proclaimed by the Yemeni government.

"The Houthi movement, hereby, calls on all devout supporters to break off fighting on all fronts and conform to a ceasefire earlier proclaimed by the government," said a statement released by Abdul-Malik al-Houthi's office on Thursday.

"All roads will be open, roadblocks removed and tranquility and stability will prevail once the ceasefire is in effect," the statement added.

On Thursday, Sana'a reached an agreement with the Houthis to put an end to a long-running government offensive that claimed the lives of civilians and displaced thousands from their homes in northern villages.

"The ceasefire is going to be in effect at 12 midnight local time (2100 GMT)," a Yemeni official had said on Thursday.

The Yemeni government and the northern Shia resistance fighters, known as Houthis, had been involved in exchanging proposals in recent days to settle the conflict.

The conflict in northern Yemen began in 2004 between Sana'a and Houthi fighters. The conflict intensified in August 2009 when the Yemeni army launched Operation Scorched Earth in an attempt to crush the fighters in the northern province of Sa'ada.

Riyadh joined Yemen's offensive against the Houthis after accusing the Shia fighters of killing a Saudi border guard and occupying two border villages on November 3, 2009. Saudi jets began bombing Yemen's northern villages the following day.

According to Houthi fighters, Saudis have used toxic materials, including white phosphorus bombs, indiscriminately in northern Yemen.

Houthi fighters said that the US military also was involved in bombing the northern Yemen conflict regions of Amran, Hajjah and Sa'ada.

The UN High Commissioner for Refugees estimates that since 2004, up to 250,000 people have been forced to leave their homes in Sa'ada and take refuge in overcrowded camps set up by the United Nations.
Posted by: Fred || 02/13/2010 00:00 || Comments || Link || E-Mail|| [353 views] Top|| File under:
Bangladesh
Rajshahi city Jamaat ameer remanded
[Bangla Daily Star] Rajshahi city Jamaat Ameer Ataur Rahman and 10 other Shibir men were taken on a five-day remand yesterday in connection with three cases filed for February 9 RU violence.

The court of additional chief metropolitan magistrate granted the five-day remand while the police sought for 10 days.

Ataur Rahman has been shown remanded in Faruk Hossain killing case. BCL activist and Rajshahi University student Faruk was hacked to death during the RU rampage.

Police charged the Jamaat leader with ordering and provoking Shibir cadres to go berserk and perpetrate the murder.

With the 11, the number of arrestees in Rajshahi following the RU incident has reached 46.

Meanwhile, two injured BCL workers, Rahedul Islam Rahi and Ruhul Amin, earlier admitted to Rajshahi Medical College Hospital, lodged two more cases against some 90 Shibir leaders and activists with Motihar Police Station yesterday.

Rahi accused 34 Shibir men, including RU Shibir president Shamsul Alam Golap and general secretary Mobarak Hossain, and 25 other unknown persons. Ruhul accused 31 Shibir men.

The complainants said the accused persons had attacked them during the overnight clash between BCL and Shibir on RU campus.

Including these two cases, a total of five cases have been filed against 700 persons for their alleged involvement in the RU violence.

An unprecedented number of police and Rab members were deployed at different points of the city, especially the Shibir strongholds and mosques, to prevent Shibir from staging protest programmes.

Shibir men have fled the city locking up their messes at Meherchandi, Budpara, Binodpur and several other places. Police raided some of the dens last night.
Posted by: Fred || 02/13/2010 00:00 || Comments || Link || E-Mail|| [313 views] Top|| File under: Jamaat-e-Islami
200 Jamaat, Shibir men arrested
[Bangla Daily Star] Police arrested around 200 people, mostly leaders and activists of Jamaat-e-Islami and Islami Chhatra Shibir, in the capital, Chittagong, Sylhet and several other districts yesterday after Jamaat-Shibir men clashed with the law enforcers and Bangladesh Chhatra League.

The police arrested 96 Jamaat-Shibir leaders and activists, including Chittagong city Nayeb-e-Ameer Ahsan Ullah, in the Port City when they clashed with the law enforcers during a demonstration over the killing of Chittagong University student AAM Mahiuddin Masum on Thursday night.

The clashes left at least 30 people including 15 policemen injured.

In separate drives as part of a countrywide combing operation following violence at Rajshahi University and Chittagong University, the law enforcers arrested 61 other Shibir men at different dormitories and Shibir dens in the capital's Paribagh and Uttara, and 35 others in Sylhet, Pabna, Tangail, Brahmanbaria, Chandpur and Rangpur districts.

"Police arrested those who were making preparations to destabilise the law and order situation in the country and also have links to the killings of two students at Rajshahi University and Chittagong University," Inspector General of Police Nur Mohammad yesterday told The Daily Star.

Our Chittagong office reports: Leaders and activists of Jamaat and its student wing Shibir brought out a procession from the Chittagong Medical College morgue, claiming killed CU student Mahiuddin a Shibir activist and blaming Chhatra League for his murder.

Chittagong Jamaat Nayeb-e-Ameer Ahsan Ullah led the procession of several hundred Jamaat-Shibir leaders and activists from Chittagong University, Chittagong College, Mohsin College and other units of the organisation.

When police intercepted them in front of Ideal School and College, the unruly Jamaat-Shibir men pelted brickbats at the law enforcers prompting them to go into action.

Police fired teargas shells and rubber bullets and charged truncheons to disperse the demonstrators and brought the situation under control. They rounded up 96 Jamaat-Shibir leaders and activists from the street and took them under custody of Kotwali police.

Around 30 people including 12 policemen were injured during the clash.

Additional Police Commissioner of Chittagong Metropolitan Police Abdul Jalil Mandal said they arrested the Jamaat-Shibir men for attacking policemen and attempting to destabilise law and order.

CU Proctor Prof Jasim Uddin said the university authorities suspended all classes and postponed scheduled examinations to avert any untoward incident in the wake of the situation.

Police filed three cases with Kotwali, Panchlaish and Doublemooring police stations against leaders and activists of Jamaat-Shibir for attacking law enforcers and disrupting law and order.

In Dhaka, police arrested 21 Shibir leaders and activists at two dens in Paribagh early yesterday. They detained nine other Shibir cadres from Baitul Mukarram Mosque area after the cadres clashed with the law enforcers and went on a rampage after Juma prayers.

Among the detained, 19 are Dhaka University students and three are Mohabbat Ali, publicity secretary of DU Shibir unit and a student of chemistry, Abul Kashem, finance secretary and a student of Islamic studies, and Jalal Uddin, publication secretary and a student of Islamic history and culture at DU.

Shahbagh police raided the two dens in Paribagh around 3:00am and arrested them. The Shibir activists were holding a meeting at that time.

Officer-in-Charge of Shahbagh Police Station Rezaul Karim told The Daily Star that they also recovered various documents on party activities from the dens.

Police said some DU teachers, who are also leaders of the BNP-Jamaat white panel, were lobbying to get the detained Shibir men freed. The teachers include a hall provost and a former acting president of Dhaka University Teachers' Association.

Uttara zone Deputy Commissioner Nisharul Arif told The Daily Star that they held 50 people from a four-storey building at Uttara sector-14. Later, they showed 31 arrested for their connection with Shibir and destabilising law and order.

He said the arrestees are students of different private universities and Islamic educational institutions.

According to police Shibir leaders and activists carry out their activities staying in different messes and coaching centres around DU campus.

Paltan police said they arrested nine Shibir cadres after the rampage in front of the national mosque and attack on police after Juma prayers.

Witnesses said the Shibir men damaged several vehicles during the clash.

Our Sylhet correspondent reports: Police detained 18 Jamaat-Shibir adherents on charge of attacking law enforcers.

Witnesses said Jamaat men pelted bricks on police prompting the law enforcers to charge batons. At least five photojournalist and two policemen were hurt in the clash.

Jamaat-Shibir men attacked police from a procession brought out after jum'a prayers in the city's Kudrat Ullah Jame mosque area claiming deceased CU student Masum their party man.

They paraded on streets, held a brief rally at Chouhatta point to end the programme and exploded three firecrackers.

Our Chandpur correspondent adds: Police arrested nine Shibir activists from Hajiganj upazila for clashing with Chhatra League and destabilising law and order.

Meanwhile, BCL activists vandalised Jamaat office.

Our Pabna correspondent reports: law enforcers arrested an accused in RU Chhatra League leader Faruk murder case at the remote village of Faridpur upazila yesterday around 2:00pm.

Arrestee Ramjan Ali, son of Nazim Uddin of village Par, is a student of Islamic Studies at RU and a Shibir activist. He fled from the university after the killing incident.

According to our Pabna, Rangpur and Tangail correspondents police raided different dormitories and messes to nab the Shibir activists who fled from RU campus and took shelter outside.

Meanwhile, police held seven alleged Shibir cadres from Residential School and College dormitory in Brahmanbaria Thursday night following a bomb explosion, reports UNB.

Police said they arrested the seven in connection with the explosion.
Posted by: Fred || 02/13/2010 00:00 || Comments || Link || E-Mail|| [339 views] Top|| File under: Jamaat-e-Islami
Europe
Thousands demonstrate in Oslo prophet cartoon
[Al Arabiya Latest] About 3,000 people protested in Oslo on Friday over the printing of a caricature of the Prophet Mohammad as a pig by a Norwegian newspaper.

Demonstrators held up signs reading "We are Muslims, not terrorists" and "Stop denigrating Muslims.

The Dagbladet tabloid printed on Feb. 3 a cartoon drawing of Prophet Mohammed portrayed as a pig, his feet on the Koran.

The drawing was to illustrate an article about the Facebook page of the Norwegian police security service (PST) that contains a link to the cartoon, judged offensive by many Muslims.

The link was posted on the Facebook page by a user but removed, along with other comments deemed offensive, as soon as the police service became aware of it.

Norwegian media reported that Dagbladet had been manipulated by a man named Arfan Bhatti, whom police say is known to have shot at an Oslo synagogue in 2006.

Bhatti allegedly informed Dagbladet of the link on PST's Facebook page and then called for a protest when the newspaper ran the story with the illustration in question.

Norway's main Muslim associations had told their members not to take part in the protest.

"According to our estimates, there were up to 3,000 protesters. Everything went well. The crowd dispersed and nothing indicates there will be trouble," police spokeswoman Kari Huseby said.
Posted by: Fred || 02/13/2010 00:00 || Comments || Link || E-Mail|| [336 views] Top|| File under: Global Jihad
India-Pakistan
Pak troops violate ceasefire along border yet again
Jammu, Feb 13 (PTI) In yet another ceasefire violation, Pakistani troops tonight fired rockets on Indian posts along the Line of Control in Poonch sector of Jammu and Kashmir, a senior army officer said.

Pakistani troops from a forward post fired several rockets on three Indian posts along the LoC in Krishnaghati area of Poonch sector from 1815 hrs today, the officer told PTI.

The three posts targeted included Kranti, Kranti 1 and Kripan posts along the LoC, he said, adding, the rocket attacks were followed by heavy machine gun fire.

The rockets exploded away from the posts prompting Indian troops to fire in retaliation which resulted in an exchange of fire that is still on, the officer said.

This is a clear violation of the ceasefire as firing and rockets came from the Pakistani posts, he said.
Posted by: john frum || 02/13/2010 13:15 || Comments || Link || E-Mail|| [316 views] Top|| File under:
8 confirmed dead, 33 injured in blast at Pune bakery
PUNE: In a suspected terror attack, eight people were killed and up to 40 injured in a bomb explosion in a popular bakery near a Jewish prayer house here in the first major strike after the 26/11 carnage in Mumbai.

The blast occurred in the German Bakery, an old business establishment in the Cantonment area of the city, at around 1930 hours.

The famous Osho Ashram, frequented by foreigners, is also located in the vicinity of the blast site. US terror suspect David Headley is believed to have stayed at the Ashram during his visit to the city.

"It's most probably a terror attack. We are sending a forensic team of CBI and personnel of National Investigative Agency (NIA)", Union Home Secretary Gopal Krishna Pillai said in New Delhi.

Official sources said an Improvised Explosive Device was used to trigger the blast.

Maharashtra Minister of State for Home Ramesh Bagve, who is an MLA from the constituency, said upto 40 people were injured, three of them seriously.

A team of Anti-Terrorism Squad and bomb disposal squad visited the spot to ascertain the nature of the blast.
Posted by: john frum || 02/13/2010 11:54 || Comments || Link || E-Mail|| [778 views] Top|| File under:
Three army soldiers killed, two injured in Chaman bumper thumper
[Dawn] Three Pakistani soldiers were killed and two others were injured when a truck carrying supplies for Nato forces crashed into a Pakistan Army vehicle near Chaman on Friday.

Local police said that a truck carrying supplies for Nato forces in Afghanistan crashed into a military vehicle near the border.

Police official Zia Mandokhel said the brakes failed on the truck that hit the Pakistan army's vehicle on Friday.

Another police official, Mohammad Rafiq, said two more Pakistani soldiers were injured.

The Chaman district of the Balochistan province is a supply route to US and Nato military forces in southern Afghanistan.
Posted by: Fred || 02/13/2010 00:00 || Comments || Link || E-Mail|| [320 views] Top|| File under: Govt of Pakistan
Iraq
Iraqi, US forces battle militia group, five killed
[Al Arabiya Latest] Iraqi security forces backed by U.S. troops killed at least five people on Friday in a raid on suspected members of what Washington calls an Iranian-backed terrorist group, the U.S. military said.

While overall violence in Iraq has fallen over the last two years, attacks and fighting remain common as Iraq gears up for a March 7 election and U.S. troops prepare to stop combat operations ahead of a withdrawal by the end of 2011.

The firefight with suspected members of Kata'ib Hezbollah, a group that the U.S. State Department says has ties to Lebanon's Hezbollah, occurred 265 km (165 miles) southeast of Baghdad in a village near the Iranian border. Twelve people were arrested. "The joint security team was fired upon by individuals dispersed in multiple residential buildings ... members of the security team returned fire, killing individuals assessed to be enemy combatants," the U.S. military said in a statement.

"While the number of casualties has not yet been confirmed, initial reports indicate five individuals were killed," it said without specifying who was killed in the raid.

Maitham Laftah, a member of the provincial council of Maysan province, said 10 people were killed, including two women, and five people wounded in the village 75 km (46 miles) north of the city of Amara. Eleven people were arrested, he said.

Hospital sources in Amara put the death toll at eight killed, including a woman, and three wounded.

A Reuters photographer who arrived after the firefight saw bloodstains on the ground and bullet holes in the walls.

The U.S. military said that Iraqi and U.S. intelligence sources have spotted a recent increase in weapons smuggling by Iranian-backed militia like Kata'ib Hezbollah. It gave no further information.
Posted by: Fred || 02/13/2010 00:00 || Comments || Link || E-Mail|| [312 views] Top|| File under: Iraqi Insurgency
Israel-Palestine-Jordan
"Israel Waging War Of Assassinations"
Israel is conducting a "secret war,' assassinating top officials in Hamas and Hizbullah in order to hamper the terror groups' communications with their backer Iran, the London-based Times reported Saturday.

"There has been growing co-operation between Gaza and Iran. Israel can read the writing on the wall and they know that with the help of Iran, the Hamas government in Gaza will become stronger and will fight better. But Israel is overstepping their boundaries. Other countries don't want to become a killing field for the Israeli-Palestinian conflict,' the paper quotes an unnamed Palestinian official in Ramallah as saying.

The official was referring to the assassination of Mahmoud el Mabhouh, a senior Hamas official who was liquidated in a Dubai hotel last month. Hamas has accused Israel of killing him.

The paper also cites an incident where a bus carrying Iranian officials and Hamas members exploded near Damascus, an attack on a meeting between Hizbullah and Hamas officials in the Hizbullah-controlled Dahiya district of Beirut and the killing of Hizbullah mastermind Imad Mughniyeh in February 2008.

The Times quotes Arab diplomats saying they are aware that covert Israeli operations had increased. "We watch their comings and goings; we are aware that there is more activity both on our ground and other countries in the region,' an Egyptian diplomat told the paper. "They are trying to embroil us all in their conflict.'

The incidents are often attributed to the Mossad, Israel's spy agency, which has seen a surge in reputation since Meir Dagan was appointed to lead the agency in 2002 by then-prime minister Ariel Sharon.

Israeli officials never admitted that the Mossad was involved in any of the killings.

Dagan's tenure has been extended twice by Sharon's successor Ehud Olmert and again by Prime Minister Binyamin Netanyahu.

Dagan received praise recently from an unexpected source when he was described in an opinion piece in a leading Egyptian daily paper as "the Superman of Israel.
Posted by: Sherry || 02/13/2010 17:18 || Comments || Link || E-Mail|| [485 views] Top|| File under:
Israeli army foils stabbing attempt in Hebron
A Palestinian man who tried to stab an IDF soldier on Friday afternoon died on the way to an Israeli hospital, the army said in a statement. Soldiers opened fire on the man after he drew out a knife and lunged at a soldier who was on patrol near a mosque in Hebron. No soldiers were wounded in the incident, which took place as soldiers were scouring the area for Palestinians who hurled rocks at Jewish houses in the West Bank city.

The 41-year-old Palestinian man's family in Hebron confirmed that he had died, but denied that he attempted to attack a soldier.

The incident came two days after a Palestinian Authority police officer stabbed an IDF soldier to death while he was sitting in a jeep stopped at a traffic light at the Tapuah junction, also in the West Bank.

On Friday morning, IDF soldiers from the Golani Brigade opened fire on four armed Palestinians who were apparently trying to plant an explosives device along the Gaza border fence. The army confirmed that the terrorists were hit by the mortar and rifle fire, though no IDF soldiers were hurt in the incident.

Also in the Hebron area, IDF soldiers arrested a Palestinian terror suspect in an operation overnight Thursday. The detainee was transferred for interrogation.
Posted by: ryuge || 02/13/2010 06:05 || Comments || Link || E-Mail|| [330 views] Top|| File under:
Israel accused of waging covert war across Middle East
Israel is waging a covert assassination campaign across the Middle East in an effort to stop its key enemies co-ordinating their activities.

Israeli agents have been targeting meetings between members of Hamas and the leadership of the militant Hezbollah group, and the Iranian Revolutionary Guards. They are also suspected of recent killings in Dubai, Damascus and Beirut. While Israel's Mossad spy agency has been suspected of staging assassinations across the world since the 1970s, it does not officially acknowledge or admit its activities.

The current spate of killings began in December when a "tourist bus' carrying Iranian officials and Hamas members exploded outside Damascus. The official report by Syria claimed that a tyre had exploded but photographs surfaced showing the charred remains of the vehicle — prompting speculation that a much larger explosion had taken place.


Pic at the link. That must've been quite a "blow out"...


Several weeks later a meeting between members of Hamas, which controls Gaza, and their counterparts from Hezbollah in its southern Beirut stronghold in Lebanon was also attacked, resulting in several deaths.

Hamas had sought to cover up the incidents because it was embarrassed, a senior Palestinian official in Ramallah told The Times. "There has been growing co-operation between Gaza and Iran. Israel can read the writing on the wall and they know that with the help of Iran, the Hamas Government in Gaza will become stronger and will fight better. But Israel is overstepping their boundaries. Other countries don't want to become a killing field for the Israeli-Palestinian conflict.'

Most recently, the top Hamas leader Mahmoud al-Mabhouh was killed in Dubai on January 19, 2010. He is believed to have been poisoned by a woman who visited his room at the Al Bustan Rotana Hotel in Dubai. Israeli officials said that Mabhouh had been a key figure in procuring Iranian-made longer-range rockets for Hamas that could be fired at targets in central Israel.

The exiled Hamas leader Khaled Mashaal has vowed revenge for Mabhouh's death. He has also suggested that the current fighting between Hamas and Israel will become more regional. In an interview with the London-based al-Hayat newspaper, Mr Mashaal said that future wars with Israel would not be fought solely in the Gaza Strip.

Under the current Mossad chief, Meir Dagan, Israel is believed to have renewed efforts to kill high-level opponents. Only months after the former paratrooper assumed leadership of the intelligence service in October 2002, senior Hezbollah operatives in Lebanon began to be targeted. He was credited with ordering the killing of two relatively senior Hezbollah members who were killed in southern Beirut in July 2003 and August 2004.

More recently, Israel has been accused of planting a car bomb in Damascus that killed the top Hezbollah leader Imad Mughniyah in February 2008. The Israeli Cabinet minister Daniel Herschkowitz last week praised the Mossad chief as one of the agency's most successful leaders.

When asked about Mossad's involvement in the Dubai slaying, Eli Yishai, the Interior Minister, smiled and said: "All the security services make, thank God, great efforts to safeguard the security of the state of Israel.'

While some countries are questioning whether Israel isn't taking credit to increase the reputation of its defence establishment, other moderate Arab States are now describing the assassinations as a "covert war' between Israel and Hamas. Diplomats said they were aware that covert Israeli operations had increased. "We watch their comings and goings; we are aware that there is more activity both on our ground and other countries in the region,' said an Egyptian diplomat. "They are trying to embroil us all in their conflict.'

Tensions between Israel and Hamas have remained high, despite the relative quiet that has ensued since the end of Israel's offensive in Gaza last winter. Israeli troops were placed on alert yesterday after intelligence suggested that Hamas planned to abduct soldiers. Israel said this week that it had foiled a kidnapping in December by arresting the Hamas operative Slaman Abu Atik on the Israeli-Gaza border. He planned to enter Israel via Egypt, said the Shin Bet, Israel's internal security service.
Posted by: tu3031 || 02/13/2010 00:00 || Comments || Link || E-Mail|| [323 views] Top|| File under:
Southeast Asia
Philippine clans clash again
[Straits Times] ONE man was killed as two feuding Muslim clans involved in a political massacre last year that left 57 people dead clashed again, police said on Friday.

Two policemen assigned to protect one of the clan leaders, Esmael Mangudadatu, have been arrested after a follower of the rival Ampatuan family was shot dead in a shopping mall in Davao city on Thursday, they said.

Mr Mangudadatu's wife, pregnant sister and other female followers were among 57 people allegedly abducted and shot dead by the Ampatuan clan in the nearby southern province of Maguindanao in November.

Andal Ampatuan Jnr, who was Mr Mangudadatu's rival for the post of governor in national elections to be held in May, is on trial for the murders, while other clan members have also been charged.

Tamano Mamalapat, a former bodyguard of Ampatuan Jnr, was shot dead while grappling with the two Mangudadatu bodyguards at the mall, Davao city police chief Senior Superintendent Rene Aspera told reporters.

Mr Mangudadatu, who was at the mall with his two daughters, claimed the slain man had tried to assassinate him, but local authorities appeared not to back up his assertion. 'Definitely he (Mamalapat) was not carrying a gun at the time,' Davao city mayor Rodrigo Duterte told reporters. '(But) he tried to grab the gun of one of the two (Mangudadatu) police bodyguards.'
Posted by: Fred || 02/13/2010 00:00 || Comments || Link || E-Mail|| [339 views] Top|| File under:
N.Korea arms crew deported
[Straits Times] THAILAND on Friday deported a five-man plane crew that it detained with a 35-tonne cache of sanctions-busting arms from North Korea after charges against them were dropped.

The Belarussian pilot and four Kazakh crew flew out of Bangkok's Suvarnabhumi airport on a commercial flight bound for Almaty, the Kazakh capital, said an immigration official who refused to be named.

They were detained in December after flying into Bangkok to refuel with a cargo that included missiles and rocket-propelled grenades.

The United States applauded the seizure as an achievement in enforcing North Korean sanctions and is believed to have played a role in tipping off Thai authorities.

Thailand initially charged the men with possessing illegal weapons and ammunition, smuggling weapons and other banned products and failing to report the cache. But on Thursday, the attorney-general's office said it was not in the national interest to pursue the case and that the five would be deported.

Thai premier Abhisit Vejjajiva told reporters that officials had already coordinated with the men's home countries to organise their reception.
Posted by: Fred || 02/13/2010 00:00 || Comments || Link || E-Mail|| [330 views] Top|| File under:
Who's in the News
61
[untagged]
6
Govt of Iran
3
Global Jihad
3
Taliban
2
al-Qaeda in North Africa
2
Jamaat-e-Islami
1
TTP
1
al-Shabaab
1
Commies
1
Govt of Pakistan
1
Hamas
1
Iraqi Insurgency
Bookmark
E-Mail Me
The Classics
The O Club
Rantburg Store
The Bloids
The Never-ending Story
Thugburg
Gulf War I
The Way We Were
Bio
Merry-Go-Blog
Hair Through the Ages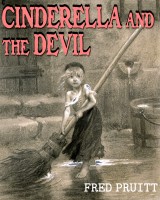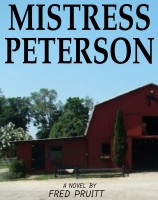 On Sale now!


A multi-volume chronology and reference guide set detailing three years of the Mexican Drug War between 2010 and 2012.

Rantburg.com and borderlandbeat.com correspondent and author Chris Covert presents his first non-fiction work detailing the drug and gang related violence in Mexico.

Chris gives us Mexican press dispatches of drug and gang war violence over three years, presented in a multi volume set intended to chronicle the death, violence and mayhem which has dominated Mexico for six years.
Click here for more information


Meet the Mods
In no particular order...


Steve White
Seafarious
Pappy
lotp
Scooter McGruder
john frum
tu3031
badanov
sherry
ryuge
GolfBravoUSMC
Bright Pebbles
trailing wife
Gloria
Fred
Besoeker
Glenmore
Frank G
3dc
Skidmark
Alaska Paul



Better than the average link...



Rantburg was assembled from recycled algorithms in the United States of America. No trees were destroyed in the production of this weblog. We did hurt some, though. Sorry.
18.232.38.214