Afghanistan
Taleban prisoners escape from Afghan jail
KABUL - Seven mid-ranking Taleban prisoners have escaped from Afghanistan's main high security jail, prison authorities said on Tuesday.

Did a Filipino contractor build this jail?

Ten warders are being questioned over their possible involvement in Sunday's breakout from Pul-e-Charki jail near the capital, said the director of Afghanistan prisons, Abdul Salam Bakhshi. "Seven Taleban prisoners have escaped the jail on Sunday," Bakhshi told reporters in his Kabul office. "They were mid-level to low-level Taleban."

Nine people, five guards and four inmates with suspected links to Al Qaeda and the Taleban died during a stand-off at Pul-e-Charki in December 2004.

Four foreign militants described as dangerous enemy combatants escaped from a heavily fortified jail at Bagram, the main US base in Afghanistan, in July last year. They have not been caught and the Taleban, the hardline regime ousted by US-led forces in late 2001 for sheltering Osama bin Laden, later said they were looking after them. One of those prisoners, Libyan Mohammad Hassan, defied the United States with an Internet-posted video in December.
Posted by: Steve || 01/24/2006 09:00 || Comments || Link || E-Mail|| [374 views] Top|| File under:
Arabia
Yemen detains 19 suspected of planning attacks
SANAA, Jan 24 (Reuters) - Yemen has detained 19 people on suspicion of planning attacks against Westerners on the orders of the leader of al Qaeda in Iraq, Abu Musab al-Zarqawi, a state-run Web site said on Tuesday. The September 26 site (www.26sep.net) quoted government sources as saying those held would be questioned before possibly standing trial for planning "sabotage and terrorist attacks" in the port of Aden.

"Several members of the group had returned from Iraq after Abu Musab al-Zarqawi told them to go back to Yemen and carry out terrorist attacks, including killing American citizens," the site quoted a source as saying.

If true, that might mean either; A: Zarq has enough gunnies in Iraq to do the job, or; B: He knows Iraq is lost and wants to use them where he thinks they might make a difference


It said one of the targets was the Aden Hotel and the suspects had bought arms, explosives and detonators.

Yemen, the ancestral home of al Qaeda leader Osama bin Laden, joined the U.S.-led war on terrorism after the Sept. 11, 2001 attacks in the United States. The poor country has cracked down on al Qaeda-linked militants following attacks at home including the bombing in 2000 of the U.S. warship Cole and an attack in 2002 on the French supertanker Limburg, but some ordinary Yemenis still support al Qaeda's campaign against the West.

In an audio tape earlier this month attributed to Zarqawi, he urged Muslims in countries neighbouring Iraq and in Yemen to join the insurgency against U.S. forces and Baghdad's government. Bin Laden named Zarqawi as his deputy in Iraq after he pledged allegiance to the overall al Qaeda leader in 2004.
Posted by: Steve || 01/24/2006 11:53 || Comments || Link || E-Mail|| [352 views] Top|| File under:
Bangladesh
India holds Bangladesh 'suspect', admits it's Sheikh Rahman
Police in India have arrested a man in connection with a series of bomb blasts in Bangladesh last August. Obaidur Rahman, described by police as an Islamic militant, was held in the state of West Bengal. But the state police say reports that they arrested a leader of the banned Jamaat-ul-Mujahideen (JMB) group, Sheikh Abdur Rahman, are not true. Two other suspects were also arrested with Obaidur Rahman in the police raid in Murshidabad district.

UPDATE: MUMBAI, Jan 24 (Reuters) - The head of a Bangladeshi Islamist group blamed for a wave of bomb blasts in that country has been arrested in neighbouring India, Indian police said on Tuesday. Shayek Abdur Rahman, head of the outlawed Jamaat-ul-Mujahideen group, was arrested in India's West Bengal state on Sunday, but police said the news had been kept a secret for the sake of the investigation. "We have arrested Shayek Abdur Rahman. We are interrogating him to find out his role in the multiple blasts in Bangladesh," Raj Kanojia, police inspector general, told Reuters by phone from Kolkata, capital of West Bengal.
Rahman and another Islamist leader, Siddikul Islam Bangla Bhai, who heads the radical Jagrata Muslim Janata Bangladesh group, had been missing since nearly 500 bombs exploded simultaneously across Bangladesh on Aug. 17 last year.
Posted by: Steve || 01/24/2006 08:26 || Comments || Link || E-Mail|| [377 views] Top|| File under:
Another JMB trainer held in Gaibandha
A JMB ehser (trainer) and 'regional commander' was arrested from a mosque in Gaibandha town in the early hours of yesterday and two live bombs and five books on Islamic 'jihad' were recovered from his possession. Acting on a tip-off, a Rab team from Bogra raided Ayub Ali Ansari mosque in Sukhnagar area near Gaibandha circuit house and arrested Ziaur Rahman alias Badal alias Reaz Ahmed. Five of his accomplices escaped, police said. Last week, Joypurhat police arrested two ehsars of JMB (Jamaatul Mujahideen, Bangladesh).

Reaz is the son of Ismail Ali Kodalkathi village in Chapai Nawabganj district. He was handed over to police, who produced him before a Magistrate court yesterday, seeking 10 days' remand. The court granted seven days' remand, police said. During primary interrogation, Reaz told police that he joined JMB three years ago to establish Islamic rule in the country and was subsequently made its 'regional commander'. Recently, he came to Gaibandha with some of his aides to reorganise JMB activities and to boost morale of the militants, police said quoting him.

Police said they hope to extract important information from Reaz during remand. Police also suspects that JMB had a plan to do sabotage or kill any important person as the mosque from where he was arrested is only about 100 yards from the Deputy Commissioner's office. Ziaur's arrest has created an alarm in police. Arrest of three 'ehsars' in a week proves that they are trying to regroup in Gaibandha and Joypurhat districts, a high police official told this correspondent. Though Gaibandha police continued their hunt for Isamist militants, they could not make any significant progress in nabbing them.
Posted by: Fred || 01/24/2006 00:00 || Comments || Link || E-Mail|| [363 views] Top|| File under:
Mufti Hannan finally sent to jail
Mufti Abdul Hannan, operations commander of banned Harkatul Jihad's (HuJi) Bangladesh chapter, was finally sent to the Dhaka Central Jail yesterday 112 days after his arrest. Meanwhile, Abdul Awal, son-in-law of Jamaatul Mujahideen Bangladesh (JMB) chief Abdur Rahman, was shown arrested in another August 17 serial bomb blast case and taken on fresh remand. The Detective Branch (DB) of police accompanied by the Rapid Action Battalion (Rab) produced Hannan and Awal before the Court of Chief Metropolitan Magistrate (CMM) on completion of their 10-day remand in a case filed for the blast at Mirpur Road near New Market on August 17 last year.

In the forwarding report, the investigation officer (IO) mentioned that the information obtained from Hannan and Awal is being verified and the two need to be confined to jail custody until the investigation completes. On hearing, Metropolitan Magistrate Shamsul Alam ordered to send Hannan to jail, as there was no further petition for remand. Seeking another 10-day remand, DB Inspector Hassan Ali, the IO of the blast case filed with Lalbagh Police Station, said Awal was directly involved with the August 17 serial blasts, including the one at Palashi Crossing in the capital. He needs to be interrogated further to find out vital clues to the case and the whereabouts of his accomplices, he said in the forwarding report.

Metropolitan Magistrate Shafique Anwar asked Awal whether he would say anything about the charges brought against him or appoint a lawyer to defend him. He refused to say anything and the magistrate placed him on a six-day remand for interrogation. Hannan has been remanded 15 times for 106 days since his arrest on October 1 last year. Awal was remanded for the 10th time, he has been on remand for 61 days since his arrest on November 18. Mufti Hannan, who dodged arrest for several years, was shown arrested in nine blast cases filed with Tejgaon, Ramna, Motijheel, New Market and Demra police stations. Jamaatul Mujahideen Bangladesh's (JMB) Rajshahi regional chief Awal is a member of the outfit's highest tier Majlish-e-Shura and was captured from a Dinajpur-bound bus at Thakurgaon on November 18.
Posted by: Fred || 01/24/2006 00:00 || Comments || Link || E-Mail|| [383 views] Top|| File under:
Govt not sure about arrest of Abdur Rahman in India
The government yesterday could not confirm the local media reports that police in the Indian state of West Bengal had arrested Shaekh Abdur Rahman, chief of banned Jamaatul Mujahideen Bangladesh (JMB), in 24 Parganas Sunday. Indian police, meantime, confirmed they had detained a man in West Bengal but did not say whether he was the hunted Bangladeshi militant kingpin, reports Reuters. State Minister for Home Affairs Lutfozzaman Babar told reporters yesterday afternoon that he came to know of the developments from local newspapers. He said they are trying to be sure through the foreign ministry and diplomatic channels about what in fact has happened. But they have not got any such information confirming the reports yet.

Two Bangla and an English daily yesterday reported that police picked up Abdur Rahman, supreme leader of the banned Islamist militant group responsible for countrywide bomb blasts since August 17, from a hideout in Barasat on Sunday. According to the media reports, the West Bengal police arrested Mohsin, an operative of the Islamist outfit, in the 24 Parganas a few days ago. Acting on information obtained from him, they conducted a raid in Barasat Sunday and arrested Rahman. The Indian authorities had taken him to New Delhi for interrogation, the reports added. "We have picked up a man on Sunday. We still are verifying the whole thing and who he is," Reuters quoted Inspector General of West Bengal police Raj Kanojia as saying over phone from Kolkata. The police officer said the man was held in a southern district in West Bengal on Sunday but he did not confirm his nationality.
Posted by: Fred || 01/24/2006 00:00 || Comments || Link || E-Mail|| [371 views] Top|| File under:
JMB commander arrested in Rajshahi
Jan 23: Acting on a tip-off, a team of RAB-5, Rajshahi in a raid arrested an Ehsar member and Gaibandha district commander of Jamaatul Mujahideen Bangladesh (JMB) along with two live bombs and five jihadi books from Sukh Shanti bazaar area under Sadar thana of Gaibandha district around at 11.45 pm last night.

The arrested commander was identified as Ziaur Rahman alias Badal alias Reaz Ahmed, son of Islam Ali Mondal of Kodalkathi village under Chaipainawabganj district. During spirited interrogation Ziaur Rahman admitted that he had been engaged with the activities of JMB for the last three years and also involved in the bomb attacks on August 17. On June, 2005 he went to Gaibandha as the in-charge of district JMB.

A case has been filed with the concerned thana in this connection.


'It was a dark and stormy night, rain sweeping across the streets of Kodakookalkathi in Tweenyweeny upsaila, in which our story begins, before dawn when roosters begin to think about crowing but it's really just too early since it's still too dark for them to spy a hen, whereupon a cry, really a whimper, settled over the drains of the street (which hadn't been swept in who knows how long, so you really had to watch where you stepped), a whimper of a man, a small man, not unlike an insurance salesman who has just heard that an important prospect has died prior to paying a lump-sum premium, uttering a single word, "rosebud".'
Posted by: Steve White || 01/24/2006 00:00 || Comments || Link || E-Mail|| [865 views] Top|| File under:
Caucasus/Russia/Central Asia
Hard boyz still hiding in Pankisi, but situation much improved
Terrorists are still hiding in Georgia's Pankisi Gorge, although the situation there has much improved in the past two or three years, Russian Ambassador Vladimir Chkhikvishvili told a news conference here on Monday.

"Russian and Georgian borderguards actively cooperate in border protection and the prevention of crossing by armed persons; secret services of the two countries maintain contacts. It helped improve the situation in the Pankisi Gorge, but, according to Russia's information, some terrorists are still staying there," Chkhikvishvili noted.

When asked to specify, the envoy said "I have no concrete information about their numbers; part of terrorists is staying in the Gorge, but their numbers are much smaller than two or three years ago."

Several armed groups from Chechnya, numbering 400 to 800 gunmen -- according to Tbilisi's reports - entered the Pankisi Gorge in 2001-2002. There were several international terrorists among them.

As a result of operations by Georgian police in August and September 2002, an overwhelming majority of militants left Georgia: some returned to Chechnya and others laid down arms and went to third countries.

Georgia detained several terrorists in 2002 and 2004 and extradited them to Russia.

Representatives of Georgian law-enforcement agencies have alleged in the past few months that there are no terrorists or illegal armed groups in the Pankisi Gorge.
Posted by: Dan Darling || 01/24/2006 00:43 || Comments || Link || E-Mail|| [339 views] Top|| File under:
Europe
Tight security as major terrorism trial opens in Belgium
BRUSSELS – The trial of 11 people suspected of trying to overthrow the Turkish government began on Monday in Belgium. Fehriye Erdal and 10 others are believed to belong to the DHKP-C, an extreme left-wing Turkish group called the Marxist Revolutionary People's Liberation Army/Front (DHKPC), which the United States and European Union consider to be a terrorist organisation. The DHKPC wants to overthrow the current Turkish government and says it is prepared to use any means it can to do so. It has already claimed responsibility for a number of terrorist attacks in Turkey, including two suicide bombings in 2001 that killed three Istanbul policemen and an Australian woman. It has also carried out attacks in Germany.

Tight security measures were organised at Bruges court. The media turned out on mass for the trial, however, the main suspect, Erdal, was not present to hear the opening remarks. The 11 suspects are being charged with belonging to a terrorist organisation, with belonging to a criminal organisation, fraud, the use of false documents and arms offences. Two of the suspects are also being prosecuted under Belgium's stricter new law against terrorism. Their trials will be another test of how Belgium's new law works.

A verdict has still to be returned in the case of 13 men, also charged under the new law, who were accused of providing backup for the Madrid and Casablanca bombings. Those suspects – whose trial finished at the end of last year - will be announced guilty or not guilty on 16 February. They are accused of belonging to the Moroccan Islamic Combatant Group, the GICM, a terrorist group which is believed to have links to Al Quaida and which is suspected of planning the attacks on Madrid's trains in March 2004 and the Casablanca bombings in May 2003.
Posted by: Steve || 01/24/2006 08:46 || Comments || Link || E-Mail|| [358 views] Top|| File under:
Europe 'knew' About CIA Flights
Strasbourg, 24 Jan. (AKI) - There can be little doubt that European governments allowed the US Central Intelligence Agency to operate secret flights via European airspace or airports - on which abducted terror suspects were transported to countries where they were tortured, a key investigation has found. But no hard evidence has yet emerged for the existence of alleged secret 'CIA prisons' on European soil, according to the findings of a probe commissioned by the Council of Europe, the continent's top human rights watchdog.

"No cogent evidence has yet emerged of the existence in European detention camps like the one at Guantanamo Bay [Cuba]," said Dick Marty, a Swiss MP heading the probe. "On the other hand, it has been proved (and in fact never denied) that individuals have been abducted, deprived of their liberty and all rights and and transported to different destinations in Europe, to be handed over to countries in which they have suffered degrading treatment and torture," Marty continued. "It is highly unlikely that European governments, or at least their intelligence services, were unaware," he added.

There was a great coherent, convergent evidence pointing to the existence of a system of 'relocation' or 'outscourcing of torture', Marty said in preliminary report prepared for the 46-nation Council of Europe. Marty cited the case of the Egyptian, Abu Omar, a former imam, who was abducted by the CIA in broad daylight from the northern Italian city of Milan in 2003, flown to Egypt via Italian and German military bases, and once there, allegedly tortured. Over the weekend, Italy's justice minister Roberto Castelli gave the go-ahead for Italian magistrates to question 22 CIA agents in the United States in connection with Omar's illegal kidnapping (rendition), in a process of international cooperation between courts known as a rogatory.

The Council of Europe investigators are trying to obtain records from the European air safety body, Eurocontrol, that might track the flights of suspected CIA planes. They have not yet succeeded in doing so. The European Parliament last weeked set up a temporary committee to investigate the CIA 'renditions'. The 46-member parliamentary taskforce will collect and analyse information in close cooperation with the Council of Europe, and will seek to establish the exact level of knowledge or complicity of European governments.

The Washington Post newspaper in November broke the story, with allegations that the CIA had been running secret detention facilities in eight countries around the world, including the Eastern European countries of Romania and Poland - whose leaders have consistently denied hosting such prisons. US secertary of steate Condoleezza Rice has said that 'rendition' is a useful tool against terrorism, but says the US does not condone 'torture'.
Posted by: Steve || 01/24/2006 08:03 || Comments || Link || E-Mail|| [367 views] Top|| File under:
Home Front: WoT
Guantanamo may host executions
NEW US military rules mean executions of condemned "war on terror" detainees could be carried out at the US naval base at Guantanamo Bay in Cuba, the US army said.
The new rules authorize the army to set the location for executions "imposed by military courts-martial or military tribunals and authorised by the president of the United States".

"Enemy combatants could be affected by this regulation," said Sheldon Smith, a spokesman for the US Army.

Only 10 war-on-terror detainees have so far been charged and referred to special military commissions for trial, including Australian David Hicks. None are on capital charges.

Currently, seven military inmates are on death row at Fort Leavenworth, Kansas. No date has been set for their execution.

The army said the changes in the regulations allow executions to be conducted at locations other than Fort Leavenworth, previously the only authorised site for executions.

The order signed January 17 by General Peter Schoomaker, the army chief of staff, said the changes were a "major revision" of the regulations.

Death penalty opponents said the measure appeared to be a "technical adjustment".

"I don't think there is anything imminent but eventually there might be," said Richard Deiter, executive director of the Death Penalty Information Centre in Washington.

"I suspect it is aimed at the military tribunals in Guantanamo. They don't want to bring people from Guantanamo and put them on US soil," he said.

Posted by: tipper || 01/24/2006 15:15 || Comments || Link || E-Mail|| [504 views] Top|| File under:
India-Pakistan
Indian troops kill two Kashmiri rebels in pre-Republic Day raids
SRINAGAR, India - Indian troops killed two militants as the army continued a counter-insurgency crackdown near the border with Pakistani-controlled Kashmir ahead of Thursday's Republic Day celebrations, the army said on Tuesday. Two police were also injured in the gun battle in northern Kupwara, Indian army spokesman Colonel Hemant Juneja told AFP. "Another gun battle sparked by a similar raid is (under way) in the same district," he said.

The raids are part of enhanced security operations ahead of Republic Day, which has been marked in the past by attacks by Muslim rebels opposed to Indian rule in Kashmir. January 26 marks the adoption in 1950 of India's constitution.

Indian troops in Kashmir's winter capital of Jammu last week seized weapons including assault rifles, hand grenades and explosives from an area close to the Maulana Azad Stadium, where celebrations are planned. "The find might have helped us foil a terrorist strike on or ahead of Republic Day," a police spokesman said. Police and army checkpoints have been set up at major crossings in Srinagar and roads sealed around Bakshi Stadium, the main venue for Thursday's celebrations, for vehicle searches and identity checks. Residents around the stadium were being asked to register with police amid house-to-house searches. Tens of thousands of people have died in Kashmir since the eruption of an insurgency against Indian rule in 1989.
Posted by: Steve || 01/24/2006 09:16 || Comments || Link || E-Mail|| [360 views] Top|| File under:
Iraq
German "Hostage" Ostoff 'had ransom money on her' after release
MUNICH - Susanne Osthoff, 43, the German woman who was freed a month ago from captivity in Iraq, had in her possession ransom money that was earlier paid for her release, a weekly news magazine claimed Saturday. The account, to be published on Monday in Focus, said Osthoff, whose account of her ordeal as a hostage has puzzled Germans, could not be reached for comment on the claims. Germany has said previously it does not pay ransoms.

Focus said Osthoff, a freelance archaeologist and aid worker who has converted to Islam and has lived in Iraq for many years, was driven after her release to the German embassy in Baghdad to freshen up. As she took a shower, embassy
staff saw thousands of U.S. dollars in her clothing. The banknotes were held together with elastic bands. German police later checked the serial numbers on the notes and established they were the same as on the ransom money, Focus said.

Oops! But, wait, I thought there was no ransom?

Osthoff spoke earlier this month of a ransom having been offered to the Iraqi group that held her captive for three weeks, but the German government declined to comment on her account. The magazine said German diplomats in Baghdad had informed the Foreign Office immediately about the find.

Asked by Deutsche Presse-Agentur to confirm the story Saturday, both the Foreign Office and German federal police declined comment. The journalist who wrote the story, Hubert Gude, told DPA it was based on multiple sources "that are absolutely reliable". German Chancellor Angela Merkel and Foreign Minister Frank- Walter Steinmeier have both said Germany was not open to extortion and refused on principle to pay ransoms.

Osthoff, who was freed December 18, has given a series of contradictory interviews about her ordeal, once fully veiled and at other times in western clothing and makeup. Germans were puzzled that she did not meet with her daughter until weeks after her release.
Posted by: Steve || 01/24/2006 08:49 || Comments || Link || E-Mail|| [364 views] Top|| File under:
German engineers seized in Iraq
Two German engineers have been kidnapped in northern Iraq, police say.
The men were taken early on Tuesday from the house they were staying in at a detergent plant near the large refinery in Baiji. Police believe they were taken north to Mosul. Road blocks were set up but failed to find the men. Baiji, 180km (110 miles) north of Baghdad, has seen much insurgent activity aimed at disrupting oil distribution in recent months.

The Germans were led away by gunmen wearing Iraqi army uniforms, a police official told the Reuters news agency. Thomas de Maiziere, the German chancellor's chief-of-staff confirmed the kidnapping of the two men, saying they were both from the city of Leipzig. German Foreign Minister Frank-Walter Steinmeier said the government had set up a crisis team to deal with the abduction.

"Gustaf, have the bank stand by."

The kidnap of the two men follows the release of Susanne Osthoff, a German archaeologist abducted in northern Iraq in November. Mr Steinmeier said media reports that a ransom had been paid to free her might have encouraged the latest kidnapping. The German government says it does not pay ransoms to secure the release of hostages.
Posted by: Steve || 01/24/2006 08:20 || Comments || Link || E-Mail|| [393 views] Top|| File under:
Chieftain forms civilian militia to defend citizens of Ramadi
A 3,000-strong militia has been created in the insurgent stronghold of Ramadi, central Iraq, to protect civilians from insurgent violence, a tribal chieftan in surrounding Anbar province told Adnkronos International (AKI), speaking on condition of anonymity. "The formation of the new militia was decided in conjunction with the US-led coalition, and is aimed at protecting people in the area and repelling terrorist elements," the chieftan said.

On Sunday, several armed groups fighting against Iraq's transitional government and its US-led coalition force backers of Abu Musaab al-Zarqawi's al-Qaeda linked group. The groups in a statement posted on the Internet said they had severed all links with the Jordanian-born al-Zarqawi, who is suspected of masterminding some of the bloodiest attacks in Iraq.

On 5 January, a suicide bomber blew himself up at a police recruiting centre in Ramadi, killing around 60 people and injured some 60. Some 1,000 applicants were queuing at a police recruitment drive.

In early December, US and Iraqi forces launched a military operation in Ramadi, which lies west of Baghdad, the day after insurgents staged a show of strength. Residents said hundreds of militants set up checkpoints throughout the city and fired mortars and rockets at US bases and government offices.

The US military played down the scale of the attack, however, saying it had not resulted in damage or casualties.
Posted by: Dan Darling || 01/24/2006 00:18 || Comments || Link || E-Mail|| [408 views] Top|| File under:
Zarqawi steps down as head of Iraqi mujahideen council
In a further sign of the rifts emerging within Iraq's insurgency, Jordanian-born militant Abu Musab al-Zarqawi has stepped aside as the head of a new council of radical groups in favor of an Iraqi, according to a posting on a Web site used by Al Qaeda and other insurgent groups.

The statement, whose authenticity could not be independently verified, said Abdullah Rashid al-Baghdadi, "who is Iraqi," had taken over from al-Zarqawi as "emir" of the new Mujahedeen Shura, or Council, which groups six extremist organizations including Al Qaeda and whose creation was announced last week.

The formation of the council and the appointment of an Iraqi to lead it come at a time of deepening divisions within Iraq's insurgency over ways to respond to the new realities of post-election Iraq and how to prepare for the day when U.S. troops start going home.

Most notably, some Iraqi nationalist insurgent groups are turning against al-Zarqawi and his foreign Arab volunteers, whose spectacular suicide bombings have served the insurgency's goals well until now but whose Islamic extremism has come to be seen as a liability by rebels whose aim increasingly is to secure a role for Sunni Iraqis in the new political order.

A statement announcing the formation of the council a week ago, issued by al-Zarqawi's chief spokesman, explained that the council's purpose was to "unite the approach of the mujahedeen … in order to dismiss all the differences and disagreements and controversies," an acknowledgement of the rifts that have opened up within the insurgency in recent months.

Though there was no way of independently verifying the information, the Web site is the main one used by Al Qaeda in Iraq to post news, claims of responsibility and videotapes of attacks. Since the council was formed, the claims of responsibility that previously were posted by Al Qaeda have been made in the name of the Mujahedeen Council.

On Friday, the site's administrator named al-Baghdadi as the leader of the council, which comprises Al Qaeda in Iraq, an affiliated group called the Victorious Sect Brigade, and four lesser-known allied groups. Leading Iraqi nationalist groups, such as Ansar al-Sunnah, the Islamic Army and the 20th Revolution Brigades, are not included.

A subsequent posting explained: "What Sheik Abu Musab did when giving up the title of Emir, this is a favor by the Emir of Slaughter to block the road to all those who say he is a foreigner." The Emir of Slaughter is an honorific used by extremists to refer to al-Zarqawi, America's most wanted man in Iraq with a $25 million bounty on his head.

"He [al-Zarqawi] must be really under pressure," said Mustafa al-Ani, director of the Center for Counterterrorism at the Dubai-based Gulf Research Center. "There's been a lot of talk since the election about divisions between Iraqi mujahedeen and Al Qaeda, and this is to prove that even the Arab mujahedeen are led by an Iraqi and not a foreigner."

Al Qaeda in Iraq also is looking ahead to the day when U.S. forces leave and is starting to realize it needs to form alliances and structures to further its dream of establishing a Taliban-style Islamic state in Iraq, said Jaafar al-Taie, a Jordan-based analyst who closely monitors the insurgency.

"For the first time, the U.S. is on the defensive and is about to withdraw, so they're restructuring," he said. "It's an attempt to expand the breadth of Al Qaeda politically and militarily. You give Al Qaeda an Iraqi face, you give it a different dimension."

There was no indication that al-Zarqawi's leadership of his own group, Al Qaeda in Iraq, is being challenged. The identity of al-Baghdadi, an apparent pseudonym signifying that he is from Baghdad, is not known, and it cannot be said with certainty that he even exists, al-Ani said.

The real question now is whether the new council marks the emergence of a joint leadership of Al Qaeda and its allies, in which al-Zarqawi's influence is diminished, or whether the naming of an Iraqi leader simply represents a propaganda effort to fend off accusations by other insurgents that Al Qaeda is a foreign organization.

Either way, it is clear that al-Zarqawi is feeling squeezed by the Iraqi insurgents whose goals are starting to diverge sharply from those of their former ally. Some insurgent groups have been reaching out to the U.S. and the Iraqi government with a view to launching negotiations to end their violent rebellion in return for concessions that would secure a role for the Sunni minority in an Iraq now dominated politically by Shiites and Kurds.

"For the Iraqi mujahedeen, it's not killing for the sake of killing but to put pressure on the political process, in order to secure their position," al-Ani said. "They had a common strategy with Al Qaeda to get rid of the Americans, but that's not the question of the future. Zarqawi has no interest in any political settlement."

In Ramadi, the capital of insurgent-infested Anbar province, Iraqi insurgent groups have fought sporadic clashes with Al Qaeda supporters in recent months, and local tribal leaders have been talking to the Americans with hopes of forging a common strategy against Al Qaeda.

The tensions have risen sharply since a suicide bombing blamed on Al Qaeda earlier this month targeted police recruits in the city. Most of the 56 people killed were local Sunnis responding to a call by tribal leaders to sign up for a government security force they previously had shunned, and there have since been a number of tit-for-tat assassinations of leading figures on both sides.

Exploiting rifts between Iraqi Sunni insurgents, whom the U.S. military refers to as "rejectionists," and the Al Qaeda radicals is a central plank in the U.S. military's exit strategy, and American officials point to the tensions in Ramadi as evidence that it is working.

"We've seen recently … indications that the locals in Ramadi are taking actions themselves against the terrorists and foreign fighters," Maj. Gen. Rick Lynch said at a media briefing last week. "We're finding indications where the Iraqi rejectionists are taking up arms and personally providing information against terrorists and foreign fighters."

But, he cautioned, Al Qaeda in Iraq remains a formidable force with the capacity to deliver the kind of devastating suicide attacks that have made al-Zarqawi Iraq's most wanted terrorist.

"Zarqawi and the terrorists and foreign fighters, to which we attribute all the suicide attacks, still has a significant capability to surge acts of violence," he said.
Posted by: Dan Darling || 01/24/2006 00:16 || Comments || Link || E-Mail|| [857 views] Top|| File under:
More Red-on-Red in Ramadi
BAGHDAD (Reuters) - Iraqi nationalist rebels in the Sunni Arab city of Ramadi have turned against their former al Qaeda allies after a bomb attack this month killed 80 people, sparking tit-for-tat assassinations. Residents told Reuters on Monday at least three prominent figures on both sides were among those killed after local insurgent groups formed an alliance against al Qaeda, blaming it for massacring police recruits in Ramadi on January 5.

"There was a meeting right after the bombings," one Ramadi resident familiar with the events said. "Tribal leaders and political figures gathered to form the Anbar Revolutionaries to fight al Qaeda in Anbar and force them to leave the province. "Since then there has been all-out war between them," said the resident in the capital of the sprawling western desert province of Anbar, speaking anonymously for fear of reprisals.

Local Iraqi officials confirmed residents' accounts of events but declined to comment publicly.


Not quite knowing on which side their bread is buttered.

The bloodshed is the latest example of a trend U.S. military commanders and diplomats have been pointing to optimistically in recent months as a sign that some militants may be ready to pursue negotiable demands through the new Sunni Arab engagement in parliament after taking part in last month's election.

On Thursday, three local Islamist groups around Ramadi -- the 1920 Brigades, the Mujahideen Army and the Islamic Movement for Iraq's Mujahideen -- also met to distance themselves from their fellow Islamists in Qaeda, joining the shift against al Qaeda led by more secular, tribal and nationalist groups.


"I mean, we know we're a little crazy, but dem boyz is nuts!"

The pan-Arab Al Hayat newspaper quoted a statement from six Iraqi armed groups on Monday announcing they had united to form the "People's Cell" to confront Zarqawi and preserve security in the Anbar province. The statement condemned "armed operations which target innocents" and affirmed "a halt to cooperation with al Qaeda."

Both sides have distributed leaflets in the city of half a million claiming killings of opponents."Qaeda announces the killing of someone in the Revolutionaries and then the others announce they have killed someone in Qaeda," the resident said.


Perhaps you guys should have a 2-for-1 sale?

Another resident following events closely said: "The conflict is now clear between the militant groups and al Qaeda; the Anbar Revolutionaries who were formed after the attacks say they want to eliminate al Qaeda from Anbar."
Posted by: Steve White || 01/24/2006 00:00 || Comments || Link || E-Mail|| [373 views] Top|| File under:
Three US troops killed in Iraq
BAGHDAD - Three US troops were killed in two separate roadside bomb attacks across Iraq in the last two days, the US military said on Monday.

One US soldier was killed Monday by a roadside bomb blast in southwest Baghdad, while two US airmen died in a similar roadside bomb attack on Sunday near Taji, some 12 miles north of Baghdad. The military said the soldier was killed Monday while on a dismounted patrol.


Three heroes. My gratitude to them and my deep sympathies to their families.
Posted by: Steve White || 01/24/2006 00:00 || Comments || Link || E-Mail|| [355 views] Top|| File under:
Mosque Attacked; U.S. Forces Find Weapons Cache
Enemy fighters attacked a Baghdad mosque, and U.S. forces detained a gunman with possible links to an improvised explosive device they were securing in separate incidents yesterday. U.S. troops also discovered a weapons cache Jan. 20.

Terrorists fired mortars at a mosque in north-central Baghdad at about 6:40 p.m. yesterday. Soldiers from the 1st Battalion, 2nd Brigade, 6th Iraqi Army Division, accompanied by coalition forces, observed at least five mortar rounds impact near a mosque in the Adhamiyah neighborhood. All rounds appear to have impacted near the mosque with none impacting the mosque directly. Local officials are assessing the damage.

Soldiers with the Illinois National Guard and Marines from 2nd Marine Logistics Group (Forward) captured a weapons cache and detained two suspected insurgents during a combat patrol Jan. 20 near the city of Qaryat al Jaffah. The cache consisted of 82 mm mortar rounds, artillery and mortar fuses, wire, armor-piercing machine-gun rounds, rocket-propelled grenades with boosters and a launcher, hand grenades, 57 mm rockets, 122 mm artillery shells, and small-arms rounds. Marine Corps military dogs were used in the caches' search and discovery.

The servicemembers make up what is known as Task Force Blackhawk. Prior to their current assignment, the unit was attached to Multinational Force Baghdad, working near the Iraqi capital, where they captured more than 30 weapons caches.
Posted by: Anonymoose || 01/24/2006 00:00 || Comments || Link || E-Mail|| [368 views] Top|| File under:
Troops capture terrorists, gunman in Tikrit, As Siniyah, Mosul
Five suspected terrorists were detained, four suspected bombers and a gunman were captured in northern Iraq Jan. 19-22.

Soldiers from the 1st Brigade Combat Team, 101st Airborne Division were recovering a vehicle damaged by an improvised explosive device near Hawijah Thursday morning when they began taking small arms fire. The Soldiers returned fire, forcing the gunman to run away flee. A patrol that was en route to the site chased and stopped the suspect's vehicle and a search revealed a sniper rifle and a rocket propelled grenade launcher with a warhead.

Soldiers from the 3rd Heavy Brigade Combat Team, 4th Infantry Division detained four terrorists after an IED the men were transporting detonated prematurely. The Soldiers were alerted to the incident when their patrol was flagged down by two local men who were transporting a wounded man. The Soldiers took the man to a nearby military medical facility and a second patrol was sent to investigate the explosion.

When the patrol arrived at the site they found three other uninjured men who admitted that they and the wounded man were transporting the IED.

Soldiers from the 3rd Brigade Combat Team, 101st Airborne Division captured four suspects believed to be involved with an explosion that ripped through the As Siniyah city government building Jan. 19. A tip led the Soldiers to two homes in the area, where the men were detained without incident.


A big thank you to Mahmoud the Weasel.

The explosion occurred just before 8 p.m. local time in the small city west of Bayji. The building was reportedly leveled by the blast, but no injuries were reported to coalition forces. The cause of the explosion is under investigation.

Soldiers from the 172nd Stryker Brigade Combat Team captured a terrorist gunman after a brief car chase through Mosul Jan. 22. The Soldiers were securing an IED they had discovered while patrolling in the city, when they started receiving small arms fire from an unknown source. As they searched the area for the shooter, the patrol took more gunfire from a nearby car.

Soldiers pursued the car through the city and engaged it with well-aimed rifle fire, causing the driver to lose control and crash. The suspect fled the scene on foot and tried to hide among a group of local men, but the troopers identified the gunman and took him into custody.
Posted by: Anonymoose || 01/24/2006 00:00 || Comments || Link || E-Mail|| [351 views] Top|| File under:
Israel-Palestine-Jordan
Fatah campaign staffer shot dead in Nablus
NABLUS, West Bank - A member of the ruling Fatah faction's campaign team in the largest West Bank city was shot dead on Tuesday on the eve of the Palestinian general election, security and medical sources said.

Yummm, pass the butter, please

Ahmed Hassuneh, 36, who was working on the campaign for Fatah's main candidate in Nablus, Ghassan al-Shakaa, was shot in the head in the early hours after confronting gunmen who had opened fire on his house.

"Hey, stop shooting at my... BANG! ..house..rosebud "

Several of Shakaa's billboards have been sabotaged in recent days in the build-up to Wednesday's general election which sees Fatah facing a first major challenge to its grip on power from the Islamist movement Hamas. Shakaa, a member of the Palestine Liberation Organisation's ruling executive committee, resigned as mayor of Nablus in 2004 in protest at the security chaos which had made parts of the northern city no go areas after nightfall.
Posted by: Steve || 01/24/2006 09:18 || Comments || Link || E-Mail|| [366 views] Top|| File under:
Southeast Asia
Indonesian police arrest another terror suspect
JAKARTA - Indonesian police on Tuesday said they had arrested another man suspected of assisting a fugitive Malaysian extremist involved in last October's Bali suicide bombings. A man named Catur was arrested in the Central Java capital of Semarang by elite anti-terror police and their local counterparts, national police deputy spokesman Anton Bahrul Alam told reporters.
Several other Bali bombing suspects have been nabbed in the same city.

Alam said that Catur was suspected of assisting Malaysian fugitive Noordin Mohammad Top, but police were still interrogating him. Alam said Noordin would "hopefully soon be captured. "He moves around, but we already know who the people around him are," he said, adding that Noordin tapped into networks in each area he visited. Alam said one man arrested last week in connection with the attacks had been released due to a lack of evidence but must periodically report to police.

Ten people were currently detained on suspicion of involvement in the latest Bali bombings, six on Java and four on the island of Bali itself, while police continued hunting for more suspects, he said. One of the detained suspects had been in possession of a revolver used by two others to rob a cellular phone shop, he added.

Experts believe Noordin and Azahari, who was killed by police in a raid on his hideout in Java last November, may have split from JI to form an even more radical offshoot.

What, blowing up innocent people having dinner isn't evil enough?
Posted by: Steve || 01/24/2006 09:22 || Comments || Link || E-Mail|| [347 views] Top|| File under:
Janjalani may be based in Jolo, planning attacks
THE leader of an Al-Qaeda-linked terror group may be hiding out on a violent southern Philippine island and pose a threat when US troops hold joint military exercises with Filipino soldiers there next month, officials said Monday.

Abu Sayyaf leader Khaddafy Janjalani, who is on Washington's list of wanted terrorists, may have fled to Jolo island with his men late last year to escape a monthslong military offensive in nearby Maguindanao province, according to security officials monitoring his movement.

The terror group, blamed for deadly bomb attacks and ransom kidnappings in the Philippines, is regarded as the primary threat to the US troops during the upcoming drills on Jolo, said Marine Brigadier General Ben Dolorfino. Some of the group's victims have been Americans.

Dolorfino said the military was trying to confirm reports of Janjalani's presence there.

Two other security officials, who spoke on condition of anonymity because they were not authorized to talk to the media, said there were strong indications Janjalani had joined the group of guerrillas led by Radulan Sahiron, a one-armed militant hiding in the island's rain forest near Patikul.

Security for the Americans during the drills has been a nagging concern on Jolo, considered a no man's land because of a surfeit of unlicensed guns, frequent bloodshed and a bitter history with US forces.

Muslim villagers in Jolo oppose the drills, which will focus on medical missions, construction of schools and public works projects like excavating wells.

The locals still talk about a violent campaign to quell native islanders resisting US rule in the early 1900s.

The exercises in Jolo are part of a larger group of exercises called "Balikatan" that are taking place throughout the Philippines. In Jolo, at least 250 American military personnel will join a larger Philippine military contingent. The exercises start February 20.

The Jolo faction of a larger Muslim rebel group that signed a peace accord with the government in 1996, the Moro National Liberation Front, has pledged not to disrupt the US exercises and offered to provide security for the Americans, he said.
Posted by: Dan Darling || 01/24/2006 00:46 || Comments || Link || E-Mail|| [355 views] Top|| File under:
Sri Lanka
3 killed in LTTE ambush
Suspected Tamil Tiger rebels ambushed and killed three soldiers in Sri Lanka's restive east yesterday, as a Norwegian peace broker began a last-ditch bid to avert a slide back into civil war.

US Under-secretary of State for Political Affairs Nicholas Burns branded the Liberation Tigers of Tamil Eelam (LTTE) a "reprehensible terrorist group keeping this country on the edge of war." "We do believe the Tamil population has legitimate grievances," Burns said after talks with government leaders in Colombo.

And he underlined the "need for the government to make sure that there is no official support for the paramilitary groups" which attack the LTTE and its supporters.

But he added: "Full responsibility here lies on the LTTE ... the organisation has to choose peace instead of the reprehensible policies of the last 10-20 years." "The major part of the burden for peace rests on the organisation," Burns insisted. In contrast, he called the government "democratic" and "responsible", enjoying strong US support.

Burns said the LTTE carried out yesterday's attack in the east coast district of Batticaloa, where four people had died and 23 were wounded last Thursday.

The latest blast, which also wounded four soldiers sweeping a highway for mines, raised to 149 the number of people killed in an upsurge of violence since December.

Burns also met yesterday with Norway's top peace envoy Erik Solheim, who arrived in a fresh bid to jump-start an ailing peace process amid fears that the bloodshed could reignite full-scale war.

Solheim, Oslo's international development minister, was to travel to LTTE-held territory tomorrow for talks with Tiger supremo Velupillai Prabhakaran.

The talks in the rebel-held northern town of Kilinochchi would focus on the "current situation and ground realities", said the LTTE's chief negotiator Anton Balasingham.

After months of arguing over a venue for peace talks, a government official said it was hoped a deal would be struck for a face-to-face meeting soon with the LTTE in either Oslo or Geneva after a near three-year break.

"Solheim will be told that we are ready to compromise on the venue issue in the interest of getting talks started," said the official, asking not to be named.

The venue did not matter, Solheim said. "It could be in Kilinochchi, Vavuniya, Colombo, Bangkok, EU, Norway, South Africa and even if they want to meet on the Moon we are ready," he said.

"The important thing is what is to be discussed, but not the venue." Solheim added his voice to Burns in calling for an end to the bloodshed.

"Everyone is worried about the present deterioration in the security situation in Sri Lanka. The key is to stop and reduce the killings," he said.

LTTE commander in chief Prabakharan warned President Mahinda Rajapakse last November to grant the minority Tamils autonomy or face war in 2006.

Violence has soared since Rajapakse won elections that same month, pledging to rein in the LTTE and review Norway's much-criticised role as peace-broker.

But on the ground the LTTE has forced troops onto the defensive and Rajapakse has had to look to Norway for help in launching negotiations.

US ambassador to Sri Lanka Jeffrey Lunstead issued a veiled warning to the LTTE in an article published in yesterday's Wall Street Journal Asia which presumed the rebels were behind most of the bloodshed.

"There can be a role for the LTTE in the future development of Sri Lanka, but only if it returns to the peace table, renounces terrorism in word and deed, and becomes a responsible participant in Sri Lanka's future," Lunstead wrote.

"If the LTTE chooses to abandon peace, the cost of a return to war will be high. Through our modest military training and assistance programmes, we are helping to build a stronger, more capable and more determined Sri Lankan military."

US Under-secretary of State Nicholas Burns said Tiger attacks on the military were ruining the lives of ordinary people, many of whom fear a two-decade civil war that has already killed over 64,000 people could reignite.

"We are a friend of this country," he told a news conference in Colombo. "We support its territorial integrity ... The people of this country ought not to have to live for another 15 to 20 years with this reprehensible terrorist group keeping the country perched on the edge of war."

Burns said the U.S. hoped to finalise a financial aid package to Sri Lanka aimed at helping it rebuild after the 2004 tsunami and was also involved in training Sri Lankan soldiers.

The US already brands the Liberation Tigers of Tamil Eelam (LTTE) — de facto rulers of a seventh of Sri Lanka — as a banned terrorist group alongside Al Qaeda, but Burns said there were significant differences between the two.

He said the US realised the island's Tamil minority, who dominate the poor and tsunami-hit north and east, had legitimate grievances — but that the Tigers must still abandon violence. Al Qaeda had no basis for negotiations with the U.S., he said.

"We hope the LTTE will understand that it will have no relationship with my government and indeed no effective relationship with any country in this world as long as it seeks to redress its own grievances through the barrel of a gun," he said.
Posted by: Dan Darling || 01/24/2006 00:27 || Comments || Link || E-Mail|| [344 views] Top|| File under:
Syria-Lebanon-Iran
Al-Qaeda Inspired Group Threatens Lebanon
Beirut, 24 Jan. (AKI) - Threats to use car bombs against UN premises, embassies, security forces and Palestinian leaders in Lebanon have been made by a previously unknown group calling itself "The Black Tigers - the millitary wing of al-Qaeda in Lebanon",

a division of Zarqawi Inc

. A statement released by the group Tuesday, and seen by Adnkronos International (AKI), threatens imminent attacks against a wide range of targets.

"We will strike with car bombs all the offices of the UN inside and outside the [Palestinian refugee camp] Sabra and Shatila and we will hit many foreign embassies" says one of the ten points in the 'first statement' by the group.
"For some time we have been committed to entering Sabra and Shatila, a 'symbol' for Palestinians in Lebanon and known world wide".

The camp was the scene of one of the most brutal incidents in Lebanon, shortly after Israel's invasion in 1982. Israeli-allied Lebanese Christian Phalange militiamen rampaged through the Sabra and Shatila Palestinian refugee camps, killing hundreds, possibly thousands of people. "It [the camp] needs reform and this warning must be taken seriously. Today we are admonishing, while tomorrow we will proceed with the elimination of tens [of people] as God is our witness" the statement reads.

They're threatening to kill thousands of Palestinians? Oh. Gosh. Darn.

The statement by the group claimning to represent al-Qaeda in Lebanon goes on to issue a series of warnings; against Lebanese army officials "not to infiltrate the Palestinian camps with their informers and urging Palestinian factions in Lebanon to 'return to Islam because their leaders are an easy target for our warriors". There is also a threat against Walid ben Talal [a Saudi prince with Lebanese citizenship and a pan-Arab media magnate] and anyone working with him - if they enter the camps, it says, they will be poisoned.

As well as political and security threats, there are also "moral" warnings; to women from the camps not to go to the red light areas in Beirut, frequented by foreign intelligence agents; to outlets selling alcohol, that their premises will be blown up; to pirate CD vendors; and to the camp pharmacy accused of handing out 'drugs' and giving medicines without prescriptions.

The unknown group also names some of the people they want to eliminate; collaborators of Abbas Zaki, the PA minister for Palestinian refugees; Ghassan Abdallah, a leading Palestinian official in Lebanon, and Khaled Aref, the Palestinian movement Fatah's representative in southern Lebanon.

"Ulema (muslim clerics) who do not respect their faith and who steal our goods" are also cited as objectives, as are Lebanese security officials , "who exploited our fighting brothers who went to Syria and Iraq" and "Were paid more than 800,000 dollars". The message concludes with a call for the Lebanese state to support the 'brother combatants" who want to go to Iraq and "fight the infidels".

For some years there have been suspicions about thte possible presence of al-Qaeda in Lebanon, and in particular in the camps, like Ein Hilwe, near Sidon, where the Israelis allege that there are elements of Bin Laden's network coming from Afghanistan. In 2004, a plot for an attack against the Italian embassy in Beirut, was attributed to a presumed al-Qaeda cell.

Last December the Lebanese security forces arrested13 people -seven Syrians, four Lebanese, a Saudi and a Palestinian - suspected of being members of the al-Qaeda network and found in possession of arms and plans for future attacks.
Posted by: Steve || 01/24/2006 12:46 || Comments || Link || E-Mail|| [374 views] Top|| File under:
Iranian official: UN sanctions may lead us to seal off Persian Gulf
A senior Iranian official threatened that Tehran may forcibly prevent oil export via the Straits of Hormuz if the UN imposed economic sanctions due to Iran's nuclear program, an Iranian news Web site said on Monday.

This is the first time an Iranian official makes military threats in a public statement on Tehran's recent disagreements with the West.

The news site, affiliated with the radical student movement in which President Mahmoud Ahmadinejad was once a member, quoted Mohammed-Nabi Rudaki, deputy chairman of the Iranian parliament's National Security and Foreign Policy Commission.

According to the report, Rudaki said that "if Europe does not act wisely with the Iranian nuclear portfolio and it is referred to the UN Security Council and economic or air travel restrictions are imposed unjustly, we have the power to halt oil supply to the last drop from the shores of the Persian Gulf via the Straits of Hormuz."

25% of the world's oil production passes through the Straits of Hormuz, which connect the Persian Gulf with the Indian Ocean. The meaning of Rudaki's threat is that not only will Tehran stop its oil production from reaching the West, it may also use force to prevent the other oil prodoucers in the region (the United Arab Emirates and Kuwait) from exporting to the West.

Raduki also warned that his country might quit from its membership in the International Atomic Energy Agency (IAEA) and withdraw from the Nuclear Non-Proliferation Treaty (NPT).
Posted by: tipper || 01/24/2006 09:47 || Comments || Link || E-Mail|| [519 views] Top|| File under:
Bomb Kills Six In Ethnically-Troubled Region
Tehran, 24 Jan. (AKI) - At least six people were killed in a double bomb explosion in Iran's south-western city of Ahvaz on Tuesday, Iranian state television reported. An undisclosed number of people were wounded in the blasts which damaged a state environmental agency and a bank in the city which is the capital of the oil-rich Khuzestan province. Ahvaz was hit by a wave of bomb attacks in June and October last year that the government blamed on Iranian Arab extremists whom it claimed were being supported by foreign governments, such as Britain. The October bombings killed six people and those in June killed at least eight people.

In recent weeks, Iran has repeatedly accused Britain of provoking unrest in the Khuzestan province, which borders that part of Iraq where 8,500 British soldiers are based as part of the United States-led military coalition. Britain has denied any involvement in the disturbances in Khuzestan.
Posted by: Steve || 01/24/2006 08:17 || Comments || Link || E-Mail|| [361 views] Top|| File under:
Terror Networks
Binny's threat could be connected to Chechen missiles
Advanced Russian missile systems and toxins allegedly procured by al Qaeda from Chechnya may be linked to Osama bin Laden's recent threat against the United States, some analysts say. Others insist the information should be downplayed.

On Oct. 29, 2005, French counter-terrorism officials reported that a group called the "Chechen network," had smuggled Russian-made surface-to-air missiles into Europe as part of a plot to strike down French airplanes. Adnan Muhammad Sadik, alias Abu Atiya, a captured al Qaeda suspect, said during an interrogation by French authorities that the group procured Russian-made man-portable SA-18 Igla missiles from Chechnya along with botulin, ricin, cyanide and other toxins. The weapons were never found. Atiya is currently in Jordanian custody.

During that same time period, the Abu-Hafs al-Masri Brigades, which are headed by Iraqi terrorist Abu Musab al-Zarqawi, the top terrorist in Iraq, and in charge of al Qaeda operations in Europe and North America, threatened an attack against the "land of the Romans." An Internet statement from the Brigades said the group would attack with missiles and unidentified poisons. The posting was under the name of Saif al-Adel, al Qaeda's top military commander and al-Zarqawi's superior.

Earlier this month, Hudson Institute research analyst Christopher L. Brown told Cybercast News Service that after analyzing available al Qaeda communications, he was "99 percent" certain al Qaeda was planning an imminent attack, and that the U.S. was the likeliest target. He also said it was possible the missing weapons from the "Chechen network" had been smuggled into the U.S.

On Thursday, Brown elaborated : "There is a question of whether they would risk moving the missiles, since the SA-18s are very expensive on the black market, especially considering cheaper SA-7s are available in Central America and would do the same job," he said.

The main reason a terrorist group would choose to use the SA-18 over the SA-7, Brown said, is if the target had countermeasures in effect. Examples of aircraft with countermeasures would be military jets or El-Al Israel Airlines commercial jets.

But other experts have suggested that the "Chechen network" information may not be that significant. Despite the fact that French anti-terrorism expert Judge Jean-Louis Brugiere warned that members of the "Chechen network" were experts in chemical warfare, analyst Dr. Andrew McGregor insisted that it was all a myth developed for political ends.

In December of 2004, McGregor, director of Aberfoyle International Security Analysis in Toronto, Canada, wrote a report published by the Jamestown Foundation, accusing the media of repeating "every unproven allegation from unnamed intelligence sources."

"This house of cards was saluted by Britain, Russia, the U.S. and eventually even the Georgians as it served to advance the interests of each," wrote McGregor.

"The British government was trying to justify an unpopular decision to join the Iraq war, and Russia was able to implicate Georgia in a Chechen-al-Qaeda network of terror, invoking 'the common cause' of the anti-terror coalition in support of their methods in Chechnya," McGregor added.

"The U.S. trained Georgian troops essential for the protection of the two new oil pipelines [were] about to cross Georgia under the cloak of counter-terrorist assistance, while using the Zarqawi chemical threat to drum up support in the United Nations," he wrote.

Some downplayed the missile threat after Oct. 29, 2005, when the French newspaper Liberation (formerly the Communist Party newspaper) quoted an unnamed "judicial source" as saying the information obtained from Atiya was vague and third-hand.

However, on Jan. 14, French reporter Jean Chichizola of Le Figaro reported on the contents of the Atiya file prepared by French anti-terrorism judges, and said the original information about the missile threat was confirmed. He also reported that Atiya claimed to have convinced those involved to use the missiles against the U.S. rather than France, although the latter could not be confirmed.

Olivier Guitta, an international terrorism financing expert, told Cybercast News Service that the Jan. 12 speech by French President Jacques Chirac was related to the missile threat. Chirac warned that France would consider a nuclear response to any state-sponsored terrorist attack on its soil. Guitta said that French anti-terrorism agents believe a major terrorist attack in Paris is imminent and that it is being sponsored by Iran. "They have been on high alert since October," said Guitta, "working non-stop to prevent whatever is coming. They were very scared." Guitta also said that it is believed Iran would use a proxy group such as Hezbollah to launch the attack.

The SA-18 missile represents several advancements over previous models, including extended range and altitude. According to military information posted on the Internet, the missiles carry a 2 kilogram high-explosive warhead and its improved speed allows it to strike faster moving targets.

The SA-18 reportedly has a maximum range of 3.2 miles and a maximum altitude of 11,500 feet. The missile uses a passive infrared homing device designed to give it increased protection against electro-optical jammers. According to published data, the probability of a kill against an unprotected fighter jet is estimated at 30-48 percent, and the used of infrared jammers degrades that to 24-30 percent.
Posted by: Dan Darling || 01/24/2006 00:25 || Comments || Link || E-Mail|| [407 views] Top|| File under:
Bug box...
Since we're not even 24 hours into the new server, we can use this space to let me know about the little digital cockroaches as they crawl out. I think I swatted the worst of the swarm last night, but I know I didn't get all of them...
Posted by: Fred || 01/24/2006 00:00 || Comments || Link || E-Mail|| [481 views] Top|| File under:
Who's in the News
79
[untagged]
Bookmark
E-Mail Me
The Classics
The O Club
Rantburg Store
The Bloids
The Never-ending Story
Thugburg
Gulf War I
The Way We Were
Bio
Merry-Go-Blog
Hair Through the Ages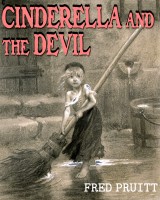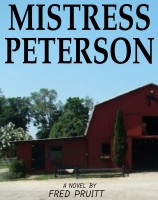 On Sale now!


A multi-volume chronology and reference guide set detailing three years of the Mexican Drug War between 2010 and 2012.

Rantburg.com and borderlandbeat.com correspondent and author Chris Covert presents his first non-fiction work detailing the drug and gang related violence in Mexico.

Chris gives us Mexican press dispatches of drug and gang war violence over three years, presented in a multi volume set intended to chronicle the death, violence and mayhem which has dominated Mexico for six years.
Click here for more information


Meet the Mods
In no particular order...


Steve White
Seafarious
Pappy
lotp
Scooter McGruder
john frum
tu3031
badanov
sherry
ryuge
GolfBravoUSMC
Bright Pebbles
trailing wife
Gloria
Fred
Besoeker
Glenmore
Frank G
3dc
Skidmark
Alaska Paul



Better than the average link...



Rantburg was assembled from recycled algorithms in the United States of America. No trees were destroyed in the production of this weblog. We did hurt some, though. Sorry.
3.236.59.63