-Short Attention Span Theater-
Pakistan PM: No Evidence of al-Qaida Dead
UNITED NATIONS - Pakistan's prime minister said Friday no "tangible evidence" has been found that al-Qaida operatives were among those killed in a U.S. missile strike on a border village last week.

Prime Minister Shaukat Aziz said security agencies in the area of Damadola "have not found any tangible evidence that a particular group or any individual was there."

A senior Pakistani intelligence official earlier told The Associated Press that al-Qaida figures were casualties of the Jan. 13 attack, which killed 13 villagers.

Officials believe at least four foreign militants may also have died, including an al-Qaida explosives and chemical weapons expert and a son-in-law of the terror network's No. 2 leader, Ayman al-Zawahri.

The intelligence official said the al-Qaida operatives had gathered in Damadola to discuss "new attacks" in Afghanistan and Pakistan.

Despite widespread protests across Pakistan this week calling for the ouster of Pakistan President Gen. Pervez Musharraf, a close ally of the U.S., Aziz told reporters that his nation stands solidly behind the United States and its fight against terrorists.

"As regards the relations between Pakistan and the United States, or our conviction about fighting terrorism, there is no question that Pakistan is one of the countries which has done the most because we believe terorrism is no solution to any problems," he said.

But the prime minister — at the U.N. to meet with U.N. Secretary General Kofi Annan — underscored that the government of Pakistan condemned the U.S. airstrike.

Aziz said he will raise the issue with President Bush when the two meet next week in Washington in what he termed a "wide-ranging discussion."

Iran, which shares a border with the nuclear-armed Pakistan, and its alleged push to build a nuclear weapon came up when Aziz spoke with Annan.

"Pakistan is opposed to proliferation in any form," Aziz said.

Aziz did say, however, that Iran has the right to use nuclear power to meets its legitimate energy needs, as long as it is done under the auspices of the International Atomic Energy Agency.

A.Q. Khan, a national hero known as the father of Pakistan's atomic bomb, ran a network smuggling nuclear technology overseas — including to Iran, according to the IAEA — and the country's nuclear program has come under widespread criticism, particularly for proliferation concerns.

Pakistan is not a signatory to the Nuclear Non-Proliferation Treaty, the cornerstone of global efforts to control the spread of nuclear weapons

Would somebody please explain what this load of tripe is all about? Very strange.

Posted by: Hupomoger Clans9827 || 01/20/2006 19:39 || Comments || Link || E-Mail|| [525 views] Top|| File under:
Bangladesh
Dhaka hunts for top militants
Security forces backed by army helicopters launched a massive hunt in areas along Bangladesh's western border on Thursday after an intelligence tip off that top fugitive Islamist militants were hiding there, officials said. Some 1,000 police, troops and members of the elite Rapid Action battalion searched several villages near the town of Kushtia, some 300 kilometres from the capital Dhaka, while four helicopters patrolled the sky, police and witnesses said. "Forces have been conducting block raids in a wide region of Kushtia but have yet to catch the militants," one police officer said.

Officials said they were looking for Shayek Abdur Rahman, supreme leader of the outlawed Jamaat-ul-Mujahideen blamed for a recent wave of bombings, including suicide attacks that killed at least 30 people and wounded 150 in the past few months. Police were also searching for Siddikul Islam Bangla Bhai, leader of another banned Islamic group, Jagrata Muslim Janata Bangladesh, and a close comrade of Shayek Rahman. "We have tips that Shayek Abdur Rahman is hiding in the area. Maybe Bangla Bhai is also with him," another police officer said.

It's over: An operation to find two suspected Islamic militants said to be hiding in Bangladesh's western Kushtia district has been called off, police say. The hunt ended because Abdur Rahman and Bangla Bhai from the banned Jamaat-ul Mujahideen Bangladesh (JMB) could not be found. Police say they have detained 10 people in the operation. One thousand security personnel were involved in night-long operations, police chief Abdul Quyum said.

Earlier, security forces, including elite anti-crime force the Rapid Action Battalion (RAB), had cordoned off a 5-sq km area in Kushtia district. Police would not confirm if any of the 10 detained included JMB members.
Posted by: Fred || 01/20/2006 00:00 || Comments || Link || E-Mail|| [335 views] Top|| File under:
Britain
They said I didn't have to worry as long as they didn't see blood in the streets"
Abu Hamza spoke to MI5 and Special Branch on several occasions but was told he could continue to preach "as long as we don't see blood on the street," a court was told yesterday.

The Muslim cleric said he discussed suicide bombing in a number of lengthy interviews lasting more than an hour and a half.

He also described working on a building project at the Royal Military Academy at Sandhurst and said he had kept the plans and taken them to Afghanistan.

Hamza took the witness stand yesterday in his own defence at the Old Bailey, dressed in traditional Muslim shalwar kamis and black shoes, his grey hair close-cropped.

He is accused of nine counts of soliciting to murder, four counts of using threatening, abusive or insulting behaviour and two further counts of possessing abusive recordings with a view to distribution and possession of a document useful to preparing terrorism. He denies the charges.

Hamza said he had been watched by MI5 and added: "They told me they are watching so many groups, there was no suggestion I was singled out.

"It was Londonistan, not because of me, because of Government policy."

It was only in the later stages of his interviews with the security service, between 1997 and 2000, that Hamza, the former preacher at Finsbury Park mosque, was told he was "walking a tightrope", he said.

He added: "They said they didn't like [the speeches]. I mentioned Salman Rushdie and my position in the mosque."

Hamza claimed that his interviews with Special Branch were relaxed, with one officer smiling, and walking him to his car.

He added: "They said you have freedom of speech, you don't have to worry as long as we don't see blood on the street. They said until now there is no law against those who commit offences outside England - resistance - but it will come."

Between 1986 and 1989, Hamza studied civil engineering at Brighton Polytechnic and the court was told that one of his first jobs was a building project at Sandhurst to demolish an old office, build a car park and repair the perimeter fence.

Hamza said he had been the sole engineer on the project and that he had kept the plans.

"They were very crucial document to any terrorist if they want to do anything," he added.

By that stage he had already met Abdullah Azzam, the leader of the mujahideen in Afghanistan, on a pilgrimage to Mecca and been invited to join them.

When the building company went out of business in 1991, Hamza emigrated to Afghanistan to help with the rebuilding following the Soviet withdrawal but he lost his hands in an accident in 1993 and returned to London.

He visited Bosnia in 1995 after he had recovered and on his return he took up preaching positions, first in Luton and then at Finsbury Park.

The Sandhurst plans were taken from Hamza's home when he was arrested in 1999 but returned nine months later, the court was told.

Opening the defence case, Edward Fitzgerald QC told the jury: "Let me accept from the start that he has said things which most people will find deeply offensive and hateful but he's not on trial for describing England as a toilet or denouncing democracy or dreaming of a caliph in the White House. There is no crime in being offensive."

He argued that Hamza was urging his followers not to murder British people but to fight in holy wars where Muslims were being killed in Afghanistan, Algeria, Bosnia, Kosovo and Palestine.

Asked if he had ever intended to urge or incite murder, Hamza replied: "In the context of murder, no. In the context of fighting, yes."

Hamza admitted that he would like to see a caliph (Muslim leader) in Downing Street and Muslims "control the whole Earth".

The court was told that Hamza, 47, was born in Egypt and studied civil engineering at Alexandria University but dropped out after three years of a five-year course and moved to Britain in 1979, aged 21. He was given leave to stay and married his first wife in 1980 before divorcing in 1983. He married his second wife, a British citizen, in 1984 in a Muslim ceremony and now has seven children.

The trial continues.


Posted by: tipper || 01/20/2006 12:12 || Comments || Link || E-Mail|| [493 views] Top|| File under:
Caucasus/Russia/Central Asia
Abdulayev was a member of the Chechen supreme council
An ideologist of Wahhabism, Supyan Abdulayev, was destroyed in Chechnya on Wednesday. He was a ringleader of the gangs in the Vedeno region and led a group with foreign mercenaries, Chechen Interior Minister Ruslan Alkhanov told Itar-Tass. "Officers of the criminal investigation agency of the Grozny Regional Interior Department and the OMON of the Chechen Interior Ministry found out on Wednesday that three active participants in the gang led by Shamil Basayev were hiding in a dwelling house of the village Agishty of the Shali region," Alkhanov said. During a skirmish, all the three gunmen were killed. Their identity was established in the morning. "These are Sypyan Abdulayev, a native of the Vedeno region, Movladi Magomadov and Salim Mustapayev," the minister said.

According to the interior minister, Abdulayev was one of the closest associates of Basayev and one of the main ideologists of Wahhabism equally with Movladi Udugov and so-called minister of Shariat security Ismail Khalilov. Besides, according to the law enforcement bodies, Abdulayev was a member of the so-called supreme spiritual council of the mejlis of Ichkeria.

According to the Interior Ministry, the deputy chief of the battalion of the Grozny rural Interior Department died and a police officer got injuries in the operation. The gunmen had a lot of weapons with them. "Three Kalashnikov sub-machine-guns, three Makarov pistol, a Shmel flame thrower, six grenades, over 1,000 cartridges of different calibre and three radio stations were confiscated from them," representatives the ministry said.
Posted by: Dan Darling || 01/20/2006 00:33 || Comments || Link || E-Mail|| [361 views] Top|| File under:
Down Under
Captain Dragan behind bars after raid
A notorious former Serb paramilitary leader accused of war crimes is behind bars in a maximum-security prison after federal police armed with an Interpol arrest warrant seized the golf instructor in a midnight raid at a Sydney apartment.

Four months after The Australian found Dragan Vasiljkovic living in Perth as Daniel Snedden, the first stage of extradition proceedings was launched yesterday against the soldier infamously known as Captain Dragan during the bloody Balkans conflict.

As a commander in the Serbian paramilitary forces, Mr Vasiljkovic is alleged to have led a unit that killed civilians and tortured prisoners of war in the Croatian towns of Glina and Knin in mid-1991 and Bruska, near Benkovac, in February 1993.

The Croatian Government wants Australia to send him to Croatia to face three war-crimes charges. The charges, according to papers lodged in Sydney's Central Local Court yesterday, included two war crimes against prisoners of war under article 122 of the Basic Criminal Code of Croatia and one war crime against civil population under Article 120 of the code. The offences carry a maximum penalty of 20 years' jail.

The Croatian investigation into Mr Vasiljkovic's wartime activities - conducted by county prosecutors in the central Dalmatian town of Sibenik - began after The Weekend Australian tracked Mr Vasiljkovic, 51, to a Perth Serbian community centre, where he was teaching golf.

The former commando had returned to Australia in December 2004, quietly resuming a life in Perth where his mother and brother live, after travelling between Belgrade, Africa and The Hague in the years following the 1991-95 Balkans war.

Mr Vasiljkovic, who emigrated to Sydney as a boy and holds dual Australian-Serb citizenship, gave evidence in the trial of former dictator Slobodan Milosevic at the International Criminal Tribunal for the Former Yugoslavia in The Hague in 2003.
His lawyer told the Sydney court yesterday there was no evidence to justify Mr Vasiljkovic being held in jail. "There is not one factual statement here, even though his liberty has been taken away," Brad Slowgrove said.

Australian Federal Police agents swooped on Mr Vasiljkovic's rented unit in the southwest Sydney suburb of Liverpool at 11.55pm on Thursday. He was listed as an international fugitive by Interpol earlier this month.

Mr Vasiljkovic, who insisted last week he would only return to Croatia "as commander of a tank unit" and evidence against him "won't stand even in the pubs", sat impassively in the dock wearing a dark suit jacket and red shirt.

Magistrate Allan Moore adjourned the matter to January 27, when Mr Vasiljkovic, who was refused bail, will appear by video link from prison.
Posted by: Oztralian || 01/20/2006 18:56 || Comments || Link || E-Mail|| [363 views] Top|| File under:
Home Front: WoT
US says Guantanamo hunger strike dwindling
Oh good. I was soooooooo worried...


GUANTANAMO BAY U.S. NAVAL BASE, Cuba (Reuters) - The number of Guantanamo prisoners on a hunger strike to protest their detention has dropped to its lowest level since October, according to U.S. military officials, who said they are unsure why most of those involved have resumed eating.


Ummmmmmmmmm...hungry?


As of Wednesday night, 22 prisoners had refused at least nine consecutive meals and 17 of those were being fed through tubes inserted through the nose into their stomachs, according to Army Lt. Col. Jeremy Martin, a spokesman at the prison for foreign terrorism suspects. The hunger strike began in August and peaked on September 11, the fourth anniversary of the al Qaeda attacks on America, when 131 detainees -- more than a quarter of the total at the prison -- took part in protest of their detention at Guantanamo. The number surge again on Christmas Day but has since dropped, military officials said.
"There has been a drastic change," Martin said. "Although we can't say with certainty why, detainees on hunger strike have begun to eat."


Ummmmmmmm...hungry?


Lawyers for the prisoners have accused the military of undercounting the hunger strikers. In October, a federal judge in Washington ordered the government to notify their lawyers about forced feedings and provide them with prisoners' medical records.


Human rights lawyers and federal judges will us all killed.


U.S. District Judge Gladys Kessler said detainees' lawyers had presented "deeply troubling" allegations of U.S. personnel violently shoving feeding tubes as thick as a finger through the men's noses and into their stomachs without anesthesia or sedatives, with detainees vomiting blood as U.S. personnel mocked them.


Yeah, them lawyers would never lie. Would they, Gladys?


Officials at the camp deny those allegations. The Navy doctor in charge of the detainee hospital said medical workers use soft, flexible feeding tubes and anesthetize and lubricate the prisoners' nostrils before inserting the tubes."It's done with great compassion and care," said the doctor, who like many military officials in direct contact with the prisoners, asked that his name not be used. "We are very, very gentle." He said the prisoners were not strapped down during feedings and that none had been injured in the process.


But we all know the evil military lies. They're not like those human rights lawyers.


Officials at the 4-year-old prison portrayed the hunger strike as a publicity stunt aimed at pressuring the United States to release the detainees. Most of the nearly 500 men were captured during the war to oust al Qaeda from Afghanistan after the September 11 attacks and the Bush administration has asserted the right to hold them indefinitely as part of the war against terrorism.
Guantanamo officials said most of the tube-fed prisoners cooperate with the "involuntary feedings" but refused to eat regular meals because they want to be counted as hunger strikers.


And "Guantanamo Hunger Striker" will really impress all the chicks back in whatever Stanland they hail from.


"Frankly I do not believe that the men that are participating in the hunger strike indeed wish to do any long-term physical damage to their own health," said Army Maj. Gen. Jay Hood, who oversees the prison operation. He said several tube-fed prisoners had told the doctors, "I know as long as you are here that I will not die."


More Brave Jihadi Warriors...
Posted by: tu3031 || 01/20/2006 08:51 || Comments || Link || E-Mail|| [476 views] Top|| File under:
India-Pakistan
Bajaur: Tribe and Custom Continue to Protect al-Qaeda
By Akram Gizabi

Early in the morning on January 12, suspected U.S. aircraft fired missiles at houses in the village of Damadola in the Bajaur Agency of Pakistan's Federally Administered Tribal Areas (FATA), killing 18 people. This was the first attack of its kind in this area (Frontierpost.com.pk, January 14).

What is the significance of Banjaur agency and its relation with the central government? What is the connection if any of Bajaur to the Al-Qaeda terrorists and why would one, of all places, look for Ayman al-Zawahiri, the number two man in the al-Qaeda hierarchy, in Bajaur? Who is Mawlawi Faqir Mohammad, who appeared briefly to eulogize the bombing victims, and then disappeared into thin air? What about Bajaur makes it so tempting for the terrorists to hide there?

FATA, which roughly comprises the size of Florida, has a population of over three million, predominantly of Pashtun tribes. As some major tribes inhabit FATA, Pashtunwali, or the Pashtun tribal code, provides the foundation for the area's legal system.

This area of Pakistan has remained isolated for centuries. Afghan kings, the British Raj, Pakistani generals, the Soviets and American Green Berets have all tried unsuccessfully to assert control over these wild lands at one point or another. These loosely administered territories are not governed by boundaries or politicians, but by tribal elders and tribal loyalties. The British granted the tribal people maximum autonomy and allowed them to run their affairs in accordance with their Islamic faith, customs and traditions. This prickly borderland formally belongs to Pakistan, but has deep historical, cultural, and ethnic ties to Afghanistan (The News, March 14).

Of the seven FATA Agencies, North and South Waziristan and Bajaur play the most significant role in the war on terrorism because of the presence of local militant groups and their association with the top leaders of al-Qaeda. Bajaur has the added dimension of being the suspected host to several members of al-Qaeda's top leadership. Also notable is its proximity to the volatile province of Kunar in Afghanistan, one suspected hiding area of Osama bin Laden.

In May of last year, a prominent al-Qaeda leader, Abu Farraj al-Libbi was arrested in Mardan a town southeast of Bajaur. At one time, al-Libbi was also serving as bin Laden's secretary. When another key al-Qaeda leader Khalid Shaikh Mohammed, the mastermind of 9/11 attacks was arrested in March 2002, Libbi had replaced him as the terror network's number three leader.

Two days later, security forces arrested thirteen people including ten foreigners of having al-Qaeda links from Bajaur Agency. The foreigners included Uzbek and Afghan nationals. Al-Libby was at some point living under the protection of Malawi Faqir Mohammad (UPI, May 5, 2005).

Faqir Mohammad, who delivered a fiery anti-Pakistan and anti-U.S. speech at the collective funeral of the civilians killed in the Friday bombing on January 12, left the scene. He narrowly escaped the missile attack.

Mawlawi Faqir Mohammad and al-Zawahiri along with Mullah Omar were reportedly invited to a feast in the village. Faqir Mohammad, who had a close connection with the Taliban, is also wanted for giving shelter to foreign terrorists. (al-Jazeera, January 14).

Faqir Mohammed is a leader of the Movement for the Enforcement of Islamic Sharia, a religious group that forcibly imposed Islamic religious laws in the Pashtun tribal areas of northwestern Pakistan in the 1990s. Although the Pakistani military later removed most of the parallel courts and administrative units established by the movement, the group continued to run a parallel government for some time.

The group still has some influence and occasionally sets up temporary tribal courts to try cases such as fornication, alcohol consumption and selling narcotics. In 1996, when the Taliban came to power in Afghanistan, the group established a close working relationship with Mullah Omar's regime.

This group is also believed to have recruited thousands of ethnic Pashtuns to fight in Afghanistan alongside the Taliban when the United States attacked the country in December 2001. Many of these volunteers later died in prison camps in northern Afghanistan.

The group was never directly involved with al-Qaeda but is known to have cooperated with it in the past on the instructions of the Taliban. Pakistani intelligence officials say they would not be surprised if the group is now sheltering senior al-Qaeda leaders. Faqir Mohammad himself, as a result of his association with the Taliban and especially Al-Qaeda leaders is on the wanted list in Pakistan. "They are very influential and have the infrastructure to hide bin Laden and his comrades," said the Pakistani official. (UPI, May 5, 2005).

Al-Zawahiri, aside from his association to Faqir Mohammad is the son in law of the Momands, one of the largest Pashtun tribes inhabiting Momand Agency. His wife is a Momand Pashtun and is living with her children on the border of Bajaur and Momand. Under Pashtunwali, al-Zawahiri is considered part of the family and the tribe and he must be protected with the lives of the tribesmen.

Aside from its "hospitality," Bajaur is important to the Taliban and foreign terrorists for its proximity to Kunar province. The tribes straddling the border area are drawn to two basic tenets: Pashtunwali and Islam. Giving shelter to a fellow Pashtun or Muslim is a Pashtunwali tradition and an Islamic duty. This and the rugged terrain and inaccessibility of the border region make it an ideal sanctuary for al-Zawahiri and other members of al-Qaeda. Any pressure, whether from the U.S. or Pakistani government, will not change the mentality of the people. Attacks in which allegedly innocent people are killed, will only reinforce the militants' position and further isolate the central government in Islamabad.
Posted by: Gloluse Whitle8939 || 01/20/2006 09:39 || Comments || Link || E-Mail|| [343 views] Top|| File under:
Pakistan hunting down Faqir, Liaqat
Pakistani agents continued their hunt for two pro-Taleban clerics who dined with top Al Qaeda operatives the night of last week's US missile strike, hoping to determine who was killed in the attack.

Pakistani officials say Faqir Mohammed and Liaqat Ali were likely responsible for burying - and concealing - the bodies of as many as four Al Qaeda operatives killed in the US assault that targeted, but missed, the network's No. 2 leader, Ayman al-Zawahri.

Mohammed reportedly returned near the scene of the attack in Pakistan's tribal region two days later to lead an anti-US protest.

"The government is actively hunting for them," a senior government official with high-level access to information on the Damadola attack said on Thursday.

"Once we have them in custody, more will definitely be revealed" about that night, said the official, who declined to be identified because of the sensitive nature of the investigation.

Officials have said four or five foreign militants were killed in last Friday's attack in Damadola, a village near the Afghan border. They say the airstrike targeted - but missed - al-Zawahri. It also killed 13 local people, outraging many in the Islamic country.

Chemical weapons expert Midhat Mursi al-Sayid Umar may be among the senior Al Qaeda operatives killed in the attack, Pakistani intelligence officials said.

Interior Minister Aftab Sherpao, who was in New York with Prime Minister Shaukat Aziz, said the bodies may have been removed by Mohammed - who was born in the small hamlet of Sewai just a few kilometers (miles) from Damadola.

The official said a count of hastily dug graves after the airstrike generated new information. At least two of the graves had no bodies, but were filled in with dirt anyway.

Three other graves were dug and left empty, apparently because those initially thought to have been killed were later discovered alive.

"The search for people, dead or alive, is still ongoing," said Shah Zaman Khan, the government's top spokesman for the tribal regions bordering Afghanistan.

Mohammed and Ali's movements since the attack make them prime suspects in the supposed concealment of the bodies, officials say.

They were both in Damadola at the time of the pre-dawn assault, but escaped unscathed, according to Pakistani intelligence officials.

Soon after, the clerics returned to lead funeral rites for the victims. Then they came back again to lead a large protest against the allegedly CIA-led sortie.

Mohammed and Ali mobilized around 8,000 armed men to fight US forces after its invasion of Afghanistan following the Sept. 11, 2001, attacks in the United States, Pakistani officials said.

The two are already wanted for harboring terrorists, and the government has outlawed their Islamic group, Tehrik-e-Nifaz-e-Shariat Mohammadi, or Movement for the Enforcement of Islamic Law.

In May last year, security forces raided their homes in Hewai, arresting at least a dozen suspected terrorists from Uzbekistan. They were not present then.

The News, a widely circulated Pakistani national newspaper, quoted Mohammed as saying earlier this week that he "would offer refuge" to al-Zawahri "if he made a request."

"It is my wish to meet al-Zawahri because he is a soldier of Islam," it quoted him as saying.
Posted by: Dan Darling || 01/20/2006 00:20 || Comments || Link || E-Mail|| [359 views] Top|| File under:
Swat hard boyz ID'd
Security forces on Thursday arrested five suspected foreign militants from Swat. All of them are said to be Afghans. They were arrested in two raids in the town of Matta. Those arrested include Ammaduddin, Farooq, Majidullah and Shafiullah, whereas the identity of the fifth suspect could not be ascertained.

The foreigners are believed to be Al Qaeda operatives and are Afghans and hail from Nooristan area of the bordering country.

Three of them were arrested from a mosque in Matta and two picked up from a house in the same area.

They have been shifted to an undisclosed destination for investigation.
Posted by: Dan Darling || 01/20/2006 00:17 || Comments || Link || E-Mail|| [317 views] Top|| File under:
MMA denies al-Qaeda bigs killed in Damadola
Confusion on Thursday surrounded the identity of three of the four al-Qaeda members named by Pakistan's intelligence officials as the victims of a CIA-led air strike in a remote region on the Afghan border.

An al-Qaeda bomb expert, for whom the US had offered a $5m (€4bn, £3bn) bounty for information leading to his capture, and the son-in-law of Ayman al-Zawahiri, al-Qaeda's second-in-command, were said to be among the four killed.

However, analysts queried the information because it did not appear to be derived from physical identification or DNA testing of the bodies.

The CIA-led attack last Friday also killed at least 18 civilians, including women and children, provoking an angry reaction from the country's Islamic and opposition parties.

Pakistan's intelligence officials on Thursday said one of those killed was Midhat Mursi al-Sayid Umar, also known as Abu Khabab al-Masri. An official identified him as "al-Qaeda's chief bomb maker, the guy who was the architect of its explosive-making machinery".

The other two men were identified as Abdul Rehman al-Misri al-Maghribi, son-in-law of Zawahiri who was the target of the attack, and Abu Obaidah al-Misri, al-Qaeda's chief in Afghanistan's eastern Kunar province. The fourth victim has not been named, but intelligence officials said he was also an al-Qaeda member.

Responding to the reports from Pakistani intelligence, a US official said Washington could not confirm whether the men had been killed in the air attack.

The Muttahida Majlis e Amal [MMA], the main alliance of Islamic groups, questioned the accuracy of the information. MMA's leaders this week led criticism in parliament of General Pervez Musharraf, Pakistan's president, calling for his resignation over the attack and repeating demands for an end to the country's co-operation with the US.

So far the alliance's leaders have been alone in giving an account of the attack, based on information from supporters in the border region.

"I can tell you on full authority that neither the Pakistani government nor the US took hold of the bodies. They were taken away for burial by people who came from Afghanistan, nobody knows where they were buried," said one MMA leader who asked not to be named for fear of being questioned.

He said: "If the Americans or Pakistanis do not have the bodies, how can anyone make accurate claims of their identities?"

The Pakistani intelligence official confirmed the identities were made on the basis of intelligence information and not "facts gathered through DNA tests or any other means".
Posted by: Dan Darling || 01/20/2006 00:06 || Comments || Link || E-Mail|| [362 views] Top|| File under:
Ten injured in Kashmir
Six civilians and four security personnel were injured in two separate shooting incidents in Indian Kashmir, the army and police said Thursday. "Militants attacked an army foot patrol in Surigam late on Wednesday, injuring an officer and a soldier ," said spokesman Vijay Batra, adding five civilians were injured in the fire after attack.
Posted by: Fred || 01/20/2006 00:00 || Comments || Link || E-Mail|| [327 views] Top|| File under:
Electricity tower blown up in Peshawar
Unidentified men blew up a major electricity tower in Peshawar city on Thursday, suspending the supply of electricity to Charsadda and Mardan, Aaj television channel reported. A PESCO spokesman told the channel that unidentified men blew up the pylon using a time bomb. The spokesman told Aaj that repair teams had been sent to the damaged tower.
Posted by: Fred || 01/20/2006 00:00 || Comments || Link || E-Mail|| [326 views] Top|| File under:
Rockets fired in North Waziristan
Unidentified men fired rockets at a Tochi Scouts camp in the Mir Ali area of North Waziristan Agency on Thursday, but no casualties were reported. According to official sources, unidentified men fired four rockets on the Tochi Scouts camp from the Zarameela area on Wednesday night. Two of the rockets landed close to the camp while the others exploded far from it. Security forces retaliated to the attack. No loss of life or damage to property was reported.
Posted by: Fred || 01/20/2006 00:00 || Comments || Link || E-Mail|| [319 views] Top|| File under:
Six militants arrested in Swat
PESHAWAR: A security agency arrested six suspected militants, including four Afghans, in Swat district late on Wednesday. They were shifted to an unknown location for interrogation after their arrests at two different locations in Matta tehsil, a security official told Daily Times on Thursday. Five of the militants were arrested at a mosque in Matta and the sixth was apprehended at a seminary in the Bahadak area of the same tehsil.

"They are suspected of having links with Al Qaeda," the security official said on the condition of anonymity. Federal Information Minister Sheikh Rashid confirmed the arrests but played down their significance. Two of the arrested men were described as minor suspects. Matta is known to be a stronghold of Tehreek Nifaz-e-Shariat Mohammadi, an extremist group outlawed by President Pervez Musharraf in January 2002.
Posted by: Fred || 01/20/2006 00:00 || Comments || Link || E-Mail|| [338 views] Top|| File under:
2 killed in rocket attacks across Balochistan
QUETTA: At least two people were killed and five injured when unidentified men fired more than 20 rockets at law enforcement agencies' camps on Thursday in the Machh area of Bolan and Mand area of Makran division.

The Machh district administrative officer said that at least one boy was killed and two were injured. He said that about 15 rockets were fired at a post where Frontier Corps (FC), levies and police personnel were present. The FC commander said that three people were killed while levies personnel put the death toll at two, saying that five children were injured. A transformer was damaged and disconnected electricity supply to the area. Unidentified men fired seven rockets at an FC check post in the Mand area of Makran division, but no causalities were reported. Meanwhile, a man calling himself Azad Baloch accepted responsibility for the attacks on behalf of the Baloch Liberation Army.
Posted by: Fred || 01/20/2006 00:00 || Comments || Link || E-Mail|| [330 views] Top|| File under:
Iraq
Italy to pull out of Iraq in 2006
The Italian government has announced that it will pull its troops out of Iraq by the end of the year. Defence Minister Antonio Martino's statement marked the first official confirmation of a timetable. Prime Minister Silvio Berlusconi had recently hinted that Italy's 2,500 contingent could return home in 2006.

The country's involvement in the war, which has been deeply unpopular among Italians, is likely to be a key issue in April's general election. Mr Martino said troops would be withdrawn gradually throughout the year and replaced with a civilian force. He told a parliament committee the pull-out timetable had been agreed in conjunction with coalition forces in Iraq. "The military operation Antica Babilonia [Ancient Babylon] will end its mandate gradually over the course of the year 2006 and the mission will be considered over and accomplished at the end of the year," said Mr Martino.

The main opposition parties had said they would bring the troops home immediately if they won the 9 April election. Italy, a staunch ally of the Bush administration, sent about 3,000 soldiers to Iraq to help with the reconstruction in the south after the fall of Saddam Hussein in 2003. The force has come under several attacks, the worst being in November 2003 when 19 Italians, mostly police officers, were killed in a suicide attack in Nasiriya.
Posted by: lotp || 01/20/2006 00:00 || Comments || Link || E-Mail|| [325 views] Top|| File under:
Israel-Palestine-Jordan
Israel Blames Iran, Syria for Bombings
My surprise meter jumped a little when I saw this headline. Tangled webs and all that.

Israel's defense minister accused Iran and Syria on Friday of masterminding a suicide bombing in Tel Aviv that wounded 20 people and said the militant group believed responsible would be targeted in raids. A Syrian official denied involvement. Islamic Jihad, which is backed by Syria and Iran, claimed responsibility for bombing a fast-food restaurant Thursday. The Palestinian attacker, who witnesses said posed as a peddler selling disposable razors, walked into the restaurant and blew himself up even though most customers were sitting outside at sidewalk tables, police said.

I saw a note yesterday that he was in the restroom of the restaurant and suffered premature explodulation.

The explosion wrecked "The Mayor's Shwarma," a restaurant specializing in grilled meat sandwiches. It is located in a rundown area of downtown Tel Aviv that has been hit repeatedly by Palestinian attackers.

After a late-night meeting with security officials, Defense Minister Shaul Mofaz said early Friday: "We have definitive proof that the financing of the terror attack ... came directly from Iran, while the planning was carried out in Syria." He said the findings would be shared with American and European officials. Faisal Sayegh, the director of Syria's state-run broadcast media, said Syria had "nothing to do with the operation." Israel considers Iran to be its biggest threat — a concern that has grown since Iranian President Mahmoud Ahmadinejad said Israel should be "wiped off the map."

As I reflect on this article, I find myself wondering if these statements are actually meant to be added to the complaint file when/if Iran is finally hauled in front of the Security Council and Officially Frowned Upon®.
Posted by: Seafarious || 01/20/2006 10:37 || Comments || Link || E-Mail|| [326 views] Top|| File under:
Israeli Arab prison fugitive charged with giving information to Hezbollah
The state prosecutor's office charged an Israeli Arab prison fugitive on Thursday with relaying information about military bases and sensitive infrastructure installations to Lebanese guerrillas who seek Israel's destruction. The man, 21-year-old Uru Ali, escaped to Lebanon during a 48-hour furlough from an Israeli prison, carrying maps of northern Israel and Lebanon taken from the prison library, according to the indictment, which did not state why he was imprisoned. There, he fell into the hands of Hezbollah guerrillas, who held him captive for eight months, security officials said.

While in captivity, he relayed information about the location of military bases, troops, telephone and electricity installations, and municipal and political party buildings in the northern Israeli city of Nahariya, near the Lebanese border, security officials said. He also gave them information about two relatives who serve on the Israeli police force, and about doctors and a lawyer from his hometown, the village of Mizraa in Galilee, they said. Ali's captors released him in late December on the Lebanese side of Ghajar, a town of Israeli Arabs through which the Israel-Lebanon border runs, security officials said. Israeli security forces detained him as he came over the border.
Posted by: Fred || 01/20/2006 00:00 || Comments || Link || E-Mail|| [345 views] Top|| File under:
Southeast Asia
More on the busted JI members
Antiterror police have arrested two more men alleged to have links with fugitive Malaysian terrorist Noordin M. Top, who has been accused of masterminding a series of deadly bombings in Indonesia.

Joko Wibowo, 25, alias Abu Sayap, was arrested in the Central Java town of Karanganyar on Wednesday, while Ibnu Pramono, 30, in Semarang on Tuesday evening, police and relatives said on Thursday.

Joko was arrested by the elite antiterror police as he was believed to be a close friend of Noordin, a key leader of the al-Qaeda-linked Jamaah Islamiyah hard-line network blamed for several terrorist attacks in Indonesia, including the 2002 Bali nightclub bombings that killed 202 people, mainly foreign tourists.

At the time of the arrest police also seized a revolver and 30 rounds of various kinds of ammunition, including M-16 bullets belonging to the suspect.

Meanwhile, Ibnu was arrested by antiterror police at his home in Central Java's Semarang on Tuesday evening, said Ibnu's brother-in-law Sugeng Romadhon on Thursday.

"I don't know why Ibnu was arrested as he did not exhibit any strange behavior or had not joined any organizations. He worked as a mathematics teacher at nearby Pedurungan Kidul I elementary school," Sugeng said.

The arrest warrant stated that Ibnu had regularly lent his motorcycle to unidentified clerics, Sugeng said.

Both Joko and Ibnu were believed to be close to Subur Sugiarto alias Abu Mujahid, 35, who was nabbed by police, also in Central Java, on Tuesday afternoon while he was taking a bus to Jakarta.

Subur, who is a teacher of Islam, was believed to have encouraged the three suicide bombers who blew up restaurants in Bali in October last year, in which 20 people were killed.

Police raided Subur's house in Kendal near Semarang in November and found ammunition in the form of 40 M-16 bullets, 40 pistol bullets, books on Islam, VCD recordings, bomb-making manuals as well as documents that led to his name being added to a list of terror suspects.

The arrests of both Joko and Ibnu as well as Subur brings the number of captured hard-liners believed to have helped Noordin evade capture to eight over the last few days.

The other five were Ardi Wibowo, Joko (not Joko Wibowo), Wahyu, Puji Srimulyono (all of them in Semarang) and Aditya in Klaten, Central Java.

The recent arrests have been confirmed by Central Java Police chief Insp. Gen. Dody Sumantyawan, who said that the arrests were part of police efforts to develop their investigation into terrorist networks in Central Java.

"We have complete data, including the ones linked to a murder case in 2001 in Surakarta," he said.
Posted by: Dan Darling || 01/20/2006 00:19 || Comments || Link || E-Mail|| [349 views] Top|| File under:
4 more JI members arrested
Police captured three Islamic militants suspected of links to an Al Qaeda linked terror network blamed for a series of bloody attacks in Indonesia, police and media reports said on Friday.

The men were detained Thursday in central Java province, Koran Tempo daily reported, adding that they were believed to be linked with Southeast Asian terror group Jemaah Islamiyah, which is accused of two attacks on the resort island of Bali that killed more than 220 people.

Police spokesman Col. Bambang Kuncoko confirmed police had arrested some suspects but could not release more information out of fears of jeopardizing "ongoing investigations in the field."

He said police could hold the men for seven days before having to charge or release them.

Koran Tempo said the men were believed to have links with Noordin Top, a Malaysian militant alleged to be a senior member of Jemaah Islamiyah.

Police on Thursday said they had arrested a "henchman" of Noordin in another raid in central Java earlier this week.

Last week, police arrested four suspects on Java island, three of whom they said had links to Noordin. It is unclear whether those four have been charged or released.
Posted by: Dan Darling || 01/20/2006 00:15 || Comments || Link || E-Mail|| [333 views] Top|| File under:
Islamacists hit Thai phone networks
Suspected Islamic militants set fire to dozens of mobile phone transmission towers in Thailand's four southern provinces on Wednesday night. The co-ordinated attacks caused disruption to phone services, but no injuries were reported. Thai Prime Minister Thaksin Shinawatra said the attacks were in retaliation for government restrictions on the use of mobile phones in the region.

Officials are battling a long-running Muslim insurgency in Thailand's south. More than 1,000 people have died since early 2004, mostly in isolated attacks on civilians or security personnel. But occasionally more co-ordinated attacks have been orchestrated. "Last night's attacks aimed to incite more unrest and to show that the militants are still capable" of staging co-ordinated raids, Mr Thaksin told the French news agency AFP. "The attacks may have been to retaliate against government registration of SIM cards, because now they cannot use mobile phones to detonate bombs," he said. The militants are through to have thrown petrol bombs at both mobile phone towers and phone booths.
Posted by: lotp || 01/20/2006 00:00 || Comments || Link || E-Mail|| [318 views] Top|| File under:
Sri Lanka
Deadly mine blasts hit Sri Lanka
Suspected Tamil Tiger rebels have detonated anti-personnel mines twice in eastern Sri Lanka, killing four people and injuring 25 others. The Defence Ministry said 20 soldiers and police and one civilian were injured when suspected Tigers triggered a mine against their truck in Batticaloa, 220km east of capital, Colombo, on Thursday. The military media unit said three police died in the attack, as did one civilian.

Separately, three sailors and a police officer were injured in a suspected rebel mine attack in the eastern town of Trincomalee, 230km northeast of Colombo. Both Trincomalee and Batticaloa fall within the rebels' envisaged homeland for Sri Lanka's 3.2 million ethnic Tamil minority. The attacks came as the Sri Lankan parliament on Thursday extended a state of emergency as continuing separatist violence threatened to plunge the island back into civil war. Trincomalee, which serves as a major base for the Sri Lankan navy, has been hit hard by violence blamed on the separatist Liberation Tigers of Tamil Eelam, who run a de facto state in parts of the north and east of the island. They routinely deny any role in such attacks.
Posted by: Fred || 01/20/2006 00:00 || Comments || Link || E-Mail|| [328 views] Top|| File under:
Syria-Lebanon-Iran
Ahmadinejad meets radical Palestinian chiefs in Syria
Iranian President Mahmoud Ahmadinejad met in Damascus with the leaders of 10 radical Palestinian movements including Islamic Jihad and Hamas.

Ahmadinejad said he "strongly supports the Palestinian people's struggle" during the meeting, according to Popular Front for the Liberation of Palestine (PFLP) official Maher Taher Friday.

Taher said the militant chiefs pledged to Ahmadinejad that the "Palestinian resistance and struggle would continue" against Israel.

"We expressed our solidarity with Syria, which is under pressure due to its national positions, as well as with Iran which has the right to possess nuclear technology for peaceful purposes," he added.

Islamic Jihad chief Abdullah Ramadan Shala, Hamas leader Khaled Meshaal and PFLP-GC leader Ahmed Jibril were among those at the meeting, Taher said.

The meeting came one day after Islamic Jihad claimed a suicide attack in Tel Aviv that wounded 19 people. Israel blamed Tehran and Damascus for supporting the attack.

"The attack was financed by Tehran, planned in Syria and carried out by Palestinians," Israeli Defense Minister Shaul Mofaz was quoted as saying by a ministry official.

Syrian President Bashar al-Assad did not attend Ahmadinejad's meeting with the Palestinian chiefs, though he and Ahmadinejad met Thursday in Damascus as the two allies reaffirmed their ties amid increasing international pressure.

While Iran faces possible UN sanctions over its nuclear program, Assad's regime is also growing more isolated over its alleged involvement in former Lebanese premier Rafiq Hariri's murder in February 2005.

Iran and Syria are both under US sanctions for their alleged sponsorship of terrorism and quest for weapons of mass destruction. They also stand accused of playing a spoiling role in their shared neighbor Iraq.

The ultra-conservative Iranian president has already faced international outcry over his comments describing Israel as a "tumor" that should be "wiped off the map."

During his first visit to sole regional ally Syria since his shock election win in June, Ahmadinejad described Israeli Jews as "migrants" and asked if Europeans would be willing to accommodate them.

"Give these migrants authorization to come into your countries and you will see that they no longer want to live in occupied (Palestinian) territory," Ahmadinejad said during a meeting with high-ranking Syrian officials.

"Are you prepared to open the doors of your country to migrants so that they can move freely throughout Europe? Are you going to guarantee their security and no longer engage in anti-Semitic repression if they come into your countries?" he asked, adding that he doubted Europeans' "sincerity."

Ahmadinejad also visited Shiite holy sites near the Syrian capital, including the Sitt Zeinab mosque, the Sitt-Raquiya mosque and the Mosque of Omeyyades.

Ahmadinejad and Assad were to meet later Friday before the Iranian leader ended his two-day visit to Damascus.


Posted by: tipper || 01/20/2006 12:29 || Comments || Link || E-Mail|| [340 views] Top|| File under:
Iran Moving Assets Out Of Europe
Embroiled in a nuclear standoff with the West, Iran said on Friday it was moving its foreign assets to shield them from possible U.N. sanctions and flexed its oil muscles with a proposal to cut OPEC output.

"Yes, Iran has started withdrawing money from European banks and transferring it to other banks abroad," said a senior Iranian official, who asked not to be named.

Central Bank Governor Ebrahim Sheibani was quoted earlier as saying Tehran had started shifting funds, but he sidestepped a question on whether the assets would go to accounts in Asia. It is far from clear how placing assets in Asia or anywhere abroad would protect them from being frozen as few governments or major banks would be willing to flout U.N. sanctions openly...


Yet another incredibly dumb move. Not only would their money have been "safe as houses" in the EU, but nobody in Asia, except maybe Kimmie, will hold it for them against the wishes of the US. I'm sure several will volunteer, at astronomical interest rates, but when push came to shove will halt transactions until the moon left orbit, keeping the "float" in the meantime.
Posted by: Anonymoose || 01/20/2006 08:53 || Comments || Link || E-Mail|| [328 views] Top|| File under:
Group claims death of Iranian hostage
A Sunni group says it has killed one of nine Iranian soldiers it kidnapped along the Pakistani border in December. The kidnappers' announcement was contained in a videotape aired on Thursday on Arab television. The kidnappers, who identified themselves as Jundullah (Soldiers of God), claimed the killing was in response to Iran's "violations against Sunni figures in a number of Iranian towns," the video said. A group of four armed men appeared standing behind a kneeling hostage as one of them read a statement threatening to kill the other captives.

The Iranian authorities confirmed that a group calling itself Jundullah had admitted kidnapping nine Iranian soldiers near the Pakistani border. But an Iranian intelligence ministry statement described the kidnappers as a local bandit group and said the hostages had been taken across the border into Pakistan's unruly Baluchistan province.


... where their heads can be cut off at liesure.
Posted by: Fred || 01/20/2006 00:00 || Comments || Link || E-Mail|| [515 views] Top|| File under:
Brammertz takes up al-Hariri inquiry
Belgian prosecutor Serge Brammertz arrived in Beirut Thursday to take over as head of the UN probe into the assassination of Rafiq al-Hariri, a former Lebanese prime minister, as Syria slammed his predecessor for comments linking Damascus to the crime. Brammertz said he was "completely aware of the expectations on the part of the families of the victims, the people of Lebanon, and the international community, and I will do my utmost to meet these expectations". He said his priority would remain the assistance of the Lebanese authorities in their investigation of the February 2005 car bombing on the Beirut seafront that killed al-Hariri and 22 others. He added that the investigating panel will provide the Lebanese with technical assistance, as appropriate, in their investigations into the attacks in Lebanon since 1 October 2004.
Posted by: Fred || 01/20/2006 00:00 || Comments || Link || E-Mail|| [722 views] Top|| File under:
Terror Networks
CIA authenticates bin Laden audio
The Central Intelligence Agency said last night that the voice on a tape claiming preparation for an Al-Qaeda attack on the United States was Osama bin Laden's. In the audio tape Bin Laden warns that Al-Qaeda is preparing new attacks inside the US, but says the group is open to a conditional truce with Americans. It was the first public communication from the terrorist group's leader since December 2004.

"Following technical analysis of the Osama bin Laden tape aired today, the CIA assesses that it was the voice of Osama bin Laden," said an agency official, speaking on condition of anonymity. The official provided no details about how the CIA had concluded that the voice was that of Bin Laden.

The agency's finding is sure to intensify the scrutiny that officials from the US and other countries are giving the recording. US counter-terrorism officials said despite the tape, they had seen no specific or credible intelligence to indicate an imminent Al-Qaeda attack on the US.
Posted by: Dan Darling || 01/20/2006 00:23 || Comments || Link || E-Mail|| [336 views] Top|| File under:
Death of 4 senior leaders is a major blow to al-Qaeda
One is believed to be a chemical weapons expert, another allegedly plotted assassinations. A third planned attacks targeting U.S. troops, while a son-in-law publicized their exploits in the name of al-Qaeda and recruited new militants.

Now this top group is believed to have been wiped out by a U.S. missile strike. If true, it's far from a death blow to al-Qaeda, but analysts say it could weaken the terror group's operations in Afghanistan, which has seen an alarming rise in suicide attacks.

The strike apparently missed al-Qaeda's second-in-command, Ayman al-Zawahri. And an audiotape aired Thursday, the first public communication from Osama bin Laden in over a year, suggests the terror network's top leaders are alive.

But the possible demise of four top lieutenants reported by Pakistani officials would rob al-Qaeda of people holding the reins to daily operations.

"It's a very significant blow to al-Qaeda," said Rohan Gunaratna, a terrorism expert at the Institute of Defense and Strategic Studies in Singapore. "These are very experienced leaders and to replace them in the short term will be very difficult."

The Jan. 13 attack on an Islamic holiday gathering in Damadola killed 13 villagers in the Pakistani hamlet near the Afghan border, and possibly four or five foreign militants whose bodies were reportedly spirited away by sympathizers.

None of the militants' bodies has been traced, but Pakistani officials say they likely included Midhat Mursi al-Sayid Umar, an al-Qaeda explosives expert with a $5 million bounty on his head.

He allegedly tested chemical weapons on dogs and trained hundreds of fighters at a terror camp in Afghanistan before the fall of the Taliban in late 2001. Terrorism experts believe that among his students were the suicide bombers who killed 17 U.S. sailors on the USS Cole in 2000.

Another likely victim is Abdul Rehman al-Maghribi, a Moroccan believed to be al-Zawahri's son-in-law, who acted as a PR man for the terror group, distributing CDs and videos to publicize its exploits and attract new followers.

But the biggest quarry could be Khalid Habib, al-Qaeda's operations chief along the Afghan-Pakistan border – from where militants can launch attacks on U.S. forces and Afghan government targets. Pakistani officials also accuse him of planning two assassination attempts on Pakistan President Gen. Pervez Musharraf.

"You can say he's the No. 3 leader," Gunaratna said. "As the chief operations officer, he decides who gets hit and when."

Afghanistan's Defense Ministry spokesman, Gen. Mohammed Zahir Azimi, said it was too early to tell what effect the missile strike would have on the insurgency in Afghanistan.

But Assadullah Wafa, governor of Afghanistan's Kunar region bordering the area around Damadola, said the attack would seriously damage morale.

"I can't imagine there will be any retaliatory strikes," he said. "They will regroup and then keep a low profile to make sure they're not hit again."

Based in Wafa's home province is another suspected casualty of the attack, Abu Obaidah al-Masri. He is believed to be in charge of planning attacks on U.S.-led coalition forces in the area, which Pakistan says are forbidden from crossing the border in pursuit of militants.

Talat Masood, a retired Pakistani general, said the loss of four top operatives would keep al-Qaeda on the defensive in Afghanistan and away from the planning board.

"They have fewer and fewer hiding places," Masood said. "People should be more hesitant to give them sanctuary."

Thousands of Pakistanis have taken to the streets to protest the attack, including more than 1,000 in the northwestern city of Peshawar on Thursday. They denounced the United States and called for the resignation of Musharraf, accusing him of being an American puppet. More rallies were planned Friday.

"Pakistan should not fight against al-Qaeda because this is America's war," said Qazi Hussain Ahmed, head of an anti-U.S. religious alliance.

But that anger may cool with confirmation that al-Qaeda leaders actually were at the blast site and not just villagers.

"It shows that U.S. intelligence might not have been so bad after all," said Ralph Cossa, president of the Pacific Forum think tank. "But I don't think we can fool ourselves into thinking this is a death blow. Al-Qaeda's a snake with many heads."

The war on terror has forced al-Qaeda to decentralize, experts say. Isolated on the remote Afghan-Pakistan border, bin Laden and al-Zawahri remain powerful symbols for followers but are probably unable to direct operations around the world.

Masood predicted the U.S.-led coalition would step up military actions in the region to keep the pressure on al-Qaeda, regardless of public opposition in Pakistan.

"They will not be deterred by negative fallout," he said. "They think it's just collateral damage."
Posted by: Dan Darling || 01/20/2006 00:10 || Comments || Link || E-Mail|| [377 views] Top|| File under:
No truce with al-Qaeda
Vice President Dick Cheney dismissed Osama bin Laden's offer of a truce today — calling it "some kind of a ploy" — and said it is not possible to sit down and negotiate a settlement with al Qaeda.

"I'm not sure what he's offering by way of a truce," Cheney said. "I don't think anybody would believe him. [I]t sounds to me like it's some kind of a ploy, but again, not having seen the entire text or validated the tape and the timing of it, I'm reluctant to draw any conclusions.

In an interview with Fox News' Neil Cavuto this afternoon, Cheney said the United States does not negotiate with terrorists and dismissed any offer of a truce with al Qaeda.

"Well, based on what we've seen him do, based on what we've seen the organization do, I don't think it's possible to negotiate any kind of a settlement with terrorists like this," he said. "This is not an organization that's ever going to sit down and sign a truce. I think you have to destroy them. It's the only way to deal with them."

The vice president said the bin Laden tape serves as a good reminder of the terrorist threat that is out there.

"The fact of the matter is we have not been attacked in more than four years," Cheney said. "That is not an accident. It's not just dumb luck."

In a separate television interview with CNBC's Larry Kudlow, he said: "It's been more than four years since we've been attacked. I think a lot of people have sort of let down their guard and relaxed."

Bin Laden warned that security measures in the United States would not prevent future attacks. "As for the delay of inflicting similar operations, in America has not been due to any impossibility of breaking through your security measures, for those operations are under way and you will see them in your midst as soon as they are done," bin Laden said on the tape.
Posted by: Dan Darling || 01/20/2006 00:09 || Comments || Link || E-Mail|| [555 views] Top|| File under:
Full text of bin Laden audio
My message to you is about the war in Iraq and Afghanistan and the way to end it.

I had not intended to speak to you about this issue, because, for us, this issue is already decided on: diamonds cut diamonds.

Praise be to God, our conditions are always improving and becoming better, while your conditions are to the contrary of this.

However, what prompted me to speak are the repeated fallacies of your President Bush in his comment on the outcome of the US opinion polls, which indicated that the overwhelming majority of you want the withdrawal of the forces from Iraq, but he objected to this desire and said that the withdrawal of troops would send a wrong message to the enemy.

Bush said: It is better to fight them on their ground than they fighting us on our ground.

In my response to these fallacies, I say: The war in Iraq is raging, and the operations in Afghanistan are on the rise in our favour, praise be to God.

The Pentagon figures indicate the rise in the number of your dead and wounded, let alone the huge material losses, and let alone the collapse of the morale of the soldiers there and the increase in the suicide cases among them.

So, just imagine the state of psychological breakdown that afflicts the soldier while collecting the remnants of his comrades' dead bodies after they hit mines, which torn them. Following such situation, the soldier becomes between two fires. If he refuses to go out of his military barracks for patrols, he will face the penalties of the Vietnam butcher, and if he goes out, he will face the danger of mines.

So, he is between two bitter situations, something which puts him under psychological pressure - fear, humiliation, and coercion. Moreover, his people are careless about him. So, he has no choice but to commit suicide.

What you hear about him and his suicide is a strong message to you, which he wrote with his blood and soul while pain and bitterness eat him up so that you would save what you can save from this hell. However, the solution is in your hand if you care about them.

The news of our brother mujahideen, however, is different from what is published by the Pentagon.

This news indicates that what is carried by the news media does not exceed what is actually taking place on the ground. What increases doubts on the information of the White House's administration is its targeting of the news media, which carry some facts about the real situation.

Documents have recently showed that the butcher of freedom in the world [US President Bush] had planned to bomb the head office of al-Jazeera Space Channel in the state of Qatar after he bombed its offices in Kabul and Baghdad, although despite its defects, it is [Al-Jazeera] one of your creations.

Jihad is continuing, praise be to God, despite all the repressive measures the US army and its agents take to the point where there is no significant difference between these crimes and those of Saddam.

These crimes include the raping of women and taking them hostage instead of their husbands. There is no power but in God.

The torturing of men has reached the point of using chemical acids and electric drills in their joints. If they become desperate with them, they put the drill on their heads until death.

If you like, read the humanitarian reports on the atrocities and crimes in the prisons of Abu Ghraib and Guantanamo.

I say that despite all the barbaric methods, they have failed to ease resistance, and the number of mujahideen, praise be to God, is increasing.

In fact, reports indicate that the defeat and devastating failure of the ill-omened plan of the four - Bush, Cheney, Rumsfeld, and Wolfowitz - and the announcement of this defeat and working it out, is only a matter of time, which is to some extent linked to the awareness of the American people of the magnitude of this tragedy.

The wise ones know that Bush has no plan to achieve his alleged victory in Iraq.

If you compare the small number of the dead when Bush made that false and stupid show-like announcement from an aircraft carrier on the end of the major operations, to many times as much as this number of the killed and injured, who fell in the minor operations, you will know the truth in what I am saying, and that Bush and his administration do not have neither the desire nor the will to withdraw from Iraq for their own dubious reasons.

To go back to where I started, I say that the results of the poll satisfy sane people and that Bush's objection to them is false.

Reality testifies that the war against America and its allies has not remained confined to Iraq, as he claims.

In fact, Iraq has become a point of attraction and recruitment of qualified resources.

On the other hand, the mujahideen, praise be to God, have managed to breach all the security measures adopted by the unjust nations of the coalition time and again.

The evidence of this is the bombings you have seen in the capitals of the most important European countries of this aggressive coalition.

As for the delay in carrying out similar operations in America, this was not due to failure to breach your security measures.

Operations are under preparation, and you will see them on your own ground once they are finished, God willing.

Based on the above, we see that Bush's argument is false. However, the argument that he avoided, which is the substance of the results of opinion polls on withdrawing the troops, is that it is better not to fight the Muslims on their land and for them not to fight us on our land.

We do not object to a long-term truce with you on the basis of fair conditions that we respect.

We are a nation, for which God has disallowed treachery and lying.

In this truce, both parties will enjoy security and stability and we will build Iraq and Afghanistan, which were destroyed by the war.

There is no defect in this solution other than preventing the flow of hundreds of billions to the influential people and war merchants in America, who supported Bush's election campaign with billions of dollars.

Hence, we can understand the insistence of Bush and his gang to continue the war.

If you have a genuine will to achieve security and peace, we have already answered you.

If Bush declines but to continue lying and practicing injustice [against us], it is useful for you to read the book of "The Rogue State", the introduction of which reads: If I were a president, I would halt the operations against the United States.

First, I will extend my apologies to the widows, orphans, and the persons who were tortured. Afterwards, I will announce that the US interference in the world's countries has ended for ever.

Finally, I would like to tell you that the war is for you or for us to win. If we win it, it means your defeat and disgrace forever as the wind blows in this direction with God's help.

If you win it, you should read the history. We are a nation that does not tolerate injustice and seek revenge forever.

Days and nights will not go by until we take revenge as we did on 11 September, God willing, and until your minds are exhausted and your lives become miserable and things turn [for the worse], which you detest.

As for us, we do not have anything to lose. The swimmer in the sea does not fear rain. You have occupied our land, defiled our honour, violated our dignity, shed our blood, ransacked our money, demolished our houses, rendered us homeless, and tampered with our security. We will treat you in the same way.

You tried to deny us the decent life, but you cannot deny us a decent death. Refraining from performing jihad, which is sanctioned by our religion, is an appalling sin. The best way of death for us is under the shadows of swords.

Do not be deluded by your power and modern weapons. Although they win some battles, they lose the war. Patience and steadfastness are better than them. What is important is the outcome.

We have been tolerant for 10 years in fighting the Soviet Union with our few weapons and we managed to drain their economy.

They became history, with God's help.

You should learn lessons from that. We will remain patient in fighting you, God willing, until the one whose time has come dies first. We will not escape the fight as long as we hold our weapons in our hands.

I swear not to die but a free man even if I taste the bitterness of death. I fear to be humiliated or betrayed.

Peace be upon those who follow guidance.
Posted by: Dan Darling || 01/20/2006 00:04 || Comments || Link || E-Mail|| [328 views] Top|| File under:
I've had it...
I've had it with the hackers. Server switch (to Linux) will be tomorrow. My apologies in advance for the blasted downtime.
Posted by: Fred || 01/20/2006 08:17 || Comments || Link || E-Mail|| [571 views] Top|| File under:
Who's in the News
89
[untagged]
Bookmark
E-Mail Me
The Classics
The O Club
Rantburg Store
The Bloids
The Never-ending Story
Thugburg
Gulf War I
The Way We Were
Bio
Merry-Go-Blog
Hair Through the Ages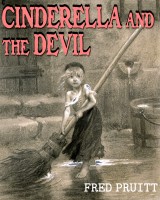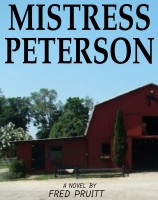 On Sale now!


A multi-volume chronology and reference guide set detailing three years of the Mexican Drug War between 2010 and 2012.

Rantburg.com and borderlandbeat.com correspondent and author Chris Covert presents his first non-fiction work detailing the drug and gang related violence in Mexico.

Chris gives us Mexican press dispatches of drug and gang war violence over three years, presented in a multi volume set intended to chronicle the death, violence and mayhem which has dominated Mexico for six years.
Click here for more information


Meet the Mods
In no particular order...


Steve White
Seafarious
Pappy
lotp
Scooter McGruder
john frum
tu3031
badanov
sherry
ryuge
GolfBravoUSMC
Bright Pebbles
trailing wife
Gloria
Fred
Besoeker
Glenmore
Frank G
3dc
Skidmark
Alaska Paul



Better than the average link...



Rantburg was assembled from recycled algorithms in the United States of America. No trees were destroyed in the production of this weblog. We did hurt some, though. Sorry.
3.236.59.63