Arabia
5 Italians kidnapped in Yemen
Five Italian tourists were kidnapped Sunday by tribesman in the northern province of Ma`rib, security officials said. It was the second abduction of foreign tourists in a week. ''We are trying to find out who kidnapped them and what are their demands,'' a security official said, speaking on condition of anonymity because of the sensitivity of the situation.

No identities or other details on the tourists were available.

The abduction came a day after the release of a family of five Germans and three Yemeni assistants who had been held for three days by kidnappers in east Yemen. Those tribesmen kidnapped the tourists in a bid to force the government to free detained members of their eastern Yemeni tribe.
Posted by: Dan Darling || 01/01/2006 10:24 || Comments || Link || E-Mail|| [6469 views] Top|| File under:
German captives freed in Yemen
The German Foreign Ministry has confirmed that a German family of five taken hostage in eastern Yemen five days ago has been freed. Retired senior diplomat Juergen Chrobog, his wife and three sons were freed by the kidnappers on Saturday, the ministry said. The official Yemeni news agency Saba has also confirmed the release, saying the family was freed on Saturday afternoon along with three Yemeni drivers.

Chrobog, 65, and his family were abducted five days ago from a restaurant on the road between the port city of Aden and Shabwa, which is 480km east of the capital Sanaa. Their release followed mediation efforts by a team made up of tribal chiefs and government representatives who negotiated with the hostage-takers. Tribal chief Shaikh al-Ahmar Ali al-Aswad was said by tribal sources to have been holding the Germans as bargaining chips for the release of the five brothers he says were wrongly imprisoned by Yemeni authorities. It was not known if the conditions for the release of the hostages were fulfilled.
Posted by: Fred || 01/01/2006 00:00 || Comments || Link || E-Mail|| [6478 views] Top|| File under:
Bangladesh
JMB Khulna boss remanded
Jamaatul Mujahideen Bangladesh (JMB) second-in-command of Khulna district was placed on a five-day remand yesterday. Rapid Action Battalion (Rab) will be quizzing him to find out the origins of the explosives recovered at Daulatpur of the city on Friday. Sources said Mohammad Ziaur Rahman Sagor alias Shabbir was arrested at Tootpara in Khulna city on Thursday night. A senior officer of intelligence agency of Khulna Metropolitan Police (KMP) said a vigorous investigation is going on to find out links between a ward level BNP leader and Shabbir.


There's that tie to the government party again...

Shabbir told police he used to come to Khulna frequently from Jessore to supply money, explosives and instructions from operations commander in the south-western region Hafez Mahmud to other JMB cadres. He said there are seven more 'Ehsars', the first tier of JMB and full-time JMB workers, at large who are trained for suicide bomb attacks. A student of Dakhil madrasa in Natore, Shabbir failed twice in the Dakhil examination in 2000 and 2002. "I joined JMB last year at the call of Bangla Bhai," said the JMB deputy operations commander in Khulna. He said he along with some other JMB cadres stayed at the house of Abdul Hakim, a teacher of St Josheph's School in Bagmara of Khulna.
Posted by: Fred || 01/01/2006 00:00 || Comments || Link || E-Mail|| [6471 views] Top|| File under:
2 JMB men captured with gift bomb
The Rapid Action Battalion (Rab) yesterday arrested two suspected members of the banned Jamaatul Mujahideen Bangladesh (JMB) in the city and seized a powerful bomb from one of them. A Rab release said the law enforcers came to learn that a member of the JMB suicide squad will carry out attack in the capital. On December 30, the elite force became confirmed that the bomber had reached the capital. The members of Rab-2 arrested madrasa student Hafez Ahmed Kadir Mainuddin alias Uday, 21, while he was getting into a taxicab at Moghbazar at around 2:00pm with the bomb hidden in a sweetmeat packet and a small bouquet.


"Put the sweetmeat packet down and step away witcher hands up!"

Following leads from Uday, the Rab men arrested another JMB suspect, Sheikh Arif Uddin, 30, of Kachua in Bagerhat, raiding the Eastern Plaza at Hatirpool. "The manner of carrying the bomb suggests that the carrier might deliver the bomb to his target as a New Year gift," said a Rab official, claiming Uday a member of the JMB suicide squad.


"Sweetmeatgram! [KABOOM!]"

Dismantling the bomb, Rab officials found two small bottles of diesel, 40 ball bearings and 45 barbed wires. A circuit, a switch and pencil batteries were fitted with the bomb by electric wire. "The bomb contained both flammable substance and splinters, so it could cause huge damage," Lt Col Ijazur Rahman, Rab-2 commanding officer, told The Daily Star. The criminal brought the bomb to blast it on 31st night, he said.


"Happy New Year, apostates!"

During primary interrogation, Uday said a man gave him the packet to deliver it to another person.


"Not mine. Somebody give it to me!"

He, however, remained silent as the interrogators asked him about the identity of those two.


"I dunno. Coupla guys. Never saw 'em before..."

The Rab-2 commanding officer said they are yet to interrogate Arif.


"Mahmoud! Where is my Number 7 trucheon? I can't find it and Arif's waiting..."
Posted by: Fred || 01/01/2006 00:00 || Comments || Link || E-Mail|| [6477 views] Top|| File under:
100 Detained in Dhaka in Police Crackdown
In a predawn swoop before the New Year revelry here, police raided dormitories of Dhaka University and detained at least 100 people yesterday. The identity of the detainees was not revealed, but police said they were not students and were staying at the university dormitories without permission. They were detained as a precautionary measure before the New Year's Eve celebrations, police said. A huge contingent of police raided 12 dormitories of the country's largest university and detained the group of mostly young people.

Earlier, the security forces said yesterday it had arrested a commander of a militant group and seized a large cache of explosives in a hunt for those responsible for nationwide blasts. The Rapid Action Battalion said it arrested 27-year-old Ziaur Rahman, also known as Sagar, in the southwestern town of Khulna and seized explosives in a raid on a student dormitory late Friday.

The announcement came as two women were injured yesterday in a bomb blast in the southern port city of Chittagong, police said, adding they could not say immediately whether the blast was linked to militants. "The two women were injured when a small bomb exploded in a garbage bin near Chittagong Seaport. One is in critical condition," said Masud Parvez of the Chittagong port police station. "We're investigating ... no one has been arrested," he added.

The elite force accused Sagar in a statement of being "the divisional second in-command of Jamatul Mujahedeen." Police have blamed the group for 434 synchronized blasts across Bangladesh Aug. 17 and subsequent suicide bombings in cities and towns that have claimed the lives of 28 people, including four suicide bombers and injured hundreds.

The government heightened security in Dhaka and all other major cities ahead of New Year's Eve, with more than 8,000 security force personnel deployed in the capital alone. The increased security measures have come in the wake of a spurt in terrorist activities in the country in the past few months. "Police force will remain alert in Dhaka, specially in the diplomatic area which covers Gulshan, Banani and Baridha" a deputy commissioner of Dhaka Metropolitan Police said. "The whole area will virtually be sealed off. No one will be allowed to enter in the area without any invitation for a specific party," he said. A number of mobile teams, comprising law enforcers and doctors, will be posted at different city points from the evening to check suspects and unruly New Year revelers, and if anyone gets unruly on the street will be taken into custody, police officials said.
Posted by: Fred || 01/01/2006 00:00 || Comments || Link || E-Mail|| [6477 views] Top|| File under:
Caucasus/Russia/Central Asia
Georgia arrests Chechen charity head for al-Qaeda ties
Tbilisi-based human rights organization has demanded from the Georgian authorities to release Chechen refugee Mahomed Mahaev, who runs charity organization Imedi (Hope), from custody.

According to the Human Rights Information and Documentation Center (HRIDC) police arrested Mahomed Mahaev on December 27 and accused him and his charity organization of having links with the al-Qaeda network. He is also accused of forging papers and misappropriation of GEL 24,000 (USD 13,000).

Tbilisi City Court sentenced Mahomed Mahaev to three-month pre-trial custody on December 28.

According to the Chechen pro-rebel website Kavkaz Center the Imedi charity organization, which operates since 2003 to help Chechen refugees in Georgia's Pankisi gorge, has been cooperating with German-based aid organization Muslim Helfen and UK-based Muslim Hands.

HRIDC said that the Georgian law enforcers have been investigating the case since July, 2005 and Mahomed Mahaev, who denies accusations, has been cooperating with the investigators throughout this period and there was no need of taking him into custody. The Georgian General Prosecutor's Office has not yet commented on the case.
Posted by: Dan Darling || 01/01/2006 10:28 || Comments || Link || E-Mail|| [6477 views] Top|| File under:
India-Pakistan
Arrested LJ activists confess to Bari Imam bombing
LAHORE: Asif and Usman Chotoo, detained activists of the banned religious outfit Lashkar-e-Jhangvi, claimed responsibility for the bombing of the Bari Imam Shrine in Islamabad on May 27 2005, Geo television reported on Saturday. Modern methods were being used to interrogate the two, who confessed to having masterminded the suicide bombing that killed 43 and left several injured, the channel quoted official sources as saying. According to the channel, the accused admitted that they carriedout the bombing to fuel sectarian violence. Asif Chotto was arrested from the Islamabad-Lahore Motorway on September 28, while Usman Chotto was apprehended in the outskirts of Karachi on December 20, the report added.
Posted by: Fred || 01/01/2006 00:00 || Comments || Link || E-Mail|| [6475 views] Top|| File under:
Rail bridge blown up near Sibi
A railway bridge at Sibi Harnai section was blown up early on Saturday, while tensions prevailed in Dera Bugti where the paramilitary forces and Bugti tribesmen had taken positions against each other. Pakistan Railway's stationmaster based in Sibi said that as much as 150 feet of the bridge had been destroyed and it could take more than four days to fully repair it. Only one passenger train runs on this track daily. Dera Bugti DCO Abdul Samad said that Bugti tribesmen had occupied government buildings.

Bugtis said they had occupied positions outside the buildings. Tension prevails in the area as many locals are leaving Dera Bugti and seeking refuge in adjoining areas. Officials said that at least one local was killed and seven injured in an exchange of heavy firing on Friday. Meanwhile, Baloch nationalist parties protested on Saturday against military activity in Dera Bugti. Protestors chanted slogans against government and demanded action against Baloch people be stopped in Dera Bugti and Kohlu.
Posted by: Fred || 01/01/2006 00:00 || Comments || Link || E-Mail|| [6476 views] Top|| File under:
Iraq
US stepping up airstrikes in Iraq
AMERICAN forces are dramatically stepping up air attacks on insurgents in Iraq as they prepare to start the withdrawal of ground troops in the spring.

The number of airstrikes in 2005, running at a monthly average of 25 until August, surged to 120 in November and an expected 150 in December, according to official military figures.

The tempo looks set to increase this year as the Americans pull back from urban combat, leaving street fighting increasingly to Iraqi forces supported by US air power.

"The bottom line will be that as the Iraqi army and police gain in competence, they will be able to take on more and more of the territory," said General Peter Pace, chairman of the joint chiefs of staff, announcing a cut in troop numbers from 160,000 to fewer than 138,000 by March.

The intensification in the air war comes as Iraqi politicians struggle in the aftermath of last month's elections to put together a coalition government that will satisfy the disaffected Sunni minority, which ran Iraq under Saddam Hussein.

"We are insisting on a national unity government," said Adel Abdel Mahdi, a leading member of the Shi'ite United Iraqi Alliance, the likely election winner.

The Sunni bloc, allied to the secular party of Iyad Allawi, the former prime minister, has been secretly discussing the terms of a possible political deal with insurgent groups. But those groups' leaders have a long list of demands, chief of which is a timetable for American withdrawal as well as the release of prisoners, an effective rehabilitation of Saddam's former ruling Ba'ath party and the disbanding of Shi'ite and Kurdish militias.

Insurgent sources said that they are also including Al-Qaeda in Iraq in their talks as its involvement was vital if a deal was to work.

President George W Bush promised in a pre-Chistmas speech that America will leave Iraq only when "victory" has been achieved, but the term is being quietly redefined.

Dov Zakheim, a senior Pentagon official during Bush's first term in office, said: "The goal is not democracy, it is a united Iraq that doesn't bother its neighbours. There is no law that says American troops have to be in the most hostile areas."

The shift to air power is part of that policy. Determined to reduce "collateral damage", the American military is relying on laser or satellite-guided bombs that can strike rooms or buildings without killing large numbers of civilians.

The bombs are also getting smaller: 500lb devices are becoming the norm, rather than those of 1,000lb or 2,000lb common in recent conflicts, and 3,000 new 7in 250lb devices are on order. Allen Peck, a US air force general, said that in some cases the 100lb Hellfire missile is used: "It won't knock down a house, but it can be effective in taking out a car."

In an example of the strategy, two US F16 fighters last week dropped two 500lb laser-guided bombs on three men planting roadside explosives in Kirkuk province, killing them and seven others.

However, some experts insist that even the smallest, most precise bombs cannot replace boots on the ground.

"It's transitory. You hit it, even occupy it, but then the insurgents return when you've gone, like Falluja last year," said Wing Commander Andrew Brookes of the International Insititute for Strategic Studies.

"Even a 400lb bomb has a wide area of blast and you are quite likely to kill some civilians. Kill a wife, children, mother or uncle and people become so angry the terrorist cycle starts all over again."

There is also concern that Iraqi forces could abuse US air power. In a recent issue of The New Yorker magazine, a senior Pentagon military planner wondered aloud to Seymour Hersh, the writer: "Will the Iraqis call in airstrikes in order to snuff rivals, other warlords or members of their own sect and blame somebody else? Will some Iraqis be targeting on behalf of Al-Qaeda, the insurgency or the Iranians?"

The Americans insist, however, they will keep control of targeting by "embedding" more US troops in Iraqi police and army units. At the same time they are making no effort to build an Iraqi air force — a sign that they have no intention of ceding control of the skies to a new Iraqi government.

If the use of planes proves effective, US troop levels should fall below 100,000 by next autumn in time for the American mid-term congressional elections. The US death toll in Iraq last year was 841 — just five short of the 2004 total.

"The biggest problem we have is that our strategy has to include winning the war at home," said Zakheim. "We have a different electoral timetable to the Iraqis."
Posted by: Dan Darling || 01/01/2006 12:48 || Comments || Link || E-Mail|| [6540 views] Top|| File under:
Cracking an insurgent cell
It is 1:30 p.m. on Saturday, December 10, five days before Iraq's national elections. A red four-door sedan carrying four men cruises through the western half of this freewheeling oil town. The old beater of a car doesn't attract any particular attention before the driver, an 18-year-old called Nashwan, pulls over near a gaggle of campaign workers hanging political posters. A man known as Abu Mahmoud steps out of the car. He draws a handgun. Two other men with guns follow quickly. The campaign workers step back, then begin shouting angrily. Abu Mahmoud points his gun at one of the workers. He fires. The man falls to the ground, dead.

A hundred feet in the air, atop a mosque's minaret, an Iraqi police sniper hears the shots. The sniper draws a bead on one of the gunmen. He pulls the trigger, his bullet dropping the man to the ground. The gunfire alerts the police officers inside Four West, one of Mosul's heavily fortified police stations. They race to the scene. Abu Mahmoud hustles his men back into the car, and it takes off. But the streets are jammed, and Nashwan is forced to stop. Abu Mahmoud and a man called Adel jump out of the car and vanish into the crowd. For some reason, Nashwan does not run. The man shot by the sniper is taken to Mosul's main hospital. The police apprehend Nashwan and bring him to Four West.

Mosul is Iraq's second- or third-largest city, depending on who's counting. It is populated predominantly by Kurds and Sunni Arabs, with the west side almost entirely Sunni. A little more than a year ago, the police force in Mosul collapsed in the face of an insurgent uprising. Dozens of police officers were killed. The rest of the force quit. In the months that followed, the American battalions then overseeing the city struggled to regain control, drive off the insurgents, bring in stronger Iraqi Army units, and build an entirely new police force. More recently, since the latest American battalions arrived four months ago, the violence has begun to subside. But insurgent cells still operate here. Attacks against American forces by improvised explosive devices occur daily. Suicide bombers remain a threat, and gunmen roam the city looking for Iraqi security forces and American soldiers to pick off at random.

Barely two hours after the assassination of the campaign worker, Maj. Jonathan Fox, a 43-year-old officer with the 1st Battalion, 17th Infantry Regiment, the American unit that oversees security operations in western Mosul, arrives at Four West to meet with the police station chief, Col. Eid al-Jabouri, about the attack. Nashwan, says al-Jabouri, has started talking to the Iraqi police. The police interrogator's questions focus on the afternoon attack. Nashwan confesses to having driven the getaway car, but he insists he did not shoot the party member.

What catches Fox's attention, though, is an admission by Nashwan that, six weeks earlier, he had joined an insurgent cell called the Mujahideen Army. The cell members, Nashwan tells the police, have been bringing explosives to Mosul in order to make roadside bombs to attack American patrols. Nashwan's capture, Fox believes, could be critical, an important opportunity to crack open and eliminate an insurgent cell. If the Iraqis and Americans act quickly, they may be able not just to find the triggerman in the attack on the campaign workers but to cut off a key source of the roadside munitions maiming and killing American troops. Fox tells al-Jabouri he will return with his interrogation team. Before leaving, however, he asks if Nashwan has been roughed up by his Iraqi interrogators. "A little," says al-Jabouri. The answer will severely complicate the rest of Fox's week.

The next morning, as an American interrogator questions Nashwan in an office at Four West, Fox approaches the steel bars of the station's holding cell. With a ruddy face and a wad of tobacco jammed behind his lip, Fox is a guy who just can't sit still. The police have captured another suspect in the shooting attack on the poll workers. He goes by the name Adel and sits disconsolately on the cell floor, his foot wrapped in a filthy bandage. Fox begins questioning him: "Are you attacking Americans?" Fox's interpreter, Mushtag Alleathe, who goes by the nickname "Mitch," translates.

"Yes," Adel responds, "I kill Americans."

"Why?" Fox asks.

Adel stands up and walks to the bars of his cell. "Because you attack Iraq."

"We are in Iraq to make it a free country," Fox says. Adel glares. "What is your end state?" Fox asks.

"Let America leave," Adel says, "and I will solve the problems of Iraq."

"If you keep fighting," Fox responds, "we will kill you, and we will stay longer."

"I will kill you," Adel says defiantly.

"If you want to fight, let's fight one on one, mano a mano ," Fox replies.

As Alleathe translates, 1st Lt. David Musick steps up, eases Fox back, and pushes forward a sergeant, one of the battalion interrogators. Musick respects Fox but thinks interrogation should be left to the professionals.

Major Fox, known in military parlance as the S-3, serves as the operations officer and a planner for the 1-17 battalion. But he hates being behind a computer or conference table and so spends much of his day driving around Mosul, checking on the Iraqi police and Army units. His admirers call him the Arctic Fox--a nod to his wily thinking and the fact that the battalion is based in Alaska. His detractors refer to him as the Arctic Squirrel--because of his habit of dashing hither and yon on impromptu missions.

Still, Fox has a clear perception of the larger mission for his battalion--and that of all the American forces in Iraq: getting rid of insurgents by building the effectiveness of the Iraqi Army and police. The 1-17 battalion's senior officers all share that vision. But they are divided on how best to achieve the goal. The battalion's top leaders, the commander and the executive officer, are by-the-book soldiers who believe that bending the rules could cause the American Army to lose its way in Iraq. Fox, on the other hand, is a get-it-done guy. He began his career invading Grenada as an enlisted grunt. And today, he is the kind of officer who chafes at rules when they seem to stand in the way of taking down a terrorist cell. Although he believes America must teach Iraqis, he also believes in letting the Iraqis carry out missions in their own way.

It is an important debate about the way ahead in Iraq. How should America balance winning the war against the insurgency with maintaining its image and values? And how should American soldiers balance letting the indigenous police and Army do things their way while making sure they comply with western standards? These are questions the military has not faced since Vietnam. The arguments in the 1-17 battalion also show how the American mistreatment of detainees at the Abu Ghraib prison--and fear of another scandal--continue to loom over everything the military does, further complicating a mission rich in complication.

In the courtyard of Four West, Fox and Musick begin talking about whether they should take the detainees from the police. "If it is a high-value guy," Fox says, "I will gladly grab him." But the Americans must consider whether there is really enough evidence to hold the detainees. If the evidence doesn't meet American standards, military lawyers will release the detainees--angering the Iraqi forces who originally captured them. The American interrogators come up to Fox. The detainees know more than they have told the police, says a sergeant. The police are not pressing for names of the insurgent cell's members or the location of the group's weapons. Fox steps into al-Jabouri's office. "We want to take these guys," he says. Al-Jabouri looks reluctant, but finally he agrees to let Fox pick up the prisoners, at 8 p.m.

There is a problem, though. The American military's regulations say that an Army unit can hold and question a detainee for only three days before he must go to a regional detention center, since battalion jails are not meant to be long-term holding facilities. After 2 1/2 years of occupation, many insurgents know the policy--and so keep their mouths shut while getting the "three hots and a cot" provided by the Americans.

This time, however, Fox thinks he can get around the rule. A little after 8 p.m., Fox arrives at western Mosul's main police detention facility, the One West police station, to pick up the two detainees. Some of the officers are reluctant to let the Americans take the prisoners, but Fox heads over to the jail to see Col. Abed Hamid Hassan, the Iraqi Police Department's intelligence officer. A few minutes later, Fox returns with Nashwan and Adel. They look nervous as their wrists and ankles are cuffed together and they're led off to one of the battalion's Stryker armored vehicles.

But Fox has no intention of actually taking custody of the two detainees. Rather, his plan is to turn them over to a man waiting in the courtyard: Maj. Sabah Majeed, the intelligence officer for the 2nd Battalion, 2nd Brigade of the Iraqi Army 2nd Division--and a former interrogator in Saddam Hussein's army. Fox has been coy with the police about this because there is a good deal of bad blood between the police and the Iraqi Army in Mosul, as is the case throughout most of the country.

For the past year, Iraqi Army units have received intense training in Mosul. American Special Forces units have drilled Iraqi Army companies on tactics. Military training teams have focused on teaching Iraqi staff officers mission planning. And the infantry battalions in Mosul conduct joint operations daily. The strong interest and focus have made the Iraqi Army units in Mosul quite effective. On raids the Iraqi soldiers often still swarm the buildings, rather than moving deliberately like an American infantry squad, but they know how to hunt insurgents.

The police have received far less training. Many of the American patrol leaders in western Mosul believe the police commanders in their neighborhoods are corrupt. And both the Americans and the Iraqi Army fear the police force could collapse again if challenged by insurgents. For their part, the police complain that the Iraqi Army soldiers shoot at them without cause. The all-Sunni police force in western Mosul also regards the Kurdish battalion in that part of the city as an occupying force. The reason is that when the Americans created the new Iraqi Army, they allowed Kurdish militia units, known as peshmerga, to join en masse. Though the Kurdish force is technically part of the Army, the Kurds, the Iraqi police--everyone, it seems, but Fox--still call its members peshmerga. Fox views repairing the police-Army relationship as one of his most important missions. "If you look at history," Fox says, "no counterinsurgency effort has been successful in any war without the police and army working toward a common goal."

In the One West courtyard, Fox and Alleathe walk up to Majeed. The Iraqi Army is not bound by the three-day limit the Americans have imposed on themselves. Majeed, Fox believes, will be able to get the detainees to talk about IED s, weapons, and other cell members. There's just one catch, though. The Iraqi Army has a reputation for beating prisoners. And Fox knows that if the detainees are hurt, he'll be held accountable. "It is very important," he tells Majeed, "that these guys not be harmed."

Majeed stares back at Fox. "These guys," he says, "got hit hard by the police."

Fox moves on. "If you get any actionable intelligence, let us know, and we will do a joint op."

A shaking Nashwan and Adel are loaded onto the Stryker. As they are placed in the back, one of the American soldiers whispers to the detainees in English: "We are taking you to the peshmerga."

Actually, Majeed's battalion, a former Iraqi National Guard unit, is mostly Sunni Arab, not Kurdish. But as they are ushered off the Stryker and toward Majeed's office, Nashwan and Adel don't know that. As far as they can tell, they're at a Kurdish base. Perhaps as a result, a transformation has come over Adel. The defiant young man who said he wanted to kill the Americans is now sobbing uncontrollably. As he passes Fox, Adel whispers something in Arabic. Later, Alleathe translates: "He said, 'I am sorry about today. I didn't mean it.' "

Inside Majeed's office, Nashwan holds his hands together in prayer. Adel looks nervous. The American officers suspect that Adel had thought relatives might persuade the police to release him. Now he expects to be beaten. "I thought we were staying with the Americans," Adel says.

Fox turns to Majeed: "Find out the information."

As the clock approaches midnight, Fox's gamble pays off. Majeed calls. Nashwan has begun talking, giving his real name, Ahmed Mohammed Ali, and revealing the location of a cache of weapons. Within minutes, Fox arrives at Majeed's base with four Strykers. Majeed outlines his plan. Three of the Strykers--equipped with thermal imaging gear that allows soldiers to see at night--will form an outer cordon. Then one of the Iraqi platoons will form an inner cordon, while the other searches for the suspect vehicle in a parking lot. Fox nods: The plan sounds good. Gently, he suggests that Majeed take a squad of Americans into the parking lot with him. Majeed agrees.

The Iraqis bring along Nashwan, his eyes blindfolded with blacked-out goggles and his hands bound. The parking lot, it turns out, is less than 200 yards from a polling site. It's so close, in fact, that the raiding party passes a group of American engineers installing protective barriers around the voting area. With Nashwan's help, the Iraqis quickly locate a van with weapons concealed in a roof compartment--three rocket-propelled grenade launchers, two sniper rifles, an antitank rocket launcher, and a stash of ammunition, grenades, and rockets. It is, Nashwan says, all of the cell's weapons. Fox turns to Majeed. Both men grin broadly. "This is a major win for the IA [Iraqi Army]," Fox tells him. "This is the best combined operation we've had." Fox is ecstatic. It is his greatest victory yet in his four months in Iraq. This is what the Americans ought to be doing, he thinks: helping the Iraqis help themselves.

By the next morning, however, his euphoria has disappeared. Fox paces around the S-3 office. Instead of praise, his bosses have come down on him--hard. The battalion's executive officer, Lt. Col. Craig Triscari, questions Fox's decision to transfer the prisoners from police to military custody. And now the executive officer, the XO in military jargon, and the battalion commander, Lt. Col. Alan Kelly, tell Fox to take the prisoners back from Majeed and return them to the police. Fox reacts sarcastically, telling Kelly, "We'll put back the weapons." As he paces, Fox brings Alleathe and the others in the S-3 office up to speed on what has happened. "The XO is a by-the-book guy, and he's got the colonel all wound up," Fox tells them. "I am not a by-the-book guy. I am a retire-in-'07 man. If we give them back, we will lose all the intelligence value. Major Sabah [Majeed] is going to flip out."

Kelly and Triscari are worried not just that Fox has transferred prisoners from civilian authorities to military authorities but that he is enabling the mistreatment of the prisoners by giving them to an interrogator with a reputation for tough tactics."I am not about mistreating anyone," Fox says. "But the lives that the 2-2-2 may have saved . . . " Fox trails off. He stops moving. "Somehow, it's a negative thing."

Fox resumes pacing. The others in the S-3 shop are burying their heads in their computers, but Alleathe stares at Fox. Alleathe lives in Dearborn, Mich., but he was born in southern Iraq. Although technically just a "terp," the shorthand for interpreter, Alleathe has become Fox's trusted adviser on the psychology of Iraqis. It would be a grave mistake, he tells Fox, to take the detainees from Majeed and give them to the police. "This situation," he says, "is bigger than the IP s [Iraqi police] understand."

"Major Sabah is going to say, 'What are you guys thinking?' " Fox answers. "From the height of ecstasy to the agony of defeat."

That evening, at the 1-17's operations center, the mood remains tense. After the daily battle update brief, called the BUB, Kelly sits down in the battalion conference room and explains why he has ordered Fox to return the prisoners to the police. "We as an Army would never accept a citizen prisoner from the police," Kelly says. "And as we try to establish a government here, we are modeling it after ours." Kelly's lined face bears a hard, world-weary look. Like Fox, he spends much of his day on the streets of Mosul. But where Fox haunts the police station and combat outposts, Kelly prefers to take the city's pulse by engaging ordinary residents.

The larger plan for Mosul is to get both the American and Iraqi military out of the city, leaving the police responsible for urban security. Therefore, the Americans need to help the police improve their counterinsurgency operations. Kelly doesn't doubt that Majeed is a better interrogator than either the police or the Americans. But, he says, it was wrong to hand the prisoners over to him: "My biggest concern was the potential for detainee abuse. We are trying to teach them to get information the right way." It may be impossible to teach the Iraqi interrogators not to use force, Kelly knows, but his battalion is going to try anyway. "You will never totally eliminate it--it is in this culture," he says. "You have a country here that has lived by fear. But you have to hope that people can learn to trust the courts."

Some of the rules U.S. soldiers must follow in Iraq complicate the fight against the insurgency, many there believe. "Our hands have been tied for a long time," Kelly says. Nevertheless, he argues, the rules ensure that America does not lose its values. "It is more difficult for us to do things," he says. "But the world has its eye on us. We have to hold the moral high ground."

As Kelly talks, Fox leaves the battalion Tactical Operations Center to meet Majeed. He is no longer going to take the prisoners back to the police. Instead, the Iraqis plan to raid four different buildings. The target is cell leader Abu Mahmoud, a man wanted badly by the Iraqi police and Army. Adel, whose real name is Imad Shaeb, has not broken under Army interrogation. "There is no way you will catch Abu Mahmoud" is all he has to say. But Nashwan has begun telling everything he knows, including the location of Abu Mahmoud's home. Inside Fox's Stryker, Capt. Lawson Bell, who works in the S-3 office, expresses surprise that Nashwan has given up so much information. "They must have really [sodomized] that guy," Bell says.

The Mujahideen Army cell was begun in Tal Afar, according to Nashwan, but after the American and Iraqi military attack on that city in September, the members escaped to Mosul, where they began bringing in IED s and accumulating weapons. Abu Mahmoud, who assumed leadership of the cell in June, when the previous leader was captured, is suspected of masterminding an attack on the Iraqi Army that left 14 soldiers dead.

Nashwan, his face obscured with a ski mask, first leads Majeed and Fox to a street lined by dilapidated apartment buildings. The Americans hang back, allowing the Iraqis to search for Abu Mahmoud. From the street, they hear Arabic yells. There is the sound of breaking glass and of doors being forced open. In the first building, Nashwan identifies one member of the cell, but Abu Mahmoud isn't there. When the Iraqi soldiers move across the street to raid more houses, Nashwan is left with the Americans. "Please tell them to give me one more chance with my life," Nashwan pleads to Alleathe. "I promise never to do anything like this again."

The Iraqi soldiers detain two men in the second building. In two more stops, they detain two more men, rounding up all cell members but one--the leader, Abu Mahmoud. "The big fish," Majeed tells Fox, "got away."

"Yeah," Fox responds, "but now he is scared."

The Americans and the Iraqis part company, but for Majeed, the night isn't quite over. A few hours later, Nashwan comes up with another possible location for Abu Mahmoud. Majeed calls Alleathe. But after a long day and night, he sleeps through the cellphone ring. Majeed goes out with a platoon of 20 Iraqi soldiers and arrests Abu Mahmoud without American help. Triumphantly, Majeed returns with the insurgent leader to his battalion headquarters; within hours, Abu Mahmoud reveals key details of his cell's operations.

The next morning, Tuesday, Fox heads over to meet with Majeed and his boss, Lt. Col. Ammare Abdullah. "Great job going out and getting Mahmoud," Fox says. "I think we have the whole cell now." Abdullah agrees. Abu Mahmoud, he tells Fox, conceded the night before that his group "is done."

Fox has been told to complete the task he was supposed to do the previous day: bring the two original detainees back to the Iraqi police. Fox tells Abdullah and Majeed: "My commander is worried about the two guys the IP s took."

"Mahmoud is the killer," Majeed says. "These two guys are nothing. . . . If you want to take the two, take them."

But Fox wants more than just the first two detainees. Bringing the actual triggerman to the police, Fox thinks, will help show them the benefits of cooperation. "I think the best thing would be to take them all to One West," he says.

Majeed is skeptical. He does not want to release them just yet. Abu Mahmoud has not yet revealed who supplies the IED materials. With more time, Majeed believes, he can break Abu Mahmoud. But Majeed remains silent.

Outside, eight detainees, their hands bound behind their backs, are being literally stuffed into the back of a pickup truck. "Make sure they have their seat belts on," Fox jokes. Several have empty sandbags on their heads; the rest are blindfolded. After the Abu Ghraib scandal, the Americans stopped permitting bags to be placed over the heads of detainees. Fox asks the Iraqis to take them off. He has to ask several times before the Iraqis begrudgingly remove the bags and replace them with blacked-out goggles provided by the Americans.

At the One West police station, a junior officer runs into the office of Colonel Hassan, the chief intelligence officer, to tell him that the Iraqi Army has brought Abu Mahmoud. "Mahmoud? No," Hassan says. Majeed smiles. "Yes, we got Mahmoud," he says in Arabic.

Fox looks at both Hassan and Majeed. "This is a great example of cooperation between the Iraqi police and Army," he says.

"God willing," Hassan says, "we will always be supporting each other. If we work together, we will get all the terrorists in Mosul."

The police begin to bring in the detainees, starting with Nashwan. He is dressed in the same blue striped shirt, spotted with dried blood, that he was wearing on Saturday. Thin and boyish, he looks younger than his 18 years. "I have six younger brothers," Nashwan tells Hassan. "I have to support my family--that is why I did what I did. But I will work with the police or the Iraqi Army." Hassan nods. Majeed has told Hassan that he thinks Nashwan has been helpful. "Tomorrow, we will take you to the judge," Hassan tells Nashwan. "I want you to tell him the whole story. If you want leniency, you must tell him the same thing."

Next, the police bring in Adel, the young man who told Fox he wanted to kill all of the Americans. He is quieter now, his defiance gone. "Why, when I first saw you at the police station, did you say you wanted to kill me?" Fox asks. "We are trying to help make Iraq a better place."

"Yes," Adel answers, "I know that. But I was brainwashed. That is what we were told to do: kill Americans."

Hassan orders Abu Mahmoud brought in. He is dressed in a brown dishdasha, the traditional Arab body shirt that the American soldiers call a man-dress. His closely cut hair is receding, and he has a two-day growth of beard. He looks like Hollywood's version of a terrorist. Abu Mahmoud gives Fox, Majeed, and Hassan a hard look. Abu Mahmoud, whose real name is Hassan Mahmoud Yunes, has admitted killing the campaign worker, and the police press his thumb to a written statement of the crime. Why, Hassan asks, has Abu Mahmoud attacked the party members and laid the roadside bombs? "The reason I did this is that five from my family got killed by the Americans," Abu Mahmoud says. "That is why I took on this role."

A detainee dressed in green is brought in. The cell members call him Nutuk, but his real name is Idam Mohammed Sassan. Sassan is whining; tears well in his eyes. He is innocent, he says. Abu Mahmoud regards him with disdain. "He helped bring the IED s in," Abu Mahmoud says. "No, no," Sassan cries. Sassan reaches out toward Hassan. Whack. Hassan slaps Sassan across the face. Fox springs backward, as if he himself was hit. The slap has taken everyone by surprise. Hassan is removed from the room, and the interrogation of Abu Mahmoud continues.

Abu Mahmoud explains how he set IED s along the roads and used small hand-held Motorola radios to set them off when the American Strykers rolled past. Two were successful, he says, while "the third you found." The IED s, Abu Mahmoud says, came from a connection in the Sunni town of Halibeah. "If you tell me about the IED s on the road, I will help you," Hassan says. "This is the only way I can help you. Tell me about your connection."

"Someone met me in Halibeah and gave me the IED s," Abu Mahmoud replies. He professes not to know names, aside from those of his cell members. In the back of the room, Majeed looks skeptical. But he says nothing. The operation has been a success. A large weapons cache has been taken off the street, an entire insurgent cell rolled up. Most important, the mid-December elections go smoothly. Still, questions and tension linger in the 1-17 battalion's operation center. How did the Iraqi Army get the information out of Nashwan and Abu Mahmoud? Did the Iraqi Army torture or beat them?

His battalion has been working hard over the past four months, Fox says, to discourage the Iraqis from hitting or beating detainees. "A big thing is to try and teach them to treat people with dignity and respect," he says. There are, unfortunately, consequences to changing the Iraqi way of doing business. "When we first got here, it was very common," he says of the beatings. "Now it is less and less. But the information is also less and less." Does that mean beating detainees works? "The Iraqi Army," Fox says, "will tell you absolutely it leads to actionable intel."

Sitting in his office in the 1-17 battalion operations center, Triscari, the executive officer, could not disagree more. "An individual who gets tortured may tell you anything," he says. "Does that mean we get actionable intelligence? It does not." Triscari is pleased with the results of the operation but remains troubled by the possibility that Majeed used force to get Nashwan and Abu Mahmoud to talk. Triscari is an accomplished officer. He has written a book about transforming Army brigades and will most likely be offered command of a new battalion when he returns stateside. He has dark hair and eyes and a lean, unlined face. The United States, Triscari says, cannot fudge the rules to have a detainee handed over to the Iraqi Army, especially if it is concerned that the suspects may be abused. "If we see someone tortured," he says, "we have an obligation to say, 'Do not do that.' We do not wink at torture." To Triscari, there are clear lines that the American Army must not cross. The rules ensure that the Americans stay within bounds.

The day after the elections, Fox drops two Army intelligence soldiers off at One West to interrogate Abu Mahmoud and Sassan, the man suspected of being the IED transporter. Later that night, Fox walks into the S-3 office to find out how the interrogators fared. Inside the office he finds Musick and Triscari.

"What did they get out of the interrogation?" Fox asks.

"They f- - - - d up: They kept them in the same cell," Musick reports. All the Mujahideen Army members, Musick says, had stopped talking except Nashwan. Abu Mahmoud had persuaded them to disavow their confessions as coerced. "The old guy was coaching everyone," Musick says. "All the others said: 'We didn't do anything. We were beaten.' "

"We should have let the Army keep them," Fox says with a scowl.

Triscari shakes his head. "We wouldn't have got much more."

Over at the 2-2-2 battalion headquarters, Majeed is not so sure of that. Dressed in a knit watch cap and camouflage jacket, he leans forward on his couch, cigarette in hand. In a corner of his office, a small television plays a racy Arabic music video channel. On the table in front of him is a cup of tea with a package of vitamin C; Majeed has a cold. Originally a pilot, Majeed became an interrogator in Saddam's army in 1996 after the U.S.-imposed no-fly zone shut down the Iraqi Air Force. He rose to the rank of lieutenant colonel and was due to be promoted to full colonel in May 2003. But the Americans invaded. The old Iraqi Army was defeated, then dismantled. When the military was re-created, Majeed was offered the rank of major. It was the only job available.

Majeed says he does not torture people, adding that there is more to his interrogation methods than simply hitting someone. "I am like a professor of psychology," he says. "I can tell when they want to talk." Nashwan had not slept, bathed, or eaten for three days when he arrived at the battalion headquarters. Majeed gave him a shower and some food. "We gave him all that stuff," Majeed recalls, "then we told him, 'We gave you what you asked for. If you want more, you are going to have to help us.' "

At first, Nashwan gave up only the location of the cache and claimed not to know where to find Abu Mahmoud or the other cell members. "He thought that would be enough," Majeed says. "But I started to tell him that if we let him go and Mahmoud is still on the outside, [he] will get killed."

Nashwan had been roughly treated by the police and was expecting more tough treatment by the Army, Majeed said. The good-cop routine caught him off guard. "The good talker," Majeed says, "will get the snake out of the hole."

Majeed began questioning Abu Mahmoud as soon as they arrived back at the battalion headquarters, at 4 a.m. For the next 2 1/2 hours, Abu Mahmoud spoke only about the attacks he had made on the Americans. He refused to admit that he had attacked any Iraqis. At 6:30 a.m., Majeed sent Abu Mahmoud to the cell where the other detainees were being held and watched him. Though the other detainees sat down or tried to sleep on the floor, Abu Mahmoud just paced back and forth. Majeed let him pace for three hours. Then he brought him in and sat him down. His hands, Majeed says, were handcuffed very tightly to a chair. His head was covered with a bag.

"Guys like him are tough; they are not easy to question," Majeed says. "So we started being a bit rough. We forced him to admit his crimes. We didn't punch him, but we made sure the handcuffs were tight on his hands," Majeed says. "We put a cover on his head to keep him disorientated." Majeed says they did slap Abu Mahmoud a few times."The Americans help terrorists get away," Majeed says. "The reason why is Iraqis get used to their techniques. They don't talk until you force them. Until you get tough."

Majeed says he would never break a bone or inflict intense pain. "I don't use physical torture. Last year, I was slapping guys, and we hit them," he says. "Right now, we are using different techniques." Is Majeed telling the truth? He is a sophisticated man, and he knows Americans disapprove of torture. He is savvy enough not to admit using torture, even if he does. When asked about whether the Abu Ghraib scandal tied the hands of the Americans, his answer is telling: "There is no way if I was going to torture someone or be tough I would take pictures. If I wanted to do something like that, I would close the door and do my thing."

Majeed says he understands why Americans have their rules. But he says they often frustrate him, especially when a detainee is taken away just as he is starting to talk. Majeed says he was disappointed that he had Abu Mahmoud less than 12 hours. If he had been allowed to keep him longer, he says, he could have gotten more information. "Maybe he would have told me where he got the IED s from. Maybe he would have said the names of other cell leaders," Majeed says. "I could have gotten more information. Maybe he would have told me."

Majeed has a good relationship with the 1-17 battalion, he says, and particularly with Fox. "I can tell we think alike," Majeed says. "Major Fox is trying to understand how the locals think." But after working with Americans for the past 2 1/2 years, Majeed is beginning to understand how they operate--and to see what he regards as weaknesses when it comes to fighting insurgents. "The Americans have a line. They like to follow a straight line. They don't like to zigzag," Majeed says. "But sometimes there needs to be a special case. Sometimes," he says, "we need to go over the line."
Posted by: Dan Darling || 01/01/2006 12:42 || Comments || Link || E-Mail|| [6512 views] Top|| File under:
4 dead in Iraqi fuel protests
Security forces in Iraq shot dead four people protesting against a recent hike in fuel prices on Sunday, police said, after rioters set cars and petrol stations on fire near the northern oil city of Kirkuk.

Iraq, which has the world's third biggest oil reserves, is grappling with its latest fuel crisis and price rises imposed by a deal with the International Monetary Fund; longer than usual queues have built up at petrol stations and many who voted in last month's peaceful election talk of disillusion.

In Rahinawa, near Kirkuk, security forces opened fire on young men as they marched down a main street protesting a lack of basic amenities and the doubling and tripling of prices for vehicle fuel and household gas 13 days ago, police said.

At least four protesters were killed and two wounded, police Captain Salaam Zangana said. A curfew was imposed. Police said it was unclear whether U.S. or Iraqi forces fired.

A spokesman for U.S. forces said U.S. troops wounded only one person in a car at a checkpoint and said there were no other gunshot casualties in the hospital.

The protesters set fire to an office building belonging to Iraq's North Oil Company, a police colonel said. Four cars and two petrol stations were also set ablaze.

The protest was the latest in a wave of demonstrations against the fuel price hike across the country -- an increase that heralds cuts in huge subsidies that are planned as part of an IMF economic reform and aid package signed last month.

Despite its vast oil reserves, Iraq has struggled to deal with energy supply at home; it spends billions importing fuel, as frequent sabotage attacks on oil infrastructure and equipment ravaged by years of war and sanctions crimp oil production and refining operations.

The country's precarious supply system was thrown into further disarray when the government shut its main northern refinery over 10 days ago, prompting long lines at petrol stations amidst fears the pumps would run dry.

In what appeared to be yet another attack on an oil facility, a bomb exploded near the big Dora refinery in southern Baghdad but only succeeded in setting a pipeline connected to a power plant on fire.

The explosion followed eight other bomb blasts that greeted Baghdad residents on New Year's morning, wounding at least three people, police said.

Sixteen civilians were wounded when a car bomb exploded targeting a U.S. patrol near the northern oil refining town of Baiji, local authorities said.
Posted by: Dan Darling || 01/01/2006 12:31 || Comments || Link || E-Mail|| [6476 views] Top|| File under:
Palestinian envoy's son killed in Baghdad
The teenage son of the Palestinian cultural attache to Iraq was shot dead hours before the onset of the New Year, the Palestinian embassy said on Sunday. Azam Ibrahim Muhsin, 17, was killed on Saturday night as he sat in a car listening to music in the west of the city. "The embassy demands an investigation into this killing," acting Palestinian ambassador Dalil al-Qusus told Reuters.

Al Qaeda militants in Iraq have often targeted staff from embassies of Muslim countries in an effort to stop them from recognising Iraq's U.S.-backed government.


Don't discount the possibility that a local Iraqi group whacked him because he's a Paleo and his dad is a Paleo operative.
Posted by: Dan Darling || 01/01/2006 10:30 || Comments || Link || E-Mail|| [6514 views] Top|| File under:
Cypriot hostage ransomed
A Cypriot man kidnapped in Iraq four months ago has been released after payment of a $200,000 U.S. ransom, relatives said Sunday.

"This was the greatest present for me. I spoke to him and he is fine," said his aunt, Rita Medzadourian. Garabet Jekerjian, 41, who holds both Cypriot and Lebanese citizenship, was kidnapped by gunmen in Baghdad in August. It was unclear when he was released.

He was released on the same day as six kidnapped employees of Sudan's embassy in Iraq.

His brother, Avo Jekerjian, told The Associated Press that Garabet Jekerjian was released in Baghdad on Saturday afternoon after the family paid a ransom of $200,000 U.S. to the kidnappers. He said the company his brother worked for contributed, but would not say how much.

"It was the best present," he said by telephone from London. "Of course I'm happy, he's OK, he's fine. The ransom was paid and he's been released," he said.

The brother added that Garabet Jekerjian was going to Lebanon on Monday.

He worked for Geto Trading Ltd., a Cyprus-based company supplying food and alcoholic drinks to U.S. forces. Islam prohibits consumption of alcohol.

On Sept. 12, an organization calling itself "Propagation of Virtue and Prohibition of Vice Group" posted a video on an Islamic Web site. It showed a man who identified himself as Garabet Jekerjian and a masked captor pointing a gun at his head.

Medzadourian said she found out about her nephew's release Saturday and did not have any other details.

Saturday's other release came after the Sudanese government closed it's embassy in Baghdad on Friday following a threat by al Qaeda in Iraq to kill the six -- which included the mission's second in command.

There are numerous kidnap gangs operating in Iraq, most taking hostages and then releasing them once a ransom is paid. Non-Iraqis are usually sold to other gangs, while Westerners often wind up in the hands of militant groups such as al Qaeda in Iraq, led by Jordanian-born terrorist mastermind Abu Musab al-Zarqawi.

Militants have kidnapped more than 240 foreigners and killed at least 39 of them over the past two years. The Islamic Army in Iraq claimed on Dec. 8 to have killed U.S. electrician Ronald Schulz, and other groups currently are holding a French engineer and four Christian humanitarian workers -- including two Canadians, a Briton and an American.
Posted by: Dan Darling || 01/01/2006 10:30 || Comments || Link || E-Mail|| [6479 views] Top|| File under:
12 car bombs go off in Iraq
Twelve car bombs exploded around Iraq on Sunday, including eight in Baghdad that detonated within a three-hour window, as insurgents continued their attacks in the new year. The bombs injured at least 20 people but killed no one, police said.

A Sudanese official on Sunday said six kidnapped employees had been released two days after Sudan announced it would close its embassy in Baghdad, meeting kidnappers' demands. A Cypriot man kidnapped in Iraq four months ago also was released after his family paid a ransom, a relative said Sunday.

In Baghdad, the first car bomb exploded at about 8:15 a.m. as Iraqi army soldiers were patrolling a northern neighborhood, wounding two soldiers, police Lt. Bilal Ali Majid said.

Seven more car bombs exploded over the next 2 1/2 hours, wounding a total of nine people, police said. One suicide attacker died. Police later detonated a ninth car bomb in a controlled explosion.

Just north of Tikrit, a suicide car bomber detonated his car near an American patrol, injuring six civilians, police 1st Lt. Ali Jasmin said. Iraqi police had no information on American casualties and U.S. officials had no immediate information.

Two car bombs also exploded in Kirkuk, including one that targeted an American convoy, causing no injuries, police Brig. Sarhat Qadir said. The second bomb targeted a police convoy, wounding three civilians, Qadir said.

In other violence Sunday, about a dozen gunmen attacked a police checkpoint in Mosul, killing one bystander and injuring three policemen, police Brig. Saed Ahmed said.

U.S. Brig. Gen. Donald Alston on Sunday said officials had expected attacks to increase after the security measures put in place for the Dec. 15 parliamentary elections were relaxed.

'We're seeing that increase right now,' he said. 'This is perceived, inappropriately I would say, or inaccurately perhaps, by the enemy as a time of vulnerability as the government transitions ... to a permanent government.'

The six kidnapped employees of Sudan's embassy were released on Saturday, a Sudanese official said.

'We talked to the six of them by phone and they told us that they are now at the house of one of their friends,' said the Sudanese embassy's charge d'affairs, Mohamed Ahmed Khalil.

The Sudanese Foreign Ministry reported on Dec. 24 that six of its embassy employees had been kidnapped _ including the mission's second secretary.

Al-Qaida in Iraq had set a Saturday deadline for Sudan to 'announce clearly that it is cutting its relations' with the Iraqi government, or it would kill the hostages. Sudan said Friday it would close its embassy in Baghdad in an effort to win their release.

The terror group has kidnapped and killed a string of Arab diplomats and embassy employees in a campaign to scare Arab governments from setting up full diplomatic missions in Iraq.

In July, al-Qaida abducted the top Egyptian envoy in Baghdad, Ihab al-Sherif, and two Algerian diplomats. It later announced they had been killed. The group also snatched two Moroccan embassy employees in June and said that it had sentenced them to death, though it never stated whether it carried out the sentences.

Garabet Jekerjian, 41, who holds both Cypriot and Lebanese citizenship, was kidnapped by gunmen in Baghdad in August. His brother, Avo Jekerjian, told The Associated Press that he was released in Baghdad Saturday after a ransom of $200,000 was paid to the kidnappers.

Jekerjian had worked for Geto Trading Ltd., a Cyprus-based company supplying food and alcoholic drinks to U.S. forces. Islam prohibits consumption of alcohol. His brother said the company contributed to the ransom, but he would not say how much.

On Saturday, at least 20 people were killed in a series of bombings and shootings.

Iraq's electoral commission, meanwhile, repeated a call Saturday for the country's political groups to remove from their tickets 90 former members of Saddam Hussein's Baath party before it issues final election results this week.
Posted by: Dan Darling || 01/01/2006 10:25 || Comments || Link || E-Mail|| [6478 views] Top|| File under:
Israel-Palestine-Jordan
PA losing control of its own territories
Palestinian security forces stormed a building where an Italian hostage was being held, freeing the man after a shootout with his kidnappers, Palestinian security officials said.

The hostage was seen being taken out of the building to safety by security personnel. There were no immediate reports of casualties from the shootout.

The Italian had been traveling with a European parliament delegation, according to an Italian parliamentary official.

Shortly before the report of the hostage's release, a faction of the al-Aksa Martyrs' Brigades took responsibility for the kidnapping.

The gunmen demanded that in exchange for the hostage's release, a new investigation be opened into the circumstances surrounding the death of former PA president Yassir Arafat and that "corrupt" Fatah heads be removed from power.

Armed men in two cars stopped a minibus carrying 10 foreigners as it was driving through the town, forced one passenger out and into one of their vehicles before speeding away to an unknown destination, other passengers said.

On Saturday, Palestinian Authority officials expressed deep concern over the growing state of anarchy and lawlessness in the West Bank and Gaza Strip, warning that the PA was rapidly losing control.

Some Palestinians compared the situation to what's happening in Somalia, which is divided by fiefdoms run by clan leaders and warlords.

"The situation in the Palestinian territories is very dangerous because we are no longer in control," a senior PA official here admitted.

He said the latest cycle of internal violence, including the kidnapping of foreigners, attacks on public buildings and installations, and gun battles between rival gangs and clans, raise serious doubts as to whether next month's parliamentary elections could be held on time.

Gunmen belonging to the ruling Fatah Party over the weekend issued several warnings to international monitors against arriving in the Palestinian territories to observe the elections.

On Saturday, a group of gunmen stormed a hotel in Nablus and kicked out a number of foreign monitors who had arrived in the city to prepare for the vote. More than 120 monitors from different countries are expected to oversee the vote.

The gunmen, who identified themselves as members of Fatah's armed wing, the Aksa Martyrs Brigades, said they were determined to foil the PA's plan to hold the elections next month. Another Fatah gang in the Gaza Strip said it would prevent foreigners from using the Rafah border crossing with Egypt.
Posted by: Dan Darling || 01/01/2006 13:14 || Comments || Link || E-Mail|| [6473 views] Top|| File under:
Israel kills two Palestinian militants as truce ends
Israeli artillery fire has killed two Palestinian militants in Gaza after rocket attacks were launched from the area, Palestinian security sources say, as a truce declared by militant groups drew to a close. The killings of the men marked the first such casualties since the Israeli army imposed a "no-go" zone in the area, using air strikes and artillery fire to target Gaza militants to try to curb rocket attacks. The violence came after Palestinian militants repeated their threat to abandon a de facto truce at the start of 2006, marking a further challenge to Palestinian President Mahmoud Abbas ahead of a crucial Palestinian election.


How is it a "de facto truce" when they're blowing rockets the Israelis' way?

A statement dated January 1 by Hamas, which is sworn to destroying Israel and has led a suicide bombing campaign since the start of a 2000 uprising, said Israel would "pay the price for its crimes committed against our people in northern Gaza". Israel has demanded that Mr Abbas disarm gunmen as a condition to renewing a "road map" peace plan.


Mahmoud can't do that. They'd kill him.

Mr Abbas had vowed to impose law and order, following the kidnapping of three Britons and a surge of internal Palestinian unrest.


I vow to be slender and svelt and limber, too...

"It is time to impose the authority of law and order," Mr Abbas said in a new year message broadcast on Palestinian television. "These events ... harm our international credibility and strengthen Israel's pretext to undermine peace and stop withdrawals."


It's not a pretext when you're living in genuine anarchy, Mahmoud...
Posted by: Fred || 01/01/2006 00:00 || Comments || Link || E-Mail|| [6474 views] Top|| File under:
Gunmen set off blast at Gaza UN workers' club
Masked Palestinian gunmen have stormed into a club for United Nations (UN) workers in Gaza City and blown up the drinking hall, in a new sign of growing unrest in the chaotic territory. Visitors had already left the club, one of the few places that alcohol is served in conservative Muslim Gaza, when the gunmen tied up the security guard and set explosives that blew out windows and ripped up the roof. There was no immediate claim of responsibility.

It was the first such attack in Gaza on a UN target and came against a backdrop of increasing unease among foreigners in Gaza. The United Nations is generally viewed with sympathy in the Gaza Strip. Its agency supporting Palestinian refugees is among the biggest employers in the territory. The club that was blown up is on the beachfront close to hotels where most foreign visitors stay.

Chaos has been increasing in the Gaza Strip since the departure of Israeli troops in September after 38 years of occupation intensified a power struggle among militant factions, gangs and security forces. The disorder has worsened in the run-up to a January 25 parliamentary election.
Posted by: Fred || 01/01/2006 00:00 || Comments || Link || E-Mail|| [6498 views] Top|| File under:
Three British hostages freed in Gaza
A 25-year-old British human rights worker and her parents have been freed in the Gaza Strip by the Palestinian gunmen who kidnapped them two days earlier. A previously unknown group calling itself Brigades of the Mujahideen-Jerusalem said it seized Kate Burton, her father Hugh and mother Helen to demand British and European pressure on Israel, and freed them as a gesture of goodwill.


Wasn't kidnapping them kinda the antithesis of good will?

The Burtons passed through Gaza City briefly before being whisked away towards Israel in diplomatic cars with darkened windows. "They are well and in good spirits. They are currently with officials from our Consulate General in Jerusalem," said a statement from the British Foreign Office. "She was not hurt, her parents were okay and she plans to visit Gaza next week," said Adnan Hajjar, a colleague of Burton's. "Kate said she was sorry that she could not make it to the hotel to greet everybody."


Afraid she was gonna take another trip in somebody's trunk?

In a video released to media, a masked gunman read out a message standing next to Kate Burton, who appeared with her hands behind her back. "We have decided to pardon the three Britons as a gesture of goodwill in return for a seriousness in answering our demands," the gunman said.


Somebody gave them money, I guess...

The political demands and Islamist tone of the captors were a marked departure from previous kidnappings in the Gaza Strip, whose perpetrators tended to be seeking jobs or the release of prisoners, and set free their hostages within hours. The fact the kidnappers made no contact for two days had raised concerns for the Britons' safety.
Posted by: Fred || 01/01/2006 00:00 || Comments || Link || E-Mail|| [6477 views] Top|| File under:
Southeast Asia
Thailand sez most of those responsible for southern unrest in custody
Thai authorities have captured most of the people responsible for the unrest in the mainly Muslim south and the situation would improve within months, Deputy Prime Minister Chidchai Vanasatidya said on Sunday.

Police and soldiers had captured 190 people thought to be involved in almost daily attacks in the region that have killed more than 1,000 people since January 2004, he said.

Chidchai estimated the government had "fixed 40 percent of the problem", but misunderstandings between local southerners and authorities still needed to be adressed.

"By April, the situation in the south will have improved," he told reporters, adding that he wanted Thai Buddhist soldiers to learn the local language before sending them to the region, where a majority of the people are Muslim and speak Malay.

The presence of 30,000 troops and police has failed to halt strife in the three southernmost provinces of Pattani, Yala and Narathiwat, where militants staged a separatist campaign in the 1970s and 1980s.

Locals have complained of unfair treatment at the hands of Bangkok officials, whose ideas of calming the unrest included an airdrop of origami birds symbolising peace.

Security analysts fear a long history of separatism in the far south could attract backing from international Islamic militant networks like as Osama bin Laden's al Qaeda group.
Posted by: Dan Darling || 01/01/2006 12:38 || Comments || Link || E-Mail|| [6475 views] Top|| File under:
Indonesians interrogate 1 man in connection with bombing
Indonesian police have detained a man and tightened road blocks around the city of Palu in a hunt for those responsible for killing seven people in a nail bomb attack on a Christian market on New Year's Eve. Police said on Sunday that several locations in Palu, capital of volatile Central Sulawesi province in the country's east, had also been raided. They declined to give details.

The man, who was about 40, was detained on Saturday near the site of the blast but had not been named a suspect, police said. "We are interrogating one person intensively. Based on what witnesses said, he was around the crime scene before the bomb blast asking questions of people there," deputy national police spokesman Anton Bachrul Alam told a news conference in Jakarta.

The blast in a Christian market selling pork meat came after warnings of militant violence during the Christmas and New Year season in the world's most populous Muslim nation. Pork is forbidden to Muslims, who account for some 85 percent of Indonesia's people, but the east of the country has large pockets of Christians.

Alam said police had no motive yet for the attack in Palu, 1,650 km northeast of Jakarta. Police reinforcements had been sent to help with the probe, he added.

Analysts have said the blast was probably linked to attempts to stoke tension in the region.


What would we do without analysts?

Police have said the detained man had been acting suspiciously near the market the day before the blast. He had not been seen in the area before and was asking store keepers questions about where they lived.

Some 54 people were wounded in the attack, many by nails packed into the homemade bomb.

Alam said 27 witnesses had been questioned. Roadblocks set up around Palu a few months ago -- part of security preparations for various Muslim and Christian holidays -- had been tightened, added Rais Adam, police spokesman in Central Sulawesi.

Indonesian President Susilo Bambang Yudhoyono has condemned the bombing. In a New Year address on Saturday night, Yudhoyono said the country had to be on guard for more attacks.
Posted by: Dan Darling || 01/01/2006 12:36 || Comments || Link || E-Mail|| [6477 views] Top|| File under:
Grenade Blast Kills 2, Injures 13 in South
Two people were killed and at 13 others injured in a grenade attack on a village in North Cotabato province in the southern Philippines, officials said yesterday. Officials said one of two men on board a motorcycle the grenade into a crowd watching billiard games Friday afternoon. The duo escaped after the attack, said Maj. Gen. Agustin Demaala, commander of the Army's 6th Infantry Division. "The two victims, a Muslim and a Christian, died in hospital from serious wounds," he told the Arab News yesterday.

An official of the Moro Islamic Liberation Front (MILF) said their guerrillas were helping police and soldiers track down the two still unidentified attackers. "Our forces are tracking the attackers and we hope to arrest them and bring justice to the victims," said MILF spokesman Eid Kabalu. Police said they were still investigating the motive of the attack. No group or individual has claimed responsibility for the blast.
Posted by: Fred || 01/01/2006 00:00 || Comments || Link || E-Mail|| [6476 views] Top|| File under:
Sri Lanka
Sri Lanka detains 900 in rebel search
Sri Lankan troops and police detained 900 people in a major house-to-house search in the Sri Lankan capital Colombo Saturday as part of a major hunt for Tamil Tiger rebels, a top police officer told AFP. Large parts of the capital were sealed off for seven hours during the sudden swoop carried out by 2,000 heavily armed soldiers and 2,400 policemen, Colombo's Deputy Inspector-General Pujith Jayasundara said. "We are holding the men and women detainees at eight centres in the city and they are being released as their identities are established," Jayasundara said. "The screening of people started at dawn. We detained a total of 903 people."

The pre-dawn operation concentrated in Colombo's Wellawatte area where minority Tamils are concentrated, said residents who were not allowed to leave their homes while the search was underway. "A curfew has been declared in this area," a soldier told motorists entering the fashionable Park Road area of Narahenpita, which was sealed off by dozens of armed soldiers. "This is done in the national interest." Defence ministry spokesman Prasad Samarasinghe denied that a curfew had been set and said they were only assisting the police. But residents said they were forced to remain indoors and prevented from getting on to the street and doing their New Year's Eve shopping. The search operations came amid an upsurge in violence in the island's northeast, where at least 83 people have been killed in clashes linked to the island's drawn out Tamil separatist conflict.

The island is currently under a state of emergency which gives sweeping powers to police and security forces to arrest and detain suspects for long periods without trial. Analysts say the Tigers have used the truce to regroup and rearm, and are prepared for war. Troops continued to scour roadsides in the north for the fragmentation mines that have been used to kill 39 military personnel in the past month.
Posted by: Fred || 01/01/2006 00:00 || Comments || Link || E-Mail|| [6474 views] Top|| File under:
Syria-Lebanon-Iran
Iran rejects Russian nuclear offer
Iran's chief nuclear negotiator has rejected a Russian offer to produce nuclear fuel in its plants for Iran, the latest effort to resolve a diplomatic impasse over Tehran's nuclear program.

Speaking on state-run television Sunday, Ali Larijani argued the offer would deny his nation's right to "be in charge of its own fate" on energy matters.

He said Iran would be willing to have some, but not all, of its nuclear fuel produced outside the country.

Iran's hard-line conservative government insists it has the right to restart nuclear facilities and enrich uranium for the production of nuclear energy, despite fears by some other nations --including the United States -- that Tehran's true goal is to produce nuclear weapons.

Larijani said it is "logical that every country be in charge of its own fate regarding energy and not put its future in the hands of another country, even if that country is a friendly country."

Moscow had offered to enrich uranium in Russia for nuclear fuel and have it sent to Iran. The offer was backed by the United States and by Britain, France, and Germany, which have tried to negotiate a solution to the Iranian issue.

Iran and Russia have substantial economic ties, and Russian President Vladimir Putin has openly disagreed with U.S. President George W. Bush about Tehran's intentions with its nuclear facilities.

Larijani said Tehran is willing to discuss having some nuclear fuel created outside the country. But he said his nation must operate some of its own reactors to produce nuclear fuel "at our own disposal, without having to rely on another country."
Posted by: Dan Darling || 01/01/2006 18:14 || Comments || Link || E-Mail|| [6507 views] Top|| File under:
Ahmadinejad sez Zionism is Nazism
Iranian President Mahmoud Ahmadinejad said the crimes committed by Zionists against the Palestinians were the same as the crimes committed by the Nazis in the Second World War, the news agency ISNA reported Sunday.

'One question to be clarified by the West is what crimes did they commit in those days (Second World War) what the Zionists are not doing today,' Ahmadinejad was quoted as saying by ISNA.

'Zionism is de facto neo-fascism,' Ahmadinejad added in question and answer session carried by ISNA.

His remarks were a continuation of a steady stream of anti-Israeli rhetoric which included hoping for 'the eradication of Israel' and calling the Holocaust - the systematic mass murder of six million Jews in Europe by Nazi Germany during World War Two - a 'fairy tale'.

Ahmadinejad accused the Europeans of having continued their anti- Semitism simply by throwing the Jews out of Europe.

'One of the main aims for creation of the Qods (Jerusalem) occupying regime (Israel) and transferring the Jews to there (Palestine) was the continuation of (the European) anti-Jewish stance,' Ahmadinejad said.

'The best option was elimination of Jews from Europe so they threw the Jews out of Europe - itself some sort of ethnic and religious cleansing,' he alleged.

'And at the same time (they) established a Jewish camp with the aim to form an European apophysis with a Zionist and anti-Islamic nature in the Islamic region,' Ahmadinejad was further quoted as saying by ISNA.

Ahmadinejad added that although there are two official and unofficial versions of the Holocaust in Europe, 'the issue has never ever been discussed publicly and instead turned into a red line (taboo) and irrevocable legend.

'If even no exaggeration in history and so many Jews have indeed been killed, then why are Moslems the subject of revenge and why does Europe not pay the price,' Ahmadinejad said.

The Iranian president said Judaism should be distinguished from Zionism, asserting that Jews in Islamic countries like Iran have always lived in security with religious freedom and will do so in the future.

'Zionism however is a Western ideology and an imperialistic idea created by the Britons which follows secular aims and fascist methods and currently killing Moslems with the help and direct lead of the United States and parts of Europe,' the president added.

Ahmadinejad's renewed anti-Israeli statement is the fourth within less than three months. His remarks have so far been supported by his government, the parliament and the revolutionary guards.

His political opponents however, such as his predecessors Akbar Hashemi-Rafsanjani and Mohammad Khatami, have criticised Ahmadinejad for the remarks fearing international tensions and a political isolation of Iran.

Rafsanjani said last month that Iran was not after adventurism in the region and believes that all decisions regarding Palestine should be taken by Palestinians themselves only.
Posted by: Dan Darling || 01/01/2006 16:20 || Comments || Link || E-Mail|| [6508 views] Top|| File under:
Sunni rebels capture 9 Iranian soldiers
A little-known Sunni rebel organisation says it has abducted nine Iranian soldiers to pressure Tehran to free imprisoned members of the group, Al Arabiya television said on Sunday.

A caller speaking for the Jundollah (God's Soldiers) said the soldiers were seized near Iran's border with Pakistan, and demanded the release of 16 group members, the satellite television channel said.

Iranian officials were not immediately available to comment. In July, the group said it beheaded an Iranian security agent it had abducted the previous month.

Iran's remote southeastern areas on the border with Pakistan have seen sporadic unrest involving the Baluchi minority, and are a major drug trafficking route used by armed smugglers.
Posted by: Dan Darling || 01/01/2006 13:20 || Comments || Link || E-Mail|| [6499 views] Top|| File under:
EU may impose sanctions on Iran if talks fail
The European Union could impose sanctions on Iran if efforts to take the Islamic republic to the United Nations Security Council fail, warned Austrian Ambassador to Israel Kurt Hengl, whose country assumes the EU presidency Sunday.

"If Iran, instead of saying, 'We want to talk,' says, 'We don't need to talk, do what you want,' Europe will have to do something," Hengl told The Jerusalem Post.

Meanwhile, according to German media reports, the US Administration is preparing its NATO allies for a possible military strike against suspected nuclear sites in Iran in the New Year. The Berlin daily Der Tagesspiegel last week quoted "NATO intelligence sources" as claiming that the NATO allies had been informed that the United States is currently investigating all possibilities of bringing the mullah-led regime into line, including military options.

Referring to European efforts to rein in Iran's nuclear development program, the Austrian envoy told the Post that Algeria could potentially block Security Council action. "It is enough if sanctions are imposed by the European Union," he added.

Europe could use its status as a major trading partner with Iran as diplomatic leverage. The United States, which already has imposed various sanctions against Iran, has been enlisting allies to clamp down trade restrictions should the UN prove ineffective.

At the same time, Hengl urged Israel not to attack Iran. "Israel should not do it," Hengl said, in what he qualified as his personal opinion. "Whatever the outcome is, it will not increase sympathy for Israel, not in the area, not in Europe, and not in the world." He continued that it was "contrary to international law" because Iran's capabilities are unknown. "Can Israel prove that what Iran has, or will have perhaps, is a threat toward Israel?" Hengl asked.


Nukes. Holocaust denial. Threats to remove Israel from the planet. What else would one need.

"If it's a threat toward the world community, people will say, 'Excuse me, why do you make yourself so important? Why don't you wait for more?' Any action taken," he added, "should be done by a larger group." He also noted that Israel is in the midst of elections and some of the rhetoric on Iran should be understood in this context.


It should be done by a larger group, but it won't. The call for a 'larger group' is a call for inaction and passivity. It will have to be done by one nation or a small group of nations. No large group will act.
Posted by: Dan Darling || 01/01/2006 13:12 || Comments || Link || E-Mail|| [6474 views] Top|| File under:
Der Spiegel report on possible US attack on Iran
Recent reports in the German media suggest that the United States may be preparing its allies for an imminent military strike against facilities that are part of Iran's suspected clandestine nuclear weapons program.

It's hardly news that US President George Bush refuses to rule out possible military action against Iran if Tehran continues to pursue its controversial nuclear ambitions. But in Germany, speculation is mounting that Washington is preparing to carry out air strikes against suspected Iranian nuclear sites perhaps even as soon as early 2006.

German diplomats began speaking of the prospect two years ago -- long before the Bush administration decided to give the European Union more time to convince Iran to abandon its ambitions, or at the very least put its civilian nuclear program under international controls. But the growing likelihood of the military option is back in the headlines in Germany thanks to a slew of stories that have run in the national media here over the holidays.

The most talked about story is a Dec. 23 piece by the German news agency DDP from journalist and intelligence expert Udo Ulfkotte. The story has generated controversy not only because of its material, but also because of the reporter's past. Critics allege that Ulfkotte in his previous reporting got too close to sources at Germany's foreign intelligence agency, the BND. But Ulfkotte has himself noted that he has been under investigation by the government in the past (indeed, his home and offices have been searched multiple times) for allegations that he published state secrets -- a charge that he claims would underscore rather than undermine the veracity of his work.

According to Ulfkotte's report, "western security sources" claim that during CIA Director Porter Goss' Dec. 12 visit to Ankara, he asked Turkish Prime Minister Recep Tayyip Erdogan to provide support for a possibile 2006 air strike against Iranian nuclear and military facilities. More specifically, Goss is said to have asked Turkey to provide unfettered exchange of intelligence that could help with a mission.

DDP also reported that the governments of Saudi Arabia, Jordan, Oman and Pakistan have been informed in recent weeks of Washington's military plans. The countries, apparently, were told that air strikes were a "possible option," but they were given no specific timeframe for the operations.

In a report published on Wednesday, the Berlin daily Der Tagesspiegel also cited NATO intelligence sources claiming that Washington's western allies had been informed that the United States is currently investigating all possibilities of bringing the mullah-led regime into line, including military options. Of course, Bush has publicly stated for months that he would not take the possibility of a military strike off the table. What's new here, however, is that Washington appears to be dispatching high-level officials to prepare its allies for a possible attack rather than merely implying the possibility as it has repeatedly done during the past year.

According to DDP, during his trip to Turkey, CIA chief Goss reportedly handed over three dossiers to Turkish security officials that purportedly contained evidence that Tehran is cooperating with Islamic terror network al-Qaida. A further dossier is said to contain information about the current status of Iran's alleged nuclear weapons program. Sources in German security circles told the DDP reporter that Goss had ensured Ankara that the Turkish government would be informed of any possible air strikes against Iran a few hours before they happened. The Turkish government has also been given the "green light" to strike camps of the separatist Kurdistan Workers' Party (PKK) in Iran on the day in question.

The DDP report attributes the possible escalation to the recent anti-Semitic rants by Iranian President Mahmoud Ahmadinejad, whose belligerent verbal attacks on Israel (he described the Holocaust as a "myth" and called for Israel to be "wiped off the map") have strengthened the view of the American government that, in the case of the nuclear dispute, there's little likelihood Tehran will back down and that the mullahs are just attempting to buy time by continuing talks with the Europeans.

The German wire service also quotes a high-ranking German military official saying: "I would be very surprised if the Americans, in the mid-term, didn't take advantage of the opportunity delivered by Tehran. The Americans have to attack Iran before the country can develop nuclear weapons. After that would be too late."

Despite the wave of recent reports, it's naturally difficult to assess whether the United States has any concrete plans to attack Iranian nuclear facilities. In a January 2005 report in the New Yorker, US investigative journalist Seymour Hersh claimed that clandestine American commando groups had already infiltrated Iran in order to mark potential military targets.

At the time, the Bush administration did not dispute Hersh's reporting -- it merely sought to minimize its impact. In Washington, word circulated that the article was filled with "inaccurate statements." But no one rejected the core reporting behind the article. Bush himself explicitly stated he would not rule out the "option of war."

So is the region now on the verge of a military strike or even a war? In Berlin, the issue is largely being played down. During his inaugural visit with US Defense Secretary Donald Rumsfeld in Washington last week, the possibility of a US air strike against Iran "hadn't been an issue," for new German Defense Minister Franz Josef Jung, a Defense Ministry spokesman told SPIEGEL ONLINE.

But the string of visits by high-profile US politicians to Turkey and surrounding reports are drawing new attention to the issue. In recent weeks, the number of American and NATO security officials heading to Ankara has increased dramatically. Within a matter of only days, the FBI chief, then the CIA chief and, most recently, NATO General Secretary Jaap De Hoop Scheffer visited the Turkish capital. During her visit to Europe earlier this month, US Secretary of State Condoleezza Rice also traveled to Turkey after a stopover in Berlin.

Leading the chorus of speculation are Turkish newspapers, which have also sought to connect these visits to plans for an attack on Iran. But so far none of the speculation has been based on hard facts. Writing about the meeting between Porter Goss and Tayyip Erdogan, the left-nationalist newspaper Cumhuriyet wrote: "Now It's Iran's Turn." But the paper didn't offer any evidence to corroborate the claims.

Instead, the paper noted that the meeting between the CIA chief and Erdogan lasted longer than an hour -- an unusual amount of time, especially considering Goss had previously met with the head of Turkey's intelligence service, the MIT. The Turkish media concluded that the meetings must have dealt with a very serious matter -- but they failed to uncover exactly what it was. Most media speculated that Erdogan and Goss might have discussed a common initiative against the PKK in northern Iraq. It's possible that Goss demanded secret Turkish intelligence on Iran in exchange. Regardless what the prospects are for a strike, there's little chance a US air strike against Iran would be launched from its military base in the Turkish city of Incirlik, but it is conceivable that the United States would inform Turkey prior to any strike.

Until now the government in Ankara has viewed US military activities in the region at best with skepticism and at worst with open condemnation. At the beginning of 2003, Ankara even attempted to prevent an American ground offensive in northern Iraq against the Saddam regime. A still-irritated Donald Rumsfeld has repeatedly blamed military problems in Iraq on the fact that this second front was missing.

Two weeks ago, Yasar Buyukanit, the commander of the Turkish army and probable future chief of staff of the country's armed forces, flew to Washington. After the visit he made a statement that relations between the Turkish army and the American army were once again on an excellent footing. Buyukanit's warm and fuzzy words, contrasted greatly with his past statements that if the United States and the Kurds in northern Iraq proved incapable of containing the PKK in the Kurd-dominated northern part of the country and preventing it from attacking Turkey, Buyukanit would march into northern Iraq himself.

At the same time, Ankara has little incentive to show a friendly face to Tehran -- Turkish-Iranian relations have long been icy. For years now, Tehran has criticized Turkey for maintaining good relations with Israel and even cooperating with the Israeli army. Yet despite those ties to Israel, Ahmadinejad's recent anti-Israeli outbursts were reported far less extensively in Turkey than in Europe.

Still, Erdogan has been demonstrably friendly towards Israel recently -- as evidenced by Erdogan's recent phone call to Ariel Sharon, congratulating the prime minister on his recent recovery from heart surgery. In the past, relations between Erdogan and Sharon have been reserved, but recently the two have grown closer. Nevertheless, Turkey's government has distanced itself from Sharon's threats to stop Iran from developing a nuclear weapon on his own if nobody else steps up to the task.

The Turkish government has also repeatedly stated that it opposes military action against both Iran and Syria. The key political motivation here is that -- at least when it comes to the Kurdish question -- Turkey, Syria and Iran all agree on one thing: they are opposed to the creation of an independent Kurdistan in northern Iraq. But if the United States moves forward with an attack against Iran, Turkey will have no choice but to jump on board -- either as an active or passive partner.

It's a scenario that has Erdogan and his military in a state of deep unease. After all, even experts in the West are skeptical of whether a military intervention against nuclear installations in Iran could succeed. The more likely scenario is that an attack aiming to stop Iran's nuclear program could instead simply bolster support for Ahmadinejad in the region.
Posted by: Dan Darling || 01/01/2006 13:09 || Comments || Link || E-Mail|| [6499 views] Top|| File under:
Bashar's cousin arrested
State Prosecutor Said Mirza revealed Friday that the arrest of Monzer Jamil Assad, a cousin of the Syrian president, at Rafik Hariri International Airport was in compliance with an arrest warrant issued in absentia by a judge in Damascus on murder charges.

The warrant had been turned into an international arrest warrant by Interpol.

Mirza explained that the State Prosecutor's Office has prepared a letter to be sent to the Syrian Judiciary to officially inform it of Assad's arrest.

The letter also stipulates that Syria can extradite Assad by submitting a request according to the judicial cooperation agreement between the two countries.

The General Security Corps arrested Assad after he tried to flee the country.

He will be detained until his handover to Syrian authorities.

The judiciary, two months ago, issued an accusatory statement instructing the referral of three suspects for trial on charges of the theft of antiquities from the home of Jamil Assad, the father of Monzer Jamil Assad, in Aley.

Meanwhile, Syrian reports announced that Monzer had left the town of Qordaha, in Lattakia on the Syrian coast, for Paris, more than three months ago after announcing the abduction of his 16-year-old son Hafez following a shoot out on the Mezzeh highway.

Monzer's arrest in Beirut was not officially acknowledged by Syria, but a Syrian source said any pursuit of Monzer was based on smuggling operations and that Damascus would not overlook "irresponsible and illegal activities, regardless of the actor."

According to reports, Monzer accused Syria's secret service of kidnapping his son and bodyguard to pressuring him regarding a dispute over the inheritance of his late father, a member of the Syrian Parliament and brother of late President Hafez Assad.

However, Monzer's attorney, Tahseen Taha, said his client wished to transfer any claims to his inheritance to his step-mother.

Taha indicated that Monzer and his brothers had expressed more than once their readiness to relinquish their full inheritance to President Bashar Assad, to be dispersed in "any way he deems appropriate."
Posted by: Dan Darling || 01/01/2006 13:01 || Comments || Link || E-Mail|| [6473 views] Top|| File under:
National Syrian Leadership(TM) labels Khaddam a US and Israeli agent
You know, I've got to say that the decision to kill Hariri has got to be one of the dumbest things that the Syrian leadership has ever done. They all thought they were so clever, whacking Hariri, having a fake al-Qaeda group take credit for it, and then kill two birds with one stone by getting rid of Hariri and bolstering their position in Lebanon on the grounds that they couldn't leave because of the al-Qaeda threat. What a bunch of maroons.


The National Leadership of the ruling Ba'ath party decided on Sunday to expel Former Vice President Abdulhalim Khaddam, considering him as a "traitor" to the party and Syria and saying he has deviated from the "party principles, values and struggle traditions."

In a statement to the leadership commenting on Khaddam's recent interview to the Arab satellite channel al-Arabiya, the national leadership depicted him as the "joiner to the chorus of those hostile to Syria," pointing out that he is tied by that to the U.S. - Israeli scheme to hit Syria's steadfastness.

"At this time, Abdul Halim Khaddam went out via Al-Arabiya channel to join the anti-Syria chorus which found in him their aspired goal to recruit him in order to use his services to their hostile schemes to his homeland and Syria's proud people. Kahddam embodied by that his flagrant and clear joining to the U.S. Israeli scheme that aims at striking Syria's steadfastness and foiling its pan-Arab role as well preventing hostile schemes of hegemony and serving the Israeli interests that are to impose control on the region," the statement said, according to SANA.

The statement added Kahddam has chosen to unveil his true face regarding his party and his homeland Syria when he found himself outside the authority and responsibility in the party and the state. Kahddam has left Syria several months ago and has been staying in Paris.

"This comes after he has become a hinder and an obstructer to the reform and modernization process. This is what his practices in the party and power have shown at the 10th regional congress of the party that were condemned and rejected by the conference," the statement noted.

It added that he had chosen to take a treason step by which he made false accusations and sayings against Syria to make a "paid cheap service" to those who recruited him and to their forces to accuse Syria of Lebanon's ex-premier Rafic Hariri killing.

The statement said this was but a desperate bid from Khaddam to salvage the two reports of Detlev Mehils and gave them a boost as to escalate pressures on Syria by making a false and fabricated testimony against his country and its proud Arab people "who are quitted from this defector and deserter."

The statement stressed that Kahddam has uncovered falseness and opportunism of his belonging to the Ba'ath after he made use of it over four decades. It shouldered him responsibility for the big side of accumulated faults in Lebanon due to his behavior and stances that often were personal faults and deviations that he is now trying to deny.

"Kahddam has betrayed his homeland and nation and his fabrications and false accusations came as a clear and flagrant denial to national and pan-Arab values consolidated in life of the Syrian Arab people who reject and deny those and their null claims as well what they constitute of mines in the country body," it added.

The statement noted the Syrian people's anger and denunciation of Khaddam's false accusations of keening on democracy and eradicating poverty saying the people know well that he is one of the main symbol of corruption.

The national Ba'ath leadership said the party would remain faithful to its principals and aims as it will be committed to Syria's national principals and will constitute a defender of Syria's rights and pan-Arab interests.

"Renegades and degraded persons will not pose an obstacle on the struggle road to continue the party process as to reach at its aims. History, nation and people will not be merciful with those who soled out the trust," it concluded.
Posted by: Dan Darling || 01/01/2006 12:50 || Comments || Link || E-Mail|| [6511 views] Top|| File under:
Houssam Houssam at the site of Hawi's assassination?
Astonishing pictures have surfaced of the infamous masked Syrian witness Houssam Houssam taking part in the immediate aftermath of the assassination June 21 of George Hawi, then head of the Communist Party.

Houssam, who publicly confessed in November to having lied to the UN probe investigating the assassination of former Premier Rafik Hariri, was shown in the pictures standing close to Hawi's family during a demonstration held on the afternoon of his assassination.

Hawi was targeted by a car bomb early on June 21. Houssam, formerly hailed as a "king witness," said he escaped to Syria after the Lebanese security forces monitoring him "became bored of following him."

The pictures, published by the Elaph Web site, were discovered by local photographer Wael Ladeki while he was organizing his photo archives. They show that Houssam, a self-confessed member of Syrian intelligence, was monitoring the crowds during the demonstration while standing close to Hawi's sister. Rafi Madoyan, Hawi's step-son, told The Daily Star on Friday that "some members of my family saw Houssam on September 20, in the area near their house with another person carrying weapons." He added that the family didn't know who he was at that time, but "after Houssam was shown on television in November during his news conference, they instantly recognized him."

Madoyan also said that "during that day, (before the assassination), Houssam approached one of my family members to make him a pair of glasses." According to him, "it is weird how such a witness would be found at several crime sites and roam freely without his security being covered." He explained: "According to Houssam's fiance, he was at the site in Ain al-Mreisseh where Hariri was assassinated minutes before the explosion happened. And he took part in my father's farewell demonstration hours after his death."

Madoyan also told The Daily Star that he will hold a news conference this coming Tuesday in which he will demand the Lebanese Judiciary extradite Houssam to question him. "The Lebanese Judiciary and the security investigations are suffering from confusion and tardiness in probing Hawi's murder," Madoyan added.
Posted by: Fred || 01/01/2006 00:00 || Comments || Link || E-Mail|| [6477 views] Top|| File under:
Terror Networks
Final Abu Musab al-Suri audio calls for activation of sleep cells
Abu al-Tawab al-Shami--the official spokesman of most wanted Al-Qaida terrorist training camp manager Abu Musab al-Suri (a.k.a. Omar Abdel Hakim, Mustafa Setmariam Nasar)--has confirmed the latter's capture by coalition forces sometime in September 2005. Abu al-Tawab has also made available a final audio message from Abu Musab al-Suri responding to the July 2005 London bombings. During the recording, Abu Musab adamantly denied having played any significant role in the 1995 Paris Metro bombings, the March 2004 Madrid commuter train bombings, nor the most recent London attacks--but conceded to having specifically trained American and British nationals at Al-Qaida camps in Afghanistan to carry out catastrophic terrorist strikes. He further admitted:

"I advised the commander of the Armed Islamic Group (GIA) Abu Abdullah Ahmad and his superiors—may Allah have mercy on their souls—to strike deep inside the French mainland in order to punish her and deter her from supporting the dictatorial military government [in Algeria]... I explained that this would unite the Islamic nation around the jihad in Algeria, just as it had united the Islamic nation around the Afghan jihad against the Soviets. I added that we had a right to strike France and that we were at war—[we were not] just playing around. It was about time for our enemies to understand that. This is why I hereby call all the mujahideen—regardless of whether they are from Syria, Lebanon or any other place—to strike France immediately. The mujahideen should target French interests wherever they may be—including the French mainland itself... I hereby call upon the mujahideen in Europe, the mujahideen in other enemy countries—as well as all those who are able to get to these countries—to act quickly and strike Britain, Italy, Holland, Denmark, Germany, Japan, Australia, Russia, France, and all other countries that have a military presence in Iraq, Afghanistan, or the Arabian Peninsula. They must either strike the territory of these countries or targets that are outside of their borders. O' sleeper cells, wake up now!"
Posted by: Dan Darling || 01/01/2006 13:02 || Comments || Link || E-Mail|| [6476 views] Top|| File under:
Who's in the News
64
[untagged]
Bookmark
E-Mail Me
The Classics
The O Club
Rantburg Store
The Bloids
The Never-ending Story
Thugburg
Gulf War I
The Way We Were
Bio
Merry-Go-Blog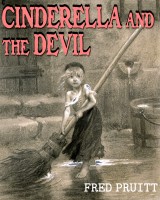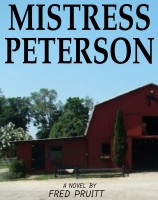 On Sale now!


A multi-volume chronology and reference guide set detailing three years of the Mexican Drug War between 2010 and 2012.

Rantburg.com and borderlandbeat.com correspondent and author Chris Covert presents his first non-fiction work detailing the drug and gang related violence in Mexico.

Chris gives us Mexican press dispatches of drug and gang war violence over three years, presented in a multi volume set intended to chronicle the death, violence and mayhem which has dominated Mexico for six years.
Click here for more information


Meet the Mods
In no particular order...


Steve White
Seafarious
Pappy
lotp
Scooter McGruder
john frum
tu3031
badanov
sherry
ryuge
GolfBravoUSMC
Bright Pebbles
trailing wife
Gloria
Fred
Besoeker
Glenmore
Frank G
3dc
Skidmark
Alaska Paul



Better than the average link...



Rantburg was assembled from recycled algorithms in the United States of America. No trees were destroyed in the production of this weblog. We did hurt some, though. Sorry.
44.200.137.63

Help keep the Burg running! Paypal: