-Lurid Crime Tales-
81-Person French Orgy Broken Up For Violating Covid-19 Curfew (Sorry I'm Late - Had to Park The Car)
[NYPost] An 81-person orgy at a French warehouse was broken up by police last Friday for violating a coronavirus curfew, a report said.

The sex party in Collegien — about 20 miles outside Paris — also featured booze, sound systems and light installations, the Independent reported.

"The event was in breach of the curfew, and there were also problems with masks and social distancing," an investigator told the outlet.


Beavis submitted the same article, commenting, 81 who's the odd man out?

Inside every 81-some are two 40-somes and a one-some...
Posted by: Sholutle Flomonter7189 || 02/05/2021 00:00 || Comments || Link || E-Mail|| [6553 views] Top|| File under:
-Short Attention Span Theater-
Designer Extraordinaire Burt Rutan and Tuskegee Airman Brigadier General Charles E. McGee To Be Honored at AOPA's Bob Hoover Awards
[Plane & Pilot] AOPA's 5th annual R.A. "Bob" Hoover Awards presentation will kick off at 8pm Eastern Wednesday, February 3, 2021. The honorees are great ones, too, including famed designer Burt Rutan, whose contributions to aviation range from single-seat homebuilts to space vehicles.

At the event AOPA will also present the inaugural Brigadier General Charles E. McGee Aviation Inspiration Award to none other than retired Brig. Gen. Charles McGee, a member of the Tuskegee Airmen.

AOPA will also present the award to its second recipient (and the first who isn't General McGee!) U.S. Air Force Maj. Kenyatta Ruffin, an F—16 pilot and commander of the 71st Operations Support Squadron. In addition to being a badass pilot, Major Ruffin founded Legacy Flight Academy, a nonprofit academy that gives young people the chance to learn about aviation careers through programs that highlight the legacy of the Tuskegee Airmen.


Posted by: Besoeker || 02/05/2021 00:00 || Comments || Link || E-Mail|| [6515 views] Top|| File under:
-Land of the Free
Critical Race.org Website (Video)
[CriticalRace.org] WELCOME TO CRITICAL RACE TRAINING IN HIGHER EDUCATION

A free resource for parents and students concerned about the negative impact Critical Race Training has on education. Search our database of over 200 colleges and universities to learn more about Critical Race Training on campuses nationwide.
Posted by: Besoeker || 02/05/2021 06:51 || Comments || Link || E-Mail|| [6545 views] Top|| File under:
FBI Stats Indicate Americans Buying Guns at 'Blistering Pace': Expert
[EpochTimes] Newly released FBI background check data from January shows Americans are buying guns at a "blistering pace," a firearms expert said.

"That's undoubtedly connected to President Joe Biden's plans to attack the firearm industry by undoing and rewriting regulations and executive actions to target the firearm industry," Mark Olivia, director of public affairs at the National Shooting Sports Foundation, said in a statement.

Olivia pointed to the freezing of the publication of the Office of the Comptroller of the Currency's "Fair Access" banking rule, and promises to seek to repeal the Protection of Lawful Commerce in Arms Act to tighten restrictions on gun licenses and a ban on AR-15-style rifles by the Biden administration.

The White House didn't immediately respond to a request by The Epoch Times for comment.

According to the FBI's National Instant Criminal Background Check (NCIS) data, 4.3 million firearm background checks were initiated in January. That's the highest number on record, and up more than 300,000 in comparison to December 2020. Three of the top 10 highest weeks are now from January 2021.
Posted by: trailing wife || 02/05/2021 00:00 || Comments || Link || E-Mail|| [6531 views] Top|| File under:
Afghanistan
Kamal Khan Dam reservoir fills up with water
[KhaamaPress] After years of waiting, the Kamal Khan Dam, located in the Chaharburjak district of Nimroz province, was handed to the national water affairs regulation authority for water filling.

NWARA posted on the Facebook page yesterday, that Kamal Khan Dam, the construction process of one of the largest national projects in the country, will soon be completed.

Reports indicate the damn will soon be officially inaugurated.

NWARA said, besides the public, President Ghani expressed happiness over the completion of Kamal Khan Dam "I am very happy today as I saw the waves of Kamal Khan and a 700-year-old dream of Afghanistan was accomplished today,".

Officials and residents celebrated the reservoir of the damn as water started filling it.

This dam will be used for hydro-electric and irrigation purposes.

An estimated 80 hectares of land will be irrigated through the water sources of the dam and 9 megawatts of electricity will be produced.

Last year in October, six security guards were killed and two others were

maimed

when unknown

button men

attack security personnel responsible for Kham Khan Dam.
Posted by: trailing wife || 02/05/2021 00:00 || Comments || Link || E-Mail|| [6561 views] Top|| File under:
Caucasus/Russia/Central Asia
Ukrainian, Russian speaking separatists exchange fire in Donetsk
Ukrainian and separatists exchanged fire near the coast of the Sea of Azov and near Donetsk Wednesday afternoon, according to official and other published reports.

According to an article posted in the Ukrainian language lb.ua, separatists fired on Ukrainian troops near the settlements of Vodyany and Pavlopol Thursday morning.

The separatists used automatic grenade launchers and RPG launchers.

The report also stated that separatists fired 82mm mortar fire at Yuzhnovo.

One unidentified Ukrainian soldier was reportedly wounded in that attack.

According to a news release from the Donetsk People's Republic Ministry of Defense, Ukrainian units fired 120mm mortar delivered mines a the separatist held settlement of Leninskoye, near the Sea of Azov, Thursday morning.

The report said the mortar fire came from the Ukrainian held settlement of Vodyany.

Elsewhere, according to separatist report, Ukrainian fired 120mm mortar delivered mines at Gorlovka, near the Gagarin mine Thursday afternoon.

The report said the mortar fire came from Dzerzhinsk from he village of the Yuzhnaya mine.

According to a VKontakte post from Russian reserve FSB Colonel Igor Girkin, one civilian was seriously wounded in the mortar attack and required hospitalization.


Posted by: badanov || 02/05/2021 00:00 || Comments || Link || E-Mail|| [6533 views] Top|| File under:
Israel-Palestine-Jordan
Renovation work is completed at Jerusalem's Western Wall
[IsraelTimes] The Western Wall Heritage Foundation announces it has finished reinforcement, stabilization, and infrastructure improvement at the Western Wall plaza.

The work follows recommendations made over the past several months by the Israel Antiquities Authority and safety engineers to, among other goals, prevent falling stones, the foundation says.

The work was completed during the ongoing coronavirus (aka COVID19 or Chinese Plague)

...the twenty first century equivalent of bubonic plague, only instead of killing off a third of the population of Europe it kills 3.4 percent of those who notice they have it. It seems to be fond of the elderly, especially Iranian politicians and holy men...
lockdown to cause the least disturbances to prayer, it says.
Posted by: trailing wife || 02/05/2021 00:00 || Comments || Link || E-Mail|| [6538 views] Top|| File under:
Syria-Lebanon-Iran
Iranian power outages may be caused by Chinese bitcoin farms - report
[JPost] The bitcoin farms consume about 300 megawatts of electricity per hour, about the same as a town of at least 100,000 residents.

Power outages that have plagued Iran in the past month may have been caused by bitcoin farms run by foreign companies, according to France 24 and The Washington Post.

Bitcoin "farming" or "mining" is a way for people to earn the virtual currency Bitcoin without paying for it. "Farmers" are essentially getting paid to work as auditors, verifying the legitimacy of Bitcoin transactions in order to ensure that people aren't trying to "double-spend" Bitcoin currency, according to Investopedia. Double-spending is when someone makes a copy of a bitcoin and essentially attempts to spend the same bitcoin twice. Farming also creates new bitcoins for circulation.

In order to earn bitcoins, Bitcoin farmers also need to be the first find a 64-digit hexadecimal number, known as a "hash," that is less than or equal to a target hash, according to Investopedia. Finding these hashes takes a tremendous amount of computer power as it's essentially guesswork, but with the possible guesses numbering in the trillions for each problem.

The rewards for bitcoin mining are reduced by half every four years, with the current reward for one 1Mb block of transactions earning about 6.25 BTC. As of February 4, 2021, one bitcoin in shekels is about NIS 125,600 ($38,050) meaning that one block is worth about NIS 785,000 ($238,000). Bitcoin jumped as much as 14% on Friday to a two-week high after Tesla Inc chief Elon Musk tagged the cryptocurrency in his Twitter biography.
Posted by: Frank G || 02/05/2021 00:00 || Comments || Link || E-Mail|| [6540 views] Top|| File under: Commies
-PC Follies
'Beijing Biden Is Not My President:' Troops' Social Media Posts in Spotlight After Capitol Riots
[Mil.com] Airman 1st Class Sean Brinson wanted his peers to know that he didn't consider President Joe Biden a legitimate commander in chief.

In a post on the popular Facebook group Amn/NCO/SNCO Jan. 12, Brinson pledged to "continue to say 'Beijing Biden is not my president' for 4 years."

"End of god damned story," wrote Brinson, identified as being assigned to the 691st Cyberspace Operations Squadron, part of Air Combat Command located at Ramstein Air Base, Germany. "A letter from JCIS [sic] does not negate the events that stain this election, or answer glaring questions about selective application of law, something that IS constitutionally, ethically, morally, and LEGALLY deplorable."

Brinson has since deleted the post from the group's page.

The Joint Chiefs of Staff had made clear the military's position on the matter, condemning a pro-Trump mob's violent assault on the U.S. Capitol ahead of the inauguration and reminding troops that Biden would be their next commander in chief.

"The violent riot in Washington, D.C., on January 6, 2021, was a direct assault on the U.S. Congress, the Capitol building, and our Constitutional process," the general and flag officers wrote.

Across social media, however, some U.S. service members have defiantly posted in support of former President Donald Trump, condemned Biden and spread political conspiracy theories. While the military has worked to discipline those whose public posts violate political speech rules and reminded troops to think before they share, some say recent events have exposed gaps in the services' social media policies and warn that order and discipline could suffer if they aren't addressed.
Posted by: Besoeker || 02/05/2021 10:18 || Comments || Link || E-Mail|| [6556 views] Top|| File under:
Hunter Biden Clinches Deal With Simon & Schuster After It Nuked Sen. Josh Hawley's Book
[The Federalist] President Joe Biden's son Hunter, who previously worked on the board of Burisma under the Obama administration for reasons still unclear, is set to release a tell-all memoir titled "Beautiful Things" on April 6 through Simon & Schuster.

This comes on the heels of the same publisher previously dropping Missouri Republican Sen. Josh Hawley's "The Tyranny of Big Tech" book deal after the Capitol breach in early January. "As a publisher ... we cannot support Senator Hawley after his role in what became a dangerous threat to our democracy and freedom," the publisher said. Today, what evidently earns someone a platform to share their story is quite an arbitrary process, based on wild partisanship.

Hunter Biden's book was acquired by Gallery Books in the fall of 2019 and will reportedly detail the paternity suit from 28-year-old Arkansas woman Lunden Alexis Roberts, who petitioned in court for Hunter to provide health care and financial support for his alleged son. The book will primarily discuss Hunter's drug abuse problems through the years, however.

Hunter entered rehab in 2003 and headed to Tijuana, Mexico, in 2014 for treatment using psychoactive alkaloid drugs illegal in the United States. The Biden son was notably discharged from the Navy Reserve in June 2013, after testing positive for cocaine in a routine drug test. His struggles with addiction continued for several years, and he was found with a crack pipe in a rental car in 2016.
Posted by: Besoeker || 02/05/2021 00:53 || Comments || Link || E-Mail|| [6551 views] Top|| File under:
Science
Tel Aviv Hospital says it has cure for severe Covid
[Ynet] Preliminary testing shows that 29 out of 30 virus patients in serious condition that were administered the drug, dubbed EXO-CD24, once a day made a full recovery within five days; similar treatment announced by Hadassah Medical Center.
Posted by: Lord Garth || 02/05/2021 00:00 || Comments || Link || E-Mail|| [6541 views] Top|| File under:
-PC Follies
Defense secretary orders military-wide stand down to combat extremism
[UPI] Secretary of Defense Lloyd Austin said he has ordered a military-wide stand down over the next 60 days to deal with extremism in the military's ranks after active and former military personnel participated in the mob that stormed the Capitol building last month.

"Today, I met with senior leaders to discuss extremism in the military. As a first step, I'm ordering a stand down to occur over the next 60 days so each service, each command and each unit can have a deeper conversation about this issue," he said in a statement. "It comes down to leadership."

Pentagon Press Secretary John Kirby told reporters during a press conference Wednesday that details of the military pause, such as what training service members will undergo and what exactly the goals the military seeks to accomplish are, need to be hammered out.

The purpose of the stand down, however, will be to reinforce the Pentagon's policies and values and to start a two-way conversation between the troops and leadership about extremism, Kirby said.

The meeting between Austin, Joint Chiefs of Staff Chairman Mark Milley and other military leaders was "an initial discussion" and the issue of extremism and White supremacy within the military, Kirby said.

Austin told the military leaders that the vast majority of those who serve in uniform do so with honor and integrity but no matter how few espouse such beliefs that led to the Jan. 6 storming of the Capitol it is an issue that needs to be addressed.

"No matter what it is, it is ... not an insignificant problem," Kirby said.

Austin, who is the first Black American to lead the Department of Defense, is still considering how he wants to attack the issue of extremism from an institutional perspective, and he may establish a task force to do so.
Posted by: Jise Elmeang4932 || 02/05/2021 00:00 || Comments || Link || E-Mail|| [6593 views] Top|| File under:
Who's in the News
31
[untagged]
4
Islamic State
2
Narcos
2
Govt of Pakistain Proxies
2
Houthis
1
Haqqani Network
1
Human Trafficking
1
Devout Moslems
1
Antifa/BLM
1
Govt of Iran
1
Hezbollah
1
al-Shabaab (AQ)
1
al-Qaeda
1
Commies
1
Govt of Pakistan
1
Boko Haram (ISIS)
Bookmark
E-Mail Me
The Classics
The O Club
Rantburg Store
The Bloids
The Never-ending Story
Thugburg
Gulf War I
The Way We Were
Bio
Merry-Go-Blog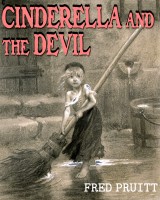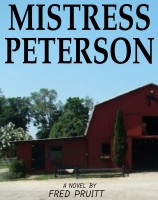 On Sale now!


A multi-volume chronology and reference guide set detailing three years of the Mexican Drug War between 2010 and 2012.

Rantburg.com and borderlandbeat.com correspondent and author Chris Covert presents his first non-fiction work detailing the drug and gang related violence in Mexico.

Chris gives us Mexican press dispatches of drug and gang war violence over three years, presented in a multi volume set intended to chronicle the death, violence and mayhem which has dominated Mexico for six years.
Click here for more information


Meet the Mods
In no particular order...


Steve White
Seafarious
Pappy
lotp
Scooter McGruder
john frum
tu3031
badanov
sherry
ryuge
GolfBravoUSMC
Bright Pebbles
trailing wife
Gloria
Fred
Besoeker
Glenmore
Frank G
3dc
Skidmark
Alaska Paul



Better than the average link...



Rantburg was assembled from recycled algorithms in the United States of America. No trees were destroyed in the production of this weblog. We did hurt some, though. Sorry.
44.200.175.255

Help keep the Burg running! Paypal: