-Lurid Crime Tales-
Passenger sprays other passengers, jumps out of jet at Phoenix airport
PHOENIX (AP) ‐ Authorities say a man on a flight that had just landed in Phoenix sprayed other passengers with a liquid from a bottle and then opened one of the jet's doors and jumped to the tarmac.

Phoenix police spokesman Tommy Thompson says the man randomly touched passengers' faces and sprayed them after the American Airlines flight from Minneapolis arrived Friday morning at Phoenix Sky Harbor International Airport.

Thompson says the man was escorted to the front of the Boeing 737-800 but opened a service door and jumped out.

He fell about 10 feet (3 meters) and suffered minor injuries.


Cleared the door with small carry-on and executed a reasonably good 5 point landing.


Police said they do not know what was in the spray bottle.

Charges are pending against the man, who was not identified.

The flight was carrying 157 passengers.
Posted by: Besoeker || 04/13/2019 07:42 || Comments || Link || E-Mail|| [6497 views] Top|| File under:
Defense chief says Pentagon likely to send more troops to border soon
[The Hill] Acting Defense Secretary Patrick Shanahan said Friday that he expects the Pentagon will soon send additional troops to the border, though the Defense Department (DOD) has yet to receive a formal request for such support.

"It shouldn't come as a surprise that we'll provide more support to the border," Shanahan told reporters prior to meeting with German Defense Minister Ursula von der Leyen at the Pentagon.

"Our support is very elastic, and given the deterioration there at the border, you would expect that we would provide more support," he said.

Asked if troops would be involved in detaining migrants in any way, he said "we haven't received any details on that, but I expect an increase in support will occur."

President Trump earlier this week said he may send more troops to the U.S.-Mexico border to deal with the spike in migrant families entering the country.

"I'm going to have to call up more military," Trump said Wednesday.

NBC News reported that Shanahan was among the top national security advisers who gathered at the White House Tuesday night to discuss whether the military could build tent city detention camps for migrants and whether it could legally run the camps.

There are roughly 3,000 active-duty service members at the southern border after Trump first deployed troops there in the fall to assist in addressing a migrant caravan traveling from Central America.

The troops are in addition to about 2,000 National Guard members ordered there in April 2018 to assist in border security.
Posted by: Besoeker || 04/13/2019 00:00 || Comments || Link || E-Mail|| [6474 views] Top|| File under:
-Land of the Free
Ohio Governor Signs Historical Pro-Life Bill
[Townhall] Ohio Gov. Mike DeWine (R) gave a victory to the pro-life movement Thursday by signing one of the strictest pro-life bills in the nation.

"The essential function of government is to protect the most vulnerable among us," DeWine said before signing the bill. "Those who do not have a voice. Government's role should be to protect life from the beginning to the end. To protect those who cannot protect themselves, such as the elderly, the unborn, those who are sick, those who have a disability, those who have a mental illness or an addiction. The signing of this bill today is consistent with that respect for life and the imperative to protect those who cannot protect themselves."
Posted by: Besoeker || 04/13/2019 01:50 || Comments || Link || E-Mail|| [6465 views] Top|| File under:
Caribbean-Latin America
Migrants break border gate, force their way into Mexico
MEXICO CITY (AP) ‐ Mexican authorities said a group of about 350 migrants broke the locks on a gate at the Guatemalan border Friday and forced their way into southern Mexico to join a larger group of migrants trying to make their way toward the United States.

The National Immigration Institute did not identify the nationalities of the migrants, but they are usually from Central America.
"No need to identify tus nom. All Vietnamese are enemy."
~ Unknown Humong mercenary.
A similar confrontation occurred on the same border bridge between Mexico and Guatemala last year.

The institute said the migrants were acting in a "hostile" and "aggressive" way, and accused them of also attacking local police in Metapa, a Mexican village that lies between the border and the nearby city of Tapachula.

The group of 350 pushed past police guarding the bridge and joined a larger group of about 2,000 migrants who are walking toward Tapachula in the latest caravan to enter Mexico.

Claudia Jaqueline Sandoval, 43, from El Progreso, Honduras, was walking toward Tapachula with her 6-year-old daughter. Another son and a daughter are already in the United States.

"I have been HIV positive for 16 years," said Sandoval, but her reason for going north was not just medical treatment. "It has been two years since I heard from my son" in the United States, and money is scarce, she said.

There are already several groups of migrants in the southern border state of Chiapas who have expressed frustration at Mexico's policy of slowing or stopping the process of handing out humanitarian and exit visas at the border.

A group of several hundred Cuban, African and Central American migrants have been waiting at the immigration offices in Tapachula for documents that would allow them to travel to the U.S. border, where most plan to request asylum.

Some members of that group have scuffled with immigration authorities and broken windows at the offices in recent days, accusing officials of making them wait too long for papers.

And another group of an estimated 2,500 Central American and Cuban migrants have been stuck for at least a week further west in the Chiapas town of Mapastepec, also waiting for papers.
Posted by: Besoeker || 04/13/2019 07:07 || Comments || Link || E-Mail|| [6503 views] Top|| File under:
U.S. issues new Venezuela-related sanctions
[Jpost] The United States on Friday imposed sanctions on four firms and nine ships in its latest effort to pressure the government of Venezuelan President Nicolas Maduro

Venezuela's attempt at producing a Muammar Qadaffy...
, which the Trump administration sees as illegitimate.

Three of the targeted firms are based in Liberia and the fourth is Italian, a statement posted on the U.S. Treasury's web site said.
Posted by: trailing wife || 04/13/2019 00:00 || Comments || Link || E-Mail|| [6466 views] Top|| File under: Commies
Ecuador holding Swedish programmer linked to Assange in custody
[Jpost] Ecuador said on Friday it is holding a programmer linked to WikiLeaks founder Julian Assange

in jug

pending possible charges of interfering in private communications, a day after ending Assange's seven-year asylum in its London embassy.

Interior Minister Maria Paula Romo said prosecutors could file charges against Ola Bini, who she said lives in Ecuador and had visited Assange in the London embassy a dozen times.

President Lenin Moreno in recent weeks had accused WikiLeaks and Assange of violating his privacy by publishing family photos of him. WikiLeaks denies the accusation, and says Moreno was trying to stifle reporting of corruption allegations against him.

"He is detained for the purposes of investigation. This is a detention that took place in recent hours, ordered by judges of course, and requested by state prosecutors," Romo said in televised comments. "This person is very close to WikiLeaks."

Romo, who on Thursday had announced the detention of an unidentified individual, did not provide further details.

On his website, Bini describes himself as a software developer who works for the Quito-based Center for Digital Autonomy, which focuses on digital privacy and security. The site does not mention WikiLeaks.

Bini and the Center for Digital Autonomy did not immediately respond to emails seeking comment.

Romo said the government had information that Bini had traveled on several occasions with Ricardo Patino, who was Ecuador Foreign Minister when Assange was granted asylum in 2012 during the government of former President Rafael Correa.

Patino via Twitter said he does not know Bini.

Romo said two Russian citizens were also under investigation but had not been tossed in the slammer
Keep yer hands where we can see 'em, if yez please!
Moreno's government accused WikiLeaks of being behind an anonymous website that said Moreno's brother had created offshore companies that his family used to fund a luxurious lifestyle in Europe

...also known as Moslem Lebensraum...
while Moreno was a delegate to a United Nations


...an idea whose time has gone...


agency.

Moreno, who was Correa's vice president but fell out with him after taking office in 2017, denies wrongdoing.
Posted by: trailing wife || 04/13/2019 00:00 || Comments || Link || E-Mail|| [6490 views] Top|| File under:
US announces sanctions against four companies and nine ships linked to Venezuela
[ELUNIVERSAL] The US Treasury Department sanctioned four companies and nine ships on Friday, including some that transported oil from Venezuela to Cuba, as part of the efforts of the Donald Trump


...New York real estate developer, described by Dems as illiterate, racist, misogynistic, and what ever other unpleasant descriptions they can think of, elected by the rest of us as 45th President of the United States...


government to isolate President Nicolás Maduro.

"We continue to sanction companies that transport Venezuelan oil to Cuba, because they are benefiting while the Maduro regime loots natural resources," Treasury Secretary Steven Mnuchin said in a statement, reported AFP.

"Venezuelan oil belongs to the Venezuelan people and should not be used as a bargaining tool to support dictators and prolong oppression," he added.

So far, the United States has revoked the visas of 718 Maduro associates and has issued sanctions against more than 150 people and entities.

Despite the sanctions, Maduro clings to power with the help of Russia, China and Cuba. The international coalition that has supported the opposition has 54 countries, although some old US allies have refused to recognize opposition

politician

Juan Guaidó as legitimate president, which the Trump government has done.

The sanctioned companies are Jennifer Navigation Limited, Lima Shipping Corp. and Large Range Limited, all based in Monrovia, Liberia, and three of their vessels that are presumed to have taken Venezuelan crude to Cuba this year.

In addition, the Treasury sanctioned a PB oil SPA, headquartered in

Italia

, and six of its oil tankers, including one of the Venezuelan oil derivatives in Cuba.

Posted by: Fred || 04/13/2019 00:00 || Comments || Link || E-Mail|| [6466 views] Top|| File under: Commies
Argentina officializes its withdrawal from Unasur
[ELUNIVERSAL] On Friday, the Foreign Ministry of Argentina


...a country located on the other side of the Deep South. It is covered with Pampers and inhabited by Grouchos, who dance the Tangle. They used to have some islands called the Malvinas located where the Falklands are now. They're not supposed to cry for Evita...


formally announced the withdrawal of the country from the Union of South American Nations (Unasur), of which it had not participated since last year.

Through a statement it was explained that the crisis that afflicts the body, the prevalence of ideologies and other aspects were the causes of the decision, AFP reported.

"This decision was made in the context of the crisis that afflicts that body, manifested in the general secretariat's accretion for more than two years, as well as an agenda with high ideological content and very far from its initial objectives and administrative disorder. that prevailed in the organization in recent times, "says the letter.

In addition, it is added that their perception of UNASUR is shared with several countries in the region; of which highlighted Colombia, Ecuador, Paraguay and Peru, who are not already in the union.

Argentina communicated its decision in a note addressed to the president pro tempore of the regional body, the chancellor of Bolivia, Diego Pary.

Posted by: Fred || 04/13/2019 00:00 || Comments || Link || E-Mail|| [6467 views] Top|| File under:
China-Japan-Koreas
North's Kim says US must stop 'way of calculation', gives deadline
How utterly adorable — he's trying to be a tough negotiator.

[PRESSTV]
North Korean leader Kim Pudge Jong-un


...the overweight, pouty-looking hereditary potentate of North Korea. Pudge appears to believe in his own divinity, but has yet to produce any loaves and fishes, so his subjects remain malnourished...


says the United States has raised the risk of returning to past tensions after the collapse of his second summit with President Donald Trump


...New York real estate developer, described by Dems as illiterate, racist, misogynistic, and what ever other unpleasant descriptions they can think of, elected by the rest of us as 45th President of the United States...


, stressing that yet another meeting between the two leaders is only possible if Washington comes with the right attitude.
Welp, alrighty then. No soup summit for you!
The North's official KCNA news agency on Saturday quoted Kim as making the remarks, two days after Trump floated the idea of holding a potential third nuclear summit with the North's leader.

"What is needed is for the US to stop its current way of calculation, and come to us with a new calculation," Kim was quoted as saying in a speech to the Supreme People's Assembly on Friday.

He also said that he would wait "until the end of this year" for Washington to decide.

Back in late February, Trump and Kim reached an impasse at their second face-to-face denuclearization talks in the Vietnamese capital Hanoi, with Washington demanding full disarmament and Pyongyang demanding economic incentives through partial lifting harsh sanctions.

The second summit in fact did collapse when the American president abruptly walked away from the talks without reaching a deal or even issuing a final statement.

Trump claimed that he quit the talks because Kim demanded to lift all economic sanctions as a prerequisite to denuclearization.

However,


facts are stubborn; statistics are more pliable...


Pyongyang quickly responded that it had never asked for the removal of all sanctions, but only the partial removal of them.
"Only the effective ones"

Posted by: Fred || 04/13/2019 00:00 || Comments || Link || E-Mail|| [6472 views] Top|| File under: Commies
Europe
Venezuela's ex-spy chief arrested in Madrid on US warrant
[Aljazeera] Hugo Carvajal, who had advised Hugo Chavez, recently became the biggest military figure to declare loyalty to Guaido.

Venezuela's longtime spy chief was arrested Friday in Madrid by Spanish police acting on a United States warrant for allegedly trafficking tons of cocaine.

Hugo Carvajal, who for more than a decade advised late Venezuelan leader Hugo Chavez and headed the country's security apparatus, recently became the most influential military figure to declare his loyalty to opposition leader Juan Guaido.

The opposition saw Carvajal's criticism of Venezuela's current government as a possible stimulus to prod other military figures to defect, but the country's armed forces have remained largely loyal to current President Nicolas Maduro.

Friday's arrest is a result of a 2014 indictment by the Southern District of New York in which the US Attorney's Office accuses Carvajal of having "coordinated the transportation of approximately 5,600 kilograms of cocaine from Venezuela to Mexico" in 2006.

A spokeswoman with Spain's National Court, which handles extradition cases, said that Carvajal would testify on Saturday before Judge Alejandro Abascal in Madrid. He can either accept the extradition to the United States or fight it before the court, explained the official, who wasn't authorised to be identified by name in media reports.

Posted by: Besoeker || 04/13/2019 00:54 || Comments || Link || E-Mail|| [6473 views] Top|| File under: Commies
India-Pakistan
Two Salu students disappear amid free-will rumours
[DAWN] The disappearance of two students of Shah Abdul Latif University (Salu) here on Thursday sparked rumours of yet another case of a free-will marriage in making as one person appeared to be a Hindu girl and the other a

Moslem

man.

The family members of the girl, a BS third-year student, approached the A-Section

cop shoppe

to lodge her missing report as she did not return home from the university at the routine time. They apprehended that she might have been kidnapped and named the suspected man, who appeared to be her class fellow.

The police raided the suspect's home to arrest him but came to know that he also did not return from the university by the evening.

The police said they were making all-out efforts to locate both the 'missing' persons.


Posted by: Fred || 04/13/2019 00:00 || Comments || Link || E-Mail|| [6477 views] Top|| File under:
Two killed for honour
[DAWN] A man

bumped off

his daughter-in-law and her alleged paramour in the name of honour in the limits of Sar Dheri

cop shoppe

here on Thursday.

In-charge Azizabad police post said that one Zamin Khan of Nazo Kallay Azizabad opened indiscriminate fire with his pistol on his daughter-in -law and her alleged paramour. As a result, both were killed on the spot.

Later, the attacker handed himself over to the Sar Dheri police along with the pistol. The police registered an FIR and have started investigation.


Posted by: Fred || 04/13/2019 00:00 || Comments || Link || E-Mail|| [6467 views] Top|| File under:
Olde Tyme Religion
Pope on multiculturalism: 'Migrants always bring riches'
[VOE] In a Q&A session Pope Francis told an audience of schoolchildren who had gathered in the Vatican that "migrants bring with them the wealth of a multicultural and multi-ethnic world".

"Let us thank God for a multi-ethnic and multicultural society", he said, "because dialogue among cultures, persons, and ethnicities is richness".

"Multi ethnicity" and "multiculturalism" are the water of life which, unlike distilled water, is tasty and quenches thirst."

"Migrants are not to be feared as if they were a plague. Migrants are not criminals, just as the mafia was not invented by the Nigerians."

"The mafia is ours, made in Italy: it is ours", the pope said, adding, "We all have the chance to be criminals."

"Migrants are those who always bring us riches. Europe itself was made by migrants! The barbarians, the Celts...", he continued.

"All these came from the north and brought their cultures with them. Europe grew in this way, with the contrast of cultures."

"But today", he lamented, "there is the temptation to a culture of walls, to raise walls, walls in the heart and on earth to prevent this encounter with other cultures, with other people."

"And whoever raises a wall, whoever builds a wall", he warned, "will end up as a slave inside the walls he has built, without horizons."

"If I have a racist heart", the pope urged, "I must examine myself why and convert."

He urged that migrants be received, accompanied and integrated because by welcoming them one becomes richer and grows.
Posted by: Besoeker || 04/13/2019 01:55 || Comments || Link || E-Mail|| [6495 views] Top|| File under:
Who's in the News
17
[untagged]
5
Govt of Sudan
5
Commies
5
Islamic State
3
Arab Spring
3
Govt of Syria
2
Taliban
2
Houthis
1
Hamas
1
Sublime Porte
1
Boko Haram (ISIS)
1
Govt of Iran
1
al-Shabaab (AQ)
Bookmark
E-Mail Me
The Classics
The O Club
Rantburg Store
The Bloids
The Never-ending Story
Thugburg
Gulf War I
The Way We Were
Bio
Merry-Go-Blog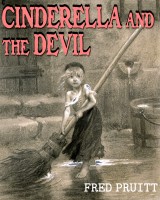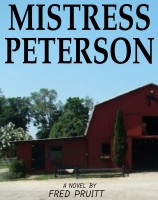 On Sale now!


A multi-volume chronology and reference guide set detailing three years of the Mexican Drug War between 2010 and 2012.

Rantburg.com and borderlandbeat.com correspondent and author Chris Covert presents his first non-fiction work detailing the drug and gang related violence in Mexico.

Chris gives us Mexican press dispatches of drug and gang war violence over three years, presented in a multi volume set intended to chronicle the death, violence and mayhem which has dominated Mexico for six years.
Click here for more information


Meet the Mods
In no particular order...


Steve White
Seafarious
Pappy
lotp
Scooter McGruder
john frum
tu3031
badanov
sherry
ryuge
GolfBravoUSMC
Bright Pebbles
trailing wife
Gloria
Fred
Besoeker
Glenmore
Frank G
3dc
Skidmark
Alaska Paul



Better than the average link...



Rantburg was assembled from recycled algorithms in the United States of America. No trees were destroyed in the production of this weblog. We did hurt some, though. Sorry.
3.239.4.127

Help keep the Burg running! Paypal: