-Lurid Crime Tales-
Border Patrol in Texas nabs more than 130 illegals in just over 24 hours
[FOX] U.S. Border Patrol agents scooped up 131 illegal immigrants, including 22 unaccompanied minors, in just a little over a day in the Rio Grande Valley, officials said Tuesday.

The arrests stem from two separate incidents in a span of just over 24 hours.

Weslaco agents first arrested 66 illegals from El Salvador, Guatemala and Honduras on Monday. The group comprised 20 families and 11 unaccompanied minors.

Then on Tuesday, Weslaco agents arrested an additional 65 illegal immigrants from Guatemala and El Salvador. That group was made up of 25 families and 11 unaccompanied children.

Officials said in a press release that all 131 illegal immigrants were being processed by the Border Patrol.
Posted by: Skidmark || 09/12/2018 02:03 || Comments || Link || E-Mail|| [161 views] Top|| File under:
Aborted Baby Body Parts Traffickers May Be Raking In U.S. Tax Dollars
[The Federalist] A new report shows that an organization that harvests aborted baby organs for research has been charging more than what is legally reimbursable.

The 11-page report details how Advanced Bioscience Resources, Inc. (ABR), which is currently under investigation by the Department of Justice (DOJ), charged universities a significantly marked-up price for the organs it harvested from aborted babies.

Federal law prohibits the sale or purchase of fetal tissue ‐ that is, human body parts harvested from pre-born or aborted babies ‐ for "valuable consideration." The law does, however, allow reimbursing baby body part suppliers for costs "associated with the transportation, implantation, processing, preservation, quality control, or storage of human fetal tissue."

This is the very workaround that undercover videos showed abortion giant Planned Parenthood using to make money from human remains. That got it hauled into Congress for investigations but as of yet has cost PP none of its half trillion in annual federal funding.

The Center for Medical Progress released a report on Monday showing ABR charged researchers up to hundreds of dollars per harvested human organ in addition to packing and shipping fees ‐ prices that indicate the organization may have been marking up the cost of fetal tissue beyond what is legally reimbursable.
Posted by: Besoeker || 09/12/2018 01:10 || Comments || Link || E-Mail|| [165 views] Top|| File under:
-Short Attention Span Theater-
Veteran and former NFL player Nate Boyer says media, fans are missing the point of player protests
[AOL] In August of 2016, then-San Francisco 49ers quarterback Colin Kaepernick took a stand by taking a seat.

Kaepernick chose to remain seated on the bench during the playing of the national anthem prior to his team's final preseason game against the Green Bay Packers. He later explained that his actions were done in protest of police brutality and social injustices people of color face in the United States. It wasn't the first time Kaepernick had made the move, but this time, people noticed.

Nate Boyer, a U.S. Army veteran and former NFL long snapper, was one of those people.
Continued on Page 49
Posted by: 746 || 09/12/2018 00:00 || Comments || Link || E-Mail|| [362 views] Top|| File under:
-Signs, Portents, and the Weather-
Why Does It have to be Snakes?
[USAToday] An Australian snake catcher captured video of two coastal carpet pythons attacking each other inside a family's spare bedroom.


Fighting over a girlfriend?


It all went down, literally, after the male snakes fell from a ceiling duct inside a home in a western Brisbane suburb.


At least they were not on a plane.


"This pair has been a bit naughty," Lana Field from Snake Catchers Brisbane said in a Facebook Live from the scene on Sunday. "They have pushed their way through from the ceiling and left a bit of a mess."


Was one named Monty?


The snakes, apparently "small" for that area, are about 5.7-feet-long, Field said, as the reptiles thrashed and wrestled near a bedroom closet. The video shows the snakes twisting around each other, and even slamming the other to the ground.


I'd really hate to see a big one.


The reason for the violent fight? A lady snake. Field explained that males tracking the scent of a female python will often duke it out to prove who is stronger, and more deserving of the mate.

"They can continue like this for hours until one is exhausted," Field said.

While these snakes were evenly matched, Field said battles between large and small snakes can end in a nasty bite. Field, who appeared feet away from the raging pythons, also assured viewers that she was watching at a safe distance and the snakes were more interested in each other than her.


I'd hate it if a snake was interested in me.


She recorded more than five minutes of video before she said she caught and relocated the pythons to a bushy creek over a mile away.

No word on the location or relationship status of the female python at the center of this love triangle.

Posted by: Deacon Blues || 09/12/2018 00:00 || Comments || Link || E-Mail|| [203 views] Top|| File under:
-War on Police-
LAPD releases video of officer being shot at point-blank range during traffic stop
[FoxNews] The Los Angeles Police Department on Monday released graphic video footage of July 28 shootout that occurred during a routine traffic stop that resulted in the injury of an officer and the death of the suspect.

The police officers seen in the video were not identified and the events leading up to the shooting appeared routine. The female officer-- who approached from the drivers' side-- worked in the gang unit and apparently knew the suspect.

The officer asked the driver to exit the car, at which point he could be seen pulling out a .380-caliber handgun and firing just inches from the officer. She could be seen falling to the ground and her partner-- who was at the passengers' side-- returns fire, mortally wounding gang member Richard Mendoza, 32, according to Fox 11.

The Los Angeles Times reported that Mendoza was hit multiple times in his head a torso and died later at a nearby hospital.

The shooting occurred in Mission Hills in the San Fernando Valley at about 10:15 p.m., the report said. The female officer was hit in the leg. She is recovering, police said.
Posted by: Skidmark || 09/12/2018 00:00 || Comments || Link || E-Mail|| [174 views] Top|| File under:
Caribbean-Latin America
NBC: Russia Now Main Suspect Behind Cuban Embassy Sonic Attacks
[Hot Air] Did Russia chase the US diplomatic mission out of Cuba ‐ and try to do the same thing in China? According to NBC, US intel agencies believe they know who's behind a series of bizarre and mysterious illnesses that befell diplomatic personnel in Havana starting two years ago, and which suddenly started appearing in China this year. And they're pointing the finger at Moscow, although they don't know yet exactly how it was done:

A couple of years ago, the possibility of Russia being behind the attacks may not have made much sense. After the brazen and obvious assassination attempt on Sergei Srkipal with the Soviet-produced Novichok, it seems anything's possible:


Please someone, how does making US Embassy personnel sick further the goal of Russian intelligence collection.
Posted by: Besoeker || 09/12/2018 02:06 || Comments || Link || E-Mail|| [332 views] Top|| File under:
Caucasus/Russia/Central Asia
Russia is suspected of attacks against diplomats in Cuba. Will US strike back?
[Stars&Stripes]

First, does anybody have a feel if Russia did this or is it just another shout of "Squirrel!"?

An NBC report quoting unidentified U.S. officials said federal agencies investigating the incidents have intercepted intelligence communications that point to Russian responsibility for the attacks, although the evidence is not conclusive enough to formally accuse Moscow.

But if a Russian role is confirmed, "that would be unprecedented. That's never happened," said Frank Mora, who served as deputy secretary of defense for Latin America and now heads the Kimberly Green Latin American and Caribbean Center at Florida International University.

"Russia has meddled in the U.S. elections and has been behind the attacks on former Russian spies in England, but to provoke serious injuries to U.S. officials, that is much more complicated and the United States has to react in some way," he added.

The NBC report said the U.S. military is working to replicate the weapon or weapons used to injure 26 employees of the State Department, the CIA and other federal agencies as well as relatives who were based in Havana. The victims suffered symptoms such as loss of hearing, cognitive problems and some experienced brain damage.

A team of doctors that investigated the incidents at the request of the U.S. government has said it's possible the attackers used a "neuro-weapon" of directed energy that could damage the brain by causing a "cavitation" effect with ultrasonic, electromagnetic or microwaves. The U.S. Air Force research program on directed energy is participating in the investigation.

Posted by: 3dc || 09/12/2018 05:58 || Comments || Link || E-Mail|| [226 views] Top|| File under: Commies
Russia launches biggest ever war games
[DAWN] Russia on Tuesday launched what it has called its largest ever military drills, with hundreds of thousands of Russian troops taking part along with Chinese soldiers in a massive show of force that has rattled the West.

The week-long war games dubbed "Vostok-2018" (East-2018), "have kicked off" in far eastern Russia and on the Pacific Ocean, the defence ministry said in a statement.

It released video footage of military vehicles, planes, helicopters and ships getting into position for the initial stage of the drills.

The drills, which include the Chinese and Mongolian armies, have been condemned by NATO


...the North Atlantic Treaty Organization. Originally it was a mutual defense pact directed against an expansionist Soviet Union. In later years it evolved into a mechanism for picking the American pocket while criticizing the cut of the American pants...


as a rehearsal for "large-scale conflict".

Russia's President Vladimir Putin

...President-for-Life of Russia. He gets along well with other presidents for life. He is credited with bringing political stability and re-establishing something like the rule of law, which occasionally results in somebody dropping dead from poisoning by polonium or other interesting substance. Under Putin, a new group of business magnates controlling significant swathes of Russia's economy has emerged, all of whom have close personal ties to him. The old bunch, without close personal ties to Putin, are in jail or in exile or dead from poisoning by polonium or other interesting substances...
is expected to attend Vostok-2018 after hosting an economic forum in Russia's far eastern city Vladivostok where his Chinese counterpart Xi Jinping is one of the prominent guests.

The military exercises come at a time of escalating tensions between Moscow and the West over accusations of Russian interference in western affairs and ongoing conflicts in Ukraine and Syria.


Posted by: Fred || 09/12/2018 00:00 || Comments || Link || E-Mail|| [145 views] Top|| File under:
China-Japan-Koreas
China move points to a possible end of birth limits
[DAWN] China is eliminating a trio of agencies responsible for enforcing family planning policies in a further sign the government may be planning to scrap long-standing limits on the number of children its citizens can have.



Alarmed by the rapidly aging population and shrinking workforce, China abandoned its notorious one-child policy two years ago to allow two children, producing a nearly 8 per cent increase in births in 2016, with nearly half of the babies born to couples who already had a child.

The move was part of a reorganization of the National Health Commission announced Monday that creates a new single department called the Division of Population Monitoring and Family Development responsible for "establishing and perfecting a specialised system for supporting families".

Expectations of an end to birth limits were also raised by the appearance of a postage stamp last month featuring smiling mother and father pigs with three piglets.

Alarmed by the rapidly aging population and shrinking workforce, China abandoned its notorious one-child policy two years ago to allow two children, producing a nearly 8 per cent increase in births in 2016, with nearly half of the babies born to couples who already had a child.

However,


a person who gets all wrapped up in himself makes a mighty small package...


that appeared to have been a one-time increase, with 17.2 million births in the country last year, down from 17.9 million in 2016. Meanwhile,


...back at the abandoned silver mine, the water was up to Jack's neck and still rising. And then he smelled the smoke...


the proportion of the population aged 60 or older increased last year to 17.3pc.


Posted by: Fred || 09/12/2018 00:00 || Comments || Link || E-Mail|| [152 views] Top|| File under: Commies
Economy
U.S. job openings climb to record 6.9 million
[Market Watch] Job openings rose from 6.82 million in June, the government said Tuesday.

About 5.68 million people were hired and 5.53 million lost their jobs in July. Such a high level of what economists call "churn" is common in the huge U.S. economy.

The share of people who left jobs on their own, known as the quits rate, rose a notch to a 2.7% among private-sector employees. The record is 2.9%, set in 2001.

The quits rate was 2.4% among all workers ‐ also near a record high. The government began keeping track in 2000.

Workers who switch jobs usually get better pay than those who remain in their old ones. And more people switch when they are confident about the economy.
Posted by: Besoeker || 09/12/2018 01:13 || Comments || Link || E-Mail|| [222 views] Top|| File under:
Europe
US defense chief to visit Macedonia, concerned about Russian 'mischief'
[ARABNEWS] US Defense Secretary Jim Mattis said on Tuesday he would visit Macedonia before a Sept. 30 referendum on changing the country's name, also expressing concern about suspected Russian interference in the vote, which Moscow denies.

Macedonia scheduled the referendum on the government's deal in June with neighboring Greece to change its name to the Republic of North Macedonia which would open the door for it to join NATO


...the North Atlantic Treaty Organization. A collection of multinational and multilingual and multicultural armed forces, all of differing capabilities, working toward a common goal by pulling in different directions...


and the European Union

...the successor to the Holy Roman Empire, only without the Hapsburgs and the nifty uniforms and the dancing...


"I am concerned about it... The kind of mischief that Russia has practiced from Estonia to the United States, from Ukraine and now to Macedonia, it always has adapted to the specific situation and it's always beyond the pale," Mattis, who will visit Macedonia over the weekend, told

news hound

s.

Mattis said he wanted to make it clear the United States supported the Macedonian people.

NATO invited Macedonia to begin accession talks with the alliance, but said it would have to change its constitution and adopt the new name first. The EU has also said it would set a date for Macedonian accession talks pending implementation of the name deal.

Moscow's ambassador to Skopje has criticized Macedonia's ambitions to join NATO, saying it could become "a legitimate target" if relations between NATO and Russia deteriorate further.
Posted by: Fred || 09/12/2018 00:00 || Comments || Link || E-Mail|| [141 views] Top|| File under:
Asylum Application Rejected Because Afghan 'Homosexual' Doesn't Watch Gay Porn
[Breitbart] Austria has rejected the asylum claim of an Afghan national who claims to be fleeing persecution for being homosexual after not being able to find any gay pornography on his mobile phone.


Some of us are not interested in watching other people get it on. Some of us don't watch professional sports for the same reason.

The man, who sought asylum in Austria after claiming to be oppressed for his homosexuality in his native Afghanistan, was rejected by the country's asylum authority, the Austrian Federal Office for Asylum (BFA), who deemed him not likely to be homosexual, Focus reports.

The BFA rejected the Afghan saying in a letter: "After you have a smartphone and apparently also use the internet, it is extremely unlikely that you are in actual communication with other men with no photos (resulting from chats) on your mobile phone."

"Also, it can not be understood that you can only give superficial information about your Internet usage behaviour. There should be interest here (as stated) in pornographic material of homosexuals, at least from favourited sites on the Internet," the letter continued.

The decision sparked outrage among pro-migrant groups like the organisation Fairness Asyl ("Fair Asylum") which called it a "mockery".


The case comes after two other alleged homosexual asylum seekers were rejected by the BFA, including an Iraqi who was rejected because the agency found him too "girlish" in his behaviour and an 18-year-old Afghan who was rejected for not acting gay enough in his clothing or mannerisms.

Since the formation of the conservative-populist government under Chancellor Sebastian Kurz, Austria has vowed to be tougher on asylum issues with populist Freedom Party (FPÖ) Interior Minister Herbert Kickl promising to reform the system after a wave of migrant violence.

The government has also focused on increasing deportations of failed asylum seekers with figures released in June revealing a 36 percent increase in deportations compared to 2017.

Mr Kickl has also been firm in his anti-Islamisation stance, pushing for the criminalisation of those who advocate for sharia law to be implemented in Austria.



Posted by: Vast Right Wing Conspiracy || 09/12/2018 00:00 || Comments || Link || E-Mail|| [354 views] Top|| File under: Moslem Colonists
Government
Black Market Discovered in Social Security Numbers - Unexpectedly!
[WashingtonExaminer] The Immigration Reform Law Institute said that from 2012 to 2016 there were "39 million instances where names and Social Security numbers on W-2 tax forms did not match the corresponding Social Security records." The group said that there is a "thriving black market" used by illegal immigrants to get Social Security numbers needed to get a job.


This was my perception, in the D.C.area construction market, ten years ago. I said, the employers are not always to blame. Not always.



Their report draws attention to a move by former President Barack Obama to stop sending so-called "no match" letters to employers notifying them that numbers used by employees on the wage forms do not match their identity.

The change followed the president's decision to approve amnesty for some 700,000 younger immigrants let into the U.S. under his Deferred Action for Childhood Arrivals. Some of those have been dubbed "dreamers."
Posted by: Bobby || 09/12/2018 10:19 || Comments || Link || E-Mail|| [324 views] Top|| File under:
Home Front: Politix
WaPo Rediscovers Its Interest In Federal Deficits
These assholes and the rest of the media (but I repeat myself) may have run a handful of these columns while Obama was in office but now that Trump's in office, we'll see this theme rehashed on a weekly basis.
Then again, Congress could do something about this, something really radical, like cut spending, and that ain't happening with Paul Ryan as House speaker.
[Washington Post] - Government borrowing soars despite robust economy

The U.S. budget deficit is reaching levels that are abnormally high for a robust economy, and lawmakers from both parties are proposing ideas that would make the deficit swell even further.

The government spent $895 billion more than it brought in from taxes and other revenue sources during the past 11 months, the Congressional Budget Office said this week, a 33 percent increase from one year before.

Typically, the deficit shrinks during strong economic times, as the need for costly government support wanes and tax revenue rises. In 2000, the last time the unemployment rate was at its current level of 3.9 percent, the government ran a surplus, meaning tax revenue eclipsed all spending.
Posted by: Raj || 09/12/2018 12:32 || Comments || Link || E-Mail|| [217 views] Top|| File under:
India-Pakistan
Begum Kulsoom Nawaz passes away in London after battle with cancer
[DAWN] Begum Kulsoom Nawaz, wife of former prime minister Nawaz Sharif

... served two non-consecutive terms as prime minister, heads the Pakistain Moslem League (Nawaz). Noted for his spectacular corruption, the 1998 Pak nuclear test, border war with India, and for being tossed by General Musharraf, then by the courts...
, passed away in London on Tuesday after a months-long battle with cancer.

She is survived by her husband and four children, Hassan, Hussain, Maryam and Asma.

PML-N Spokesperson Marriyum Aurangzeb told the

News Agency that Dare Not be Named

that arrangements were being made to bring her body back to Pakistain for burial.

Party leader Khawaja Imran Nazeer, speaking to the media in Lahore, said Begum Kulsoom may be laid to rest in the family home at Raiwind, but clarified that all decisions will be finalised only after consultation between family members. He said in case the family decides to bury her in Pakistain, the repatriation process may take two or three days.


Posted by: Fred || 09/12/2018 00:00 || Comments || Link || E-Mail|| [166 views] Top|| File under: Govt of Pakistan
LHC accepts petition demanding cremation ground for Hindus in Lahore
[DAWN] The Lahore High Court (LHC) on Tuesday accepted a petition pertaining to the absence of a cremation ground in Lahore for Hindus to perform the last rites for their dead.


71 years, and they're just getting around to it.


Justice Ali Akber Qureshi ruled on the maintainability of Advocate Ishtiaq Chaudhry's appeal in this regard.

The court has ordered the director general of Lahore Development Authority, the secretary of local government and the deputy commissioner of Lahore to submit their replies in the matter by September 13 (Thursday).

According to the petitioner, the 1973 Constitution safeguards the rights of all citizens.

"There is no cremation ground in Lahore for Hindus to perform the last rites of their dead. The community faces great difficulty due to this." the petition said.

The petitioner moved the court to order that a cremation ground be constructed in Lahore.


Posted by: Fred || 09/12/2018 00:00 || Comments || Link || E-Mail|| [123 views] Top|| File under: Govt of Pakistan
Govt allows Nawaz Sharif, Maryam to attend Kulsoom funeral in Lahore on parole
[DAWN] The government on Wednesday said it would allow incarcerated former prime minister Nawaz Sharif

... served two non-consecutive terms as prime minister, heads the Pakistain Moslem League (Nawaz). Noted for his spectacular corruption, the 1998 Pak nuclear test, border war with India, and for being tossed by General Musharraf, then by the courts...
to attend the funeral of his late wife and PML-N stalwart, Kulsoom Nawaz, along with Maryam Nawaz. The father and daughter will be granted parole to attend her last rites.

According to DawnNews, Nawaz and Maryam boarded a special plane after being released from Adiala Jail in order to be taken to Jati Umra. Members of the Sharif family were also reportedly on the special plane going to Lahore.

Kulsoom passed away in London on Tuesday after a prolonged battle with lymphoma.



Rooters

quoted Information Minister Fawad Chaudhry as saying: "We have just received a request from the family, and, Inshallah, we will be granting parole."

He said Nawaz and Maryam would be freed for 12 hours on the day of the funeral and burial, which is likely to take place in three to four days after the body is flown back home from London.


Posted by: Fred || 09/12/2018 00:00 || Comments || Link || E-Mail|| [132 views] Top|| File under: Govt of Pakistan
Home Front: Culture Wars
Silk purse industry under stress
h/t Instapundit


[UPI] College can be so stressful that many students think about killing themselves, and some even try, a new study suggests.

Among more than 67,000 students surveyed, over 20 percent said they experienced stressful events in the last year that were strongly associated with mental health problems, including harming themselves and suicidal thoughts or attempts, researchers found.


Like white/male supremacist instructors demanding they write in English and solve quadratic equations?
Posted by: g(r)omgoru || 09/12/2018 01:40 || Comments || Link || E-Mail|| [393 views] Top|| File under:
Who's in the News
40
[untagged]
8
Islamic State
4
Govt of Iran
3
Taliban
3
Commies
3
Govt of Pakistan
3
Sublime Porte
2
Moslem Colonists
2
Hezbollah
2
Govt of Iran Proxies
1
Houthis
1
Human Trafficking
1
al-Nusra
1
Muslim Brotherhood
1
Palestinian Authority
1
Antifa
1
al-Qaeda
1
Govt of Saudi Arabia
1
Hamas
Bookmark
E-Mail Me
The Classics
The O Club
Rantburg Store
The Bloids
The Never-ending Story
Thugburg
Gulf War I
The Way We Were
Bio
Merry-Go-Blog
Hair Through the Ages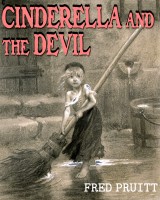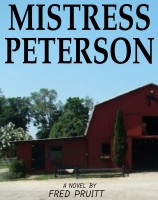 On Sale now!


A multi-volume chronology and reference guide set detailing three years of the Mexican Drug War between 2010 and 2012.

Rantburg.com and borderlandbeat.com correspondent and author Chris Covert presents his first non-fiction work detailing the drug and gang related violence in Mexico.

Chris gives us Mexican press dispatches of drug and gang war violence over three years, presented in a multi volume set intended to chronicle the death, violence and mayhem which has dominated Mexico for six years.
Click here for more information


Meet the Mods
In no particular order...


Steve White
Seafarious
Pappy
lotp
Scooter McGruder
john frum
tu3031
badanov
sherry
ryuge
GolfBravoUSMC
Bright Pebbles
trailing wife
Gloria
Fred
Besoeker
Glenmore
Frank G
3dc
Skidmark
Alaska Paul



Better than the average link...



Rantburg was assembled from recycled algorithms in the United States of America. No trees were destroyed in the production of this weblog. We did hurt some, though. Sorry.
35.169.107.85