Afghanistan
Afghanistan: Ban condemns deadly attack near Kabul's Supreme Court building
[UN.ORG] Afghanistan: Ban condemns deadly attack near Kabul's Supreme Court building

Secretary-General
the ephemeral Ban Ki-moon


... of whom it can be said to his credit that he is not Kofi Annan...


today urged an immediate halt to attacks targeting civilians in Afghanistan following a

suicide kaboom

near the Supreme Court building in the capital city.

In a statement from his spokesperson, Secretary-General Ban condemned the 11 June attack on civilian Government workers which he said was "timed and located to maximize civilian casualties."

"Targeted attacks against civilians are unacceptable and a serious breach of international humanitarian law," Mr. Ban's spokesperson said.

Mr. Ban "calls upon those responsible to immediately halt such attacks, which only add further to the suffering of the Afghan people."

The attack, for which the Taliban

grabbed credit

, killed at least 17 civilians, wounding some 40 more.
Posted by: Fred || 06/14/2013 00:00 || Comments || Link || E-Mail|| [6465 views] Top|| File under: Taliban
Africa North
Qatar Airways suspends Benghazi flights
[Libya Herald] Qatar Airways has suspended flights between Benghazi and Doha following an incident yesterday at Benghazi's Benina Airport when protestors prevented non-Libyan passengers arriving from Doha from going through passport control. Said to be mostly Bangladeshis, they were forced to fly back to Qatar. Libyan passengers heading to Doha were also reported prevented from flying.

According to a member of Benghazi Local Council who did not want to be named, the protestors were members of the Ezzedine Al-Waqwaq brigade. He said they accused Qatar of interfering in Libya's internal affairs and threatened to shoot at Qatar Airways aircraft if they flew in again. The Libya Herald has also been told that the pilot of the plane was personally told not to fly in again.

Al-Waqwaq is prominent federalist linked to Cyrenaica Military Council. He lives near the airport.

Speaking on TV, another councillor, Garah Al-Khafifa, called for rapid intervention from the army and police to ensure the airport's safety.

The head of the airport, Jamal Al Aqali, has said that the protestors were unarmed. He was also quoted in some of the local media as saying that his administration did not know who the protestors were but that the suspension would continue until security in the airport was assured.

Posted by: Fred || 06/14/2013 00:00 || Comments || Link || E-Mail|| [6465 views] Top|| File under: Arab Spring
Libya issues ultimatum to militias
[MAGHAREBIA] Last week-end's bloody attack on anti-militia protesters in Benghazi stirred a large debate about the role of the military in a country that has been suffering from security turmoil since the fall of the Qadaffy regime.

Militias will have to either lay down their arms or join the army by the end of the year, Tripoli


...a confusing city, one end of which is located in Lebanon and the other end of which is the capital of Libya. Its chief distinction is being mentioned in the Marine Hymn...


Post quoted Libya's new chief of staff, Col. Salem al-Gnaidy, as saying on Wednesday (June 12th).

Al-Gnaidy's demand was issued after last Saturday's deadly fighting in Benghazi between protesters and the Libya Shield militia that left 31 dead and at least 70 injured.

Fighting erupted after some 200 demonstrators tried to dislodge the "Libya Shield" First Brigade (Deraa 1) from its barracks in the Budazirah neighbourhood of Benghazi. They encircled the headquarters and called on regular security forces to step in.

It is unclear what prompted the confrontation. According to Libya Herald, Shield 1 "has a reputation of being pro-Islamist, unlike Shield 2, which is considered more sympathetic to the federalists".

On Tuesday, al-Gnaidy warned armed battalions of the consequences of continued security problems caused by armed militias.

"Patience is beginning to run out," he said at a news conference.

Al-Gnaidy gave the armed battalions the choice between joining the army and working under his command or facing the law.

"We'll set a date for handing in weapons in coordination with the government and General National Congress (GNC)," he added. "We welcome all factions that want to join the army, and we're ready to pay bonuses or rewards to each brigade that hands in their weapons and sends its members to join the army."

The Saturday attack caused considerable anger among Libyans, who demanded the establishment of a national army and the dissolving of armed militias.

"The government announced an investigation on the

festivities

without revealing its purpose," Libyan media figure Khaled Mhir said. "We are still waiting for the report of the government's investigation to understand, who fired first?"

"Suspension alone is not enough: anarchic weapons must be eliminated too, in a way that ensures employment for young jobseekers in various sectors, according to the possibilities of each and every one of them," wrote lawyer and human rights


...which are usually open to widely divergent definitions...


activist Abdullah Mesmari on his blog.

Party of Change official Mohamed Ghenim wondered if it was better to activate the army or to build a new national one in Libya "from patriotic and sincere elements".

Journalist Thouraya Khalil pointed to the fact that Qadaffy dissolved the military. "It was replaced with brigades and militias under the leadership of the chief of staff and subject to the control of Qadaffy's sons," she said.

Tobruk resident Salem Bayoudh witnessed the Saturday

festivities

: "I saw young people gathered at the gates of the battalion and asking for the removal of the emperor ruling it. After that we saw shooting and anti-aircraft missiles on unarmed people. I saw it with my own eyes."

The head of the joint security chamber, Brig. Gen. Mohammed al-Sharif talked about the difficulties ahead in defusing tensions in Benghazi. Not only are there shortages of equipment, vehicles, shields and communication assets, which he said "are very important for our work", but only half of the allocated budget is available for use.

"We want security and safety under the army and police," Benghazi public sector employee Youssef al-Zawi said.

"We want state institutions; we are fed up with militias and their acts," he added. "They observe no laws."
Posted by: Fred || 06/14/2013 00:00 || Comments || Link || E-Mail|| [6461 views] Top|| File under: Arab Spring
Tripoli Court again postpones trial of Baghdadi Al-Mahmoudi
[Libya Herald] A court in Tripoli has once again adjourned the trial of Qaddafi's last prime minister, Al-Baghdadi Al-Mahmoudi, and those charged with him -- Al-Mabrouk Zamhoul and Amer Tirfas -- this time to 7 August.

The court agreed to the delay following a request from Tirfas' defence laywer who had recently been appointed and needed of time to review the case.

The three are facing charges of having taken actions leading to the murder of Libyan citizens and of embezzlement, in particular transferring €15 million to private accounts in Tunisia to pay for logistic support for the former regime, along with other accusations of financial and administrative irregularities.

Mahmoudi, who was wearing blue prison clothes in court, faces separate charges including association with criminal groups and incitement to rape. They are not being examined in the present case.

Zahmoul and Tirfas are said to have been senior officials in an investment company run by Seif Al-Islam.

Speaking after the adjournment, prosecution spokesman Sadiq Al-Sur was quoted as saying that "three to four billion Libyan dinars were used by the accused during the insurrection to corrupt politicians, both at home and abroad, in order to gain their support for the regime".

Posted by: Fred || 06/14/2013 00:00 || Comments || Link || E-Mail|| [6462 views] Top|| File under: Arab Spring
Africa Subsaharan
Most top officials of police, paramilitary agencies incompetent - Jonathan
[Nigerian Tribune] PRESIDENT
Goodluck Jonathan


... 14th President of Nigeria. He was Governor of Bayelsa State from 9 December 2005 to 28 May 2007, and was sworn in as Vice President on 29 May 2007. Jonathan is a member of the ruling People's Democratic Party (PDP). He is a lover of nifty hats, which makes him easily recognizable unless someone else in the room is wearing a neat chapeau...


has said that most

brass hats

of the Police and para military agencies are incompetent which is why most Nigerians do not have confidence in them.

Speaking on Wednesday at the swearing in ceremony of the chairman and members of the Police Service Commission (PSC) at the State House, Abuja, said he believed they are incompetent because the yardstick being used for their promotion is not based on merit, competence and performance.

"I believe that the story of Immigration is the same with most of our services. I believe that is why the performance of some of our military and para-military officers is abysmal. Because the yardstick being used for promotion is not based on competence, merit and performance," he said.

Jonathan, who revealed the advice he received to sack all officers from the rank of Assistant Commissioner of Police (ACP) and above at the Police Headquarters, Abuja following the June 2011 attack by members of the Boko Haram
... not to be confused with Procol Harum, Harum Scarum, possibly to be confused with Helter Skelter. The Nigerian version of al-Qaeda and the Taliban rolled together and flavored with a smigeon of distinctly Subsaharan ignorance and brutality...
sect, noted that Nigerians have no confidence in the police.

He said following the bombing of the Police Headquarters, he was advised to sack all the senior officers as people wondered how a local terrorist group could successfully carry out such attack.

Jonathan said: "Even now that we have challenges, you will see that, especially when the Police Headquarters was bombed, some people came to me and said, Mr. President, sack all

coppers

working in that place from Assistant Commissioner of Police and above.

"I did not sack any because of that incident but that was the advice I got, that if you do that, subsequent people that would be posted there will sit up. How could the police allow their headquarters to be bombed by the local group called Boko Haram?'"

Jonathan observed that the problem with the services has to do with indiscipline and subjugation of merit in issues of promotions which throw up mediocre officers.

According to the President, "You will agree with me that Nigerians don't have so much confidence in the Nigerian police but Nigerian police is good. The Nigerian Police that work outside under United Nations


...boodling on the grand scale...


are highly honoured, highly commended and Okiro (Mike) will agree with me. But once we come back home, that is not reflected in what we do."
Posted by: Fred || 06/14/2013 00:00 || Comments || Link || E-Mail|| [6462 views] Top|| File under: Boko Haram
Arabia
Saudi Arabia arrests dozens in protest over prisoners
[Pak Daily Times] Saudi security forces tossed in the slammer
Drop the gat, Rocky, or you're a dead 'un!
dozens of people this week during protests by families seeking freedom for relatives placed in durance vile
Maw! They're comin' to get me, Maw!
on security charges, activists and witnesses said.


That worked out well. Or not, as the case may be...

Families of security detainees have regularly staged small protests in Riyadh and some other cities over the past two years in defiance of a government ban on demonstrations. They accuse the government of holding their relatives without trial or failing to release them after they were found innocent or had completed their sentence.
Posted by: Fred || 06/14/2013 00:00 || Comments || Link || E-Mail|| [6464 views] Top|| File under:
Human Rights Watch calls for probe into Sunday killings
[Yemen Post] This Thursday Human Rights Watch


... dedicated to bitching about human rights violations around the world...


, a prominent rights organization, called on the Yemeni government to launch an investigation into last Sunday's events, when 13 Zaidi

gunnies

were

bumped off

by the authorities in the capital,

Sana'a after they tried to take by storm the Intelligence Agency headquarters.

The Houthis, a former Zaidi rebel group based in the northern province of Sa'ada now going by the name of Ansar Allah (the Party of God) marched on Sunday in Sana'a, demanding the immediate release of several of their men, all currently sitting in jail.

HRW said the group had hoped that the release of 17 political prisoners earlier this month following much public pressure would prompt the government to show lenience in their case as well.

Faced with a resounding no from the presidential palace, demonstrators turned violent. Eye witnesses recalled that far from being spontaneous, the attack against Yemen Intelligence Agency seemed to have been carefully planned and rehearse, with men being clearly aware of what they were doing, how, when and where.

Regardless, HRW slammed the coalition government for its lack of restraint.

"The Yemeni security forces' brutal response to the pro-Huthi demonstration suggests that President Hadi's security reforms have had little impact," said Sarah Leah Whitson, HRW Middle East and North Africa director . "It is now up to the government to show that it can conduct a serious inquiry into this deadly episode and prosecute all those responsible for unlawful deaths and injuries," she added.

Protesters already complained to HRW they suffered unjust and cruel treatment by the hands of the authorities, recalling the arrival of armored vehicles to break up their march. The security services used water cannons and tear gas under the crowd, technics men said are reminiscent of former President President-for-Life Ali Abdullah Saleh


... Saleh initially took power as a strongman of North Yemen in 1977, when disco was in flower, but he didn't invite Donna Summer to the inauguration and Blondie couldn't make it...


's repressive crowd control tactics.

"We yelled out our basic human rights


...which are often intentionally defined so widely as to be meaningless...


of free speech and the right to gather, and then said that we would not leave until the 10 prisoners were released," a protester told HRW. He added, "I saw them, some in uniform and some in plain clothes, shooting protesters in the head and chest."

Video footage shot by a protester and posted on YouTube shows some protesters reacting to the shooting and water cannons, by throwing rocks and lighting fires with kerosene and gasoline in the square in front of the NSB headquarters.

Contradictory statements are already emerging on the events of the day with state officials claiming that security forces opened fire after protesters attacked the building with automatic weapons and grenades in an attempt to storm it, while protesters allege they were shoot at while trying to help the injured. Others recalled soldiers chasing protesters out of the square and down various alleyways, following some into a neighborhood graveyard and then firing at them with handguns.

With dozens of Houthis

gunnies

now in prison since Sunday, security experts have warned against yet another show down between the Houthis' militia and the government forces, an escalation of violence which could jeopardize political negotiations.

A Houthi
...a Zaidi Shia insurgent group operating in Yemen. They have also been referred to as the Believing Youth. Hussein Badreddin al-Houthi is said to be the spiritual leader of the group and most of the military leaders are his relatives. The Yemeni government has accused the Houthis of having ties to the Iranian government, which wouldn't suprise most of us. The group has managed to gain control over all of Saada Governorate and parts of Amran, Al Jawf and Hajjah Governorates. Its slogan is "God is Great, Death to America", Death to Israel, a curse on the Jews" ...
spokesperson said Sunday evening that 24 protesters were

in jug

, but the current number could not be confirmed. "Yemeni authorities should ensure that any protesters still in detention are treated humanely and released if not promptly charged, "Human Rights Watch said, reminding Yemen officials of the UN Basic Principles on the Use of Force and Firearms by Law Enforcement Officers state that law enforcement officials "shall, as far as possible, apply non-violent means before resorting to the use of force and firearms... In the dispersal of assemblies that are unlawful but non-violent, law enforcement officials shall avoid the use of force or, where that is not practicable, shall restrict such force to the minimum extent necessary." Law enforcement officials should not use firearms against persons "except in self-defense or defense of others against the imminent threat of death or serious injury."
Posted by: Fred || 06/14/2013 00:00 || Comments || Link || E-Mail|| [6463 views] Top|| File under: Houthis
Saudi King Cuts Short Morocco Vacation
[An Nahar]
King of the Arabians, Sheikh of the Burning Sands Abdullah


... Fifth out of 37 sons of King Abdulaziz to ascend to the throne. He is, after his half-brothers Bandar and Musa'id, the third eldest of the living sons of Abdul Aziz ibn Saud. Abdullah's mother is from the Rashid clan, longtime rivals of the Saud. He has 6 sons and 15 daughters and about $20 billion. His youngest son is just seven years old...


bin Abdul Aziz cut short his vacation in Morocco and decided to return to the kingdom on Thursday evening.

The monarch and his entourage have already left Morocco, according to information obtained by Naharnet.

The information come amid media reports that the Saudi military command has ordered measures that resemble a state of alert.

According to the reports, the army has suspended the vacations of soldiers amid unusual military moves in the bases that are close to the border with Jordan, especially the Tabuk military base.

Observers linked the king's sudden return and the military measures to the developments of the military situation in Syria.
Posted by: Fred || 06/14/2013 00:00 || Comments || Link || E-Mail|| [6461 views] Top|| File under: Govt of Syria
Bangladesh
BNP, allies count on Hefajat clout
[Bangla Daily Star] The BNP-Jamaat-led 18-party opposition wants Qawmi madrasa-based Hefajat-e Islam as an ally at the next general elections in order to exploit religion and win as many votes as possible capitalising on the people's Islamic sentiment.

The alliance has minimised distances with the Hefajat in the course of the last four months' programmes against Shahbagh youths, labelling them anti-Islamic and atheists.

"Now we want to make further progress based on recent understandings," said a source in the alliance. "We want to wipe out all differences with the Hefajat to make them our ally in the upcoming elections."

The opposition's goal of allying itself with the Hefajat is to bag the votes of its followers across the country and get them in its polls campaigns, bringing to the fore the "anti-Islam atheist" issue, the source added.

Harun Izhar Chowdhury, research and training secretary of Hefajat, told The Daily Star Wednesday, "Our movement is against anti-Islam atheists.

"If our movement influences the upcoming national elections, we have nothing to do."

He added if the present government doesn't meet the Hefajat's 13-point demand, definitely the "atheist" issue will remain a subject for discussion at polls time.

"We have no specific plan yet for the elections. We will not ask voters to vote for the BNP or the 18-party alliance or any other party. But, of course, we will continue to ask the people not to vote for atheists and the supporters of atheists," Harun said.

"We are even asking people to boycott our enemies socially," the Hefajat leader said, adding, "Anti-Islamic atheists are our enemies."

Harun said, "It is not our concern as to who will be benefited and who will be the loser in the elections because of our campaign. We will just continue our movement for Islam."

Another leader of the Hefajat, wishing anonymity, said a decision on its next course of action was pending because of Qawmi madrasa exams scheduled to end by the Ramadan.

Meantime, the 18-party alliance source said an informal effort was going on to ensure Hefajat's support at the next parliament elections for the BNP-led alliance.

The source observed that many of the Hefajat followers did not turn up to cast their ballots in the last elections as they do not believe in elections or democracy and many did not vote for the BNP and Jamaat.

So the BNP-Jamaat alliance wants to capture this vote bank at the next parliamentary elections, likely to be held at the end of this year or the beginning of 2014.

Contacted yesterday, Khandaker Mosharraf Hossain, member of the BNP standing committee, said his party supported some of the demands of the Hefajat. "We in principle supported Hefajat in its movement."

So, he added, it is quite natural that Hefajat will lend its moral support to the 18-party alliance in the next parliamentary elections.

Hefajat, launched on January 10, 2010 to oppose the education policy and amendments which were in the spirit of the original 1972 constitution, was not on the scene when the Shahbagh movement started on February 5.

The Islamist group then took centre stage in recent days as an opposite force to the Shahbagh Gonojagoron Mancha pressing for the maximum punishment for war criminals.

Its presence was felt with the February 15 killing of Rajib, a blogger who was branded an atheist.

Hefajat was known as anti-Jamaat-e-Islami
...The Islamic Society, founded in 1941 in Lahore by Maulana Sayyid Abul Ala Maududi, aka The Great Apostosizer. The Jamaat opposed the independence of Bangladesh but has operated an independent branch there since 1975. It maintains close ties with international Mohammedan groups such as the Moslem Brotherhood. the Taliban, and al-Qaeda. The Jamaat's objectives are the establishment of a pure Islamic state, governed by Sharia law. It is distinguished by its xenophobia, and its opposition to Westernization, capitalism, socialism, secularism, and liberalist social mores...
, a key component of the 18-party alliance. Still, it has enjoyed open support from the opposition in making its anti-Shahbagh programmes a success.

The top-brass of the Jamaat, historically known as an anti-liberation force and patron of communal politics, is behind bars on war crimes charges. The Shahbagh activists, including online activists and bloggers, all along have demanded banning the Jamaat.


Posted by: Fred || 06/14/2013 00:00 || Comments || Link || E-Mail|| [6461 views] Top|| File under: Jamaat-e-Islami
China-Japan-Koreas
North Korea slams South for talks failure
[Pak Daily Times]
North Korea on Thursday accused South Korea of deliberately sabotaging planned high-level talks with "arrogant obstructions" and warned that prospects for any future dialogue had been severely damaged.

The two Koreas had initially agreed to hold their first high-level talks in six years in Seoul on Wednesday and Thursday this week, but they were called off at the last minute following a dispute over protocol.

The talks initiative had been seen as a step forward after months of soaring military tensions, but its collapse has instead resulted in a sizeable backwards stride.

Even the one positive development -- the restoration of an inter-government hotline -- seemed in doubt, with the North refusing to answer calls from the South since Wednesday morning.

"The South side had no intent to hold dialogue from the beginning," said a

front man

for the North's Committee for the Peaceful Reunification of Korea (CPRK) -- the state body that handles inter-Korean issues. "It only sought to create an obstacle to the talks, delay and then torpedo them," he said in a statement carried by the official Korean Central News Agency, accusing the South of "arrogant obstructions and deliberate disturbance".
Posted by: Fred || 06/14/2013 00:00 || Comments || Link || E-Mail|| [6472 views] Top|| File under: Commies
Europe
EU Funding of Anti-Israel NGOs
h/t Gates of Vienna


In a new report presented to members of the European Parliament, NGO Monitor details the damaging impact of highly secretive European Union funding for radical political advocacy Non-Governmental Organizations (NGOs).

According to the Jerusalem-based NGO Monitor, EU funds are going to organizations involved in anti-Israel boycotts and violent demonstrations, which undermine the EU's efforts to secure peace in the Middle East.

The report, Lack of Due Diligence and Transparency in European Union Funding for Radical NGOs, shows how EU-funded NGOs lead the campaigns to demonize Israel through the boycott, divestment and sanctions (BDS) - actions that entirely contradict the EU's proclaimed objectives of supporting peace and democratic development.


Some European traditions have not been abandoned.
Posted by: g(r)omgoru || 06/14/2013 11:49 || Comments || Link || E-Mail|| [6462 views] Top|| File under:
Home Front: WoT
60,000 acre Turkish govt mega mosque complex will target abolishing Islamophobia
The "Turkish village" complex will be built on 60 thousand acres area in Maryland province of the US with an aim to abolish Islamophobia following September 11 attacks.

Dr. Yasar Colak, Washington Embassy Religious Affairs Counselor and President of Turkish American Community Center, expressed they made a dream come true of Muslims in America.

Land for the Turkish village was bought in 2003, the construction began in 2012 and it is planned to conclude within 1.5 years, Colak said adding the new building would be designed in accordance with 16th century Ottoman architecture and there would be a museum for displaying Turkish-Islamic work of art.

"We will show our friends in the US who we actually are and the main principle of our civilization. We will present our peaceful culture. We will try to erase the bad reputation of Muslims and Islam created following September 11 attacks," Colak said.

"Turkish village will have sports facilities for the young and a garage complementary of the mosque. There is also a cultural center with exhibition halls, conference halls and library," Colak noted.

Colak added that the funding for the project was supported through donations by Muslims, alongside the support of the Turkish Religious Affairs.
Posted by: tipper || 06/14/2013 16:43 || Comments || Link || E-Mail|| [6459 views] Top|| File under:
House blocks Guantanamo detainee transfers to Yemen
The U.S. House of Representatives voted Friday to restrict transfer of detainees to Yemen, a move designed to stall the closing of the prison at Guantanamo Bay.

In a vote of 236-188, the House voted to pass an amendment to the 2014 Defense Authorization Bill from Rep. Jackie Walorski, R-Ind., prohibiting use of federal funds to transfer detainees to Yemen, significant because 56 of the 86 detainees cleared for release are from Yemen, the Washington newspaper The Hill reported Friday.

President Barack Obama said last month he would lift a restriction on transferring detainees to Yemen to jump start the transfer of cleared detainees, but Walorski warned Yemen has been a hotbed of terrorist activity and home to al-Qaida in the Arabian Peninsula.

"We cannot warehouse these people forever," said Rep. Adam Smith, D-Wash., in opposition to the measure. "We need to give the president options, not restrict him."

The defense bill includes restrictions on moving detainees to U.S. soil, making it all but impossible for the president to close the prison in Cuba, although he does have the power to transfer a detainee with a country to which to return, the newspaper noted.


Posted by: tipper || 06/14/2013 16:33 || Comments || Link || E-Mail|| [6464 views] Top|| File under:
India-Pakistan
Musharraf arrested in Bugti murder case
[Pak Daily Times] Former military ruler
Pervez Perv Musharraf


... former dictator of Pakistain, who was less dictatorial and corrupt than any Pak civilian government to date ...


was formally locked away
Don't shoot, coppers! I'm comin' out!
by a police team from Balochistan


...the Pak province bordering Kandahar and Uruzgun provinces in Afghanistan and Sistan Baluchistan in Iran. Its native Baloch propulation is being displaced by Pashtuns and Punjabis and they aren't happy about it...


in the Akbar Bugti murder case on Thursday. Subsequently, an anti-terrorist court ordered a two-week judicial remand of the former military ruler. Musharraf is to remain at his farmhouse for the duration of the remand. The farmhouse at Chak Shahzad had earlier been declared a sub-jail for the former president. Bugti was killed on August 26, 2006 during a military crackdown.
Posted by: Fred || 06/14/2013 00:00 || Comments || Link || E-Mail|| [6462 views] Top|| File under: Govt of Pakistan
Pakistan conveys concerns to US over drone attacks
[Pak Daily Times] Foreign Office spokesperson Aizaz Ahmad Chaudhry has said Pakistain had emphatically conveyed to the United States its concerns over drone strikes. The FO said there was across-the-board political consensus in Pakistain that drone attacks in its tribal areas should be stopped. Addressing a weekly news briefing, Chaudhry said the prime minister had clearly called for an end to drone strikes. He said on the prime minister's instructions, the Special Assistant to the prime minister had summoned the US charge D'affairs to convey a strong message that the drone strikes violate Pakistain's

illusory sovereignty

, international law, UN Charter and the norms of inter-state relations. Protesting at the high level shows the importance the government attaches to this matter, he added. He said there was a growing international debate


... an expenditure of personal wind at the national level that leads to face-making and other histrionics but can't be shown to have ever solved an issue ...


over humanitarian and legal implications of drone strikes.
Posted by: Fred || 06/14/2013 00:00 || Comments || Link || E-Mail|| [6463 views] Top|| File under: Govt of Pakistan
Israel-Palestine-Jordan
UN talking to Sweden on Golan force
[Bangla Daily Star] The UN is in exploratory talks with Sweden about its participation in a beefed-up peacekeeping force between Syria and the Israeli-occupied Golan Heights, Swedish and Israeli officials said yesterday.


"Ya, sure! We bane next in th' barrel!"


The UN has asked Swedish Foreign Minister Carl Bildt whether the Scandinavian country would consider sending troops to the UN Disengagement Observer Force (UNDOF) after Austrian troops have begun withdrawing as a result of attacks and abductions of peacekeepers.
Posted by: Fred || 06/14/2013 00:00 || Comments || Link || E-Mail|| [6466 views] Top|| File under:
Syria-Lebanon-Iran
UN says US move to give arms to Syrian rebels will do nothing to end conflict
United Nations secretary-general Ban Ki-moon says the United States' decision to provide arms to rebel fighters in Syria would not be helpful.

The Obama administration said yesterday it had reviewed intelligence reports and concluded that forces loyal to Syrian president Bashar al-Assad had used banned weapons, including sarin, in attacks that killed up to 150 people.

But Mr Ban says he has been "consistently clear that providing arms to either side would not address this current situation. There is no such military solution."

"Only political solutions can address this situation sustainably."
Posted by: tipper || 06/14/2013 20:26 || Comments || Link || E-Mail|| [6477 views] Top|| File under:
Obama steps up military aid to Syrian rebels
President Barack Obama's decision to authorize lethal aid to Syrian rebels marks a deepening of U.S. involvement in the two-year civil war. But U.S. officials are still grappling with what type and how much weaponry to send the opposition forces and how to ensure it stays out of the hands of extremists battling for control of Syria.

U.S. officials confirmed Obama's authorization Thursday after the White House announced it had conclusive evidence that Syrian President Bashar Assad's regime used chemical weapons against opposition forces. Obama has said the use of chemical weapons would cross a "red line," suggesting greater American intervention.

While a small percentage of the 93,000 people reportedly killed in Syria are said to have died from chemical weapons -- U.S. intelligence puts the number at 100 to 150 -- the White House views the deployment of the deadly agents as a flouting of international norms. Ben Rhodes, Obama's deputy national security adviser, said the multiple chemical weapons attacks gave greater urgency to the situation.

"Suffice it to say this is going to be different in both scope and scale in terms of what we are providing," Rhodes said of the ramped-up U.S. response. But he added the U.S. would make specific determinations "on our own timeline."

The Obama administration could give the rebels a range of weapons, including small arms, assault rifles, shoulder-fired remote-propelled grenades and other anti-tank missiles. The opposition forces could operate most of that equipment without significant training.
Posted by: tipper || 06/14/2013 04:51 || Comments || Link || E-Mail|| [6476 views] Top|| File under:
Iran Eyes 30 Nuclear Bombs A Year: Israel Minister
[AFP] Iran is working round the clock to enlarge its nuclear infrastructure with the eventual aim of developing an industry capable of building up to 30 bombs a year, an Israeli minister charged on Monday.

Speaking to

news hound

s in Jerusalem, Intelligence Minister Yuval Steinitz said Tehran was "very close" to crossing the red line laid out by Israeli Prime Minister Benjamin Netanyahu last year.

But he said it was biding its time and building uranium-enrichment facilities before making the final push for weapons-grade material.

"The Iranians are getting very close now to the red line... They have close to 200 kilos -- 190 kilos (418 pounds) -- of 20 percent enriched uranium," Steinitz said.

"Once they have 250 kilos, this is enough to make the final rush to 90 percent," the level of enrichment required for a nuclear warhead, he said in a presentation to the Foreign Press Association.

"It is a matter of weeks or maybe two months to jump from 20 percent to 90 percent with so many centrifuges," he said.

"What they are doing now -- instead of crossing the red line, they are widening and enlarging their capacity by putting in more centrifuges, faster centrifuges."

Iran's aim, he charged, was to build a nuclear arsenal, not just a single bomb.

"Many people are saying it's a question of the Iranian bomb - whether they will have it or not. No. We are speaking about an Iranian arsenal."

Tehran's big fear was that a Western military strike could wipe out their nuclear facilities "within a few hours," he said.

"The Iranians feel very vulnerable, especially from American air operations. This is their main concern -- that if the West, if NATO


...the North Atlantic Treaty Organization. A collection of multinational and multilingual and multicultural armed forces, all of differing capabilities, working toward a common goal by pulling in different directions...


, if America decide to attack them, a few hours of accurate air raids might destroy their nuclear facilities."

Israel and many Western governments suspect Iran is using its civilian nuclear programme as cover for developing a weapons capability, a charge denied by Tehran.

But the Jewish state, the Middle East's sole, if undeclared, nuclear power, has refused to rule out a pre-emptive military strike to prevent it.

Steinitz also ruled out any change in policy that might result from the Iranian presidential elections which are to take place on Friday, saying the result was already known.

"Nothing is going to change. There will be, unfortunately, no significant changes because of these so-called elections because (supreme leader Ayatollah Ali) Khamenei has already won," he said.

"He is the leader and he makes the decisions and he already made his decision to spend many billions of dollars on building this nuclear industry with only one aim," he charged.

"The decision was already made to get nuclear weapons -- you don't spent so much money and you don't suffer $70 billion of losses (due to international sanctions) in one year only to show that you can spin some centrifuges," he concluded.
Posted by: trailing wife || 06/14/2013 00:21 || Comments || Link || E-Mail|| [6464 views] Top|| File under: Govt of Iran
Iran Says Hizbullah Fighting 'Enemies' Plans' in Syria
[An Nahar] Iran on Thursday expressed that Hizbullah's involvement in the Syrian war is a defense against "the enemies' plans," stressing that the party does not interfere in "sectarian conflicts."

"All the Islamic world respects and values Hizbullah for its fight against the enemies of Islam, particularly against the Zionists," Iranian foreign ministry's spokesperson Abbas Araqji said, explaining that the party's "procedures in defending Syria aim at facing the enemies' plans."

"Hizbullah is a symbol of resistance against the Zionist entity," he remarked,

Araqji said the party "has proved that it does not interfere in sectarian and internal conflicts."

Commenting on Influential

Mohammedan

holy man

Youssef al-Qaradawi
...crackpot Egyptian Islamist theologian. He is best known for his program Shariah and Life on Al Jazeera, with an estimated audience of 60 million kindred souls worldwide. He is also well-known for IslamOnline, which occasionally advocates things like slavery and thumping the old lady with a rod no thicker than an inch, and has published more than 120 books, including Islam: The Future Civilization. Joe has long had a prominent role within the intellectual leadership of the Moslem Brüderbund. Some of his views have been controversial in the West, though less so among the rubes of the Mysterious East, and he was refused entry to the United Kingdom in 2008. In 2004, 2,500 Muslim academics from Saudi Arabia, Iraq and from the Palestinian territories condemned Qaradawi, and accused him of giving Islam a bad name....
's criticism of Hizbullah, Araqji stated: "He (al-Qaradawi) might have gotten confused between God and Satan."

"What is expected from al-Qaradawi, who's the godfather of Takfiri
...an adherent of takfir wal hijra, an offshoot of Salafism that regards everybody who doesn't agree with them as apostates who most be killed...
groups, is to work towards uniting

Mohammedan

s."

Al-Qaradawi lashed out at Hizbullah's involvement in Syria earlier in June, calling it the "party of Satan."

He also called on Sunni

Mohammedan

s to join the rebels fighting the Syrian regime.

Qaradawi, a controversial figure in the West but who has millions of supporters, mostly from the

Moslem Brüderbund

, also hit out at Iran for backing the Syrian regime of
Hereditary President-for-Life Bashir Pencilneck al-Assad


Before going into the family business Pencilneck was an eye doctor. If he'd stuck with it he'd have had a good practice by now...


"Every

Mohammedan

trained to fight and capable of doing that (must) make himself available" to support the Syrian rebels, the

holy man

said at a rally in Doha late Friday.

"Iran is pushing forward arms and men (to back the Syrian regime), so why do we stand idle?" he said, branding Hizbullah, which means the party of God in Arabic, as the "party of Satan."

Posted by: Fred || 06/14/2013 00:00 || Comments || Link || E-Mail|| [6462 views] Top|| File under: Govt of Iran
Hariri: Hizbullah Has Ruined Fraternal Ties among Lebanese People
[An Nahar] Former Prime Minister Saad Hariri


Second son of Rafik Hariri, the Leb PM who was assassinated in 2005. He has was prime minister in his own right from 2009 through early 2011. He was born in Riyadh to an Iraqi mother and graduated from Georgetown University. He managed his father's business interests in Riyadh until his father's assassination. When his father died he inherited a fortune of some $4.1 billion, which won't do him much good if Hizbullah has him bumped off, too.


lamented on Thursday Hizbullah's fighting in Syria, which has ruined "the fraternal ties among the Lebanese people, especially between Sunnis and Shiites."

He said in an address to the Lebanese people: "

Leb

needs, now more than ever, the word of truth against the oppressive arms."

"The word of truth will halt the Iranian wars against the Lebanese people and their land," he declared.

"The word of truth will help liberate

Leb

from the illegitimate weapons and the hegemony of

gang

s," he added.

"No matter how many rockets these groups possess, they will never, at the end of the day, be able to create strife and break the unity of the state and the dignity of the people," Hariri stressed.

Posted by: Fred || 06/14/2013 00:00 || Comments || Link || E-Mail|| [6461 views] Top|| File under: Hezbollah
Iran presidential vote not free, fair: UN rights envoy
[Straits Times] Iran's presidential election has been neither free nor fair as Tehran has silenced journalists and opposition leaders in the run up to Friday's vote, a United Nations


...boodling on the grand scale...


(UN) human rights
...which often include carefully measured allowances of freedom at the convenience of the state...
investigator said in Spain.

Mr Ahmed Shaheed, UN special rapporteur on the human rights situation in Iran, warned in March that he was concerned that the outcome of the election would lack legitimacy because dozens of Iranian journalists were behind bars and hundreds of political prisoners remained

in jug

.

"I absolutely think the fears were warranted as has been bourne out by events," he told Agence

La Belle France

-Presse on the sidelines of the World Congress against the Death Penalty.

"The mass disqualification of candidates, especially for reasons that were not transparent and that appear to be quite unreasonable, for one violates the right to political participation.
Posted by: Fred || 06/14/2013 00:00 || Comments || Link || E-Mail|| [6462 views] Top|| File under: Govt of Iran
Franjieh: Suleiman Making Promises to West, Resistance Has Right to Intervene in Syria
[An Nahar] Marada Movement


the personal militia of Suleiman Franjieh, president of Lebanon at the outbreak of the civil war, currently Syrian toadies, but you never know when that could change...


leader MP Suleiman Franjieh on Thursday accused President Michel Suleiman


...before assuming office as President, he held the position of commander of the Leb Armed Forces. That was after the previous commander, the loathesome Emile Lahoud, took office as president in November of 1998. Likely the next president of Leb will be whoever's commander of the armed forces, too...


of "making promises to the West," stressing that Hizbullah "has the right to intervene in Syria" militarily.

"The president turned against the March 8 forces


... the opposition to the Mar. 14th movement, consisting of Hizbullah and its allies, so-called in commemoration of their Mar. 8th, 2006 demonstration of strength in Beirut ...


and when we reached a juncture, he made his choices, and here we raise a question: why did all these countries cling to him? Is he the 'Bismarck of

Leb

' or did he make promises to the West and endorsed their policies?" Franjieh said during an interview with LBCI television.

"The president wants to turn himself into a hero over the (Syrian) shelling (of Lebanese territory). When Syria makes a violation, he directly condemns it, but when Israel makes a violation, Baabda remains silent," Franjieh added.

The northern leader rejected any attack on any region in

Leb

, saying "we're against these violations, especially those committed by the Free Syrian Army."

Criticizing the Suleiman-sponsored Baabda Declaration -- which calls for

Leb

to disassociate itself from regional crises, most notably the one in Syria -- Franjieh said the declaration "was one of the tools that are aimed at bringing down Hizbullah after bringing down the Syrian regime."

"They wanted Hizbullah to hand over its weapons and as the regime did not fall, a new round of pressure started, and it can be war or other means," he added.

Posted by: Fred || 06/14/2013 00:00 || Comments || Link || E-Mail|| [6463 views] Top|| File under: Hezbollah
Muallem Sends Memo to Mansour, Urges Lebanese Army to 'Control Border'
[An Nahar] Damascus on Thursday called on the Lebanese army to "control the border to preserve security and stability," in the wake of Wednesday's Syrian air raid on the Bekaa border town of Arsal.

Caretaker Foreign Minister Adnan Mansour said he received a memo from Syrian Foreign Minister Walid Muallem about the situation on the border between the two countries.

Muallem cited the security agreements signed between

Leb

and Syria and underlined Damascus' "keenness on

Leb

's security," Mansour said.

The Syrian minister "stressed the importance that the Lebanese army control the border to preserve security and stability," urging Lebanese authorities to "take the necessary measures that strengthen the joint efforts between the two brotherly countries and peoples, in the framework of mutual keenness on respecting the

illusory sovereignty

and territorial integrity of the two states."

The Syrian memo comes after a Syrian helicopter gunship bombed Arsal on Wednesday morning, prompting the Lebanese army to issue an unprecedented statement in which it warned that it will immediately retaliate to any future attacks, as President Michel Suleiman


...before assuming office as President, he held the position of commander of the Leb Armed Forces. That was after the previous commander, the loathesome Emile Lahoud, took office as president in November of 1998. Likely the next president of Leb will be whoever's commander of the armed forces, too...


threatened to file complaints with the Arab League


...an organization of Arabic-speaking states with 22 member countries and four observers. The League tries to achieve Arab consensus on issues, which usually leaves them doing nothing but a bit of grimacing and mustache cursing...


and the U.N. Security Council.

Posted by: Fred || 06/14/2013 00:00 || Comments || Link || E-Mail|| [6463 views] Top|| File under: Govt of Syria
U.S. Military Plan to Arm Rebels Includes No-Fly Zone in Syria
[ONLINE.WSJ] A U.S. military proposal for arming Syrian rebels also calls for a limited no-fly zone inside Syria that would be enforced from Jordanian territory to protect Syrian refugees and rebels who would train there, according to U.S. officials.

Asked by the White House to develop options for Syria, military planners have said that creating an area to train and equip rebel forces would require keeping Syrian aircraft well away from the Jordanian border.

To do that, the military envisages creating a no-fly zone stretching up to 25 miles into Syria which would be enforced using aircraft flown from Jordanian bases and flying inside the kingdom, according to U.S. officials.

The White House is currently considering proposals to arm the rebels in Jordan, according to U.S. officials. White House National Security Council spokeswoman Caitlin Hayden declined to comment on the details of those deliberations.

The limited no-fly zone wouldn't require the destruction of Syrian antiaircraft batteries, U.S. officials said.

Officials said the White House could decide to authorize the U.S. to arm and train rebels in Jordan without authorizing the no-fly zone recommended by military planners. A White House announcement could come soon, officials said.
Posted by: Fred || 06/14/2013 00:00 || Comments || Link || E-Mail|| [6486 views] Top|| File under: Govt of Syria
Syria Has Used Chemical Arms on Rebels, U.S. and Allies Find
[NY Times] American and European intelligence analysts now believe that
Hereditary President-for-Life Bashir Pencilneck al-Assad


One of the last of the old-fashioned hereditary iron-fisted fascist dictators...


's troops have used chemical weapons against rebel forces in the civil war in Syria, an assessment that will put added pressure on a deeply divided

B.O. regime

to develop a response to a provocation that the president himself has declared a "red line."

According to an internal memorandum circulating inside the government on Thursday, the "intelligence community assesses that the Assad regime has used chemical weapons on a small scale against the opposition multiple times in the last year."

President B.O.

said in April that the United States had physiological evidence that the nerve gas sarin had been used in Syria, but lacked proof of who used it and under what circumstances. He now believes that the proof is definitive, according to American officials.

But a flurry of high-level meetings in Washington this week only underscored the splits within the

B.O. regime

about what actions to take to quell the fighting, which has claimed more than 90,000 people. The meetings were hastily arranged after Mr. Assad's troops -- joined by fighters from the

bad turban

group Hezbollah -- claimed the strategic city of Qusayr and raised fears in Washington th

on the lam

parts of the rebellion could be on the verge of collapse.

Senior State Department officials have been pushing for an aggressive military response, including Arclight airstrikes to hit the primary landing strips in Syria that the government uses to launch the chemical weapons attacks, ferry troops around the country, and receive shipments of matériel from Iran. But White House officials remain wary, and one American official said that a meeting on Wednesday of the president's senior advisers yielded no firm decisions about how to proceed.
Posted by: Fred || 06/14/2013 00:00 || Comments || Link || E-Mail|| [6461 views] Top|| File under: Govt of Syria
Hassan Rouhani has the momentum in Iran Prez Election
Since 21 May, when the guardian council announced the eight approved presidential candidates – excluding two prominent figures, the former president Akbar Hashemi Rafsanjani and Esfandiar Rahim Mashaei, a close ally of Mahmoud Ahmadinejad – the campaign had appeared to rouse little public interest.

According to a journalist in Tehran, that has changed in the capital. "You will not believe the election buzz in Tehran today. Everyone is talking about elections and who to vote for and everyone is advocating for [Hassan] Rouhani and trying to convince people to vote for him."

The campaign of the relatively moderate Rouhani, who served as chief nuclear negotiator under the reformist former president Mohammad Khatami, received a boost on Tuesday when Mohammad Reza Aref, Khatami's senior vice-president, bowed out of the race. Later in the day Rouhani received explicit endorsements from both Khatami and Rafsanjani.

Of the popular mood swing that followed, the Tehran journalist said, "I never saw this coming. Everyone was so without hope and talking about not ever voting again, and this morning things have changed 180 degrees. It's like someone put something in the water last night and this morning people are just different."
Posted by: lord garth || 06/14/2013 00:00 || Comments || Link || E-Mail|| [6476 views] Top|| File under:
Who's in the News
36
[untagged]
7
Arab Spring
6
Govt of Syria
4
Govt of Iran
3
Govt of Pakistan
2
Commies
2
Hezbollah
1
Houthis
1
Jamaat-e-Islami
1
Boko Haram
1
Taliban
1
al-Qaeda in North Africa
1
al-Qaeda in Arabia
Bookmark
E-Mail Me
The Classics
The O Club
Rantburg Store
The Bloids
The Never-ending Story
Thugburg
Gulf War I
The Way We Were
Bio
Merry-Go-Blog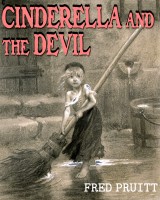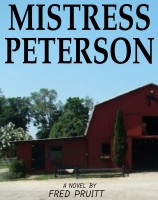 On Sale now!


A multi-volume chronology and reference guide set detailing three years of the Mexican Drug War between 2010 and 2012.

Rantburg.com and borderlandbeat.com correspondent and author Chris Covert presents his first non-fiction work detailing the drug and gang related violence in Mexico.

Chris gives us Mexican press dispatches of drug and gang war violence over three years, presented in a multi volume set intended to chronicle the death, violence and mayhem which has dominated Mexico for six years.
Click here for more information


Meet the Mods
In no particular order...


Steve White
Seafarious
Pappy
lotp
Scooter McGruder
john frum
tu3031
badanov
sherry
ryuge
GolfBravoUSMC
Bright Pebbles
trailing wife
Gloria
Fred
Besoeker
Glenmore
Frank G
3dc
Skidmark
Alaska Paul



Better than the average link...



Rantburg was assembled from recycled algorithms in the United States of America. No trees were destroyed in the production of this weblog. We did hurt some, though. Sorry.
54.80.173.217

Help keep the Burg running! Paypal: