Afghanistan
NYTimes: Afghan Army- many, deserters, many Taliban symps
KABUL, Afghanistan — The first thing Col. Akbar Stanikzai does when he interviews recruits for the Afghan National Army is take their cellphones.

Col. Akbar Stanikzai, right, a senior official at the Afghan Army's National Recruiting Center in Kabul, said: "Recruitment, it's like a machine: If you stopped, it would collapse."

He checks to see if the ringtones are Taliban campaign tunes, if the screen savers show the white Taliban flag on a black background, or if the phone memory includes any insurgent beheading videos.

Often enough they flunk that first test, but that hardly means they will not qualify to join their country's manpower-hungry military. Now at its biggest size yet, 195,000 soldiers, the Afghan Army is so plagued with desertions and low re-enlistment rates that it has to replace a third of its entire force every year, officials say.
Posted by: lord garth || 10/17/2012 09:51 || Comments || Link || E-Mail|| [6525 views] Top|| File under:
Europe
'Good Jew' hashtag is third most popular on French Twitter
[Times of Israel] Jewish groups protest wave of anti-Semitic messages

A French nonprofit said it was considering making complaints against some Twitter users following an

kaboom

of French-language anti-Semitic messages.

SOS Racisme, a

Gay Paree

-based anti-discrimination organization, made the statement on its website after the phrase UnBonJuif on Oct. 10 became the third most popular hashtag among French Twitter users.

Literally meaning "a good Jew," it served thousands of Twitter users to enter what the French daily Le Monde termed "a competition of anti-Semitic jokes."

One Twitter account registered to the username "Marcel Leblanc" posted a picture of an emaciated Jewish woman taken in a Nazi concentration camp as his or her interpretation of what "a good Jew" meant. Others tweeted that "a good Jew is a dead Jew."

Jonathan Hayoun, president of the Union of French Jewish Students, or UEJF, called on Twitter to "put in place a new system to moderate" anti-Semitic tweets. His organization expressed "grave concern" in light of how popular the hashtag has become.

On Monday, the most popular hashtag in

La Belle France

was LaRafle, meaning "the roundup" -- the title of a 2010 film about the Holocaust-era deportation of French Jews that was aired the previous day by TF1, a public broadcaster. Twitter defined the LaRafle hashtag as "related to UnBonJuif." Many tweets containing the LaRafle hashtag were anti-Semitic, and some users denied the Holocaust.

Michel Zerbib, director the news department of Radio J,

La Belle France

's largest Jewish radio station, said that anti-Semitic tweeting matches are "a new but unsurprising development, as the virtual space releases many of the inhibitions that limit anti-Semitic speech in the public sphere."
Posted by: trailing wife || 10/17/2012 00:00 || Comments || Link || E-Mail|| [6503 views] Top|| File under:
Karadzic tells war crimes court he should be rewarded
THE HAGUE: Bosnian Serb wartime leader Radovan Karadzic told the UN Yugoslav war crimes court on Tuesday that he should be rewarded as he had done everything to avoid war.


That's just crazy enough to work. At least to a courtroom full of European jurists...

"I should have been rewarded for all the good things that I've done because I did everything within human power to avoid the war and to reduce the human suffering," Karadzic told the Hague-based court as he began his defense against charges including genocide.

Arrested in 2008, Karadzic, 67, is notably on trial for his role in masterminding the massacre of almost 8,000 Muslim men and boys at the eastern Bosnian enclave of Srebrenica in July 1995. It was the worst atrocity on European soil since World War II. Bosnian Serb troops under the command of wartime general Ratko Mladic overran Dutch UN peacekeepers in the enclave and systematically killed their Muslim victims over several days.

Although he does not deny that killings took place, Karadzic has always questioned the scale of the massacre and said he was unaware that those taken prisoner by Bosnian Serb forces would be executed.

Karadzic is also being prosecuted by the UN court for his role in the 44-month siege of the Bosnian capital Sarajevo between May 1992 and November 1995 in which 10,000 people died under terrifying sniper and artillery fire. Like Mladic, he faces charges for his role in taking hostage UN observers and peacekeepers to use them as human shields during a NATO bombing campaign against Bosnian Serb targets in May and June 1995.
Posted by: Steve White || 10/17/2012 00:00 || Comments || Link || E-Mail|| [6479 views] Top|| File under:
Home Front: WoT
Critics slam White House on Benghazi attack
Critics assailed the White House on Tuesday for repeatedly refusing to explain lax security at the consulate in Libya and whether it deliberately withheld information from the public indicating the attack there had ties to a terror group.

"There are still questions about judgments and improper reporting left unanswered from both before and after the attack," Rep. Darrell Issa, R-Calif., said. "The more important thing we have to understand is exactly what went wrong and what's going to change."

Issa and other Republicans said U.S. Secretary of State
Hillary Rodham Clinton
... sometimes described as For a good time at 3 a.m. call Hillary and at other times as Mrs. Bill, never as Another Edmund Randolph ...
's statement on Monday that she is ultimately responsible for security failures at embassies did not answer why

President B.O.

and top aides blamed the attack on a spontaneous response to an anti-Islam video that never happened.
Posted by: Fred || 10/17/2012 00:00 || Comments || Link || E-Mail|| [6476 views] Top|| File under: Arab Spring
India-Pakistan
Parties urged to close 'armed wings'
[Dawn] Sunni Ittehad Council chairman Sahibzada Fazal Karim urged all political and religious parties on Monday to close their

cut-thoat

wings for the sake of maintaining peace in the country.

"I demand all political and religious parties to close their

cut-thoat

wings," the SIC head said, adding that the parties which had been coming into power again and again should let someone else rule the country.

Mr Karim, who heads a conglomerate of Sunni parties, was addressing scores of SIC workers who had gathered at Lahore railway station to welcome the participants of a 'train march' started under the Council aegis from Bloody Karachi


...formerly the capital of Pakistain, now merely its most important port and financial center. It may be the largest city in the world, with a population of 18 million, most of whom hate each other and many of whom are armed and dangerous...


on Oct 14 against the profane film, terrorism and US interference in the country's affair.

He said those who loved the Holy Prophet (

(PTUI!)

) would continue resisting those using various tactics to defame the

Mohammedan

s and Islam.

"As the UN and the US have disappointed the

Mohammedan

s allover the world by taking no action against the makers of profane film, we will continue our struggle to protect dignity of our Prophet by all means," he added.

Posted by: Fred || 10/17/2012 00:00 || Comments || Link || E-Mail|| [6473 views] Top|| File under: Govt of Pakistan
ANP lawmaker questions govt writ in Peshawar
[Dawn]
MNA Arbab Mohammad Zahir has expressed his grave concern over the attack on a police post in Ghaziabad and demanded of the government to take immediate steps to bring the situation under control.

"Where is the writ of the government if there are attacks on security posts and officers are killed and beheaded in this cruel manner," the ANP

politician

said.

The MNA from Beautiful Downtown Peshawar


...capital of Khyber Pakhtunkhwa (formerly known as the North-West Frontier Province), administrative and economic hub for the Federally Administered Tribal Areas of Pakistan. Peshawar is situated near the eastern end of the Khyber Pass, convenient to the Pak-Afghan border. Peshawar has evolved into one of Pakistan's most ethnically and linguistically diverse cities, which means lots of gunfire.


was referring to the brazen

bad boy

s' attack on Ghaziabad post on Sunday night that left six police and Frontier Constabulary men dead and 11

maimed

.

The

forces of Evil

seized SP rural, when rushed to the post that had been abandoned by his beleaguered colleagues, beheaded him and took away his head.

The attack created a scare and prompted the otherwise laid-back Provincial Police Chief Akbar Khan Hoti to call a high level meeting on Monday to discuss the situation.

Most of these attacks in the last month or so have happened in the election constituency of Mr Zahir.

In a statement, he said that government's claim of having restored writ had been exposed by the deteriorating law and order in the peripheral areas of Peshawar. "If this is the situation in the fringes of Peshawar, what would be the situation elsewhere," he questioned.

Posted by: Fred || 10/17/2012 00:00 || Comments || Link || E-Mail|| [6462 views] Top|| File under: Govt of Pakistan
Syria-Lebanon-Iran
Hezbollah drone reportedly manufactured in Germany
Downed UAV may have been similar to modified model airplanes that can be built at home, Lebanese paper says

The drone that penetrated deep into Israeli airspace nearly two weeks ago was manufactured in Germany by Siemens and Bockstiegel, and purchased by a fictitious Iranian company that was a front for Iran's Islamic Revolutionary Guard Corps (IRGC), the Lebanese newspaper Al-Jumhuriya reported on Wednesday.

According to the report, Siemens manufactured the drone's camera and remote control parts while Bockstiegel, which produces ships, provided light metal parts.

Last week, Hezbollah's chief Hassan Nasrallah confirmed responsibility for launching the aircraft, which he claimed was made in Iran.

The Lebanese newspaper's report also stated that Hezbollah possessed a large arsenal of similar UAVs (unmanned aerial vehicles) whose main purpose was to spy, not attack.

Another article by Al-Jumhuriya quoted an unnamed US Department of Defense official as saying that the UAV was similar to modified model airplanes that can be assembled at home. The source further claimed that the drone was capable of taking pictures but lacked the capacity to relay real-time information back to its handlers – confirming previous statements about the drone by Israeli officials.

In contrast, Iranian officials touted the UAV's infiltration of Israeli airspace as a demonstrable breakthrough. The Islamic Republic's Defense Minister Gen. Ahmad Vahidi said earlier this week that Hezbollah's launch of a drone into Israeli airspace proved Iranian military capabilities.
Posted by: Glinesh Craling7938 || 10/17/2012 08:48 || Comments || Link || E-Mail|| [6487 views] Top|| File under:
Iran Claims 'Dozens' Of Its Drones Have Spied On Israeli
[Times of Israel] Israel rejects accuracy of statement made by anonymous Iranian

A senior Iranian military official claimed Tuesday that Iranian-made surveillance drones have made dozens of apparently undetected flights into Israeli airspace from

Leb

in recent years to probe air defenses and collect reconnaissance data. An Israeli official rejected the account.

The Iranian official declined to give further details on the purported missions or the capabilities of the drones, including whether they were similar to the unmanned aircraft launched last week by

Leb

's Hezbollah and downed by Israeli warplanes. It also was impossible to independently verify the claims from the official, who spoke on condition of anonymity because he was not authorized to brief the media.

The Iranian assertions appear to be part of the Islamic Theocratic Republic's widening strategy to boast about military advances -- including warships and longer-range drones -- that Tehran says could reorder the balance of power in the region as the West and its allies boost pressure over Iran's nuclear ambitions. Iran's leaders also seek to portray Israel as vulnerable to Tehran and its proxies.

But an Israeli security official rejected the Iranian claims, saying last week's interception of a drone was the first time such an infiltration had occurred. He said Israel spotted the unmanned aircraft well before it entered Israeli airspace, determined it was not "dangerous" and then shot it down over uninhabited desert according to plan. The official spoke on condition of anonymity because an Israeli military investigation is still under way.

The Iranian official claimed drones made by the Islamic Theocratic Republic have made "dozens of flights over Israel" since the summer 2006 war between Hezbollah and Israel. He said Israeli defenses had been unable to detect the surveillance craft.

"The one that was shot down last week was not the first and will not be the last to fly into Israeli airspace," the official said.

Iran has often used its military moves to send messages to Israel and the US, which has key bases in Gulf Arab states such as the United Arab Emirates and Bahrain. Tehran last year sent warships into the Mediterranean Sea for the first time since the 1979 Islamic Revolution. Last month, Iranian military leaders gave details of a new long-range drone and tested fired four anti-ship missiles just before U.S.-led naval drills in the Gulf.

At the time, a senior Revolutionary Guard commander, Gen. Amir Ali Hajizadeh, also warned that US bases in the Gulf could face retaliatory strikes if Israel attacks Iran's nuclear sites.

On Tuesday, Iranian Foreign Ministry

front man

Rahmin Mehmanparast described Iran's military developments, including drones and missiles capable of reaching Israel, as a safeguard against a possible Israeli attack on nuclear sites.

Israeli Prime Minister Benjamin Natanyahu last month urged the international community to set a "red line" on Iran's uranium enrichment, which the West and its allies fear could lead to the development of atomic weapons. Iran says its nuclear efforts are only for energy and research.

"Basically, the possibility of a war breaking out increases when countries don't have the might to defend themselves. But when countries are powerful ... the possibility of aggression decreases," Mehmanparast told

news hound

s.

A member of the Iranian parliament, Abbas Ali Mansouri, said the drone's flight also showed Hezbollah's growing battlefield capabilities as Tehran's main client militia. Hezbollah could take an even higher profile for Iran if Syrian rebels oust Bashir al-Assad's regime in Damascus


...The capital of Iran's Syrian satrapy...


, another critical ally for the Islamic Theocratic Republic.

"It's crucial that Hezbollah is able to gather remarkable intelligence from inside Israel," he said.

At the United Nations


...When talk is your weapon it's hard to make yourself heard over the artillery...


, Israeli Ambassador Ron Prosnor called Assad, Hezbollah leader Sheik Hassan Nasrallah, and

Iran's diminutive President
Mahmoud Short Round Ahmadinejad a "trio of terror."

The Hezbollah drone flight took place a month after Iran unveiled a new long-range unmanned aircraft, which has been described by military officials as a key strategic addition to Iran's military capabilities with the ability to carry out reconnaissance missions or be armed with "bombs and missiles."

The Shahed-129, or Witness-129, has a range of 2,000 kilometers (1,250 miles) that can stay aloft for 24 hours, Iranian officials say.

But it's unclear whether the new drone contains any elements of an U.S. RQ-170 Sentinel drone that went down in eastern Iran in December. Iran said it has recovered data from the American unmanned aircraft and claimed it was building its own replica.

Iran frequently makes announcements about its strides in military technology, but it is virtually impossible to independently determine the actual capabilities or combat worthiness of the weapons Iran is producing.
Posted by: trailing wife || 10/17/2012 00:00 || Comments || Link || E-Mail|| [6475 views] Top|| File under: Govt of Iran
Newly Revealed Miniflame Virus Targets Iranian And Lebanese Computers
[Times of Israel] A new computer virus reportedly targeting systems in Iran and

Leb

aims to build upon the capabilities of two previously released superbugs suspected of being state-sponsored attempts at spying on Iran's nuclear program.

Computer security experts Kaspersky Labs released a report Monday on what they dubbed "miniFlame," a virus which they say works in tandem with the Flame and Gauss viruses to give controllers remote access to infected computers.

Kaspersky Labs has called Flame and Gauss, both discovered over the last several months, "massive spy operations."

The report described miniFlame as a "small, fully functional espionage module designed for data theft and direct access to infected system... a high precision, surgical attack tool."

The viruses are part of a family of bugs widely believed to have been created by a combination of US and Israeli programmers to engage in cyber warfare against Iran and their proxies, like

Leb

-based Hezbollah. In addition to Flame and Gauss, which have targeted sites in Iran, in 2010 Stuxnet played havoc with Iran's nuclear program.

In June, New York Times


...which still proudly displays Walter Duranty's Pulitzer prize...


correspondent David Sanger reported that a secret White House program, code-named "Olympic Games," had created super-viruses to battle Iran's nuclear activities.

In a Monday

blurb

, Kaspersky security director Alexander Gostev called miniFlame a second-wave, "targeted cyber weapon." He said that Flame and Gauss are used to collect massive amounts of information, but miniFlame is "installed in order to conduct more in-depth surveillance and cyber-espionage" on a "potentially interesting victim."

First discovered in June, miniFlame is estimated to have infected only a few dozen computer systems, perhaps as few as 10-20. Unlike Flame, which just collects information, miniFlame allows an operator to have direct access to the infected system.
Posted by: trailing wife || 10/17/2012 00:00 || Comments || Link || E-Mail|| [6476 views] Top|| File under:
Iran Says New EU Sanctions 'Inhumane'
[An Nahar] Iran said Tuesday the latest round of EU economic sanctions imposed over the country's disputed nuclear program, and which included its Energy Minister Majid Namjoo, are "inhumane" as they target its general population.

"Unilateral European and U.S. sanctions against Iran are irrational, illegal and inhumane, and are against the Iranian nation," Foreign Ministry

front man

Ramin Mehmanparast said.

Speaking on state television


... and if you can't believe state television who can you believe?


, Mehmanparast accused the West of using the nuclear issue as a pretext to apply pressure on Tehran for "insisting on its own independence."

"These sanctions are adopted under the pretext of Iran's peaceful nuclear activities... but even if our nuclear issue is resolved, these countries will certainly use other excuses to put pressure on us."

Posted by: Fred || 10/17/2012 00:00 || Comments || Link || E-Mail|| [6463 views] Top|| File under: Govt of Iran
Iranians are beginning to panic amid rising costs
Iran has long sought to play down the effects of international sanctions on its economy but the economic crisis engulfing the country can no longer be denied.

The regime of President
Mahmoud Short Round Ahmadinejad now talks of an "economic war" but Iranians are beginning to panic about the deteriorating situation and are asking themselves what will happen next.

Pensioner Kamal G no longer understands the world as he stands in a butcher's shop waiting to purchase minced meat. The price for a kilo sets him back over 200,000 rials ($ 16), more than double what the 73-year-old paid just two months ago.

Kamal has been unable to afford steaks for a considerable time while chicken moved out of his price range a couple of weeks ago. Soon even minced meat will be beyond his budget.

"Soon I will be spreading atomic energy on my bread," he says in a joking reference to Iran's controversial nuclear programme which has prompted the sanctions.

The sanctions imposed by the US and European Union


...the successor to the Holy Roman Empire, only without the Hapsburgs and the nifty uniforms and the dancing...


have finally been having the desired effect on Iran since the beginning of the year.

"The suspension of any co-operation by international banks with Iran is the worst one of all," says one economics expert in Tehran. "Nobody can pay or get paid."

Iran lost between 25 and 40% of its primary income as a result of the oil embargo while sanctions have also crippled the country's hopes of attracting foreign investment. Small businesses that have for decades enjoyed a healthy export trade can no longer continue doing business with foreign companies as a result of the banking embargo.

Iran is looking at opening up alternative trading channels in Latin America and Africa but economic experts do not take this plan seriously.

The value of the rial is seen as a symbol of the crisis. The national currency has lost two-thirds of its value against foreign currencies since the beginning of the year and even sectors that have nothing to do with foreign markets are feeling the effects.

Even the bazaar merchants who are considered a part of the establishment and in many cases supporters of Ahmadinejad have had enough.

"How can I conduct responsible business when the currency rates change dramatically from one day to the next?" asks Hossein-Ali, a merchant in Tehran's Grand Bazaar. The continued uncertainty led Hossein-Ali and many other merchants to decide on a short-term strike last week.
Posted by: Glinesh Craling7938 || 10/17/2012 00:00 || Comments || Link || E-Mail|| [6464 views] Top|| File under:
Who's in the News
38
[untagged]
5
Govt of Pakistan
3
al-Shabaab
3
Arab Spring
3
Govt of Iran
2
Govt of Syria
2
Lashkar e-Jhangvi
1
Taliban
1
al-Qaeda
1
Hamas
1
Commies
1
Palestinian Authority
1
al-Qaeda in Britain
1
TTP
1
al-Qaeda in Arabia
Bookmark
E-Mail Me
The Classics
The O Club
Rantburg Store
The Bloids
The Never-ending Story
Thugburg
Gulf War I
The Way We Were
Bio
Merry-Go-Blog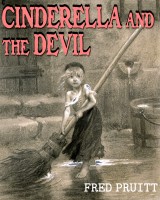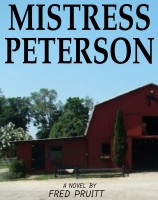 On Sale now!


A multi-volume chronology and reference guide set detailing three years of the Mexican Drug War between 2010 and 2012.

Rantburg.com and borderlandbeat.com correspondent and author Chris Covert presents his first non-fiction work detailing the drug and gang related violence in Mexico.

Chris gives us Mexican press dispatches of drug and gang war violence over three years, presented in a multi volume set intended to chronicle the death, violence and mayhem which has dominated Mexico for six years.
Click here for more information


Meet the Mods
In no particular order...


Steve White
Seafarious
Pappy
lotp
Scooter McGruder
john frum
tu3031
badanov
sherry
ryuge
GolfBravoUSMC
Bright Pebbles
trailing wife
Gloria
Fred
Besoeker
Glenmore
Frank G
3dc
Skidmark
Alaska Paul



Better than the average link...



Rantburg was assembled from recycled algorithms in the United States of America. No trees were destroyed in the production of this weblog. We did hurt some, though. Sorry.
3.239.4.127

Help keep the Burg running! Paypal: