--Tech & Moderator Notes
Terms, offensive and otherwise
Given the spirited discussion yesterday, allow me as one of the moderators to make clear a few fine points of my moderation. Other mods may jump in to this conversation as they wish, and if I say something stupid I'm sure Fred will correct me.

Some regulars are concerned that the moderators are 'censoring' criticism of the current President. If you know the mods you know that's silly, as (for example) I'm one of his fiercest critics. I won't speak for the other mods, but the water-cooler talk I hear is that none of us are overly-happy.


Rantburg is a war blog. So regardless of personal orientation, we care about fighting the war against the caliphatists... and fighting to win. I wouldn't dare characterize my criticism as fierce -- but I am very disappointed thus far.

Yet we criticize the President without resorting to language, images and caricatures that would be considered racist. We don't use pics of non-human primates. We don't use the n-word or other such words. I call the man 'Bambi', but I don't call him anything racist.

Why?

Well first, I'm not like that. I hope.

And second, because the Burg, as I've said a few times, punches above its weight.

In addition to our regulars and lurkers from all walks of life, we're read by people who have influence in various places. They like the Burg as much as we do, and they find it of value.


You aren't the only one who's mentioned that, Dr. Steve. Rantburg has been recommended to at least one head of a foreign government, as reported by one of our early foreign correspondents.

They won't read the Burg, however, if it becomes known as a place that uses a pic of a gibbon to stand for the President. Nor would anyone of decency and sense. The people who oppose us and what we stand and work for would jump on that and use it to ruin the Burg.

Fred has worked too hard, and all of us have helped for too long, to let that happen. So we mods don't let it happen.

One of our regulars signed himself yesterday thusly --


A white, non-racist, strongly-conservative (& Constitutional) entreprenuer labeled a 'right-wing extremist' & danger to his country by his own government for his political views.

I wasn't sure at first whether he meant himself or me. Perhaps both of us. We're likely not the only ones who fit that long label, but there are others here who are diverse. Non-white. Independent or classic liberal. Professional. Blue-collar. Whatever. The Burg is open to all who share our core beliefs.

We mods work to keep it that way.

One point that came up yesterday: the term 'teabagger' is indeed offensive. It was used in a title of a post yesterday as a way to stick that hateful term in the ear of the progressives who hurl it. I liked it; that's why it stayed.

Finally, Fred and the mods are always approachable. Gripe? Complaint? Issue? E-mail us.


I've had a number of those emails, starting even before I was issued my pretty periwinkle cluebat. We always got it resolved. :-)


Steve White (AoS)
Posted by: Steve White || 07/09/2010 00:00 || Comments || Link || E-Mail|| [536 views] Top|| File under:
Bangladesh
Tahrir adviser Prof Maola arrested
[Bangla Daily Star] Detectives arrested Prof Syed Golam Maola, who introduced the banned Islamist outfit Hizb ut-Tahrir in the country, from the capital's Elephant Road area yesterday.

A team hauled Maola, a professor of the department of Management Studies of Dhaka University, while he was returning to his residence at Dhanmondi in a private car around 2:30pm.

Deputy Commissioner of Detective Branch (DB) Mahbubor Rahman said, "Maola, an adviser of Hizb ut-Tahrir, was playing a pivotal role in the functioning of the banned outfit since Tahrir chief coordinator Mohiuddin Ahmed was arrested on April 20."

Maola is accused in three cases filed with Uttara Police Station under Anti-Terrorism Act, he said.

Another DB official wishing anonymity said they recently found that a nexus between Jamaat-e-Islami and Tahrir developed to foil the trial of war criminals of 1971.

Contacted, Jamaat's publicity secretary Tasnim Ahmed said there is no question of connection between their party and Hizb ut-Tahrir.

Hizb ut-Tahrir Bangladesh had been launching open campaign for last few years calling people to establish its self-styled Khilafat rule.

However, the government imposed a ban on Hizb-ut Tahrir on October 22 last year for its anti-state and anti-democratic activities.
Posted by: Fred || 07/09/2010 00:00 || Comments || Link || E-Mail|| [322 views] Top|| File under: Hizb-ut-Tahrir
Pleas for stay on remand rejected
[Bangla Daily Star] A Dhaka court yesterday summarily rejected three separate petitions for staying remand of Jamaat-e-Islami Ameer Motiur Rahman Nizami, its Secretary General Ali Ahsan Mohammad Mojahid and Nayeb-e-Ameer Delwar Hossain Sayedee in three cases.

Earlier on June 30, another Dhaka court placed them on ten days' remand in the cases filed for torching vehicles, preventing police from duties and on sedition charge.

Judge (in charge) Ismail Hossain of the Metropolitan Sessions Judge's Court passed the order in response to the petitions submitted by the lawyers of the accused.

In the order, the judge said it would not interfere with investigation as the cases are now at the primary stage. So, the petitions for staying remand of the Jamaat leaders were rejected.

In the petitions, lawyers mentioned the order for granting remand was illegal as their clients' names were not included in the first information reports.

The three Jamaat leaders are now being quizzed in the case filed for blocking the road of President Zillur Rahman's motorcade which was moving to visit the airport.

The three were shown arrested for their involvement with patronising their activists who vandalised the police vehicles and prevented them from performing duties.

The cases were filed with Ramna, Paltan and Uttara police stations on different dates.

They were also remanded for six days in two more cases filed with Paltan police station for preventing police from discharging their duties during hartal hours on June 27.

The same court yesterday rejected bails of 35 Jamaat-Shibir activists in the case filed with Paltan police station for obstructing police from discharging their duties.
Posted by: Fred || 07/09/2010 00:00 || Comments || Link || E-Mail|| [328 views] Top|| File under:
Extortionist injured in gunfight
[Bangla Daily Star] An alleged extortionist was injured in a gunfight with Rapid Action Battalion (Rab) and arrested in the city's Malibagh area yesterday.


Back to the rifle range for the RAB-3


Rab-3 personnel arrested injured Babul, 26, and his three accomplices on charge of extortion. The force also seized a locally-made rifle, two rounds of bullet and a knife from them.

The three other arrestees are Golam Maola Shahin, 30, Rana, 15, and Manik, 18.

Babul underwent treatment at Dhaka Medical College Hospital with bullet injury to his right leg.

Rab officials said they were carrying out a hunt for extortionists at Jheelpar of Malibagh around 12:30am yesterday. Suddenly the gang opened fire on Rab men triggering a gunfight, in which Babul received bullet injury.
Hey, Sarge. I missed!

You dumbass!
Jahangir Alam, senior assistant superintendent of police of Rab-3, said the arrested four were demanding money from a businessman of Motijheel area in the name of Dakat Shahid, country's one of the most wanted criminals.


12 systems, etc...


The businessman Hasan Ali lodged a complaint with the Rab-3 office after that incident.

However, Hasan Ali negotiated with the extortionists to give them Tk 40,000.

According to Jahangir Alam, Babul in primary interrogation said Rab-10 arrested him eight months back in an extortion case. He was released from prison on bail 12 days ago.

Babul also confessed to his long-time involvement in extortion.


Confession extracted with a pair of pliers.
Posted by: Fred || 07/09/2010 00:00 || Comments || Link || E-Mail|| [315 views] Top|| File under:
127 Jamaat, Shibir men remanded
[Bangla Daily Star] The 127 Jamaat-shibir-men, arrested on charge of vandalism at the city's Halishahar area on Sunday, were placed on remand for different terms yesterday.

The arrestees were produced before the court of Chittagong Metropolitan Magistrate Fazlul Bari in two separate cases filed with Double-mooring and Halishahar Police Stations.

The court placed 109 accused on a two-day remand each and the rest 18 on a three-day remand each in the cases filed with the two Police Stations.

The court ordered the remand following separate prayers by the Double-mooring Police Station Sub-inspector Kazi Rakib Uddin and Halishahar Police Station Sub-inspector SM Didarul Islam for five days and 10 days remand respectively.

Jammat-shibir-men in a sudden attack vandalised over 100 vehicles and a number of shops at Halishahar area on Sunday.

Later, police arrested the Jamaat-shibir-men from different spots of the city.
Posted by: Fred || 07/09/2010 00:00 || Comments || Link || E-Mail|| [309 views] Top|| File under: Jamaat-e-Islami
Caribbean-Latin America
Jalisco: Attorney General Delegate Dies in Attack
Google Translate


A man with the office of Procuraduría General de Justicia del Estado de Jalisco (PGJEJ) was shot to death near his home in Jalisco Thursday morning, according to Mexican press reports.

Alfredo Terrones Cervera, 53, was boarding his Ford F-150 at his home in Mascota when a group of three armed suspects, also in a Ford F-150 drove by and shot him dead.

Reports are Cervera was shot with AK-47 and AR-15 assault rifles. Cervera attempted to return fire, but failed to stop the attack. Cervera was authorized to carry an AR-15 assault rifle, a 9mm automatic pistol and a tactical vest.

Cervera leaves a wife and four children.

Cervera was Regional Delegation of the Western Sierra Zone in Jalisco. He has held several positions with various attorney general offices since 1980.
Posted by: badanov || 07/09/2010 00:00 || Comments || Link || E-Mail|| [425 views] Top|| File under:
Jalisco: Military Helo Crash Claims Two
Google Translate with a hat tip to Nota Roja for the additional details
A Mexican Army helicopter went down late Wednesday night claiming the lives of two unidentified people and injuring two others, according to Mexican press reports.

The crash took place at about 2030 hrs. between the municipalities of Santa María del Oro, Jalisco, and Jiquilpan, Michoacan. The helicopter was part of the 18th Military Zone.

The helo took off from Lazaro Cardenas, Michoacan and was bound for Guadalajara, Jalisco. Witnesses report hearing an explosion just prior to the helo going down.

The Mexican Army would not say whether the crash was due to bad weather or from an attack from armed suspects.
Posted by: badanov || 07/09/2010 00:00 || Comments || Link || E-Mail|| [308 views] Top|| File under:
More Mexican Mayhem
Fourteen Die in Northern Mexican Drug and Gang Violence

Fourteen people died in ongoing drug and gang related violence in northern Mexico including a Ciudad Obregon police officer.

Two armed suspects were captured Tuesday night by Federal and local police elements in Delicias, say Mexican press accounts. Grafitti in Chihuahua yesterday threatening Mexican Federal agents with death were found in two places in Chihuahua, Chihuahua. A pair of armed suspects attempted to make good on those threats.

Armed suspects riding a Chevrolet Tahoe around 2200 hrs shot at a police patrol car near the police station. The vehicle crashed in the ensuing chase on calle Margarita after being fired on by Mexican Federal agents.


An unidentified man as shot to death in his car in Juarez Wednesday afternoon, according to Mexican press reports. The attack took place when victim was riding aboard his Honda Accord and was ambushed by armed suspects near the intersection of calles Puerto de Cadiz and Puerto Aventura in the Tierranueva district.

Investigators at the scene found several 9mm spent cartridge casing on the ground.


Four unidentified people were shot to death and another person was seriously wounded in an attack in Juarez Wednesday afternoon, according to Mexican news accounts.

The attack took place near the intersection of calles Montealban and Palacio de Mitla in the Papigochi district when armed suspects riding aboard a Nissan Terra open fired on as group of five people in front of a residence. Four died at the scene while the fifth was rushed to the hospital.

Reports suggest armed suspects used AK-47 assault rifles in the attack.


Two unidentified men were found beheaded near the local prison in Chihuahua, Chihuahua, Wednesday evening say Mexican press accounts.

The find was made after an anonymous tip was phoned in to authorities near the intersection of calles Septima and Guadalupe Victoria de Villa Juarez. The head were stuffed inside styrofoam ice chests with the Oxxo logo, a national convenience store chain.

The bodies of the victims were wrapped in black plastic bags.

The two containers were place atop a message which said: "Keep fooling people from outside and so they will stay."


Two unidentified men wee shot to death in two separate crimes Wednesday afternoon, according to the Mexican daily La Polaka.

A man was shot to death using a 9mm weapon. He was hit seven ties. The attack took place near the intersection of calles Hiedra and Zaragoza in the Juarez Nuevo district.

The second attack took place in a business near the intersection of calles Zafra and Miguel de la Madrid in the Heroes Revolucion district when a man was shot to death. The attacker was a lone gunman, according to witnesses.


An unidentified man was found shot to death in a remote area near Juarez, say Mexican press reports.

Neighbors say they heard gunshots last night. The body was found on Juarez Road.


An unidentified man in his 20s was found shot to death Thursday afternoon near the Chihuahua community of Meoqui, say Mexican news reports.

The body was found on a road that connect Meoqui with La Regina at about 10:10 hrs Thursday morning. Investigators found numerous .40 caliber spent cartridge casings near the body.



A man who died within minutes was found shot in Juarez Thursday afternoon, according to Mexican news reports.

The victim was found near the intersection of calles Juan de la Encina and Lopez de Jerez in the Ponce de Leon district. Witnesses say armed suspects riding aboard a Ford Explorer did the shooting.


Agents with the Sonora Policia Estatal Investigadora (PEI) found an abandoned car with a number of assault rifles and ammunition Wednesday, say Mexican press reports.

The find took place on a highway just outside of El Saric near a police checkpoint. The area only a week ago was the site of a large intergang gun battle.

The agents found 2 AK-47 assault rifles with 26 cartridges aboard a Ford Crown Victoria with Arizona plates. One of the rifles had a round already chambered. A 9mm pistol was also found with nine rounds. The pistol had around already chambered.

Agents found three AK-47 magazines with 30 cartridges in each and a 9mm magazine with ten rounds.


A man was shot to death in his car in Herosillo, Sonora, Wednesday evening according to Mexican press reports.

Joaquin Dominguez was shot with an unidentified ale companion while driving his vehicle near calle Octava between calles Benito Juarez and Jesus Lopez in the Palo Verde district. Armed suspects riding in a green station wagon fired into the victim's car, killing him. Dominguez was struck twice.


A Ciudad Obregon police officer was shot to death in his police unit Wednesday night, according to Mexican press reports.

Rafael Omar Vergara Mexia, 41, was on patrol in his vehicle neqr the intersection of calles París and 300th at about 2230 hrs. Armed suspects riding aboard a Ford Windstar and a Jeep Cherokee intercepted Mexia and fired on him, killing him.


Elements of the Mexican Army seized a number of weapons and munitions in the Baja California town of Ensenada Thursday, say Mexican press reports.

Weapons seized: 1 .50 caliber Barrett rifle, four AK-47 rifles, a rifle grenade launcher with eight rounds, 83 .50 caliber rounds, 330 7.62x39mm rounds (AK-47) and 18 magazines for various weapons.

No one was arrested.
Posted by: badanov || 07/09/2010 00:00 || Comments || Link || E-Mail|| [501 views] Top|| File under:
Europe
Court stops UK handing four terrorism suspects to US
[Dawn] European human rights judges on Thursday froze the extradition of four men from Britain to the United States because of concerns over the length of the jail terms they would receive if convicted on terrorism charges.

The European Court of Human Rights wants more time to consider whether to block the extradition request because of the possibility the men could be jailed for life without parole.

The four suspects, who are being held in British prisons, appealed to the European court after senior judges in London upheld a government decision in 2008 to approve the extradition.

One of the men, Egyptian-born Abu Hamza, is a radical preacher who applauded the 9/11 attacks. A London court jailed him for seven years in 2006 for incitement to murder and other offences.

The United States accuses him of plotting to set up a terrorist training camp in Bly, Oregon, advocating violence in Afghanistan and plotting to seize 16 hostages in Yemen.

The three others fighting the US extradition request are Britons Babar Ahmad, Seyla Talha Ahsan and Haroon Rashid Aswat.

Washington accuses all four of membership of al Qaeda or being involved in acts of international terrorism, the European court, based in Strasbourg, France, said on its website.

Aswat faces charges of being Hamza's co-conspirator in setting up the Oregon camp. Ahmad and Ahsan are accused of plotting to kill US nationals, money laundering and giving support to the Taliban and Chechen militants.

The European court rejected the suspects' argument that they would not receive a fair trial in the US courts.

The judges also dismissed suggestions the men might be declared "enemy combatants" and therefore become liable to the death penalty or extraordinary rendition, the practice of secretly sending suspects overseas for questioning.

However, the judges said they wanted more time to consider the human rights implications of the long prison terms the men would receive if found guilty in the United States.

Hamza, Ahmad and Ahsan could be jailed for life without parole, while Aswat faces a maximum 50-year term, meaning he would be 78 before being considered for release.

The judges also had concerns about the maximum security prison in Colorado where three of the men would probably be held. Hamza, who is blind in one eye, has diabetes and has lost both his forearms, is thought unlikely to be sent there.
The court will consider whether conditions in the Colorado prison would breach article three of the European Convention on Human Rights that prohibits "inhuman or degrading treatment".

The British government has until Sept. 2 to respond to the court's decision. The judges will give a final ruling later.
Posted by: Fred || 07/09/2010 00:00 || Comments || Link || E-Mail|| [297 views] Top|| File under: al-Qaeda
Home Front: WoT
Bin Laden's cook pleads guilty to terror charge
[Al Arabiya Latest] Osama bin Laden's former cook on Thursday pleaded guilty at a U.S. military trial in Guantanamo Bay to providing support to terrorism and conspiracy, the first conviction for the Obama administration at the controversial court.

Ibrahim Ahmed al-Qosi, a 50-year old Sudanese national held at the Guantanamo Bay detention center for eight years, admitted to being part of al-Qaeda and to providing the terrorist group with material that supported its operations.

Qosi ran the kitchen of bin Laden's Star of Jihad compound in the Afghani city Jalalabad and was al-Qaeda leader's driver and bodyguard. He is known as 'Bin Laden's cook.'

After his arrest, the U.S. military accused Qosi of helping Bin Laden to escape to the Tora Bora Mountains after the United States led invasion in 2001. He is also accused of being a member of al-Qaeda's mortar crew.

Qosi pleaded guilty in a two-hour hearing, in which he admitted under oath that he provided logistical support to al-Qaeda while being fully aware of the group's terrorist activities, said Guantanamo court spokesman Joe DellaVedova.

"He admitted he engaged in hostilities against the United States in violation of the laws of war," DellaVedova said.

Qosi, DellaVedova added, confessed that his activities date back to 1996 when bin Laden urged his followers to declare holy Jihad against the United States.

The terms of Qosi's plea were not revealed although it seems unlikely that he would plead guilty to all charges without negotiating a limit to his sentence.

A panel of U.S. military officers is scheduled to convene Aug. 9 at Guantanamo to hear evidence and deliberate on the sentence, which is expected to range between no additional time and life imprisonment.

With this confession, Qosi becomes the fourth prisoner convicted in the controversial Guantanamo Bay detention camp, which now holds 181 prisoners, and the first in the Obama administration.
Posted by: Fred || 07/09/2010 00:00 || Comments || Link || E-Mail|| [300 views] Top|| File under: al-Qaeda
India-Pakistan
Suicide Bomber in Pakistan kills dozens and frees Taliban Prisoners
PESHAWAR, Pakistan -- A suicide bomber ripped through a crowd of Pakistanis queueing for government wheelchairs in a busy market in the lawless northwest on Friday, killing 17 people and wounding another 100.


later reports had death toll over 25


Administrator Maqsood Ahmed told AFP the blast took place at an office in Yakaghund town in Mohmand, one of seven districts that make up Pakistan's tribal belt that Washington has branded a global headquarters of Al-Qaeda.

"A function was held at the office to distribute wheelchairs. A lot of people had gathered outside the office," he said.


if the wheelchairs came from the US, it makes it America's fault (or maybe zionists if the wheel chair company had Jewish employees)


"It caused damage to the office and also damaged the wall of a local jail. Several prisoners have managed to escape."
Posted by: lord garth || 07/09/2010 08:29 || Comments || Link || E-Mail|| [319 views] Top|| File under:
Pakistan busts gang of website hackers: official
[Dawn] Pakistani authorities said Thursday they had traced a gang of hackers and arrested five suspects involved in defacing thousands of domestic and international websites and online fraud.
The "internationally-known hackers" have been picked up in an operation spanning the country over the past few weeks, Federal Investigation Agency (FIA) senior officer Mian Idrees told AFP.

"We have unearthed notorious hackers' group 'Pakbugs' and arrested five members of this group," he said.

Authorities seized computers and other equipment involved in various cyber crimes, he said.

The FIA said in a statement the group was involved in hacking or defacing thousands of websites belonging to government, non-government and international organisations.

"They were also involved in credit card jacking and usage of stolen credit cards," it said.

"Pakbugs" founder Jawad Ehsan, alias Humza, remains at large and is believed to be based in Saudi Arabia, the statement said.

But it said co-founder Hassan Khan has been detained in the northwest Pakistani city of Peshawar, along with other members in Lahore, Bannu and Rawalpindi.

Idrees ruled out the hackers' involvement in terrorism and said the men had been charged only with electronic crimes.

Pakistan, fighting terrorism and high-tech offences, in 2008 declared cyber-terrorism a capital crime, while electronic fraud is punishable by a prison term of seven to ten years.
Posted by: Fred || 07/09/2010 00:00 || Comments || Link || E-Mail|| [309 views] Top|| File under: Govt of Pakistan
International-UN-NGOs
UN condemns SKorea ship sinking
The UN at it's inimitable best...


UNITED NATIONS – The U.N. Security Council on Friday condemned a deadly attack on a South Korean warship that killed 46 sailors and pointed a finger toward North Korea but didn't directly blame the reclusive communist nation.

A statement approved by all 15 council members expressed "deep concern" over the findings of a South Korean-led international investigation that concluded that a North Korean torpedo sank the 1,200-ton Cheonan on March 26.

The statement, read by the council president, calls for "appropriate and peaceful measures to be taken against those responsible."

But it doesn't identify who is responsible, and "takes note" of North Korea's response "that it had nothing to do with the incident."
Posted by: tu3031 || 07/09/2010 10:57 || Comments || Link || E-Mail|| [515 views] Top|| File under:
Iraq
53 persons detained, kidnapped person freed in Basra
BASRA / Aswat al-Iraq: Police forces on Thursday arrested 53 wanted men and suspected gunmen and freed a kidnapped person in separate crackdown operations in Basra, a media police source said.

"Policemen waged security raids in separate areas of Basra, where 25 wanted men and 28 suspects were arrested," the source told Aswat al-Iraq news agency.

"The forces seized three bombs and Kalashnikovs," he added.

"Another police force managed also to free a kidnapped girl and arrested her kidnappers in al-Zubeir district, western Basra," a source from the Interior Ministry said.
Posted by: Steve White || 07/09/2010 00:00 || Comments || Link || E-Mail|| [322 views] Top|| File under:
Fifteen killed in Baghdad on last day of Shia holiday
[Dawn] At least 15 people were killed Thursday by bombs targeting the hundreds of thousands of pilgrims who defied violence to take part in the final day of a Shia religious holiday, officials said.

The deaths came one day after nearly 60 people were killed in attacks in and around the Iraqi capital, most of them by a suicide bomber who targeted pilgrims heading to a mosque in northern Baghdad to mark the anniversary of the death of a revered Shia figure.

While violence in Iraq has plummeted since the height of the insurgency a few years ago, the attacks targeting devout Shia's who walk from across Iraq to take part in the holy occasion underscore the tentative nature of the security gains and the persistent attempts by insurgents to once again foment sectarian divisions.

The attacks come as Iraq is struggling to seat a government a little over four months after the March 7 election failed to bring about a clear winner to lead the country.

As opposing political blocs jockey to form a ruling coalition, the ongoing political uncertainty has raised questions about whether insurgents will try to destabilize the country just as American troops are reducing their numbers to 50,000 by the end of August.

There was no immediate claim of responsibility for the attacks but similar incidents in the past have been blamed on Sunni extremists who view Shia's as nonbelievers and object to the Shia-led government that took over Iraq after the fall of Saddam Hussein.

Iraqi Prime Minister Nouri al-Maliki, who was visiting Lebanon on Thursday, condemned the blasts in Baghdad of the past two days.

''Those who benefit from such acts are the enemies of humanity, the enemies of democracy,'' he said.

Six people died in eastern Baghdad and 36 were injured when a roadside bomb exploded Thursday morning as pilgrims were walking home from the mosque in the Kazimiyah neighborhood, while a car bomb in southern Baghdad killed another person.

Five more people were killed and 42 injured by a roadside bomb in northern Baghdad, Iraqi hospital and police officials said.

And in the afternoon, a roadside bomb in eastern Baghdad killed three people and wounded another 21 along a street where religious pilgrims were returning home.

Despite the violence, hundreds of thousands of Iraqis continued to stream through the city after visiting the shrine and began their long walk home after the ceremonies peaked earlier Thursday. The pilgrimage, although not the most important among Iraq's Shia-majority, is considered significant.
Posted by: Fred || 07/09/2010 00:00 || Comments || Link || E-Mail|| [690 views] Top|| File under: Islamic State of Iraq
Who's in the News
57
[untagged]
3
Govt of Iran
3
al-Qaeda
2
Govt of Pakistan
1
al-Qaeda in Pakistan
1
Hizb-ut-Tahrir
1
Islamic State of Iraq
1
Jamaat-e-Islami
Bookmark
E-Mail Me
The Classics
The O Club
Rantburg Store
The Bloids
The Never-ending Story
Thugburg
Gulf War I
The Way We Were
Bio
Merry-Go-Blog
Hair Through the Ages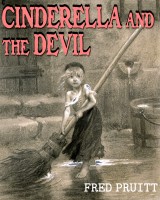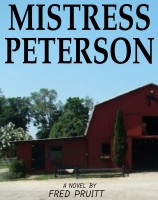 On Sale now!


A multi-volume chronology and reference guide set detailing three years of the Mexican Drug War between 2010 and 2012.

Rantburg.com and borderlandbeat.com correspondent and author Chris Covert presents his first non-fiction work detailing the drug and gang related violence in Mexico.

Chris gives us Mexican press dispatches of drug and gang war violence over three years, presented in a multi volume set intended to chronicle the death, violence and mayhem which has dominated Mexico for six years.
Click here for more information


Meet the Mods
In no particular order...


Steve White
Seafarious
Pappy
lotp
Scooter McGruder
john frum
tu3031
badanov
sherry
ryuge
GolfBravoUSMC
Bright Pebbles
trailing wife
Gloria
Fred
Besoeker
Glenmore
Frank G
3dc
Skidmark
Alaska Paul



Better than the average link...



Rantburg was assembled from recycled algorithms in the United States of America. No trees were destroyed in the production of this weblog. We did hurt some, though. Sorry.
18.206.13.28