Afghanistan
Afghan minister survives suicide strike on home
Afghanistan's minister of refugees' resettlement survived an attack on his residence by two suicide bombers wearing explosive vests, the minister and other officials said on Friday. "I am fine. Two suicide bombers tried to enter my house but were identified by policemen," the minister, Abdul Karim Brahawi said.

Three civilians were killed and 16 wounded in the attack on his home in Zaranj, capital of Nimroz province, he said. Provincial police chief Jabar Purdeli said the first attacker was a man disguised as a woman in a burqa. He was intercepted by guards trying to enter the building and detonated his explosives during a shootout. Police then chased the second attacker, who was wearing a military uniform. He exploded his bomb in crowd of bystanders, killing the three civilians. Nimroz Governor Ghulam Dastagir Azaad also confirmed the attack.
Posted by: Fred || 04/18/2009 00:00 || Comments || Link || E-Mail|| [268 views] Top|| File under: Taliban
Africa Horn
Dutch forces free pirate captives
Dutch commandos have freed 20 people who had been captured by Somali pirates after the raiders attacked a Greek-managed tanker, Nato says.

The captives, Yemeni fishermen, were freed as the Dutch forces captured seven pirates in the Gulf of Aden.

They were aboard a pirate "mother ship" from which smaller craft attack commercial vessels.

The captured pirates are alleged to have attacked the tanker using assault rifles and rocket-propelled grenades.

A Dutch warship from the Nato force responded to a distress call from the tanker and saw the pirates fleeing toward a Yemeni fishing trawler, Nato spokesman Alexandre Santos Fernandes said.

Nato troops boarded the vessel and freed the 20 Yemenis who, he says, had been held hostage since Sunday.

The pirates were set free, the Associated Press news agency reports, because under Dutch law they could not be held at sea under the circumstances in which they were captured.
Posted by: john frum || 04/18/2009 07:49 || Comments || Link || E-Mail|| [259 views] Top|| File under:
17 seamen freed by pirates
[Straits Times] SEVENTEEN Filipino seamen held hostage by Somali pirates have been freed, leaving 105 Philippines nationals still in the hands of pirates, the government said here on Friday. The 17 Filipinos were on board the Greek-registered MV Titan when it was seized by heavily armed pirates on March 19 after sailing through the Gulf of Aden, said Foreign Affairs Undersecretary Esteban Conejos. He would not say if any ransom was paid for the hostages.

'We coordinated with foreign governments, the shipping companies and the local manning agencies in the Philippines,' for the release of the Filipinos, he said.

Since 2006, a total of 227 Filipino seamen have been abducted in the waters off Somalia and were later released without any intervention from the Philippine government, Conejos said.

He said the government was still proposing a ban on Filipino seamen working on ships passing near Somalia but in the absence of such a ban, Manila was instead appealing to shipping companies to stay within an area patrolled by a multinational force guarding against piracy.

'We asked them to ensure their ships to use the security corridor and preferably do so in convoy formation,' he said.

The government will dispatch a Philippine naval liaison officer to the combined maritime forces based in Manama, Bahrain, to monitor the condition of abducted Filipino sailors, he added.

The Philippines is the world's leading supplier of crew, with more than 350,000 sailors manning oil tankers, luxury liners and passenger vessels worldwide.

Posted by: Fred || 04/18/2009 00:00 || Comments || Link || E-Mail|| [269 views] Top|| File under: Pirates
Africa North
Moroccan court sentences 43 on terror charges
A Moroccan court on Thursday (April 16th) sentenced 43 convicted terrorists to prison terms of up to 20 years, MAP reported. The main defendant in the case, Abdelkerim Makhloufi, led a terrorist network reportedly linked to al-Qaeda. The cell was dismantled in 2007.
Posted by: Fred || 04/18/2009 00:00 || Comments || Link || E-Mail|| [262 views] Top|| File under: al-Qaeda in North Africa
Bangladesh
7 Ctg militant suspects sent to jail
[Bangla Daily Star] Seven members of Dawat-e-Islami arrested on April 13 for their suspected links to militant activities were sent to jail custody here yesterday.

The Metropolitan Magistrate's court of Kiron Chandra Roy sent them to jail custody as they were produced before it in the afternoon.

Earlier, a team of Special Branch (SB) of police led by Inspector Quamruzzaman from Dhaka quizzed the suspected militants at Kotoali police station on Thursday evening.

Kotoali police arrested those seven members of Dawat-e-Islami, reportedly a Pakistan-based organisation, from a rented apartment house of a five-storey building at Najumia Lane of Patharghata at around 12:00 noon.

Suspected militants were identified as Sohel Tahery of Doulatput union under Fatikchhari upazila, Mojammel Attary of North Gujara under Raozan, Kalimullah Kadery of Cox's Bazar, Mahmudul Hasan alias Mehmud Attary of Rangunia, Boshar Attary of Dhalia under Feni, Nurul Azim Attary of Urkirchhar in Raozan and Faruk Attary.

Police seized four computers, a scanner, a printer, a number of CDs, and VCDs, several booklets and leaflets on teaching of Islam from their possessions.
Posted by: Fred || 04/18/2009 00:00 || Comments || Link || E-Mail|| [258 views] Top|| File under: Global Jihad
31 Hizb-ut Towhid men arrested in Kushtia
[Bangla Daily Star] Police yesterday arrested 31 Hizb-ut Towhid activists, including its Kushtia regional chief, and seized books and leaflets on Jihad from Kushtia town. They also recovered two kilogram of a white powder, which is yet to be identified.

Police claimed that of the arrestees, six were top-level leaders of the outfit including two alleged militant trainers who are also policy-makers of the organisation.

Acting on a tip off, a police team, led by Officer-in-charge of Kushtia Police Station Babul Sardar, raided the organisation's Pather Disha office at Bara Bazar in the town around 11.00am and made the arrests while they were holding a secret meeting. Sources said the arrestees admitted that they have long been members of Hizb-ut Towhid.


"I admit it! I'm a Hizb! I'm a Towhid! I'm a Bilderburger! Stop doing that!"


Continued on Page 49
Posted by: Fred || 04/18/2009 00:00 || Comments || Link || E-Mail|| [291 views] Top|| File under:
Bangla BhaiŽs bodyguard arrested
[Bangla Daily Star] Police yesterday arrested a fugitive bodyguard of executed JMB leader Siddiqul Islam alias Bangla Bhai at Kornipara of Gabtoli in Bogra.
This isn't the same bodyguard who got exploded when they captured Bangla Bhai. It's another, presumably niftier, bodyguard.

Russell, also a member of the banned Islamist militant outfit Jamaatul Mujahideen Bangladesh (JMB), has been absconding since the government launched a drive against the militant organisation four years ago.


What the hell kind of a name is "Russell" for a proper Islamist? It's like "Herb," or "Bob." At least go with something Arabiany, like "Shabazz" or "Malik" or "Rexx".


Acting on a tip off, police arrested Russell from a bush adjacent to his home, acting Officer-in-charge of Gabtoli Police Station Tofazzal Hossain said.


"We got yer bush surrounded, Russell! Come out witcher hands up!"


Sources said police came to know about Russell's return as soon as he reached home yesterday. "Nothing can be said with certainty about the activities and plans of Russell until preliminary interrogation is completed," said Superintended of Police of Bogra Akram Hossain.


"Yasss. A Russell in the hand is worth two in the bush."


However, police sources after questioning Russell said he had a meeting with Bhagna Shaheed, current JMB commander of Bogra and its adjacent areas, two to three days ago and he talked about JMB's organisational activities with him.


"I'm tellin' youse, Bhagna, we gotta go to da bushes! Udderwise da Barzinis and da Tataglias'll wipe da floor wid us!"


Russell is an accused in a case filed in connection with the JMB attack on Khetlal Police Station in Joypurhat in 2004 and the looting of a rifle, wireless sets and bullets from the police station.


"Hrarrrr! Gimme dem rounds o' bullet, coppers!"


At least seven associates of Bangla Bhai are absconding since the government launched a drive against JMB. Bangla Bhai, who once spread Islamic militancy, was captured wounded on March 6, 2006 from a remote Mymensingh hideout and was later hanged. Bangla Bhai, who used to introduce himself as Azizur Rahman and Omar Ali Litu


... and sometimes as Liam O'Reilly or Martha Jane Cudgel...


while conducting militant operations in the northern region in the name of outlaw-cleansing, started his activities openly with direct patronage from local administration, police and some ruling party lawmakers and ministers in April, 2004. Bangla Bhai and his men killed 22 people and maimed and tortured over 300 in the JMB's vigilante operations in the northern region from April to July 2004.
Posted by: Fred || 04/18/2009 00:00 || Comments || Link || E-Mail|| [274 views] Top|| File under: Jamaat-ul-Mujahideen Bangladesh
Faisal brought to Dhaka for TFI quizzing
[Bangla Daily Star] Bangladesh-born British citizen and founder of Green Crescent charity and NGO Faisal Mostafa and his associate Hasan Saifuddin Badal were yesterday brought to Dhaka for interrogation by the Task Force Intelligence (TFI) cell.

They were placed on a fresh 10-day remand on Thursday after the first phase remand.

Investigation Officer of the cases SI Rafiqul Islam told The Daily Star that they sent Faisal and Badal from Bhola under strict security yesterday morning.

Sources said Faisal has close links with outlawed Islamist outfit Jama'atul Mujahideen Bangladesh (JMB) and had met executed JMB supremo Shaekh Abdur Rahman several times. He kept contact with Saidur Rahman, the absconding chief of the militant organisation.

"With a PhD in chemistry, Faisal has vast knowledge on how to make explosives and bullets. We suspect the JMB cadres might have been taught the skills," another investigator told The Daily Star asking anonymity.

Investigators said they believe the British chemist, who had faced terror charges twice in the UK, might even have been providing funds and logistic supports for JMB's regrouping.

Both Faisal and Badal were arrested at Pubail in Gazipur on April 6 following an exclusive discovery of a 'mini-ammunition factory' at a madrasa-cum-orphanage in Bhola on March 24.

Rapid Action Battalion seized 10 firearms, 2,500 bullets, 3,000 grenade splinters, 200 grams of gun powder, different components of ammunition and 72 books on jihad, Abul Ala Maududi and Osama bin Laden.
Posted by: Fred || 04/18/2009 00:00 || Comments || Link || E-Mail|| [258 views] Top|| File under: Jamaat-ul-Mujahideen Bangladesh
9 Shibir men arrested on charges of militancy
[Bangla Daily Star] Police yesterday arrested nine leaders and activists of Islami Chhatra Shibir including the party's Jessore district unit president in a madrasa on militant charges.

They are Jessore district unit Islami Chhatra Shibir president Abdullah-Al-Mamun and activists Shafiqul Islam, Iqbal Hossain, Mominur Rahman, Rabiul Islam, Mostaq Ahmed, Hadiuzzaman, Saiful Islam and Jahangir Hossain.

A police team led by sub-inspector Kotwali thana Apurba Hasan on a tip-off raided Baniargati Girls Madrasa and arrested these Shibir personnel around 5pm. Later, he told reporters that they were trying to carry out sabotage.

The arrested Shibir activists were being interrogated till filing of this report at 8pm.
Posted by: Fred || 04/18/2009 00:00 || Comments || Link || E-Mail|| [259 views] Top|| File under: Jamaat-e-Islami
China-Japan-Koreas
Last U.S. official in N. Korea heads back to Washington
[Kyodo: Korea] The last U.S. official in North Korea involved in an operation to disable the countryŽs main nuclear complex headed to Washington on Saturday, following orders from Pyongyang this week to leave. The official left a Pyongyang hotel in the morning for the airport. He was expected to fly to Washington via Beijing, one of the handful of cities that have direct flights from Pyongyang. He did not have any comments.
Posted by: Fred || 04/18/2009 00:00 || Comments || Link || E-Mail|| [263 views] Top|| File under:
Home Front: Politix
Not All Murtha Suits Dismissed
Two days ago, a federal appeals court threw out a lawsuit against Rep. John P. Murtha on the grounds that because he was acting in his capacity as a Member of Congress when he said -- incorrectly -- that U.S. Marines in Iraq had "killed innocent civilians in cold blood," he could not be sued for libel or defamation.


or intelligence or integrity or ethics or loyalty or patriotism or...


Specifically, the three-judge panel of the U.S. Court of Appeals for the District of Columbia cited a 1988 law that protects federal employees from being sued for things they say or do in the course of their official duties.

And that, apparently, was the end of former Marine Staff Sergeant Frank Wuterich's claim that Murtha had libeled and defamed him when Murtha made those sensational charges in May of 2006.

But it turns out that ruling is NOT the end of a similar lawsuit filed by former Marine Lance Corporal Justin Sharrat of Canonsburg, Pennsylvania.


Woop!


Sharrat's lawyer, Noah Geary, has amended Sharrat's lawsuit against Murtha to make clear Sharrat's belief that Murtha was acting outside the scope of his duties as a Member of Congress when he defamed and libeled Sharrat.

Geary's argument is elegant: At the time he made the offensive comments, Murtha -- a member of the legislative branch of government -- was commenting on an ongoing investigation being conducted by the executive branch of government.

Because commenting on executive branch investigations before they are concluded is not part of the job description of a Congressman, Geary reasons, Murtha's comments should not be protected.

Further, argues Geary, Murtha was really acting in a personal capacity, for his own personal reasons, when he made the sensational allegations -- he was seeking to curry personal favor with U.S. Rep. Nancy Pelosi, who was just months away from being elected Speaker of the House of Representatives.

A military court cleared Sharrat some time ago of the charges against him.

Murtha never apologized for his original comments.

Is it any wonder that -- to conservatives, at least -- Murtha has become one of the most disgust-inducing politicians in America?


I couldn't add more to that - I hope Murtha loses, and when he dies, is denied a Marine escort. "Ex-Marine" says it all
Posted by: Frank G || 04/18/2009 19:55 || Comments || Link || E-Mail|| [281 views] Top|| File under:
Home Front: WoT
StrategyPage: Dare To Be Different
American counter-terrorism organizations believe they have discovered a new form of Islamic terrorism. It's basically intimidation via staged controversy.


Rantburgers figured this one out a few years ago


One tactic has Islamic clerics boarding an aircraft as a group and deliberately acting suspiciously, but legally, hoping to attract the attention of security officials and being removed from the aircraft. In one case, three years ago, the six clerics involved then sued, claiming discrimination. They also tried to sue other passengers who had pointed out the odd behavior to flight crew. A year before, a similar incident occurred at a football stadium in New Jersey.

The tactic may seem strange to Westerners, but Islamic radicals discuss among themselves the need to create fear and confusion in Western nations they plan to convert to Islam.


Rest at link
Posted by: ed || 04/18/2009 08:34 || Comments || Link || E-Mail|| [262 views] Top|| File under:
India-Pakistan
Pakistan would have attacked India in 1998
Pakistan would have launched a full-fledged air attack had India attempted to prevent its 1998 nuclear tests, maverick politician and former foreign minister Gohar Ayub Khan says in a new book.

In the book titled "Testing Times as Foreign Minister", Khan claims that in the event of an attack by India on the nuclear test site at Chagai in Balochistan, the Pakistan Air Force would have launched attacks on pre-designated targets in India, The News reported Saturday.

Pakistan had conducted its nuclear tests May 28, 1998 in retaliation to those India conducted on the 11th and 13th of the same month.

The son of former Pakistani military dictator Field Marshal Ayub Khan, Gohar Ayub Khan had created a stir in 2005 by claiming his father had bought India's war plans for the 1965 conflict from an Indian brigadier for Rs.20,000.

The new book says that since Pakistan became a nuclear weapons state, the chances of a nuclear conflict between India and Pakistan seemed to be a very remote possibility.

However, a localised conflict, which is maintained within a certain threshold and does not lead to an open war, could not be ruled out in future.

In such a conflict, tactical nuclear weapons could be used on an army formation that had entered Pakistan was poised to cut some vital areas, Khan writes.

He also reveals he was refused permission for the Pakistan Air Force to "buzz" New Delhi in retaliation for the Indian Air Force's MiG-25 spy planes breaking the sound barrier over Islamabad while flying at a height of 72,000 feet.

"We were busy in a parliamentary party meeting in the National Assembly presided over by the prime minister when a messenger informed me that Air Chief Marshal Farooq Feroze wanted to speak to me. I went to the green line telephone (phone which scrambles conversations). He informed me that his fighters were ready to take off and enter India from three directions in retaliation to the IAF MIG-25Rs flight over Islamabad breaking the sound barrier at 72,000 ft a few days ago," Khan writes.

"He wanted the prime minister's approval. Which areas of India will you fly over, I asked and found that there was no population in their flight path. I suggested we must fly over Delhi. Get me the permission, said the air marshal.

"I went back to the committee room and informed the prime minister about the air marshal's suggested flight path and my suggestions that we fly over Delhi. No need to do either, said the prime minister. I went back and informed the air marshal to stand down," Khan writes.

He also laments that the Pakistan Air Force, citing high maintenance costs and non-availability of spares, had phased out its F-104 Starfighters, the only aircraft capable of taking on the MiG-25s.

"India had four MIG-25Rs for high altitude reconnaissance. These aircraft could climb up to 81,000 ft. Pakistan had no fighter interceptor to climb to such height nor any ground-to-air anti-aircraft missiles to shoot such a plane down. These MIG-25Rs had a free run over Pakistan's vital installations.

"The PAF had the F-104 Starfighter which were designed to intercept high-flying (MiG-25s). They could go up to a height of 81,000 ft. These fighters had been phased out some years ago. The PAF knew that the Indian Air Force (IAF) had the MIG-25Rs and as such should have maintained some F-104 Starfighters to be used as interceptors.

"The high-cost to maintain them should have been overruled as some could have been cannibalised for parts. In any case, spare parts for the F-104 were easily available from some friendly countries," Khan writes.
Posted by: john frum || 04/18/2009 14:49 || Comments || Link || E-Mail|| [301 views] Top|| File under:
Suicide strike targets Pakistani army, killing 27
A suicide car bomber attacked an army convoy at a checkpoint in northwest Pakistan on Saturday, killing at least 27 people near another emerging militant stronghold within striking distance of the Afghan border.

A deputy of Pakistan's top Taliban leader took responsibility for the bombing near the town of Hangu and said more would follow until the U.S. ends missile attacks into Pakistan's tribal areas.

Prime Minister Yousuf Raza Gilani condemned the assault as a "cowardly act of terrorism" and said the pro-Western government would use an "iron hand" against terrorists and extremists.

While militant attacks are spreading across Pakistan, the onslaught remains fiercest near the Afghan frontier, where al-Qaida fugitives — possibly including Osama bin Laden — have found sanctuary.

The explosion Saturday damaged about a dozen army trucks and jeeps as well as a police station at the checkpoint, said Farid Khan, a senior police official in Hangu.

At least 25 members of the security forces and two civilians died, Khan told The Associated Press by phone from a hospital near the scene. Another 62 security personnel and three civilians were wounded, including the local police chief, other officials said.

Khan said the convoy was about to leave the checkpoint when the bomber exploded his vehicle.

The attack was claimed by Hakeemullah Mehsud, a Taliban commander who vowed earlier this month to carry out two suicide attacks a week to press for the withdrawal of Pakistan troops from the border region and for an end to CIA missile strikes.
Posted by: ed || 04/18/2009 13:39 || Comments || Link || E-Mail|| [670 views] Top|| File under:
Police fail to arrest 'two bombers' at UoP
Two suicide bombers on Friday escaped from University of Peshawar (UoP) following the police's failure to capture them. UoP Campus DSP Gulfat Hussain said police signaled a suspicious car to stop near Post Mall. The driver acted accordingly but drove away the car after a man sitting by him showed police a suicide vest. He said police tried to catch them and on failure, opened fire on the car.

The DSP said two bombers in their early twenties were sitting inside the car with one sporting a beard and the other a clean-shaven man. He said police thoroughly searched the campus but found no bomber. The DSP said the administration closed the university and put security guards on alert. A student of Mathematics Department said at around 12:00pm, teachers locked classrooms and informed students about suicide the bombers' presence on the campus. He said main gate leading to the department was also closed and the staff and students were asked to leave the building. He said panic spread among students, who left the campus. He said those living in hostels confined themselves in their rooms. A teacher said they were asked twice first by the university provost and secondly by the registrar to close the departments. Afterwards, there were few cars on the roads and a small number of students turned up at mosques for Friday prayers. A tractor was also parked across the main gate of the University of Engineering and Technology (UET), which is situated within the UoP campus. NWFP Agricultural University, the UET, the UoP, Islamia College University (ICU), Khyber Medical College and several other institutions are situated on the same campus. Meanwhile, suspected militants blew up a 500KV pylon of Terbela-Shaikh Mohammadi transmission line in Chamkani area early on Friday. The blast suspended electric supply to the Rehman Baba, Pabbi, City and Mattani grids.
Posted by: Fred || 04/18/2009 00:00 || Comments || Link || E-Mail|| [268 views] Top|| File under: al-Qaeda in Pakistan
63 detainees at Gitmo shifted to Pakistan
Of the 71 Pakistanis imprisoned at the Guantanamo Bay Detention Camp, 63 have been shifted back to Pakistan while eight are still imprisoned there, according to a report by the New York Times, a private TV channel reported on Friday. Abdul Rehman, Ali Abdul Aziz, Majid Khan, Saifullah Paracha and Khalid Sheikh Muhammad were amongst the eight Pakistanis who were still detained at Guantanamo Bay, the report said. Muhammad is considered to be the mastermind of the 9/11 attacks on the US. Citing a US Defence Department prisoners' list, the report said initially, 779 prisoners from 49 countries were brought to the prison, out of which 533 had been shifted to their countries while 241 were still languishing there.
Posted by: Fred || 04/18/2009 00:00 || Comments || Link || E-Mail|| [244 views] Top|| File under: al-Qaeda
Swat jirga asks Taliban to stop kidnappings
A meeting of Swat Qaumi Amn Jirga held in Peshawar hailed the implementation of the Nizam-e-Adl Regulation and asked Taliban to stop kidnapping for ransom and looting of private property, a statement said on Friday. The meeting demanded that the government enforce its writ in the restive valley. The jirga expressed its reservations over the occupation by Taliban of the properties of local elders, educational institutes and construction of bunkers in mountains and said such acts could jeopardise the Swat deal. Mukhtar Khan Yousafzai, Swat District Nazim Jamal Nasir, Sher Shah Khan also attended the meeting.
Posted by: Fred || 04/18/2009 00:00 || Comments || Link || E-Mail|| [272 views] Top|| File under: TTP
Pandemonium in Hyderabad prison, 10 policemen held hostage
[Geo News] Ten policemen have been held hostage by the inmates at the Hyderabad Central Jail in protest against registration of fake cases and police operation against them. According to the prison sources, the prisoners have refused to return to their barracks in protest against the fake cases. On the other hands, heavy contingent of the police has been deployed to deal with the situation.
Posted by: Fred || 04/18/2009 00:00 || Comments || Link || E-Mail|| [263 views] Top|| File under: Govt of Pakistan
Iraq
Iraqi forces conduct sweep in Fallujah
BAGHDAD -- Iraqi forces launched raids Saturday into an industrial zone of Fallujah that was once a Sunni insurgent stronghold.

The offensive into the district of factories and workshops was an apparent attempt to block armed groups from re-establishing footholds in the city.

Fallujah, about 40 miles (65 kilometers) west of Baghdad, was a hub for al-Qaida in Iraq and other insurgent factions before they were mostly driven out by a Sunni tribal uprising and U.S.-led campaigns more than two years ago. The industrial zone was a center for insurgent bomb-making and rocket production.

Streets were sealed off before Iraqi police and military units swept in, said Fallujah's police chief, Col. Mahmoud al-Issawi. He gave no other immediate details of the operation.

The police action comes two days after a suicide bomber struck an Iraqi military base in Habbaniyah near Fallujah. The blast injured at least 38 Iraqi soldiers _ and was the fourth major attack against Iraqi security forces this month.

In a separate operation, U.S. Marines joined Iraqi security forces in a hunt for weapons caches near Karmah village east of Fallujah, the U.S. military said.
Posted by: GolfBravoUSMC || 04/18/2009 09:52 || Comments || Link || E-Mail|| [269 views] Top|| File under:
Israel-Palestine-Jordan
IDF shoots at Palestinians near Beit El
[Jerusalem Post Front Page] Two Palestinians were shot dead in two different attempts to attack Jewish settlements in the West Bank on Friday.

On Friday night, one Palestinian was killed and another was lightly wounded after IDF soldiers shot at the men, who were hurling Molotov cocktails at houses in Beit El. The soldiers were on guard duty in the area of the West Bank settlement of Beit El when they spotted two Palestinians, and tried to arrest the suspects. However, when the suspects did not cooperate, the soldiers opened fire at them, killing one man and lightly wounding the other.

Palestinian reports identified the person killed as a 16-year-old youth from the Jilazun refugee camp in the West Bank.

The incident occurred hours after the Yesha council urged the Defense Establishment to reconsider the planned cuts to West Bank settlement security after a Palestinian armed with a knife infiltrated Beit Hagai on Friday morning. The man was shot dead by residents of the settlement, in the southern Hebron hills, after he tried to stab them.
Posted by: Fred || 04/18/2009 00:00 || Comments || Link || E-Mail|| [250 views] Top|| File under: Palestinian Authority
Southeast Asia
Philippines rebels free hostage
A Swiss Red Cross worker has been freed by Islamic rebels in the Philippines, after being held for three months. Andreas Notter was freed unharmed on the southern island of Jolo, and was now being given a medical check-up, Defence Secretary Gilbert Teodoro said.

Another hostage, Mary Jean Lacaba, was freed a fortnight ago.

Abu Sayyaf rebels seized three Red Cross workers on 15 January after they visited a local prison and are still holding an Italian, Eugenio Vagni. The Abu Sayyaf militants had threatened to behead one of the hostages unless all military operations against them were halted and troops withdrew from the area.

At least 800 soldiers of 1,000 pulled back on Jolo island before the rebels' deadline of 31 March, but the government refused to withdraw completely, saying doing so would leave the island's civilian population exposed to militant attacks.
Posted by: Steve White || 04/18/2009 00:00 || Comments || Link || E-Mail|| [264 views] Top|| File under:
Syria-Lebanon-Iran
Canada says man tried to send Iran uranium devices
Canadian police, acting on a tip-off from the United States, charged a Toronto man on Friday with trying to illegally export nuclear technology to Iran.

The Royal Canadian Mounted Police said Mahmoud Yadegari had attempted to obtain pressure transducers, devices that are used to make enriched uranium but can also have military applications.

A police spokesman earlier told CTV television that the probe was started after U.S. authorities discovered Yadegari was trying to obtain the devices.

The International Atomic Energy Agency said in February it could not verify Iran's planned Arak heavy water reactor was being designed only for peaceful uses because Tehran had been denying visits by IAEA inspectors since August.
Posted by: ed || 04/18/2009 13:42 || Comments || Link || E-Mail|| [385 views] Top|| File under:
Who's in the News
47
[untagged]
10
Govt of Pakistan
3
Jamaat-ul-Mujahideen Bangladesh
2
al-Qaeda in Pakistan
1
Hamas
1
Jamaat-e-Islami
1
Lashkar e-Taiba
1
Palestinian Authority
1
Pirates
1
Taliban
1
TNSM
1
TTP
1
al-Qaeda
1
al-Qaeda in North Africa
1
Global Jihad
Bookmark
E-Mail Me
The Classics
The O Club
Rantburg Store
The Bloids
The Never-ending Story
Thugburg
Gulf War I
The Way We Were
Bio
Merry-Go-Blog
Hair Through the Ages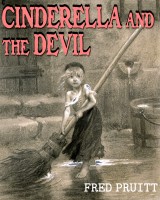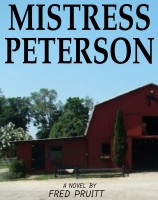 On Sale now!


A multi-volume chronology and reference guide set detailing three years of the Mexican Drug War between 2010 and 2012.

Rantburg.com and borderlandbeat.com correspondent and author Chris Covert presents his first non-fiction work detailing the drug and gang related violence in Mexico.

Chris gives us Mexican press dispatches of drug and gang war violence over three years, presented in a multi volume set intended to chronicle the death, violence and mayhem which has dominated Mexico for six years.
Click here for more information


Meet the Mods
In no particular order...


Steve White
Seafarious
Pappy
lotp
Scooter McGruder
john frum
tu3031
badanov
sherry
ryuge
GolfBravoUSMC
Bright Pebbles
trailing wife
Gloria
Fred
Besoeker
Glenmore
Frank G
3dc
Skidmark
Alaska Paul



Better than the average link...



Rantburg was assembled from recycled algorithms in the United States of America. No trees were destroyed in the production of this weblog. We did hurt some, though. Sorry.
3.231.220.225