Afghanistan
Suicide bombers kill 12 people in attack on police station in Afghanistan
Two suicide bombers attacked police stations in southern Afghanistan Monday, killing 10 Afghan policemen and two civilians and underlining the growing threat from a Taliban-led insurgency. The attacks, which also wounded around 30 people, followed a deadly weekend in which nine US and European soldiers were killed along with several civilians and fighters in Afghanistan's spiraling wave of extremist violence.

The most deadly was outside the provincial police headquarters in Lashkar Gah, the capital of the turbulent, opium-producing province of Helmand, with the attacker disguised as a policeman in uniform. "Eleven people, nine of them policemen and two of them civilians, were killed in a suicide bomb attack in Lashkar Gah," the Interior Ministry said in a statement. Twenty-eight others, also mostly policemen, were wounded, the statement said. The provincial health department gave a similar toll.

A Taliban spokesman, Yousuf Ahmadi, said a member of his militia had carried out the attack and killed 47 policemen - a clear exaggeration.

About 17,000 US troops are expected to start deploying to the south in the coming months to reinforce troops under pressure in the area, where several districts have fallen under control of insurgents allied with drug lords. The deputy provincial police chief, who is named only Kamalludin, was at the scene when the bomb exploded but survived unharmed. "I had just arrived with a five-vehicle police convoy. A man wearing police uniform walked towards us and exploded. Two of my bodyguards were also killed," he said.

A policeman at the scene said the bomber had walked towards the just-parked convoy and detonated his explosives. "There is blood and human flesh all over where I'm standing right now," he added on condition of anonymity.

President Hamid Karzai condemned the attack in statement that said targeting police showed that the insurgents were afraid of the growing force. The European Union, which is training the police, said it was "appalled."

Helmand is one of the most intense battlefields in the international fight against the extremist Taliban, who were in government between 1996 and 2001, and their allies in the Al-Qaeda network.

Monday's other suicide attack was at the police headquarters in the turbulent Delaram district of southwestern Farah Province, police said. A suicide bomber killed a policeman outside the building with a hand grenade then grabbed the dead man's weapon and ran into the compound, said the police spokesman for western Afghanistan, Abdel-Rauf Ahmadi. Officers fired at the attacker and bombs strapped to his body exploded, he said. Two shopkeepers were wounded.

Suicide attacks have been trademarks of the Taliban in the years following the 2001 US-led invasion that toppled the repressive Islamist movement from government.

The Taliban on Sunday claimed a blast that killed four US soldiers in the eastern province of Nangarhar hours before two British troops were killed in a blast in Helmand. Three other troops - French, German and British - died in various incidents on Saturday. The spike in violence comes amid growing international alarm about how to counter the unrest in Afghanistan and neighboring Pakistan.
Posted by: Fred || 03/17/2009 00:00 || Comments || Link || E-Mail|| [303 views] Top|| File under: Taliban
Africa Horn
Three foreign UN workers abducted in Somalia
On Monday, gunmen in southern Somalia abducted three foreigners and a Somali who were working for the United Nations, the latest in a string of kidnappings in the war-wracked nation. "Four UN staff members were abducted early this morning by unknown armed men in Wajid, Somalia," the UN said in a statement, without specifying the hostages' nationalities.

"They were on their way to the airport when their convoy was stopped by gunmen. No violence or shooting was reported to have occurred during the incident," the statement added.

A local UN employee who asked not to be identified said the four work for the World Food Program (WFP) and the UN Development Program. The employee added the hostages had recently flown back from the city of Hargeysa, in the northern self-declared state of Somaliland, and were on a stopover in Wajid, 340 kilometers south of the capital Mogadishu. "While the general location of the four staff members is known, no contact with the abductors has been established so far," the UN statement said.

Local elders confirmed the kidnapping and added that efforts were already under way to release the aid workers.
Posted by: Fred || 03/17/2009 00:00 || Comments || Link || E-Mail|| [298 views] Top|| File under: al-Shabaab
Africa North
Al-Qaeda brigade leader, five civilians killed in Algeria
Algerian Army troops killed an al-Qaeda in the Islamic Maghreb brigade leader Friday (March 13th) between Boumerdes and Tizi Ouzou, local and international press reported on Sunday. Mourad Mesrour, 38, had recently replaced Ali Ben Touati, aka Abou Tamim, as head of the Al Ansar brigade, Ennahar reported. Abou Tamim surrendered to Algerian authorities after hearing GSPC founder Hassan Hattab's call on January 18th for terrorists to repent.

In related news, terrorists killed five people in Tébessa province near the Tunisian border. The initial attack occurred overnight Saturday, when armed fighters murdered a shepherd in Houidjbet and stole his large herd. Three members of the victim's family, accompanied by an APC representative from Oum Ali, were driving to the scene of the murder early Sunday when their vehicle struck a roadside bomb. The blast killed all four passengers.

Posted by: Fred || 03/17/2009 00:00 || Comments || Link || E-Mail|| [312 views] Top|| File under: al-Qaeda in North Africa
Arabia
Yemen says Al-Qaeda behind suicide bombing
Yemeni state media blamed Al-Qaeda Monday for a suicide bombing that killed four South Korean tourists and their local guide in the historic eastern tourism city of Shibam.


Comes as a surprise, huh?


An 18-year-old who had been "tricked by Al-Qaeda into wearing an explosives vest" carried out the attack in the ancestral homeland of the militant network's fugitive leader Osama bin Laden, the official Saba news agency said.

On a visit to the city of Shibam in the eastern Hadramawt region, Vice President Abed Rabbo Mansur Hadi called for the eradication of those behind it, as survivors, four of them wounded, were flown home. The survivors took a flight to Seoul on Emirates airlines via Dubai, an official said, as a South Korean inquiry team arrived in the Yemeni capital Sanaa.

The Yemeni Tourism Ministry said a fifth South Korean tourist who was wounded in the bombing had remained in the country for medical treatment.

"The explosion happened as they were gathered on a hill called Khazzan that overlooks the city," a security official told AFP on Sunday. "They were on foot and taking pictures of the buildings in Shibam at the moment the sun went down," he added.

The Hadramawt town is famous for its multi-storey mud-brick merchants' houses, which date back to the 16th Century and have earned Shibam UNESCO world-heritage listing and the nickname of the "Manhattan of the desert."

"When most tourists had got off the jeep and were enjoying the sunset and the surroundings, there was suddenly a bomb explosion. In a second, a hellish situation followed," Ma Kyong-Chan, who organized the trip, told the Yonhap news agency.
Posted by: Fred || 03/17/2009 00:00 || Comments || Link || E-Mail|| [308 views] Top|| File under: al-Qaeda in Yemen
Britain
9 suspects held for Northern Ireland killings
Anti-terrorist detectives were questioning nine suspected Irish Republican Army dissidents Monday over this month's deadly gun attacks on British soldiers and police.

Sinn Fein deputy leader Martin McGuinness, the former IRA commander who is now the senior Irish Catholic in Northern Ireland's power-sharing government, said he was confident the community was uniting against the rising dissident threat. "People are not shaken, they understand this is an attempt to create mayhem in our society. It isn't going to succeed," McGuinness told reporters during a visit to New York City.

The dissidents are trying to undermine the IRA's 2005 decision to renounce violence and disarm and Sinn Fein's efforts to persuade Catholics to cooperate with the police force--once overwhelmingly Protestant but now more than 25 percent Catholic.

The nine suspects arrested last week are suspected of involvement in either the March 7 attack on the Massereene army barracks in Antrim, west of Belfast, or the March 9 killing of a policeman in an Irish nationalist district of Craigavon, southwest of Belfast.

The nine include two well-known Irish republicans detained Saturday. The arrest of Colin Duffy, 41, triggered weekend riots by his largely teenage supporters in the town of Lurgan. Police also arrested Declan McGlinchey, 32, son of Dominic "Mad Dog" McGlinchey, who once boasted of killing more than 30 people as leader of an IRA splinter gang called the Irish National Liberation Army. Former INLA colleagues killed him in 1994 in front of his son.

In the March 7 attack, two masked men with assault rifles fired more than 60 rounds at off-duty, unarmed soldiers collecting pizzas from two delivery men outside their base. Two soldiers died and four other people were seriously wounded, including both pizza couriers. A splinter group called the Real IRA claimed responsibility.

Two days later, a 48-year-old policeman was shot in the head after his unit responded to an emergency call from a woman whose home was being attacked by stone-throwing youths. The Continuity IRA claimed responsibility.

Analysts say the dissidents--who have mounted more than 20 gun, bomb and rocket attacks since late 2007--hoped this month's killings would undermine the current U.S. visit of McGuinness and Peter Robinson, the Protestant leader of the power-sharing government.

The two leaders twice delayed their trip last week because of the killings, but are expected to meet President Barack Obama at the White House and congressional leaders on Capitol Hill on Tuesday, St. Patrick's Day, an annual event cherished by Ireland's leaders north and south.

Authorities are tightening security measures in Northern Ireland. Police have asked private security firms to take over some duties, including locking security gates at the medieval walls in Londonderry each night, amid fears dissidents might ambush police.

The British army canceled a planned Belfast parade for troops returning from Iraq next month. A similar parade in November triggered brief street clashes between Protestants cheering the soldiers and Catholics protesting their presence.

Posted by: Fred || 03/17/2009 00:00 || Comments || Link || E-Mail|| [280 views] Top|| File under:
India-Pakistan
US drone kills two in FR Bannu village
Two militants, including a foreigner, were killed when a suspected US spy plane fired two missiles on a hideout in Janikhel area, Frontier Region (FR) Bannu, on Sunday night. Sources said a US drone was seen hovering over the area in the afternoon. It was reported that two missiles were fired by the drone, hitting a house in Janikhel Wazir area. Two militants, including a foreigner, were killed. One of them was identified as Maulvi Taj Ali while the identity of the foreigner militant could not be ascertained.

Posted by: Fred || 03/17/2009 00:00 || Comments || Link || E-Mail|| [299 views] Top|| File under: al-Qaeda in Pakistan
Constable injured in Karachi shooting
Unknown bandits shot injured a police constable on National Highway near Shah Latif Town in Karachi on Monday here, police sources said.

According to police, unknown bandits, riding motorcycle, were robbing people of mobile, money and other valuables when a police constable obstructed them. As a result, they opened fire at him, leaving Muhammad Ashraf (30) injured near National Highway under the jurisdiction of Shah Latif Town here.

The offenders managed to flee from the scene while the constable was shifted to hospital, Police added.
Posted by: Fred || 03/17/2009 00:00 || Comments || Link || E-Mail|| [306 views] Top|| File under:
Today's Pakaboom: Death toll climbs to 11 in Pindi detonation
RAWALPINDI: The death toll in Rawalpindi suicide attack has ascended to eleven and twenty-one people were injured while suicide bomber's body has been found, police sources said on Monday.

Prime Minister Syed Yousuf Raza Gilani, strongly deploring the attack, has ordered probe into incident.

According to the report of Geo News correspondent Asim Ali Rana, the blast occurred at 10 minutes past 9 in the evening on Monday as the suicide bomber got down the vehicle and exploded himself outside a taxi stand near Al-Mairaj restaurant on Peshawar road in Rawalpindi.

Following the attack, the dead bodies and injured people were shifted to local hospitals. Meanwhile, Rawalpindi Regional Police Office (RPO) pronounced that the blast was a suicide attack. Tuesday, March 17, 2009 01:52
Posted by: Fred || 03/17/2009 00:00 || Comments || Link || E-Mail|| [704 views] Top|| File under: al-Qaeda in Pakistan
Israel-Palestine-Jordan
Jordanian militants get more than two decades in jail for bomb plot
Jordan's military court has sentenced three militants to 22 years and six months in prison for plotting to bomb a church in the capital last May.

Two of the Jordanians were in court on Monday when the verdict was read while the third was tried in absentia.

The military judge said he handed down the sentence because he considered such a plot a "danger to the state and its people."

Prosecutors have said the three planned to remotely detonate an explosive-laden vehicle in front of the church during Sunday Mass.

The plot was foiled when the group's mastermind was arrested for speeding on the day he planned to carry out the attack.
Posted by: Fred || 03/17/2009 00:00 || Comments || Link || E-Mail|| [288 views] Top|| File under: Global Jihad
Sri Lanka
Sri Lanka troops capture Tiger 'court'
Sri Lankan troops pushed deeper into remaining Tamil Tiger-held territory and captured a rebel court house in weekend battles, the defence ministry said on Monday.

About 40 guerrillas were killed in the fighting, it said, as the separatist Liberation Tigers of Tamil Eelam (LTTE) battled to stave off defeat after decades of armed struggle.

There was no comment from the Tigers, but the pro-rebel Tamilnet website said 69 civilians, including 19 children, were killed by military shelling in an area designated as a "safe zone" by the government.
Posted by: Fred || 03/17/2009 00:00 || Comments || Link || E-Mail|| [283 views] Top|| File under:
Syria-Lebanon-Iran
30 Jundullah rebels died in Iran clashes
At least 30 Jundullah militants were killed during recent clashes with Iranian forces in the country's southeast, according to new reports.

On March 7, up to sixty members of the armed group entered the southeastern Iranian province of Sistan-Baluchestan, planning to carry out an attack on a security post situated in the Zabol-Zahedan border region. The Jundullah militants intended to blow up the Kouleh Sangi post while the guards were inside, but they were stopped by intelligence and police forces before they could execute the plan.

Reports published following the incident said that at least a quarter of the militants were killed in an aerial and ground operation carried out by Iranian security forces.

More recent accounts, however, indicate that up to 30 of Jundullah members were killed in the attack. They also point out that the ring leader Abdolmalek Rigi had taken part in the clashes. "The ring leader Abdolmalek Rigi fled the scene of the clashes along with the group's other injured members," a security official speaking on condition of anonymity told Press TV.

The clashes came almost two years after one of Jundullah's deadliest attacks, known as the Tasouki incident. On March 25, 2006, armed militants shut down the Bam-Kerman highway in southeast Iran and opened fire on passing cars, killing 22 civilians and wounding six.

Jundullah claimed responsibility for the attack, providing Arab TV channels with a video footage of the brutal killing, which some channels broadcast.

Militants of the Jundullah ring regularly cross over into Iran from their hideouts in neighboring Pakistan to harass, kidnap or attack civilians and police officers.

In 2007, ABC News reported that the Jundullah militant group, which is responsible "for the deaths and kidnappings of Iranian soldiers and officials... has been secretly encouraged and advised by American officials."

Reports published the following year also revealed that in 2007, the US Congress passed a undisclosed bill requested by President George W. Bush that allocated a $400-million fund for covert operations in Iran. The legislation gave the US government the go ahead to provide financial assistance to recognized terrorist groups such as Jundullah and the Mujahedin-e Khalq Organization (MKO).

The group's ringleader Abdolmalek Rigi denies his links to Washington, claiming that the terrorist network is a 'national movement'.
Posted by: Fred || 03/17/2009 00:00 || Comments || Link || E-Mail|| [285 views] Top|| File under: Govt of Iran
Who's in the News
53
[untagged]
7
Govt of Pakistan
4
Hezbollah
2
Global Jihad
2
Govt of Iran
2
al-Qaeda in Pakistan
2
al-Shabaab
2
Govt of Sudan
2
Govt of Syria
2
Hamas
2
Taliban
1
al-Qaeda in Yemen
1
al-Qaeda in North Africa
1
TNSM
1
al-Qaeda
Bookmark
E-Mail Me
The Classics
The O Club
Rantburg Store
The Bloids
The Never-ending Story
Thugburg
Gulf War I
The Way We Were
Bio
Merry-Go-Blog
Hair Through the Ages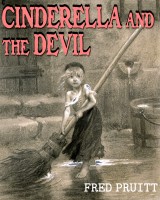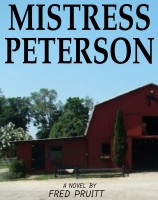 On Sale now!


A multi-volume chronology and reference guide set detailing three years of the Mexican Drug War between 2010 and 2012.

Rantburg.com and borderlandbeat.com correspondent and author Chris Covert presents his first non-fiction work detailing the drug and gang related violence in Mexico.

Chris gives us Mexican press dispatches of drug and gang war violence over three years, presented in a multi volume set intended to chronicle the death, violence and mayhem which has dominated Mexico for six years.
Click here for more information


Meet the Mods
In no particular order...


Steve White
Seafarious
Pappy
lotp
Scooter McGruder
john frum
tu3031
badanov
sherry
ryuge
GolfBravoUSMC
Bright Pebbles
trailing wife
Gloria
Fred
Besoeker
Glenmore
Frank G
3dc
Skidmark
Alaska Paul



Better than the average link...



Rantburg was assembled from recycled algorithms in the United States of America. No trees were destroyed in the production of this weblog. We did hurt some, though. Sorry.
18.232.38.214