Africa Horn
Somalia: Over 200,000 refugees swell camp, UN agency says
(AKI) - The rows of emergency tents have reached the perimeter of the 'Ifo camp' in Dadaab, Kenya which means that the UN refugee agency, UNHCR has run out of space to put newly arrived Somali refugees. "All refugees have to find a place with relatives or friends, we no longer have any land to provide them," Leonidas Nkurunziza, a UNHCR field officer, said in a report released on the organisation's website on Tuesday.

Some 230,000 people now live in the three adjacent camps at Dadaab, one of the world's oldest, largest and most congested refugee sites. UNHCR fears tens of thousands more will arrive throughout next year in this remote corner of north-east Kenya as the situation in their war-ravaged country deteriorates further.

Each morning, hundreds of new arrivals squat in front of the UNHCR registration offices, anxious for the staff to arrive. To meet the enormous demand, the agency has increased the size of its registration team.

The three Dadaab refugee camps -- Ifo, Hagadera and Dagahaley -- were built in 1991 to host 90,000 refugees. The continuing conflict in Somalia has led to a steady inflow of refugees over the subsequent years, and this shows no sign of easing up.

More than 60,000 Somalis have crossed into Kenya so far this year. Most come from Mogadishu and the Lower Juba regions of Kismayo, Jamame and Afmadow.

The crisis in Somalia is further compounded by severe drought conditions, food insecurity and periodic heavy flooding in the Horn of Africa.

On Tuesday, African Union troops said they would keep their 3,400-strong peacekeeping force in Somalia for two more months, an official said. In recent months, Islamist forces - some with ties to al-Qaeda - have seized control of most of southern and central Somalia.
Posted by: Fred || 12/24/2008 00:00 || Comments || Link || E-Mail|| [407 views] Top|| File under:
Africa Subsaharan
Guinea: Army dissolves government after president's death
(AKI) - The Guinean army has overthrown the country's government and suspended the constitution, just hours after the death of President Lansana Conte. The 74-year-old President Lansana Conte died after a lengthy illness.

In a state radio statement on Tuesday, Capt Moussa Dadis Camara said a "consultative council" of civilian and military leaders called the 'National Council for Development and Democracy' would be established.

"As of today, the constitution is suspended as well as political and union activity," Camara said in his statement. "The government and the institutions of the republic have been dissolved."

Camara also announced a military official would be installed as president of the West African country.

Conte, who had been the leader of Guinea for 24 years, died in the capital, Conakry. His health had been an issue of national debate for years. Conte seized power after the death of former president Sekou Toure in 1984. He was then elected in 1993 after the country's first presidential election, and then re-elected in 1998 and 2003 amid reports of widespread electoral fraud by the opposition.

Prime Minister Ahmed Souare called for 'calm and restraint' and announced 40 days of mourning. The President of the National Assembly, Aboubacar Sompare asked the country's Supreme Court to name him president. Sompare appeared on state television with Souare announcing the death of the president.

The leader of the Union for the Progress of Guinea and the secretary of the opposition alliance, Frad, Jean-Marie Dore, called for a peaceful transition of power.

Guinea, a former French colony gained independence in 1958. It has a population of 10 million people, made up of at least 24 ethnic groups, 85 percent of whom practise Islam as their religion.
Posted by: Fred || 12/24/2008 00:00 || Comments || Link || E-Mail|| [393 views] Top|| File under:
Ugandan President says army attacks on LRA rebels successful
(SomaliNet) Monday attacks on the rebel Lord's Resistance Army (LRA) were successful, Ugandan President Yoweri Museveni said.

Meanwhile, a rebel spokesperson said the leadership was still intact and wanted to resume peace talks.


Got cooperative all of a sudden, did they ...

Regional military action by forces from Uganda, Democratic Republic of Congo and south Sudan was launched on 14 December against an LRA hideout in northeastern DR Congo, but the rebel chief Joseph Kony escaped. "It was a very successful operation... we attacked Kony's main camp and devastated it," Museveni told reporters. "Kony only understands one language - the language of the gun."

"I don't think that it was ever correct to beg Kony for peace as some groups were doing. We had no other option but to act against these criminal acts."

The Ugandan leader said Kony had eavesdropped on military radio communications and escaped just before the raids began.


Better comm security next time guys ...

The offensive was launched after the rebel leader repeatedly refused to sign a final peace agreement with the Kampala government.

But LRA spokesperson David Nyekorach Matsanga said Kony had called for the end of the offensive and a resumption of peace talks. "Today I got instructions from general Joseph Kony telling me to inform the world that he wants military action to be halted so that we can open a new chapter in our country because the attacks will escalate the conflict," Matsanga told AFP.

He added that "the entire LRA high command is intact".

Kony cites International Criminal Court arrest warrants against him and his lieutenants as reasons for not signing the peace accord finalised in April.

Tens of thousands of people have been killed and nearly two million displaced in two decades of fighting between the Ugandan government and the LRA, which is notorious for abductions of children to be used as soldiers and sex slaves.
Posted by: Fred || 12/24/2008 00:00 || Comments || Link || E-Mail|| [318 views] Top|| File under:
Bangladesh
''Grenades brought to kill me''
Rapid Action Battalion (Rab) yesterday recovered three improvised hand grenades from Nabiabad village in Devidwar upazila of Comilla, around an hour after BNP Chairperson Khaleda Zia addressed an election rally four km away.

The Rab men also arrested two operatives of the banned Islamist outfit Jama'atul Mujahideen Bangladesh (JMB), and seized a 10kg bomb from a JMB den at Nabiabad village.

The former prime minister addressed the rally at around 12:30pm at Chandina upazila headquarters.

The BNP chief at a rally in Laxmipur later alleged that the grenades seized had been brought to assassinate her, and disrupt the forthcoming national election. Besides, her party announced countrywide protest rallies and demonstrations today.

Rab members arrested JMB operative Masud at Chandinabazar at around 1:30pm. Following his confession, Rab men arrested Noyeem, raiding a hidden den of JMB at Nabadia village at about 4:30pm."

"Soon after the Rab men reached near the den, three JMB men came out of a house with grenades in their hands and threw one at them. The grenade did not explode," Col Gulzar continued.


Pro'ly trained by Hek ...

"Rab men retaliated with gunshots and arrested Noyeem who was bullet hit."


... and he's still alive? ...

"But two others fled off the scene threatening grenade attacks."


As if they were never there in the first place ...

Talking to The Daily Star, Rab-11 commander Lt Col Mohammad Sazzad Hossain said three grenades were recovered after these were thrown while three more from an adjacent place.

Both Gulzar and Sazzad however declined to link the recovery of grenades and arrest of the JMB men with security threats to BNP chief Khaleda without investigating the two incidents. They also said the incidents took place about three km off the venue of Khaleda's rally, and two hours after Khaleda's departure.

They said Rab continued its operation to arrest the JMB men who escaped and receiver more explosives.

Meanwhile, the recovery of grenades and arrest of two JMB operatives prompted BNP to organise countrywide protest rallies and demonstrations today. Nazrul Islam Khan, joint secretary of the party, in a press statement urged the government to strengthen security of Khaleda Zia. He also called upon people to join today's protest rallies and demonstrations.
Posted by: Fred || 12/24/2008 00:00 || Comments || Link || E-Mail|| [299 views] Top|| File under: Jamaat-ul-Mujahideen Bangladesh
Caribbean-Latin America
Colombia: Suspected FARC rebels abduct 10 villagers
(SomaliNet) Suspected FARC rebels in Colombia have abducted ten people from a hamlet south of the capital Bogota. The police say up to eight gunmen stormed the hamlet at night shouting that they belonged to the left-wing rebel movement. The rebels are holding hundreds of people, including a number of politicians, hoping to exchange them for ransom. The best-known hostage is former presidential candidate Ingrid Betancourt, who was freed in army raid in July.
Posted by: Fred || 12/24/2008 00:00 || Comments || Link || E-Mail|| [298 views] Top|| File under:
India-Pakistan
Close terror cells in India: Pak parliament
Apparently opening up a new front, Pakistan's parliament has urged the world community to press India for closing what it terms terror cells and to stop its anti-Pakistan "propaganda" in the wake of the Mumbai carnage.

A resolution, moved by Minister of State for Foreign Affairs Malik Ahmad in the National Assembly (NA) on Wednesday "has urged the global community to press India to close terror hubs and stop anti-Pakistan propaganda", The News reported on its website. The resolution also said that Pakistan wants peace and stability in the region and the end of tension with India.

"The resolution stated that Mumbai attacks reflected the failure of Indian intelligence; therefore, India should stop blaming Pakistan," The News said.

The assembly session was adjourned after passing the resolution.

In New Delhi, it was announced that India will seek Saudi Arabia's support in putting pressure on Pakistan to act against terror outfits during Saudi Foreign Minister Prince Saud Al-Faisal's daylong visit to the Indian capital on Friday. In his meeting with his Saudi counterpart, External Affairs Minister Pranab Mukherjee will share information that establishes a clear link between Pakistan-based elements and the Mumbai terror attacks, official sources said.

Mukherjee is also likely to invoke transformed ties between India and Saudi Arabia following King Abdullah's visit to New Delhi in 2006 and seek Riyadh's support in putting pressure on Islamabad to take concrete action against anti-India terror outfits in that country. New Delhi will seek Riyadh's support in clamping down on the financing of terrorists some of whom use Saudi charities and other fronts for generating funds for subversive activities. The issue will figure in the discussions between the two ministers, the sources said.

With Pakistan stepping up its propaganda offensive against India in the Muslim world, India is likely to draw attention to reports in sections of Saudi media that have been critical of New Delhi but sympathetic to Islamabad.

Meanwhile, former Pakistani prime minister Nawaz Sharif has said he would personally request President Asif Ali Zardari to take "stern action" if India furnished evidence of the involvement of Pakistani territory in the Mumbai attacks that claimed at least 170 lives, 26 of them foreigners. Speaking at a Christmas cake-cutting ceremony at the Punjab Chief Minister's Secretariat at Lahore Tuesday, "he believed the Pakistan government had no link to the blasts", The News reported Wednesday.

Sharif, whose brother Shahbaz Sharif is the chief minister of the Punjab province, also "warned" the Indian and Pakistani leaderships against making "irresponsible statements" as this would "further aggravate the situation".

"He said if the Indian government did not have any evidence, then it should avoid creating tensions in the region through fake allegations," The News reported.

Sharif maintained that "it would be better for the future of both countries" to resolve their differences through dialogue, adding that Pakistan wanted friendly and peaceful relations with India and was committed to helping India in hunting down the perpetrators of the Mumbai outrage.

Pakistani senators have also urged a review of the country's role in the war on terror and even suggested the redeployment of troops from the Afghanistan border in the light of heightened tensions with India. "Taking part in the discussion (Tuesday) on the security situation, they underlined the need for launching a diplomatic initiative to tell the world that Pakistan was a responsible country and expose 'baseless allegations' being hurled by India in the aftermath of the Mumbai carnage," Dawn reported Wednesday.

"They rejected as a cock and bull story the claim by India that a group of 10 people had travelled on a boat from Karachi to reach Mumbai for carrying out the attack," the newspaper added.

On his part, the US defence chief has admitted that the Mumbai terror attacks have jeopardised operations against the Taliban in the remote parts of Pakistan. The attacks were a tactical operation that had strategic effects, chairman of the US Joint Chiefs of Staff Admiral Mike Mullen told reporters on the flight home after a visit to Pakistan. It placed progress against Taliban extremists using safe havens in Pakistan's remote areas in jeopardy, he said.

Before the attack in Mumbai, the Pakistani government began operations in Bajaur on the border with Afghanistan, Mullen pointed out.

During his trip, Mullen met top military and intelligence officials in Pakistan including army chief Gen. Ashfaq Kayani, and director-general of Inter-Services Intelligence Lt. Gen. Ahmed Shuja Pasha and apparently discussed the Mumbai atatcks. "It was a good, positive meeting, and it continues our relationship," Mullen said, according to a report on the US defence department website. "I'm not going to get into specifics of what we discussed, but I am encouraged."

US officials believe extremists from the terrorist group Lashkar-e-Taiba used the safe havens along Pakistan's border with Afghanistan, to finance, plan and train for the Nov 26 Mumbai terror attack.
Posted by: john frum || 12/24/2008 12:44 || Comments || Link || E-Mail|| [337 views] Top|| File under:
Pakistan: Fifteen militants, two soldiers killed in clashes
(AKI/DAWN) - At least 15 militants and two security personnel were killed in clashes and bombings in Shakar Darra area in Pakistan's volatile Swat valley on Monday.

According to the Swat Media Centre, quoted by Pakistani daily Dawn, security forces cordoned off the Shakar Darra valley, a stronghold of the Taliban, and launched an offensive after a militant attack on a checkpost.

Local people were asked to leave the area before the operation was started and a curfew was imposed. Fierce clashes continued for several hours in which both sides used heavy weaponry.

The security personnel who died were identified as Ashaq Hussain and Saeed Uddin. Six security men were injured.

According to a press release issued by the Swat Media Centre, the command and control system of the militants has been destroyed.

Two women, Zenat and Bakht Rana, were killed and four people were injured when a shell fell on their house. They were taken to a hospital in the area of Saidu Sharif.

Meanwhile, two beggars, a woman and her daughter, were gunned down at the busy Nishat Chowk in Mingora on Monday night. The bodies were taken to the Saidu hospital for autopsy.

Three bodies were found in different areas of Swat late on Sunday night.
Posted by: Fred || 12/24/2008 00:00 || Comments || Link || E-Mail|| [304 views] Top|| File under: TTP
Two die as explosives go off in Karachi
KARACHI: Two persons were killed as a result of explosives going off here Federal B. Area on Tuesday. The explosives kept in a parked vehicle (high-roof) outside a house caused a loud blast in block-9, Federal B. Area. The sound of the blast was so loud that it was heard in a radius of 1 mile. The vehicle and the upper storey of the house were destroyed completely while the walls of the adjoining houses also collapsed. The blast also caused the electric wires passing from above to break, suspending the power supply in the area. The intermittent blasts caused fear among the area residents. Later, police and fire brigade reached the spot and overcame the blaze.
Posted by: Fred || 12/24/2008 00:00 || Comments || Link || E-Mail|| [292 views] Top|| File under:
Five relatives of militant commander held
Five relatives of a militant commander were arrested by the political administration when the latter refused to surrender to the authorities in Mullano Mandai of Haleemzai Tehsil in restive Mohmand Agency Tuesday.

Sources told The News that Wajihullah, a militant commander and one of the 71 wanted persons, refused to renounce militancy and surrender to political authorities. The commander's refusal prompted the high-ups to arrest five of his close relatives under the collective responsibility section of Frontier Crimes Regulation. The authorities also warned his four more relatives in Mullano Mandai near Ghallanai to vacate their homes within 24 hours otherwise strict action would be taken against them.

It may be mentioned that political administration had handed a list of 71 suspected persons to Haleemzai Jirga to present them before the authorities. All the suspects were produced to the administration by the Jirga but four, including Wajihullah, refused to surrender. Luqman, another commander of militants in Pandyalai Tehsil of Mohmand Lower, was produced by the jirga before the authorities.
Posted by: Fred || 12/24/2008 00:00 || Comments || Link || E-Mail|| [306 views] Top|| File under:
Tribesmen execute two for murder
Two men were publicly executed in retaliation for an alleged murder after the Lashkar-e-Islam (LI) handed them over to the family of the slain man in Bara tehsil of Khyber Agency.

LI chief Mangal Bagh told reporters that the executed men - Islam Badshah and Ziarat Gul - were captured by the LI, while two of their accomplices, Ajmal and Khalid, residents of Mohamand and Bajaur agencies respectively, managed to escape.

He said the men had confessed to killing a taxi driver, Muhammad Umar. They said the men had hired Umar's taxi and took him to Khazana area in Peshawar, where they killed him, Mangal said. He said the LI left it to the taxi driver's family to decide the fate of the accused, adding they refused to forgive the alleged murderers.

The LI handed the men over to the taxi driver's family, which publicly executed them later, Mangal added. Tribesmen blindfolded the two criminals and tied their hands behind their backs before shooting them with rifles, AFP reported their photographer as saying.

Around 500 local tribesmen watched the executions, a local administration official told AFP.

The LI has launched a campaign against crime in Khyber, reminiscent of Afghanistan's Taliban movement, which was in government in Kabul from 1996-2001.
Posted by: Fred || 12/24/2008 00:00 || Comments || Link || E-Mail|| [355 views] Top|| File under: Lashkar-e-Islami
Iraq
NEW KURDISTAN PESHMERGA ARMY - KURDISH HEAVY
Roughly translated:

Hadi Mahmud will defend his country from attacks by outsiders with the "Stalin-Orgel" or any other weapon. (The StalinOrgel is a Russian rocket system -- multiple short range rockets in a single battery). The call themselves "Peschmergas" which means that they have looked death in the eyes. Earlier they fought in the mountains for an independent state, they have formed a 100,000 man and woman strong national army.

They are subordinate to an independent Kurdish ministry, and the Iraqi army no longer is permitted to set foot on the autonomous territority. In contrast, the Peschmergas are permitted to operate outside of Kurdish territory.

In training camp, the security of the Kurdish borders has absolute priority. All military branches may be employed for this mission.

It was several years of hard work to convert the fighters from the mountains into a disciplined military force. Tribal fighters were transformed into officers and soldiers, and the recruitment of additional volunteers continues today. They have not volunteered only for personal desires, but also out of love for and belief in their nation.

Jalal Adel -- Training Officer...This army was formed from guerilla fighters and rebels. They will guarantee our security and also allow that we live in peace and prosperity. They assure our independence within Iraq .

The Peschmerga Hadi Mahmud with friends, enroute to his village. He has been in the Regular Army for more than three years, and will remain for the foreseeable future. After two weeks of duty, he normally has a week of free time. The 23 year old recently married, and is looking forward to seeing his wife again. He is paid approximately 200 US Dollars per month for his service. He grew up in a village called ????, translated as pretty brook.

Along with small surrounding villages, there are approximately 15,000 residents.

The children look at the Peschmerga with wonder. Mahmut's father, a Sheikh, wearing traditional clothing, is the undisputed leader of the tribe.

We live on the lands of our fathers and grandfathers. As Peschmerga, we attack no-one. We only defend our lands and our nations. That is our mission.
Posted by: Besoeker || 12/24/2008 08:43 || Comments || Link || E-Mail|| [308 views] Top|| File under:
Iraq: At least five policemen killed in roadside blast
(AKI) - At least five Iraqi policemen were killed on Tuesday when their convoy was hit by a powerful roadside bomb in the town of al-Tarmiyah, located 40 kilometres north of the capital Baghdad, Iraqi media reported. The bomb targeted the convoy of colonel Faisal Ismail, killing him and four others. Ismail was the police chief of the nearby town of Mashaada.

Although attacks have fallen in war-torn Iraq this year, the levels of violence are still high. Baghdad is still a dangerous city where bombings are a frequent occurrence and insurgents have shown themselves still able to carry out deadly attacks against civilians and security forces.
Posted by: Fred || 12/24/2008 00:00 || Comments || Link || E-Mail|| [297 views] Top|| File under: Iraqi Insurgency
Israel-Palestine-Jordan
Hamas/IJ/AlAQ fire 60 Rockets/morters at Israel
Nearly 60 rockets and mortar shells have been fired at the western Negev since midnight on Wednesdaty; 40 of them were launched after 9 A.M.

On Tuesday, senior Hamas official Mahmoud al-Zahar told the Egyptian daily Al-Ahram that "the Palestinians want to give a chance to the Egyptian mediators. Hamas is ready for a truce, if Israel sticks to the terms of the June agreement."


After which they'll rocket the Israelis in celebration ...
Posted by: mhw || 12/24/2008 09:18 || Comments || Link || E-Mail|| [413 views] Top|| File under:
Palestinian terrorists bombard Ashkelon with Grad rockets
Palestinian terrorists on Wednesday morning fired over 30 Kassam and Grad rockets from the Gaza Strip at Ashkelon and the western Negev, prompting Israel to hold up a shipment of aid scheduled to pass through to the Strip on Wednesday. Rockets continued to rain on southern Israeli cities throughout the morning hours.

Meanwhile, the security cabinet scrambled Defense Minister Ehud Barak to a special discussion on the massive rocket fire against western Negev Israeli communities.


Because what happened was so unexpected, they were caught by surprise


A number of Grad-type rockets were fired at Ashkelon throughout the morning, one of them landing in the yard of a private residence, causing several people to go into shock.

Posted by: g(r)omgoru || 12/24/2008 06:45 || Comments || Link || E-Mail|| [304 views] Top|| File under:
Southeast Asia
Thai terrorists attack campaign caravan
Suspected insurgents shot a campaign car of a candidate in the southern province of Narathiwat on Wednesday morning, wounding a driver. The campaign vehicle of Niaris Jetapiwat, a candidate under Chart Thai Pattana party, was attacked when it was travelling in the Chanae district. According to witnesses, suspected insurgents opened fire onto the vehicle from a black pick-up. The victim was identified as Hawaeteh Tayae, 55. Mr Hawaeteh was driving the last car of a campaign procession comprising of about 15 vehicles
Posted by: ryuge || 12/24/2008 05:06 || Comments || Link || E-Mail|| [312 views] Top|| File under:
Who's in the News
54
[untagged]
10
Govt of Pakistan
2
TTP
1
Global Jihad
1
al-Qaeda in Iraq
1
Hamas
1
Iraqi Insurgency
1
Islamic Courts
1
Jamaat-e-Islami
1
Jamaat-ul-Mujahideen Bangladesh
1
Jemaah Islamiyah
1
Lashkar-e-Islami
1
al-Qaeda
Bookmark
E-Mail Me
The Classics
The O Club
Rantburg Store
The Bloids
The Never-ending Story
Thugburg
Gulf War I
The Way We Were
Bio
Merry-Go-Blog
Hair Through the Ages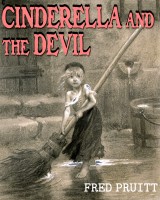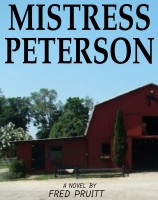 On Sale now!


A multi-volume chronology and reference guide set detailing three years of the Mexican Drug War between 2010 and 2012.

Rantburg.com and borderlandbeat.com correspondent and author Chris Covert presents his first non-fiction work detailing the drug and gang related violence in Mexico.

Chris gives us Mexican press dispatches of drug and gang war violence over three years, presented in a multi volume set intended to chronicle the death, violence and mayhem which has dominated Mexico for six years.
Click here for more information


Meet the Mods
In no particular order...


Steve White
Seafarious
Pappy
lotp
Scooter McGruder
john frum
tu3031
badanov
sherry
ryuge
GolfBravoUSMC
Bright Pebbles
trailing wife
Gloria
Fred
Besoeker
Glenmore
Frank G
3dc
Skidmark
Alaska Paul



Better than the average link...



Rantburg was assembled from recycled algorithms in the United States of America. No trees were destroyed in the production of this weblog. We did hurt some, though. Sorry.
18.206.13.28