India-Pakistan
Militants breach wall of snow on LoC
The Indian Army's worst fears have come true. Militants are now desperate enough to defy the high walls of snow to cross over to this side of the Line of Control (LoC). The first such attempt was made this year — in Keran sector — on February 22. Two infiltrators were shot dead by the security forces.

For miles there is nothing but snow in this area, 111 km from the summer capital Srinagar. The mountains look like an undulating ocean of snow - enchantingly beautiful for onlookers, but a big challenge for soldiers guarding the borders. The temperatures often dip to minus 10 or less.

Kashmir has experienced the heaviest snowfall in decades this year. Nanda post in Gulmarg sector received over 24-feet snow while Cheema post in the same sector got almost 17 feet. One would think it's humanly impossible to cross in such conditions.


This assumes a fair bit ...

And yet, militants chose to make their first attempt at such a time. This attempt was detected and neutralized, but this could well be the beginning, admitted an army officer.


Excellent, Smithers! Here's the deal, Mr. Quaking Army-Officer -- you get to stay in your nice warm bunker, while Mr. Jihadi freezes his gonads off trying to cross the Line of Control. When he gets near the bunker you shoot him. You're warm. He's dead. That's not so frightening, is it?

The security forces are expecting heightened activity this year at the LoC. Especially in view of the February 22 attempt, made despite the hostile terrain and round-the-clock vigil of Indian soldiers, who are under orders to shoot in case of any suspicious movement.

Col. Mathur, of the 15 Corps, attributed it to the "sheer desperation of militants."

Desperation for what?
"These are foreign militants in pursuit of their agenda of global jihad," said the officer, who has been monitoring cross-border activity. "The most disturbing fact is that terror camps are still intact. Militants have been shifted to the launching pads. There are at least 26 of them in the sectors facing the Valley," the army officer said.

Not just the army, former militants are also getting similar inputs from across.


The Kicker in this paragraph


A former militant leader, now an over ground activist, told Hindustan Times: "When I was in Pakistan last year, I asked ISI officers why they keep sending militants to Kashmir despite the ceasefire and the Indo-Pak dialogue. Their answer was: We cannot dismantle our infrastructure which took us 50 years to put together." The militancy plan in Kashmir did not come about in 1987 or 1988. "It started long ago," the militant leader was told.


We cannot dismantle something we spent 50 years building. --- can not == will not!


That explains why the infiltration is still on. And why our soldiers need to be on guard 24x7.

"The infiltrators have to succeed once, but soldiers have to be successful every time. There is no room for error," the Army officer said.

The snow will melt by May-June. The thick snow would have, by then, inflicted heavy damage to the fence. It'll take two to three months to repair it. By then it'll be October, when snow again starts in the upper reaches of the Valley.

The interregnum period will be ideal for infiltration, since many areas will virtually have no fencing on the LoC. That's the time the security forces face their biggest challenge.
Posted by: 3dc || 02/26/2008 17:11 || Comments || Link || E-Mail|| [341 views] Top|| File under:
4 killed in attack on UK NGO office in Mansehra
Gunmen opened fire and hurled grenades on Monday at the office of a British-run NGO in Mansehra, killing four local staff members and wounding 20 others, including passers-by, police said.

Police officials quoted eyewitnesses as saying that militants entered the office of Plan International in afternoon and took the staff hostage before opening gunfire and detonating the office with explosives. Local resident Zaman said the non-government organisation (NGO) had resumed its operations in the district after it had shifted its office to Islamabad a few months ago following threats from militants. The NGO was working for the rehabilitation of the October 8 earthquake victims.

Later, the NWFP chief minister announced a compensation of Rs 100,000 for each deceased and Rs 50,000 for each injured, Geo News reported. The NWFP government had set up a security cell for NGOs working in quake-hit areas, APP reported.


Obviously that worked like a charm.

Separately, 3 rockets landed in Peshawar Cantonment, the police said.
Posted by: Fred || 02/26/2008 00:00 || Comments || Link || E-Mail|| [266 views] Top|| File under: Taliban
3 killed in bomb attack on army vehicle
Three soldiers were killed and four wounded on Monday when a roadside bomb blew up an army vehicle in Lehri, Dera Bugti, AFP quoted official sources as saying. The Balochistan Republican Army (BRA) claimed responsibility for the attack, saying it had killed eight personnel, including an army officer and several Frontier Corps (FC) soldiers, in two separate incidents in Dera Bugti, according to a Daily Times staff report. BRA spokesman Sarbaz Baloch said his organisation had killed four soldiers in the Lehri bomb attack and as many FC men in a second incident in the Tali Math area of Sui tehsil. The attacks aimed at reminding the government that the people of Balochistan wanted the ownership on their resources, Sarbaz said.
Posted by: Fred || 02/26/2008 00:00 || Comments || Link || E-Mail|| [262 views] Top|| File under: Taliban
Rockets hit Peshawar
Suspected militants fired two rockets in the city of Peshawar, damaging cars and narrowly missing the airport, police said on Monday. "Two rockets were fired by some unknown miscreants," senior police official Muhammad Tahir Khan told AFP.

Peshawar residents said they heard loud noises when the rockets exploded late on Sunday, one in the garrison city's commercial area and another in suburban Pushtakhara, which is close to the airport and also houses a key airforce base. Khan said no one was hurt in the attacks.

An AFP reporter saw up to 10 damaged cars, which were parked at a repair shop in the commercial neighbourhood when a rocket landed on the roof.
Posted by: Fred || 02/26/2008 00:00 || Comments || Link || E-Mail|| [279 views] Top|| File under: Taliban
Iraq
Iraq group releases video of captive Briton
An Arabic television station has aired a video that it said showed one of five Britons held in Iraq by a Shi'ite group for about eight months.

"My name is Peter ... I have been held here for nearly eight months now," a man said on the video aired by Al Arabiya television. "I miss my family very much ... I just want to get out of here."

Arabiya said he called on British Prime Minister Gordon Brown to free nine Iraqis to gain the release of the five. "It's a simple exchange," he said.

The man reportedly looked tired but was not under obvious stress. His family, as well as the families of all the other hostages, have been informed.
Posted by: anonymous5089 || 02/26/2008 14:50 || Comments || Link || E-Mail|| [275 views] Top|| File under: Iraqi Insurgency
Michael Totten: Guns in the Desert
ANBAR PROVINCE, IRAQ – The Humvee slammed to a halt on the desert road between Fallujah and the town of Al Farris. I peered around the driver's head from the back seat and tried to figure out what was happening.

"Why are we stopping?" I said.

"IED," Sergeant Guerrero said.

I swallowed and took the lens cap off my camera.

"Where?" I said.

All five Humvees in our convoy had stopped and pulled to the side of the road. None had been hit.

"We think there's one buried off the road around here."

Two soldiers, including Sergeant Guerrero, stepped out of the vehicle. "Can I get out, too?" I said. I had no idea how long we would stop or if they would even let me out of the truck.

"Sure," Sergeant Guerrero said. "You can get out." . . .



Go read it all. The most telling paragraph in the article is this one:



Every time I thought something vaguely exciting might happen, it didn't happen. There is no war in Western Iraq any more. This is a mop-up.
Posted by: Mike || 02/26/2008 10:39 || Comments || Link || E-Mail|| [265 views] Top|| File under: Iraqi Insurgency
Rockets fired at Iranian consulate in Basra
Basra, Feb 26, (VOI) – Unidentified gunmen fired two Rockets missiles at the Iranian consulate building in Basra but no casualties or damage were reported, a police source said.

"Unidentified gunmen in a vehicle fired two RPG-7 shells at the building of the Iranian consulate in southern in southern Basra," the source, who preferred not be named, told Aswat al-Iraq – Voices of Iraq – (VOI).

"The attack did not cause casualties or damage because the Rockets missiles landed a distance away from the building," the source added, not revealing more information about the incident or the organization possibly behind the attack.

Basra lies 590 km south of the Iraqi capital Baghdad.

Posted by: DepotGuy || 02/26/2008 08:59 || Comments || Link || E-Mail|| [277 views] Top|| File under: Iraqi Insurgency
Special Groups Iranian Terrorist Leader Captured
This is a good catch. One less EFP cell out there now. Unfortunately, they seem easily replaced - hopefully with declining competence though.


BAGHDAD – Multi-National Division – Baghdad Soldiers captured a suspected Special Groups commander during an operation in Baghdad's Sha'ab neighborhood Feb. 24. The suspect is accused of being involved in multiple improvised explosive device attacks.

Paratroopers with 2nd Battalion, 325th Airborne Infantry Regiment, 2nd Brigade Combat Team, 82nd Airborne Division, detained the suspect after receiving actionable intelligence on his activities. Several other suspected criminal members were captured with him. The detainees were captured with components of explosively formed projectiles. The components were allegedly imported from neighboring countries.


Iran


"This suspected criminal is allegedly responsible for multiple IED attacks against Iraqi Security Forces and Coalition Forces," said Lt. Col. David Oclander, executive officer for 2nd Brigade Combat Team, 82nd Airborne Division. "He is suspected to be associated with the foreign-influenced Special Groups networks that continue to blatantly disobey the cease fire directives from al-Sayyid Maqtada Al-Sadr that have been in place since Aug. 29, 2007.

"Recent tips from locals show they want these criminals off their streets, and the support of the people continues to move toward the legitimate government of Iraq" Oclander said.
Posted by: Glenmore || 02/26/2008 07:25 || Comments || Link || E-Mail|| [271 views] Top|| File under: IRGC
US troops detain Iraqi news editor
US troops have detained the news editor of a television station owned by Iraq's most powerful political party and his son, who they accused of attacks on US and Iraqi forces, the US military says. Hafodh al-Beshara, news editor and manager of political programming of the al-Furat television station, was arrested during a raid on the channel's offices in Baghdad's central Karrada district late on Saturday night, station officials said.

Al-Furat is owned by the Supreme Islamic Iraqi Council, the biggest Shi'ite party in Prime Minister Nuri al-Maliki's government. Its leader is Abdul Azis al-Hakim, one of Iraq's most influential politicians, who has been courted by Washington and met President George W Bush at the White House in November.

The US military said in an email response to questions from Reuters that Beshara had been detained in the operation to arrest his son, who was identified in an earlier statement as a suspected militia intelligence operative. "His (Beshara) arrest had nothing to do with his place of employment or his relationship to his son," US military spokesman Major Brad Leighton said.

This article starring:
Abdul Azis al-Hakim
Hafodh al-Beshara
Khamis Ali al-Zobaie
Salam al-Zobaie
Posted by: GolfBravoUSMC || 02/26/2008 00:00 || Comments || Link || E-Mail|| [267 views] Top|| File under: Iraqi Insurgency
Three Iraqis killed in S. Baghdad blast
(KUNA) -- Three Iraqis were killed Monday morning when an explosive device was detonated in southern Baghdad. A police source told KUNA the explosive device was planted by the side of a road and blew up as a convoy of Shiite pilgrims was heading to the city of Karbala to mark the anniversary of the death of Imam Al-Hussein. Three Iraqis were killed and at least ten others suffered wounds of different severity and had to be hospitalized. A suicide explosion had claimed the lives of 40 Iraqis yesterday and wounded some 60 others, after a bomber detonated an explosive belt at a convoy of Shiite pilgrims in Alexandria village, southern Baghdad.
Posted by: Fred || 02/26/2008 00:00 || Comments || Link || E-Mail|| [258 views] Top|| File under: Iraqi Insurgency
Kirkuk police chief escapes death
(KUNA) -- A high-ranking police officer escaped assassination Monday in Kirkuk, northern Iraq, at a time when 18 suspects were arrested. A Kirkuk police source told KUNA that an explosive device was detonated as the convoy of Kirkuk police chief Brigadier Sarhad Qader was passing by, damaging the patrol vehicle without causing casualties. Meanwhile, Iraqi police and members of the Multi-National Force waged a military operation in Aziziya district, western Kirkuk, today during which 18 suspects were arrested.
Posted by: Fred || 02/26/2008 00:00 || Comments || Link || E-Mail|| [268 views] Top|| File under: Iraqi Insurgency
Fourteen Iraqis killed in Mosul
(KUNA) -- At least 14 Iraqis were killed, including policemen, in two attacks in the city of Mosul, northern Iraq, on Monday. A police source told KUNA that unknown militants opened fire at a police patrol in Maarith district in Mosul, killing four policemen and wounding three others. Moreover, the source said a mortar shell fell over a house in Tel Al-Rumman, eastern Mosul, killing three civilians, including a child, and wounding four women -- all belonging to the same family.
Posted by: Fred || 02/26/2008 00:00 || Comments || Link || E-Mail|| [269 views] Top|| File under: al-Qaeda in Iraq
Iraqi army commander, seven of his bodyguards killed in Baqouba
(KUNA) -- An Iraqi military commander and several of his bodyguards were killed by unknown gunmen east of Baqouba, Iraqi Operation Commander in Baqouba Brigadier Rageb Al-Omairi said on Monday. Armed men attacked a military patrol vehicle with seven RBGs and machineguns at Buhrez area, resulting in the demise of Major Salem Kalas and seven army personnel accompanying him, he said. Al-Omairi did not elaborate further on the incident, but he noted the attack occurred this evening at five o'clock local time. Meanwhile, an Iraqi security source, which asked not to be named, told KUNA that police discovered a mass grave which included unidentified women murdered in Khales area in Dayala province.
Posted by: Fred || 02/26/2008 00:00 || Comments || Link || E-Mail|| [265 views] Top|| File under: Iraqi Insurgency
Turkish military says it kills 41 Kurdish rebels in Iraq
Turkey's military said it had killed 41 more separatist Kurdish rebels in clashes in northern Iraq, raising the reported guerrilla death toll in a cross-border operation to 153. Rebels disputed the claim and warned that Turkey had entered a conflict that it cannot win.

A statement posted on the military's Web site Monday also said two more soldiers were killed in fighting, but gave no details. The deaths would bring the total Turkish military fatalities since the start of the incursion Thursday to 17. It said the military had hit some 30 targets of the Kurdistan Workers' Party, or PKK, in a 24-hour period.

The military did not say whether it had counted the bodies of the slain rebels, and there was no way to independently verify the claim.

In past clashes, Turkish troops have sometimes left the bodies of guerrillas in the remote areas where they were killed, fearing they could be booby trapped. Turkish fatalities are easier to document because slain soldiers receive elaborate burials that are usually attended by officials and military officers. The rebels said Turkey could not win the conflict.
Posted by: Fred || 02/26/2008 00:00 || Comments || Link || E-Mail|| [260 views] Top|| File under:
Wheelchair bomber kills cop
Samarra - A suicide bomber in a wheelchair killed a top policeman and wounded two others when he blew himself up in the police operations centre in the Iraqi city of Samarra on Monday, police said.

The bomber had entered the building in Samarra, 100km north of Baghdad, and asked to speak to assistant police chief Major-General Abdul-Jabbar Rabee Muttar, said Captain Luay Mohammed, an official in the Samarra police chief's office. Major Muthanna Mohammed of Salahuddin provincial police said the bomber, in his 40s, then detonated a vest packed with explosives, killing Muttar and wounding two other policemen.
Posted by: Fred || 02/26/2008 00:00 || Comments || Link || E-Mail|| [643 views] Top|| File under: al-Qaeda in Iraq
Israel-Palestine-Jordan
Egyptian authorities transfer 21 Palestinian detainees to Gaza
Egyptian authorities on Monday transferred to Gaza 21 Palestinians who had been arrested in the two weeks during which the Gaza-Egypt border was breached. 12 of the detainees were Hamas men who had been caught in possession of weapons and explosives and were apparently planning to carry out a terror attack in Israel.
Posted by: Fred || 02/26/2008 00:00 || Comments || Link || E-Mail|| [291 views] Top|| File under: Hamas
IDF troops arrest 21 Palestinians north of Ramallah
IDF troops arrested 21 Palestinians suspected of public disorder offenses in a small village north of Ramallah on Monday. All the detainees were transferred to security forces for interrogation.
Posted by: Fred || 02/26/2008 00:00 || Comments || Link || E-Mail|| [265 views] Top|| File under: Palestinian Authority
Jordan charges 5 with spying for Hamas
Jordan's military prosecutor on Monday charged five men with acquiring secret information that could jeopardize the safety of the kingdom. According to the indictment sheet, the five men, who were in police custody, were allegedly trained in military and security matters in an unidentified neighboring country. The five were accused of taking courses on information security, tracing, resisting investigations and telecommunications, the indictment, which was made available to The Associated Press, said.

Hamas members who were residing in the neighboring country allegedly appointed the men to recruit new members in Jordan, monitor military installations along its borders and surveil the Israeli embassy in Amman, the indictment said.

It said that the men allegedly succeeded in monitoring military sites on Jordan's borders with Israel and Syria and the Israeli embassy in the capital. It also added that this information was recorded on a flash memory stick and sent to the Hamas members. The indictment did not provide other details.
Posted by: Fred || 02/26/2008 00:00 || Comments || Link || E-Mail|| [265 views] Top|| File under: Hamas
Sri Lanka
Fresh fighting claims 41 lives in Sri Lanka
At least 36 Tamil Tiger guerrillas and five Sri Lankan government soldiers have been killed in fresh fighting in and around rebel-held territory, the island's defence ministry said Monday.

War planes bombed a suspected Tamil Tiger naval base in the district of Kilinochchi on Sunday, inflicting heavy damage, the ministry said, adding that 10 rebels, including a self-styled lieutenant colonel, were killed. Another 26 Tiger guerrillas and five soldiers were killed in ground attacks in the north of the island, it said.

For their part, the rebel Liberation Tigers of Tamil Eelam (LTTE) said two air strikes on Sunday had hit civilians inside their territory. The Tigers, who are leading a decades-old campaign for independence for minority Tamils in this majority Sinhalese nation of 19.5 million people, said two civilians were wounded. The rebels made no reference to ground attacks.

According to the defence ministry, 1,581 rebels have been killed so far this year. The military estimates the Tigers' strength at 5,000 combatants. The military says 90 soldiers and police have also been killed in 2008. Casualty figures provided by both sides differ vastly and cannot be independently verified since the government bars journalists and human rights workers from frontline and rebel-held areas. The Sri Lankan government last month officially pulled out of a truce with the Tamil guerrillas.
Posted by: Fred || 02/26/2008 00:00 || Comments || Link || E-Mail|| [262 views] Top|| File under:
Who's in the News
56
[untagged]
8
Iraqi Insurgency
4
Hezbollah
4
Taliban
3
Govt of Pakistan
2
Hamas
2
al-Qaeda in Iraq
2
Govt of Iran
2
Palestinian Authority
1
Global Jihad
1
IRGC
1
TNSM
1
al-Qaeda
1
Govt of Syria
Bookmark
E-Mail Me
The Classics
The O Club
Rantburg Store
The Bloids
The Never-ending Story
Thugburg
Gulf War I
The Way We Were
Bio
Merry-Go-Blog
Hair Through the Ages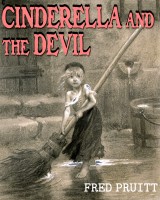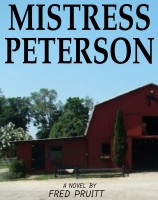 On Sale now!


A multi-volume chronology and reference guide set detailing three years of the Mexican Drug War between 2010 and 2012.

Rantburg.com and borderlandbeat.com correspondent and author Chris Covert presents his first non-fiction work detailing the drug and gang related violence in Mexico.

Chris gives us Mexican press dispatches of drug and gang war violence over three years, presented in a multi volume set intended to chronicle the death, violence and mayhem which has dominated Mexico for six years.
Click here for more information


Meet the Mods
In no particular order...


Steve White
Seafarious
Pappy
lotp
Scooter McGruder
john frum
tu3031
badanov
sherry
ryuge
GolfBravoUSMC
Bright Pebbles
trailing wife
Gloria
Fred
Besoeker
Glenmore
Frank G
3dc
Skidmark
Alaska Paul



Better than the average link...



Rantburg was assembled from recycled algorithms in the United States of America. No trees were destroyed in the production of this weblog. We did hurt some, though. Sorry.
18.232.38.214