Afghanistan
26 killed in Afghan suicide bombings
Bombers killed at least 26 people in two separate attacks in southern Afghanistan yesterday, a day after a Canadian diplomat and two civilians were killed in the area. An unidentified man drove near a crowd of about 100 people watching a wrestling match at a fair in the Afghan border town of Spinboldak, a key crossing point into southern Pakistan, and detonated explosives strapped to his body, said Kandahar provincial Governor Asadullah Khalid. "The wrestling match was about to end when the explosion occurred,"' Khalid said. He said that 20 people were killed, as well as the attacker, and more than 20 were wounded, at least five seriously. However, Rafiq Tarin, a government administrator in the neighboring Pakistani town of Chaman, said more than 30 people who were injured in the explosion were treated in a hospital there, including many in critical condition.

Earlier, a suicide bomber hurled himself in front of an Afghan army vehicle in the provincial capital, Kandahar, 110 km to the north, killing three Afghan soldiers and two civilians. Taliban spokesman Mohammad Hanif claimed responsibility for that blast, just hours after President Hamid Karzai had expressed concern about an increase in suicide bombings. Four Afghan soldiers and 10 civilians were also wounded in the attack in the heart of the city.

"It was a suicide incident," army Captain Habibur Rahman said near the scene, where pieces of flesh and blood were seen. He said three soldiers were killed, and a hospital doctor said two civilians also died. One eyewitness, Assadullah, said the bomber appeared to be a teenager. "I saw a boy of about 15 with an explosives' vest running towards the car and then heard the explosion," he said. "I ran for cover and saw the casualties when I got up."

Speaking at his heavily fortified palace in Kabul, Karzai said increased use of suicide attacks showed Taliban desperation. However, he added: "They cause insecurity, worry among people ... disrupt life. They are a matter of concern for us ... we will use all means to prevent them."

Sunday's apparent suicide attack on a Canadian military convoy in Kandahar killed 59-year-old Glyn Berry, a veteran Canadian foreign affairs official, and two Afghans. Three Canadian soldiers were wounded, two critically. The past few months have seen a spate of Taliban suicide attacks, mainly targeting US-led troops and NATO peacekeepers, but they have not caused major casualties among foreign forces. Security analysts suspect the Taliban has stepped up suicide attacks after seeing al Qaeda's success in Iraq.

The attacks have come at a time when America's NATO allies are due to take over more responsibility from US troops in Afghanistan and Washington is looking to trim its commitment. The NATO plans have faced some opposition and the Dutch parliament is due to debate on Jan. 25 whether to commit 1,400 more troops to the volatile south, a highly contentious issue in the Netherlands given the dangers.
Posted by: Dan Darling || 01/17/2006 00:51 || Comments || Link || E-Mail|| [277 views] Top|| File under:
Africa Horn
Kenyan police stepping up searches for Swedan, Nabhan
Kenyan police have intensified their searches for Al-Qaida members believed to be behind terrorist attacks in Kenya in 1998 and 2004. On Aug. 7, 1998, an al-Qaida bomb exploded at the U.S. Embassy in Nairobi. The attack killed 224 people and injured 5,000. Four years later, on Nov. 29, 2002, 10 Kenyans and three Israelis were killed when an Israeli-owned hotel near Mombassa was attacked and blown up by a car bomb, while a simultaneous rocket attack on an Israeli airliner failed. Al-Qaida reportedly claimed responsibility for the twin attacks.

The Daily Nation reported that Kenyan anti-terrorist officials are attempting to locate Mombassans Ahmed Salim Swedan and Saleh Ali Saleh Nabhan. The pair are suspected to have masterminded both the 1998 and 2002 attack. The two are among four al-Qaida members sought by the U.S. Federal Bureau of Investigation. The other two suspects are Kenyans Fahid Mohammed Ally Msalam and Fazul Abdullah Mohammed. The United States has posted a $4 million reward for information leading to the arrest of any of the quartet. Kenyan anti-terrorism officials maintain that ongoing investigations established that there are currently no active al-Qaida cells in Kenya.
Posted by: Dan Darling || 01/17/2006 01:03 || Comments || Link || E-Mail|| [324 views] Top|| File under:
Africa North
Mauritania: Two Terror Suspects Arrested
Nouakchott, 17 Jan. (AKI - Mauritanian police have arrested two suspected Islamic terrorists in the Sahara desert who were travelling in a car close to the border with neighbouring Morocco. Both men are Moroccan citizens, and had a large quantity of explosives as well as a state-of-the-art computer and an unspecified amount of euros in their vehicle, according to Mauritanian security sources, quoted by Kuwaiti daily Al-Rai al-Am. The arrests, announced on Tuesday but believed to have been made last Thursday, appear to indicate the continuing presence of al-Qaeda linked terrorists in the country.

In the past few months, Moroccan police have made numerous arrests of suspected al-Qaeda linked terrorists operating in the Sahara desert. In December, Moroccan security forces operating in the area of the Sahara between Morocco and Mauritania smashed an alleged terror cell that they believe had contacts with Algerian and Libyan Salafite groups seeking to create a pan-North African al-Qaeda cell. After the Decembers arrests, the Moroccan and Mauritanian authorities decided to strengthen their cooperation over security in a bid to thwart suspected Islamic terrorists operating in the Sahara.
Posted by: Steve || 01/17/2006 08:24 || Comments || Link || E-Mail|| [304 views] Top|| File under:
Africa Subsaharan
Kidnapped Foreigners Warn Against Rescue Attempts
Lagos, 17 Jan. (AKI) - Four foreign oil workers kidnapped in Nigeria six days ago have read out their captors' demands to the Reuters newsagency by telephone and have warned against any attempt to rescue them. The four hostages - an American, a Briton, a Bulgarian and a Honduran - said, in what Reuters said appeared to be prepared statements, that they were being treated well, but that any military intervention or rescue operation could cost them their lives.

The kidnappers have staged a series of attacks on oil pipelines, platforms and workers over the past three weeks, denting supply from the world's eighth-largest exporter and driving up world prices. The violence has prompted Royal Dutch Shell to evacuate 330 workers from four of its oil platforms in Nigeria. The company is considering more withdrawals amid uncertainty over where the militants will strike next, a senior oil industry source told Reuters. Two attacks last week hit Nigeria's oil output by 226,000 barrels a day and analysts say that if production continues to be disrupted it could push up world oil prices.

The hostage-takers have demand local control of the Niger Delta's oil wealth, payment of 1,5-billion dollars by Royal Dutch Shell to the Bayelsa state government to compansate for pollution, and the release of three men including two ethnic Ijaw leaders, one of the hostages told Reuters over the phone.
Posted by: Steve || 01/17/2006 08:25 || Comments || Link || E-Mail|| [307 views] Top|| File under:
Frenchman 'had Togo war planes'
Togo's army says it has seized combat aircraft from a former French policeman living in the capital, Lome. Two MiG-23 planes and two Mi-18 helicopters had been found from Lome airport, a military spokesman said.

An international commission is probing the origin of military materiel used by Ivorian forces in the bombing of a French base in Ivory Coast in 2004. The spokesman said Togo would never be a transit zone for ammunition and arms for Ivory Coast or other countries. The government has asked former policeman Robert Montoya to explain the origin and planned destination of the military equipment.

"OK, Bob, what's the deal with the MiGs?"
"I was planning on starting a, ah, crop dusting service."

Army spokesman Maj Moise Oyome Kemence said the government had carried out a search at security companies owned by Mr Montoya December after Togolese Defence Minister Kpatcha Gnassingbe issued a complaint against him. "Let's leave the law to deal carefully with this case, without prejudice," Maj Kemence told AFP news agency.
"We don't know if this equipment was going to Ivory Coast," he added.

An international commission based in Lome is investigating the origin of military equipment used by Ivorian loyalist forces in the attack on a French military base at Bouake in Ivory coast in November 2004. Nine French soldiers and an American civilian were killed in the aerial bomb attack.
Posted by: Steve || 01/17/2006 07:53 || Comments || Link || E-Mail|| [284 views] Top|| File under:
Arabia
Saudis hold five in Riyadh attack plot
Saudi police have arrested five suspected insurgents in raids in several localities in the capital and seized large quantities of explosives and money, security officials said. The officials said the five suspects - four Saudis and one foreigner - are believed to be part of a network preparing for a terror attack in Riyadh. "They were apparently preparing for a terrorist attack, probably soon," one official told The Associated Press on Monday on condition of anonymity because he is not authorised to speak to the media. Another official said police seized some 20kg of explosives and one million Saudi riyals ($373,000) in a raid north of Riyadh. He said police believe the suspects were planning to blow up some government installations.

The officials said police first arrested a suspect who had been under security surveillance. He later informed on the others in other hideouts in Riyadh. The officials said in at least one raid police exchanged fire with the suspects while they tried to escape their hideout. There was no report of casualties. The officials did not divulge the nationality of the fifth suspect. He was only identified as "a resident", a reference to expatriates living in the kingdom. It was not clear if the suspected insurgents are related to al-Qaida in Saudi Arabia, which has launched a series of bloody attacks in recent years in Saudi Arabia.
Posted by: Fred || 01/17/2006 00:00 || Comments || Link || E-Mail|| [325 views] Top|| File under:
Bangladesh
Tales from the Crossfire Gazette
PBCP leader killed in 'crossfire'
A regional leader of outlawed Purbo Banglar Communist Party (PBCP-ML-Janajuddho) was killed in 'crossfire' during a shootout between his gang and police in Chuadanga early yesterday.

"How early?"
"Very early."

The dead was identified as Sonu Mondol, 35 of Purondarpur village in Jibonnagar upazila in Chuadanga.

According to Chuadanga police, Jessore police arrested

(Step one)

Sonu from Dadpur village in Chougachha upazila with his two accomplices on Sunday noon.

"Afternoon, Sonu, boys. How's about coming downtown with us? Officer, help him up, I can't hear him with his face in the dirt."

After interrogation,

(Step two)

Jessore police handed him over to Chuadanga police the same day.

"For us? You shouldn't have, we didn't get anything for you."

Following his confessional statement,

(Step three)

a team of Jibonnagar police set out for Purondarpur village with him to retrieve illegal firearms.

(Step four)

But the outlawed cadres ambushed the police team

(Step five)

when it reached Hasdah village at about 4:40am. Police fired back triggering a gunfight between police and criminals.

(Six and seven)

Sonu tried to escape during the shootout

(Eight)

and died when he was caught in 'crossfire'

(Nine and ten)

while the outlaws fled, police sources said. One shutter gun and 12 bullets were retrieved from the scene.

The shutter gun is back! Hip hip huray!

Chuadanga police said Sonu was accused in 12 cases, including five for murder, filed with different police stations in the region.
2 drug smugglers held in Ctg
CHITTAGONG, Jan 16:–Chittagong Metropolitan Police (CMP) in a raid conducted late last night at city's Halishahar area detained two drug smugglers and seized 55 Phensidyles from their possession. Police identified the culprits as Mohammad Mohi Uddin (28) and Mohammad Jamal (35). The detainees during the questioning confessed that they had been smuggling drugs under the direct supervision of Dail Karim of the area.
They were handed over to Halishahar police station after primary interrogation and a case was recorded in this connection.

Extortionists rounded up by RAB in Khagrachari
Security forces stationed at Mohalchari army zone rounded up two extortionists while they were collecting toll at village Bodanala under Mohalchari upazila in Khagrachari Saturday night. One Belgium-made SBL gun with cartridges and toll collection receipt were recovered from the possession of Sanjit Kumar Chakma, 30, and Rangachua Chakma, 25, reportedly activists of the Parbatya Chattagram Jano Sanghati Samity, sources in security forces said.

They give out receipts when extorting money at gunpoint?


The Samity, however, told New Age that it had not any link to the two persons. The arrested were handed over to the police.

Foreign gun recovered in Khagrachhari
Jan 16: Security Forces yesterday recovered another Belgium-made gun from Natun Chakma para on Guimara upazilla in Khagrachhari district in an anti-terrorism operation. Acting on a tip-off, Security Forces led by army commander of Shindukchhari zone Major Mostafiz, raided the area yesterday night. The terrorists ran away from the place.

"Feet, don't fail me now!"

The army team recovered a Belgium-made Gun. Major Mostafiz told this correspondent that they are continuing their anti terrorism operation.

It may be mentioned that, last January 14 Mohalchhari army arrested Rangahuyo Chakma (25) and Sanjit Kumar Chakma (30) with one Belgium-made revolver, bullets and subscription books. The two person confessed that they are JSS men and they collect tolls from business men. A case filed against the two arrested men.

Two fake RAB members held in Kurigram
Jan 16 : Two people impersonated as the members of RAB were arrested by Bangladesh Rifles from a bazar in bordering Fulbari upazila while demanding tolls. Police said locals caught hold of Nawsher Ali, and his brother Khwaza Mia while they were demanding tolls from the traders of the bazar at about 1pm.

"Hey, you can't be real RAB men! The sun is still out. Grab them!"

Nawsher wore RAB uniform, they added.

Following their confessional statement, the local people also caught their sister Rahima Begum from a rickshaw, parked near the bazar.

Getaway driver didn't get away

They were handed over to the BDR. Later, BDR handed over the trio to police. A fake identity card of RAB-10 was also recovered from the possession of Nawsher. A case has been filed.
Posted by: Steve || 01/17/2006 09:32 || Comments || Link || E-Mail|| [318 views] Top|| File under:
Bangladesh jails militant for 15 years over blasts
A Bangladesh court has sentenced a member of an outlawed Islamist group to 15 years in prison for involvement in serial bomb attacks across the country in August, a police officer said on Monday. Two people were killed and almost 100 wounded when 500 bombs went off on August 17, blamed on Islamist militant groups fighting to turn Bangladesh, a mainly Muslim democracy, into an Islamic sharia state.

The court in Kishoreganj town, 150 km (95 miles) from Dhaka, found Obaidullah Suman, an activist of the Jamaat-ul-Mujahideen group, guilty of possessing bombs and helping plant them, a court official said. The sentencing was the first since almost 800 suspected militants were detained. "The verdict will act as an warning against anyone who wants to be involved with the extremist group," a police officer said. The spiritual leader of Jamaat-ul-Mujahideen, Shayek Abdur Rahman, and the head of the banned Jagrata Muslim Janata Bangladesh, Siddikul Islam Bangla Bhai, remain at large.
Posted by: Fred || 01/17/2006 00:00 || Comments || Link || E-Mail|| [322 views] Top|| File under:
Caucasus/Russia/Central Asia
3 Count Dooku loyalists busted in Chechnya
Three members of illegal armed groups have been arrested in Chechnya. They reported the location of hiding places with armaments. "Aslanbek Bargishev, 30, from Doku Umarov's group was arrested in the village of Chernorechye, Urus-Martan District. He told the investigators that he had set off two homemade explosive devices on Umarov's order early in 2005," a representative of the Chechen interior ministry told Itar-Tass. Bargishev reported the location of a hiding place with 35 projectiles for under-barrel grenade launchers, a machine-gun and 100 kilograms of plastid.

Another two militants – Adlan Khamzatov, 21, from the village of Samashki, and Usam Turluyev, 25 -- were arrested in the Achkhoi-Martan District of Chechnya. According to the results of the investigation, they were members of the gang, led by Sayed-Hasan Musostov, who was killed during an operation near the village of Ordzhonikidzevskaya, in Ingushetia, on December 7, 2005. "Turluyev is suspected of having taken part in an attack on the village of Roshni-Chu last August. He reported the location of a hiding place on the outskirts of a cemetery in Samashki, which contained a machine-gun, a grenade-launcher, a submachine-gun, ten projectiles for a grenade launcher and ten powder cartridges," the Chechen interior ministry official continued. Khamzatov also reported the location of a hiding place with two Mukha grenade launchers. All the three militants are being interrogated.
Posted by: Dan Darling || 01/17/2006 01:05 || Comments || Link || E-Mail|| [309 views] Top|| File under:
Tajik officials claim holding senior Hizb leader
DUSHANBE: Authorities in Tajikistan are holding the No 2 leader of a banned radical Islamic group, an official said on Monday. A probe into several suspected members of the Hizb-ut-Tahrir party who were arrested last year also revealed that some of the group's regional leaders were among them, Deputy Prosecutor General Abdusami Dadabayev said. He did not say exactly when the arrests were made and gave no further details.

Also Monday, police in Kyrgyzstan said they had arrested a local Hizb-ut-Tahrir leader in the southern Osh region. Regional police spokesman Zamir Sydykov said that police seized 32 pistol bullets and video and audio tapes with extremist content during a search in Marufta Azimov's home after his arrest on Sunday.
Posted by: Fred || 01/17/2006 00:04 || Comments || Link || E-Mail|| [664 views] Top|| File under:
Europe
Elite forces looking for a few good missions
The commander of the Danish special forces is asking politicians to put them into action in hotspots such as Afghanistan and Africa. The head of the nation's military special forces is concerned that his troops are not being used actively enough. Col. Henrik H. Friis warned politicians on Sunday that training alone was not enough to keep up the skills of the nation's elite soldiers.

Friis also pointed out that there were plenty of hotspots around the world, such as Afghanistan and Africa, where the special forces could participate. 'Things happen rapidly in our field, and if we are to measure up to the best special forces out there, it doesn't do any good if we only train. We need to get out and complete some missions,' Friss said, adding that it was important for the forces to continue cooperating with US and other European forces. The last time the Danish special forces participated in a major international operation was in 2002, when they were involved in 'Operation Enduring Freedom' in Afghanistan. The unit received an award for their efforts there, and as a result it was asked to play a major role in the 2003 invasion of Iraq.

A political decision not to allow the forces to participate in the early phases of the invasion was made, however. And since then, they have mostly carried out short-term operations. Meanwhile, other countries, including neighbouring Sweden and Norway, have been busy with multiple special operations. Friss feared that another result of not being included in international operations was a loss of the relationship that was built up during the 2002 Afghanistan operation.

The minister of defence, SÞren Gade, said he and other political leaders understood Friis's concerns, but that the ministry had no concrete plans to deploy the special forces for the time being.
Posted by: lotp || 01/17/2006 09:36 || Comments || Link || E-Mail|| [285 views] Top|| File under:
Turkish terrorist jailed in Spain
Saffet Karakoc, a Turkish national captured in an operation to round up suspected members of terrorist groups last Tuesday in Spain, has been imprisoned following an investigation.

A Spanish National Court has decided to charge 14 of 17 investigated individuals and release three of them conditionally.

Court sources notified Karakoc, and his Spanish wife Kerime Benedicto Gallego, were among those charged; Judge Fernando Grande Marlaska heard the couple. Reportedly, Karakoc, charged with helping to train individuals in Spain and sending them to Iraq to conduct terrorist attacks, has traveled to Syria and Iraq on several occasions.

It was announced 20 people who have been captured in Spain belong to the Morocco Islamic Combatant Organization and Salafist Group in Algeria. The interrogations of three other people and Moroccan Omer Nakca, who has been accepted as the leader of both terrorist groups will be conducted on Tuesday.
Posted by: Dan Darling || 01/17/2006 01:00 || Comments || Link || E-Mail|| [284 views] Top|| File under:
Spanish al-Qaeda leader remanded
Spain's High Court has remanded the alleged ringleader of a group of suspected Islamists accused of recruiting fighters to send to Iraq to carry out suicide bombings for al Qaeda, a judicial source said.

Omar Nakhcha was also suspected of having helped three of the suspects in the Madrid March 11 train bombings escape Spain.

Another 14 suspects, some of whom were based around a mosque, were remanded at the weekend.
Posted by: Dan Darling || 01/17/2006 00:49 || Comments || Link || E-Mail|| [298 views] Top|| File under:
Home Front: Politix
Army Orders Soldiers to Shed Dragon Skin or Lose SGLI Death Benefits
Two deploying soldiers and a concerned mother reported Friday afternoon that the U.S. Army appears to be singling out soldiers who have purchased Pinnacle's Dragon Skin Body Armor for special treatment. The soldiers, who are currently staging for combat operations from a secret location, reported that their commander told them if they were wearing Pinnacle Dragon Skin and were killed their beneficiaries might not receive the death benefits from their $400,000 SGLI life insurance policies. The soldiers were ordered to leave their privately purchased body armor at home or face the possibility of both losing their life insurance benefit and facing disciplinary action.

Posted by: Yosemite Sam || 01/17/2006 10:47 || Comments || Link || E-Mail|| [519 views] Top|| File under:
Home Front: WoT
ACLU Sues to Stop Domestic Spying Program
Surprise, surprise, surprise...


NEW YORK - Civil liberties groups filed lawsuits in two cities Tuesday seeking to block President Bush's domestic eavesdropping program, arguing the electronic surveillance of American citizens was unconstitutional. The U.S. District Court lawsuits were filed in New York by the Center for Constitutional Rights and in Detroit by the American Civil Liberties Union.

The New York suit, filed on behalf of the center and individuals, names President Bush, the head of the National Security Agency, and the heads of the other major security agencies, challenging the NSA's surveillance of persons within the United States without judicial approval or statutory authorization. It seeks an injunction that would prohibit the government from conducting surveillance of communications in the United States without warrants.


Even FISA allows them to do this if the person in the US isn't a 'US person'. Now they want to go beyond the law.

The Detroit suit, which also names the NSA, was filed with the ACLU along with the Council on American-Islamic Relations, Greenpeace and several individuals.


The usual suspects.


Messages seeking comment were left Tuesday morning with the National Security Agency and the Justice Department.


You can just call up the NSA?


Bush, who said the wiretapping is legal and necessary, has pointed to a congressional resolution passed after the attacks of Sept. 11, 2001, that authorized him to use force in the fight against terrorism as allowing him to order the program. The program authorized eavesdropping of international phone calls and e-mails of people deemed a terror risk.
The Detroit lawsuit says the plaintiffs, who frequently communicate by telephone and e-mail with people in the Middle East and Asia, have a "well-founded belief" that their communications are being intercepted by the government.


Hmmmmmmm...wonder why that is?




So it's an international call/e-mail, not a 'domestic' one. FISA allows those to be reviewed without warrants if the party in the US isn't a 'US person'. There are other warrant exceptions as well. And the people participating in the suit are going to have to demonstrate 'standing', which won't be met by claiming a 'well-founded belief': unless the judge is a Clinton appointee, of course.

"By seriously compromising the free speech and privacy rights of the plaintiffs and others, the program violates the First and Fourth Amendments of the United States Constitution," the lawsuit states.
Posted by: tu3031 || 01/17/2006 10:37 || Comments || Link || E-Mail|| [313 views] Top|| File under:
India-Pakistan
US strike killed terrorists: official
A US airstrike in Pakistan last week killed at least four foreign terrorists, a Pakistani official said overnight.

Fahim Wazir, the chief government official in the region where the strike occurred, said at least 10 or 12 terrorists from outside Pakistan had been invited to attend a feast in the village of Damadola.
Wazir said that militants had carted off the bodies of the foreigners before authorities arrived at the scene of the attack.

US officials have said the airstrike on Friday was meant to kill al Qaeda No. 2 Ayman al-Zawahri.

According to intelligence sources, the CIA believed Zawahri was among the foreigners, but Pakistani intelligence officers say the Egyptian-born deputy to Osama bin Laden never turned up for the feast, although he had been invited.

The US attack has enraged many Pakistanis and the Government of President Pervez Musharraf is having to cope with protests against the deaths of 18 civilians when the missiles hit three houses in Damadola, close to the Afghan border.

Pakistan lodged a protest with US Ambassador Ryan Crocker on Saturday and there have been nationwide protests. Government and opposition parties have spoken against the US action.
Despite the diplomatic protest, intelligence sources say the US has Pakistan's tacit agreement to carry out such operations in the Pashtun tribal areas.

According to intelligence officers in Washington, the airstrike was probably carried out by Predator drone aircraft used in similar operations to eliminate other al-Qaeda figures.

Many people had expected Mr Musharraf to broach the issue in a televised address overnight.

But instead he talked about deferring an unpopular mega-dam project, criticised tribal militants in Baluchistan, and spoke of the long-term need to help people affected by last October's earthquake in Kashmir and North West Frontier Province.

Earlier, Prime Minister Shaukat Aziz, who was due to leave for an official visit to the US, called the airstrike "one unfortunate event" in a long relationship.

Speaking at a news conference with former US President George Bush, a special UN envoy for relief for Pakistan's October earthquake, Mr Aziz said Pakistan was "committed to the fight on terrorism".

But he said "naturally we cannot accept any action within our country which results in what happened over the weekend ... our relationship with the US is important, it is growing, but at the same time such actions cannot be condoned".

The US Government has not commented.

Pakistan hopes to gain more materially from its alliance with the US.

Among the issues Mr Aziz was expected to discuss in Washington are plans to purchase F-16 fighter planes.

Pakistan also wants access to civilian nuclear technology.
Posted by: Oztralian || 01/17/2006 14:34 || Comments || Link || E-Mail|| [420 views] Top|| File under:
4-5 foreign terrorists killed in al-Zawahiri hit
At least four foreign terrorists died in the U.S. airstrike purportedly aimed at al-Qaida's No. 2 leader, the provincial government said Tuesday. A statement by the administration of Bajur, the Pakistan's tribal region bordering Afghanistan, also said that 10 to 12 foreign extremists had been invited to dinner at the village hit in Friday's attack.

Pakistani intelligence officials have said Ayman al-Zawahri,
Osama bin Laden's top lieutenant, had been invited to a dinner in the targeted village of Damadola to mark an Islamic holiday but did not show up and sent some aides instead. The statement was the first official confirmation by Pakistani authorities that foreign militants were killed in the attack, which officials have said also killed innocent civilians. The provincial government did not identify who the foreigners may have been or who was the target of the missile strike.

"Four or five foreign terrorists have been killed in this missile attack whose dead bodies have been taken away by their companions to hide the real reason of the attack," the statement said, citing the chief official in the Bajur region where Damadola is located. "It is regrettable that 18 local people lost their lives in the attack, but this fact also cannot be denied, that 10-12 foreign extremists had been invited on a dinner," it said.
Posted by: Sposing Spomong7836 || 01/17/2006 08:43 || Comments || Link || E-Mail|| [424 views] Top|| File under:
Pakistan Informed Ahead Of Al-Zawahiri Strike
Karachi, 17 Jan. (AKI) - (Syed Saleem Shahzad) - US intelligence officials had reliable information about a gathering of senior al-Qaeda and Taliban commanders in Pakistan's Bajour district and shared it with Islamabad before last Friday's air strike which killed 18 people, says a top Pakistani intelligence official. The official told Adnkronos International(AKI) there was authentic information about a meeting of senior personnel, but it was conjecture that those present included al-Qaeda number 2, Ayman al-Zawahiri, or Taliban leader Mullah Omar. There have been widespread anti-US protests in Pakistan over the raid and no word on al-Zawahiri's fate.

Details have emerged in the media suggesting that the air strike targeting al-Zawahiri - the Egyptian doctor and lieutenant to Osama bin Laden - failed because he did not show up for a dinner he was invited to marking the Islamic holiday of Eid al-Adha. In the pre-dawn raid on the remote village of Damadola, three houses and a school were destroyed by missiles fired from unmanned aerial vehicles (UAVs) or drones. Eighteen civilians, including six children, were killed. The raids triggered two days of anti-US protests throughout Pakistan. The foreign ministry summoned the US ambassador for an explanation and information minister Sheikh Rashid condemned the attack. Considered Osama bin Laden's mentor, al-Zawahiri is at the heart of the al-Qaida leadership, and Washington is offering a 25 million dollar bounty for his capture.

AKI sources revealed there was authentic information on the gathering in Bajour district of high- profile Taliban and al-Qaeda commanders who recently fled from Afghanistan's eastern Kunar province. The catalyst for the CIA raid on Bajour Agency - news of which was supplied to Islamabad well in advance - was information gathered by a joint intelligence unit of Pakistani-US operators based in Islamabad, who exchanged hand-delivered notes, on a daily basis. The Islamabad unit provides a centralised daily monitoring report on Pakistan-Afghan border areas, based on information from Pakistani agencies nationwide. The US contributes report on al-Qaeda and Taliban activities, and the security situation in the border provinces of Afghanistan.

Sources told AKI that for the past few weeks, there had been an upsurge in activities in the eastern Kunar province, and the US intelligence partners were reporting that Kunar had become a centre for al-Qaeda members. Previously, a corridor had been traced which started from Kunar and ended at Chitral in Pakistan, as a probable route frequently used by leaders such as Osama bin Laden, al-Zawahiri and Afghan resistance leader Gulbadin Hikmatyar. The use of the Kunar-Chitral route was confirmed by leading al-Qaeda militant Abu al Faraj al-Libbi when he was interrogated after his arrest in North West Frontier Province last June. Raids have since been conducted but failed to yield any 'big fish'.

Bajour is on the edge of that corridor and there is a passage which connects Kunar from Bajour. This has made Bajour a suspect region, where joint ISI-FBI teams have conducted raids in past but failed to net any high profile al-Qaeda or Taliban leaders.

AKI's sources said that a recent dispatch from the US side confirmed a movement of Arab-Afghans towards the Pakistani side. As the Chittral area was fully manned by the Pakistan Army, joint intelligence believes those Arab-Afghans entered Bajour. Earlier it was also suspected that along with the Arab fighters there was a high profile Afghan personality, maybe Mullah Omar or Gulbadin Hikmatyar. The dispatch clearly mentioned that if the suspects were spotted, they would be targeted immediately.

Though last Friday's attack was the first such incident in Bajour since US forces invaded Afghanistan at the end of 2001, it was the second incident in which Pakistani villagers have been attacked from across the border in under a week. Eight people were killed in an alleged US gunship rocket attack on a house in the North Waziristan Agency on 6 January.
Posted by: Steve || 01/17/2006 08:12 || Comments || Link || E-Mail|| [317 views] Top|| File under:
US still unsure as to al-Zawahiri's fate
U.S. intelligence officials said Monday they were trying to determine whether Osama bin Laden's top lieutenant was at a dinner in a remote Pakistani village and whether he was one of the people killed by a CIA airstrike.

The U.S. officials said they had solid intelligence that a number of senior al Qaeda personnel were killed in Friday's attack, which targeted houses in Damadola, Pakistan.

The officials said Ayman al-Zawahiri, al Qaeda's No. 2 man, was invited to the Damadola dinner celebrating the end of the Muslim holiday of Eid.

But only some of al-Zawahiri's aides were there, Pakistani intelligence officials said Sunday, according to The Associated Press.

A U.S. counterterrorism official told CNN, "I cannot confirm at this point whether he [al-Zawahiri] showed up or not."

The remains of about 12 bodies, including as many as eight foreigners, were quickly retrieved by a group of men after the airstrike and buried elsewhere, sources said.

U.S. officials declined to comment on that report.

Pakistani officials said Sunday that 18 civilians died in the attack, including five children, five women and eight men.

One Pakistani intelligence official said al-Zawahiri was not among the dead and it was not known whether he had been in the area.

Pakistan Foreign Minister Khursheed Kasuri said that "as far as the reports that we've got so far, he wasn't there."

In an interview with CNN, Kasuri expressed outrage Monday that Pakistani forces had not been included.

"This is terrible -- 18 people have died -- innocent people, women and children apart from some men," he said.

Though U.S. and Pakistani forces have long shared intelligence, "any operations, if and when requested, will be conducted by the Pakistani army, to prevent just the sort of occurrence that happened," he said.

Kasuri declined to say whether Pakistani authorities had been informed of the strike beforehand.

"The important thing is not whether we knew or not," he said. "The important thing is a question of our sovereignty, a violation of our sovereignty."

The U.S. ambassador to Pakistan has been "called in," he said, adding that he is prepared to take his complaint higher. "If required, I'll talk to Dr. Rice," he said, referring to U.S. Secretary of State Condoleezza Rice.

"Actions of this nature strengthen the hands of those who oppose this kind of cooperation."

CNN analyst John McLaughlin, a former CIA deputy director, said that if al-Zawahiri is alive "there is a reasonable chance we will know sometime within the week" -- either because al Qaeda will put out a new tape to capitalize on the U.S. failure to get him or from "other intelligence sources or possibly forensics."

If al-Zawahiri is dead, it could take longer to verify, McLaughlin said.

U.S. officials confirmed that the FBI has a DNA sample from al-Zawahiri's brother that could be used for forensic identification purposes, but they declined to say whether forensic work was under way to identify those killed.

FBI Special Agent Richard Kolko said while the bureau often does DNA work for the Defense Department and other agencies, "no request has been received for assistance at this time; however, we remain available if asked."

The killings sparked demonstrations across the country Sunday, with tens of thousands of people marching against Pakistani President Gen. Pervez Musharraf and the United States. Demonstrations took place in Lahore, Islamabad, Peshawar and Karachi.

In Bajour agency, the district including Damadola, tribal leaders vowed to continue their protest for three days, and shops in the district will be closed.

On Sunday, U.S. politicians expressed regret over the deaths caused by the attack but said the airstrike was justified.

"It's terrible when innocent people are killed; we regret that," Sen. John McCain told CBS' "Face the Nation."

"But we have to do what we think is necessary to take out al Qaeda, particularly the top operatives. This guy has been more visible than Osama bin Laden lately," the Arizona Republican said.

Sen. Evan Bayh, D-Indiana, told CNN's "Late Edition With Wolf Blitzer" that the Pakistani government is unable to control that part of the country, where sympathetic residents were believed to be harboring al Qaeda leaders.

"Now, it's a regrettable situation, but what else are we supposed to do?" Bayh asked rhetorically. "It's like the Wild, Wild West out there. The Pakistani border [with Afghanistan is] a real problem."
Posted by: Dan Darling || 01/17/2006 01:11 || Comments || Link || E-Mail|| [290 views] Top|| File under:
Indian police arrest Bangalore suspect
Indian police said Monday they arrested a man in connection with last month's shooting at a prestigious science institute in the country's technology hub, Bangalore. The 35-year-old suspect, with aliases that include Habib and Mehmood Ibrahim, was arrested on Sunday in the southern part of Karnataka and brought to the state's capital, Bangalore, for questioning, a police official said.

In the December 28 attack on the Indian Institute of Science in Bangalore, gunmen opened fire at a group of people coming out of a scientific seminar, killing a retired professor before escaping. The attack has been blamed on Lashkar-e-Tayyaba, a Kashmiri militant group, and police earlier this month arrested the alleged leader of the group's operations in southern India.
Posted by: Fred || 01/17/2006 00:01 || Comments || Link || E-Mail|| [321 views] Top|| File under:
Two killed by landmine blast in Bajaur
Two men were killed after a landmine exploded on a dirt road in a village in the Bajaur Agency, a local resident said on Monday. One of the men died at the scene in Jangzai village, said Sharif Khan, a resident of the village. The second man died of injuries while he was being taken to a hospital, Khan said. The explosion occurred on Sunday and both men were in their 30s, he said. There was no official confirmation of the blast and it was not known who may have planted the explosive in Jangzai. The town is about five kilometres from Damadola, a village where an alleged Central Intelligence Agency (CIA) air strike on Friday killed at least 17 people.
Posted by: Fred || 01/17/2006 00:00 || Comments || Link || E-Mail|| [323 views] Top|| File under:
Aerial attack kills 3 children in Kahan, tribesmen claim
Security forces killed three children in an attack on Kahan and other adjacent areas on Monday, local tribesmen said. A government spokesman said that there had been no reports of casualties. Meanwhile, bomb blasts and rocket fire were reported in Naushki, Wadh, and Nasirabad areas of Balochistan. A representative of the Marri Qaumi Ittehad said that aerial attacks were carried out in the Kahan area and continued for over three hours. Balochistan government spokesman Raziq Bugti said that unidentified assailants had attacked a security forces' convoy and the latter had probably responded to it.
Posted by: Fred || 01/17/2006 00:00 || Comments || Link || E-Mail|| [294 views] Top|| File under:
Suspect in Delhi Attacks Killed
The Jammu and Kashmir police yesterday claimed to have killed the main conspirator of last year's Delhi explosions in a north Kashmir encounter. Police also said another conspirator was injured in the operation that was launched after specific information from Delhi police. Serial blasts on Oct. 29, ahead of Diwali, or the Hindu festival of lights, last year killed 66 people in the national capital.

"On specific information passed on to us from Delhi police, a well coordinated operation was launched by the state police and the troops of the Rashtriya Rifles," senior Kashmir police officer K. Rajendra said. "The operation in Khour village started early Monday morning. We have killed Abdullah Bhai alias Abu Huzaifa, the top Lashkar-e-Taiba commander so far and another terrorist, identified as Ali Mohammad alias Abu Zarar was injured and searches are on to locate him," Rajendra added. The officer said the two militants had been hiding in a house in Khour village of Pattan tehsil in Baramulla district, 40 km from Kashmir's summer capital of Srinagar.
Posted by: Fred || 01/17/2006 00:00 || Comments || Link || E-Mail|| [275 views] Top|| File under:
Iraq
Gunmen ambush Kurdish political offices
EFL- More at da link.


Gunmen on Tuesday killed seven people who supply food to the Iraqi army in an attack on a building in Baghdad, police said, according to Reuters. Earlier, Iraqi security forces reported that two men were killed on Tuesday when gunmen ambushed two separate offices of Kurdish political groups in northern Iraq. The two incidents, in which two other people were also injured, are believed to have been carried out by the same gunmen according to Iraqi authorities. The first attack occurred when four gunmen entered an election office in the town of Kirkuk and shot randomly at employees working there. The men reportedly began shooting inside in the offices of Kurdish group, The Independent Electoral Commission of Iraq, (IECI), killing one official and injuring another, reported the AP. Less than an hour later, a second shooting occurred nearby at the offices of another Kurdish political group, the Kurdistan Workers Party (PKK), also killing one worker and wounding a second.
Posted by: Chinter Flarong9283 || 01/17/2006 16:37 || Comments || Link || E-Mail|| [399 views] Top|| File under:
Civil War Within Al Qaeda
January 17, 2006: The rift appears to be widening between what might be termed "Al Qaeda Center," represented by by Osama Bin Laden's right hand man Ayman al-Zawahri, and "Al Qaeda-in-Iraq" (AQII) leader Abu Musab al-Zarqawi. The bombings earlier this month of Shia religious sites in Karbala which caused some 50 deaths and scores of injuries, resulted in an enormous amount of bad publicity for Al Qaeda throughout the Moslem world. Reportedly, as a result of the attacks, al-Zawahri admonished al-Zarqawi over attacks against civilian targets and Shia religious sites. Al-Zarqawi's reaction was to post on an "official" AQII website a statement denying responsibility for the attacks, though reaffirming that Shia were heretical swine.

Despite al-Zawahri's criticism, it is unlikely that al-Zarqawi will back off attack on civilian targets, which are much easier to carry out than attacks on Iraqi or Coalition troops. As a result of AQII's policy of targeting civilians, as well as a more recently program of assassination against secularist Iraqi resistance groups, a "war within the war" appears to have developed in some areas of Iraq. There is strong evidence that pitched battles have occurred in several regions between AQII's "foreign" fighters and local insurgents loyal to tribal or Baathist leaders. In Al Anbar province the principal secular resistance leader, Muhammed Mahoud Latif, appears to be among one of the insurgent leaders prominent in quasi-covert "peace" talks with the Iraqi government.
Posted by: Steve || 01/17/2006 09:14 || Comments || Link || E-Mail|| [296 views] Top|| File under:
Israel-Palestine-Jordan
Israelis kill West Bank militant terrorist
Israeli troops have killed a Palestinian militant terrorist during a clash in the West Bank town of Tulkarm. An Israeli spokeswoman said the soldiers had first tried to arrest him, and he was killed only after he had fired at the troops.

"BANG! Stop or we'll shoot!"

The militant, 24-year-old Thabet Ayyadeh, was the leader of the Hamas military wing in Tulkarm. A local Hamas political leader accused Israel of seeking to provoke bloodshed and said Hamas would not remain silent.
The group's political leader in Tulkarm said there would be Dire Revenge retaliation. "This crime was committed while Hamas is abiding by the state of calm. The aim is to torpedo the calm. We won't remain silent," Rafat Nasif told the Reuters news agency.

Additional from DEBKA: Hamas Tulkarm commander Thabat Salah-e-Din killed trying to escape capture by Israeli force. An Israeli soldier slightly wounded. Long sought as mastermind of suicide attacks in Israel, he tried to shoot his way out when pinned down early Tuesday by an Israeli force. Found in his hideout were weapons and a supply of chemicals for making bomb devices. Eighteen Palestinians wanted for terrorist activity rounded up in West Bank
Posted by: Steve || 01/17/2006 08:06 || Comments || Link || E-Mail|| [295 views] Top|| File under:
Jordanian Gets Hard Labor for Recruiting Fighters
Jordan's state security court yesterday sentenced to four years of hard labor a man accused of recruiting fighters to join the insurgency in Iraq but acquitted three co-defendants. Jordanian Abdullah Al-Mrayat, 28, was sentenced on a single charge of "carrying out activity not approved by the government, which jeopardized Jordan's relations with another country." The military tribunal initially sentenced Mrayat to five years of hard labor but decided to reduce it to four because he does not have a previous criminal record. His three Jordanian co-defendants were acquitted for lack of proof. They all initially faced up to 15 years of hard labor. The four men were indicted in September of planning to join insurgents in Iraq and recruiting fighters but pleaded not guilty at the start of their trial in October. According to the charge sheet Mrayat traveled to Syria in May intending to infiltrate Iraq to join the insurgency but failed to make it across the border. He returned home in June and recruited the three other men.


Jordan's state security court also upheld death sentences against two militants convicted of plotting attacks against Jewish and Western tourists during the millennium celebrations. Alleged ringleader Khodr Abu Hoshar and co-accused Osama Samar were first indicted in September 2000 of plotting attacks against tourist sites in Jordan during which they planned to use explosives combining sulfuric and nitric acid. The military tribunal also upheld life sentences against two other defendants, Khaled Mughamess and Saeed Hijazi. The militants appealed the verdict three times but the appeals court returned the case on each occasion to the state security court which upheld its initial verdict each time against the four key defendants.
Posted by: Fred || 01/17/2006 00:00 || Comments || Link || E-Mail|| [284 views] Top|| File under:
Southeast Asia
MILF, Abu Sayyaf make peace impossible in Mindanao
Peace remains an elusive target on southern Mindanao island where violence is an everyday occurrence and the line between revolutionary movement and jehadi terrorism hard to discern.

A central government delegation and a team of the moderate Moro Islamic Liberation Front (MILF) are soon to meet in Malaysia to talk peace in the seventh exploratory meeting, since formal peace talks were halted following former president Joseph Estrada's all out war in 2000.

The latest round of talks are based on a fragile truce signed on Jul.19, 2003 between the government and the MILF, which has for four decades fought for an Islamic homeland in the impoverished southern part of the archipelago, resulting in more than 120,000 deaths.

A 12,000 strong group, the MILF is the biggest of several Islamist groups on Mindanao and the Sulu archipelago -- the only areas left where the country's four million Muslims are still in a majority.

Once inhabited exclusively by Muslims and animists, Mindanao -- the country's second largest island -- is today home to mostly Catholics as a consequence of a government- sponsored migration from the northern islands of Luzon and Visayas.

While the planned talks provide a glimmer of hope for peace, the region is characterised by a blurring between revolutionary groups and terrorist organisations and are taking place in the background of unabated violence throughout 2005.

Although the MILF is dominant, a crucial role is played by the small but radical Abu Sayyaf Group (ASG) that is linked to the international al-Qaeda network and the South-east Asian jehadi group Jemaah Islamiyah (JI).

"Abu Sayyaf is the most dangerous of the revolutionary groups present in the country," Philippine national security advisor Norberto Gonzales has been quoted as saying.

"Compared to MILF and the New People Army (communist rebels), Abu Sayyaf is the most dangerous because these terrorists even volunteer to conduct attacks to get the recognition of international terrorist groups, including al-Qaeda," Gonzales said.

The MILF was the first Islamic group to take up arms in Mindanao in the late 1960s. The simmering communal conflict erupted into civil war after former dictator Ferdinand Marcos declared martial law in September 1972.

After four years of struggle, the MILF dropped its claim to independence and accepted a form of autonomy under the Tripoli Agreement, signed on Dec. 23, 1976.

The Tripoli Agreement, as well as the others that followed up to the 1996 Jakarta Agreement, were never properly implemented. The local population's disappointment has fuelled resentment and led to the mushrooming of more pro-independence Islamic groups.

Unlike the MILF, Abu Sayyaf has never been open to dialogue. After a lull, the group has staged a comeback, carving for itself a role as a nexus for disgruntled members of revolutionary groups and the terrorists that have found sanctuary in the forests of the island.

"Abu Sayyaf has emerged as a serious security threat to the Philippines, and arguably the regional security. They have forged closer relations with hardliner MILF elements and have proved to be a reliable partner for JI ," writes security expert Zachary Abuza in his report 'Balik terrorism: the return of the Abu Sayyaf', released in September.

During the last 12 months, ASG has been at the core of most of the violence that has rocked the country, including the Valentine's Day attacks when three near simultaneous bombs exploded in Manila, General Santos City and Davao, killing 13 and injuring 140 others.

In these attacks, ASG was clearly helped by JI, the organisation deemed responsible for the worst bombings of the last few years, including the one in Bali, Indonesia, where 202 people died on Oct.12, 2002.

The United States, which provides military and other aid to the Philippines, has been demanding that Manila do more to prevent Mindanao from serving as a sanctuary for foreign jehadi militants, especially some believed to be responsible for the Bali bombings.

ASG was also said to be behind the Aug. 10 and Aug. 29 bombings in Zamboanga City and Basilan respectively, in which more than 50 people were injured. The group has also carried out dozens of small-scale attacks against military and police posts in the region.

The deadly mix of JI and Abu Sayyaf has lately been enriched by yet another explosive ingredient -- the Rajah Solaiman Movement (RSM), a radical wing of the Filipino Balik Islam, as those who have abandoned Catholicism to 'return' to Islam are known.

"The ASG and JI are working increasingly with the RSM, militant converts to Islam based in Manila and northern Luzon, who are a vehicle for more experienced terrorist groups to move into the country's urban heartland," reported the well respected think tank International Crisis Group in its December report 'Philippines Terrorism: The Role of Militant Islamic Converts'.

The intertwining of various groups was also highlighted when Abu Sayyaf happened to be at the receiving end of operations undertaken by the Filipino armed forces.

Over the last 12 months, Manila launched two massive and sustained attacks in and around the Sulu archipelago, south of Mindanao. In the hostilities, renegade members of the MILF fought alongside Abu Sayyaf.

Local reports claimed that at least 120 rebels and 27 soldiers died in weeks of fighting when 4,000 government troops took on 800 Abu Sayyaf -MILF rebels at Jolo in February 2005. Fewer casualties -- four soldiers and 22 rebels dead - were reported in a second offensive, launched in November.

Although the MILF has not been involved in the main battles, the organisation can hardly be considered monolithic or fully under the control of its leader Al-Haj Murad.

On Jan. 6, 2005, for example, when a faction attacked an army post outside Cotonato city, killing 23 soldiers, the MILF was quick to denounce it and declare the wing as a ''lost command.''

The fragile truce survived and representatives of the MILF and the government made the trip to Kuala Lumpur in April and September 2005. At the end of both meetings, the two parties claimed significant progress, although they failed to sign a new peace deal as hoped.

In between talks, the MILF showed goodwill by withdrawing 500 fighters from Talayan and Guin-dolongan areas, to facilitate a military offensive against Abu Sayyaf on July 2005.

Nonetheless, many in Washington and Manila are convinced that the group plays two cards at the same time--talking peace with the government but harbouring in its territory Abu Sayyaf and Jl as confirmed by Abuza. "Considerable evidence suggests that the MILF continues to coddle JI and ASG members," he said.
Posted by: Dan Darling || 01/17/2006 01:13 || Comments || Link || E-Mail|| [377 views] Top|| File under:
Syria-Lebanon-Iran
Iran captures 9 Iraqi border guards at Shatt al-Arab
Nine Iraqi border guards have been detained by Iranian forces after a clash on the southern river frontier with Iran in which one guard was wounded, a senior Iraqi official said Tuesday. Brigadier-General Abbas Mussawi, the regional border force commander, called on Iran to free the men and their two boats that were also allegedly taken in the incident on the Iraqi side of the border. A spokesman for Iraq's defence ministry, however, said the ministry had not yet received any information about Saturday's clash on the Shatt Al-Arab river, 45 kilometres (27 miles) south of Basra, in southern Iraq. The British-led foreign military contingent in the region was also unaware of the matter so-far, a spokesman said.

Mussawi said that the exchange occurred when Iraqi border guards boarded a barge smuggling fuel to Iran. Iranian speedboats arrived on the scene and opened fire, gravely wounding one Iraqi guard. The entire Iraqi patrol, including an officer and the injured man, was then detained and taken across the border to Iran, he said. Mussawi was unable to say whether the wounded guard was alive or dead. The alleged clash was a rare exchange between Iraqi and Iranian forces in southern Iraq since the fall of Saddam Hussein in April 2003, which saw a marked improvement in the previously difficult relations between the two countries.

Mussawi said his guards mounted the Iranian boat, called "Nur 1", on the Iraqi side of the invisible border dividing Iraq and Iran at the deepest point of the waterway. The people on board had been taking fuel from other smuggling boats. "When the guards mounted the boat they saw that the captain was an Iranian. He alerted the Iranian forces by radio," said Mussawi.

Upon their arrival, the Iranians took the two coastal guard boats and the nine guards, he said. "We call on the Iranian authorities to free the coastal guards who were captured while conducting legitimate work on the Iraqi side of the Shatt Al-Arab," the general said.

The 190-kilometer (120 mile) long waterway, formed by the confluence of the Tigris and Euphrates rivers in the extreme south of the country, marks the border between Iran and Iraq. Iran and Iraq fought an eight-year war in the 1980s mainly over control of the Shatt al-Arab, and navigation rights on the river have been in dispute since 1935.

In a similar incident, Iranian forces detained eight British servicemen and three boats in June 2004 for three days. At the time, Tehran insisted the boats were intercepted only after they entered Iranian waters on the Shatt al-Arab waterway. But Britain argued that they had been "forcibly escorted" over the maritime border by Iranian troops.
Posted by: Sposing Spomong7836 || 01/17/2006 08:46 || Comments || Link || E-Mail|| [292 views] Top|| File under:
Jundallah vows to behead Iranian troops
Deep in the lawless triangle connecting Iran, Pakistan and Afghanistan, eight Iranian soldiers are being held hostage by a Sunni group that is vowing to kill them if Tehran does not meet its demands.

"We will chop their heads off once our deadline is over," said Abdul Hameed Reeki, chief spokesman of the Jundallah, or Brigade of God group, slowly drawing an index finger across his neck.

The deadline for the men is today.

The emergence of a fanatical Sunni group operating inside Iran's southeastern border poses a startling new threat to the country's Shi'ite clerical regime, which already faces a crisis with the West over its nuclear ambitions.

The eight members of the Iranian border security police were kidnapped last month and are being offered in exchange for the release of 16 of their captors' colleagues, who are jailed by the Iranian government.

"If they release our men, we will release the soldiers," said Hameed, 27, in his first interview. "But if they don't, we will chop their heads off and will send them as a gift to [Iranian President] Mahmoud Ahmadinejad."

The desolate plains of Ribat -- infested with bandits, drug traffickers and rebel tribesmen -- is the perfect place for an insurrection. Armed with assorted rifles, hand grenades and a few anti-aircraft guns, the group has been operating from Iran's lawless borderlands for four years.

They say they have killed 400 Iranian soldiers in a series of hit-and-run operations. The Iranian government has accused the United States of supporting the Sunni group and is trying to persuade Pakistani President Pervez Musharraf to intercede on behalf of the eight hostages.

But the Jundallah deny any link with either the United States or the Pakistani government. Although they hold out little hope of their 16 members being freed, they hardly appear to care.

"If they hang all the 16 of our colleagues, we do not mind because we know they would be martyrs and will go straight to heaven," Hameed said.

Killing the hostages might be necessary, he suggested, to deter Iranian soldiers from killing innocent Sunnis, who are a majority in some southeastern provinces and, he says, are being persecuted by Mr. Ahmedinejad's hard-line administration.

"We will cut them, cut them and cut them until they ask for the mercy and Tehran is compelled to give us our political rights," he said.

He also said Iran, which announced last week that it was breaking seals on three nuclear plants in order to resume sensitive nuclear fuel cycle work, was just a "screwdriver turn away from manufacturing a bomb."

He added, "Once they do it, they will become a mad elephant and will be a real threat to the world peace."

Although Jundallah has just 1,000 trained fighters, he said, it has the dedication needed to defeat the Iranian army -- particularly if it received some help from the West.

"Our determination is mightier than the mountains, and if we are provided with a little backup from outside, we have the guts to take over, if not Tehran, at least the Sunni majority province of Iranian Baluchistan within a week's time," he said.

The group complains that Iran's 90 percent Shi'ite majority and its government, dominated by Shi'ite clerics, persecutes its Sunni population and denies them their rights.

"No Sunni has a right to become a president, prime minister or even a minister in the Iranian government," said Hameed.

"Between 12,000 and 15,000 Sunnis in the Iranian Baluchistan province have been jailed since the Shi'ite revolution of 1979," he claimed, adding that human rights organizations were prevented from reaching areas to verify the figures.

All the senior figures of Jundallah had been motivated to found and join the group by injustices they had experienced personally, Hameed said.

Its leader, Abdul Malik Baluchi, 25, began the group after his brother and uncle were killed in separate encounters with the Iranian police.
Posted by: Dan Darling || 01/17/2006 00:52 || Comments || Link || E-Mail|| [315 views] Top|| File under:
UN panel questions Syrian spies
Two Syrian intelligence officers are giving evidence in Vienna again to the UN commission investigating the murder of Rafiq al-Hariri, the former Lebanese prime minister. The two officials are Syria's former head of intelligence in Lebanon, Rustom Ghazale, and his deputy, retired colonel Samih Kashaami, both of whom were heard by the commission in December. "I think it has begun," Syria's ambassador in Austria, Safwan Ghanem, told AFP, adding he did not expect the hearings to last beyond Monday.

The December hearings involved three other Syrians: Abdelkarim Abbas, head of intelligence in Palestine, Zaher Yussef, head of communications and Jameh Jameh, another of Ghazale's deputies. The commission, led since last week by Belgian prosecutor Serge Brammertz, also wants to speak to Syrian President Bashar al-Assad and Foreign Minister Farouk Al-Shareh.
Posted by: Fred || 01/17/2006 00:00 || Comments || Link || E-Mail|| [294 views] Top|| File under:
Terror Networks
State Department official sez it's only a matter of time before bad guys use WMDs
Biological weapons pose a far more serious long-term terrorist threat to the West than nuclear weapons, according to Washington's leading counter-terrorism expert.

And Henry "Hank" Crumpton, the newly-appointed head of counter-terrorism at the US State Department, believes that it is simply a matter of time before international terrorist groups such as al-Qa'eda acquire weapons of mass destruction and use them in attacks.

In an exclusive interview with The Daily Telegraph, Mr Crumpton, who previously spent 20 years working for the Central Intelligence Agency, warned yesterday that the "war on terror" was likely to last for decades.

"This threat has changed the way we will fight wars in the future," he said.

"We are talking about micro targets such as al-Qa'eda which, when combined with WMD, have a macro impact. I rate the probability of terror groups using WMD [to attack Western targets] as very high. It is simply a question of time.

"And it is not just the nuclear threat that bothers me. I think, if anything, the biological threat is going to grow.

"As catastrophic as a nuclear attack would be, it would be self-contained. But if you look at a worst-case scenario for a biological attack, it would be difficult to determine whether or not it was a terrorist attack, and it would be far more difficult to contain."

After the September 11 attacks on the United States in 2001, Mr Crumpton, who was then a senior CIA officer, played a leading role in the campaign to overthrow the Taliban and destroy al-Qa'eda's operational infrastructure in Afghanistan, which relied heavily on covert operations.

After the war, allied forces found that al-Qa'eda had been working on anthrax programmes that it intended to use on western targets.

"They had hired a very experienced biologist to work on this. They were very serious about it and there is no reason to believe they have given up on their interest."

The fear that terrorist groups might be able to acquire WMD from rogue states such as Iran or Syria explains Washington's determination to confront Iran over its nuclear programme.

"If we look at the threat posed by Iran, they have links with Hizbollah [the Lebanese Shi'ite Muslim militia], which is a terrorist organisation with global reach, and they are actively pursuing WMD. And the leadership has made a conscious decision to defy international treaties. I am deeply troubled by this."

As for taking action to prevent Iran from acquiring nuclear weapons, Mr Crumpton insisted that "every option is on the table" - including military action.

"I would not rule out anything because of the particularly grave threat that we are facing," he said.

In a distinguished career with the CIA, during which he won four of the agency's highest awards, Mr Crumpton was a key figure in its covert operations against al-Qa'eda pre-September 11.

Referred to simply as "Henry" in the 9/11 Commission Report, Mr Crumpton tried to persuade the CIA to do more in Afghanistan to hunt down Osama bin Laden before the attacks, but two key proposals to tackle al-Qa'eda were turned down.

After the September 11 attacks, in which he lost many close friends, he was initially overwhelmed by sorrow.

"But that sorrow was soon replaced by anger, anger that al-Qa'eda could do this to innocent people - and the anger lasted for more than a year."

Mr Crumpton stresses the coalition's achievements in disrupting bin Laden's network. In his view, al-Qa'eda's infrastructure has been so badly damaged that it is now struggling to control the groups that would like to support it.

"They can't communicate with their supporters unless the odd courier breaks through. They can't get access to money and things like that. We have made life very difficult for them."

But despite the initial success achieved during the Afghan war in 2001, he expressed disappointment with the support Washington had received from its European allies since hostilities ended. "The job was not finished and it is not finished now." Bin Laden, who escaped to Pakistan, was "in all probability" still alive, he said.

The regime of President Assad in Syria also seriously threatens western security, he says. "The regime continues to support terror organisations. And we know that the Baathist leadership fled to Damascus taking with them money and terrorist expertise, and we cannot rule out the fact that some of that expertise related to WMD."
Posted by: Dan Darling || 01/17/2006 01:09 || Comments || Link || E-Mail|| [295 views] Top|| File under:
Who's in the News
88
[untagged]
Bookmark
E-Mail Me
The Classics
The O Club
Rantburg Store
The Bloids
The Never-ending Story
Thugburg
Gulf War I
The Way We Were
Bio
Merry-Go-Blog
Hair Through the Ages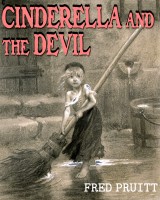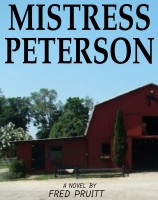 On Sale now!


A multi-volume chronology and reference guide set detailing three years of the Mexican Drug War between 2010 and 2012.

Rantburg.com and borderlandbeat.com correspondent and author Chris Covert presents his first non-fiction work detailing the drug and gang related violence in Mexico.

Chris gives us Mexican press dispatches of drug and gang war violence over three years, presented in a multi volume set intended to chronicle the death, violence and mayhem which has dominated Mexico for six years.
Click here for more information


Meet the Mods
In no particular order...


Steve White
Seafarious
Pappy
lotp
Scooter McGruder
john frum
tu3031
badanov
sherry
ryuge
GolfBravoUSMC
Bright Pebbles
trailing wife
Gloria
Fred
Besoeker
Glenmore
Frank G
3dc
Skidmark
Alaska Paul



Better than the average link...



Rantburg was assembled from recycled algorithms in the United States of America. No trees were destroyed in the production of this weblog. We did hurt some, though. Sorry.
3.231.220.225