Afghanistan
Rocket hits Afghan capital on Christmas Eve, no casualties
A rocket explosion shook Afghan capital Kabul Saturday night but left no casualty, a local official said. "The rocket hit a house in Yaka Tut area of Kabul city just now, but left no casualty till now," Sabir, the police chief of district 9 of Kabul told Xinhua. "We three families live in this yard. Just now when we were sleeping, a strong rocket explosion happened. Fortunately only our houses were slightly damaged, but no one injured," owner of the house Abdul Raof told Xinhua.

At the time of report, ISAF (International Security Assistance Force) soldiers have gone to the place for further investigation. Yaka Tut area is in Jalalabad road which is east part of Kabul city, and many ISAF camps and some UN compounds are located. The explosion happened on Christmas Eve when many international forces were celebrating their biggest festival.
Posted by: Fred || 12/27/2005 00:00 || Comments || Link || E-Mail|| [300 views] Top|| File under:
Arabia
al-Suwailmi arrested in Buraydah
Al-Arabiya reported that terror suspect Mohammed Abdel-Rahman Mohammed al-Suwailmi was arrested in Buraydah, 350 kilometers (210 miles) northwest of the capital, Riyadh.

It was not clear, however, whether al-Suwailmi was the gunman captured after the killings of the policemen. Al-Arabiya did not specify that he was, and the Saudi news agency said police were still trying to identify the captured gunman.

With the capture of al-Suwailmi, police have also now killed or captured eight of the 15 suspected militants believed to still be in the country who were on a list of most wanted terrorists issued in June. Some 21 others on the list are believed to be outside Saudi Arabia.

Al-Suwailmi, 23, is an expert on the Internet and was involved in recruitment and propaganda for Islamic militant groups in Saudi Arabia, the Saudi-owned Al-Arabiya reported.

Saudi officials reported in September that police killed al-Suwailmi along with four other militants in a gun battle in the eastern city of Dammam. But al-Suwailmi soon afterward released an audiotape on the Internet saying he was still alive and Saudi authorities backed off their claims of having killed him.

The kingdom is waging a campaign against Islamic militants who have staged numerous terror attacks since May 2003. Militants have singled out Westerners holding important positions in the oil industry in a bid to cripple the economy.

King Abdullah, who ascended the throne in early August after the death of his half brother, Fahd, has vowed to push ahead with the crackdown. Al-Qaida seeks to topple the Saudi royal family because of its close ties with the West, particularly the United States.

From an initial most wanted list of 26 militants issued in December 2003, all but one have been killed or captured.
Posted by: Ulinemp Uluter6273 || 12/27/2005 14:11 || Comments || Link || E-Mail|| [285 views] Top|| File under:
Australian jailed in Kuwait on terrorism charges
A court in Kuwait has sentenced an Australian man to four years in prison for terrorism-related offences. Tallaal Adrey was among 37 people captured after gun battles with the Kuwaiti security forces last January, and charged with links to militants in neighbouring Iraq and Saudi Arabia. The court has sentenced six of the militants to death - three of them are Kuwaiti nationals, the other three are described as stateless Arabs. Most of the others have received jail sentences. They had all been accused of belonging to a group called the Lions of the Peninsula. The Kuwaiti police says some have confessed to planning suicide attacks against United States military targets, and other western interests in Kuwait. However, their lawyers say they were tortured into confessing.


No doubt they were tortured into taking part in the gunfights, too...
Posted by: Fred || 12/27/2005 10:59 || Comments || Link || E-Mail|| [299 views] Top|| File under:
Kuwait sentences 'al-Qaeda' group: 6 to Hang, 30 to Prison, 7 Walk
Six suspected militants from a group linked to al-Qaeda have been sentenced to death by a court in Kuwait. The six were handed the sentence for their role in clashes with police in January which left several people dead.

The court jailed some of the other alleged members of the group of more than 30, while seven were acquitted. Dozens of suspected Islamists opposed to the US presence in Kuwait have been held in 2005 and accused of planning attacks on western targets.

Prosecutors had demanded the death penalty for more suspected militants of the group - which calls itself the Peninsula Lions Brigade - for several shootouts with police in January.

They had also said the group plotted to stage suicide attacks in Kuwait and planned a coup. Defence lawyers have said their clients were forced to make confessions after being tortured.

Some 20 alleged members of the group - mostly Kuwaiti nationals - received jail terms of between four months and 15 years, while one was sentenced to life in prison.

Among those on trial were several foreign nationals.

The verdict was read out in the absence of all the accused, with lawyers and reporters being the only people present in the court, according to the AFP news agency.

Kuwait is a major oil producer and US ally in the Gulf. A military base in the territory serves as a logistics centre for US troops operating in neighbouring Iraq.


"You have been tried by twelve good men and true, not of your peers but as high above you as heaven is of hell, and they have said you are guilty. Time will pass and seasons will come and go. Spring with its wavin' green grass and heaps of sweet-smellin' flowers on every hill and in every dale. Then sultry Summer, with her shimmerin' heat-waves on the baked horizon. And Fall, with her yeller harvest moon and the hills growin' brown and golden under a sinkin' sun. And finally Winter, with its bitin', whinin' wind, and all the land will be mantled with snow. But you won't be here to see any of 'em; not by a damn sight, because it's the order of this court that you be took to the nearest tree and hanged by the neck til you're dead, dead, dead, you olive-colored son of a bitch." -- attributed to Judge Roy Bean
Posted by: Anonymoose || 12/27/2005 09:44 || Comments || Link || E-Mail|| [283 views] Top|| File under:
Bangladesh
26 suicide bombers trained in Jhenidah, only 1 held
At least 26 members of suicide squads of militant outfits including Jamaatul Mujahideen Bangladesh (JMB) and Harkat-ul-jihad (HuJi) were trained and seven training camps were run in Jhenidah till August 17 this year since 1999, a deserter claimed.


I'm still trying to sort the Bangla structure out. I'm guessing, though I have no evidence for it, that JMB is a spinoff from HUJI, which was one of the original signators of Binny's declaration of war against us. Dan, Paul, or John might have more information or detail...

Only one of the 26 has so far been arrested and the rest are in different placed in the country. He is Abul Kalam Azad alias Bulbul, arrested on November 18 from near Borodah Dakhil Madrassa in Shailkupa. Bulbul earlier escaped arrest on October 20, 2003 when 11 other militants including the chief of Allahr Dal Matin Mehedi alias Matinul was arrested from a students' mess at Pabahati area in Jhenidah town during training. After his arrest, police and confirmed that Bulbul was a member of JMB suicide squad.

The youth who deserted HuJi said members of the suicide squads were recruited from different upazilas in Jhenidah. They are hiding since the August 17 serial bomb blasts across the country, he told this correspondent. Eleven of the suicide squad members are from Jhenidah Sadar upazila, seven from Shailakupa, five from Kaliganj, and three from Harinakundu upazila. There are at least 145 JMB and HuJi cadres in Jhenidah, according to the deserter who also got trained.

The youth also told this correspondent that the chief of another Islamist militant outfit Jagrata Muslim Janata Bangladesh (JMJB) Siddiqul Islam alias Bangla bhai along with JMB 'military commander' Ataur Rahman Sunny went to Jhenidah between November 29 and December 2 and stayed for about a week at a house in Arabpur area in the town. Sunny however was arrested by RAB in the capital on December 14.


I'm also confused on the relationship between JMB and JMJB. They seem at this stage to be interchangeable.

"Somehow I came to know that during his stay in Jhenidah, Bangla Bhai was clean shaved and was wearing pant and shirt, but I can't say in which house he stayed as the exact address was concealed to avert police raid", he further disclosed. When asked how he got information being a deserter, he replied, "I deserted the militant outfit without any announcement when I relished that Islam prohibits killing of innocent people. They are not aware of my desertion and I still get information about activities of militant groups."

Jhenidah police however termed the story of Bangla Bhai and Sunny's visit to Jhenidah a 'propaganda' and denied existence of suicide bombers or any militant camps there. "It is not likely that Bangla bhai and Sunny visited Jhenidah when bounties have been announced and police hunt is on to nab them", Jhenidah Police Superintendent Akram Hossain told this correspondent. The SP also denied existence of militants' training camp there now. The deserter claimed that training of JMB and HuJi cadres started in Jhenidah in 1999 and was on till August this year. Militants kingpin Mufti Abdul Hannan used to supervise HuJi training camps while JMB 'military commander' Ataur Rahman Sunny was directly involved in training JMB cadres when he was a student of Daw'ah and Islamic Studies in Kushtia Islamic University in 1998-1999 session.
Posted by: Fred || 12/27/2005 00:13 || Comments || Link || E-Mail|| [309 views] Top|| File under:
JMB 'area commander' Asad sent to JIC again
JMB 'area commander' Mohammad Asaduzzaman, one of two militants taken on fresh remand for eight days on Saturday, was sent to Dhaka yesterday again for quizzing by the Joint Interrogation Cell (JIC). Earlier, he was sent to JIC in Dhaka for interrogation and brought to Mymensingh for producing before court.

The other, Hafez Saidur Rahman, remanded for eight days, is now being interrogated at Mymensingh Kotwali police station. On contact, Officer-in-Charge (OC) of Kotwali police station Rabiul Haque said no new information could be extracted from Hafez Saidur Rahman.


Try the electrician's pliers. They work pretty well...

Asked whether they are members of suicide squad, the OC said it is yet to be confirmed. About reports on female JMB activists numbering more than 40 in greater Mymensingh, he said, "We have no such information about female JMB activists".

No fresh arrest was made since the recovery of huge bombs, explosives and bomb-making materials from two JMB dens at Akua in the district town in the early hours of December 17. Eight others arrested in connection with the December 17 incident are in jail. They are Sayeeda Noor, her daughter Shamima Akhtar, son Shafiqur Rahman, Zeon Khan, Hamman Khan, Rubel Alam, Delwar Hossain and Abu Sayeed.
Posted by: Fred || 12/27/2005 00:13 || Comments || Link || E-Mail|| [284 views] Top|| File under:
JMB 'commander' confesses to blasting bombs in Pabna
The arrested 'regional commander' of JMB in Pabna has confessed to his involvement in the August 17 bomb blasts in front of the Deputy Commissioner's office, Judge Court premises and 12 other spots in the district town. Nurul Haque alias Kawser made the confession when he was produced before the court of First Class magistrate Motiur Rahman Sunday evening after five days' remand. Kawser was arrested from Joypurhat on December 18. He blasted the bombs on orders from JMB leaders, he said. He also named some other JMB activists involved in the blasts. They are Abdullah, Adnan, Sumon and Shafiq but could not give any details about them. Kawser said he joined JMB in 2003. He was later made 'commander' of JMB for Pabna region. He said he also trained activists in Bagmara, Rajshahi, Santhia and in remote shoal areas in Pabna. The court recorded his statement and sent him to Pabna Jail.
Posted by: Fred || 12/27/2005 00:00 || Comments || Link || E-Mail|| [285 views] Top|| File under:
Europe
Greco-Brit team kidnaps Paks.
A British diplomat has been named as the MI6 station chief in Athens who was allegedly part of a Greek-British team that abducted Pakistani immigrants in an attempt to extract information about the London bombings in July. Seven of the 28 Pakistanis have testified before an investigating magistrate that unidentified Greek and British men forced their way into their homes in four Athens suburbs after the bombings. They were allegedly blindfolded and driven to unknown destinations. They claimed to have been questioned about friends and relatives in Britain, and about the persons they had phoned.

"Two times a policeman hit me while I was on the floor," said Gul Nawaz, a 32-year-old Pakistani who says he has lived in Greece as an immigrant for three years. "I asked him for some water and he punched me hard in the face. Later he kicked me. They confiscated my mobile phone. They wanted to know everything about our friends, relatives and calls to London. They asked us if we had any links to al-Qa'eda."


"And then they turned me into a newt!"
"Really?"
"Well, ... I got better."

Mohammed Munir told Athens News he was held in a safe house for six days and "hit very hard on the head". The Pakistanis claimed they were questioned by two British officials - one white, one black - as well as about 15 Greek anti-terrorism agents. They said they were freed days later, dumped blindfolded in the city centre in the middle of the night. The matter has caused a furore. The Greek branch of Amnesty International has protested at an attempted cover-up.
Posted by: Jolump Thruns6300 || 12/27/2005 11:26 || Comments || Link || E-Mail|| [315 views] Top|| File under:
India-Pakistan
Militant camp in Dera Bugi destroyed
Security forces on Monday destroyed a militant camp in Balochistan, killing up to 15 militants. Troops backed by helicopter gunships attacked the camp in the Paikal near Dera Bugti and destroyed four vehicles, Online reported. Up to 15 militants hiding in the camp were killed, according to unconfirmed reports. On Saturday, a spokesman for paramilitary forces told reporters that there were 15 such camps in Balochistan and six had been captured or destroyed.

Suspected tribesmen on Monday fired 15 rockets in Thalli, a Levies official, told AP. A bomb exploded outside Hub police station on Sunday night. No one was hurt. A BLA spokesman claimed responsibility for the explosion. On Sunday, ISPR denied reports by officials in Balochistan that tribesmen attacked an army convoy on Saturday, causing casualties. A power transmission line was destroyed in Baghbana tehsil. The administration also recovered two bombs from the area, Online reported.

Baloch nationalist leader Agha Shahid Bugti told Daily Times that security forces were continuing "attacks" in the Pickle Mountains bordering Dera Bugti, Kohlu and Barkhan on Monday. Reports from Dera Bugti and Kohlu said security forces had also attacked Nisao and Kahan areas. People from Kohlu said the city had been without electricity for five days. A Kohlu resident said the city was surrounded by security forces and there were reports of outbreaks of disease and food shortages.
Posted by: Fred || 12/27/2005 10:59 || Comments || Link || E-Mail|| [271 views] Top|| File under:
Iraq
Bomb Attack At Funeral
A suicide car bomber has killed at least two people at a Shi'ite funeral ceremony in Baghdad. Five police officers were killed and two civilians injured during a series of car bomb attacks that rocked the Iraqi capital earlier on Monday. The bombs were reportedly set off near a police patrol.
Posted by: Fred || 12/27/2005 00:00 || Comments || Link || E-Mail|| [316 views] Top|| File under:
Israel-Palestine-Jordan
Palestinian gunmen seize West Bank election office
Dozens of gunmen have taken over a West Bank office of the Palestinian election commission to protest over President Mahmoud Abbas's choice of candidates for an upcoming parliamentary election. The gunmen from al-Aqsa Martyrs Brigades, part of Dr Abbas's Fatah movement, said they seized the al-Ram office to demand the inclusion of candidates representing neighbouring Jerusalem on the list of those contesting the January 25 vote. Election officials said the gunmen had insisted they would stay in the office until the candidates they want appear on the list. "We are very annoyed. Fatah should solve their internal differences outside our offices," Ammar Dweik, a senior election official, told Reuters.
Posted by: Fred || 12/27/2005 10:59 || Comments || Link || E-Mail|| [305 views] Top|| File under:
Abbas not stable yet; was visiting buddy in hospital
Palestinian Authority President Mahmud Abbas visited an ailing leader of his party in hospital on Tuesday, and told journalists he was fine after reports that he himself had been hospitalised. A medical source had said Abbas had been admitted to a Ramallah hospital, without giving details.

But Abbas emerged from his visit to the bedside of a Fatah leader who had suffered a stroke overnight on Monday, saying: "I've been visiting our brother Sakher Habash who had a stroke. I myself don't have any health problems." Last June Abbas had undergone medical tests at Amman in Jordan where officials said the 70-year-old had been given a cardiac catherization (a test to explore the condition of the heart) and the result had been "very satisfactory".
Posted by: Seafarious || 12/27/2005 00:00 || Comments || Link || E-Mail|| [310 views] Top|| File under:
Gaza fighters turned back at Rafah
Palestinian resistance groups have accused European Union monitors of preventing three of their senior commanders from leaving the Gaza Strip and threatened to blast a path in the border to allow them to travel.


That's their usual response when they can't have their way, isn't it?

The Rafah crossing on the border between Gaza and Egypt was opened last month under a deal brokered by Condoleezza Rice, the US secretary of state, in hope of stirring an economic revival in the coastal strip that Israel quit after 38 years of occupation. European Union supervision over the Rafah crossing was a compromise agreed upon to alleviate Israeli fears of an influx of foreign fighters and arms to the Gaza Strip.


By, that's working well, isn't it?

The chief of the Popular Resistance Committees (PRC), an umbrella group of Palestinian fighters waging a five-year-old uprising against Israel, said he had been denied permission to travel for the Muslim haj pilgrimage to Saudi Arabia.


My heart bleeds... No. Wait. That's the pickled eggs...

In a statement posted on his website, the PRC leader, Jamal Abu Samhadana, quoted a Palestinian official as saying the EU monitors at Rafah had "banned" him from leaving Gaza. "He also told me those monitors could order Palestinian policemen to arrest me because I was a fugitive," said Abu Samhadana, who is high on Israel's wanted list. A PRC spokesman threatened the group's fighters would blast a path through the concrete barricades along the Gaza-Egypt border if the ban were not rescinded by the Muslim feast of Eid al-Adha on 10 January.


"Aaaar! We'll blow 'em up! We got guns an' dynamite an' stuff!"

EU officials could not immediately be reached for a comment. Nazmi Mhana, the Palestinian Authority official in charge of the Rafah terminal, declined to comment.


"Hey! I got nuttin' to say! They're the ones with the guns and dynamite and stuff!"

The PRC's protest was echoed by Palestinian groups Hamas and Islamic Jihad, each of which said one of its field commanders had been barred from crossing Rafah. Hamas sources said Ahmed al-Jaabari, believed to be the second-in-command of the group's armed wing, had been turned back at Rafah by Palestinian security officers. "They banned him, citing the diplomatic pretext that they cared for his safety," the source said.


Pretty polite of them, wasn't it?

Islamic Jihad said its military commander, Khaled al-Dahdouh, had been also been blocked, and vowed to support any PRC attack on the border barricades.


"Yeah! Ain't nobuddy screws with us! Nobuddy, y'unnerstan'?"

Under the deal brokered by Rice, Israeli officials watch the Rafah crossing via videolink and can ask the EU monitors to detain any Palestinians deemed possible security threats. Israel has accused the Palestinian Authority of not passing full details on those using Rafah, a charge that it has denied. Palestinian security sources said political leaders of Hamas and Islamic Jihad had been allowed to leave Gaza through Rafah for the haj pilgrimage.
Posted by: Fred || 12/27/2005 00:00 || Comments || Link || E-Mail|| [384 views] Top|| File under:
Sri Lanka
Landmine attack kills 10
Suspected Tamil Tiger rebels have killed up to 10 soldiers and wounded eight others in northern Sri Lanka, when they set off a powerful landmine in the Jaffna peninsula. A military official says the soldiers were ambushed with a Claymore mine at Puloly, where 18 soldiers were killed in two similar attacks earlier this month. Four days ago, the Tigers were accused of another ambush in the island's north-west, killing at least 15 sailors and wounding more than a dozen others.
Posted by: Fred || 12/27/2005 10:59 || Comments || Link || E-Mail|| [284 views] Top|| File under:
Two killed in Sri Lanka raid
Sri Lankan soldiers have shot and killed two suspected Tamil rebels during a cordon and search operation in the island's volatile east, where a pro-rebel parliamentarian was assassinated on Christmas Day. Brigadier Prasad Samarasinghe, a military spokesman said: "When we were clearing an area ... two terrorists tried to attack our troops." Government troops fired at the alleged attackers, killing both of them during the incident in Batticaloa on Monday, he said.

During a Christmas service on Sunday in the same city, unidentified armed men shot and killed Joseph Pararajasingham, 71, a pro-rebel parliamentarian. Batticaloa has been the site of frequent skirmishes between rebel factions since the separatist movement split in 2004.
Posted by: Fred || 12/27/2005 00:13 || Comments || Link || E-Mail|| [289 views] Top|| File under:
Syria-Lebanon-Iran
Syrian Arrested in Lebanese Editor's Death
A Syrian was arrested Tuesday on suspicion of involvement in the assassination of Gibran Tueni, the anti-Syrian general manager and columnist of Lebanon's leading newspaper. Abdel-Qadar Abdel Qader was among three Syrian nationals detained earlier for questioning in the Dec. 12 killing of Tueni, who was also An-Nahar's top editor. The formal arrest followed issuance of a warrant by Lebanese military prosecutor Rashid Mizher based on telephone calls Qader made before and after the car bombing that killed Tueni and two of his bodyguards, a judicial official said, speaking on condition of anonymity because of the sensitivity of the investigation.
Posted by: Seafarious || 12/27/2005 15:39 || Comments || Link || E-Mail|| [304 views] Top|| File under:
IDF raises alert on northern border fearing abductions
The Israel Defense Forces announced this week that it was resuming a level of high alert along Israel's northern border with Lebanon, following intelligence reports that the Lebanese militant organization Hezbollah has plans to abduct IDF soldiers. According to the intelligence report, Hezbollah leader Sheikh Hassan Nasrallah is planning to kidnap IDF soldiers to avenge the imprisonment of Lebanese militants in Israel. Among the militants imprisoned in Israel is Samir Kuntar, who murdered several members of a single Naharia family. The intelligence report said the Shi'ite militant group is also using the kidnapping threats to demonstrate its power to the Lebanese government in an effort to deter internal Lebanese attempts to disarm the militants.
Posted by: Fred || 12/27/2005 00:00 || Comments || Link || E-Mail|| [283 views] Top|| File under:
Who's in the News
69
[untagged]
Bookmark
E-Mail Me
The Classics
The O Club
Rantburg Store
The Bloids
The Never-ending Story
Thugburg
Gulf War I
The Way We Were
Bio
Merry-Go-Blog
Hair Through the Ages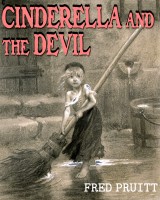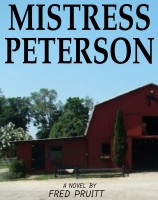 On Sale now!


A multi-volume chronology and reference guide set detailing three years of the Mexican Drug War between 2010 and 2012.

Rantburg.com and borderlandbeat.com correspondent and author Chris Covert presents his first non-fiction work detailing the drug and gang related violence in Mexico.

Chris gives us Mexican press dispatches of drug and gang war violence over three years, presented in a multi volume set intended to chronicle the death, violence and mayhem which has dominated Mexico for six years.
Click here for more information


Meet the Mods
In no particular order...


Steve White
Seafarious
Pappy
lotp
Scooter McGruder
john frum
tu3031
badanov
sherry
ryuge
GolfBravoUSMC
Bright Pebbles
trailing wife
Gloria
Fred
Besoeker
Glenmore
Frank G
3dc
Skidmark
Alaska Paul



Better than the average link...



Rantburg was assembled from recycled algorithms in the United States of America. No trees were destroyed in the production of this weblog. We did hurt some, though. Sorry.
3.231.220.225