-Lurid Crime Tales-
More from 'Red-Handed': How the Bush Family and Sen. Dianne Feinstein's Husband Cashed In

How the Bush Family Cashed In on Friendship with Chinese Official Involved in the Tiananmen Square Massacre

[Breitbart] The Bush family has cashed in on friendship with former Chinese President Jiang Zemin, the architect of the Tiananmen Square massacre, for generations, Peter Schweizer documents in his new book

Red-Handed

: How American Elites Get Rich Helping China Win.

Among the most longstanding and lucrative ties binding CCP elite to America's wealthy is that forged by former President George H.W. Bush, who, Schweizer recalls in the book, was so beloved while serving as America's top diplomat in China that then-President Deng Xiaoping "threw him a going-away party" in 1975, calling the Bushes "old friends."

The relationship deepened under Deng's successor, Jiang Zemin. Zemin was mayor of Shanghai when the Tiananmen Square massacre occurred in 1989, but took over as chairman of the Chinese Communist Party by the end of June, the month in which the massacre occurred. While not in charge when it actually happened, he became the face of the massacre for enthusiastically defending it in public and heavily censoring any mention of it within China.

Before he became president, the Bush family benefitted from a relationship with Jiang during his tenure as mayor of Shanghai, now China's largest city. In 1989, as the elder President Bush settled into the presidency, his brother Prescott "closed a deal to build a golf club in Shanghai for foreign business executives" shortly before an official visit from his brother, Schweizer wrote. "It was one of the few golf courses in China that received government approvals required for construction."

"The mayor of Shanghai during negotiations for the golf course, Jiang Zemin, became a Bush family friend who later became the premier of China," Schweizer noted. Prescott had been forging business ties in the country since his brother became vice president under Ronald Reagan. At the time, the Cold War had taken up almost the entirety of America's foreign policy conversation, with China a distant, at best, concern.

In the aftermath of the Tiananmen Square massacre, Schweizer notes that Prescott actively opposed sanctions on China over human rights concerns.

"During the George W. Bush presidency, a new generation of Bushes began securing deals with Chinese officials," Schweizer writes in his book. "Neil Bush, brother of the president, signed a contract with a Chinese company called Grace Semiconductor Manufacturing. Bush had no background in computing, but the firm paid him $400,000 a year."

"The company's cofounder," he observed, "just happened to be Chinese premier Jiang Zemin's son."

Neil Bush is now a propagandist for Chinese state media, publicly opposing American support for the anti-communist protests in Hong Kong in 2019.

For example, in a speech in 2019 for the CCP-linked front organization China-U.S. Exchange Foundation (CUSEF), Neil Bush slammed the "America First" policies of the Trump administration. "China is not an economic enemy or existential national security threat to the United States," he declared. "The demonization of China is being fueled by a rising nationalism in the U.S. that is manifested in anti-immigrant, anti-Chinese, pro-America-first rhetoric."

Also in 2019, CUSEF became a major donor to the Bush China Foundation, pledging over a million dollars per year for a five-year period, Schweizer reports. He notes that this pledge "would constitute a large portion of the nonprofit's income."


Sen. Dianne Feinstein's Husband Partly Owned a Chinese Company That Sold Spyware to U.S. Military

[Breitbart] Peter Schweizer's new book Red-Handed: How American Elites Get Rich Helping China Win tells the story of how Sen. Dianne Feinstein's (D-CA) husband Richard Blum was part owner of a Chinese firm that allegedly sold computers with spyware chips to the U.S. military. The military has never been able to calculate how much sensitive data these computers allowed China to steal.

A hefty chapter of Red-Handed is devoted to tracking Feinstein's long and expensive relationship with Communist China. The senator has made herself very, very useful to Beijing — so useful that she actually tried to excuse the Tiananmen Square massacre by suggesting China only called in combat troops to murder thousands of demonstrators because it ran out of cops.

In a total coincidence that could not possibly have been related in any way to Feinstein's friendship with the tyrants of Beijing, her husband did a great deal of lucrative business with Chinese companies, including entities run by the Communist government and linked to the People's Liberation Army (PLA).

One of those deals saw Blum becoming a major investor in a computer company that was founded by researchers from the Chinese Academy of Sciences (CAS), an institution tied to both the Chinese government and the PLA. The company was originally called Legend, but is better known by its second name, Lenovo.

Lenovo grew into a major player in the worldwide computer marketplace after it acquired IBM's line of personal computer products in 2005. Lenovo's deal to buy IBM's business included $350 million in investments from three American private equity firms. One of them was Richard Blum's Newbridge Capital.

Some lawmakers worried Lenovo's purchase of IBM's personal computer line could jeopardize U.S. national security and transfer advanced American computer technology to China. Sen. Dianne Feinstein, who sat on the Senate Intelligence Committee at the time, was not one of them.

It did not take long for security agencies across the Western world — including the U.S., U.K., Canada, New Zealand, and Australia — to discover security vulnerabilities in Lenovo products and ban them from sensitive operations. The U.S. State Department announced it would not allow Lenovo computers to connect to its classified networks in 2006, barely a year after the IBM acquisition.

Somehow Lenovo still managed to sell a large number of laptop computers to the U.S. military, which discovered that many of those machines included motherboard chips that "would record all the data that was being inputted into that laptop and send it back to China," as a computer operations manager for the U.S. Marines in Iraq put it.

A year after that testimony was delivered, Blum sold his stake in Lenovo.

The Pentagon released an audit in 2019 that found the Department of Defense (DoD) still has not formally banned computers from Lenovo, now the largest personal computer company in China, even though the Department of Homeland Security and the Joint Chiefs of Staff Intelligence Directorate have both identified the machines as cyberespionage risks. The U.S. Air Force purchased 1,378 Lenovo products worth $1.9 million as recently as 2018.
Posted by: Skidmark || 01/29/2022 08:37 || Comments || Link || E-Mail|| [336068 views] Top|| File under: Commies
'We're going to rebuild it and thousands of others': Biden warns the next bridge collapse could end in fatalities after visiting Pittsburgh scene where rescuers formed a human chain to save passengers from dangling bus
[Daily Mail, where America gets its news]

Um...no inspections?



Police reported the span, located in the city's Frick Park neighborhood, came down some time around 7am on Friday morning


Several cars as well as a Port Authority bus were involved in the collapse. Ten people were injured, three taken to hospital but none of the injuries are life-threatening, Pittsburgh Bureau of Fire Chief Darryl Jones said


Biden toured the damaged bridge accompanied by local leaders and visited one end of the collapsed bridge where he spoke with first responders and local and state officials for an impromptu briefing


A photo from the scene shows the commuter bus - which had three passengers and a driver on board - upright on a section of the collapsed bridge while another vehicle is shown dangling near the edge


A September 2019 inspection of the city-owned bridge revealed the deck and superstructure to be in poor condition, according to the U.S. Department of Transportation´s National Bridge Inventory


So the Pittsburgh city fathers knew it was dangerous almost three years ago, but chose not to spend money for adequate repairs. Why should the rest of the country cover it?

The steel span, built in 1970, carried about 14,500 vehicles a day and is posted with a 26-ton weight limit


Rescuers rappelled nearly 150ft and others formed a human chain to pluck commuters from the vehicles


After reports of a strong smell of gas in the air a natural gas line was cut and nearby homes were evacuated


The collapse happened hours before President Biden's scheduled visit to Pittsburgh to tout his $1.2trillion infrastructure bill, which includes bridge maintenance. The White House announced the visit will go ahead
Posted by: Skidmark || 01/29/2022 00:00 || Comments || Link || E-Mail|| [336068 views] Top|| File under:
Nancy Pelosi's son is embroiled in SIXTH FBI probe - this time into San Francisco official who was allegedly bribed to remove permit violations against squalid flop house 'The Pit', owned by his ex-girlfriend
[Daily Mail, where America gets its news]
He's from San Francisco.
He likes being probed.
Paul Pelosi Jr.

is involved in an FBI investigation into San Francisco officials who were allegedly bribed to remove violations at his ex-girlfriend's property


City permit expediter Rodrigo Santos, a former president of the San Francisco Building Inspection Commission, was indicted for fraud in November


Santos is accused of having his clients donate thousands of dollars to building inspector Bernie Curran's rugby club in exchange for city permits


Pelosi seems to match the description of a 'Client 9', who wrote the Golden Gate Youth Rugby Association a $1,500 check, according to prosecutors' documents


The money was meant to encourage Curran to remove violation notices against a squalid Mission District 'hotel' that had a history of permit violations


A federal criminal complaint details alleged text messages from Santos telling Client 9, to drop off a check to the sports club


'With pleasure,' Client 9 replied, and later sent Santos a picture of a $1,500 check with the message: 'made the donation and it is being sent today'


Earlier this month a DailyMail.com investigation revealed Pelosi Jr has been linked to five other federal probes in the past
Posted by: Skidmark || 01/29/2022 00:00 || Comments || Link || E-Mail|| [336066 views] Top|| File under:
-Short Attention Span Theater-
White House responds to migrant transport: 'No such thing as secret flights'
"We knew about them, so clearly they were no secret."

[FoxNews] More than 178,840 migrants were encountered at the border in December.

The White House responded Friday to leaked video footage that shows migrants being transported on charter flights under the cover of night from southern border states to Westchester, New York, claiming the footage is "not new or news."

"There are no such things as secret flights," a White House official said in response to an inquiry from Fox News White House correspondent Peter Doocy. "The video footage your network has been running endlessly is from six months ago in August. Which by the way, Jen [Psaki] and others in the administration addressed this then too. Not new or news."

The footage was obtained through a Freedom of Information Act request by former Westchester County Executive Rob Astorino. Reports first surfaced of such flights in October when the New York Post captured video at the airport in White Plains, New York.

"The footage is of unaccompanied minors being transported," the White House official claimed, "either to a vetted relative or [to] a sponsor, and yes they passed through Westchester County, New York, en route to their final destination."

Saying the federal government has a "legal responsibility to safely care for unaccompanied children until they can be swiftly unified with a parent or a vetted sponsor," the official noted that the "Office of Refugee Resettlement facilitates travel for the children in its custody to their family or sponsors across the country."

The flights first streamed into the suburban airport from places such as McAllen, Texas, and Houston last August, according to the New York Post. They only stopped after the outlet captured footage of the landings in October.

Separate footage captured by Fox News revealed several federally contracted buses dropping off dozens of mostly male migrants at a parking garage in Brownsville, Texas. Black tarps were set up with a sign that said "Border Patrol drop-off" above it.

In response to that footage, the White House official said, "Migrants who cannot be expelled under Title 42 are placed into immigration proceedings, and one of those avenues could be placement in an alternative-to-detention (ATD) program in the interior of the United States, where they wait for next steps in the immigration process, such as a court hearing, and are required to check in with a local ICE office."

Related: Jesse Watters says Biden is 'running a human smuggling operation'

Posted by: Skidmark || 01/29/2022 00:00 || Comments || Link || E-Mail|| [336071 views] Top|| File under: Tin Hat Dictators, Presidents for Life, & Kleptocrats
Government Corruption
Special counsel Durham says just learning about Justice watchdog Horowitz, Sussmann's 2017 meeting
[JiustTheNews] In a new filing, Durham's team says the DOJ Inspector General was slow to fork over evidence pertaining to the Trump-Alfa Bank investigation.

Special counsel

John Durham

and his legal team say they're just learning about a March 2017 meeting between Justice Department watchdog

Michael Horowitz

and former Hillary Clinton campaign

Michael Sussmann

– indicted last year for allegedly lying to the FBI while pushing now-discredited claims about the Trump Organization.

Durham's team said Tuesday in a court filing they learned only a week ago about the meeting between Justice Department Inspector General Michael Horowitz and Sussmann, who made the claims in 2016 about communications between a Russia bank and the Trump organization.

"The OIG had not previously informed the Special Counsel's Office of this meeting with the defendant," the filing by Durham's legal team states.

Sussmann, a former partner at the Perkins Coie law firm, has pleaded not guilty to the charges.

Durham's team says that while Sussmann was pushing the claims to the FBI about communications between the Trump Organization and Alfa Bank he told agents that he was not working on behalf of any particular client.

However, Sussmann had in fact been working on behalf of the Clinton campaign and billing his time to her camp.

Durham says he met with Horowitz in October of 2021 and afterward requested information and documents relevant to the origins of the Russia investigation. However, Horowitz failed to reveal that he had personally met with Sussmann in March 2017, Durham claims.

Durham also said he learned just this month that Horowitz was in possession of two FBI cellphones belonging to the bureau's general counsel,

James Baker

, the FBI official to whom Sussmann allegedly first lied.

The court filing this week also details the successful attempts of British former spy Christopher Steele to disseminate the Trump-Alfa Bank claims to the media and various high-ranking government officials. In late 2016, Obama administration officials forwarded the claims made by Steele about Alfa Bank to the FBI.

In British court, Steele has testified that it was Sussmann who provided him with claims about the Russian bank's supposed ties Russian President Vladimir Putin.

Eventually, the Horowitz report from December 2019 would clarify that by early 2017, the FBI knew there were no connections between Alfa Bank and the Trump Organization.


Ah. That's what I thought I remembered.
Posted by: Skidmark || 01/29/2022 08:54 || Comments || Link || E-Mail|| [336068 views] Top|| File under: Tin Hat Dictators, Presidents for Life, & Kleptocrats
Durham Court Filing Reveals DOJ Inspector General Horowitz Withheld Key Evidence From Special Counsel
[ZH] A new court filing by special counsel John Durham reveals that Department of Justice (DOJ) Inspector General Michael Horowitz concealed crucial information from Durham in connection with the ongoing prosecution of Michael Sussmann, a former attorney to Hillary Clinton's 2016 presidential campaign.

The filing also reveals that Horowitz failed to disclose that his office is in possession of two cellphones used by former FBI general counsel James Baker. The phones may contain information that's important to the Sussmann case, as well as to a separate criminal leak investigation of Baker that Durham personally conducted between 2017 and 2019.

Horowitz first came to public prominence in June 2018 when he issued a report on the FBI's actions leading up to the 2016 presidential election. Horowitz followed up in December 2019 with another report on the FBI's Crossfire Hurricane investigation and the bureau's pursuit of a Foreign Intelligence Surveillance Act (FISA) warrant on Trump campaign aide Carter Page.

Durham's filing on Jan. 25 involves discovery issues surrounding Sussmann's upcoming trial for allegedly making a materially false statement to the FBI's then-general counsel James Baker. As part of Durham's discovery obligations, the Special Counsel's Office met with Horowitz and his team on Oct. 7, 2021, and subsequently requested any materials, including any "documents, records, and information" regarding Sussmann that may have been in the possession of the Office of Inspector General (OIG).

On Dec. 17, 2021, Horowitz's office provided Durham with information that Sussmann had given the OIG information in early 2017, that an OIG "employee's computer was 'seen publicly' in 'Internet traffic' and was connecting to a Virtual Private Network in a foreign country." It isn't clear what this information was about, why Sussmann would know about this information, or why he would have been interested in the internet activities of OIG employees.

It also isn't known why Sussmann, a private citizen, would have been seeking out the OIG shortly after he was pushing information detrimental to Trump to both the FBI and the CIA.

At the time of the Dec. 17 disclosure, "the OIG represented to [Durham's] team that it had "no other file or other documentation" relating to this cyber matter." However, last week, Sussmann's attorneys informed Durham that there was additional information, including the fact that Sussmann had met with Horowitz in March 2017 to personally pass along the information about the OIG employee's computer VPN use. This meeting between Horowitz and Sussmann hadn't been disclosed by Horowitz to Durham during their previous meetings and interactions.

It isn't known why Horowitz would have taken a personal meeting from Hillary Clinton's campaign lawyer. According to Bill Shipley, a former federal prosecutor, "[y]ou don't generally just call the IG and get a meeting with him personally." It also isn't clear why Horowitz chose not to inform Durham of the meeting—particularly as it pertained directly to information that Horowitz's office had been specifically requested to relay to Durham's special counsel probe.

Sussmann's attorneys further informed Durham that the VPN information had come from Rodney Joffe, a computer expert with close connections to the FBI. This was another material fact that hadn't been disclosed by Horowitz. Joffe is of great import to Durham's case against Sussmann and to the wider investigation into the origins of the Russia collusion investigation, since he was alleged to have provided Sussmann with falsified data about contacts between the Trump Organization and Russia's Alfa Bank.

Those alleged contacts were used by Hillary Clinton and her campaign to push the narrative that Trump was compromised by the Kremlin. Durham had noted in a previous filing that "[Joffe's] goal was to support an 'inference' and 'narrative' regarding Trump that would please certain 'VIPs.'" A subsequent filing by Durham noted that these VIPs were "individuals at the defendant's [Sussmann's] law firm and the Clinton Campaign." Joffe also is alleged to have been offered a high-ranking position in a Clinton administration.

The omission of information by Horowitz didn't end with his meeting with Sussmann or the information on Joffe. Durham's office has since discovered that the OIG "currently possesses two FBI cell phones" that belonged to Baker, the former FBI general counsel. Durham's discovery of Horowitz's possession of Baker's two phones does not appear to have come through Horowitz or his office.

According to Durham's filing, "in early January 2022, the Special Counsel's Office learned for the first time that the OIG currently possesses two FBI cellphones of the former FBI General Counsel."

Sussmann is alleged to have lied to Baker when he tried to push incriminating data about Trump and Alfa Bank to the FBI; that data later turned out to be false.

That makes Baker, and his cellphones, central to the case against Sussmann.

There's also another matter that relates directly to Baker and his undisclosed phones. Baker had been the subject of a criminal leak investigation for "unauthorized disclosures to the media" that was being conducted by Durham when he was the U.S. attorney for the District of Connecticut.

During this investigation, Durham or a member of his team reportedly questioned Baker's credibility. That memo is currently being sought by Sussmann's attorneys. Although it's not known with certainty, it's believed that the leak investigation into Baker ultimately was closed without any charges. The disclosure about Baker's cellphones would appear to be material not only to the Sussmann case, but also to the Baker leak investigation.
High Profile Investigations

Horowitz was in charge of a sequence of highly influential investigations into events leading up to and following the 2016 presidential election. Horowitz examined the FBI's investigation of Clinton's private email server as well as the FBI's investigation of the Trump campaign, alleged Russian collusion, and the resulting Carter Page FISA and abuse of the FISA court.

The Clinton email investigation review resulted in a 2018 OIG report that outlined a number of failures on the part of the FBI and made recommendations such as improving the FBI's media contact policy and clarifying guidelines on making public statements. However, certain crucial issues, such as the fact that then-FBI Deputy Director Andrew McCabe was supervising the investigation while his wife was running for a Virginia state Senate seat and had received large sums of campaign funding from Clinton ally Terry McAuliffe, were glossed over by Horowitz.

The IG merely recommended that "ethics officials include the review of campaign donations for possible conflict issues when Department employees or their spouses run for public office."
Posted by: Frank G || 01/29/2022 07:00 || Comments || Link || E-Mail|| [336066 views] Top|| File under:
PA appeals court finds Pennsylvania's mail-in voting law unconstitutional
[PennCapitolStar] Fourteen Republican lawmakers filed the challenge last September


Nice of the courts to get around to dealing with what was an urgent issue in 2020, and remains urgent for 2022.

Got my main-in ballot for the early primaries yesterday.


A Pennsylvania appeals court has struck down the commonwealth's landmark 2019 mail-in voting law, though the near certainty of an appeal means voters might not notice a difference until the Supreme Court weighs in.

In a 49-page opinion issued by Judge Mary Leavitt on Friday morning, the court found that the law, which allows all Pennsylvanians to vote by mail without an excuse, was unconstitutionally enacted as a statute, rather than being approved through the state's long and rigorous constitutional amendment process.

"If presented to the people, a constitutional amendment to end the…requirement of in-person voting is likely to be adopted," Leavitt wrote. "But a constitutional amendment must be presented to the people and adopted into our fundamental law before legislation authorizing no-excuse mail-in voting can 'be placed upon our statute books.'"

The law, known as Act 77, was passed by the Republican-controlled General Assembly and signed by Democratic Gov. Tom Wolf in fall of 2019. Eleven of the 14 plaintiffs, all of whom are Republican lawmakers, voted for the law.

At the time, it was seen as a bipartisan win that expanded voting access. Since then, millions of Pennsylvanians have used mail-in ballots to participate in democracy.

However, Republicans began to sour on the law, amid former President Donald Trump's baseless efforts to delegitimize mail-in votes in the lead up to the 2020 election.

In November 2020, after he lost Pennsylvania and the presidency, some of the former president's allies filed a similar suit to invalidate the law and have millions of legally cast mail-in ballots thrown out.

The state Supreme Court rejected their arguments, but the court will likely hear them anew.

Adam Bonin, a Philadelphia elections attorney who often works for Democrats, told the Capital-Star he expected the ruling to be overturned on appeal to the state Supreme Court.

And if Gov. Tom Wolf does appeal the ruling, Pennsylvania appellate court procedure mandates that the lower court's order will automatically be stayed — meaning mail-in voting will remain legal until the high court issues a ruling.

While the decision creates another layer of uncertainty on the commonwealth's upcoming elections, the local officials who run elections are used to it by now, after years of court fights and legislative inaction on election law.

One county election official, who requested anonymity to speak candidly, expressed more displeasure about the timing than the ruling itself.

"An election director looks at this decision and says, 'who cares?' It's going to be appealed," they told the Capital-Star.

But with election day ticking closer, it does present the spectre of a time crunch in a month or two, when the state Supreme Court has to issue a final order — and "we'll have no time to deal with the implications."

Posted by: Bubba Lover of the Faeries8843 || 01/29/2022 00:00 || Comments || Link || E-Mail|| [336068 views] Top|| File under:
Home Front: Politix
Biden vows more investments after Pittsburgh bridge collapse
[Aljazeera] The breadth of crumbling infrastructure in the United States is "mind boggling", President Joe Biden said on Friday, as he visited the site of an early-morning bridge collapse in Pittsburgh, Pennsylvania.

The bridge collapsed just hours before Biden's scheduled visit to the city to tout his massive infrastructure spending package — an incident that highlighted the urgency of his drive to address the nation's ageing roads and bridge.

Ten people sustained injuries, all of them minor, when the snow-covered span collapsed into a wooded gully at about 6am (11:00 GMT), according to authorities, who said a large gas leak was reported in the area at the time. The leak was brought under control.

"It sounded like a snowplough," a witness told KDKA, a local news station, calling the timing — on the day of Biden's visit — "an amazing coincidence".


Visibly moved, Biden gazed across a ravine over the buckled sections of the half-century-old Fern Hollow Bridge, flanked by Pennsylvania and local officials and emergency workers as he surveyed the damage.

"The idea that we have been so far behind on infrastructure, for so many years — it's just mind boggling," Biden said.

The collapse highlights Biden's call for massive investment in the nation's bridges, highways and other infrastructure, which the president sees as a vital step in assuring the economy's long-term health along with addressing supply chain shortage and revitalising manufacturing.
Posted by: Besoeker || 01/29/2022 01:31 || Comments || Link || E-Mail|| [336068 views] Top|| File under:
Who's in the News
48
[untagged]
5
Islamic State
4
Tin Hat Dictators, Presidents for Life, & Kleptocrats
3
Commies
2
Sublime Porte
2
Govt of Iran
1
Narcos
1
Taliban/IEA
1
Baloch Liberation Army
1
Govt of Iran Proxies
1
Human Trafficking
Bookmark
E-Mail Me
The Classics
The O Club
Rantburg Store
The Bloids
The Never-ending Story
Thugburg
Gulf War I
The Way We Were
Bio
Merry-Go-Blog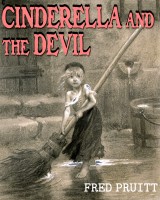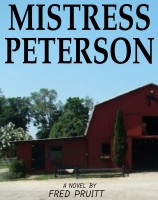 On Sale now!


A multi-volume chronology and reference guide set detailing three years of the Mexican Drug War between 2010 and 2012.

Rantburg.com and borderlandbeat.com correspondent and author Chris Covert presents his first non-fiction work detailing the drug and gang related violence in Mexico.

Chris gives us Mexican press dispatches of drug and gang war violence over three years, presented in a multi volume set intended to chronicle the death, violence and mayhem which has dominated Mexico for six years.
Click here for more information


Meet the Mods
In no particular order...


Steve White
Seafarious
tu3031
badanov
sherry
ryuge
GolfBravoUSMC
Bright Pebbles
trailing wife
Gloria
Fred
Besoeker
Glenmore
Frank G
3dc
Skidmark



Better than the average link...



Rantburg was assembled from recycled algorithms in the United States of America. No trees were destroyed in the production of this weblog. We did hurt some, though. Sorry.
35.172.111.47

Help keep the Burg running! Paypal: