-Great Cultural Revolution
VMI's first Black Superintendent Blasts Opposers of Diversity Reform
[The ROOT - 'The Blacker the Content the Sweeter the Truth']

Virginia Military Institute

superintendent and retired Army Maj. Gen.

Cedric T. Wins

went to Facebook to respond to a white alumnus who questioned his push for diversity and inclusion at the college, reported The Washington Post. The newspaper claimed Carmen D. Villani Jr. had warned fellow graduates on a radio show that critical race theory had 'entered the VMI realm' (as if it's some alien object entering Earth's atmosphere).

The institute had requested $6.1 million to begin an investigation to examine its 'racist and sexist culture,' reported the Post. The money would also go toward expanding their Title IX offices by adding admissions counselors to cater to underrepresented students and rebrand the college's Confederate 'tributes.' Wins responded to Villani's remarks about expansion of DEI in t - he VMI Facebook group.

From The Washington Post:


Where I go for all my nuus.
Posted by: Besoeker || 01/29/2022 10:52 || Comments || Link || E-Mail|| [174 views] Top|| File under:
Amy Schneider's Winning Streak Ended After Being Asked To Name The Gender That Has Two X Chromosomes
[Babylon Bee] BURBANK, CA—Trans woman

Amy Schneider

's winning streak on Jeopardy has ended. Despite holding the record for Jeopardy's highest-earning female contestant ever, Schneider was defeated after being confounded by the clue, 'this gender has two X chromosomes.'

"I knew I was in trouble as soon as I saw the category of 'Grade School Biology'," said Schneider. "I avoided the category until the very end, as basic biology has never been my strong suit."

Many in the audience saw the disaster coming a mile ahead. "What was Amy thinking betting so much in Final Jeopardy under that category?" said Daniele Dacus, a fan of Amy's. "You never bet that high on such a complicated, theoretical subject, where so little of that field is understood."

Sources claim that the host even gave a clue that 'this is one of 2 genders', but Amy still did not get the question correct. Amy started to answer the question by writing, "What is different and unique to each person based upon how they identify, because gender is a complex subject with no definitive answ—." but ran out of room. Consequently, Rhone Talsma was declared the winner by writing "What is Female?"

At publishing time, Rhone Talsma has been asked to renounce his win or else be labeled a transphobic bigot for the rest of his life.
Posted by: Besoeker || 01/29/2022 06:18 || Comments || Link || E-Mail|| [149 views] Top|| File under:
Watch Classical Musicians Try Singing Foul-Mouthed 'South Park' Lyrics With Straight Faces
[HuffPost] When a 30-piece orchestra attempts to perform songs from "South Park," the results are bound to be, well, classic.

The venerable animated series debuts its 25th season Feb. 2 on Comedy Central. In honor of the golden anniversary, someone thought it was a golden opportunity to put a new spin on some of the show's songs.

So, a full Broadway orchestra was enlisted to sweeten up what can be some very salty lyrics. For instance, there is now no secret what Kenny is singing in the show's theme song. (Hint: It's very NSFW.)


See the videos at the link
Posted by: badanov || 01/29/2022 00:00 || Comments || Link || E-Mail|| [116 views] Top|| File under:
-Land of the Free
The Supreme Court Should Reject Racial Preference in College Admissions
[American Thinker] The Supreme Court is going to hear two cases about racial preference in college admissions that allegedly discriminates against Asian students.

In the 1978 Bakke decision, the Supreme Court said race could be a factor in admissions, but as anyone who is sat through an academic committee meeting knows, when race is a factor, it is the only factor.

Even though the Supreme Court in Bakke said that a set-aside for admissions, or quota, was impermissible, colleges and universities routinely use racial quotas masquerading as goals.

The consequence has been that highly qualified Asian students are rejected on trivial and subjective data, such as leadership skills and self-confidence, to increase the proportion of less qualified blacks and Latinos.

How do Asian students achieve high academic status and participate in a range of extracurricular activities while lacking in leadership, self-confidence, and other personality traits? The answer is that when it comes to Asians, the subjective evaluation process is a farce designed to discriminate against them.

Race-based admissions are not the exception but the rule. And no one but diversity, inclusion, and equity experts conducting so-called cultural audits has profited from this policy.

Colleges and universities are run by a professional class of bureaucrats. And if anything, members of bureaucracy know that the very essence of their work is their own survival.

To survive the political pressure of diversity, colleges and universities play a numbers game and reduce standards to produce a student population that will meet the espoused goals of cultural auditors and intrusive minority politicians.

A great deal of social policy is counterintuitive. Among the casualties of the policy are the very minorities it is supposed to advantage.

McWhorter: It's time to end affirmative action

[Hot Air] Earlier this week the Supreme Court took up affirmative action by agreeing to hear challenges to the admissions process at two US universities. Today, NY Times' columnist John McWhorter has a piece arguing that it's time to end affirmative action, though he still favors programs that give preference to students based on income.

When affirmative action was put into practice around a half-century ago, with legalized segregation so recent, it was reasonable to think of being Black as a shorthand for being disadvantaged, whatever a Black person's socioeconomic status was. In 1960, around half of Black people were poor. It was unheard-of for big corporations to have Black C.E.O.s; major universities, by and large, didn't think of Black Americans as professor material; and even though we were only seven years from Thurgood Marshall's appointment to the Supreme Court, the idea of a Black president seemed like folly.

But things changed: The Black middle class grew considerably, and affirmative action is among the reasons. I think a mature America is now in a position to extend the moral sophistication of affirmative action to disadvantaged people of all races or ethnicities, especially since, as a whole, Black America would still benefit substantially.

McWhorter makes the column personal by talking about his own daughters. The oldest is still not in high school so they are years away from applying to college, but he says that when they do, he doesn't want the admissions panel judging them based on their skin color:
Posted by: Besoeker || 01/29/2022 01:47 || Comments || Link || E-Mail|| [195 views] Top|| File under:
Pennsylvania Court Rules Mail-in Voting Unconstitutional, a Win for Election Integrity
[Breitbart] Three conservative judges on a five-court panel struck down Pennsylvania's 2019 expanded mail-in voting law that reportedly permitted 2.5 million people, the majority of them Democrats, to cast votes in 2020.

Basing their decisions on election laws passed in 1839 and 1923, the court ruled the legislature's law unconstitutional. Pennsylvania's constitution would have to be changed to allow mail-in voting, the court held.

"The Pennsylvania Constitution requires a qualified elector to present her ballot in person at a designated polling place on Election Day, except where she meets one of the constitutional exceptions for absentee voting," the ruling reads.

In 2019, the Republican-controlled legislature voted to permit mail-in ballots for additional reasons, such as illness and physical disability, which the judges deemed unconstitutional under the state constitution.

Gov. Tom Wolf (D) immediately announced he would appeal the decision to the state's supreme court. "The Administration will immediately appeal this decision to the state Supreme Court and today's lower court ruling will have no immediate effect on mail-in voting pending a final decision on the appeal," he said.

The ruling comes as Pennsylvania residents will elect a new governor and a U.S. senator in a hotly contested battle amid a 50-50 split senate. The ruling may impact the November election.

Donald Trump, who lost to President Biden in Pennsylvania by 1.2 percent, issued a statement in celebration of the news. "Big news out of Pennsylvania, great patriotic spirit is developing at a level that nobody thought possible. Make America Great Again!" he said.

Of the 6.9 million votes cast in 2020, 2.5 million of them were mail-in ballots, and most of those mail-in votes were cast by Democrats, according to NBC 10 Philadelphia.

Republican candidates and Trump supporters made this case in late 2020, unsuccessfully attempting to litigate the issue around Election Day. They alleged that Biden and other Democrat candidates benefited from ballots that were not legal, and that Democrats shouted down the idea that any of these Pennsylvania ballots were improperly cast, calling it part of "the Big Lie."

Pennsylvania is not the only state to rule in favor of election integrity. In January, a judge ruled absentee ballot drop boxes used in the 2020 presidential election are unlawful in Wisconsin:
Posted by: Besoeker || 01/29/2022 01:07 || Comments || Link || E-Mail|| [163 views] Top|| File under:
Caucasus/Russia/Central Asia
The Soviet people and the status of a victim of genocide
Direct Translation via Google Translate. Edited.


by Mikhail Demurin

[Regnum] The appeal of the Moscow regional organization of former juvenile prisoners of fascism to the president of our country to declare the Soviet people a victim of genocide during the Great Patriotic War caused me a deep and categorical disagreement.

Continued on Page 49
Posted by: badanov || 01/29/2022 00:00 || Comments || Link || E-Mail|| [48 views] Top|| File under:
International-UN-NGOs
Today's Top Religious Persecutors: Open Doors Unveils Latest World Watch List
[AmericanSpectator] Religious freedom is the foundation to all other freedoms.


Freedom of thought, really, of which freedom to believe is one subset.

The group

Open Doors USA

released its last week, which tracks the countries that are the worst offenders of Christian persecution. There is a new top persecutor, which took over from longtime number one North Korea. The new winner, perhaps unsurprisingly, is Afghanistan. However, at number two, the Democratic People's Republic of Korea remains poised for a comeback next year. Another nine countries also are guilty of "extreme persecution."

The Taliban takeover worsened an already terrible state of religious persecution in Afghanistan. Open Doors explained: "Christian persecution is extreme in all spheres of public and private life. The risk of discovery has only increased since the Taliban controls every aspect of government—including paperwork from international troops that may help identify Christians." Even before August, noted Open Doors, it was "impossible to live openly as a Christian in Afghanistan. Leaving Islam is considered shameful, and Christian converts face dire consequences if their new faith is discovered. Either they have to flee the country or they will be killed."

Isolated and brutal, North Korea fell back to number two even though persecution actually worsened. Its very human leader, Supreme Leader Kim Jong-un, is treated like a near-deity, and he fears competition. Open Doors wrote: "North Korea has been at or near the top of the World Watch List for more than 20 years. That's because any North Korean caught following Jesus is at immediate risk of imprisonment, brutal torture and death."


The other countries in the top eleven, in order, are: Somalia, Libya, Yemen, Eritrea, Nigeria, Pakistan, Iran, India and Saudi Arabia. There's a short paragraph about each at the link.

These are merely the worst of a very bad lot. Open Doors lists another 39 countries with "very high persecution." Like the preceding states, these tend to be Muslim and/or authoritarian. Following the Kingdom through number 20 are: Myanmar, Sudan, Iraq, Syria, Maldives, China, Qatar, Vietnam, and Egypt. As for numbers 21 to 30: Uzbekistan, Algeria, Mauritania, Mali, Turkmenistan, Laos, Morocco, Indonesia, Bangladesh, and Colombia. Numbers 31 to 40 run: Central African Republic, Burkina Faso, Niger, Bhutan, Tunisia, Oman, Cuba, Ethiopia, Jordan, and the Democratic Republic of the Congo. Completing the list at numbers 41 to 50: Mozambique, Turkey, Mexico, Cameroon, Tajikistan, Brunei, Kazakhstan, Nepal, Kuwait, and Malaysia.

President Joe Biden promised to make human rights a central issue of his administration. So far he has failed to deliver and has not used America's clout against even the most egregious offenders with whom the U.S. has influence, such as Saudi Arabia.


So Biden still has the freedom to be a lying asshole.




Unexpectedly.
Posted by: trailing wife || 01/29/2022 00:00 || Comments || Link || E-Mail|| [130 views] Top|| File under:
Science & Technology
Senator Ron Johnson Holds Panel Discussion on 'COVID-19: A Second Opinion' and The Data is Alarming
[Corey Digs] On January 24, 2022, Senator Ron Johnson held a panel discussion on 'COVID-19: A Second Opinion.' The panel included world renowned doctors, medical experts, and lawyers such as: Dr. Peter McCullough, Dr. Robert Malone, Dr. Pierre Kory, Dr. Ryan Cole, Dr. Richard Urso, Dr. Aaron Kheriaty, Steve Kirsch, attorney Thomas Renz and others. This nearly five-hour dialogue is packed with facts, data, expert testimonies and bombshells that encompass a range of topics.

One key moment came up during a conversation between Dr. McCullough, Dr. Kheriaty and others in which Dr. McCullough described the way in which Big Pharma has captured the FDA and CDC. The doctors elaborated on the revolving door between Big Pharma and these agencies, which ultimately puts the agenda of pharmaceutical companies first. Dr. Kheriaty and Dr. Cole explained how doctors are threatened to comply with the agencies' guidelines under fear that they will lose their licenses.

In another segment of the discussion, attorney Thomas Renz put the names of three high ranking military personnel on record, after they provided evidence from the Department of Defense database indicating massive spikes in adverse events and illnesses following the rollout of the Covid-19 injections for service members. The data that Thomas Renz presented indicated that, with adverse events of myocarditis, it appears the Department of Defense covered-up the prevalence of such cases by removing many of them from their own database.

"In August, when the report was run on acute myocarditis in the DoD website, there were 1,239 cases and now when you run it, it's down to 307. In January of 2022 there were 176 cases, and magically it's down to 17... We have in the military the single best data set that exists because we have baselines in there, and acute disease across all categories in the preceding five years leading up to the vaccination year, was 1.7 million. They introduced and mandated a Covid-19 vaccine for our U.S. military when they had only lost 12 service members to the disease, and in the 10 months of 2021 after that, it jumped from 1.7 million all diseases to darn near 22 million. That is a 20 million increase." said Leigh Dundas, human rights attorney, working with Thomas Renz on the whistleblower case in the military.

Watch the short clip here:


Posted by: Besoeker || 01/29/2022 10:27 || Comments || Link || E-Mail|| [141 views] Top|| File under:
Who's in the News
48
[untagged]
5
Islamic State
4
Tin Hat Dictators, Presidents for Life, & Kleptocrats
3
Commies
2
Sublime Porte
2
Govt of Iran
1
Taliban/IEA
1
Baloch Liberation Army
1
Govt of Iran Proxies
1
Human Trafficking
1
Narcos
Bookmark
E-Mail Me
The Classics
The O Club
Rantburg Store
The Bloids
The Never-ending Story
Thugburg
Gulf War I
The Way We Were
Bio
Merry-Go-Blog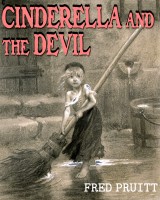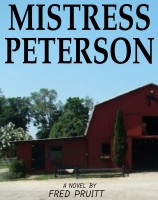 On Sale now!


A multi-volume chronology and reference guide set detailing three years of the Mexican Drug War between 2010 and 2012.

Rantburg.com and borderlandbeat.com correspondent and author Chris Covert presents his first non-fiction work detailing the drug and gang related violence in Mexico.

Chris gives us Mexican press dispatches of drug and gang war violence over three years, presented in a multi volume set intended to chronicle the death, violence and mayhem which has dominated Mexico for six years.
Click here for more information


Meet the Mods
In no particular order...


Steve White
Seafarious
Pappy
lotp
Scooter McGruder
john frum
tu3031
badanov
sherry
ryuge
GolfBravoUSMC
Bright Pebbles
trailing wife
Gloria
Fred
Besoeker
Glenmore
Frank G
3dc
Skidmark
Alaska Paul



Better than the average link...



Rantburg was assembled from recycled algorithms in the United States of America. No trees were destroyed in the production of this weblog. We did hurt some, though. Sorry.
34.239.147.7

Help keep the Burg running! Paypal: