-Land of the Free
Apparent junkies turn stretch of NYC's Midtown into a shooting gallery
[NYPOST] A cluster of junkies has turned Broadway into a shooting gallery, injecting drugs unhampered in broad daylight and then shuffling around in a zonked-out stupor, seemingly oblivious to the Midtown bustle around them, The Post has learned.If that wasn't enough, the addicts are peppering the area with used syringes, turning individual planters on 40th Street and Broadway into mini needle parks.

"They've taken over the tables, blatantly using needles and shooting up heroin all day long," said a local worker who asked that he only be identified as James. "There's no police action, there's no reach-out. There's nobody preventing this, and you know we've had multiple calls to 311 but nobody really responds. It's becoming a real problem."

He called his own 311 calls "futile exercises."

The Post spotted several of the spent needles dumped at the scene — and even caught one of the vagrants shooting up out in the open on Tuesday afternoon, with no one stepping in or saying a word.




Posted by: Fred || 07/29/2020 00:00 || Comments || Link || E-Mail|| [6465 views] Top|| File under:
Fifth Column
Federal agents depart Seattle after pressure from local and Washington state officials
[SEATTLETIMES] A federal security detail recently deployed to the Seattle area has withdrawn after pressure from local and state officials, Gov. Jay Inslee


...Governor of Washington state, failed candidate for the 2020 Dem presidential campaign, mainly because nobody outside the state and some inside had ever heard of him. He complained, complained, complained that the Trump administration wasn't doing enough to help the state, then returned an Army field hospital and 400 ventilators that didn't get used...


's office announced Tuesday.

The tactical team of Customs and Border Protection (CBP) agents had flown to the Seattle area last week to beef up security at federal buildings amid recent protests.

But after objections by officials, including Inslee, Seattle Mayor Jenny Summer of Love Durkan

...Democrat Maress of Seattle, who allowed a chunk of the downtown of her city to be turned into an autonomous combat zone...
and King County Executive Dow Constantine — who said a federal show of force could fan

festivities

similar to those occurring nightly in Portland — the forces departed the Seattle area.

Durkan's office received notice of the withdrawal in an email Tuesday from John Hill, a Department of Homeland Security (DHS) assistant secretary.

"I have confirmed with [CBP] that their personnel demobilized and left Seattle," Hill wrote in an email to city officials, which was provided to The Seattle Times by Durkan's office.

While the local and state Democratic elected officials crowed about the departure, U.S. Attorney Brian Moran downplayed the significance in a statement.

"As I stated Friday, a handful of law enforcement officers were summoned to Seattle to protect our federal buildings," Moran said. "[Seattle Police] Chief Best, who would know, saw no federal law enforcement officers clashing with protestors throughout all of this chaos. She saw none, because the officers who were summoned to Seattle were exactly where I said they would be: protecting federal buildings and the functions in those buildings."

The precise size and location of the security team had never been revealed.

Constantine said in a tweet last week that a federal plane had landed at Boeing Field and "more than a dozen personnel" had driven away to an undisclosed location.
Posted by: Fred || 07/29/2020 00:00 || Comments || Link || E-Mail|| [6464 views] Top|| File under: Antifa/BLM
Barr Defends Sending Federal Agents To Portland: 'Since When Is It Okay To Burn Down A Federal Courthouse?'
[DAILYWIRE] In testimony before the House Judiciary Committee Tuesday, Attorney General William Barr fired back at Democrats, including Rep. Jerry Fester Bestertester Nadler

...the New York representative for life who stepped physically from a Don Martin drawing the pages of Mad® magazine, head of the House Judiciary Committee...
(D-NY) over claims that the Portland, Oregon, protests were "mostly peaceful" and that the Trump administration erred by sending in federal agents to help guard a courthouse from rioters.After officially gaveling in the session, Nadler "opened the hearing by reading off a laundry list of Barr's perceived transgressions," according to the Daily Mail, accusing Barr of everything from interfering in a number of federal investigations to derailing Democratic efforts to create a national mail-in voting system.

Nadler, as The Daily Wire reported earlier this week, was caught on video over the weekend calling the unrest in Portland a "myth," in an interaction with journalist Austen Fletcher, better known on social media as "Fleccas."

Asked whether he "disavowed" the violence in Portland, Nadler responded that, "That's a myth that's being spread only in Washington, D.C."

Fletcher then told Nadler to search for video evidence of the riots online.

Tuesday morning, Nadler, who never clarified his video remarks, doubled down on accusations that violence in Portland is a myth, accusing Barr of creating a campaign commercial for President Donald Trump
...The tack in the backside of the Democratic Party...
when he authorized the deployment of dozens of federal agents to protect a downtown Portland federal courthouse.

"'The president wants footage for his campaign ads, and you appear to be serving it up to him as ordered," Nadler claimed. "The protesters aren't mobs, they're mothers, they're veterans and mayors."

"What unfolds nightly around the courthouse cannot reasonably be caused protest, it is by any objective measure an assault on the government of the United States," Barr fired back. "Since when is it OK to burn down a federal courthouse?"

"The rioters come equipped for fighting," Barr said, adding that what's taking place nightly in Portland "cannot reasonably be called protests."

Nadler then claimed that Antifa
...the armed wing of the Democratic Party...
, a loose coalition of anarchist groups likely behind the unrest in many major cities, was also a "myth."

"I don't think it's a myth, Antifa can be best thought of an umbrella term for a movement compromised of loosely organized groups around the country," Barr responded. "They are definitely organized, but since they have an anarchic temperament they don't get along very well."

Nadler eventually accused Barr of orchestrating a re-election event for Trump, suggesting that the president and Barr had collaborated ahead of deploying federal agents to Portland in order to create a "campaign commercial" portraying left-leaning agitators as villains.

Without waiting for Barr to respond, Nadler claimed that Barr had "obvious political objectives" in his decision to deploy agents. "Shame on you," he added.

Barr is expected to testify most of Tuesday on a variety of issues.




Posted by: Fred || 07/29/2020 00:00 || Comments || Link || E-Mail|| [6469 views] Top|| File under: Antifa/BLM
Valjar defaults to Steele dossier 'memory hole' - insists on current focus
[Real Clear Politics] Former senior adviser to President Barack Obama Valerie Jarrett talks to FOX Business' Maria Bartiromo about the Trump/Russia investigation.

"I have a high degree of confidence in our intelligence community, investigators comported themselves responsibly," Jarrett said. "Lindsey Graham is the one that encouraged Sen. McCain to turn over the dossier in the first place to the FBI."

"I do know that it's nearly four years ago and I don't understand why our focus isn't on what's happening right now and today. That's the investigation I'd like to see," she said.

Bartiromo asked about the origins of the Steele dossier: "What's happening right now is we are learning the details of what took place and we are getting official confirmation that the FBI knew that the dossier was garbage and made up in a bar because the sub-source of the dossier told FBI officials in early January."

"I was not involved in any of those conversations," Jarrett replied. "But the question I really want to put to you is, what are we doing today?"

"If people want to have an investigation about what happened four years ago, they should do that. But aren't you concerned about what's going on right now? Aren't you worried about the integrity of our upcoming elections? Aren't you worried about how we're going to have a safe and fair election?"
Posted by: Besoeker || 07/29/2020 08:00 || Comments || Link || E-Mail|| [6464 views] Top|| File under:
Orange Man skips John Lewis farewell at Capitol Rotunda, sends VP
WASHINGTON (AP) — One by one, they passed through the grand Capitol Rotunda to pay respects to the civil rights icon.

It was a solemn display of unity as congressional leaders from both sides of the aisle offered praise for longtime Georgia Rep. John Lewis. There was House Speaker Nancy Pelosi, who called Lewis the "conscience of the Congress"; and Senate Majority Leader Mitch McConnell, who praised him as a model of courage. Vice President Mike Pence and former Vice President Joe Biden, the presumptive Democratic nominee, came as well.

But missing was a man whose absence spoke volumes: President Donald Trump.
Posted by: Besoeker || 07/29/2020 06:17 || Comments || Link || E-Mail|| [6463 views] Top|| File under:
"I Thought I Was Supposed To Be Heard": Full Highlights From Barr 'Hearing'
[ZERO] Today's 'testimony' by Attorney General William Barr in front of the Democratic-led House Judiciary Committee was, as the Daily Caller's Chuck Ross puts it, an unmitigated shit show.

Rep. Jim Jordan (R-OH) slammed Democrats on the Committee, saying "I don't think we've ever had a hearing where the witness wasn't allowed to respond to points made, questions asked, and attacks — attacks made. Not just in this hearing, not just in this committee, but in every committee I've been on," adding "Particularly when you think about the fact that we have the attorney general of the United States here."

"I want the attorney general to be able to have enough time to respond to accusations and questions asked him, and you guys not cut him off," Jordan added.
Posted by: Besoeker || 07/29/2020 02:17 || Comments || Link || E-Mail|| [6463 views] Top|| File under:
New Lawsuits Coming For CNN, WaPo Over Breach Of Contract With Sandmann Settlements?
[HOTAIR] The first rule of Settlement Club is that you don't talk about Settlement Club. And the second rule of Settlement Club — ah, heck, the first fifty rules of Settlement Club is that you don't talk about settlements in lawsuits with mutual gag rules in place. Apparently that didn't sink in at CNN

...formerly the Cable News Network, now who know what it might stand for...
or the Washington Post after both media outlets decided to quietly end the litigation brought by Nicholas Sandmann. Their employees went on social media attempting to spin the settlement and suggest that Sandmann only got a minimal payment to shut him up.

Big mistake, Sandmann attorney Lin Wood made clear almost immediately. "I know how to deal with liars," Wood tweeted, and warned that new lawsuits would be filed unless "heads rolled" at both outlets:

This started with speculation that Sandmann had indeed gotten paid nothing more than "nuisance value." Law & Crime wrote a pretty comprehensive overview of the social-media discussion of that premise after some attorneys unconnected to the case tried to read the tea leaves from various announcements in both cases. It's worth reading, at least for the legal theories behind the speculation. That included a rather anodyne statement from Wood expressing his opinion that the speculation was "uninformed, errant nonsense," but added that "questions about confidentiality and the timing of the settlement will have to be directed to others." Wood didn't threaten anyone over the speculation — because they were not party to the confidentiality agreement, and neither was Law & Crime.

That isn't the case with Stelter, Rangappa, and Zak. They work for the respondents in these lawsuits and act as their agents. As soon as they published and expanded on the speculation, they characterized the settlement in terms their employer specifically agreed not to do. Not only does that open up new avenues for Sandmann against the Post and CNN, it might allow Wood to add the three as respondents in a new libel/defamation action.
Posted by: Fred || 07/29/2020 00:00 || Comments || Link || E-Mail|| [6481 views] Top|| File under:
Police Agencies Pulling Out of Democratic Convention
MILWAUKEE (AP) — Wisconsin police departments are withdrawing from agreements to send personnel to help bolster security at the Democratic National Convention in Milwaukee next month, citing concerns with a recent order for the city's police to stop using tear gas to control crowds.

A citizen oversight commission last week directed Milwaukee's police chief to publicly account for why the department used tear gas during protests in late May and early June after the killing of George Floyd and to change Milwaukee police policies to ban the use of tear gas and pepper spray. The Milwaukee Fire and Police Commission said in its order that Police Chief Alfonso Morales could be fired if he fails to comply.

That order comes amid intense scrutiny of police tactics at protests in Portland, Oregon, and elsewhere.

Since the Milwaukee order was issued, police departments in Fond du Lac, Franklin and West Allis have backed out of assisting with providing security at the Democratic National Convention, the Milwaukee Journal Sentinel reported Tuesday. Their departure cast doubts on the viability of the program designed to bring about 1,000 officers from outside agencies to provide security at the convention, which is scheduled to take place Aug. 17-Aug. 20.

The convention, which will be held at the Wisconsin Center in downtown Milwaukee, has been scaled down to a mostly virtual event, with only about 300 people expected to attend in-person. Most of the speeches will be delivered online from other locations, though former Vice President Joe Biden has said he will be in Milwaukee to accept the nomination. Despite the event's smaller scale, police are preparing for potentially large protests in and around the venue.

A spokeswoman for the convention did not immediately return a message seeking comment Tuesday. The Milwaukee police oversight commission also did not return a message seeking comment.

Fond du Lac Police Chief William Lamb told the Journal Sentinel that the agreements were collapsing, saying he expects other agencies in the state to also withdraw. Lamb chairs the Wisconsin Police Executive Group, which is made up of police chiefs from cities with populations of more than 20,000 people.

The withdrawals come as Milwaukee's Fire and Police Commission issued a directive last week to the city's police chief, Alfonso Morales, to change department policy to discontinue the use of tear gas and pepper spray.

Lamb sent a letter to Milwaukee police on July 6 outlining his organization's concerns about limiting the use of tear gas and pepper spray. West Allis police first sent a letter to Morales with concerns in mid-June after Milwaukee's Common Council temporarily halted the purchase of those chemicals.

"Our concern is that in the event protests turn non-peaceful, such a policy would remove tools from officers that may otherwise be legal and justifiable to utilize in specific situations," West Allis Deputy Chief Robert Fletcher told the Journal Sentinel in an email.

Waukesha's police chief said he was consulting with the city attorney's office on how to withdraw from the agreement, which had promised about two dozen Waukesha officers.

The Milwaukee Police Department declined to comment on its operational plan, citing "security purposes and the safety of the delegates and those attending the Democratic National Convention."



Posted by: Ebbomoger Speaking for Boskone4589 || 07/29/2020 00:00 || Comments || Link || E-Mail|| [6474 views] Top|| File under: Antifa/BLM
Who's in the News
41
[untagged]
15
Antifa/BLM
5
Sublime Porte
5
Commies
4
Govt of Iran
3
Taliban
3
Islamic State
2
Govt of Iran Proxies
1
Arab Spring
1
Govt of Iraq
Bookmark
E-Mail Me
The Classics
The O Club
Rantburg Store
The Bloids
The Never-ending Story
Thugburg
Gulf War I
The Way We Were
Bio
Merry-Go-Blog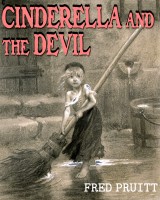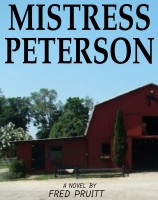 On Sale now!


A multi-volume chronology and reference guide set detailing three years of the Mexican Drug War between 2010 and 2012.

Rantburg.com and borderlandbeat.com correspondent and author Chris Covert presents his first non-fiction work detailing the drug and gang related violence in Mexico.

Chris gives us Mexican press dispatches of drug and gang war violence over three years, presented in a multi volume set intended to chronicle the death, violence and mayhem which has dominated Mexico for six years.
Click here for more information


Meet the Mods
In no particular order...


Steve White
Seafarious
Pappy
lotp
Scooter McGruder
john frum
tu3031
badanov
sherry
ryuge
GolfBravoUSMC
Bright Pebbles
trailing wife
Gloria
Fred
Besoeker
Glenmore
Frank G
3dc
Skidmark
Alaska Paul



Better than the average link...



Rantburg was assembled from recycled algorithms in the United States of America. No trees were destroyed in the production of this weblog. We did hurt some, though. Sorry.
3.214.224.207

Help keep the Burg running! Paypal: