-Obits-
Jacques Chirac Departs To The Big Eiffel Tower
I just remember one distinct thing about him - in conversations with other people, he'd correct other people's French. Overall rememberance of him - arrogant, condescending and snobbish. In other words, a typical Parisian Frenchman.


"Chirac est un ver"
[Yahoo News] - Former French President Jacques Chirac, a major force in French politics who opposed the 2003 US-led invasion of Iraq, died in Paris on Thursday at the age of 86.

A seasoned politician, Chirac's career included two presidential terms, two stints as prime minister and nearly two decades as mayor of Paris.

Charming, statuesque and a consummate political animal, Chirac was a presence on the French political arena for more than four decades. But he is best known internationally for his final term at the Élysée presidential palace, a five-year period that proved extraordinary from start to finish.


Not for the faint of heart - serious ball washing ensues from there...
Posted by: Raj || 09/26/2019 09:24 || Comments || Link || E-Mail|| [336094 views] Top|| File under:
-Land of the Free
Impeachment Inquiry Stalls Gun Control Talks, Senate Staffers Say
[FreeBeacon] Three Senate sources told the Washington Free Beacon that the House's impeachment inquiry of President Donald Trump has stalled efforts to pass new gun control laws.

"Hard to imagine Trump doing a signing ceremony of anything with Speaker Pelosi at his side, and Democrats are the only ones agitating for gun control," one staffer told the Free Beacon on Wednesday.


I see the law of unintended conquequences is working beautifully


The inquiry, which House Speaker Nancy Pelosi (D.) officially labeled an impeachment investigation, will consume Washington for the weeks and months ahead, according to the sources. They also said it will be difficult to move key legislative priorities like a reworked North American trade deal and lowering the cost of prescription drugs, not to mention a passable gun control package.

"I think the impeachment stuff sucks up all the oxygen," a second Senate staffer told the Free Beacon.

A third Senate staffer said gun control was something that wouldn't be on the front burner at least "for a while" and that some staffers had already begun preparing for how to handle impeachment proceedings should they come.

"Policy and legal staffers got quick reminders in impeachment procedures yesterday but that doesn't mean anything," the staffer told the Free Beacon. "It's more like, 'well, if it happens, we better be ready.'"

Gun control activists and members of the media have applied immense public pressure to pass new gun control measures in the wake of mass shootings last month in Texas and Ohio. However, while polling has shown support for some of the measures pursued by gun control advocates, that support has declined even in polls taken shortly after the shootings.

Additionally, calls by gun control groups and Democratic politicians alike to confiscate tens or even hundreds of millions of firearms from Americans have complicated efforts by the White House to find a workable gun package.

The impeachment inquiry may have ended any hope to find a gun bill that could pass in the near term.

"I'm hoping that these things can be compartmentalized and that we can continue to pursue policy that I've been advocating," Senator Pat Toomey (R., Pa.) told Politico. "But I acknowledge that a lot of clamoring for impeachment is not helpful. It makes it more difficult."


Which may be one of the intents with Trump letting this go nuts.
Posted by: DarthVader || 09/26/2019 09:07 || Comments || Link || E-Mail|| [336081 views] Top|| File under:
Britain
UK Labour overwhelmingly backs anti-Israel agenda should Corbyn take power
[IsraelTimes] As Paleostinian flags fly and 'Free Paleostine' is chanted, Labour abandons longtime opposition to BDS,


...formally the Palestinian BDS National Committee (BNC). Its membership includes representatives from the major Paleostinian political factions including Hamas, Islamic Jihad, and the Popular Front for the Liberation of Paleostine, groups that are listed as terrorist organizations by the US. The odds are good that any charitable group or project in the Palestinian territories funded by well-intentioned foreign governments is connected to the BDS program...

appears to back 'right of return'; Labour Friends of Israel: Another dark day.

Posted by: trailing wife || 09/26/2019 00:13 || Comments || Link || E-Mail|| [336068 views] Top|| File under:
Home Front: Politix
Mitt Romney adviser sits on Burisma board of directors
HT Insty


[American Thinker] Well, this is certainly an odd coincidence! In fact, when you dig in, you find an amazing series of coincidences. If you believe in coincidences when the CIA is involved, that is.

Mitt Romney's national security advisor in his 2012 campaign -- a career CIA spook who rose to its top levels -- sits on the board of directors of Burisma, the Ukrainian gas company that formerly paid Hunter Biden $50k a month despite his complete lack of credentials or qualifications.

And it also an odd coincidence that Mitt has as CNN puts it "been a lone Republican voice expressing concern about President Donald Trump's July phone call with Volodymyr Zelensky in which Trump asked Ukraine's President to investigate former Vice President Joe Biden and his family."

Still more oddly coincidental is the background of Mitt's adviser deep in the CIA, part of the intelligence community that has "six ways from Sunday" in foiling a mere president who might oppose them, according to Chuck Schumer.
Posted by: Frank G || 09/26/2019 10:02 || Comments || Link || E-Mail|| [336085 views] Top|| File under:
Kavanaugh Accuser Flew on Private Plane of Tech Boss Linked to Disinformation Campaign
h/t Instapundit


[FrontPageMag] Remember how Christine Blasey Ford couldn't fly, until it turned out that she could fly? Just to spare her the indignities of commercial air travel, she was flown on a private plane courtesy of two very unpleasant and wealthy Silicon Valley characters.

Among those who assisted Ford in the summer of 2018 were Facebook COO Sheryl Sandberg, game company Zynga founder Mark Pincus, and LinkedIn co-founder Reid Hoffman, according to The Education of Brett Kavanaugh, written by New York Times reporters Robin Pogrebin and Kate Kelly and on shelves Tuesday.

Pincus and Hoffman, meanwhile, lent Ford and her friends their private plane and hired a flight attendant when they traveled to Washington, D.C., for the high-stakes Sept. 27 hearing before the Senate Judiciary Committee, during which Ford and Kavanaugh both testified.

...Who are Pincus and Hoffman?

If you remember Zynga, a slime stain of a company even by social media standards, that's Mark Pincus.

...Meanwhile Reid Hoffman was linked to even uglier stuff targeting Republicans.

Democratic operatives, backed by a liberal billionaire and facilitated by a former Obama official, created thousands of fake Russian accounts to give an impression the Russian government was supporting Alabama Republican Roy Moore in last year's election against now-Sen. Doug Jones.

The secret project, which had a budget of just $100,000 and was carried out on Facebook and Twitter, was revealed after the New York Times obtained an internal report detailing the efforts.

One participant in the project reportedly was Jonathon Morgan, the chief executive of New Knowledge, a firm that wrote a report ‐ released by the Senate Intelligence Committee earlier this week ‐ about Russia's social media operations in the 2016 election and its efforts to hurt Hillary Clinton and help Donald Trump.

The Alabama project was funded by liberal billionaire and LinkedIn co-founder Reid Hoffman who gave $100,000 to the cause, according to the Times. Hoffman is one of Silicon Valley's top donors to the Democrats, donating $7 million to various groups and campaigns in the last election cycle.


And here I thought it's all just Besoeker's Klingons.
Posted by: g(r)omgoru || 09/26/2019 06:51 || Comments || Link || E-Mail|| [336106 views] Top|| File under:
Elizabeth Warren in New Hampshire: impeachment 'not a matter of politics'. Really.
[BOSTONHERALD] U.S. Sen. Elizabeth Being Native American has been part of my story since the day I was born Warren

...Dem Senatrix from Massachussetts, who traces her noble lineage all the way back to Big Chief Spouting Bull. It has been alleged that she speaks with forked tongue but she denies that. She had a DNA test to prove her lineage and it turns out she's colorless...
says impeachment proceedings against President Trump are "not a matter of politics" but of constitutional responsibility ‐ applauding the House for finally launching an inquiry while hedging on its likelihood of success in the Senate.

"This is not a matter of politics. It is a matter of constitutional responsibility," Warren said in the opening of her campaign speech in Keene, N.H., Wednesday afternoon. "Nobody is above the law, not even the president of the United States."

Warren was the first major presidential candidate to call for Trump's impeachment, doing so in April after the release of Special Counsel Robert Mueller's report on the Russia probe.

Five months later, she was praising the House for finally taking action after a whistleblower report said Trump urged Ukraine's leader this summer to investigate rival and former Vice President Joe Foreign Policy Whiz Kid Biden
...Failed seeker of the Democratic presidential nomination on multiple occasions, vice president under Barack Obama, giving it a last try in his dotage for 2020...
and his son over Biden's alleged effort to thwart an investigation of an energy company Hunter Biden was associated with.

"I'm glad to see that the House has stepped up," Warren said. "I hope we do it quickly, we can do an investigation here and get this done."

Warren later told

news hound

s, "I don't know what the Senate will do under (Majority Leader) Mitch McConnell, but right now, we have to do what is right regardless of the politics."
Posted by: Fred || 09/26/2019 00:00 || Comments || Link || E-Mail|| [336088 views] Top|| File under:
Watch Joe Biden Brag About Bribing Ukraine To Fire The Prosecutor Investigating His Son's Company
[THEFEDERALIST] We do know that Joe Foreign Policy Whiz Kid Biden

...The former Senator-for-Life from Delaware, an example of the kind of top-notch Washington intellect to be found in the World's Greatest Deliberative Body...
, while serving as vice president, pressured the Ukrainian government to fire the prosecutor who was investigating his son's company. Hunter Biden joined the board of Ukrainian national gas company Burisma in 2014 while his father was managing the United States' Ukraine policy and despite zero personal experience in the field. At the time Hunter Biden joined its board, Burisma was embroiled in allegations of corruption, allegations serious enough that Ukraine's prosecutor general launched an investigation into the company.

Joe Biden was so proud of his role in the prosecutor's removal from investigating the company paying his son $50,000 per month merely to serve on its board that he actually bragged about it in a 2018 speech at an event for the publication Foreign Affairs. In this speech, Biden boasts his threat to withhold $1 billion in U.S. loans from Ukraine if they did not agree to fire the prosecutor who happened to be investigating the company giving his son a cushy sinecure.
Continued on Page 49
Posted by: Fred || 09/26/2019 00:00 || Comments || Link || E-Mail|| [336073 views] Top|| File under:
Maxine Waters: We Will 'Move Very Quickly' on Impeaching Trump — Might Skip Congressional Recess
[BREITBART] Tuesday on MSNBC's "The Rachel Maddow Show," Rep.
U.S. Representative for California's 43rd congressional district, serving since 1991, a total of 27.818429268575557 years. A member of the Democratic Party, she is the most senior of the 12 black women currently serving in the United States Congress, is a member and former chair of the Congressional Black Caucus. Before becoming a member of Congress she served in the California Assembly, to which she was first elected back when Disco was in flower, in 1976, which would make it 42.81637588048521 years. She has been a politician for virtually all her adult life. If she was brighter she'd be a Communist...
'>Comrade Maxine Waters (D-CA) said House Democrats will "move very quickly" to bring articles of impeachment against President Donald Trump
...His ancestors didn't own any slaves...
Maddow asked, "Can you tell us anything about the expected timeline there, either in terms of when you and your fellow chairs are expected to meet to talk together about these matters or when this overall is something that we should expect to come to fruition?"

Waters said, "Well, it's going to move very quickly. We met today and we will be meeting perhaps tomorrow, programs the next day but it's going to move quickly."

Maddow said, "What do you expect the Judiciary Committee might be considering potential articles of impeachment?"

Waters said, "I don't have that information, but I do expect that the judiciary committee is prepared to move very quickly."

When asked if they will skip the upcoming congressional recess, Waters said, "I know that a discussion has started on that. I don't know that it will happen, that we will not be in recess but I know that that is under discussion."


Posted by: Fred || 09/26/2019 00:00 || Comments || Link || E-Mail|| [336076 views] Top|| File under:
Bill Kristol: Mitt Romney Has Helped Reassure Pelosi There Is Republican Support For Impeachment in Senate
[REALCLEARPOLITICS] Bill Kristol excitedly reports the prospect that Sen. Willard Mitt Romney
...former governor of Massachussetts, the Publican nominee for president in 2012, now Senator from Utah. He is the son of the former governor of Michigan, George Romney, who himself ran for president after saving American Motors from failure, though not permanently. Romney has a record as a successful businessman, heading Bain Capital, and he rescued the 2002 Winter Olympics from the midst of bribery and mismanagement scandals. He is currently a member of the Never Trump Party and is attempting to assume the mantle of the late John McCain...
's criticism of President Trump's call with the Ukrainian president may result in House and Senate Republicans supporting impeachment.

"I think this statement by DeLauro is very important," Kristol said of a key Pelosi ally calling for the impeachment of Trump. "That signals to me I think where Nancy San Fran Nan Pelosi

Congresswoman-for-Life from the San Francisco Bay Area, born into a family of professional politicians. On-again-off-again Speaker of the House. It's not her fault when they lose, but it's her accomplishment when they win. Noted for her heavily botoxed grimace and occasional senior... uhhh... moments...
is going."

"I think Romney has helped reassure maybe Speaker Pelosi that there is the possibility of Republican support. Maybe in the House. Incidentally, maybe in the Senate. If you take Romney's statement seriously, he is not just saying maybe the House should impeach. He is sort of saying maybe as a Senate Republican he would vote to convict. And suddenly if you have a couple more Republicans even sound somewhat like that, the notion that this is a purely partisan maneuver, there will be no Republican in the Senate who will even take it seriously that goes away."

Kristol also lamented that Trump's call with the Ukrainian president didn't take place a year ago while former special counsel Robert Mueller was probing the president's relationship with Russia.

"One reason this is so important is Trump as president is doing this directly from the Oval Office to the president of another nation," Kristol said Monday night on MSNBC. "Pretty different from his son meeting in a shady meeting in the Trump Tower in the middle of a chaotic campaign in 2016."

"Ironically another difference now is there is no Mueller investigation," he said. "I mean if this had happened a year ago someone would have said, House Democrats looking to avoid having to bite the bullet, would have said let's let Robert Mueller look into it. He's looking into everything else. Then we'll look at the report and make a decision."


Posted by: Fred || 09/26/2019 00:00 || Comments || Link || E-Mail|| [336092 views] Top|| File under:
Schumer: 'This Inquiry Was Not Taken Up for Partisan Reasons'. Honest.
[CNSNEWS] Senate Minority Leader Chuck Schumer

...Senator-for-life from New York, renowned for his love of standing in front of cameras. Schumer has been a professional politician since 1975, when disco was in flower, which is 44 years. Senate minority leader as of 2017...
, in a floor speech on Wednesday, said the Trump White House and its allies will "rush" to call the Democrat impeachment inquiry a "partisan with hunt no matter how serious the allegations."

"But let me be clear," Schumer continued, "because I know accusations of partisanship are already being written. This inquiry was not taken up for partisan reasons. It does not prejudge an outcome."
Posted by: Fred || 09/26/2019 00:00 || Comments || Link || E-Mail|| [336084 views] Top|| File under:
Cory Booker: Trump Supporters Are 'Despicable'
[TOWNHALL] In the midst of this impeachment inquiry talk, it is easy to forget that other 2020 presidential candidates are still trying to latch on to whatever media coverage they can get. It seems that Sen. Cory Spartacus Booker
U.S. Senator-for-Life from Noo Joisey, formerly the mayor of Newark. Booker is a candidate for president in 2020, running on a platform of Make America Newark. He once wrote an essay on how to grope babes. He is noted for having an imaginary friend named T-Bone...
of New Jersey has decided that the latest "evidence" against the president shows him that his supporters who "enable" him are despicable. Booker's comments were made to MSNBC's Lawrence O'Donnell on Tuesday night after Speaker of the House Nancy San Fran Nan Pelosi

Congresswoman-for-Life from the San Francisco Bay Area, born into a family of professional politicians. On-again-off-again Speaker of the House. It's not her fault when they lose, but it's her accomplishment when they win. Noted for her heavily botoxed grimace and occasional senior... uhhh... moments...
announced a formal impeachment inquiry.

"I just want to say I've seen this. I've been saying this from the beginning of the Trump administration. Those people who are enabling him, who assuaged their conscious, witness the kind of things he does on a regular basis, and we've heard the reports I've heard the reporting, the kind of things this person does to, moral vandalism of that office, those people that are enabling him -- there is a cold frigid place under the historical eye. They will go down in history as despicable actors who have enabled one of the presidents who's doing some of the worst things to that office in the entire history of our country," Booker declared.


Posted by: Fred || 09/26/2019 00:00 || Comments || Link || E-Mail|| [336079 views] Top|| File under:
Israel-Palestine-Jordan
Netanyahu asks A-G to air pre-indictment hearing live - breaking
[Jpost] Prime Minister Benjamin Netanyahu asked that Attorney-General Avichai Mandelblit air his pre-indictment hearings set for next week on a live broadcast.

Mandelblit's office was caught by surprise on Thursday and said it will consider its response.

In the midst of the high drama that takes place as coalition negotiations are in full swing, it is unclear what Mandelblit will decide.


Sunlight is a best disinfectant
Posted by: g(r)omgoru || 09/26/2019 11:06 || Comments || Link || E-Mail|| [336075 views] Top|| File under:
Who's in the News
31
[untagged]
6
Taliban
6
Islamic State
5
Sublime Porte
4
Govt of Pakistan
2
Govt of Iran
2
Moslem Colonists
2
Govt of Pakistain Proxies
2
Arab Spring
1
Muslim Brotherhood
1
Narcos
1
al-Nusra
1
Govt of Iran Proxies
1
Hezbollah
1
Islamic Jihad (Palestian)
1
Commies
1
Jamaat-ul-Mujahideen Bangladesh (IS)
Bookmark
E-Mail Me
The Classics
The O Club
Rantburg Store
The Bloids
The Never-ending Story
Thugburg
Gulf War I
The Way We Were
Bio
Merry-Go-Blog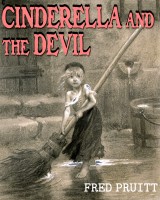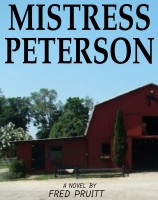 On Sale now!


A multi-volume chronology and reference guide set detailing three years of the Mexican Drug War between 2010 and 2012.

Rantburg.com and borderlandbeat.com correspondent and author Chris Covert presents his first non-fiction work detailing the drug and gang related violence in Mexico.

Chris gives us Mexican press dispatches of drug and gang war violence over three years, presented in a multi volume set intended to chronicle the death, violence and mayhem which has dominated Mexico for six years.
Click here for more information


Meet the Mods
In no particular order...


Steve White
Seafarious
tu3031
badanov
sherry
ryuge
GolfBravoUSMC
Bright Pebbles
trailing wife
Gloria
Fred
Besoeker
Glenmore
Frank G
3dc
Skidmark



Better than the average link...



Rantburg was assembled from recycled algorithms in the United States of America. No trees were destroyed in the production of this weblog. We did hurt some, though. Sorry.
3.235.188.113

Help keep the Burg running! Paypal: