-Short Attention Span Theater-
'New York Post' Cover Mocks Trump-Bashing Meghan McCain as 'The Meg'
[BREITBART] The New York Post mocked Meghan McCain as "The Meg" on its Sunday cover after she used the opportunity of her father's funeral to attack President Trump.

"The Meg" is a reference to a plus-sized shark in the late-summer hit movie The Meg, starring Jason Staham.

The New York Post cover is just one part of a brewing backlash against McCain and the overall funeral service for Sen.
John Maverick McCain
... the Senator-for-Life from Arizona, former presidential candidate and even more former foot soldier in the Reagan Revolution. As an ordinary citizen he greased the infamous hookers peeing on the Obamabed in Moscow dossier in an attempt to smear President Trump...
(R-AZ), which turned into an unseemly partisan rally Saturday with speakers like former Presidents Barack Obama
If you like your coverage you can keep it...
and even George W. Bush trashing President Trump, who Sen. McCain refused to invite to his own funeral.

Also not invited was former Alaskan Governor
Sarah Mama Grizzly Palin


... the babe libs love to hate ...


, John McCain's unfailingly loyal 2008 vice presidential running mate.

What made Saturday's shocking display all the more crass was that Trump's daughter Ivanka and son-in-law Jared were invited to the funeral and were forced to sit there and be humiliated, which might have been the plan. The McCains are infamous for holding petty grudges.

In an obvious shot at Trump, Meghan McCain used her eulogy to describe the death of her father as the passing of "American greatness. The real thing, not cheap rhetoric from men who will never come near the sacrifice he gave so willingly, nor the opportunistic appropriation of those who lived lives of comfort and privilege while he suffered and served."

For good measure, she added, "The America of John McCain has no need to be made great again because America was always great."

Obama was also not subtle. He ripped into those who traffic in "bombast and insult and phony controversies and manufactured outrage."


Posted by: Fred || 09/04/2018 00:00 || Comments || Link || E-Mail|| [6465 views] Top|| File under:
-Signs, Portents, and the Weather-
Tourism Still Suffering After the Red Hen Denied Sanders
[USNEWS] A small town in Virginia is trying to recover its image after The Red Hen restaurant famously refused to serve President Donald Trump


...New York real estate developer, described by Dems as illiterate, racist, misogynistic, and what ever other unpleasant descriptions they can think of, elected by the rest of us as 45th President of the United States...


's spokeswoman, Sarah Huckabee Sanders.

The Roanoke Times reported Sunday that a regional tourism board is pulling together emergency funds to boost its digital marketing campaign.

Normally that money is saved. But officials agreed the region is in desperate need of positive coverage.

The tourism board serves Lexington, where The Red Hen is located, and other communities that are about three hours from Washington.

The Red Hen incident in June prompted thousands of a calls and emails to the tourism office. They're still coming in. The office received a letter on Thursday from a Georgia family that wrote to say it would never return because of what happened.
Posted by: Fred || 09/04/2018 00:00 || Comments || Link || E-Mail|| [6463 views] Top|| File under:
Home Front: Politix
Sen. John McCain's funeral put Washington's vicious political hypocrisy fully on display
h/t Instapundit
Just the hightlights

...In the South Carolina primary, George W. Bush's 2000 campaign, for example, used push polling to circulate the (false) rumor that McCain had fathered an illegitimate black child.

...In 2008, with McCain running for president again, the New York Times ran an unsubstantiated claim that McCain was having an affair with a female lobbyist

...Obama surrogate Congressman John Lewis (D-Georgia) invoked Alabama racist George Wallace in talking about McCain and his running mate Sarah Palin. Jonathan Martin noted in Politico that McCain was being called racist without basis, simply because it was helpful to the Democrats. The Nation weighed in on McCain's wartime use of the term "gook" as evidence of his racism.

Then-famous music star Madonna opened her concert tour by calling McCain Hitler and encouraging people to vote for Obama. And the popular Democratic blog DailyKos, not to be outdone, published a comparison of McCain to both Hitler and Stalin.



Posted by: g(r)omgoru || 09/04/2018 13:05 || Comments || Link || E-Mail|| [6467 views] Top|| File under:
Kerry sez Trump 'making things up'
[PRESSTV] Former secretary of state John F. I was in Vietnam, you know Kerry
Former Senator-for-Life from Massachussetts, self-defined war hero, speaker of French, owner of a lucky hat, conqueror of Cambodia, unsuccessful presidential candidate, and utterly failed Secretary of State...
has censured Donald Trump


...New York real estate developer, described by Dems as illiterate, racist, misogynistic, and what ever other unpleasant descriptions they can think of, elected by the rest of us as 45th President of the United States...


's claim that the 2015 nuclear deal with Iran was the "worst ever", saying the US president makes things up and does not often make decisions based on fact or advice.

"Unfortunately ‐ and I say this sadly ‐ more often than not, he really just doesn't know what he's talking about," said Kerry, who led the American team in nuclear negotiations with Iran.

"He makes things up. And he's making that up, as he has other things," the former top diplomat said in an interview with CBS's "Face the Nation" aired Sunday.

Kerry angered Trump in May after reports said he had secretly met with world leaders in a bid to salvage the Iran nuclear deal ahead of Trump's withdrawal of the US from the agreement.

Trump slammed the ex-diplomat on Twitter, saying "John Kerry can't get over the fact that he had his chance and blew it! Stay away from negotiations John, you are hurting your country!"

Commenting on the attack and whether he wanted "to say something at the time, tweet back at him," the former State Department head said, "I haven't yet."

"I think America and our democracy are more thoughtful than dishonest tweets," he added.

Kerry also denied Trump's claim that the Iran agreement is weak and harmful to the US, saying the allegation is false and disruptive to the possibilities of international nuclear policy.


Posted by: Fred || 09/04/2018 00:00 || Comments || Link || E-Mail|| [6472 views] Top|| File under: Govt of Iran
New York governor candidate Cynthia Nixon self-identifies as 'queer,' not as a lesbian
[FOXNEWS] Cynthia Nixon has been frequently referenced in the press as trying to become New York's first lesbian governor -- but the actress-turned-politician does not actually self-identify as a lesbian, instead considering herself as queer, according to campaign spokeswoman Lauren Hitt.


So she doesn't really go for girls? She prefers boys, just not in the usual way? Kinky.


Speaking to the New York Daily News, Hitt noted that the frequent descriptions of Nixon as a lesbian were incorrect, but declined to discuss further why Nixon identifies as a queer rather than as a lesbian or as bisexual. "It's personal," Hitt said of the choice.


I'd think that one's sex life should be personal in its entirety, but I'm an old crank.
Posted by: Fred || 09/04/2018 00:00 || Comments || Link || E-Mail|| [6467 views] Top|| File under:
FBI Refuses To Confirm Or Deny ICIG Warned Of Clinton Server Intrusion
[DailyCaller] The FBI refuses to disclose whether or not it met with senior members of the Intelligence Community Inspector General on the subject of foreign intrusion of former Secretary Hillary Clinton's private server.

An FBI spokeswoman refused to confirm if Intelligence Community Inspector General (ICIG) officials ‐ including Frank Rucker, its chief investigator ‐ briefed top bureau officials about evidence of penetration of Clinton's private server by a Chinese government intelligence operation. "We have no comment," she told The Daily Caller News Foundation.

Earlier Wednesday, an FBI spokesman released what appeared to be a categorical statement about the Clinton server: "The FBI has not found any evidence the servers were compromised," the FBI stated.
Continued on Page 49
Posted by: Anomolous Sources || 09/04/2018 00:00 || Comments || Link || E-Mail|| [6465 views] Top|| File under:
New York to file lawsuit against Trump for lack of assistance to Puerto Rico
[WACH] New York Governor Andrew Sonny Cuomo
announced Sunday that the state will file a lawsuit against President Trump and the federal government in light of the damage from Hurricane Maria that struck Puerto Rico in September 2017.

The Governor's Office says the lawsuit will be filed against the federal government for failing to provide assistance to Puerto Rico and having an inadequate response to Hurricane Maria.

"President Trump never tried to help Puerto Rico. Florida got attention, Texas got attention, and Puerto Rico got the short end of the stick. That is not just wrong and unethical and despicable, it is also illegal," Governor Cuomo said. "We're going to work with Puerto Rican families and sue the President of the United States because New York is standing with Puerto Rico the way we said we would.

Governor Cuomo announced that a committee will lead the effort to file the lawsuit against the president and the federal government.

The main concerns are the three-week wait for federal helicopters to fly above Puerto Rico, along with the lack of funding, food, and water sent.


The Governor's Office also referred to relief time as unacceptable, comparing the 39 percent of federal applications for relief from victims of Harvey to the 28 percent for Maria, both after 87 days.

According to updated figures, nearly 3,000 people died in the aftermath of Hurricane Maria, which makes Hurricane Maria one of the deadliest disasters to to hit the United States.


Posted by: Fred || 09/04/2018 00:00 || Comments || Link || E-Mail|| [6470 views] Top|| File under:
Whitefish Energy: The Rest Of The Story
[DAILYINTERLAKE] The story of Andy Techmanski and Whitefish Energy has finally been told, and as so often seems to be the case, the true story is nothing like what was reported by the national media in the months following the destruction of the electric power grid in Puerto Rico by two hurricanes that hit the island late last year.

In an exclusive interview with Inter Lake features editor Lynnette Hintze, Techmanski told his own story of coming to Puerto Rico after Hurricane Maria not just to find work for his small independent company based in Whitefish, but also to give assistance to the people of Puerto Rico in the wake of a devastating storm that crippled the island's economy. Techmanski did everything right, both from a business point of view and from an ethical point of view. He offered a favorable contract to the Puerto Rico Electric Power Authority and then he delivered on it.

Sadly, because of a very tenuous connection to Interior Secretary Ryan Zinke,

news hound

s latched on to the Whitefish Energy story not as a remarkable tale of what a can-do attitude can accomplish, but rather as something that must be too good to be true. As a result of that early, speculative and mostly misleading reporting, Techmanski ultimately lost the contract he had won fair and square, leaving most of the work to other companies. What we now know, thanks to the hard facts compiled by the Puerto Rico Electric Power Authority itself, is that Whitefish Energy was far and away the most efficient power contractor on the job, and rather than saving the impoverished island money by canceling the contract, the exact opposite happened.

Whitefish Energy billed $141.1 million to restore five transmission line segments, a job which it completed in remarkably short time ‐ less than 60 days. The other contractors have billed more than $2 billion in total, and have completed only 20 of the 33 transmission line segments that were assigned to them. Sounds like if there are going to be hearings about what went wrong in Puerto Rico, it should be to find out why Whitefish Energy was taken off the job, not why it won the original contract.

What's particularly unseemly is that Whitefish Energy, which stayed on the job for 30 days after its contract was pulled, is still owed more than $100 million for services rendered. Former Labor Secretary Ray Donovan famously quipped "Which office do I go to get my reputation back?" after he was cleared of fraud charges by a jury. Techmanski could ask that same question, with the added query, "And what about my money?" Hopefully, Montana's congressional delegation will look into this case and work to set things right.
Posted by: Fred || 09/04/2018 00:00 || Comments || Link || E-Mail|| [6461 views] Top|| File under:
Hillary Clinton Is Hiring Interns For The Fall ‐ But Won't Pay Them A Cent
[DailyCaller] Hillary Clinton is hiring a batch of unpaid interns for the fall to work in her New York City office, according to documents obtained by The Daily Caller News Foundation.

Applications are currently being accepted on a rolling basis and will "run from September to mid-December." The internship requires "a minimum of three days per week," and undergrads "of all majors are encouraged to apply."

While the amount of hours per day aren't specified, the "internship is unpaid."

"Interns will provide support to our staff, assisting our work on a wide range of projects. Work will include but will not be limited to: compiling press clips, monitoring social media, conducting research, drafting correspondence, and assisting with office management," the job posting states.

Clinton's office is looking for applicants who have "a high level of professionalism and discretion," "strong research and writing skills," "the ability to work collaboratively as part of a team," "strong interpersonal communication skills," "a diligent work ethic and a sense of conscientiousness," as well as "enthusiasm, dedication, and a positive attitude."


The job posting does not offer any alternative ways of compensation like school credit or a stipend.

During the 2016 presidential campaign, Clinton was criticized for asking the Federal Election Commission to allow some campaign workers to accept college credit and a modest stipend for compensation.

Other candidates, like Vermont Independent Sen. Bernie Sanders, paid his campaign interns $10.10 an hour for their work.

From 2001 to 2016, both Hillary and Bill Clinton made over a combined $240 million from writing books, giving speeches and consulting work.

A request for comment to Clinton's office was not returned.
Posted by: Anomolous Sources || 09/04/2018 00:00 || Comments || Link || E-Mail|| [6471 views] Top|| File under:
Howard Dean: 'The President Is Mentally Ill'
But not in the same way Howard Dean is.
[Breitbart] Sunday on MSNBC, former Gov. Howard Dean (D-VT) said President Donald Trump was "mentally ill."

Dean said, "Trump has been an outlier since he's been president and he's not a particularly well-respected person. He wasn't very well respected when he was in business in New York, and he's not very well respected now. What you had was what I think was an extraordinary tribute to John McCain. He basically rallied the decent people in this country, Republicans, and Democrats, to make a statement about America being a decent country and not being represented by the president, who is not a decent person."

He continued, "I've long believed the president is mentally ill and I believe narcissism overcomes his ability to know, A, what's good for the country, and B, what's good for him."

He added, "He's not going to change after 70-odd years. I don't see this as just Washington elite. I see this as a matter of a statement of decency about the whole country. It's not a coincidence that Donald Trump is at the lowest approval rating he's ever been at, which is 36 percent. That means 70 or 64 percent of the people believe that this country is a good country regardless of whether they're Republicans or Democrats and believe we ought to move forward in a more decent direction and more thoughtful direction and think about each other. That was the core message of that funeral, which was, never mind if we're Democrats or Republicans, let's do what's right for the country."


Vid @ LINK.




Pay attention to MEEEEE!! Has-been wannabe emits Democrat common wisdom, changing no minds. He would have more impact if he went back to his original profession as a medical doctor, where he is actually needed. On that subject it should be pointed out that, given his training and practice was family medicine, he is not qualified to opine on President Trump's psychiatric situation, which may make his doing so contrary to medical ethics.
Posted by: Anomolous Sources || 09/04/2018 00:00 || Comments || Link || E-Mail|| [6462 views] Top|| File under:
Government
Due process returns to campus
[DETROITNEWS] Education Secretary Betsy DeVos is following through on her commitment to stand up for the due process rights of all students on U.S. college campuses. From what we've seen of a new framework, it would go a long way to restoring constitutional protection in campus sexual assault investigations.

That's a long-overdue change. Last September, DeVos began this work, rescinding overzealous Obama-era guidelines that pushed university administrators to investigate and adjudicate serious accusations and even crimes.

Using the threat of withheld funding if schools didn't comply, the former administration instructed universities to lower the burden of proof and create a framework to give alleged victims the upper hand. Title IX, the law preventing sex discrimination in schools that take federal funds, has been expanded greatly in recent years to apply to cases of sexual misconduct.

All this led to accused students with little recourse to defend themselves, with serious repercussions as a result, including expulsion.

It amounted to a lack of due process ‐ a right guaranteed in the Constitution.

The proposed changes were leaked to The New York Times


...which still proudly displays Walter Duranty's Pulitzer prize...
this week, and the final blueprint isn't expected to be released for several more weeks. The White House must first review the guidelines and then they will be put up for a period of public comment.

The Education Department told The bankrupt, increasingly impoverished, reliably Democrat, Detroit
... ruled by Democrats since 1962. A city whose Golden Age included the Purple Gang...
News editorial board that what has been reported so far is on the mark.

As reported by the Times, the new rules would allow both the accused and the complainant to request evidence and to cross-examine each other ‐ something that was discouraged previously. Also, universities could apply other avenues for solving complaints such as mediation and restorative justice, as long as the individuals involved mutually agreed.

The Education Department also seeks to define sexual harassment in a much more specific way: "Unwelcome conduct on the basis of sex that is so severe, pervasive and objectively offensive that it denies a person access to the school's education program or activity."

Previously, universities were told to handle any unwelcome sexual conduct.


Posted by: Fred || 09/04/2018 00:00 || Comments || Link || E-Mail|| [6459 views] Top|| File under:
Who's in the News
44
[untagged]
5
Islamic State
4
Hamas
3
Moslem Colonists
2
Govt of Pakistan
2
Govt of Iran
1
Taliban
1
Bangsamoro Islamic Freedom Fighters
1
Govt of Iran Proxies
1
Govt of Saudi Arabia
1
Govt of Syria
Bookmark
E-Mail Me
The Classics
The O Club
Rantburg Store
The Bloids
The Never-ending Story
Thugburg
Gulf War I
The Way We Were
Bio
Merry-Go-Blog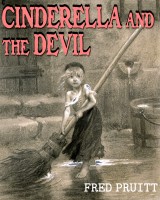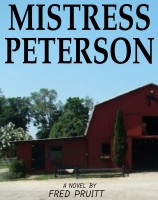 On Sale now!


A multi-volume chronology and reference guide set detailing three years of the Mexican Drug War between 2010 and 2012.

Rantburg.com and borderlandbeat.com correspondent and author Chris Covert presents his first non-fiction work detailing the drug and gang related violence in Mexico.

Chris gives us Mexican press dispatches of drug and gang war violence over three years, presented in a multi volume set intended to chronicle the death, violence and mayhem which has dominated Mexico for six years.
Click here for more information


Meet the Mods
In no particular order...


Steve White
Seafarious
Pappy
lotp
Scooter McGruder
john frum
tu3031
badanov
sherry
ryuge
GolfBravoUSMC
Bright Pebbles
trailing wife
Gloria
Fred
Besoeker
Glenmore
Frank G
3dc
Skidmark
Alaska Paul



Better than the average link...



Rantburg was assembled from recycled algorithms in the United States of America. No trees were destroyed in the production of this weblog. We did hurt some, though. Sorry.
34.239.177.24

Help keep the Burg running! Paypal: