At Least 21 Shot, Four Killed, Friday Through Sunday in Rahm Emanuel's Chicago
[Breitbart] At least 21 people were shot, four fatally, Friday through Sunday in Mayor Rahm Emanuel's (D) Chicago.

The Chicago Sun-Times reports that the carnage began Friday night, with a total of two people shot between 5 p.m. and midnight. Eight people were shot Saturday, including a 30-year-old woman who was shot in the back of the head while standing in an alley. Police arrived on scene and pronounced her dead.

No arrests have been made in the woman's murder and a second murder occurred in the same area roughly 20 minutes later.

On Sunday alone ten people were shot and two were killed. The wounded included an 11-year-old girl who was shot while standing outside with a 17-year-old girl Sunday just before 11 p.m. They were standing in the West Pullman neighborhood when someone drove by and opened fire.

The 11-year-old was shot in the chest.

Breitbart News reported at least 28 were shot last weekend in Emanuel's Chicago. Over 50 were shot in Emanuel's Chicago over the weekend of August 18-21 and six people were killed. The shooting victims include three who were shot during a "peace picnic" Saturday, August 19. At least 33 people were shot in Chicago during the weekend of August 10 through the morning of August 13.

Over 70 were shot August 3 through the morning of August 6, and 11 of them died from their wounds.
Posted by: Besoeker || 09/04/2018 04:12 || Comments || Link || E-Mail|| [6461 views] Top|| File under:
-War on Police-
You should have sold Nike last week
Nike selected the controversial former San Francisco 49ers quarterback Colin Kaepernick as the new face of the athletic wear company's "Just Do It" campaign, which is celebrating its 30th anniversary.

"Believe in something, even if it means sacrificing everything.

#JustDoIt," Kaepernick, who has been with Nike since 2011 though hasn't played on an NFL team since the 2016 season, posted on Twitter on Monday afternoon.


Yet another company happy to alienate half its customer base.
Posted by: lord garth || 09/04/2018 00:00 || Comments || Link || E-Mail|| [6463 views] Top|| File under:
Eight killed in blast at South African munitions depot
JOHANNESBURG (Reuters) - At least eight people were killed in an explosion at a South African munitions depot in Somerset West, near Cape Town, but the cause of the incident was still unknown, a fire and rescue official said on Monday.

The blast occurred at Rheinmetall Denel Munition (RDM) depot, a joint venture between Germany's Rheinmetall Defence and South Africa's state-owned arms maker Denel.

"I can confirm that eight people are dead," said Theo Layne, a fire and rescue spokesman.

The cause of the blast was not known, he said.

Police could not be reached to comment.

RDM said in a statement that an explosion occurred at one of its buildings, but it could not confirm whether there were any injuries or fatalities.

"We are currently investigating the matter," it said.

RDM manufactures and supplies selected munitions and explosive related products for armed and police forces in South Africa and around the world.

Rheinmetall holds a 51 percent stake and Denel has a 49 percent shareholding.
Posted by: Besoeker || 09/04/2018 00:00 || Comments || Link || E-Mail|| [6463 views] Top|| File under:
Caucasus/Russia/Central Asia
US receives advanced air defense radar from Ukraine
[PRESSTV] The US Army has received an advanced air defense radar system it bought from Ukraine, after a firm allegedly linked to Russia tried to block the sale.

The US Army Contracting Command center in Orlando, Florida received the 3D mobile radar system from through the Ukrainian state company SFTC "Progress," according to the ImportGenius, an Arizona-based company which tracks import/export activity at various shipping docks.

The 36D6M1-1 radar, developed by Ukraine's state-owned Scientific and Production Complex "Iskra," is a designed to be used in modern automated air defense system and anti-aircraft missile systems.

The 3D radar's main function is to detect low flying air targets under active and passive jamming. It can also be used to control military and civilian air traffic.

Defense Blog, the first website to report the story, wrote Monday that the US Army was going to analyze the system and probably use it to simulate opposition force (OPFOR) equipment in training.

Dubbed "Tin Shield" by NATO


...the North Atlantic Treaty Organization. A collection of multinational and multilingual and multicultural armed forces, all of differing capabilities, working toward a common goal by pulling in different directions...


, the highly mobile radar system has been used in variants of the Russian air defense system S300.

Many countries including Iran, China and Russia are currently operating different iterations of the air defense system.

Defense Blog wrote that a company "associated with Russia" had tried to block Iskra from selling the system to the US, on the grounds that it had failed to pay royalties for using patented technologies.

Russia is known to have developed sophisticated radar technologies for its air defense systems, enabling them to detect and target aircraft and missiles of various types in lower and higher altitudes.


Posted by: Fred || 09/04/2018 00:00 || Comments || Link || E-Mail|| [6460 views] Top|| File under:
Ukrainian woman detained in Zaporozhe for sex trafficking crimes
Translation unedited. See the article for links to other stories.


[Novorosinform] Law enforcement officers of Zaporizhzhya together with border guards detained an 18-year-old local woman who was engaged in the recruitment of girls into sexual slavery abroad. This was reported by the press service of the regional police.

According to the police, the figurine was engaged in the recruitment and movement of women, including underage girls. She received money for selling them to sexual slavery abroad.

Investigation of criminal proceedings continues, the detainee faces from 5 to 12 years in prison.

In August, it was reported that in the Volyn region, a man tried to sell two Ukrainian women to sex slavery.

In July in the Kharkiv region, a resident of Sumy tried to take three Ukrainian women to Myanmar for the purpose of sexual exploitation.

On June 29, on the border with Poland at the "Grushev-Budomesh" checkpoint, policemen detained a pimp who tried to sell two girls to sexual slavery in Slovakia.

At the end of 2017, sex workers thanked Vice Prime Minister of Ukraine Rosenko for positive changes in the issue of legalization of prostitution.

Earlier, a petition was published on the website of the President of Ukraine with the proposal to legalize prostitution in the country for replenishment of the budget and pension fund.

Note that on February 5, the Prosecutor General's Office of Ukraine recorded more than twofold increase in the slave trade in 2017 . This is indicated by the statistics provided by the General Prosecutor's Office of Ukraine.

According to most criminologists, the real crime rate is 3 to 5 times higher than the registered one. That is, 340 registered cases of human trafficking should be multiplied by five.

In October last year, the Communications Department of the National Police said that for 9 months of 2017, the Ukrainian police recorded 263 crimes related to trafficking in persons . This figure is almost three times more than for the entire 2016, the National Policy said in a statement.
Posted by: badanov || 09/04/2018 00:00 || Comments || Link || E-Mail|| [6463 views] Top|| File under:
Museum detailing Tsarist, Stalinist repression opens in Samarkand
Unedited translation from Russian


TASHKENT - [REGNUM] The museum of "memory of the victims of Stalinist repressions" was opened on the territory of the faculty of geography and ecology of the Samarkand State University (SamSU), the "Detailed.uz" edition reported on September 3.

The museum tells about the so-called struggle of the local population for freedom from Tsarist Russia, about the "national revival" (1901-1917), as well as about the collapse of the unrecognized state of "Turkestan autonomy". In the museum periods are distinguished from 1937 to 1938 and from 1940 to 1950, which were called "political repression."

The chairman of the republican fund "In memory of the victims of repression" Bakhtiyor Khasanov said that the seventh museum on this subject opens in the Samarkand region.

As reported BakuToday , August 31, Uzbekistan held events in honor of the Day of Victims of Repression, which was established by the first President of the Republic Islam Karimov in 2001. Representatives of the post-Soviet authorities in Uzbekistan cultivate in the people myths about the "awful position of Uzbekistan" in the composition of Russia and the USSR.

Did you know that August 31st is the Russian commemoration of Day of Remembrance of Victims of Repression?
Posted by: badanov || 09/04/2018 00:00 || Comments || Link || E-Mail|| [6462 views] Top|| File under:
Home Front: Politix
It's Jon Kyl
Jon Kyl, once one of the most powerful Republicans in the U.S. Senate, will return to Capitol Hill to succeed the late Sen. John McCain, The Arizona Republic has learned.

Gov. Doug Ducey is scheduled to unveil the 76-year-old as McCain's successor at a 10 a.m. news conference at the Arizona Capitol, after notifying McCain's wife, Cindy, and other key political figures of his decision.

Kyl, who served alongside McCain during his 18 years in the U.S. Senate, will fly to Washington, D.C., following Ducey's announcement. He retired in 2013 after rising to become the second-highest-ranking Republican senator.

Kyl has agreed to serve at least through the end of the year, a representative for Ducey said. If he opts to step down after the end of the session, the Republican governor would be required to appoint another replacement, the aide said.
Posted by: Deacon Blues || 09/04/2018 13:19 || Comments || Link || E-Mail|| [6477 views] Top|| File under:
India-Pakistan
Sindh govt to bear medical expenses of 8-year-old boy who lost limbs
[DAWN] Sindh Chief Minister Murad Ali Shah, while presiding over the provincial cabinet meeting at CM House on Monday, directed the health department to make necessary arrangements for the treatment of the eight-year-old boy whose both arms had to be amputated due to severe burns he sustained after an 11,000-Volt electrical wire fell on him in the street where he was playing on Aug 25.

The incident took place in Ahsanabad Sector-4 off Superhighway. As a result of the electric shock, both of Umar's arms were badly burnt and doctors had to amputate them in order to save his life.

"I want to rehabilitate him at any cost and the provincial government would bear all the treatment expenses wherever it is possible," he said.

The provincial cabinet also took up the issue of overhead cables hanging everywhere in the city. The chief minister, on the recommendation of the cabinet, constituted a committee under the local government secretary to talk to the relevant quarters to remove all overhead cables of internet, telephone, TV cables and others.


Posted by: Fred || 09/04/2018 00:00 || Comments || Link || E-Mail|| [6463 views] Top|| File under: Govt of Pakistan
Bottles found in Sharjeel's room contain oil and honey, blood sample devoid of alcohol traces
Oh, now don't they feel dumb...


[DAWN] The two bottles recovered from incarcerated PPP leader Sharjeel Inam Memon's room in Bloody Karachi


...formerly the capital of Pakistain, now merely its most important port and financial center. It is among the largest cities in the world, with a population of 18 million, most of whom hate each other and many of whom are armed and dangerous...


's Ziauddin Hospital contained honey and oil, according to a chemical examination report made public on Monday.

On Saturday, Chief Justice Saqib Nisar had conducted a 'raid' on a room of Dr Ziauddin Hospital in Clifton, which was declared a sub-jail by provincial authorities, where Memon was staying, and reportedly found "liquor" there.

Soon after the bottles were confiscated, the PPP leadership had insisted that the bottles did not contain alcohol but honey and olive oil.

The chemical report signed by Director of Laboratories and Chemical Examiner to the Government of Sindh Dr Zahid Hasan Ansari confirmed that one bottle contained honey while the other contained olive oil.

Meanwhile,


...back at the Hubba Hubba Club, Big Shirley was still trying to snatch Nunzio bald-headed. She was already halfway there...


it appeared that Memon's blood also did not contain any traces of alcohol, DawnNewsTV said while quoting the test report.

The blood samples were taken at Ziauddin Hospital on Saturday and the report from Aga Khan Hospital is dated Sunday.

Memon had been under treatment and in judicial custody at the Ziauddin Hospital's Shirin Jinnah branch, where his room had been declared a sub-jail.

He was parcelled off to Karachi's Central Jail soon after the alleged discovery of liquor bottles in his room, as police and hospital authorities scrambled to save face.

After the CJP's 'raid', the Sindh chief secretary and DIG Prisons Aftab Pathan reached Ziauddin Hospital in an effort to "record evidence and take action".


Posted by: Fred || 09/04/2018 00:00 || Comments || Link || E-Mail|| [6459 views] Top|| File under: Govt of Pakistan
Woman shot dead by kin over 'honour'
[DAWN] GUJRAT: A lady health worker, who was a mother of two children, was

bumped off

at her house by her sister's husband over "honour" at Chakrian village in Kunjah police precincts on Sunday.

Police said the suspect, Khawar Imran, who fled soon after the incident was a vice-chairman of the Lungey union council. He allegedly had suspicion about the character of the victim, Bushra Parveen (35), who worked as a lady health worker. She had two children -- a daughter and a son.

According to police, the suspect entered the house of Bushra and

shot up

her with a Kalashnikov, killing her on spot.

A case has been lodged against the suspect under section 302 of the Pakistain Penal Code (PPC) on the report of Mazhar Iqbal, the husband of

the dear departed

woman.

The dead body was handed over to the relatives of

the dear departed

after autopsy conducted at the Aziz Bhatti Shaheed Teaching Hospital.
Posted by: Fred || 09/04/2018 00:00 || Comments || Link || E-Mail|| [6461 views] Top|| File under:
Child succumbs to injuries inflicted on him after rape
[DAWN] LAHORE: A minor boy who was injured during a sexual assault in Sherakot

departed this vale of tears

at the Children's Hospital on Sunday.

The family and relatives of

the dear departed

kept the body on the road at Babu Sabu interchange and blocked traffic during their protest. The blockade created trouble in the area where motorists remained stuck for hours.

One of the protesters, Irfan Ali said police had locked away
Keep yer hands where we can see 'em, if yez please!
suspect within 24 hours of the incident but they wanted speedy trial. "Had the serial killer of children in Kasur been properly penalised, this incident would not have occurred," he said.

The protesters demanded that the chief justice of Pakistain and Chief Minister Usman Buzdar take notice of the incident.

The elder sister of the nine-year-old boy demanded immediate public hanging of the perpetrator.

Police said the child, along with other siblings, went to take bath at a nearby tubewell and the suspect lured him to a deserted place in the garden he was hired to look after. The suspect raped the child and slit his throat on resistance.

The area people after hearing the screams of the boy rushed to the spot and found him in a pool of blood. The child succumbed to the injuries three days after the incident.

The Sherakot police

started the paperwork but haven't done much else

under terrorism charges and arrested the suspect.

Earlier, SSP Investigation Awais Malik said the suspect was involved in many cases of sexual assault and he confessed to committing crime with five to six children, killing one of them in January. Back then police

started the paperwork but haven't done much else

against unidentified killer(s) under sections 302, 363 and 377 of PPC.

The case was referred to the Crime Investigation Agency (CIA) police who could not arrest the suspect despite DNA tests of around 200 suspects.


Posted by: Fred || 09/04/2018 00:00 || Comments || Link || E-Mail|| [6466 views] Top|| File under:
Government
Illegals drop out of government programs, welfare bureaucrats hardest hit
Welfare bureaucrats are putting the scream on, with news that President Trump's efforts to enforce U.S. immigration law are incentivizing illegal immigrants to drop out of assorted welfare programs.



Now that going to hurt him with his voters😢



...The leftist "narrative" up until now is that illegals never take welfare. That looks rather tattered with this report about illegals dropping out of welfare. Actually, it confirms what conservatives have noticed all along: that illegals do take taxpayer-financed welfare, in large numbers, and come here with skills so low their capacity to succeed in a Western economy is compromised. Meanwhile, the very existence of that welfare, open to all comers, is acting as a "magnet" for more of them to head to el norte, kids in tow.
Posted by: g(r)omgoru || 09/04/2018 12:01 || Comments || Link || E-Mail|| [6464 views] Top|| File under:
Who's in the News
44
[untagged]
5
Islamic State
4
Hamas
3
Moslem Colonists
2
Govt of Pakistan
2
Govt of Iran
1
Taliban
1
Bangsamoro Islamic Freedom Fighters
1
Govt of Iran Proxies
1
Govt of Saudi Arabia
1
Govt of Syria
Bookmark
E-Mail Me
The Classics
The O Club
Rantburg Store
The Bloids
The Never-ending Story
Thugburg
Gulf War I
The Way We Were
Bio
Merry-Go-Blog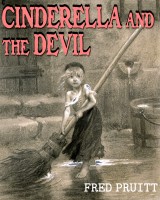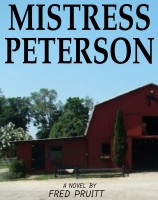 On Sale now!


A multi-volume chronology and reference guide set detailing three years of the Mexican Drug War between 2010 and 2012.

Rantburg.com and borderlandbeat.com correspondent and author Chris Covert presents his first non-fiction work detailing the drug and gang related violence in Mexico.

Chris gives us Mexican press dispatches of drug and gang war violence over three years, presented in a multi volume set intended to chronicle the death, violence and mayhem which has dominated Mexico for six years.
Click here for more information


Meet the Mods
In no particular order...


Steve White
Seafarious
Pappy
lotp
Scooter McGruder
john frum
tu3031
badanov
sherry
ryuge
GolfBravoUSMC
Bright Pebbles
trailing wife
Gloria
Fred
Besoeker
Glenmore
Frank G
3dc
Skidmark
Alaska Paul



Better than the average link...



Rantburg was assembled from recycled algorithms in the United States of America. No trees were destroyed in the production of this weblog. We did hurt some, though. Sorry.
34.239.177.24

Help keep the Burg running! Paypal: