-Great Cultural Revolution
Graphic Content Warning: Crowd Gasps as Fed-Up Parents Read School's Pornographic Books Out Loud at Board Meeting
[Western Journal] If there's one good thing that came out of school closures, it's that parents finally had a window into what their kids were being exposed to in the classroom — and many were horrified by what they saw.

That's exactly what happened in Carmel, Indiana, where parents learned the full scope of the perversion being peddled to their children.

The school libraries there are filled with storybooks pushing radical transgender ideology, lessons on masturbation for middle schoolers, and novels with explicit sexual scenes including one describing a bloody rape.

At a meeting of the Carmel Clay School Board on Monday, outraged parents took turns reading excerpts from these materials.

They are so objectionable that it's necessary to issue more than our usual warning of graphic content.
Posted by: Besoeker || 07/31/2021 09:25 || Comments || Link || [336102 views] Top|| File under:
Critical Race Theory Is A Societal Dead End
[LI] The recent survey by Gallup showing a precipitous decline in positive views on race relations would not come as a shock to Legal Insurrection readers who have followed our coverage dating back to Obama's campaign, the false narratives of the Trayvon Martin and Michael Brown cases, and the more recent rise of Critical Race Theory activism.

It's a theme I was able to talk about on the John DePetro radio show on July 21, the day the Gallup survey was released but before I knew about it. DePetro is a radio talk show host who was voted Best of Rhode Island in 2020. He's also someone who doesn't hesitate to get out of the studio and onto the streets to video protests and other news events, and has tons of sources and is very keyed-into the local political intrigue.

DePetro has had both Nicole Solas and Ramona Bessinger on his show. During my appearance, I was able to talk about the work Legal Insurrection has been doing in bringing forth and taking national stories about how critical race theory is playing out in schools.

What I liked about the interview is that he didn't try to force a view on me. He asked questions and gave me the room to answer. The video and transcript are below.
Posted by: Besoeker || 07/31/2021 06:37 || Comments || Link || [336093 views] Top|| File under:
Two Americas, Two Different Belief Systems
[American Thinker] With proper credit given to Mr. Charles Dickens, for many Americans living today in America, "these are the worst of times." A time period that many of us have never lived in. A time period that many of us had never thought would happen in America. A time period where we shudder to think what our children and children's children might live under. Certainly, the worst of times that we have known.

What is becoming increasingly clear is that America is disintegrating into two warring factions. For most of the 20th century, Americans had about 35% of the voters voting conservative/Republican and 35% voting liberal/Democrat, with a healthy 30% in the middle. This 30% in the middle kept us from tearing apart. Kept us sane and balanced. But since 2000, voters and voting patterns began to change dramatically. Now, in 2021, about 48% of the voters view themselves as RedState Patriots, and about 48% of the voters view themselves as BlueState Progressives. This leaves a slim 4% (if that much) in the middle.

Americans need to start asking themselves, "Is this what we really want?" Is the country being so deeply divided and fractured what we really desire? Or is it basically okay because we just don't have that much in common anymore? Some have stated that maybe it is time for a peaceful, nonviolent dissolution from each other. But is this what we really want?

Imagine the two separate belief systems. Notice how diametrically different Side A is from Side B. Be aware of just how different the cultures, customs, and norms are. Notice that the two sides do not resemble each other at all, and they look as if they had two separate histories; they certainly look as if they are demanding extremely different futures. And one characteristic that makes it more crucial is that the red states and the blue states can be found by locations and regions. Red and blue states do not look like a checkerboard evenly spread out throughout America. They are heavily regionalized. Because of this regionalization, it becomes much easier to separate. If it looked like a checkerboard, evenly distributed, it would not be easy to divide.
Posted by: Besoeker || 07/31/2021 02:41 || Comments || Link || [336086 views] Top|| File under:
Hans von Spakovsky: Biden's border crisis – crime problem in Texas a bad omen for rest of US
[FoxNews] Supporters of illegal immigration like to portray all of the aliens now flooding across the southern border as benign individuals simply seeking a better life. Many no doubt are, but the latest report from the Texas Department of Public Safety shows just how dangerous some of them are.

That report outlines more than 573,000 criminal offenses committed by illegal aliens "over the course of their entire Texas criminal careers." And that's surely just the tip of the iceberg, as the report only covers state offenses, not federal crimes, not crimes committed in other states, and not crimes committed by aliens in the country legally.

But what a shocking catalogue of victimization of Texas residents it is.

The report by the famous Texas Rangers shows that over 344,000 criminal aliens were booked into local Texas jails between June 1, 2011, and June 30, 2021, of which over 235,000 were classified as illegal aliens. The criminal offenses with which they were charged included:

*1,245 homicides
*66,924 assaults
*17,456 burglaries
*72,835 drug charges
*980 kidnappings
*33,335 thefts
*4,155 robberies
*7.076 sexual assaults
*8,332 sexual offenses
*49,408 obstructing police charges
*8,317 weapons charges

Keep in mind, as the Texas report says, that these figures "represent the minimum number of crimes associated with criminal illegal aliens" (emphasis added). Why? Because Texas is counting as illegal aliens only those who "previously had an encounter" with the Department of Homeland Security that "resulted in their fingerprints being entered into the DHS IDENT database."
Posted by: Skidmark || 07/31/2021 00:00 || Comments || Link || [336086 views] Top|| File under:
-Short Attention Span Theater-
Nearly 50% of Republicans believe there will be a time soon where 'patriotic Americans' will 'have to take the law into their own hands'
[Daily Mail, where America gets its news]
The YouGov survey for George Washington University was conducted in June


It asked those polled to respond to the statement that there will be a time coming when 'patriotic Americans have to take the law into their own hands'


The poll found that 47% of Republicans surveyed agreed with the statement


Just 9% of Democrats agreed with that same conclusion, in a shocking difference of opinion on partisan political influence on laws in the United States


More than half of Republicans - 55% - also supported the use of force to 'preserve the traditional American way of life


Just 15% of Democrats supported the use of force to preserve the nation's values


Those survey questions were part of a larger survey about American attitudes and confidence toward elections in the wake of the results 2020 election


The poll found that 75% of Democratic voters were confident in regard to the integrity of the upcoming 2022 midterm elections


That number is down a single percentage point from the 2020 election, in which 76% of Democratic voters expressed confidence in the integrity of the election


Just 28% of Republicans are confident in the integrity of the 2022 election, down 18 percentage points from the number of GOP voters, 46%, before the 2020 vote
Posted by: Skidmark || 07/31/2021 08:20 || Comments || Link || [336084 views] Top|| File under:
-Land of the Free
Calling Chicago "Chiraq" is now an insult to Iraq
[John Kass] Every Monday in the city of anarchy, on what Chicago Mayor Lori Lightfoot once called "Accountability Mondays" without irony, the media tallies the number of the weekend murdered dead and the wounded.

And the Democrat politicians point fingers at each other.

More than 70 people were shot this past weekend, with 12 dead. Over the July 4 weekend, more than 100 people were shot, among them more than a dozen children, and 19 were killed. And so on, weekend after weekend, weekday after weekday.

Violence, the fear of violence and its after-effects are the top issues in Chicago.

More than 2,000 people have been shot this year, more than a 60 percent increase compared to 2019. The crime website heyjackass.com, puts the number at 2,064 shot and wounded so far, reporting that 428 have been shot and killed.

"Another bloody weekend," tweeted my friend Tom Bevan, co-founder of Real Clear Politics "Calling the city Chiraq is now an insult to Iraq."

He did provide the headline to this column. But let's understand why it is an insult to Iraq. Chicago's crime statistics, as bad as they are, don't tell the full story. There were 970 murders in 1974—a record year for homicides—but Chicago's population then was more than 3 million and half the city was considered middle class.

In the nearly 50 years since then, Chicago has continued to shrink and decay—beset by woefully inept governance and poisonous policies that ground down all but the most connected of the politically connected.

Hundreds of thousands have left town since then. Chicago's middle class is all but gone. The working classes of all races and ethnicities, which gave this city its defining character for toughness and endurance, have been decimated. Many make plans to leave. Many more are just stuck.

So, what we're witnessing in Chicago is not simply a return to some abstract high-crime statistic which could be debated ad nauseum by the sophists and excuse makers.

We're seeing something else: the symptoms of death. And of civic anarchy, a breakdown and fragmentation, and literal chaos at the most fundamental levels of a once-great city, the most American of all American cities.

The Democratic elite which has controlled this town and state for almost 100 years—with support of eager Republican handmaidens in what I've long called The Combine—don't have a clue on how to fix it. And they most likely wouldn't be able to recognize a solution if it slapped them in the face.

Instead, they keep following the same policies year after year, indulging themselves in the rhetoric of race, all the while clinging to an ideological prism that offers them comfort and plaudits from the national party but blinds them to the realities on the ground.

In this they are very much like the tinkerers and architects of American foreign policy in Afghanistan and Iraq, which for decades was sustained by fantasy. And that fantasy fed death and ruin to American soldiers and to the Afghan and Iraqi peoples.

Wedded to their ideology and their partisanship, they don't dare to question Democratic policies that have that have led Chicago and much of urban America to decay and despair.
Posted by: M. Murcek || 07/31/2021 00:00 || Comments || Link || [336092 views] Top|| File under:
Africa North
Tunisia: Downfall of the Brotherhood's last bastion
What a delightful thought.

[ENGLISH.ALARABIYA.NET] It seems that the doors have been closed to the

Moslem Brüderbund

[MB]. Even its alternative capital, Istanbul, no longer welcomes Brotherhood

runaway

s. Following in the footsteps of Egypt and Sudan, Tunisia announces the death of the MB's dominion. Tunisia, which was the first gateway for the movement and its key gain in the last decade, is now the last of the Brotherhood's crumbling bastions.

The downfall of MB in Tunisia now is unsurprising; rather, it occurred years later than when it was supposed to. They lost Tunisia because they were partners in the country's governance before they were kicked out, prompting them to resort to chaos,

liquidation

s, and deliberate obstructive acts to thwart government action.

Although Tunisian President Kais Saied gave clear warnings that what was happening would force him to intervene, Brotherhood members believed that he would not dare do anything and that they would seize power by destroying its key figures.
Continued on Page 49
Posted by: Fred || 07/31/2021 00:00 || Comments || Link || [336108 views] Top|| File under: Muslim Brotherhood
Britain
Psychological manipulation and the greatest medical screwup in history.
[Catallaxy] I have just completed reading "A State of Fear" by Laura Dodsworth, subtitled "How the UK government weaponised fear during the Covid 19 pandemic". I strongly recommend that people who suspect we are being manipulated read it. There is too much to digest to be able to sum it up succinctly but I will quote from the third to last chapter:

Fear has created a morality play where heavy-handed discussions about society wide vaccine mandates and Covid certificates, or vaccine passports, are privileged over personal responsibility and risk. Does your happy ending involve personal responsibility or state mandates? In the desperate desire to end the horrible story of the Covid-19 pandemic we are rushing towards a conclusion without being certain enough of our values.

From the last chapter:

The Covid-19 epidemic may prove to be the biggest campaign of fear the UK, and the world, has ever seen.....the almost imperceptible stripping away of rights and freedoms, as the people and their government gradually separate, is an old story repeated throughout history, but avoidable if we choose to learn from it,

And:

We seem to have forgotten that no one is safe. You have never been safe and you never will be. Nor will I. In the blind global panic of an epidemic we have forgotten how to analyse risk. If you don't accept that you will die one day, that you can never be safe, then you are a sitting duck for authoritarian policies which purport to be for your safety. If too many individuals immolate their liberty for safety we risk a bonfire of freedoms.

Australian citizens have been played for mugs as well and vaccination will not save them. Here in the state of darkness our "lockdown" partially ended today but apparently we had not been good enough to be set free and still have mandates for masks, no singing or dancing allowed and other trivial restrictions will continue until we have been really good — sickening stuff. (The dancing ban reminded me of a story my father told years ago about the Methodists banning having sex standing up as they feared it might lead to dancing).
Posted by: Besoeker || 07/31/2021 06:51 || Comments || Link || [336097 views] Top|| File under:
Rep. Matt Gaetz Implies that Our Own Government Was Behind Jan. 6 False Flag ‐ Demands Release of 14,000 hrs. of Hidden Video (VIDEO)
[Gateway Pundit] Rep.

Matt Gaetz

(R-FL) took to the House floor (without a mask) and implied that our own government was behind the Jan. 6 false flag attacks on the US Capitol.

Rep. Matt Gaetz: "...the 14,000 hours of tape could also show us who was animating that violence. Whether they were connected in any way, directed any way — by federal agencies. It raises great suspicion that we are unable to get access to this information as members of Congress."

Of course, Matt Gaetz is on to something.

Video released by Bobby Powell showed violent hoodlums in all black smashing windows, damaging the US Capitol — but Wray FBI refuses to look for them.

And Black-clad goons were also the first ones up the steps to smash windows at the US Capitol that day.
Posted by: Besoeker || 07/31/2021 06:07 || Comments || Link || [336092 views] Top|| File under:
Home Front: Politix
Support for Speaker Pelosi's select Jan. 6 committee waning after first hearing, poll
[Just The News] A poll released this week after House Speaker Nancy Pelosi's first special Jan. 6 committee hearing indicates Americans' waning interest in the probe.

The Morning Consult poll polls released Thursday found 53% of all respondents now support the investigation, down from 66% in the survey in June and 58% just a week ago.

The findings follow testimony Tuesday by four police officers on duty during the Jan. 6 breach of the U.S. Capitol. Their emotional testimony about efforts to keep protestors out of the building resulted in tearful responses from at least two members of the 9-member committee.

The poll also found four out of five Democrats are now in favor of the probe, compared to about a quarter for Republicans and half for independents.

Just 49 percent of respondents said they had watched all or even part of the 3.5 hour hearing.

Pelosi formed the committee and appointed all of the members — including GOP Reps. Liz Cheney, of Wyoming, and Adam Kinzinger of Illinois — after failing to get congressional support for an independent, 9/11-type committee. Pelosi's committee could call members for former President Trump's inner circle to testify.
Posted by: Besoeker || 07/31/2021 03:17 || Comments || Link || [336103 views] Top|| File under:
Science & Technology
Four Findings From a Systematic Review About Beer and Exercise
[Real Clear Science] After a grueling sports match or a brutal workout, there's often nothing more refreshing than a nice cold beer... But what about the drink's intoxicating effects? When the human body requires recovery after strenuous exercise, will downing a beer actually backfire?

Patrick B. Wilson, an associate professor in exercise science at Old Dominion University, and Jaison Wynne, a PhD student in the Department of Human Movement Sciences at Old Dominion explored this, and a variety of other questions in the first systematic review of beer's effects on exercise performance, recovery, and adaptation. Here are four key takeaways:
Posted by: Besoeker || 07/31/2021 06:25 || Comments || Link || [336095 views] Top|| File under:
Who's in the News
35
[untagged]
5
Sublime Porte
4
Hezbollah
3
Arab Spring
2
Houthis
2
Govt of Iran
2
Taliban
2
Muslim Brotherhood
2
Govt of Pakistain Proxies
1
Narcos
1
PLO
1
Antifa/BLM
1
Tablighi Jamaat
1
Tin Hat Dictators, Presidents for Life,
1
Commies
1
Tin Hat Dictators, Presidents for Life, & Kleptocrats
1
Govt of Iran Proxies
1
Govt of Iraq
1
Govt of Pakistan
1
Govt of Syria
1
Islamic State
Bookmark
E-Mail Me
The Classics
The O Club
Rantburg Store
The Bloids
The Never-ending Story
Thugburg
Gulf War I
The Way We Were
Bio
Merry-Go-Blog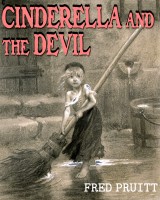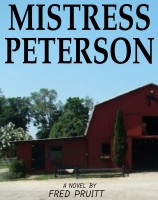 On Sale now!


A multi-volume chronology and reference guide set detailing three years of the Mexican Drug War between 2010 and 2012.

Rantburg.com and borderlandbeat.com correspondent and author Chris Covert presents his first non-fiction work detailing the drug and gang related violence in Mexico.

Chris gives us Mexican press dispatches of drug and gang war violence over three years, presented in a multi volume set intended to chronicle the death, violence and mayhem which has dominated Mexico for six years.
Click here for more information


Meet the Mods
In no particular order...


Steve White
Seafarious
tu3031
badanov
sherry
ryuge
GolfBravoUSMC
Bright Pebbles
trailing wife
Gloria
Fred
Besoeker
Glenmore
Frank G
3dc
Skidmark



Better than the average link...



Rantburg was assembled from recycled algorithms in the United States of America. No trees were destroyed in the production of this weblog. We did hurt some, though. Sorry.
44.212.96.86

Help keep the Burg running! Paypal: