-Lurid Crime Tales-
Louisiana healthcare millionaire pleads guilty to kidnap plot against his ex-wife which unraveled when the two captors he hired DROWNED while trying to escape police with hostage who survived in back of van
[Daily Mail, where America gets its news]

Note: when trying to escape from the Po-Po by jumping in a canal, make sure you can swim first
Lawrence Michael Handley, 53, plotted to have his ex-wife Schanda kidnapped


The pair married in 2006 but divorced in 2017; that year, he started using drugs


He'd made his fortune in rehab centers and launching companies that sold vitamins, among other things


In August 2017, while high on meth and cocaine, Handley paid Sylvester Bracey and Arsenio Haynes to kidnap his wife


They went to her home, put a bag over her head and put her in their van


As they fled, they hit traffic and started speeding up the shoulder of the road


It attracted the attention of a cop who chased them; the men crashed, fled on foot, then jumped into a canal where they drowned


Schanda survived and was found in the back of the van; Handley was found in a hotel four days later


He pleaded guilty on Tuesday to 2 charges and now faces 35 years behind bars
Posted by: Skidmark || 07/31/2021 08:40 || Comments || Link || E-Mail|| [336099 views] Top|| File under:
Minnesota woman beheaded in broad daylight, allegedly by boyfriend
[NYPOST] A 55-year-old woman was beheaded in broad daylight near Minneapolis on Wednesday, and her abusive boyfriend was arrested for the killing, reports said.

The decapitated body of America Mafalda Thayer was discovered lying on the ground next to a car by cops who responded to a stabbing in Shakopee, Minnesota, according to KMSP.

Officers recovered a large knife in an alley nearby. Thayer's boyfriend, 42-year-old Alexis Saborit, was taken into custody and charged with second-degree murder, police said.

Thayer worked at the Dollar Tree and My Pillow, where co-workers said she was in a long-term relationship with the suspect and was allegedly abused by him, the network reported.

Saborit had previously been convicted of gross misdemeanor domestic assault, the station said.

Friends remembered Thayer, a Cuban immigrant, as hardworking, kind and warm, according to SW News Media.

Nicky Kendrick knew the victim for five years and said she used to visit her every day at work, the outlet reported.

"She was soft-spoken, so funny and always had amazing stories. She always went out of her way to say hi to me when she saw me," Kendrick reportedly said.
Posted by: Fred || 07/31/2021 00:00 || Comments || Link || E-Mail|| [336082 views] Top|| File under:
-Great Cultural Revolution
Scientists Urge Supreme Court To Uphold Abortion Ban
[Free Beacon] A group of scientists is urging the Supreme Court to uphold a crucial abortion restriction, arguing that previous legal decisions contradict modern understandings of fetal development.

The 15-week abortion ban in Mississippi is not only constitutional but also better aligns state policy with scientific realities, according to a brief filed by Dr. Maureen Condic, a faculty member in the University of Utah School of Medicine specializing in human embryology, in collaboration with the pro-life Charlotte Lozier Institute. Legal precedent since Roe v. Wade does not allow states to restrict abortion prior to fetal viability, which is loosely defined as 24 weeks. This precedent, the brief states, must be updated to reflect modern understandings of fetal development that were not known at the time of earlier abortion cases.

"​​Because scientific understanding of human fetal life has expanded exponentially in the decades since those decisions, this Court should revisit its prior precedents to incorporate the compelling state interests implicated by current scientific knowledge about pre-viability fetal life," says the brief, which was filed to the Supreme Court on Thursday.

Studies have consistently found that the unborn begin to feel pain around 12 to 18 weeks, and 4-D imaging has found advanced neurologic and behavioral developments as early as 12 weeks. This updated scientific understanding, the scientists noted, leaves a legal uncertainly that should allow for the states to make decisions for themselves on when to limit abortion access.

"Such objective evidence of active fetal consciousness dispels any indeterminacy about whether the human fetus is either alive or capable of independent subjective experience," the brief says. "It also requires reevaluation of the State's compelling interest in protecting that conscious human life."

Chuck Donovan, president of the Charlotte Lozier Institute, said the legal argument against Roe v. Wade and Planned Parenthood v. Casey, another case that upheld abortion rights, is simple: Follow the science.

"Those precedents are not merely out of date, but severely out of touch and cruel given the undeniable evidence that a living, sentient human being exists in the womb," Donovan said in a statement. "Late-term abortion limits are grounded in science and compassion for mother and baby."
Posted by: Besoeker || 07/31/2021 02:10 || Comments || Link || E-Mail|| [336084 views] Top|| File under:
TikTok updates US privacy policy to collect 'faceprints and voiceprints'
[TheVerge.com] TikTok has updated its privacy policy in the US to notify users that the app might, in future, collect new types of biometric information including "faceprints and voiceprints." But when reached by The Verge, TikTok was unable to explain what types of data these terms referred to, or why the app might need to access this information in the first place.

The company's privacy policy was updated on June 2nd, as spotted by TechCrunch. (An archived version of the old policy can be read here.) The new policy lays out in some detail the ways in which the TikTok app now has permission to analyze users' content.


Posted by: 3dc || 07/31/2021 00:00 || Comments || Link || E-Mail|| [336091 views] Top|| File under: Tin Hat Dictators, Presidents for Life,
-Signs, Portents, and the Weather-
Covid: Number #1 with a C-19 Bullet
We're #1 this week

COVID-19 Coronavirus
(Last updated: July 30, 2021, 09:29 GMT)

Cases in the last 7 days: 502,465

Cases in the previous 7 days: 325,876

Weekly Infection Increase or Decrease in Cases: +54%

Cases last 7days / 1M Pop: 1,509
Current Odds of Infection: 0.1508 of 1%

Death in the last 7 days: 2,118
Odds of dying in the last 7 days in the USA, IF, infected : 0.0006 of 1%

Deaths in the previous 7 days: 1,842

Weekly Death % change: +15%

Figures Base on the USA Population of : 333,087,850
Source: WorldOMeters Covid-19


Calculator to Predict COVID-19
Researchers at the Cleveland Clinic developed this calculator using data from nearly 12,000 patients enrolled in their COVID-19 registry. It's meant to be used by healthcare providers to predict a patient's likelihood of testing positive for COVID-19.
C-19-Risk "riskcalc.org/COVID19/"

Use this with CDC odds of dying below for interesting am I screwed data.

CDC CITED ODDS OF INFECTION BY COVID-19
Note: All rates are relative to the 18- to 29-year-old age category. This group was selected as the reference group because it has accounted for the largest cumulative number of COVID-19 cases compared to other age groups.

Sample interpretation: Compared with 18- to 29-year-olds, the rate of death is four times higher in 30- to 39-year-olds, and 600 times higher in those who are 85 years and older. (In the table, a rate of 1x indicates no difference compared to the 18- to 29-year-old age category.)

Deaths by Age of the COVID-19
as accessed on July 12, 2021
0-4 years old = <1x (public school age)
5-17 years old = <1x(public school age)
18-29 years old Ref. Grp
30-39 years old = 4x
40-49 years old = 10x
50-64 years old = 35x
65-74 years old = 95x
75-84 years old = 230x


#1 USA STATE FOR INFECTIONS
California Active Cases : 1,782,496 or 99,850 per 1M Pop
Hardest hit: Los Angeles and also #1 for Illegal aliens
Odd of infection: About 17.85% or about 1 in 5.6 odds.

Interesting Side Notes:
* Active Cases in California peaked the week Biden Admin took office and have remained above 1,640,000+ range per week ever since. Open borders maybe?

* Virginia and Maryland states which surround Washington DC are #2 and #3 for active cases.

Posted by: NN2N1 || 07/31/2021 00:00 || Comments || Link || E-Mail|| [336078 views] Top|| File under:
-Land of the Free
Oregon court rejects gun control group's challenge to Second Amendment sanctuary rule
[FoxNews] An Oregon county judge has dismissed a case challenging the validity of two gun rights measures passed by local voters in recent years in a move that Second Amendment advocates are hailing as a "victory with national implications."

The Columbia County Board of Commissioners had hoped for a court to review the Second Amendment Sanctuary Ordinance and Second Amendment Preservation Ordinance – which prohibit county enforcement of most state and federal gun control measures, according to the Columbia County Spotlight. The newspaper says the Oregon attorney general and lawyers from

Everytown for Gun Safety

entered their own filings in court opposing the two ordinances, arguing they violated state and federal laws.

"While a governing body may seek review of an ordinance... judicial examination still requires a justiciable controversy," Judge Ted Grove wrote in his ruling issued Thursday.

"Petitioners have not demonstrated such a controversy," he added, noting that instead they "seek what amounts to an advisory opinion designed to invalidate their own newly passed ordinance."

The Oregon Firearms Federation applauded the case's dismissal, saying in a statement that "the Columbia County Court shot down 'Everytown For Gun Safety', Mike Bloomberg's New York Lawyers, and the usual gaggle of state worshippers and upheld the County's 2nd Amendment Sanctuary ordinance, an ordinance the county commissioners hoped to torpedo."

"This is a victory with national implications and a repudiation to the politics of division that Bloomberg and the gun grabbers are so famous for," the gun rights group added.

The Second Amendment Sanctuary Ordinance, in its language, says "while within Columbia County, this Ordinance preserves the right of any person to keep and bear arms as originally understood; in self-defense and preservation, and in defense of one's community and country, and to freely manufacture, transfer, sell and buy firearms, firearm accessories and ammunition, which are designed primarily for the same purposes and protects ancillary rights that are closely related to the right to keep and bear arms protected by the Second Amendment."

Sarah Hansen, an attorney for the county, told the Columbia County Spotlight that "I strongly disagree with Judge Grove's decision that there is no justiciable controversy in this case and his dismissal of the petition for validation," but added that she is unsure if the county will appeal the decision.
Posted by: Skidmark || 07/31/2021 00:00 || Comments || Link || E-Mail|| [336104 views] Top|| File under:
Caucasus/Russia/Central Asia
Russian shipbuilders to lay down six more keels next week
[TASS] The shipyards of Russia's United Shipbuilding Corporation will lay down six warships and submarines on August 9-10, a source in the domestic shipbuilding industry told TASS on Friday.

"As of now, there is no exact date but there are plans to lay down two Project 955A Borei-A-class strategic nuclear-powered missile-carrying underwater cruisers, two Project 20380 corvettes and two Project 636.3 submarines," the source said, adding that the launch of the warships' construction was previously planned to take place on the eve of Russia's Victory Day on May 9.

Two strategic nuclear-powered submarines will be laid down at the Sevmash Shipyard in Russia's northwest, two corvettes at the Amur Shipbuilding Plant in the Russian Far East and two Varshavyanka-class conventional subs at the Admiralty Shipyard in St. Petersburg, the source specified.

The Sevmash Shipyard will lay the keel of the strategic nuclear-powered underwater cruisers Dmitry Donskoi and Knyaz Potyomkin, the Admiralty Shipyard will lay down the submarines Mozhaisk and Yakutsk (the fifth and sixth subs in a series of six Project 636.3 diesel-electric submarines for the Russian Pacific Fleet) while the corvettes that will be laid down at the Amur Shipbuilding Plant have been named the Grozny and Buiniy, he said.

Posted by: badanov || 07/31/2021 00:00 || Comments || Link || E-Mail|| [336087 views] Top|| File under:
Government Corruption
Walmart, largest US employer, orders staff to vaccinate
[Aljazeera] Walmart Inc., the largest private employer in the U.S., is requiring its headquarters and regional staff to be vaccinated by Oct. 4, joining Google in instituting a policy that may set a standard for corporate America as the highly contagious delta variant continues to spread.

The mandate covers all campus staff as well as market, regional and divisional employees who work in multiple facilities, Chief Executive Officer Doug McMillon said in a memo Friday. A spokesman couldn't immediately say how many of the retailer's 1.5 million-person U.S. workforce will be affected. Walmart separately told its frontline store and warehouse associates Friday to don masks again, and doubled the cash incentive it's providing for employees to get vaccinated to $150.
Posted by: Besoeker || 07/31/2021 03:26 || Comments || Link || E-Mail|| [336102 views] Top|| File under:
'Special counsel' empowered to hire investigators for Wisconsin 2020 election review
[Washington Examiner] A "special counsel" has been appointed the power to expand a GOP-backed investigation into the 2020 election in Wisconsin.

That's the label Wisconsin Assembly Speaker Robin Vos gave to former state Supreme Court Justice Michael Gableman, who was granted the authority to hire full-time investigators for a "top-to-bottom investigation."

Roughly two months ago, Vos hired retired police officers for the task, along with Gableman, to oversee the effort at a tab of $11,000 in taxpayer money each month, but the speaker told the Associated Press on Friday the ex-law enforcement officials quit earlier this month.

"After talking with our original investigative team, we realize that the part-time nature of these contracts is less time than is needed to complete the investigation," the Republican said in a statement. "Justice Gableman will have the resources and ability to determine the need for any future adjustments."
Posted by: Besoeker || 07/31/2021 02:04 || Comments || Link || E-Mail|| [336104 views] Top|| File under:
India-Pakistan
Indian state of Assam issues travel advisory after deadly border clash
[ENGLISH.ALARABIYA.NET] The Indian state of Assam has advised its residents to avoid travelling to neighboring Mizoram after six

coppers

were

rubbed out

in a rare border clash between the two regions.

India's northeast has been a hotbed of ethnic tensions since independence in 1947 and borders between its seven states are not clearly defined.

Assam and Mizoram have been wrangling over their frontier for decades, but tensions erupted on Monday with six police

rubbed out

and more than 60 injured.

"Given the critical situation, the people of Assam are advised not to travel to Mizoram," the travel advisory issued on Thursday said.

It recommended those already there "exercise utmost caution" and said "many civilians are heavily armed with automatic weapons."

India has longstanding border disputes with China and Pakistain but the clash between two of its own states has been an embarrassment for the central government led by Prime Minister Narendra Modi.

Both states have blamed each other for the violence.

K. Vanlalvena, a Mizoram politician in India's upper house, stoked tensions on Wednesday when he was quoted by media as saying his state was ready for more violence.

"More than 200

coppers

entered our territory and they pushed back our

coppers

from our own posts and they gave firing orders first, before we fired," Vanlalvena reportedly said.

"They are lucky that we didn't kill them all. If they come again, we shall kill them all."


Posted by: Fred || 07/31/2021 00:00 || Comments || Link || E-Mail|| [336097 views] Top|| File under:
Who's in the News
35
[untagged]
5
Sublime Porte
4
Hezbollah
3
Arab Spring
2
Houthis
2
Govt of Iran
2
Taliban
2
Muslim Brotherhood
2
Govt of Pakistain Proxies
1
Narcos
1
PLO
1
Antifa/BLM
1
Tablighi Jamaat
1
Tin Hat Dictators, Presidents for Life,
1
Commies
1
Tin Hat Dictators, Presidents for Life, & Kleptocrats
1
Govt of Iran Proxies
1
Govt of Iraq
1
Govt of Pakistan
1
Govt of Syria
1
Islamic State
Bookmark
E-Mail Me
The Classics
The O Club
Rantburg Store
The Bloids
The Never-ending Story
Thugburg
Gulf War I
The Way We Were
Bio
Merry-Go-Blog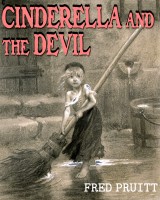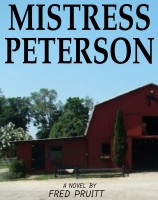 On Sale now!


A multi-volume chronology and reference guide set detailing three years of the Mexican Drug War between 2010 and 2012.

Rantburg.com and borderlandbeat.com correspondent and author Chris Covert presents his first non-fiction work detailing the drug and gang related violence in Mexico.

Chris gives us Mexican press dispatches of drug and gang war violence over three years, presented in a multi volume set intended to chronicle the death, violence and mayhem which has dominated Mexico for six years.
Click here for more information


Meet the Mods
In no particular order...


Steve White
Seafarious
tu3031
badanov
sherry
ryuge
GolfBravoUSMC
Bright Pebbles
trailing wife
Gloria
Fred
Besoeker
Glenmore
Frank G
3dc
Skidmark



Better than the average link...



Rantburg was assembled from recycled algorithms in the United States of America. No trees were destroyed in the production of this weblog. We did hurt some, though. Sorry.
44.192.115.114

Help keep the Burg running! Paypal: