-Short Attention Span Theater-
Hard truth: American colleges are cults
[American Thinker] Millions of college students are returning to campus, and administrators and professors are eager to spread their teachings to these impressionable youths. Unfortunately, modern education comes with a heavy dose of "woke" politics that students of all political stripes simply cannot escape at their colleges and universities.

There is another word for it: propaganda.

In today's day and age, more and more left-wing administrators and professors see higher education as an opportunity to steer students to a "woke" brand of politics. These pupils, many raised with participation trophy—style parenting, too often fall victim to their top-down indoctrination. According to a 2016 study, liberal professors outnumber conservatives 12 to one. More recent research reveals that nearly 50 percent of professors are registered Democrats, while fewer than six percent are registered Republicans.

The left is not shy about imposing its worldview on others, to devastating effect. Based on 2020 research, more than 47 percent of college students report changing their political leanings, with over 30 percent claiming to become "more liberal." Indeed, many students — liberal and conservative — feel pressured to align their political views with those of their professors, if for no other reason than to pass the class. Even conservative writer Ben Shapiro commented that while pursuing his law degree at Harvard, he wrote what the professorial class wanted to read, never expressing his true feelings.
Posted by: Besoeker || 09/13/2020 06:32 || Comments || Link || E-Mail|| [6478 views] Top|| File under:
Branch Covidians...
Oooooh. A name for our true believers...


[Moonbattery] If the true believers in COVID-19 lockdowns give you déjà vu, you might be thinking of Waco. As Dave Morrison puts it,

"Like the Branch Davidians waiting for David Koresh to finish interpreting the seven seals, liberal America is hunkered down in their little compounds and they are perfectly ready to continue sheltering in place forever — or at least until they sit through the election results in November."

Coronavirus hysteria has become a cult. The people who even now double down on self-quarantine are the Branch Covidians.

Purell is the new holy water. Socially isolating like a cloistered monk has become a source of meaning. The more vindictive among the faithful long for a judgment day upon which COVID-19 will strike down the sinners who violate mask protocols.


Posted by: M. Murcek || 09/13/2020 00:00 || Comments || Link || E-Mail|| [6463 views] Top|| File under:
Thorstein Veblen's Theory of the Leisure Class ‐ A Status Update
[Quillette] I was bewildered when I encountered a new social class at Yale four years ago: the luxury belief class. My confusion wasn't surprising given my unusual background. When I was two years old, my mother was addicted to drugs and my father abandoned us. I grew up in multiple foster homes, was then adopted into a series of broken homes, and then experienced a series of family tragedies. Later, after a few years in the military, I went to Yale on the GI Bill. On campus, I realized that luxury beliefs have become fashionable status symbols. Luxury beliefs are ideas and opinions that confer status on the rich at very little cost, while taking a toll on the lower class.

In the past, people displayed their membership of the upper class with their material accoutrements. But today, luxury goods are more affordable than before. And people are less likely to receive validation for the material items they display. This is a problem for the affluent, who still want to broadcast their high social position. But they have come up with a clever solution. The affluent have decoupled social status from goods, and re-attached it to beliefs.

Human beings become more preoccupied with social status once our physical needs are met. In fact, research reveals that sociometric status (respect and admiration from peers) is more important for well-being than socioeconomic status. Furthermore, studies have shown that negative social judgment is associated with a spike in cortisol (hormone linked to stress) that is three times higher than non-social stressful situations. We feel pressure to build and maintain social status, and fear losing it.
Continued on Page 49
Posted by: 746 || 09/13/2020 00:00 || Comments || Link || E-Mail|| [6466 views] Top|| File under:
Afghanistan
Afghan Conflict: A Look at US's Post-9/11 Strategy
[ToloNews] The US has changed its strategy in Afghanistan three times since 2001. In late 2001, the then US President George W. Bush decided to topple the Taliban

...mindless ferocity in a turban...
regime in Afghanistan for providing safe havens to al-Qaeda whom Washington blamed for 11th September attacks in New York. At the time, many people believed the war in Afghanistan will end soon.

But later on in 2009, Bush's successor Brack Obama after assuming office decided to lure thousands of additional US troops to Afghanistan. Again, the war did not end.
Continued on Page 49
Posted by: trailing wife || 09/13/2020 00:00 || Comments || Link || E-Mail|| [6460 views] Top|| File under:
Arabia
What Bahrain's deal with Israel really means
[Spectator] Trump is bringing major changes to the Middle East.


Hit the title link for the article.

On September 15, representatives from the oil-rich Kingdom of Bahrain will meet Israeli leaders at the White House to sign a historic peace deal. It will normalize relations between the Muslim state and the Jewish one, not long after the United Arab Emirates concluded a similar pact. Expect more such 'normalization deals'. They supplement other White House initiatives, such as the deal it brokered between Serbia and Kosovo, which includes both countries establishing closer relations with Israel.

The deals are significant for several reasons. First, they represent a common regional front against the Iranian threat, which has been developing beneath the surface for some time. Their public expression sends a stronger signal to Iran and opens the door to greater cooperation between Arab states and Israel, the region's most developed economy and the leader in advanced military technology.

These deals also signal that Arab-Muslim regimes are less concerned with domestic, Islamist opposition to their outreach to Israel. Equally important, they show that the Palestinian Authority no longer holds a veto over fellow Muslims' relations with Israel. We saw another sign of Palestinian weakness last week when the Arab League refused to condemn the UAE for its accord with Israel.

What changed to prompt these deals? The answer is not a greater threat from Iran. The danger from the mullahs is no higher now than it was in 2005, 2010, or 2015. Iran's Sunni neighbors and Israel have all been threatened by Tehran's expansionism, aggressive religious ideology, and support for terrorist movements for years. Yet, until recently, Israel was the only country seeking normalization with its Arab neighbors. What finally convinced the Arab states to come to the table was actually a shift in US policy.

President Trump's foreign policy is significantly different from that of his predecessors. Unlike George W. Bush, who fought a land war in Iraq post 9/11 and deployed thousands of troops throughout the region, Trump is pulling back. He is instead emphasizing the geopolitical threat from China while withdrawing troops from the Middle East, including both Syria and Iraq, where Iran is a major presence.

Second, unlike Barack Obama, Trump is not seeking a 'more balanced', friendly relationship with Iran and a less supportive one with Saudi Arabia and Israel. Trump is vocally opposed to Iran's mullahs. He is determined to isolate them diplomatically, punish them economically, and block them strategically. His policy to prevent them from building a nuclear weapon is not a joint agreement, like the one signed by the Obama administration and its European partners, but military deterrence and covert attacks on Iran's nuclear program. Trump is openly supportive of both Israel and Saudi Arabia. He was willing to move the US embassy to Jerusalem despite opposition from the Arabists in the State Department, the Democratic party, the vast majority of foreign-policy experts from Boston to Washington, as well as and nearly all of Europe. They predicted huge pushback across the Muslim world. They were wrong. Trump was right.
Posted by: 3dc || 09/13/2020 04:09 || Comments || Link || E-Mail|| [6460 views] Top|| File under:
Fifth Column
America is On Fire: Is ANTIFA to Blame?
[USSANews] There is much speculation about what's causing the wildfires in the American West. According to CA Governor Gavin Newsom and his cronies in the Democrat Party, climate change is to blame. As Tucker Carlson points out in yet another epic monologue, the push to blame climate change, of course, is really a push to blame middle class white people. It's your fault there are fires in the West, because you didn't buy into the climate change narrative.

Others point out that the systemic management of forests and ending of preventive measures is a huge contributor to the carnage in the West. Wildfire experts — actual wildfire experts, not the Leftist "leave the forests alone" kind — have been trying to sound the alarm about how the wildlands are being torn apart by disease, insects, and overgrowth, leaving them vulnerable to the kind of super-hot, super destructive fires that are being seen this year.

Add in the dry conditions, hot temperatures, and a once-in-a-lifetime wind storm, and you have the perfect conditions for nearly literal hell on earth.
Continued on Page 49
Posted by: 746 || 09/13/2020 00:01 || Comments || Link || E-Mail|| [6464 views] Top|| File under: Antifa/BLM
Home Front: Politix
The Democrats' partisan damage: Goodwin
[NYPost] ...Future historians will chart the decades-long path of how we got to this perilous point, but they must not ignore the incredible damage done by Democrats' decision to reject the legitimacy of the Trump presidency.

Having never accepted his election, they resisted and tried to destroy him. They weaponized the Justice Department and the FBI, CIA and State Department, and enlisted the left-leaning media — meaning most of the media — to paint Trump as unfit, unworthy and even a Russian agent.

Worse than personal slander, it was character assassination masquerading as concern for national security. It reached rock bottom in the impeachment fiasco, where they tried to undo 2016 and prevent Trump from being on the ballot this year.

These were the dirtiest tricks imaginable, and they haven't stopped. Rep. Adam Schiff even has a new "whistleblower."

Now imagine if Dems had taken a different course. Imagine if Nancy Pelosi and Chuck Schumer had acted as responsible opposition leaders starting in 2017 instead of surrendering to the mob.

They would have found a president eager to negotiate on almost ­everything. Trump prides himself on being a dealmaker and loves nothing more than a signing ceremony.

Call it vanity, but because that's who he is, Pelosi and Schumer could have gotten much of what they wanted. Trump, remember, had been a Democrat, a party donor, and many of his policy outcomes, such as rising wages for poor and middle-class families and record low unemployment for black and Latino workers, were things Democrats always said they wanted to achieve.

But in the early months of his presidency, Pelosi and Schumer and the party establishment decided they would not make deals with Trump and would not even seriously negotiate on most issues. To do so, they concluded, would legitimize him — and probably cost them their leadership positions. So they abdicated their responsibility to the nation in exchange for partisan power.

Here's a partial list of what they sacrificed. They claimed to want a national infrastructure program but said no when Trump pushed for one. They said they wanted the first big immigration deal since 1986, but rejected Trump's demand for improved border security and enforcement, along with a deal on the "Dreamers."

The details of the big GOP tax-cut package could have been reshaped if Dems played ball. Instead, they voted no in unison — and got nothing, including on the state and local tax-deduction limits blue states have been moaning about ever since.

Dems did, briefly, cooperate on fighting the coronavirus, but soon decided it was better used as a weapon against Trump. It was ­impeachment by another name. ...
Posted by: Frank G || 09/13/2020 12:00 || Comments || Link || E-Mail|| [6471 views] Top|| File under:
Not political? LA health chief says schools shouldn't re-open 'until after the election'
[World Tribune] The Left's insistence that the coronavirus is not being politicized took a big hit when the Los Angeles County Public Health director said the county's schools should not re-open for in-person classes "until after the election."

"We don't realistically anticipate that we would be moving to either tier 2 or to re-opening K-12 schools at least until after the election, in early November," Dr. Barbara Ferrer was recorded saying in a conference call with school administrators and medical staff.

"When we look at the timing of everything, it seems to us a more realistic approach to this would be to think that we're going to be where we are now until we are done with the election," Ferrer said.

The recording was played on KFI's "John and Ken Show".

Ferrer's comments led the radio show's hosts to speculate about why she chose to use the General Election instead of some other day like Halloween, as a target date, and whether the county health department and schools were trying to manipulate public opinion in favor of the Democrats.
Posted by: Besoeker || 09/13/2020 09:00 || Comments || Link || E-Mail|| [6472 views] Top|| File under:
Digging Into the Corpulent Lt. Col Sausage - Alexander Vindman
[Red State] LTC Alexander Vindman, USA, now retired, burst onto the national scene in October of 2019 when he testified before Congress as part of the Democrats' orchestrated effort to impeach President Trump on abuse of power charges. A window into his ego and narcissism was evinced when he admitted during that testimony that he was offered the position of defense minister of Ukraine three times, as reported here. He was being played and corrupted by the Ukrainians in order to influence US policy toward Ukraine. This "flattery" amounted to bribery that should have gotten him court-martialed for corruption and doing favors for a foreign government — as well as not officially reporting the attempted bribery to his superiors, particularly in view of his extremely sensitive position on the NSC staff.

His credibility was subsequently shredded during public testimony in November 2019 by congressional Republicans, and after President Trump was acquitted by the Senate, Vindman was eventually fired from his position at the National Security Council and escorted out of the White House with his twin brother in February 2020, as reported here.

Vindman's conduct and testimony through the impeachment process have been widely reported by many former military personnel (myself included) as having been reprehensible and probably seditious. He is a typical overweight, rear-echelon staff puke who picked up a Purple Heart from a roadside IED that hit his vehicle. A loathsome creature. The Army should recall him to active duty, convene an Article 32 investigation, and select members to conduct his general court-martial.
Continued on Page 49
Posted by: Frank G || 09/13/2020 00:00 || Comments || Link || E-Mail|| [6479 views] Top|| File under:
International-UN-NGOs
Trump's Nobel Peace Prize nomination is futile
[Jpost] The Nobel Peace Prize may garner nearly a million bucks for its laureates with liberal appeal, but it's not worth the medal it's engraved on.

The announcement that US President Donald Trump
...the Nailer of NAFTA...
was nominated for a Nobel Peace Prize provided much headline fodder this week, but was it really that dramatic? The answer is no.
Continued on Page 49
Posted by: trailing wife || 09/13/2020 00:00 || Comments || Link || E-Mail|| [6488 views] Top|| File under:
Science & Technology
They Know How to Prevent Megafires. Why Won't Anybody Listen?
ProPublica via Instapundit


...The pattern is a form of insanity: We keep doing overzealous fire suppression across California landscapes where the fire poses little risk to people and structures. As a result, wildland fuels keep building up. At the same time, the climate grows hotter and drier. Then, boom: the inevitable. The wind blows down a power line, or lightning strikes dry grass, and an inferno ensues. This week we've seen both the second- and third-largest fires in California history. "The fire community, the progressives, are almost in a state of panic," Ingalsbee said. There's only one solution, the one we know yet still avoid. "We need to get good fire on the ground and whittle down some of that fuel load."

Yes, there's been talk across the U.S. Forest Service and California state agencies about doing more prescribed burns and managed burns. The point of that "good fire" would be to create a black-and-green checkerboard across the state. The black burned parcels would then provide a series of dampers and dead ends to keep the fire intensity lower when flames spark in hot, dry conditions, as they did this past week. But we've had far too little "good fire," as the Cassandras call it. Too little purposeful, healthy fire. Too few acres intentionally burned or corralled by certified "burn bosses" (yes, that's the official term in the California Resources Code) to keep communities safe in weeks like this.

Academics believe that between 4.4 million and 11.8 million acres burned each year in prehistoric California. Between 1982 and 1998, California's agency land managers burned, on average, about 30,000 acres a year. Between 1999 and 2017, that number dropped to an annual 13,000 acres. The state passed a few new laws in 2018 designed to facilitate more intentional burning. But few are optimistic this, alone, will lead to significant change. We live with a deathly backlog. In February 2020, Nature Sustainability published this terrifying conclusion: California would need to burn 20 million acres — an area about the size of Maine — to restabilize in terms of fire.

Posted by: g(r)omgoru || 09/13/2020 05:34 || Comments || Link || E-Mail|| [6466 views] Top|| File under:
Who's in the News
32
[untagged]
11
Antifa/BLM
10
Sublime Porte
4
Taliban
2
Commies
2
Govt of Iraq
2
Islamic State
1
Arab Spring
1
Govt of Qatar (MB)
1
Hamas
1
Hezbollah
1
al-Qaeda
1
Lashkar e-Jhangvi
1
Moslem Colonists
1
Muslim Brotherhood
1
Palestinian Authority
1
PLO
1
Govt of Iran
1
Govt of Iran Proxies
Bookmark
E-Mail Me
The Classics
The O Club
Rantburg Store
The Bloids
The Never-ending Story
Thugburg
Gulf War I
The Way We Were
Bio
Merry-Go-Blog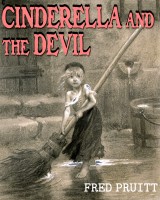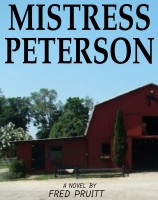 On Sale now!


A multi-volume chronology and reference guide set detailing three years of the Mexican Drug War between 2010 and 2012.

Rantburg.com and borderlandbeat.com correspondent and author Chris Covert presents his first non-fiction work detailing the drug and gang related violence in Mexico.

Chris gives us Mexican press dispatches of drug and gang war violence over three years, presented in a multi volume set intended to chronicle the death, violence and mayhem which has dominated Mexico for six years.
Click here for more information


Meet the Mods
In no particular order...


Steve White
Seafarious
Pappy
lotp
Scooter McGruder
john frum
tu3031
badanov
sherry
ryuge
GolfBravoUSMC
Bright Pebbles
trailing wife
Gloria
Fred
Besoeker
Glenmore
Frank G
3dc
Skidmark
Alaska Paul



Better than the average link...



Rantburg was assembled from recycled algorithms in the United States of America. No trees were destroyed in the production of this weblog. We did hurt some, though. Sorry.
3.233.219.62

Help keep the Burg running! Paypal: