-Lurid Crime Tales-
Christopher Steele Court Case Exposes Shady New Spygate Dirt
[Federalist] A London court on Wednesday ruled in favor of two Alfa Bank principals in their lawsuit against Christopher Steele's company, Orbis Business Intelligence, based on falsehoods the former MI6 spy peddled in his dossier.

The claimants in that case, gentleman of Russian and Ukrainian origin, had sued Orbis under the Data Protection Act of 1998, an English law designed to protect computerized personal information. In a 50-plus-page opinion, the court rejected many of the Alfa Bank executives's arguments, but awarded the duo damages totaling approximately US$45,000 for Steele's false assertion in the dossier that they had "deliver[ed] large amounts of illicit cash to the Russian president, at that time deputy Mayor of St. Petersburg."

Along the way to the verdict, the court also revealed some interesting tidbits for Americans still seeking the truth about Spygate. Here's what we learned:

1. Steele and the FBI Acted Unreasonably
To hold Steele liable under the Data Protection Act, the court needed to find that Steele had acted unreasonably in publishing Memorandum 112 of the dossier, which was dated Sept. 14, 2016, and which falsely accused the Alfa Bank owners of inappropriate relationships and activities with Vladimir Putin. The court first concluded that Steele took reasonable steps to ensure the accuracy of some of the dossier's propositions, namely those that did not represent "grave allegation[s]," and thus were unlikely to result in anyone taking "any significant step adverse to any of the claimants … without further enquiry."

But the assertion that the Alfa owners obtained "illicit cash" from Putin was a different matter, the court held, "because it is an allegation of serial criminal wronging over a prolonged period." Here the court found that the steps Steele took "to verify that proposition fell short of what would have been reasonable."

"Steele knew that his source did not have direct personal knowledge of the underlying facts, but could only be relying on hearsay," the court explained, yet Steele "has failed to explain how that information would or could have come to the sub-source by virtue of his job."


Posted by: Besoeker || 07/11/2020 09:04 || Comments || Link || E-Mail|| [6482 views] Top|| File under:
Catherine Herridge Highlights British Court Docs: Steele's 'Ultimate Client Was DNC' and Hillary Knew
[Red State] What I've always found rather stunning about the whole Russia collusion hoax was the evidence that the Clinton team and the DNC had actually paid for 'Russian information' acquired through a foreign national, Christopher Steele, specifically to undermine their political opponent, while all the time, they and the media were screaming about false claims against the Trump team. And it's always been pretty galling how the media has just skipped right over all the evidence about that so that even now, many Democrats and perhaps other Americans don't understand what was done.

But information has continued to come out through a British lawsuit against Steele by two Russian bankers. Now, as we reported earlier, Steele has been ordered to pay damages to those bankers for the "inaccurate" or "misleading" material in the dossier. So, basically, you have a court finding that the claims were inaccurate.

Then, as Catherine Herridge observes, the importance of this is because that dossier is factoring into the Durham investigation.
Posted by: Besoeker || 07/11/2020 04:10 || Comments || Link || E-Mail|| [6476 views] Top|| File under:
-Signs, Portents, and the Weather-
Bible Experts Determine Goliath Died Of COVID-19
[Babylon Bee] Working at an archaeological dig in the Valley of Elah, Bible experts have come up with an interesting theory concerning the death of Goliath, hulking giant of the Philistines who fought David in one-on-one combat.

Though he did have severe head trauma and neck problems, his death is now being counted as a COVID-19 death.

"While we didn't test him per se, he exhibited a lot of the symptoms of COVID-19," said one Bible scholar as he carefully worked to unearth some ancient face masks from Bible times. "The wooziness, the falling down, the headache -- it's all pretty clearly indicative of the novel coronavirus." He also stated that the virus ran rampant among the Philistines because they did not social distance, while Israel was relatively safe because King Saul declared a lockdown.

One researcher suggested that Goliath did not die of coronavirus but simply ODed, having been stoned. But then the other researchers realized he was telling a dad joke and told him to shut up and keep digging.

At publishing time, scholars had proposed that everyone who died in the Flood, the Israelite conquest of Canaan, and the flattening of Sodom and Gomorrah also died of COVID-19.
Posted by: Frank G || 07/11/2020 00:00 || Comments || Link || E-Mail|| [6499 views] Top|| File under:
China-Japan-Koreas
China talks of US decoupling and a divided world
h/t Instapundit


[Nikkei Asia] - It has been a tense first week of July in the seas of Asia.

While two U.S. aircraft carriers, the USS Ronald Reagan and the USS Nimitz, launched hundreds of aircraft daily into the skies above the South China Sea, China was conducting naval exercises in the same sea. In a rare and symbolic move, the People's Liberation Army Navy also carried out live-fire drills in the East China Sea and the Yellow Sea.

Amid the tensions, one published article has been the talk of the town in many Chinese circles. Written on the assumption that the novel coronavirus will disrupt China and the world for an extended period, the content is highly controversial.

The article predicts industrial supply chains being torn up, a China-U.S. decoupling and a world split into dollar and yuan economic blocs.

The author is Zhou Li, a 65-year-old former deputy head of the Chinese Communist Party's International Liaison Department, a division in charge of party-led diplomacy. His views notably differ from the official Chinese government line; they are also radical.


"We regret to announce that Zhou Li tragically died of coronavirus."?


Zhou says Chinese must prepare:

1. For the deterioration of Sino-U.S. relations and the full escalation of the struggle.

2. To cope with shrinking external demand and a disruption of supply chains.

3. For a new normal of coexisting with the novel coronavirus pandemic over the long term.

4. To leave the dollar hegemony and gradually realize the decoupling of the yuan from the dollar.

5. For the outbreak of a global food crisis.

6. For a resurgence of international terrorism.

Zhou does not shy from painting a grim picture of the Chinese economy, and his wording clearly differs from that of official documents prepared by government bureaucrats.

"Many international economic organizations such as the International Monetary Fund have issued reports downgrading global economic growth this year to as much as minus 4.9%, the worst economic recession since the Great Depression in the 1930s," Zhou wrote.

The article goes on: "The order log at our exporters has been greatly reduced. Production at enterprises upstream and downstream has stalled. International transportation logistics have been blocked. Raw materials are lacking and plants are unable to deliver their products. This phenomenon is putting huge pressure on our stable growth and job security."

While not spelling it out, Zhou was hinting that China's current economic situation is so harsh that it too could post zero or negative growth.

It is precisely the "black swan" -- a serious incident that defies conventional wisdom and is unforeseen -- that President Xi Jinping has been warning about.

Furthermore, Zhou indicated that the yuan bloc is on its back foot. "The U.S. controls the main channel for international payment and clearing, namely through SWIFT," he wrote, noting that the international payment information of Chinese, Russian and Iranian companies is in Washington's hands.

Disrupted supply chains would inevitably deliver a blow to the 5G strategy of Chinese telecoms equipment maker Huawei.

If Zhou's predictions are correct, various future plans of Xi's would crumble.
Posted by: g(r)omgoru || 07/11/2020 04:28 || Comments || Link || E-Mail|| [6497 views] Top|| File under: Commies
Home Front: Politix
Media Continue to Ignore That Both Parties Almost Always Agree That More War Is Good
[The Intercept] How the House Armed Services Committee, in the middle of a pandemic, approved a huge military budget and more war in Afghanistan.

While the country is subsumed by both public health and an unemployment crisis, and is separately focused on a sustained protest movement against police abuses, a massive $740.5 billion military spending package was approved last week by the Democratic-controlled House Armed Services Committee. The GOP-controlled Senate Armed Services Committee will almost certainly send the package with little to no changes to the White House for signing.

As we reported last week, pro-war and militaristic Democrats on the Committee joined with GOP Congresswoman Liz Cheney and the pro-war faction she leads to form majorities which approved one hawkish amendment after the next. Among those amendments was one co-sponsored by Cheney with Democratic Rep. Jason Crow of Colorado that impeded attempts by the Trump administration to withdraw troops from Afghanistan, and another amendment led by Rep. Ruben Gallego (D-AZ) and Cheney which blocked the White House's plan to remove 10,000 troop stationed in Germany.
Posted by: Besoeker || 07/11/2020 05:09 || Comments || Link || E-Mail|| [6520 views] Top|| File under:
Joe Biden Says He Would Rescind Exemption for Little Sisters of the Poor
[National Review] Presumptive Democratic presidential nominee Joe Biden issued a statement Wednesday evening in which he said he is "disappointed in today's U.S. Supreme Court decision" in the case Little Sisters of the Poor v. Pennsylvania.

"I will restore the Obama-Biden policy that existed before the [2014 Supreme Court] Hobby Lobby ruling," Biden said.


"Look, Fat! The First Amendment has to GO!"


The Supreme Court's Little Sisters decision upheld the Trump administration's rule exempting conscientious objectors from Obamacare's birth-control and abortifacient mandate, but the decision did not address whether the mandate is itself a violation of the Religious Freedom Restoration Act.

Here's Biden's full statement:

Health care is a right that should not be dependent on race, gender, income or zip code. Yet as a result of today's decision, countless women are at risk of losing access to affordable, preventive care.

I am disappointed in today's U.S. Supreme Court decision that will make it easier for the Trump-Pence Administration to continue to strip health care from women — attempting to carve out broad exemptions to the Affordable Care Act's commitment to giving all women free access to recommended contraception.

As a result of the Affordable Care Act, more than 60 million women — including at least 32 million women of color — gained access to this preventative health care. The Obama-Biden Administration did this while also providing an exemption for houses of worship and an accommodation for nonprofit organizations with religious missions.

As disappointing as the Supreme Court's ruling is, there is a clear path to fixing it: electing a new President who will end Donald Trump's ceaseless attempts to gut every aspect of the Affordable Care Act. If I am elected, I will restore the Obama-Biden policy that existed before the Hobby Lobby ruling: providing an exemption for houses of worship and an accommodation for nonprofit organizations with religious missions. The accommodation will allow women at these organizations to access contraceptive coverage, not through their employer-provided plan, but instead through their insurance company or a third-party administrator.

The so-called "accommodation" is the very policy that the Little Sisters of the Poor, an order of Catholic nuns that provide care to the elderly, were fighting in court on the grounds that the policy still required them to violate their moral and religious convictions.

Columnist Charles Krauthammer wrote in 2012 that the "accommodation" was was a "farce" and an "accounting trick" that was "morally meaningless":
Posted by: Besoeker || 07/11/2020 04:38 || Comments || Link || E-Mail|| [6478 views] Top|| File under:
Victor Davis Hanson - 'The Fragility of the Woke'
[National Review] A TikTok video that recently went viral on social media showed a recent Harvard graduate threatening to stab anyone who said "all lives matter." In her melodrama, she tried to sound intimidating with her histrionics.

She won a huge audience, as she intended. But her video also came to the attention of the company that was going to give her an internship later this summer, Deloitte, which decided it didn't want to add an intern who threatened to kill strangers who said something she didn't like.

This wouldn't have been much of a story. But then the narcissistic Harvard alum posted a very different video — one that showed her weeping in a near-fetal position.

She fought back tears while complaining about how unfair the world had been to her. Her initial TikTok post had earned cruel pushback from the social-media jungle she had courted. Deloitte, she sobbed, was mean and hurtful. And she wanted the world to share her pain.

The Harvard grad instantly became an unwitting poster girl for the current protest movement and the violence that has accompanied it. What turns off millions of Americans about the statue toppling, the looting, the threats, and the screaming in the face of police is the schizophrenic behavior of so many of the would-be revolutionaries.
Posted by: Besoeker || 07/11/2020 04:33 || Comments || Link || E-Mail|| [6496 views] Top|| File under:
Michigan Dem Warns Her Party: The Polls Showing Biden With A Big Lead Over Trump Are Wrong
[Hot Air] I knew there'd be plenty of poll truthers this summer and fall. I just didn't expect a Democratic congresswoman to be one of them.

Part of what she says to Politico reporter Tim Alberta is common sense. Namely, if the polls could underestimate Trump's support in 2016, they can do it again. Most pollsters are more attentive this year to making sure that white voters without a college degree are properly represented in their samples, as that's the group that was undercounted in polling four years ago and ended up putting Trump over the top. Now that polling outfits are looking for them, they're less likely to be undercounted again. But no one knows how many casual voters in that group who typically don't turn out to vote will go to the polls for Trump this November. There may be more of them out there who didn't show up in 2016 but are planning to do so in the fall.

Although, to believe that, you'd have to explain why they'd be motivated to turn out against Sleepy Joe Biden amid a pandemic that's going terribly for the U.S. if they weren't motivated to turn out against the deeply disliked Hillary Clinton when Trump was a fresh-faced outsider.

Another reason for what she says is Democratic fear of complacency. Every time a new poll drops showing Biden up 10 points, two groups of people scream. One is Republican activists (led by the president himself), who holler, "Suppression poll! They're trying to demoralize us so that we stay home!" The other is Democratic activists, who holler, "Complacency poll! They're trying to convince us that the race is in the bag so that we stay home!" I think that's partly what's driving Elissa Slotkin's suspicions here.

She's understandably spooked that her home state of Michigan, which was supposed to be safely blue in 2016, might have another surprise waiting for Democrats. And she has special reason to fear it, as her home district leans slightly Republican (R+4). She was one of the purple-district Dems who swept to victory in the blue wave two years ago. Then she turned around and voted to impeach last year, pissing off the Republican majority in her district. She's sending a signal here to Democrats in her district: I need every vote on Election Day to survive. Assume nothing based on the polls.


Posted by: Besoeker || 07/11/2020 04:26 || Comments || Link || E-Mail|| [6478 views] Top|| File under:
Why It Sucks to be a Democrat in 2020
[Federalist] No one should feel sorry for the Democratic Party because they are reaping what they've sown.

From elected officials like Rep. Ilhan Omar (D-Minn.) calling for the dismantling of America's "oppressive" economic and political systems -- to the violent third world-like cities they run -- the Democratic Party is in a death spiral of its own making.

We should be thankful.

Democrats have had plenty of time to get it right. The Democratic Party is the oldest voter-based political party globally and the longest existing one in the United States. You'd think wisdom would come with time.

Instead, look at them. All you see is negativity. They think America is evil because they filter everything through the prism of lies, hate, doom and despair. There once was a difference between Marxists and Democrats. No longer. That's what they get for sleeping with the enemy.

Now they hate America the same way tyrannical governments do.

They say America is evil. Tell that to the desperate protesters in Hong Kong. (They have a window to America's future if Democrats gain control.) Leftists ignore that Hong Kong protesters are not demanding the regime gets woke; they want freedom. They aren't waving BLM and rainbow flags; they're waving the American flag. Too bad we can't trade out five leftists for every Hong Kong protester.

Democrats destroy everything they touch.

Consider their accomplishments: They banned school prayer, legalized abortion and support infanticide. They've secularized society, replaced God with government and personal charity with social justice. They've substituted religion for reason, blurred the lines between males and females and destroyed the nuclear family. They've lorded over the destruction of America's youth, brainwashing kids to the point they hate America, their parents and themselves.
Posted by: Besoeker || 07/11/2020 04:20 || Comments || Link || E-Mail|| [6493 views] Top|| File under:
Omar: 'We Must Dismantle The Oppressive System That Allowed A Refugee To Get Elected To The Highest Legislative Body In The Land'
And a Bro-Fo Cheating Whore


[Babylon Bee] During a press conference earlier this week, Representative Ilhan Omar called on the nation to dismantle the oppressive, racist system that allowed a Somalian refugee to become a citizen and get elected to the highest legislative body in the land.

She delivered her scathing comments on national media outlets that happily provide a platform for the woman who came from a war-torn country and was welcomed into the United States to ascend to state and eventually national office.

"Now that I have climbed to the top of the ladder, I am calling on the ladder to be kicked down for its systemic prejudice against oppressed women of color," Omar said. "I am hereby using the power and platform afforded to me by the incredible opportunity available in this country to call on my countrymen to bring the whole thing crashing to the ground."

"The whole thing is racist -- dismantle it all," she added before heading to a dinner party for elites in Washington.
Posted by: Frank G || 07/11/2020 00:00 || Comments || Link || E-Mail|| [6476 views] Top|| File under:
-PC Follies
Why is the US Army calling its commander in chief's campaign slogan 'white supremacist'?
[AmericanTherapist] After a slew of pieties from the U.S. Army generals about the importance of the military being all non-partisan — remember the general who apologized for accompanying commander-in-chief President Trump to a looted, burned church last June? — what goes on on the inside is a heckuva different story.

According to Military.com:


The Army has pulled a handout meant to promote meetings on diversity in the ranks that lists President Donald Trump's "Make America Great Again" slogan as a possible indicator of covert white supremacist sympathies.
Continued on Page 49
Posted by: 746 || 07/11/2020 00:00 || Comments || Link || E-Mail|| [6475 views] Top|| File under:
Who's in the News
40
[untagged]
6
Commies
5
Sublime Porte
5
Antifa/BLM
4
Hezbollah
4
Govt of Iran
2
Govt of Syria
2
Govt of Iran Proxies
2
Govt of Pakistan
1
Arab Spring
1
Govt of Iraq
1
TTP
Bookmark
E-Mail Me
The Classics
The O Club
Rantburg Store
The Bloids
The Never-ending Story
Thugburg
Gulf War I
The Way We Were
Bio
Merry-Go-Blog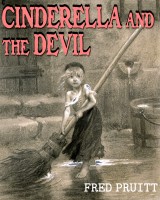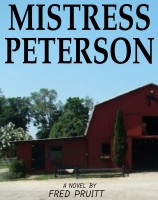 On Sale now!


A multi-volume chronology and reference guide set detailing three years of the Mexican Drug War between 2010 and 2012.

Rantburg.com and borderlandbeat.com correspondent and author Chris Covert presents his first non-fiction work detailing the drug and gang related violence in Mexico.

Chris gives us Mexican press dispatches of drug and gang war violence over three years, presented in a multi volume set intended to chronicle the death, violence and mayhem which has dominated Mexico for six years.
Click here for more information


Meet the Mods
In no particular order...


Steve White
Seafarious
Pappy
lotp
Scooter McGruder
john frum
tu3031
badanov
sherry
ryuge
GolfBravoUSMC
Bright Pebbles
trailing wife
Gloria
Fred
Besoeker
Glenmore
Frank G
3dc
Skidmark
Alaska Paul



Better than the average link...



Rantburg was assembled from recycled algorithms in the United States of America. No trees were destroyed in the production of this weblog. We did hurt some, though. Sorry.
3.238.180.255

Help keep the Burg running! Paypal: