-Lurid Crime Tales-
President commutes longtime adviser Roger Stone's prison sentence
WASHINGTON (Reuters) - President Donald Trump commuted the sentence of his longtime friend and adviser Roger Stone on Friday, sparing him from prison after he was convicted of lying under oath to lawmakers investigating Russian interference in the 2016 U.S. election.


Posted by: Besoeker || 07/11/2020 04:00 || Comments || Link || E-Mail|| [6488 views] Top|| File under:
Bangladesh
Ahmadiyya infant exhumed, left by the road in Brahmanbaria
[Dhaka Tribune] In a shocking incident, some locals reportedly exhumed the body of an infant belonging to the Ahmadiyya community and left it by the road at Ghatura village in Sadar upazila of Brahmanbaria.The locals of the community are protesting this inhuman move and demanding punishment of the perpetrators after the incident took place on Thursday.

On Tuesday, Swapna Begum gave birth to a child at Christian Memorial Hospital in Brahmanbaria town. As the child was born with some complications, it was kept in an incubator.

However,


alcohol has never solved anybody's problems. But then, neither has milk...


the infant died at 5:30am on Thursday and was buried at the government-owned graveyard at Ghatura village at 7am on that day.

Soon after the burial, moulvis of different mosques gathered some anti-Ahmadiyya youths by miking through mosque mikes. They later exhumed the body and threw on the road.

After learning of the incident, police came and the family later buried the dead body at another graveyard of the Ahmadiyya community at Kandirpara village at around 11:30am on Thursday.

Saiful Islam, the father of the infant, said: "Some anti-Ahmadiyya men gathered after my child was buried. They exhumed the body and kept it outside the wall of the graveyard. I could not recognize them as I do not live here."

SM Ibrahim, president of Ahmadiyya

Moslem

Jammat (local unit), said moulvis of different mosques gathered some anti-Ahmadiyya youths and they exhumed the body and threw it on the road.

Acknowledging the matter, Brahmanbaria Sadar

cop shoppe

Officer-in-Charge (OC) Md Selim, said: "The dead body was buried at the graveyard of Ahmadiyya community at Kandir par area after we spoke with the locals."

Posted by: Fred || 07/11/2020 00:00 || Comments || Link || E-Mail|| [6480 views] Top|| File under:
China-Japan-Koreas
China's Communist Party and the Tiger women now influencing the very heart of the Establishment - one of whom gave £200k to a top Labour MP who argued against his party's opposition to a Chinese-funded nuclear plant
[Daily Mail, where America gets its news] Prominent Britons of Chinese heritage are very important in promoting China's interests in the West. Christine Lee is a solicitor whose firm has offices in Beijing, Hong Kong and Guangzhou, as well as London.

Her links to the Chinese Communist Party (CCP) go deep. She has been chief legal adviser to the Chinese embassy in London and a legal adviser to the Overseas Chinese Affairs Office, an agency of the Communist Party's vast network of influence overseen by its United Front Work Department.

These positions are unmistakable signs of her importance to the Party. Yet she is also the secretary of the Inter-Party China Group of the British parliament.

In 2006 she founded the British Chinese Project, whose stated aim is to 'empower the UK Chinese community, making them aware of their democratic rights and responsibilities, whilst ensuring the needs and interests of the community are heard at a political level'. It sounds a very worthy multicultural enterprise

But its Chinese name has different echoes. It translates as 'British Chinese Participation in Politics', linking it to the huaren canzheng infiltration policy of the CCP to maximise political influence in democracies by promoting trusted people of Chinese heritage.

Lee's involvement in British politics began during the prime ministership of Tony Blair, when she formed an alliance with Labour MP and minister Barry Gardiner, more recently Labour's shadow international trade secretary.

Her law firm donated more than £200,000 to the MP and his constituency party. In 2007, while a Blair government minister, Gardiner became the chair of her British Chinese Project and the two of them embarked on a programme of making friends in Westminster, boosted by Gardiner's formation in 2011 of 'an all-party group to represent Chinese citizens in Britain'.

One of Lee's children, Michael Wilkes, became its vice chairman while another son, Daniel, worked in Gardiner's parliamentary office, with his salary paid by his mother's firm.

The firm defended these political links: 'Christine Lee & Co is proud of its record of public service and the support it has provided to the democratic process. We have never sought to influence any politician improperly or to seek any favours in return for the support that we have provided.'
Posted by: Skidmark || 07/11/2020 10:14 || Comments || Link || E-Mail|| [6497 views] Top|| File under: Commies
How China seduced its useful idiots: Chinese communists infiltrated Britain to push their party line in a plan designed to blind us to Beijing's thirst for world domination, new book claims
[Daily Mail, where America gets its news] The disturbing extent of infiltration of the British Establishment by China is laid bare in a bombshell book serialised today in the Daily Mail.

Hidden Hand, written by a global authority on how the Chinese Communist Party covertly influences the West, reveals that officials have for years been cultivating contacts at the top of British politics and business.

The book claims senior politicians – on both the Right and the Left – are acting as 'useful idiots' to push the Chinese line at the top of government.

Many are in the 48 Group Club, a networking hub set up in the 1950s by members of the Communist Party of Great Britain.

The authors, Clive Hamilton and Mareike Ohlberg, say this group is one of the most glaring examples of the way 'Beijing courts Britain's elites'.

Lord Heseltine confirmed last night he was patron of the group but said he did not think anyone would believe he was part of a Communist conspiracy.

The book's authors state: 'In our judgement, so entrenched are the CCP's influence networks among British elites that Britain has passed the point of no return, and any attempt to extricate itself from Beijing's orbit would probably fail.'

The startling conclusion comes as Boris Johnson comes under mounting pressure to prevent Chinese tech giant Huawei from participating in the creation of Britain's 5G network.

It emerged yesterday that Jesus College, Cambridge, had accepted £200,000 from the Chinese state and £155,000 from Huawei. The college produced a controversial 'white paper' on global communications reforms.

The book claims:


Prominent Britons of Chinese heritage are used by the Communist regime to promote the country's interests, and have made contacts with David Cameron, Theresa May and Mr Johnson;


The City of London is falling under the sway of the Chinese, including banning a Taiwan float at the Lord Mayor's parade;


The children of prominent Communist party officials – known as 'princelings' – are routinely given jobs in major international banks;


The Foreign Office has part-funded an organisation accused of helping the Communist propaganda machine to evade Western scrutiny;


China is increasingly employing 'honey trap' techniques to spy on senior figures – including one of Mr Johnson's deputies when he was London mayor.


According to Hidden Hand, Beijing has been cultivating friends overseas who they see as 'nothing more than those willing and able to promote China's interests'.

The book says: 'In Britain, there are many of these "useful idiots" – a term attributed to Lenin that described naive foreign enthusiasts for the Russian revolution.'

Patrons and fellows listed on the 48 Group Club's website include former deputy PM Lord Heseltine, former foreign secretary Jack Straw and former prime minister Tony Blair.

The authors said: 'The club has built itself into the most powerful instrument of Beijing's influence and intelligence gathering in the UK. It is a who's who of power elites'

Lord Heseltine said it was merely a forum for helping sell British exports to China. Mr Straw said he went to an event in 2007 and could recall no connections with it since.

A spokesman for Mr Blair said his office was unaware that he was a fellow and could see no reason why he should be.
Posted by: Skidmark || 07/11/2020 10:13 || Comments || Link || E-Mail|| [6505 views] Top|| File under: Commies
US Approves Sale of 105 F-35 Stealth Fighters to Japan
[Defense Post] The United States announced Thursday that it has approved the sale of 105 F-35 stealth aircraft to Japan for an estimated $23.11 billion.

Japan had asked to buy 63 F-35A, the traditional version of the electronics-laden fighter aircraft, and 42 F-35B, the short-takeoff and vertical-landing version for aircraft carriers, the State Department said in a statement.

Washington gave its green light to the transaction, which will improve "the security of a major ally" in the Asia-Pacific region, the statement noted.

"It is vital to US national interest to assist Japan in developing and maintaining a strong and effective self-defense capability," the State Department added.

Japan's 2020/2021 defense budget is a record $50.3 billion, aimed at funding purchases of fighter jets and missile defense as the country eyes the threat from North Korea and China.

In response to the rapid modernization of the Chinese military, Japan has decided to acquire a total of 105 F-35A aircraft over the next decade, in addition to 42 F-35B aircraft.

At the end of 2018, the Japanese government approved a five-year defense plan that includes the entry of two aircraft carriers into its arsenal — a first since the end of World War II.
Posted by: Besoeker || 07/11/2020 04:47 || Comments || Link || E-Mail|| [6479 views] Top|| File under:
Hong Kong doctor who fled to U.S. describes Chinese cover-up of coronavirus
[HotAir] Fox News has an exclusive interview with Dr. Li-Meng Yan, a virologist from Hong Kong who says she was one of the first doctors in the world to begin investigating the coronavirus outbreak. Her investigation began on December 31, the day word of a cluster of pneumonia cases in Wuhan first appeared in Chinese media.

Dr. Yan's boss told her to look into it so she began asking questions from a network of doctor friends in China. Right away she learned from a member of the Chinese CDC that there was evidence of person-to-person transmission of the virus. This is something that China would officially deny was the case for several more weeks. Dr. Yan continued to investigate but by mid-January she said the tone had changed. Her friends in China were saying they couldn't talk about it anymore. When Dr. Yan made a 2nd report to her bosses in Hong Kong, they told her to be very careful.


She said she reported her findings to her supervisor again on Jan. 16 but that's when he allegedly told her "to keep silent, and be careful."

"As he warned me before, 'Don't touch the red line,'" Yan said referring to the government. "We will get in trouble and we'll be disappeared."

Dr. Yan decided to share her concerns with a Chinese blogger based in the U.S. That was published on January 19th but it was only in Chinese. Dr. Yan notes that within 4 hours there was a response from the Chinese government which suddenly announced there were 198 cases rather than 62. She says that was also when China admitted there was evidence of person-to-person transmission. Three days later, Wuhan was locked down.
...
The interview ends with a warning from Dr. Yan that this virus is eventually going to make its way to everyone and that herd immunity is a long way off. Here's the full interview.


Posted by: Chunky Ebbanter9368 || 07/11/2020 00:00 || Comments || Link || E-Mail|| [6484 views] Top|| File under: Commies
Major General Wang Haibin: I advocate putting Wutong Taiwan on the agenda as soon as possible
[Google auto-translate from China]

Author: Major General Wang Haiyun Chinese former ambassador to the Russian defense attache

[Weixin.qq] In 2001, on the issue of the reunification of Taiwan by force, I once insisted on "solid preparations and careful warfare." The main consideration at the time was that the army had just ended the "overtight days" mode, several major "killer skills" had not yet been formed, the weaponry was behind the US military by one or two generations, and the air combat equipment was not even as good as the Taiwan army, let alone the aircraft carrier formation. Even the positioning system depends on the US GPS. It can be said that air control and sea control are completely out of our hands. The long-range high-precision strike capability is seriously lacking. It is even more difficult to break through the strong fortification defense along the coast of Taiwan Island. Moreover, at that time, the Taiwan independence forces had not yet reached great hopes, and there was still hope for peaceful reunification. Sino-US relations were still in the "honeymoon period." Therefore, I strongly oppose blindly setting a "timetable" for the use of force to attack Taiwan, and I am even more opposed to any "thousand ships in a row" flower shelf that violates military laws. Because doing so is extremely irresponsible and brutal, it will undoubtedly fail, and it will even interrupt the progress of the rise of China.

Continued on Page 49
Posted by: 3dc || 07/11/2020 00:00 || Comments || Link || E-Mail|| [6536 views] Top|| File under: Commies
State Department OKs sale of F-35 stealth fighters to Japan worth more than $23 billion
FU China/NKor


[Stars and Stripes] The State Department has approved a potential $23.11 billion sale of 105 F-35 Lightning II stealth fighters to Japan, according to the Defense Security Cooperation Agency.

"It is vital to U.S. national interest to assist Japan in developing and maintaining a strong and effective self-defense capability," said an agency notice to Congress on Thursday about the possible sale.

Japan already operates a squadron of 14 F-35A fighters capable of conventional takeoffs and landings at Misawa Air Base in the country's northeast and has 28 more on the way.

The country has asked to buy another 63 F-35As and 42 F-35Bs ‐ the short-takeoff and vertical-landing versions of the aircraft ‐ the agency said.

The Japan Air Self-Defense Force's F-4 Phantom II aircraft are being decommissioned as F-35s are added, the agency said.
Posted by: Frank G || 07/11/2020 00:00 || Comments || Link || E-Mail|| [6476 views] Top|| File under:
Cyber
Trump confirms he OK'd US cyberattack against Russia in 2018: report
[FoxNews] President Trump acknowledged this week that in 2018 he authorized a covert U.S. cyberattack against a Russian "troll farm," according to a report.

The attack targeted Russia's Internet Research Agency, the St. Petersburg organization that led Russian efforts to disrupt the 2016 U.S. presidential election and was repeating its efforts ahead of the 2018 midterm elections, The Washington Post reported.

In an interview with Post columnist Marc A. Thiessen, Trump said he OK'd the U.S. operation after receiving an intelligence report about Russia's activities.

"Look, we stopped it," the president said, contrasting his action with what he claimed was former President Barack Obama's reluctance to take action in 2016.

According to Thiessen, Trump claimed Obama "said nothing" about Russian interference that year because he thought Hillary Clinton was going to win the race for the White House against Trump.

Trump said Obama "knew before the election that Russia was playing around. Or, he was told. Whether or not it was so or not, who knows? And he said nothing. And the reason he said nothing was that he didn't want to touch it because he thought [Clinton] was winning because he read phony polls. So, he thought she was going to win."
Posted by: Skidmark || 07/11/2020 08:50 || Comments || Link || E-Mail|| [6494 views] Top|| File under:
India-Pakistan
Police officials turn out to be patrons of land mafia in Faisalabad
[DAILYTIMES.PK] According to the sources Faisalabad


...formerly known as Lyallpur, the third largest metropolis in Pakistain, the second largest in Punjab after Lahore. It is named after some Arab because the Paks didn't have anybody notable of their own to name it after...


police officials from have turned out to be patrons of the land mafia who were caught forcefully vacating property and kept the affected family into illegal custody.Police officials turn out to be patrons of land mafia in Faisalabad
A video footage clearly showed Faisalabad

coppers

threw out an elderly man, named by Khalid, from his house after allegedly receiving bribe from the land grabbers.

It emerged that the family members were kept in lock-up despite a local court put a stay order.

In a separate incident in Bloody Karachi


...formerly the capital of Pakistain, now merely its most important port and financial center. It is among the largest cities in the world, with a population of 18 million, most of whom hate each other and many of whom are armed and dangerous...


, the police forces have arrested four officials from al-Asif Square neighbourhood near Sohrab Goth area over charges of collecting extortion from the citizens of the metropolis.

Police sources said that the Station House Officer (SHO) Safdar Abbasi was also removed from his position over the accusation of backing the criminals in the area.

Notably, the detained police officials include three constables and a head constable who were involved in illegal activities in accordance with the case filed at the

cop shoppe

.

Posted by: Fred || 07/11/2020 00:00 || Comments || Link || E-Mail|| [6481 views] Top|| File under: Govt of Pakistan
Science & Technology
CDC data highlight racial disparities in spread, scope of COVID-19 pandemic
h/t Instapundit


[UPI] - More than 34 percent of Hispanic and Latin Americans who died from COVID-19 across the United States were younger than 65, an analysis released Friday by the U.S. Centers for Disease Control and Prevention found.

About 30 percent of black Americans who died from COVID-19 also were younger than 65, compared to just over 13 percent of white Americans younger than 65 who died from the disease, CDC said.

Just over 20 percent of all COVID-19 deaths in the United States have been adults under age 65, the agency said.

...In all, Hispanic and Latin Americans accounted for one in four deaths from COVID-19, the CDC found, even though they constitute just under 19 percent of the U.S. population, according to census data.

...African Americans made up about 20 percent of all COVID-19 deaths, even though they account for just over 13 percent of the U.S. population based on census data, CDC said.

The latest CDC findings on the impact of COVID-19 are based on an analysis of data through May 18. At that time, more than 1.3 million cases of the disease were confirmed across the United States, resulting in 83,000 deaths, the agency said.

Through Friday afternoon, more than 3.1 million confirmed cases and more than 133,000 deaths were reported in this country, according to data from Johns Hopkins University.

Posted by: g(r)omgoru || 07/11/2020 14:50 || Comments || Link || E-Mail|| [6515 views] Top|| File under:
Whatever happened to Stanford?
[RetractionWatch] Stanford prof ordered to pay legal fees after dropping $10 million defamation case against another scientist

A Stanford professor who sued a critic and a scientific journal for $10 million — then dropped the suit — has been ordered to pay the defendants' legal fees based on a statute "designed to provide for early dismissal of meritless lawsuits filed against people for the exercise of First Amendment rights."

Mark Jacobson, who studies renewable energy at Stanford, sued in September 2017 in the Superior Court of the District of Columbia for defamation over a 2017 paper in the Proceedings of the National Academy of Sciences (PNAS) that critiqued a 2015 article he had written in the same journal. He sued PNAS and the first author of the paper, Christopher Clack, an executive at a firm that analyzes renewable energy.

At the time, Kenneth White, a lawyer at Southern California firm Brown White & Osborn who frequently blogs at Popehat about legal issues related to free speech, said of the suit:


It's not incompetently drafted, but it's clearly vexatious and intended to silence dissent about an alleged scientist's peer-reviewed article.

In February 2018, following a hearing at which PNAS argued for the case to be dismissed, Jacobson dropped the suit, telling us that he "was expecting them to settle." The defendants then filed, based on the anti-SLAPP — for "Strategic Lawsuit Against Public Participation" — statute in Washington, DC, for Jacobson to pay their legal fees.

In April of this year, as noted then by Forbes, District of Columbia Superior Court Judge Elizabeth Carroll Wingo, who has been presiding over the case, ruled that Jacobson would have to pay those fees. In that ruling, Wingo wrote that the Court


finds that the three asserted "egregious errors" are statements reflecting scientific disagreements, which were appropriately explored and challenged in scientific publications; they simply do not attack Dr. Jacobson's honesty or accuse him of misconduct.

Jacobson appealed that decision, but Wingo upheld it in a June 25 order.

Jacobson could be on the hook for more than $600,000, the total of what the plaintiffs have told the court were their legal costs — $535,900 for PNAS, and $75,000 for Clack.
Posted by: g(r)omgoru || 07/11/2020 09:11 || Comments || Link || E-Mail|| [6482 views] Top|| File under:
-PC Follies
NBC Contributor Reveals He Never Tested Positive For COVID After Network Followed His Alleged Recovery
[PUBLISH.TWITTER]
Well, thank God he recovered.
Brian Williams: "I was sick too!"


So was Dan Rather. He showed me a copy of the note from his Mom.



[Federalist] After NBC News extensively followed the COVID-19 case of its own on-air contributor Dr. Joseph Fair, the virologist and epidemiologist revealed he tested negative for coronavirus as well as negative for the WuFlu antibodies, meaning he never had the virus.

"Joining me now [is] virologist Joseph Fair, who recently recovered from COVID-19 himself," the network's Chuck Todd said introducitng the doctors on a June episode of "Meet the Press."

"Dr. Fair, let me start with you because I would like you to share a little bit about your recovery from COVID-19. What should Americans take away from your experience?" Todd asked.

After telling viewers he was a healthy 42-year-old absent of any underlying conditions, Fair characterized the illness as "the worst I've ever felt."

"I probably spent 23 our of 24 hours in bed," said Fair. "Those people that are young and think they're invincible or people that just don't think it's going to affect them that greatly even if they do get it, I can say that my own experience was the complete opposite."

Fair however, had already tested negative for the virus at least five times according to Steve Krakauer of the Fourth Watch Newsletter and said this week his illness from two months ago "remains an undiagnosed mystery" following the results of a negative antibody test.

"I had myriad COVID symptoms, was hospitalized in a COVID ward & treated for COVID-related co-morbidities, despite testing negative by nasal swab," Fair told followers on Twitter.

Despite having appeared on NBC and MSNBC almost a dozen times to discuss his recovery from the virus, neither network has still released a correction on air. As Krakauer points out, this story about Fair's illness still has yet to be corrected.

Fair said he planned to take another antibody test.

NBC News did not immediately respond to The Federalist's request for comment.
Posted by: Frank G || 07/11/2020 00:00 || Comments || Link || E-Mail|| [6492 views] Top|| File under:
Who's in the News
40
[untagged]
6
Commies
5
Sublime Porte
5
Antifa/BLM
4
Hezbollah
4
Govt of Iran
2
Govt of Iran Proxies
2
Govt of Pakistan
2
Govt of Syria
1
TTP
1
Arab Spring
1
Govt of Iraq
Bookmark
E-Mail Me
The Classics
The O Club
Rantburg Store
The Bloids
The Never-ending Story
Thugburg
Gulf War I
The Way We Were
Bio
Merry-Go-Blog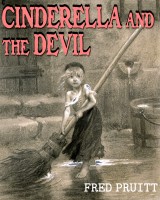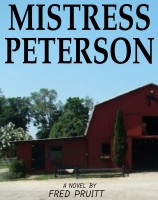 On Sale now!


A multi-volume chronology and reference guide set detailing three years of the Mexican Drug War between 2010 and 2012.

Rantburg.com and borderlandbeat.com correspondent and author Chris Covert presents his first non-fiction work detailing the drug and gang related violence in Mexico.

Chris gives us Mexican press dispatches of drug and gang war violence over three years, presented in a multi volume set intended to chronicle the death, violence and mayhem which has dominated Mexico for six years.
Click here for more information


Meet the Mods
In no particular order...


Steve White
Seafarious
Pappy
lotp
Scooter McGruder
john frum
tu3031
badanov
sherry
ryuge
GolfBravoUSMC
Bright Pebbles
trailing wife
Gloria
Fred
Besoeker
Glenmore
Frank G
3dc
Skidmark
Alaska Paul



Better than the average link...



Rantburg was assembled from recycled algorithms in the United States of America. No trees were destroyed in the production of this weblog. We did hurt some, though. Sorry.
3.223.3.251

Help keep the Burg running! Paypal: